Black women naturally own tough or curly locks so ponytail hairstyle is really a savior for them. Pony comes in different variety which black women tend to style with their own twist and turn. Whatever your hair type is ponytail hairstyles go with all. It is so simple yet classy hairstyles for women around the world. We have gathered 7 best ponytail hairstyles for black women for you.
Stylish Ponytail Hairstyles for Black Women
A ponytail may seem dull but with different hair texture e.g. curls, wave, straight, or bangs etc. you can upgrade a simple ponytail hairstyle into chic hairdos. Black women have a knack for braids and ponytail and they often experiment with their hair. You can find the best ponytail hairstyles for black women, which have gained popularity among the female counterpart of the world in this article.
2. Curly Ponytail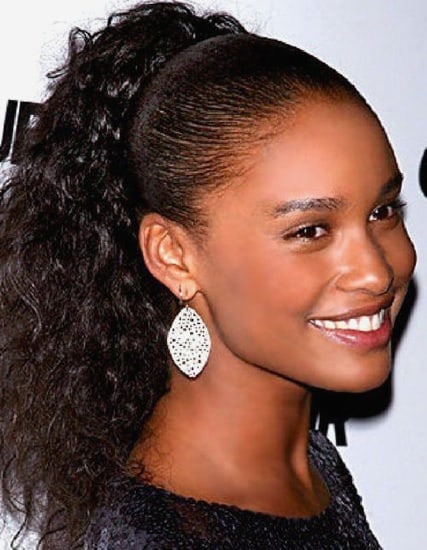 3. Twisted Ponytail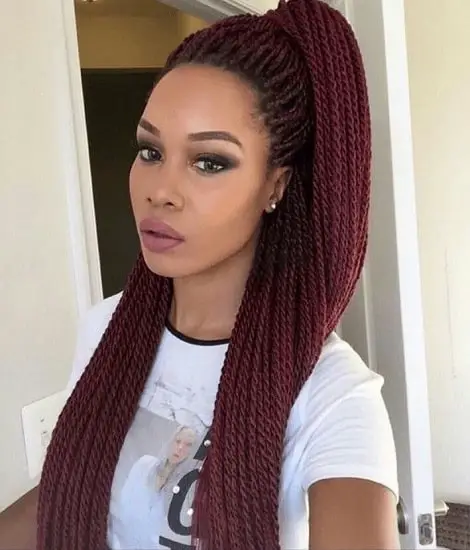 Cool Hairstyles for 10 Years Old Black Girl
4. Half up Half down Ponytail
6. High Ponytail
7.  Cornrow Braided Ponytail
As you can see there is no need for you to don a simple ponytail over and over, you can try out a variety of pony hairstyles and get inspiration from these ponytail hairstyles for black women. You can create your own ponytail show and dazzle your look. Make your hairstyling sporty and fun rather than forceful or dull.