A double chin does not always mean one is overweight; we can also be said that developing muscles in the chin are not in proper way as they should develop. Many of the people are facing double chin problem in face and sometimes they feel lonely. In this modern age where the trend of selfies are going on and everyone take snapshot and in this movement those people who have double chin on the face, they are disappointed because having double chin are badly affected on your picture. In this article we share with you the beautiful tips for getting beautiful face and having best double chin exercises and these exercises will beneficial for your face.
There are different ways to avoid double chin and you can select one of these which you adopt easily. Either selecting the dieting way in which you can remove double chin by changing dieting plan and adopt those diet which are suitable for you and either you can adopt the exercise way to removing double chin which are given in this article.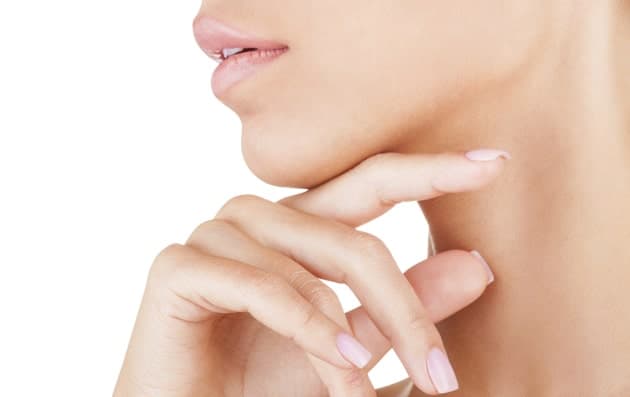 The Best Double Chin Exercises
There are some easy tips and exercises for removing fat of double chin on the face are given below:
1. Kiss
Well, according to health and wellness expert K. Alisha Fetters has found this exercise for the best option to overcome the double chin from face. In this exercise you should stand tilt your head back and looking towards the ceiling. Continue kissing for five minutes on ceiling and then relax your lips and return your head on previous position and you should at least repeat it 15 times in a day.
2. Stick it out
The way of doing this exercise is open your mouth wide while your face is forward and take five count with slowly stick your tongue. Repeat 10 times in a day this exercise for removing double chin from face. This is the most common exercise which applied by everyone at home easily. 
3. Jaw jut
This is one of the best exercises derived by medical face specialist and recommended to those people who are facing double chin problem on the face. In this exercise you should tilt your head back and towards ceiling. Count 10 while pushing your lower jaw and returns your previous position and relaxes your jaw. Take 10 times at least in a day will greatly helpful for your and overcome face problem like double chin as well.
4. Rolling neck
Rolling neck is considering the best option for getting rid of double chin and getting smart face easily. This is the easiest exercise in which drop your chin forward to your chest and slowly turning your head to the right side or left side. Take 5 count of this process and then return your head and then rotate it on other side and repeat this action again. At least 30 seconds doing this process just and then relax them.
5. Laying lifts
Laying lifts is the best option to removing double chin on the face and it is commonly applicable by everyone. The way of using this method is laying face up on the bed allows your head to hang of the end. Slowly moving your head on left side and slowly turned on the position and then move on right side and then turned on actual position. 2 to 3 times repeat this process and try to hold this position minimum 10 to 15 seconds.
So these are the actual easy ways to remove double chin from face and get smart face without any identity. These best double chin exercise will greatly helpful for you and you can also share these suitable exercise with friends and those people  who are facing these problem and wants to get rid from this disease.