Deciding on makeup for purple dress can be a hassle sometimes but totally worth it! Why be pretty in pink when you can be prettier in purple? The color just screams royalty and in fact, has always been associated with power, wealth, and royalty for ages. Even Queen Elizabeth I wouldn't allow anyone except the close members of the royal family to wear this color.
Gorgeous Makeup Looks for Purple Dress
Today though, purple dresses are the perfect color for any event. Here's how to pair perfect makeup looks for purple dress to go with them.
1. Ethereal Goddess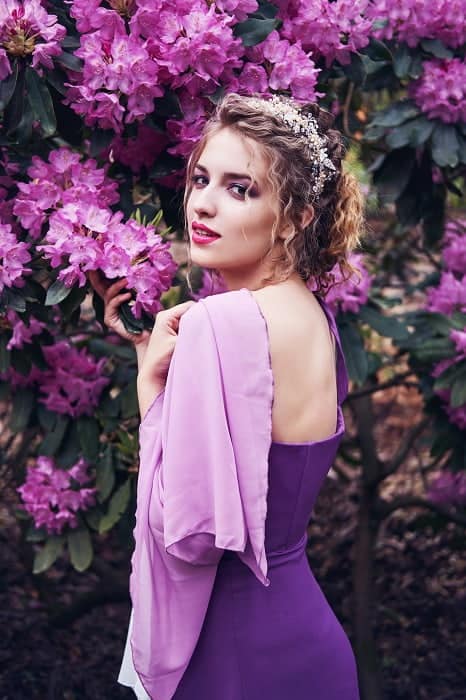 This purple dress makeup look is plummy on top with a berry bottom on the lips to round it out. A stunning way to achieve an elegant look with a subtly smoky finish on the eyes that brings the drama as a royal would.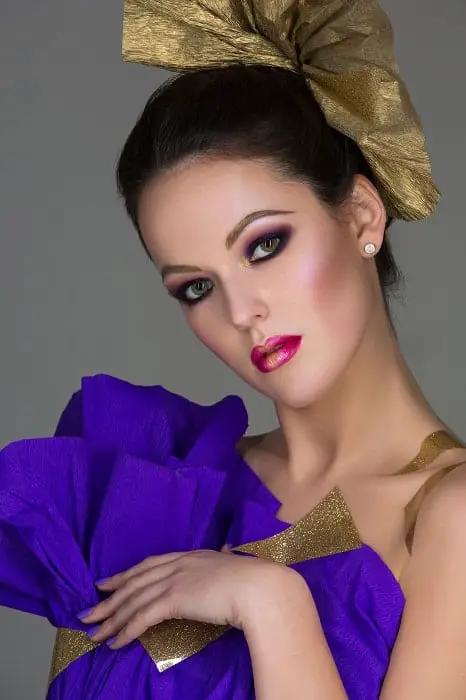 Adding that youthful glow beneath your makeup for purple dress makes it stand out even more, a perfect pairing for a deep purple dress.
Rim your eyes with dark charcoal on the upper and lower lids, then round that out with varying shades of purple, going lighter toward the brows. Don't forget a sensual, sparkling berry color for your lips.
3. Shimmer and Shine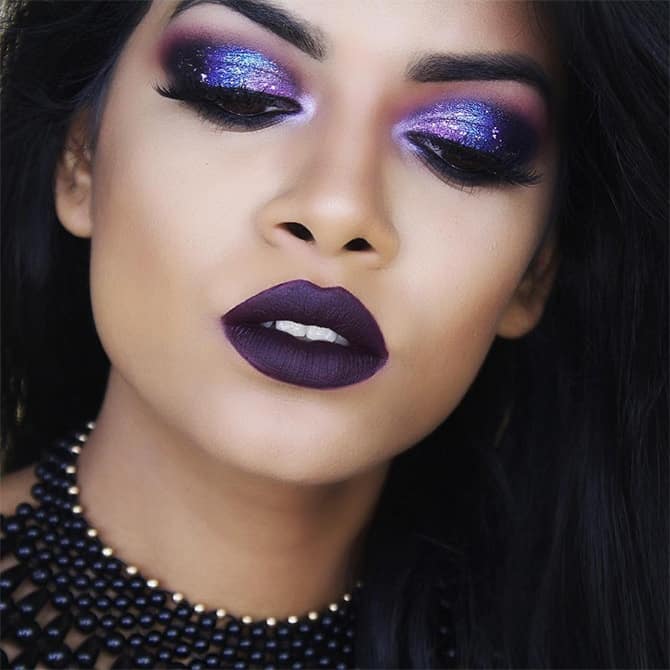 To pull off this glitter makeup look, you'll need sparkly eyeshadows in purple and blue. A touch of white in the inner corners pulls it all together. Emphasize those lashes too and this look is all about the eyes. A deep, dark purple matte on the lips completes the vision.
4. Simple Stunner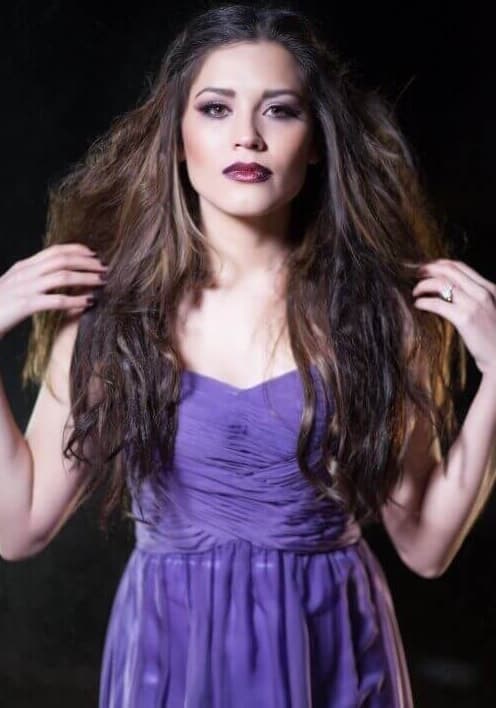 We love this purple dress makeup look for more understated beauty. The eyes feature a subtle smoke with purple shades while the lips have a rusty berry shimmer. It's a bit edgy yet pure, making it versatile for any purple dress style.
5. Shades of Purple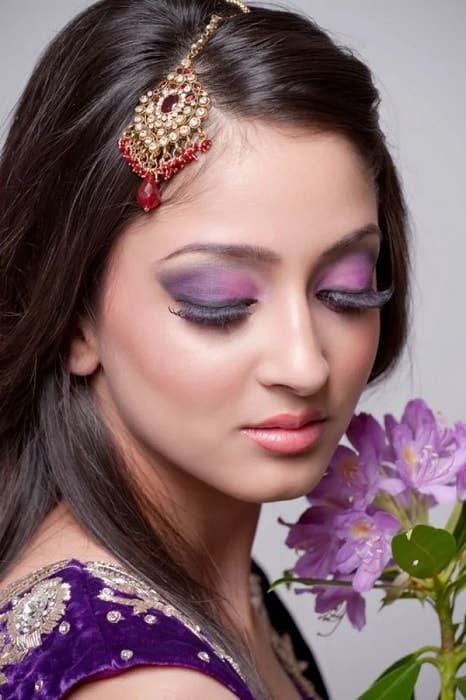 Prince would definitely change his lyrics if he could to sing about this purple-pink eyeshadow look for a purple dress. It starts with a lighter violet on the inside and sweeps through with a deep purple that covers the entire lid through the crease, leaving very little space between the brows. With extended lashes and nude-ish lips, it's a gorgeous way to rock purple.
6. Barely There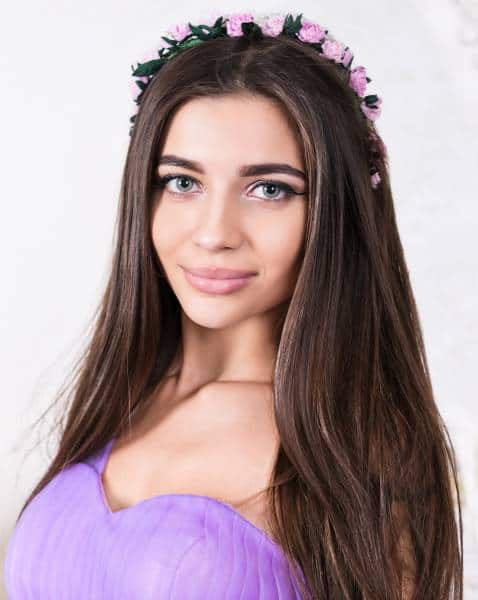 For a brunch or bright and cheery spring daytime event, we can't think of a more stunning way to pair makeup with a light purple dress. It's soft and sensual, using nude tones with just a tease of dark purple smokiness around the eyes.
7. Touch of Purple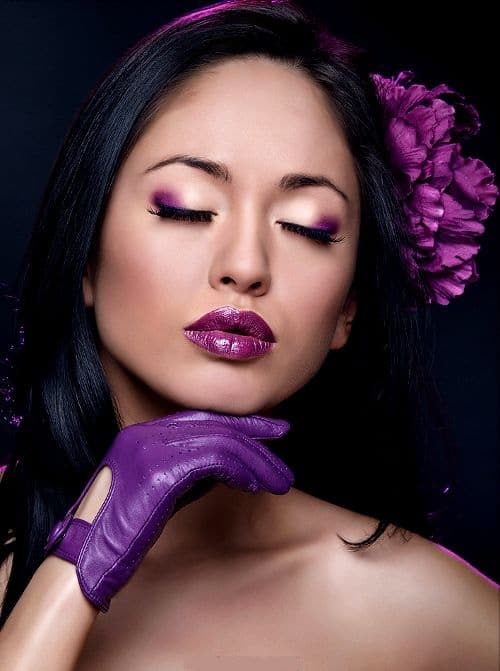 For a seductive nighttime makeup for purple dresses, we love how the pale beigey-gold hue lightens the inner portion of the lids and then goes bold with that touch of purple for a smoky effect at the outer corners. With a luscious purple lipstick, this look is ultra-hot!
8. Carnival Queen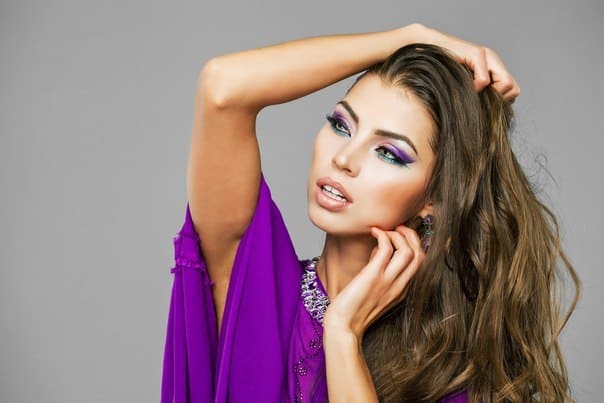 This contemporary and artsy makeup look with purple dress pairs natural-looking lips with turquoise blue eyeliner and varying shades of purple eyeshadows, getting deeper into the outer corners with each stroke. It's classy yet fun, perfect for parties and accentuating those almond-shaped eyes.
9. Plum Princess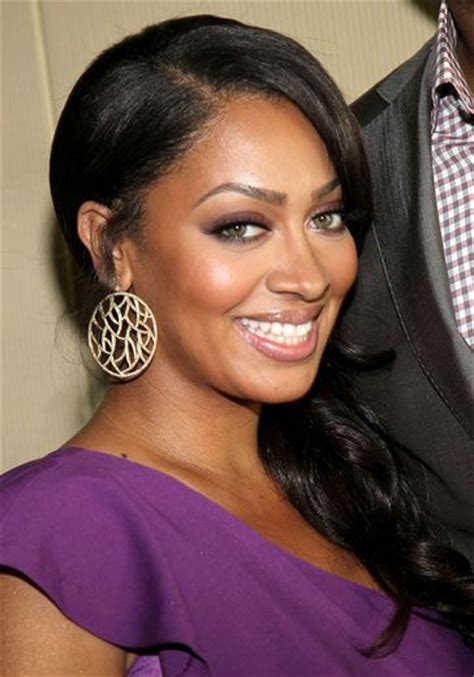 And finally, darker skin always does lovely with a soft plum flush across the lids. Keep the eyeliner simple and remember to accentuate the inner corners with a light color to give that youthful glow. Keep the lips glossy and flesh-toned for a look that's fierce! A sober bronze makeup for purple dress.