There's something so sensually seductive about the smokey eye makeup look. It's great for creating a bit of mystique for any evening on the town. A bit wild and a bit taunting, when done right, you'll have that perfect come-hither gaze.
Don't just wing it though. If you do, you'll look more like Courtney Love in her grunge days. Instead, try these 50 smoky eye makeup looks to rock it instead!
Popular Smokey Eye Makeup Looks
We have compiled a list of 50 most ravishing smokey eye makeup looks for women that are popular among women.
1. Smokey Jewel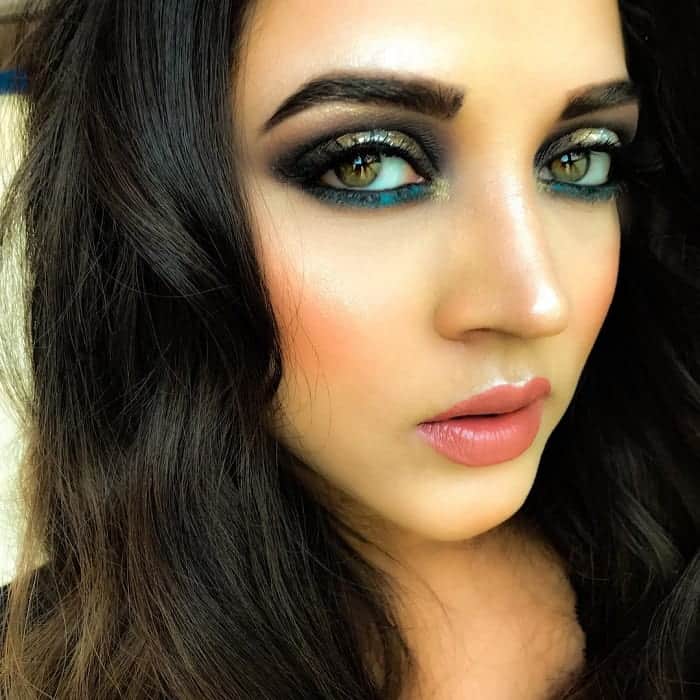 This smokey eye makeup look incorporates a deep turquoise liner on the lower lid for a stunning jewel-toned look. On the lids, a dazzling sparkle is tamed with a bit of charcoal smoke with a particular focus on the outer corner. Glam it up more with a hint of sparkle in the inner corners and pair it with a sensual pink glossy lipstick for the ultimate wow-factor.
2. Smokey Hues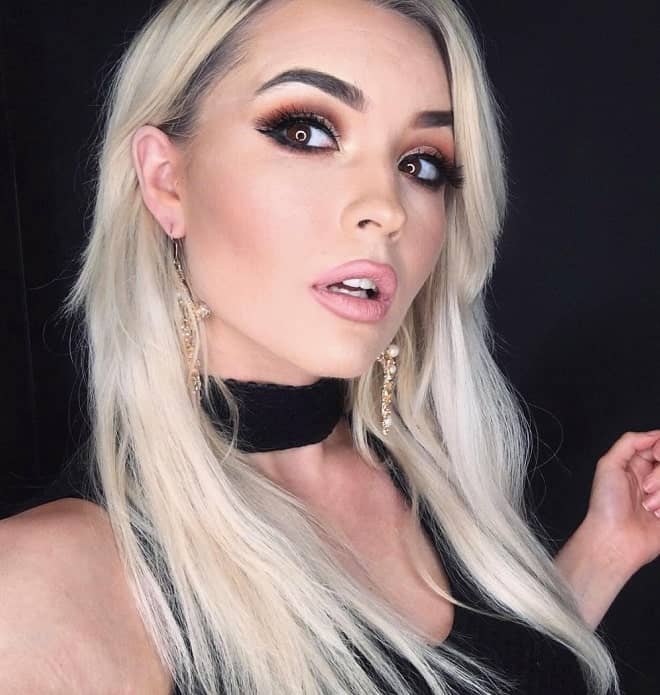 Take your natural set and pair it with a smoldering smoke. Use honey-colored hues on the lids, paying special attention to deep browns in the crease and highlighting just under the brows with a touch of white. Then line both the upper and lower lash lines with black and smudge it gently to achieve this simply stunning smokey makeup. Choose a nude shade for your lips and you're in!
3. Intense Smokey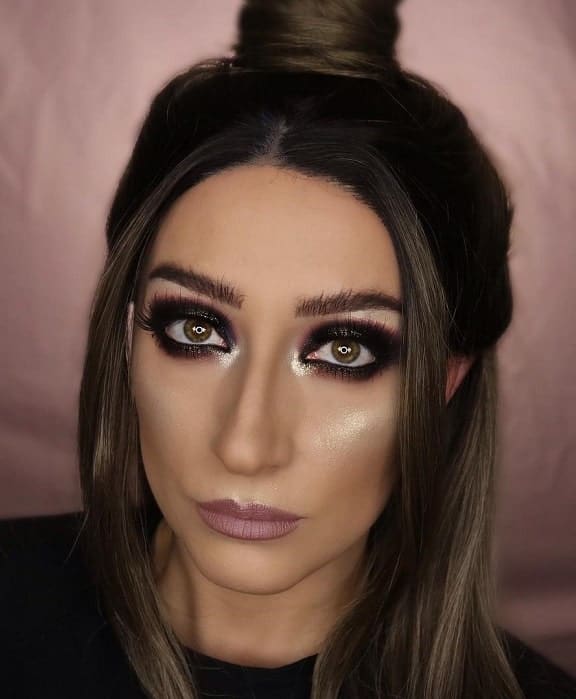 This look says totally rock chic. Keep it in place by firmly setting your under-eye area first. Then go deep for an intense smokey eye look, lining the upper and lower lash lines and flushing charcoal blackout. Use a golden highlighter on your cheeks and the inner corners of your eyes to vamp up the look while keeping lips more subtly-toned.
4. Simple and Subtle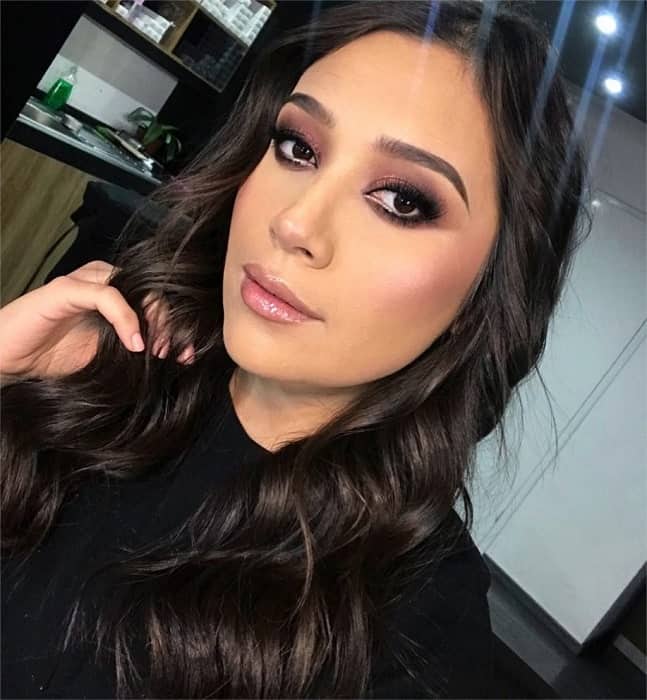 Need a less intense smokey stare? Try this smokey eye makeup look that uses a bit of plum on the lids and keeps the smokiness to a bare minimum. What really makes it pop is the use of white liner on the inner portion of the lower lashes for a more awakened look. Glossy lips in a light pinkish hue make it perfect!
5. Blue Smokey Eyes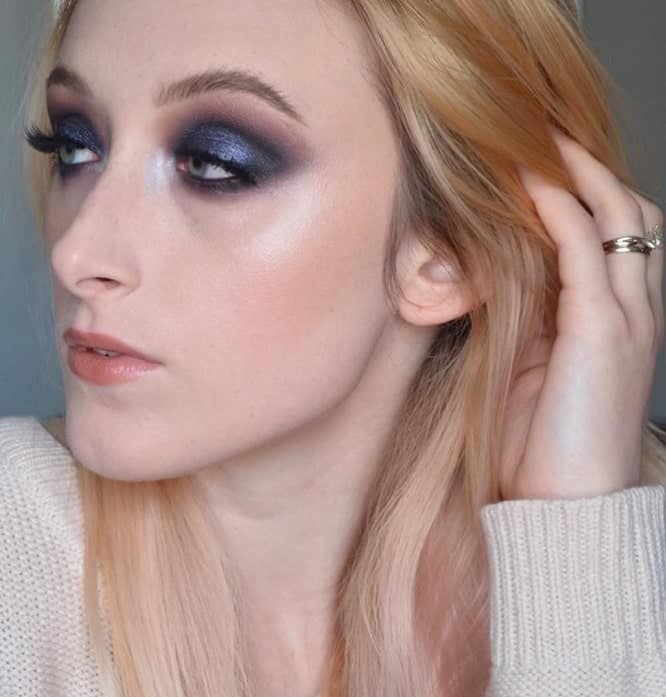 Smoky eye makeup doesn't always have to be done with black. This is a prime example of thinking outside the box to use a deep peacock blue with shimmer for the lids with a plum in the creases. Just a hint of black is used to line the lashes with more smudge on the bottom. Keep it light by adding that highlighter in the inner corners, and let the rest of your makeup look for blue eyes naturally.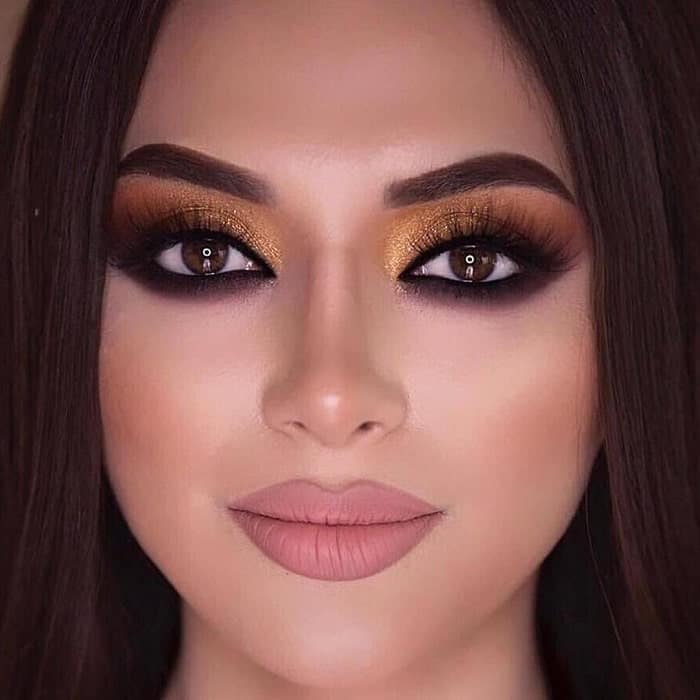 A warm twist on the smokey eye look, using shimmery rust or bronze-colored eyeshadow all over the lids contrasted by a charcoal black that lines every portion of the upper and lower lash line is absolutely fierce. Nude matte lips go best to let your eyes do the talking.
7. Silver Smoke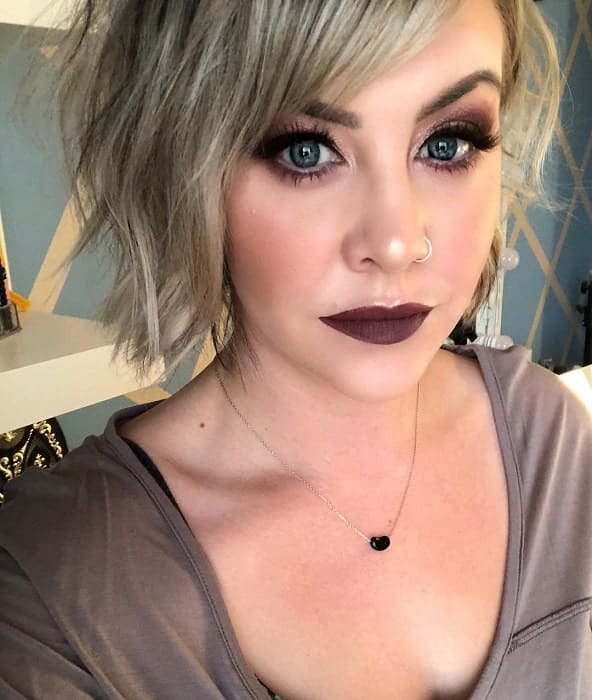 Make silvery or grey-colored ensembles more fetching by using shimmery silvers on the lids that give way to your charcoal eyeshadow. Keep the smokiness a bit subdued and double-coat your lashes with volumizing mascara. Then go for a deep, matte color on your lips to pull it all together.
8. Smokey Ocean
Here's another smokey makeup look that takes blue hues to new heights. Starting with a dark blue, smooth it across your lids, then fill the crease with a lighter, brighter blue.
Highlight with light colors under the brow like white, and dab a little into the inner corners to open the eyes up. Under the lower lash line, use a soft, barely-there blue and give it a little smudge. The rest of your makeup should be very muted to keep the focus on your eyes.
9. Smokey Plum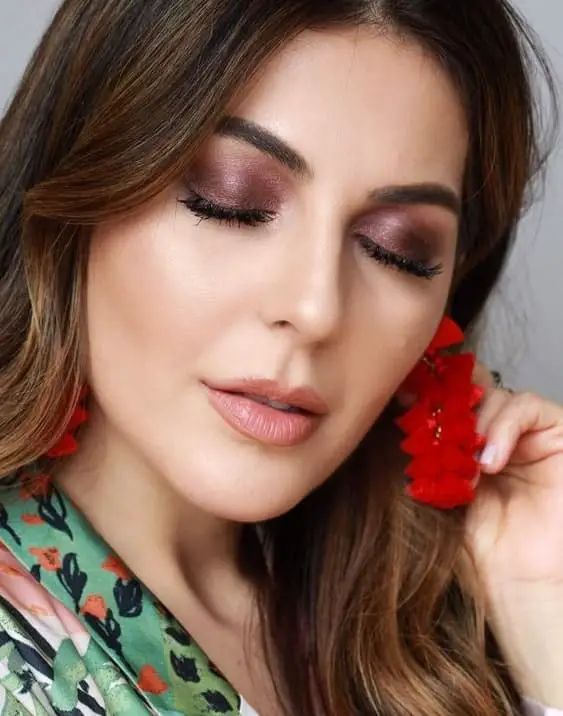 If you love the smokey eye makeup but want to dabble in it for daytime wear without looking goth, go for this smokey plum look. Gradually fade a shimmery plum shadow from your lids on up, making it more intense in the outer corners. Emphasize your lashes with mega-mascara and use a soft tone on your lips.
10. Sultry Eyes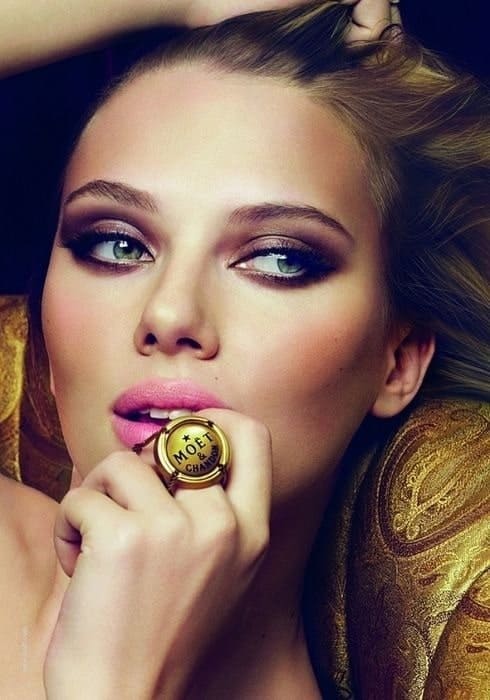 This look isn't too heavy, making it a good one to try for your first smokey eye experience. Natural shimmery tones on the lids blend out into deeper purplish hues. Both upper and lower lashes are lined with black, though with less intensity. A bright pop pink for the lips and coral blush bring the whole look together.
11. Earthy Brown Smokey Eyes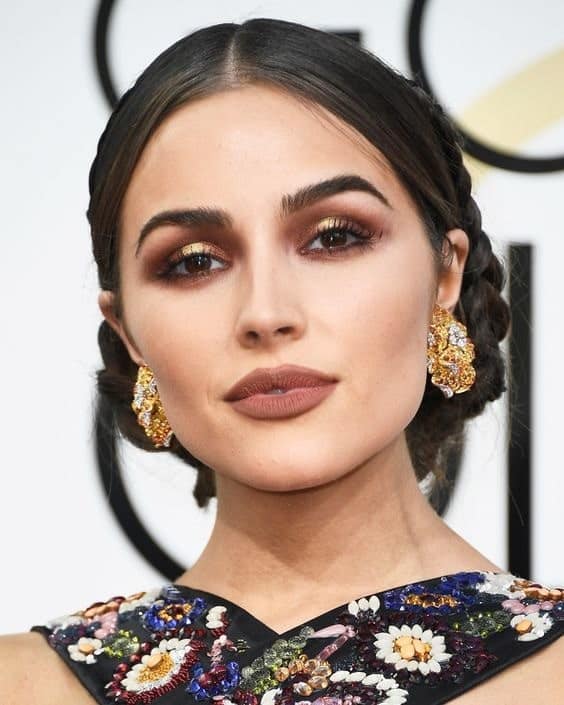 This earthy, smokey makeup combines gold eyeshadow with deeper shades of matte bronze and dark browns that all come together. It's softer, yet absolutely stunning. Matte lipstick with a brownish tone keeps your eyes the center of attention.
12. Retro Looks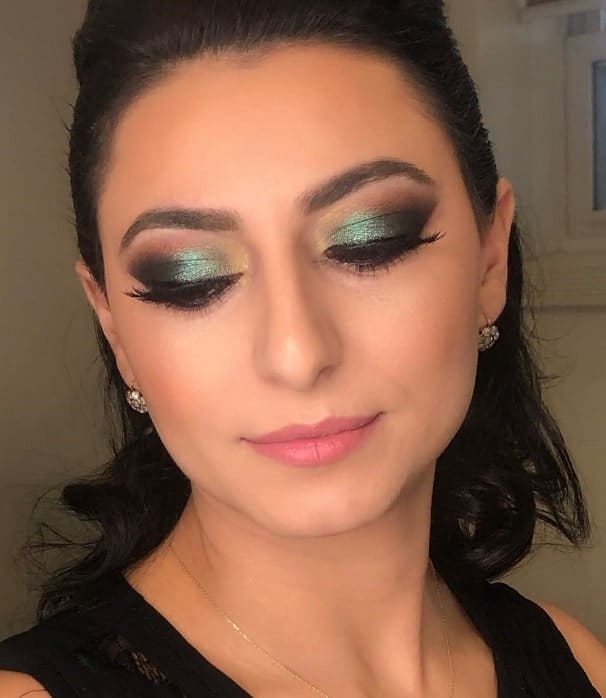 Taking a page from retro styles, you can create a fascinating smoky eye makeup by using that bright, shimmery teal eyeshadow look and filling in the crease with a deep matte purple. Add black shadow to the outer corners and a bit in the crease, almost like a triangle. Complete the look by lining upper and lower lash lines with black and giving lashes plenty of coverage with a good mascara.
13. Subtle Smoke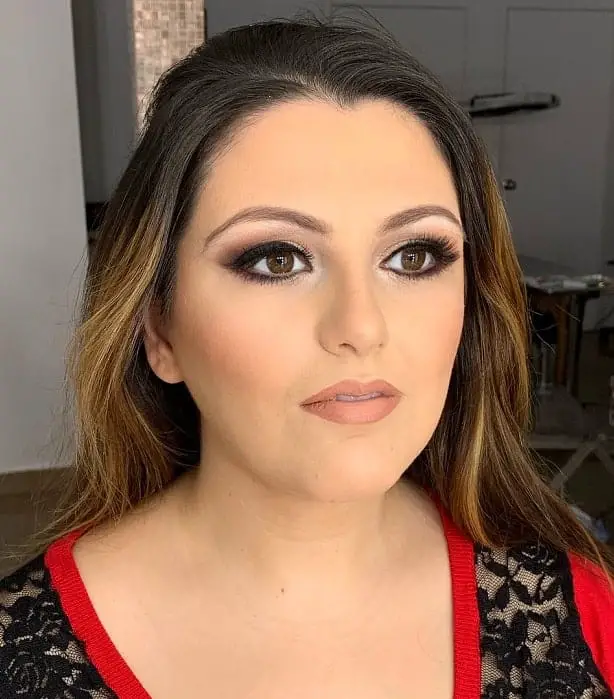 For a more discreet smokey eye makeup look, try pairing natural eyeshadow shades with the smokey look. It's simple, subtle and undeniably sexy.
14. Shimmery Smoke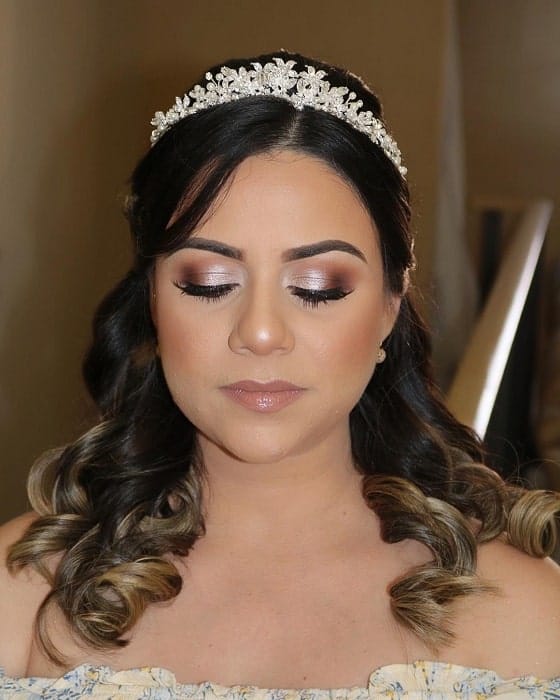 With a shimmery white over most of the inner lid and a fade out into deep matte plummy colors, this shimmery smokey eye really gets the look. The lines are simple and clean for a heavenly look that really brings out the eyes.
15. Merry Smokey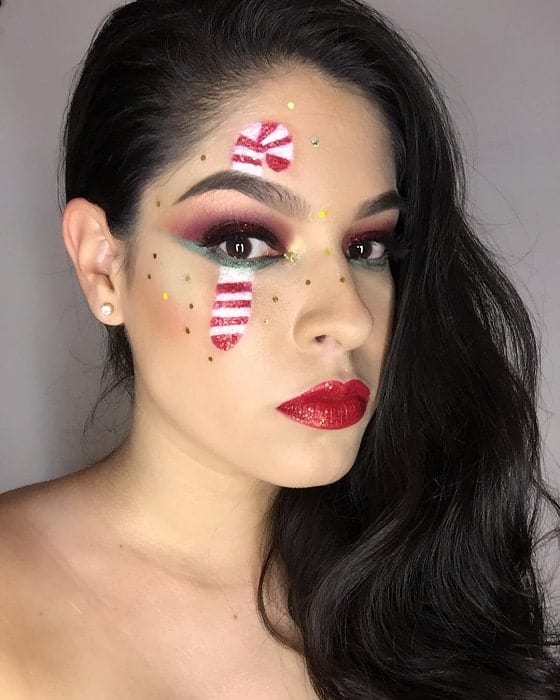 Save this one for next year's holiday parties, or leave the candy cane out if you want to try it now. This smoky brings all kinds of cheer with deep plums on the lids that fade into peachy shimmers.
The lower lashes are severely lined in a sparkling turquoise for a very-there, very different and smashing way to breathe a new look into the smokey eye makeup style. Don't forget bright red lips to go with this bold style!
16. Fiery Eyes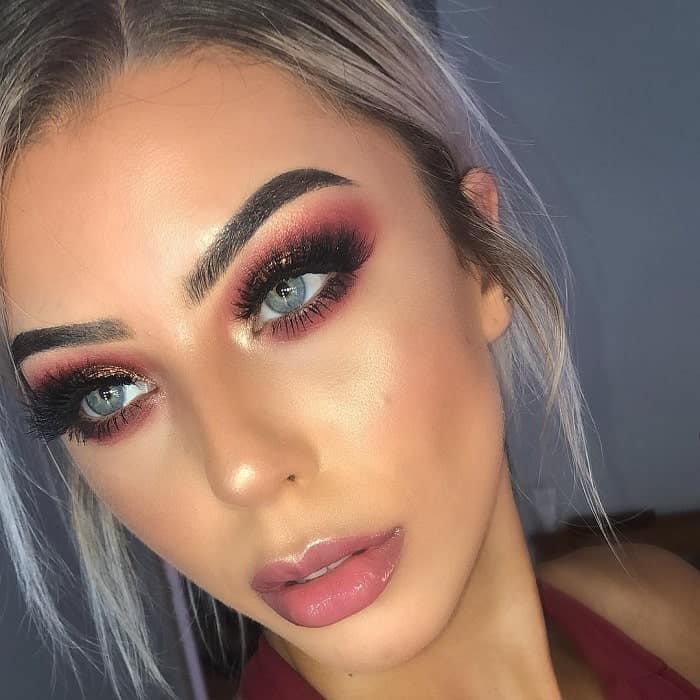 Give your eyes a look that's totally on fire! Bronze or silvery shimmer on the lids play out to shimmery reddish-pink shadows that extend from the crease on upward and outward. Bring it down under the eyes and fill it in with a touch of charcoal liner. A little shimmery gold in the inner corners and plenty of mascara will help you have that burning gaze.
17. Classic Smoke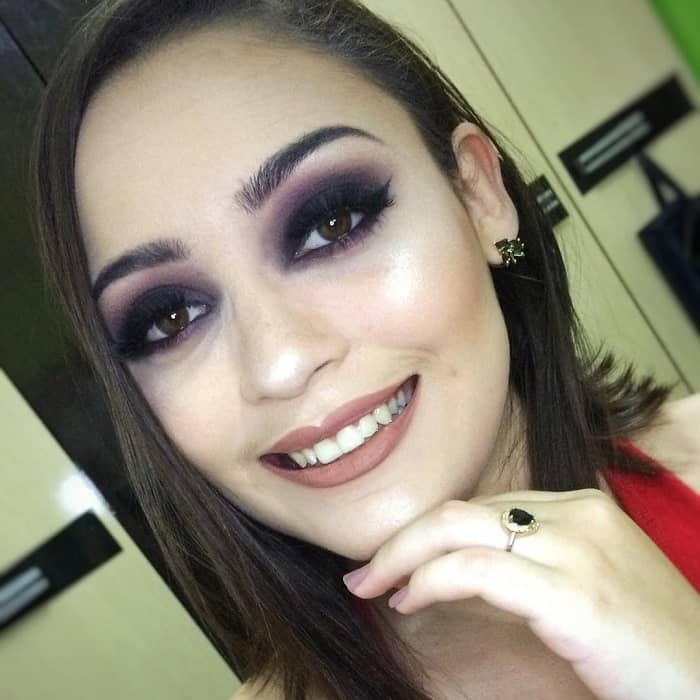 This is the original smokey eye makeup that started it all. It's all about the black and all about the smudge. As classic as it is, it's the hardest one to get just right. Making sure you set your makeup just under your eyes is the key to keeping it in place. Also, applying the black shadow slowly and working your way out is the best way to keep it from looking bruised and nailing this fabulous look.
18. Smoke n' Sparkle
If you like the smoky makeup look and shimmery shadows too, this is a great look for a simpler style. It relies on the deep silver shimmer of the lids and features a brownish matte hue on the crease that extends to the outer corners of the eyes for a widening effect. Ever-so-slightly, the eyes are lined with a thin black line to pare down the smoke for a calmer mood.
19. Light Brown Smokey Eyes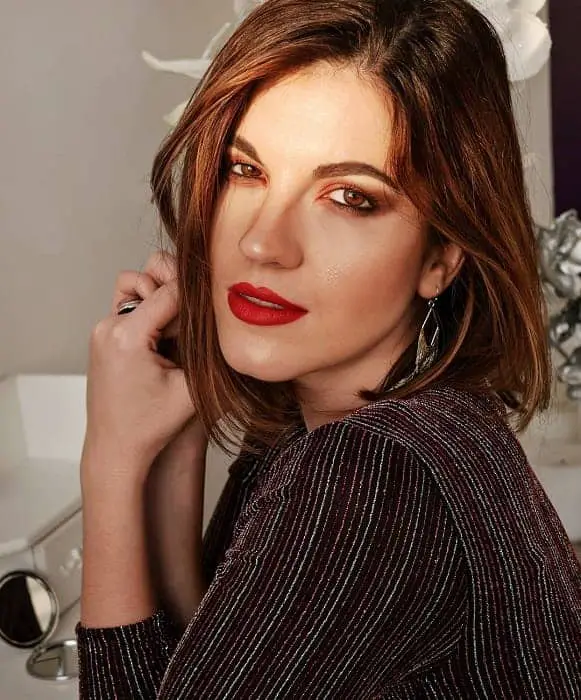 Smokey eyes aren't always dark shades. We love this look that pairs gold eyeshadow shades with brown eyes together to give a sexy smokey makeup look that could even be worn during the day or afternoon. The rusty colors under the eyes are brought out by a very simple black line on the upper and lower lashes, and the bright red matte lipstick makes it all a warm, cozy, and stunning look.
20. Peachy Smoke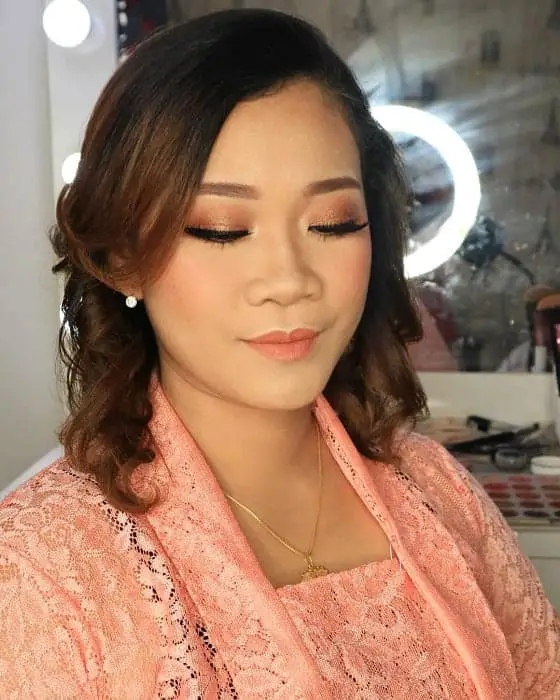 Another simple smokey eyeshadow look that will flatter just about anyone is one that works with shimmery peach shadows to bring out the eyes in a more natural way. Use deeper shade in the crease and keep your lines clean and simple around the eyes. A subtle peach lipstick pairs superbly well.
21. Winged Eyes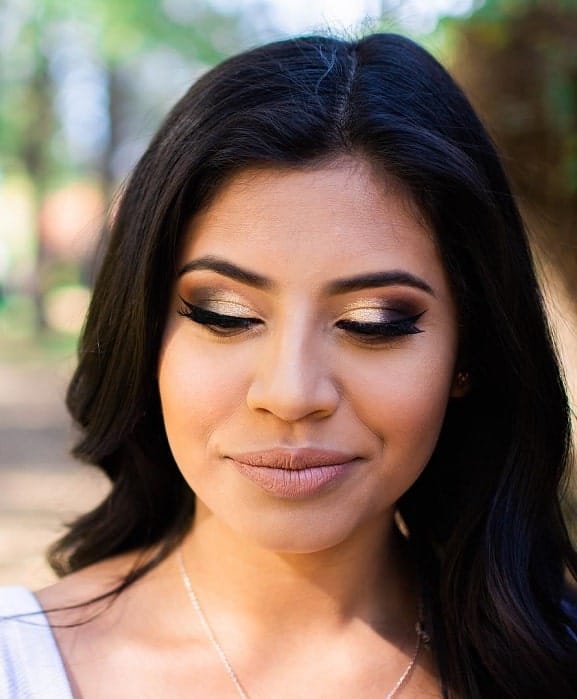 This smokey eye look goes for it with a light shimmery shadow on most of the lid that goes for a big contrast with black shadow on the outer eyes. The look is completed with black liquid liner winged out and upward of the lash line. Nude matte lipstick keeps it tame though if you want to go full-on saucy, use red.
22. Dusky Smoke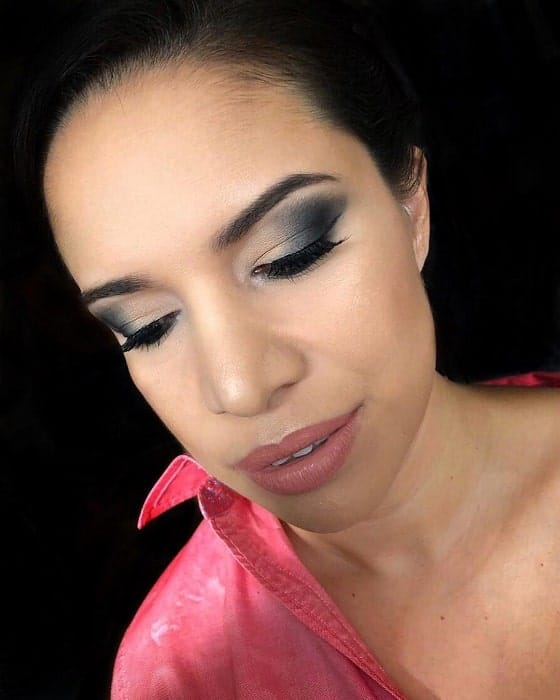 Smokey makeup looks are very versatile, as this dusky look shows. It keeps things light and natural on the inside and goes deep on the outer sides of the eyes with a midnight-hued shadow that has the appeal of the sky when the sun has gone to bed and the night owls are coming out to play. A very subtle black liquid-lined wing helps draw the eyes out for more emphasis.
23. Flattering Brown Shade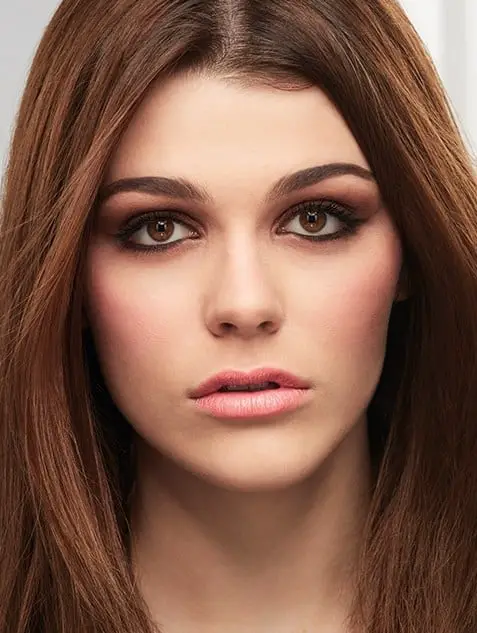 If you'd like to keep your usage of black shadows and liners to a minimum, try the smoky eye makeup with brown shadows. It's universally flattering and makes use of just a very light lining of the eyes in a deep, dark brown for a warmer look.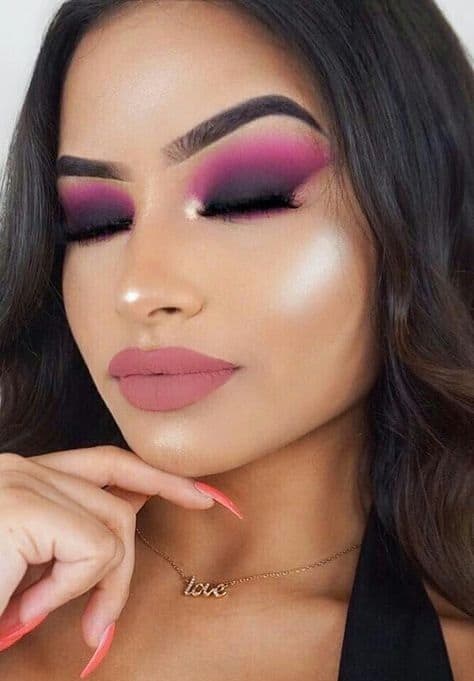 Get noticed with this ultra-intense smokey makeup trend using a deep matte purple eyeshadow on the lids and a bright pink in the crease. Drag it out and upward in a diagonal line from the outer corner of your eyes for a party-perfect look. Matte natural pink lips are a must, as is highlighting your nose, cheeks, chin and inner corners of your eyes for a look that absolutely ravages!
25. Rosy Winged Eye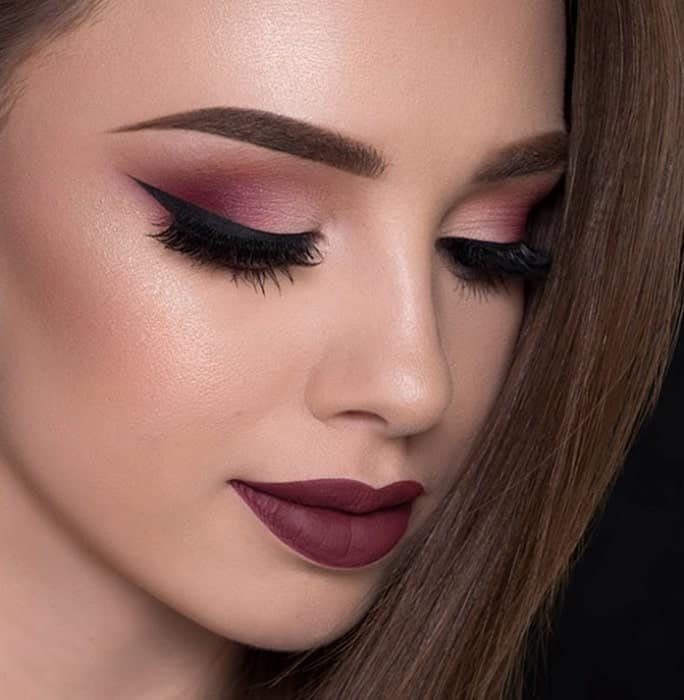 The stunning way these colors play together makes this smokey rose gold eye look so hot. Start with a lighter matte shade on the inner portion of your lids. Then add a shimmery rosy color on out and into the crease. Make a black liquid line that gets thicker as it goes out and wings it outward. Enhance lashes and use a deep, dark matte red for the win.
26. Sunset Smoke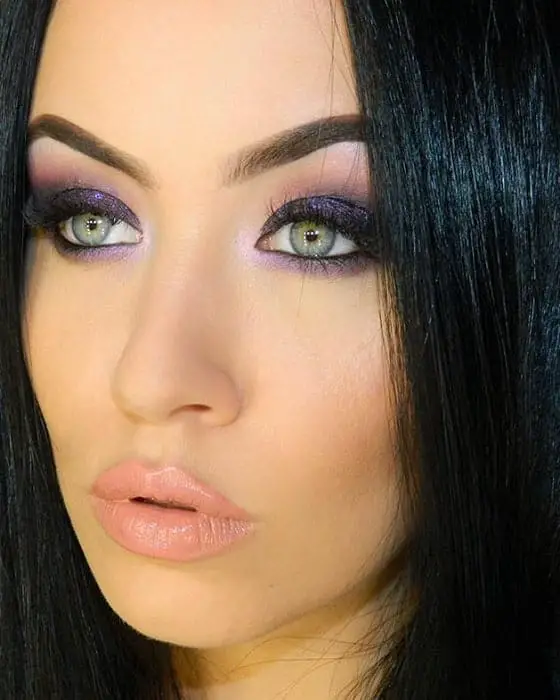 With shimmery purples that fade into pinks and lighten toward the brows, this is the one smokey eye makeup that makes the night come alive. Use a soft violet in the inner corners of your eyes and run it under your lower lashes. Make a tight, thin black line on the lower lashes to bring it all together. A sweet, peachy lipstick makes this a perfectly pretty look.
27. Masquerade Smoke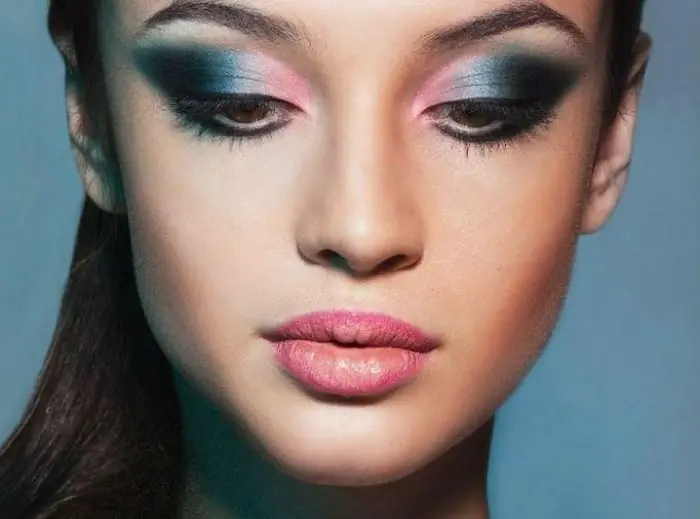 For a smokey eye makeup look that will get you noticed, start with bright pink on the inner lids, then fade to a lighter blue, followed by a deeper blue, and finish with black. Thick black lining on the lower lashes while keeping the top distinguished with the varying shadow shades will have you event-ready. Don't forget that pink lipstick to pull it together!
28. Shimmery Smokey Eyes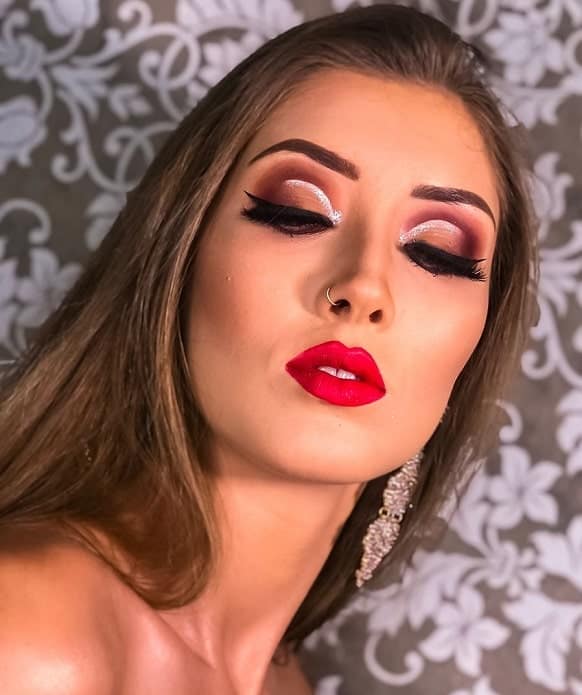 This smokey eye relies on shimmery rust-colored shadows and a very pronounced diamond shimmer running from the inner corners of the eyes to about halfway along the crease. Winged black liquid liner and bright red lipstick give this even more intensity.
29. Soft Smokey Hues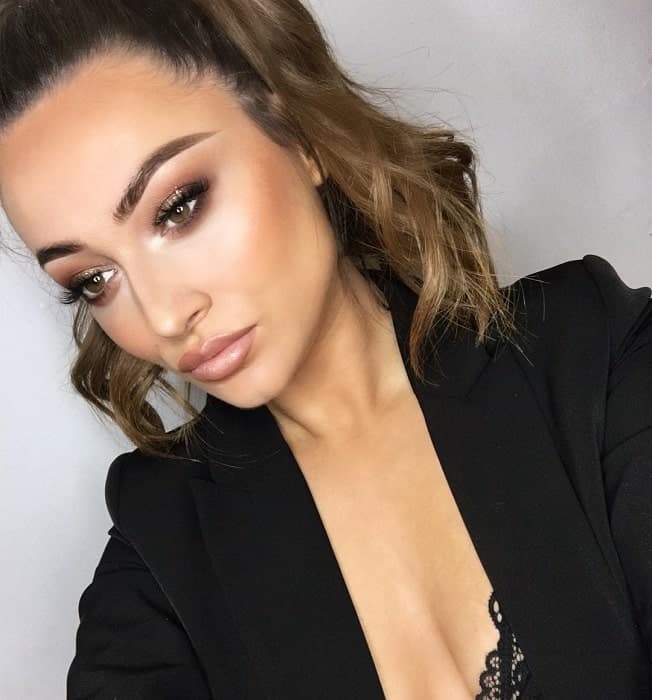 With brown palettes, natural colors come together to give this very soft smokey eye makeup a natural appeal. Browns do the talking while the inner corners get a hint of shimmer to give a bright-eyed look. Subtle, soft, and absolutely stunning, it's a nice change from deeper smoky styles.
30. Brightest Gold Shadow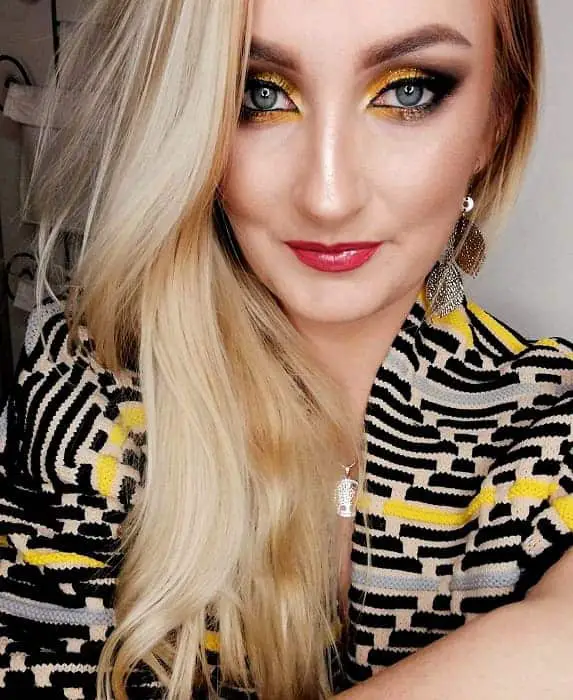 Use your brightest gold and black eyeshadow on your lids to the halfway point to get this smokey eye look. Then fill the rest with intense charcoal shadow. Under the eyes, smudge that gold from the inner corner to the same halfway point as your lids and take the charcoal smudge out from there.
It's a deeply penetrating look that goes best by keeping the intensity up with a glossy red lipstick and ideally worn with something that has a touch of yellow to it.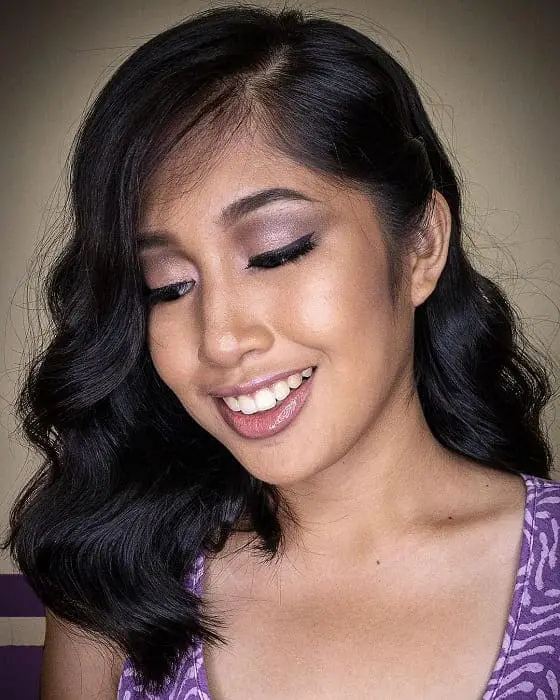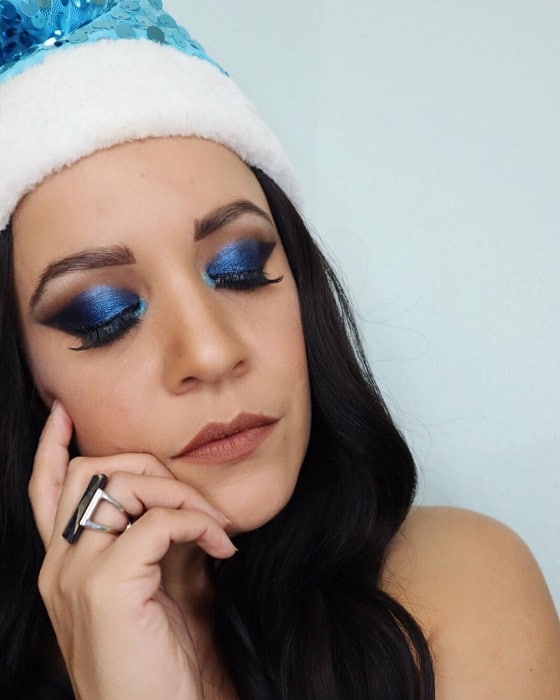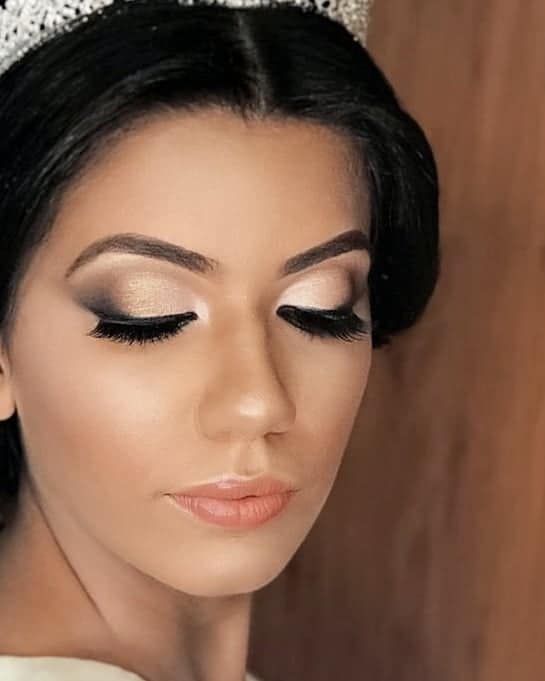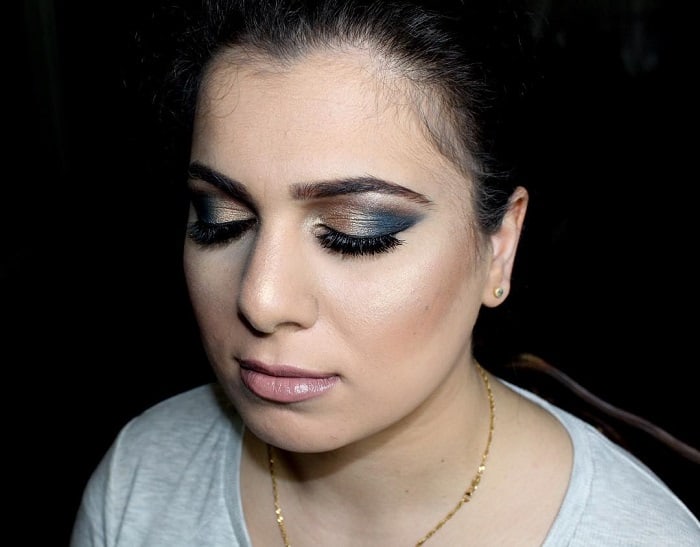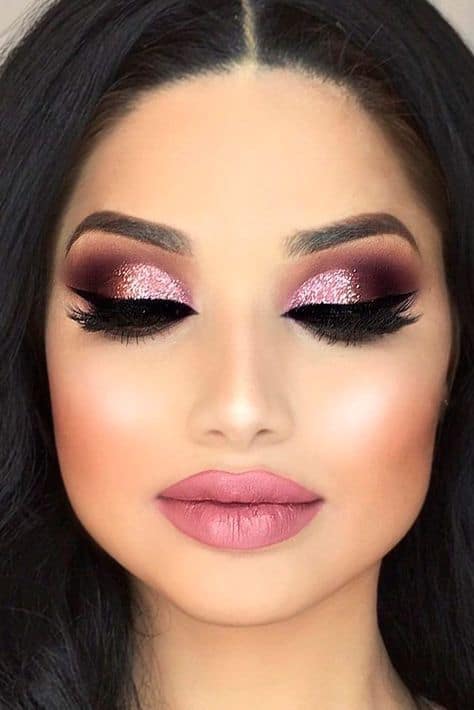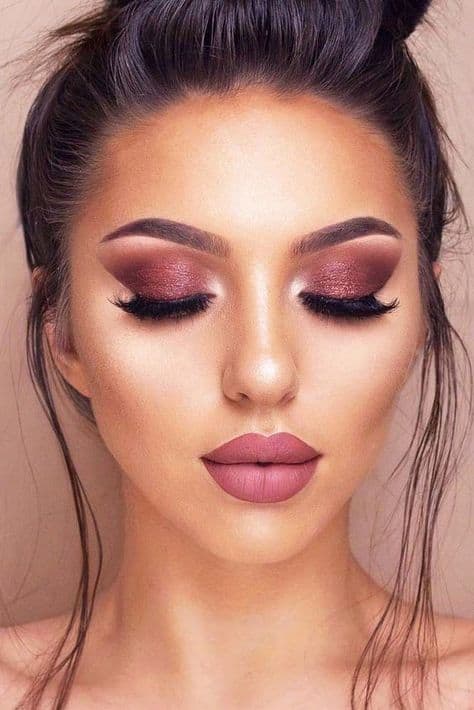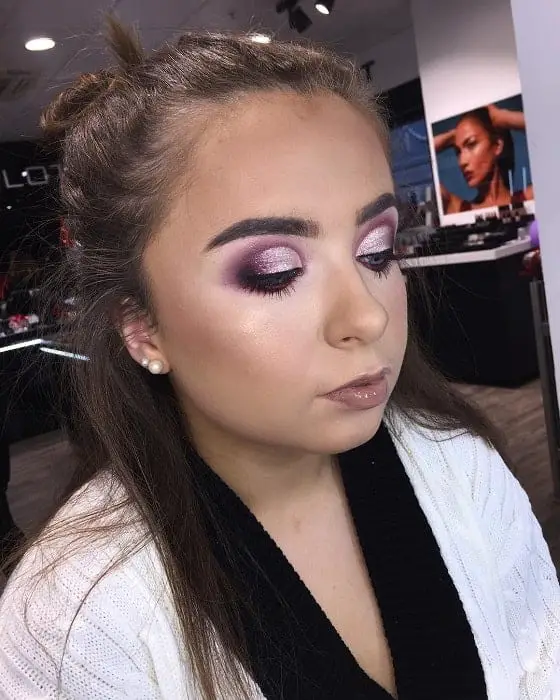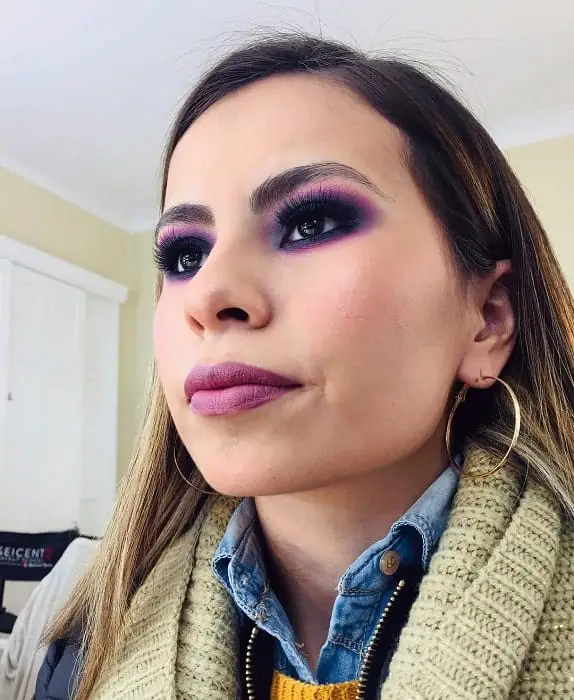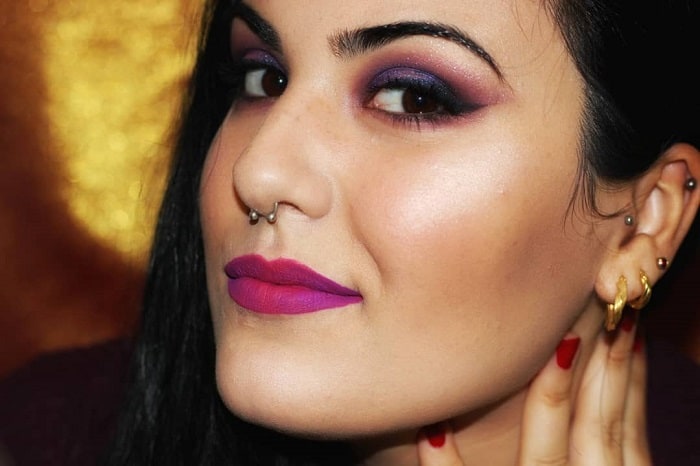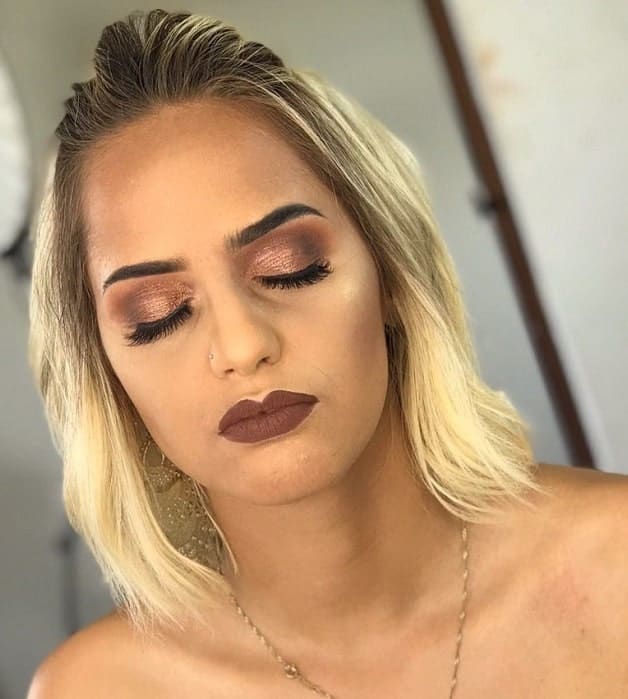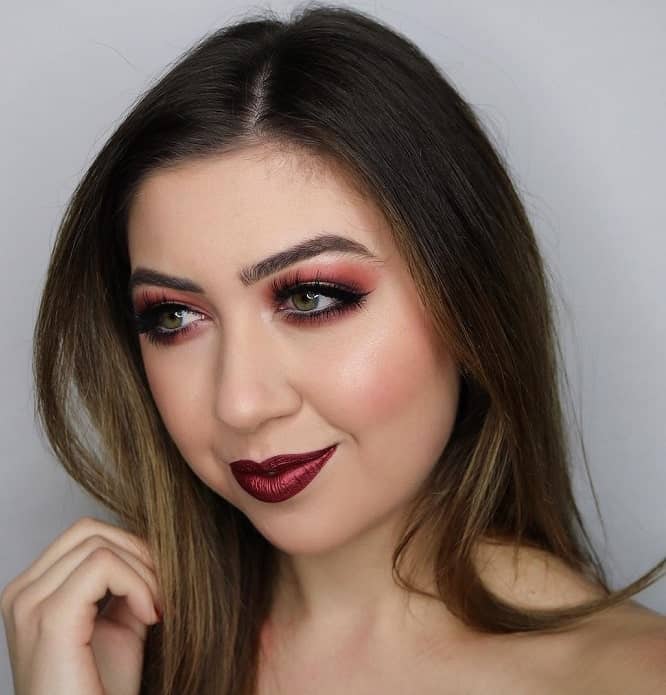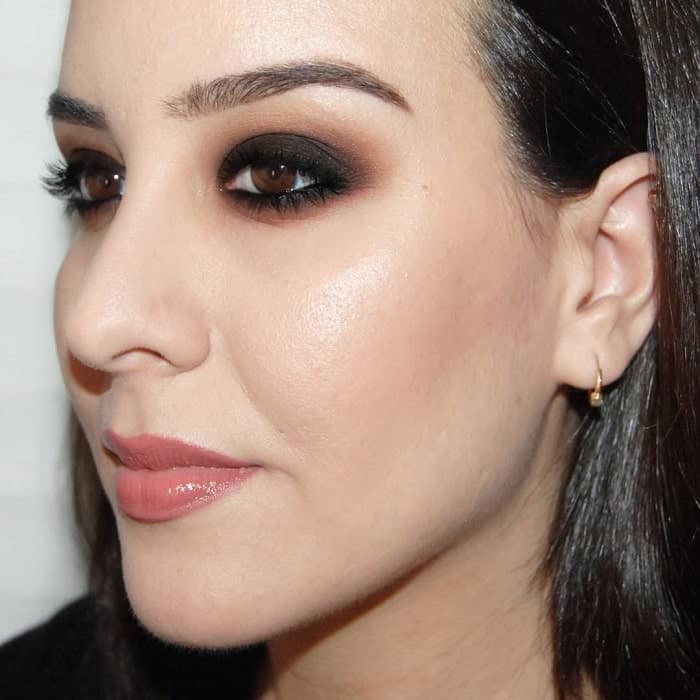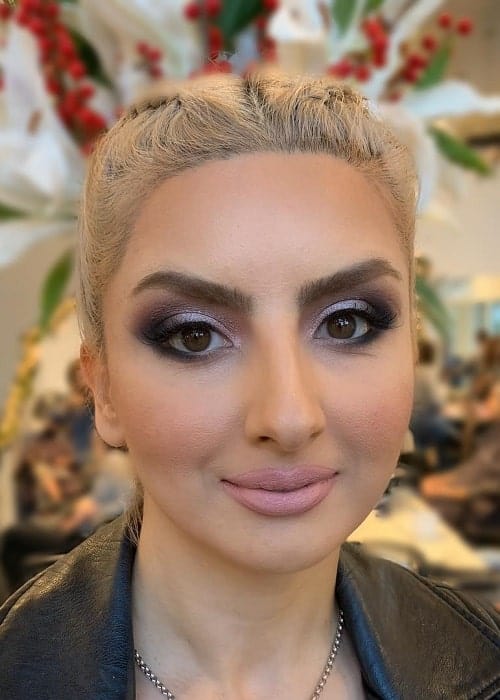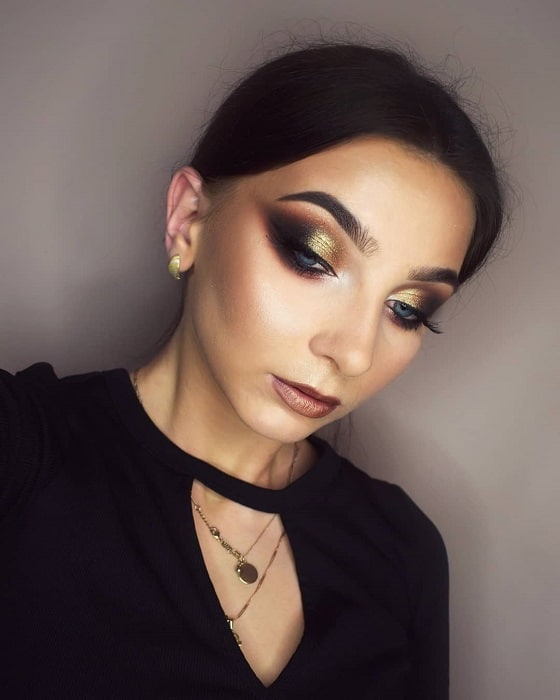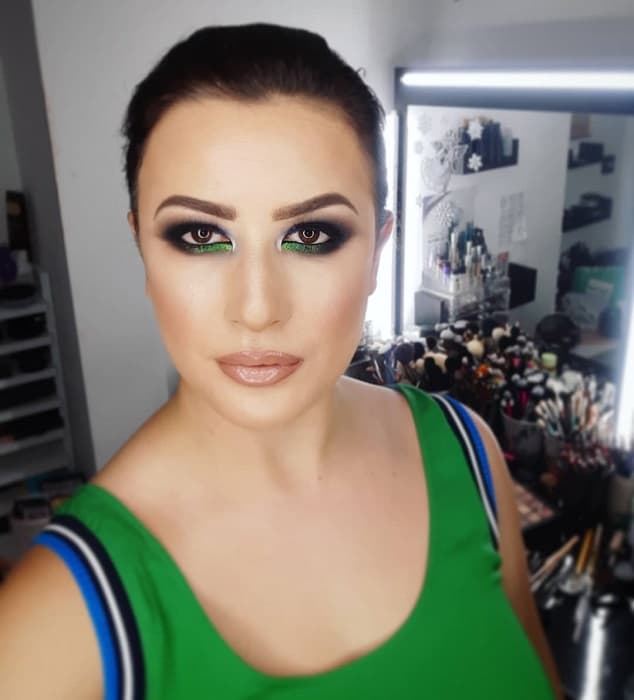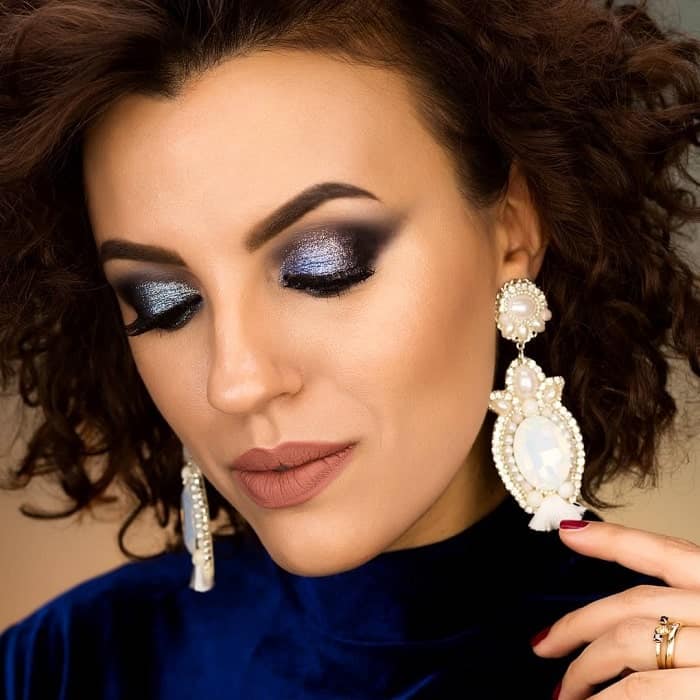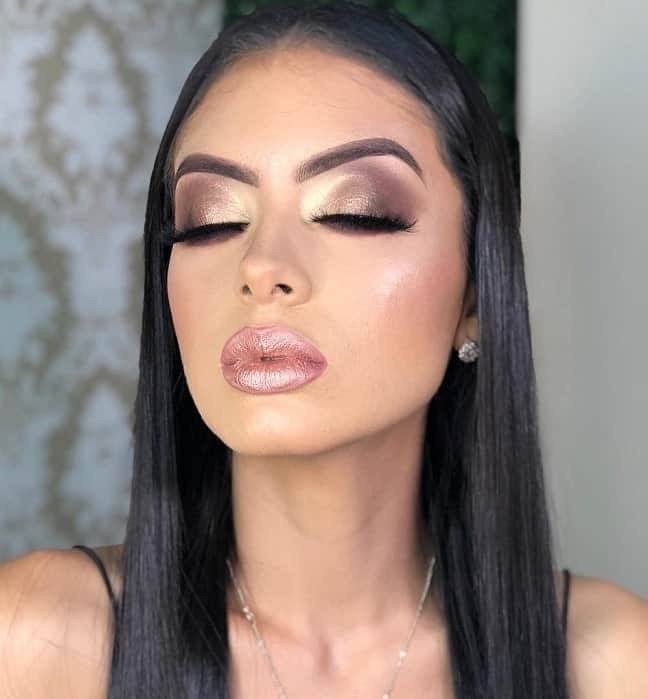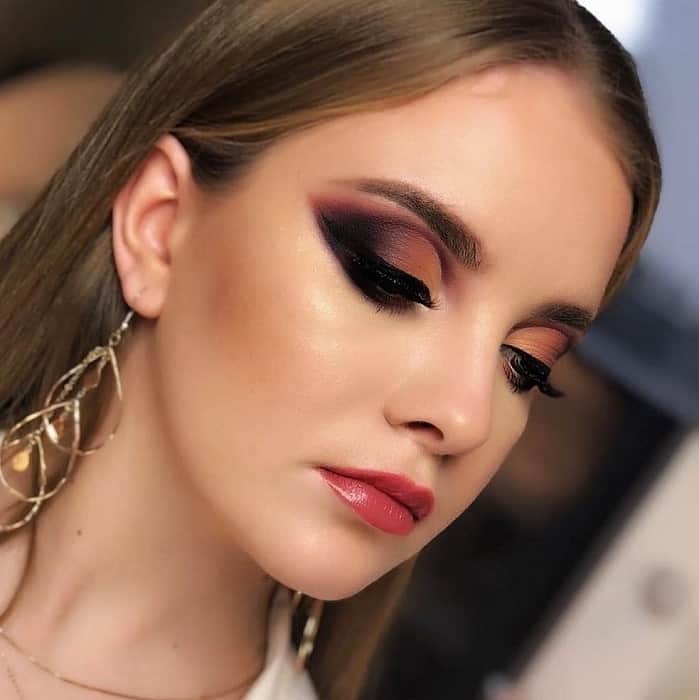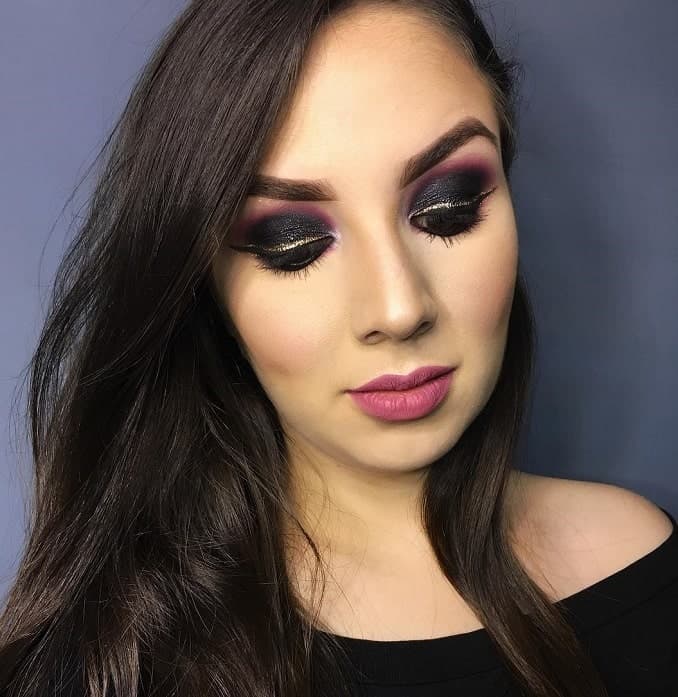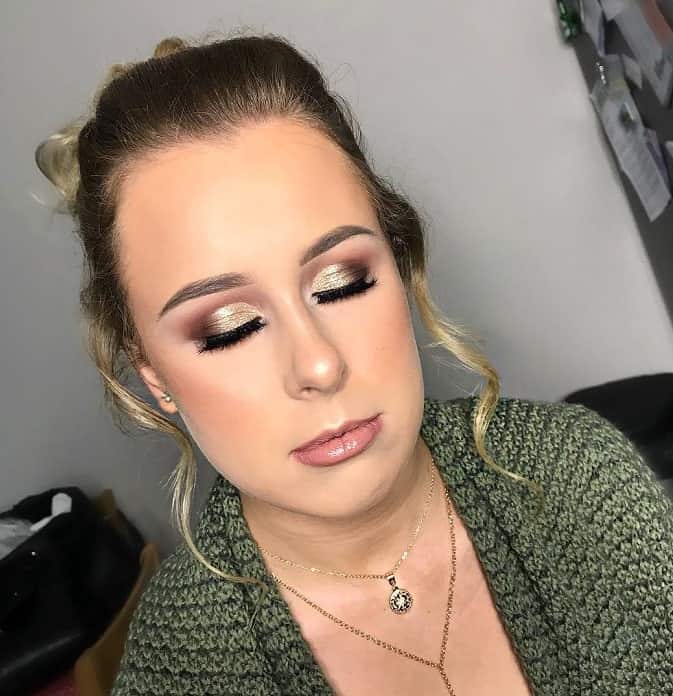 The above smokey eye makeup ideas are worthy enough to create a bold look at any event. So try these beautiful makeup looks and stand out from everyone!