Makeup for 70 year old women is a real thing and this is because older women around the world have started embracing their age in such a way, that they've found ways to enhance their beauty and look fabulous no matter what other people may think.
Of course, age does pose a challenge when it comes to makeup because there are certain things that simply don't look flattering after a certain age. That includes super bright colors, neon colors, extremely bold or sharp eyeliner, color eyeliner, and other popular trends.
As you mature, your skin goes through changes, and that's not a bad thing! That's just the way things go and makeup for 70 year old women is still a possibility, as long as you understand what you can and can't pull off.
That's why today we bring you 30 makeup looks for 70 year old women to help you find the elements you can apply on yourself for any occasion and inspire you to pick up your makeup routine again.
Remember that the better you look according to your own personal standards, the happier you'll be with yourself and the higher your self-confidence will be!
Best Makeup Ideas for 70 Year Old Women
The makeup for 70 year old women that you will see in this article are meant to give you different ideas of what you can do everyday to look your best. It doesn't matter what you're doing during the day, it's important that you take at least 10 minutes every morning to put your face on and do something nice for yourself.
You will find much natural daytime looks featuring colors such as beige, gray, brown, and even black and copper. You'll also find several different evening makeup options to keep in mind for when you have a family dinner, a party or any other nice event to attend.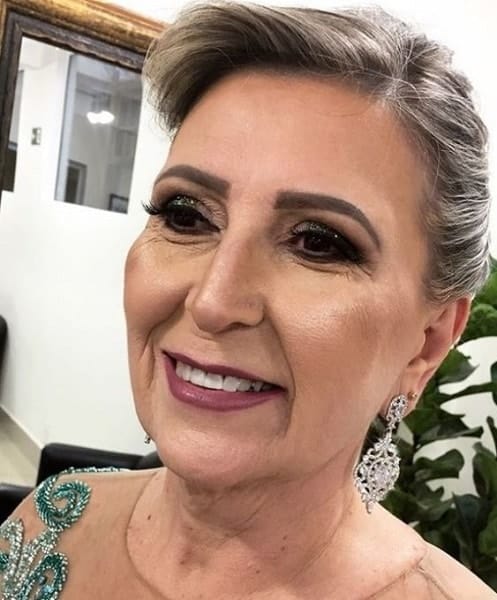 This bold eye makeup for 70 years old women is a great look for any evening event! As you can see, it has a bit of glitter, just to add a little detail and brightness. Who says you're too old for glitter eyeshadow! You just have to learn how to use it.
2. Copper Eye Shadow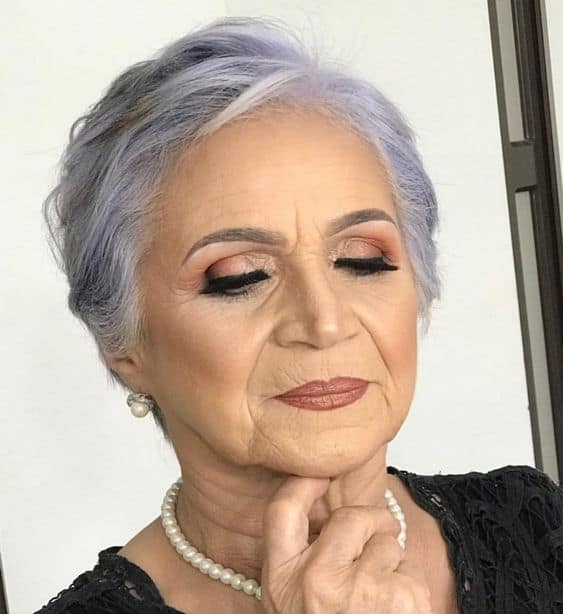 This soft copper look is another great option for an evening event. The color is kept right at the corners to open up the eyes and the eyeliner is kept to a minimum because the focus here is the lashes.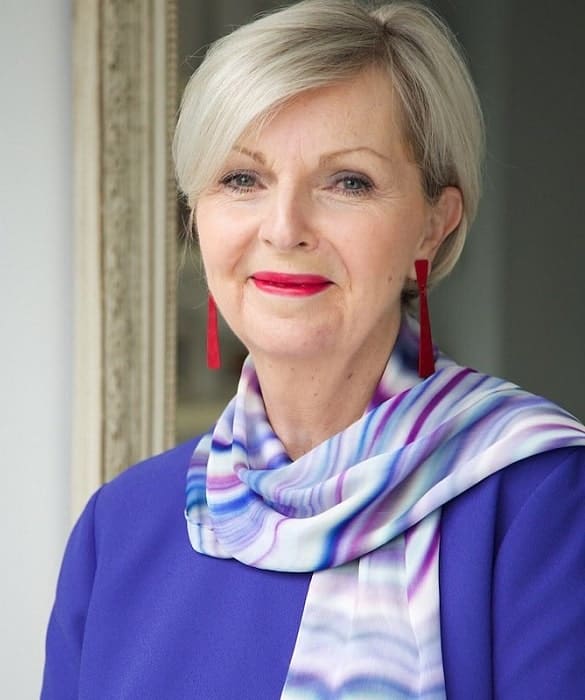 This soft brown makeup for older women in their 70s is a daytime look that you can wear on any occasion to look fresh, elegant and chic, all at the same time. It's subtle but not enough to go unnoticed and it opens up your eyes quite nicely. Pair it with a red lip or another classic shade for the full elegant look.
4. Everyday Natural Eye Makeup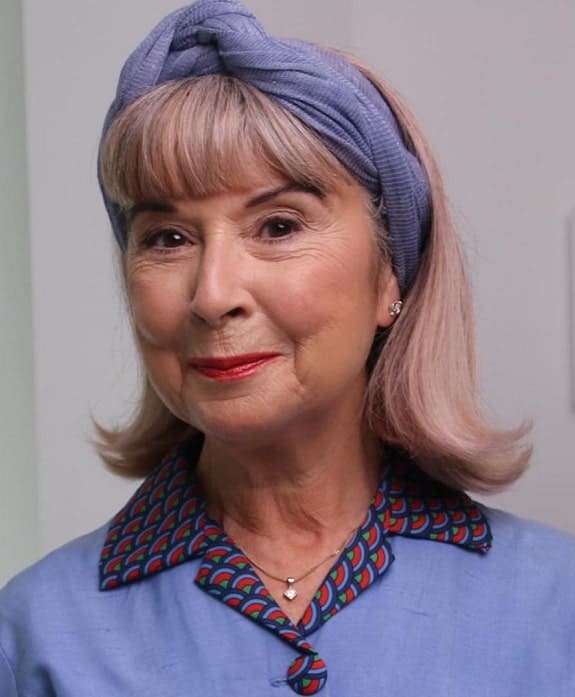 This everyday neutral eye makeup for 70 year old women is another great choice for your daytime events. It will make you look clean and fresh, not to mention that you can pair it with any color lipstick. In this case, a bright orange, but you can go for a bright red, a nice pink, or even go a bit darker if you wish.
5. Brown Eye Makeup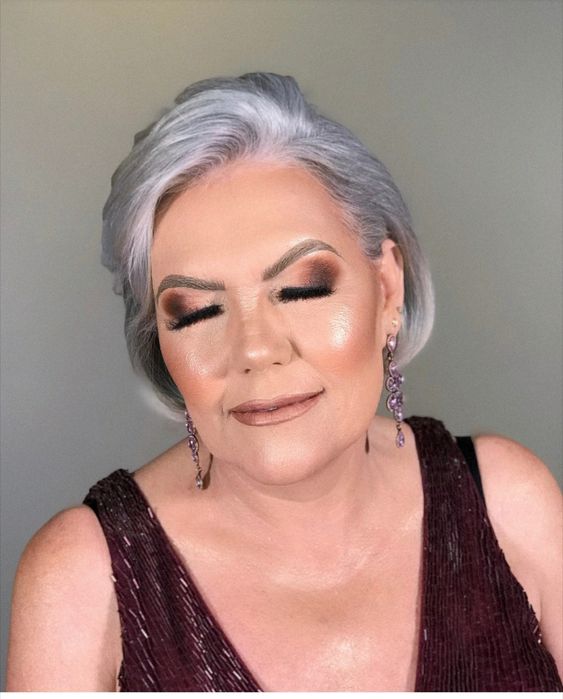 This brown eye makeup for 70 year old ladies is incredibly pretty and it will allow you to wear bold makeup without going overboard. You can wear this on any special occasion and you'll look your best!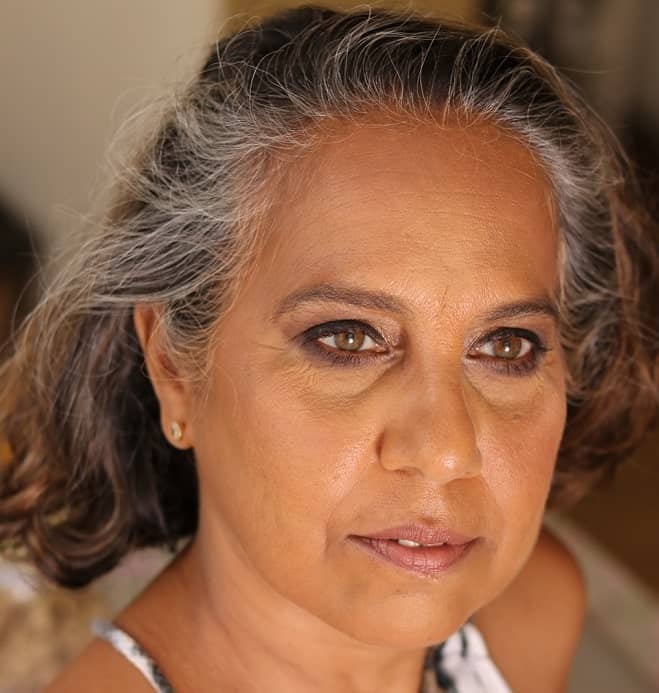 Because you're older it doesn't mean you can't wear the classics anymore. When it comes to the smokey eye makeup for older women, the trick is to make it subtler than it is and blend the colors out more than usually done with a smokey eye. It will result in the same elegant, classy look.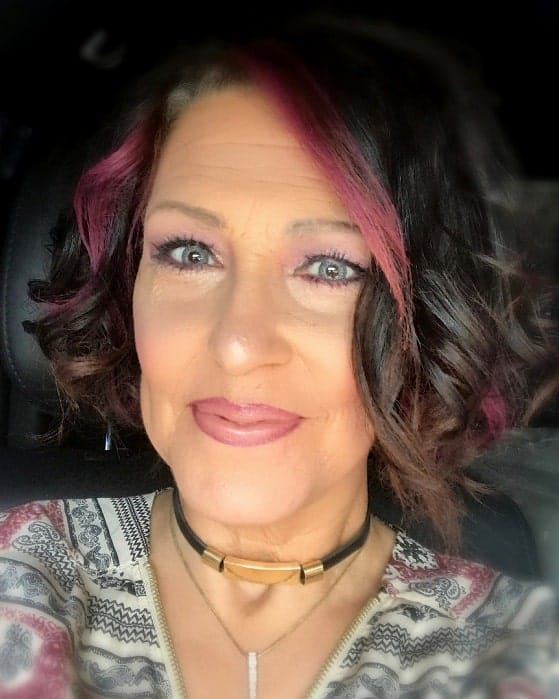 This soft pink look is super subtle. So much so that it doesn't seem like you're wearing much makeup, but that's the point! Pair it with a nice, soft pink lip or gloss, and you'll have an everyday look that's simple to put on.
8. Soothing Eye Makeup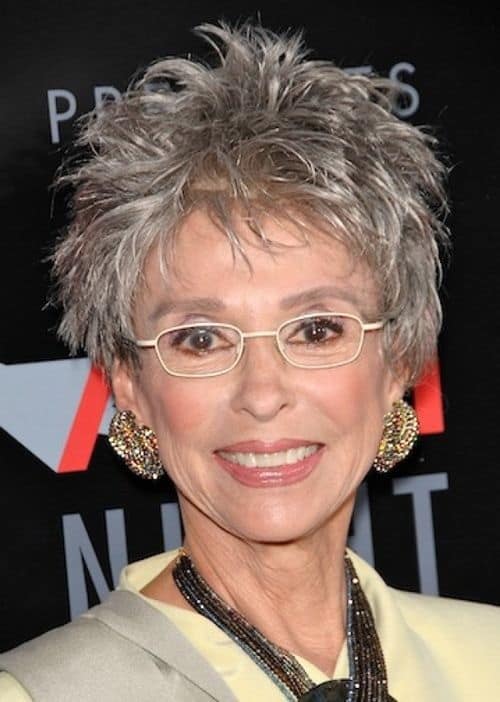 This cream eyeshadow is super light and it can help you create a very subtle and simple look for any daytime activity and it can even become your daily look. As you can see, there's a bit of eyeliner involved to open up the eyes a bit. A classic 70 yera old women's makeup look!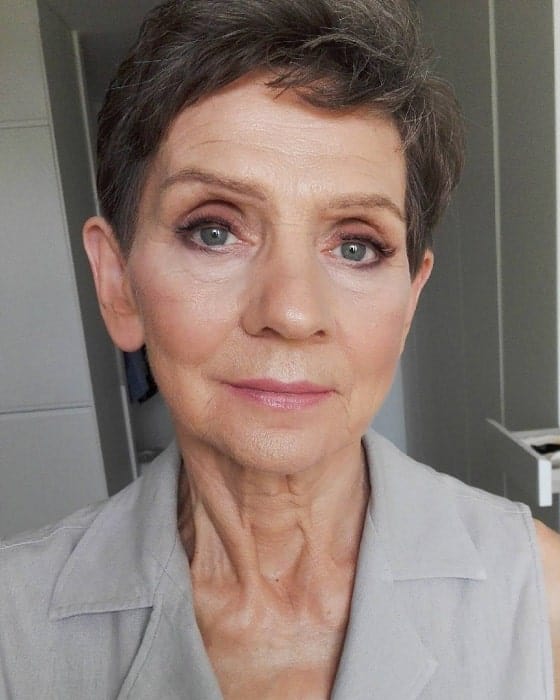 This nude makeup look for 70 year old women is super neutral and very lovely! It goes perfectly with any nude lip and it's easy and simple enough that you can turn to it whenever you need to look fresh and clean without too much effort.
10. Bold Eyeliner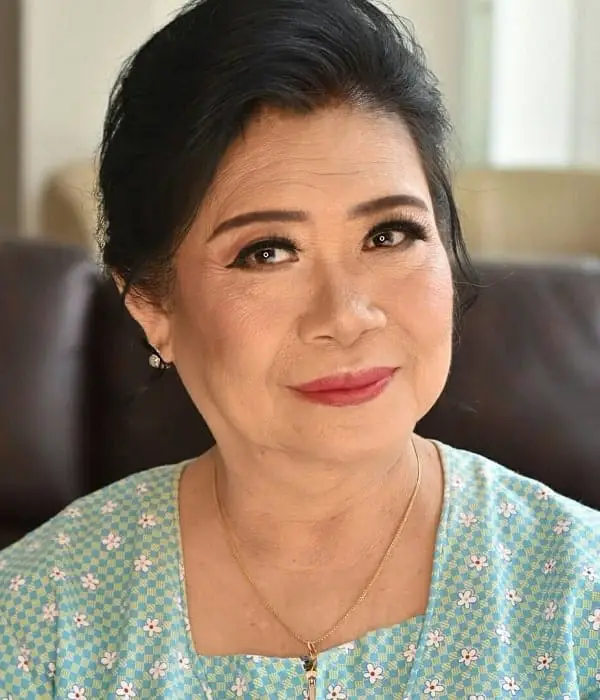 This natural makeup look 70 year old females is super easy to put together and, as you can see, the eyeliner is kept quite bold to really open up the eyes!
11. Purple Smokey Eye Makeup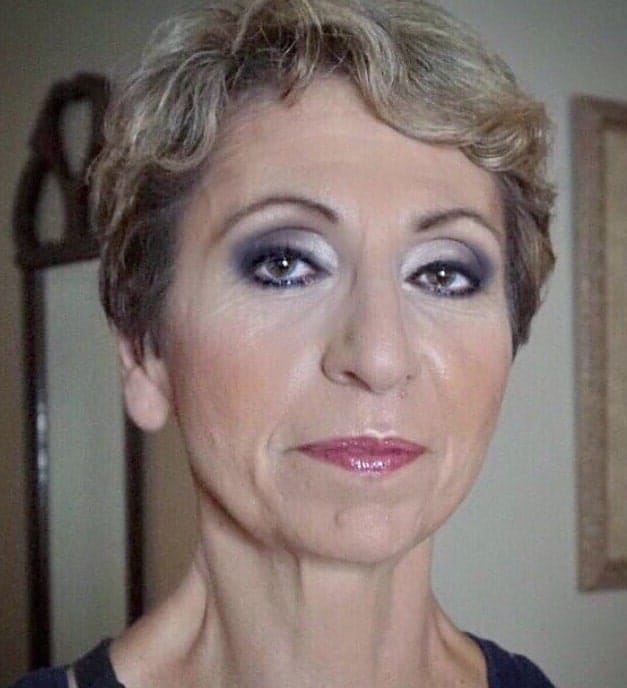 This purple eye makeup on brown eyes for 70 year old women is gorgeous and even though it's kept very toned down, as opposed to smokey eye on younger women, it's still elegant and it has the same effect.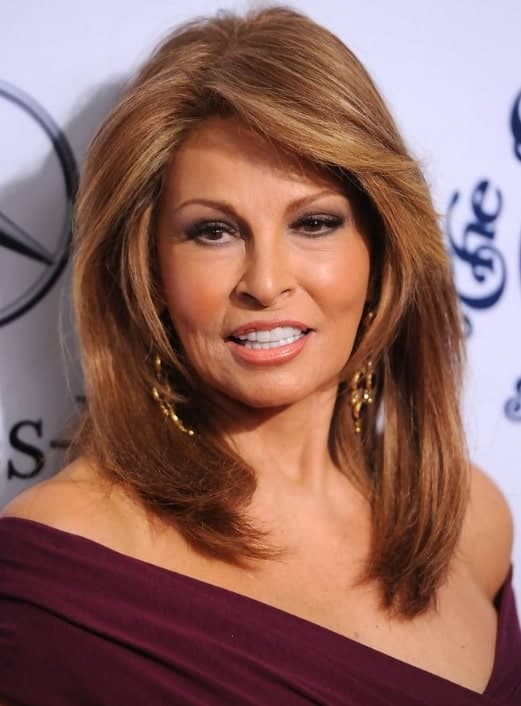 The brown smokey eye is another great way to show off those beautiful eyes. As you can see, the eyeliner is quite strong and it encloses the eyes perfectly.
13. Grey Eye Makeup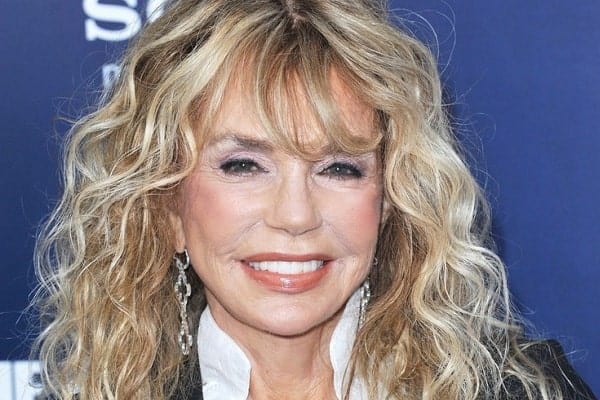 Grey eyeshadow looks great on everyone at any age, and this gray eye makeup look is a great example for older women in their 70s!
14. Subtle Eye Makeup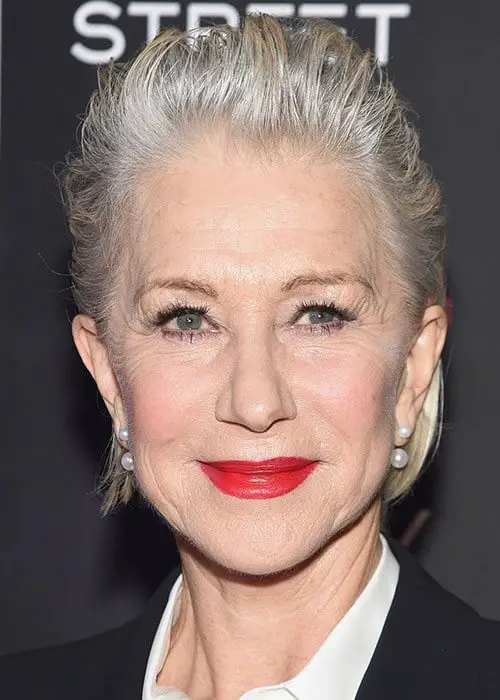 This super subtle and simple 70 year old women's makeup where the eyeliner is the only element that pops out is extremely flattering for people who have small eyes and want to brighten them up!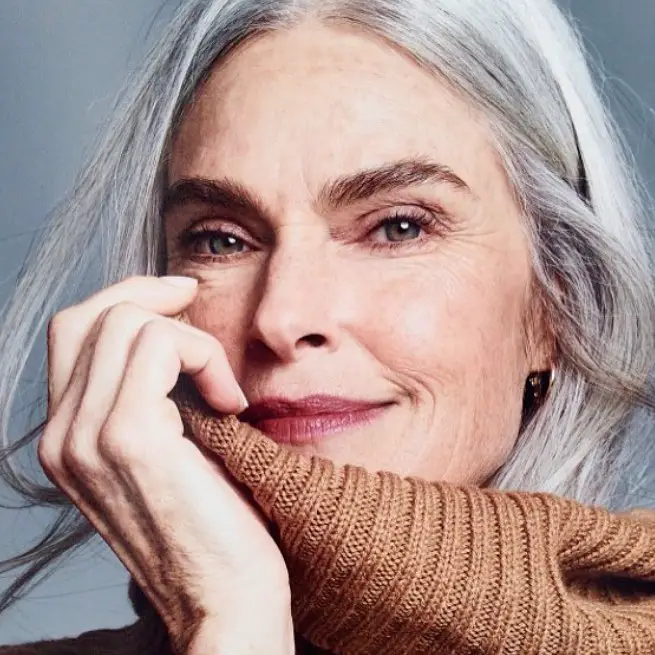 This neutral eye makeup for 70 year olds is a great example of the "no makeup" makeup trend that's been so popular lately. The trick is to use super subtle eyeshadows and place them strategically to open up the eye.
16. Elegant yet Natural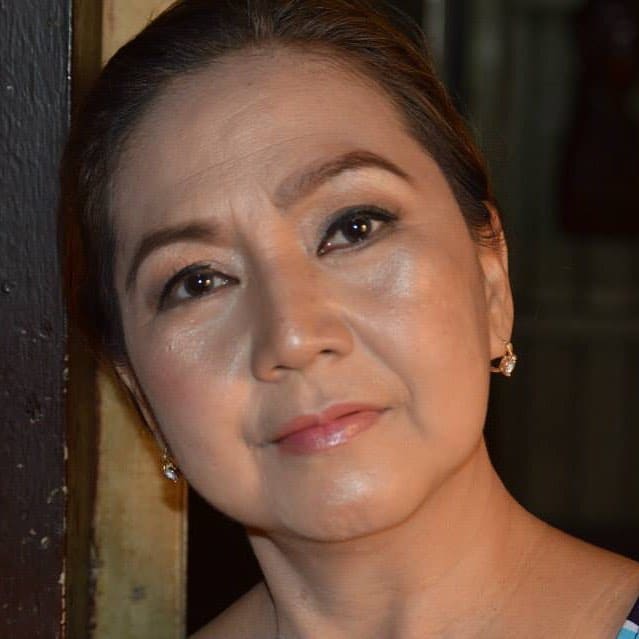 This is yet another example of super natural makeup for older women of 70 year old that still brings out your eyes and it even makes you look younger!
17. Golden Eye Makeup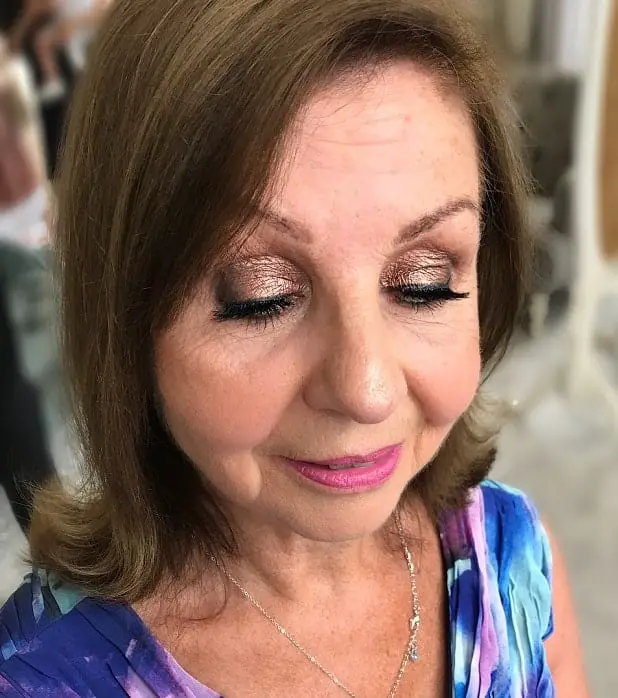 This golden eye makeup is a great evening look for 70 year old women that you can wear on any special occasion. It's bold enough to be elegant but not overpowering or heavy on a more mature face.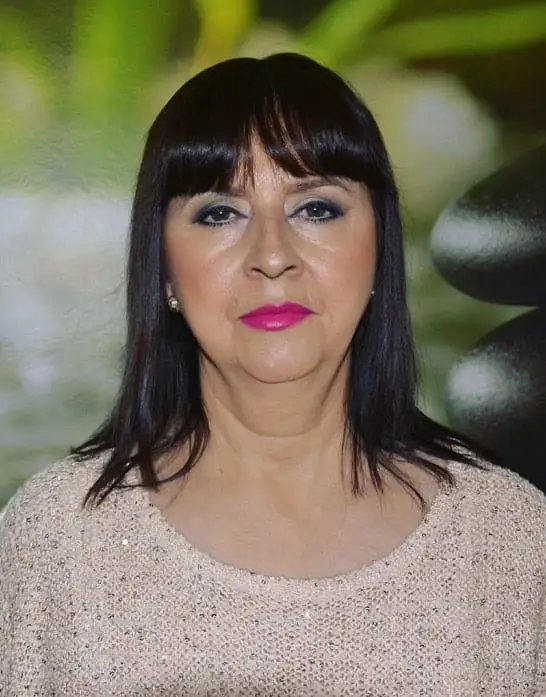 This is yet another 70 year olds evening look that will look amazing. As you can see, it's more neutral and softer than the smokey eye above, but it also has a great effect on your eyes and you can pair it with a really bright lip if you'd like!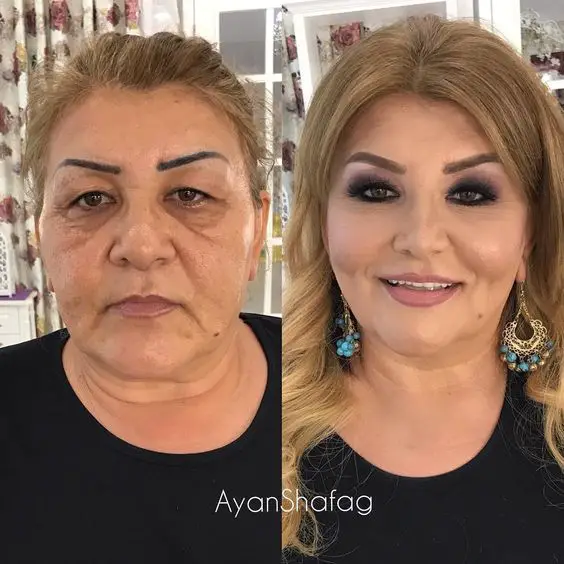 Black makeup is still an option for older women of 70 years old, but the trick is to do it right. By keeping the darkness in the right places and the rest of your makeup super subtle, you'll be creating an elegant look.
20. Soft Hues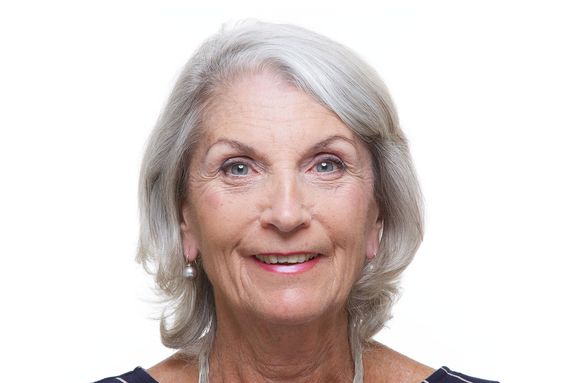 The secret of the soft eye makeup for 70 year old ladies is choosing the right tones for your skin. It can be beige, cream, gray, soft brown, etc., and make sure you keep it subtle and don't use eyeliner. If you do want to, go for a brown eyeliner instead of a black one.
21. Black Bold Eye Makeup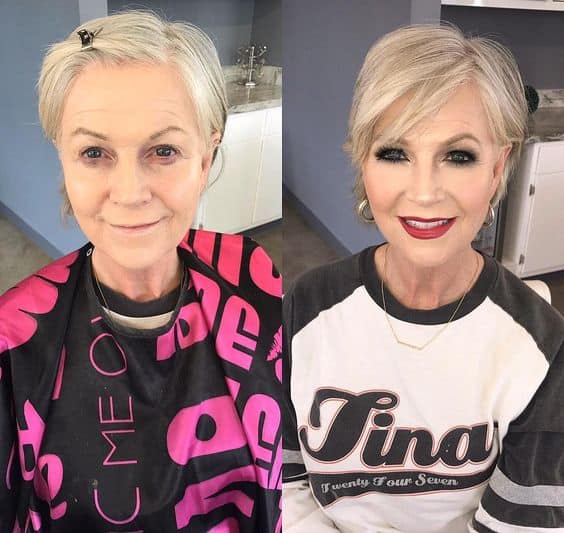 This black makeup look is gorgeous and super clean. As you can see, the eyeliner is very bold and the smudged look is what makes this so interesting. Especially for older women! As you can see, the eye makeup can be paired with a bold red lip, but you can also go for pink, orange or nude lipsticks as well.
22. Natural Brown Eyes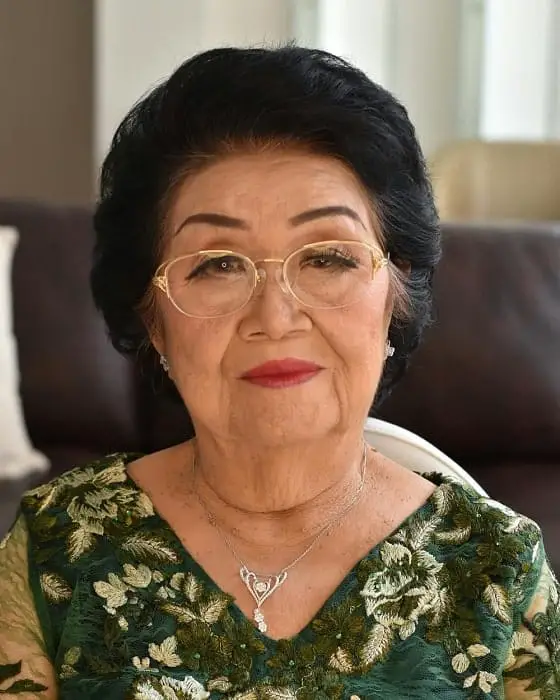 What makes this natural eye makeup for 70 year old women different is the use of brown eyeliner to bring focus to the eyes in an unassuming and very subtle way. The rest of the makeup is kept super simple and the lip can be any color you're comfortable with!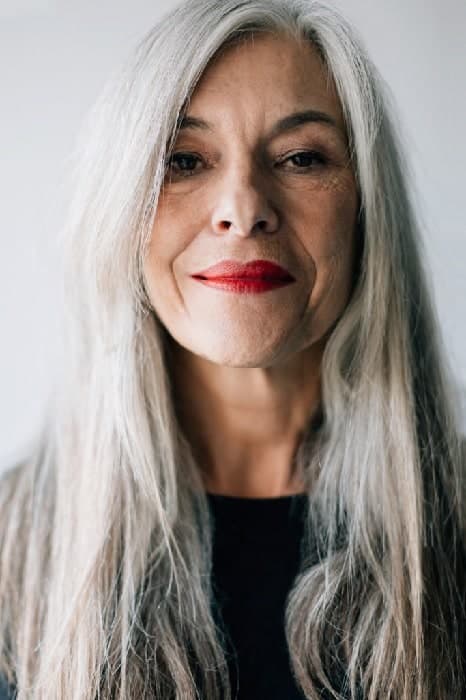 This light brown look is another great day to day look for 70 year olds that will help you look your best no matter what you're doing. Because it's so subtle, you can wear any kind of lipstick or lip gloss you like.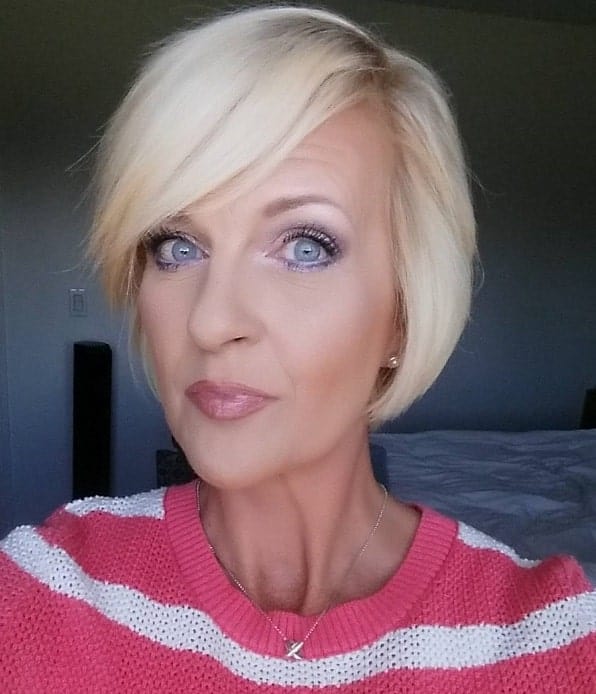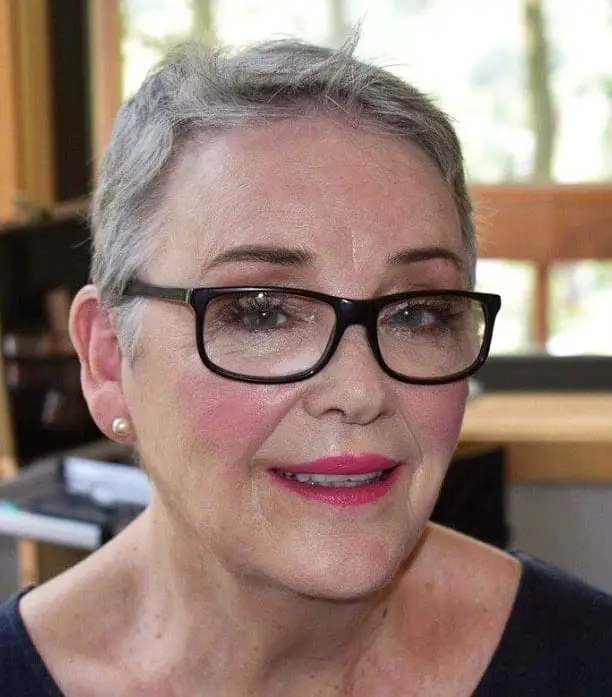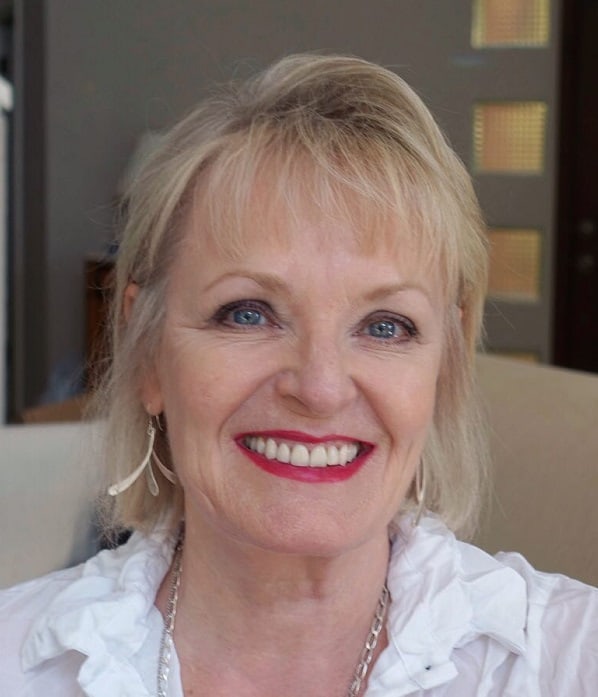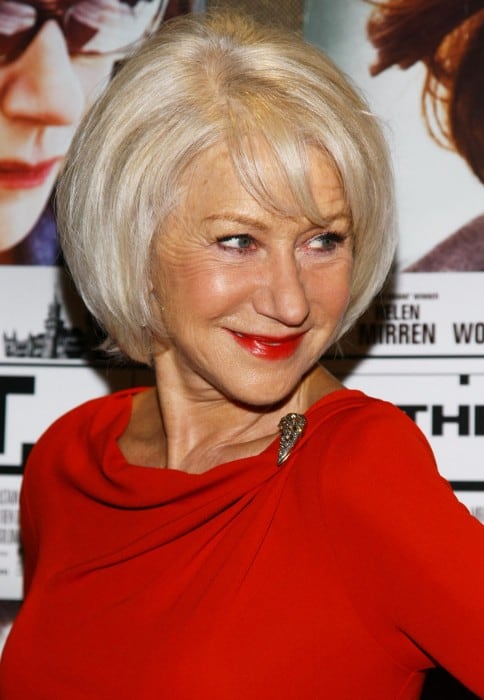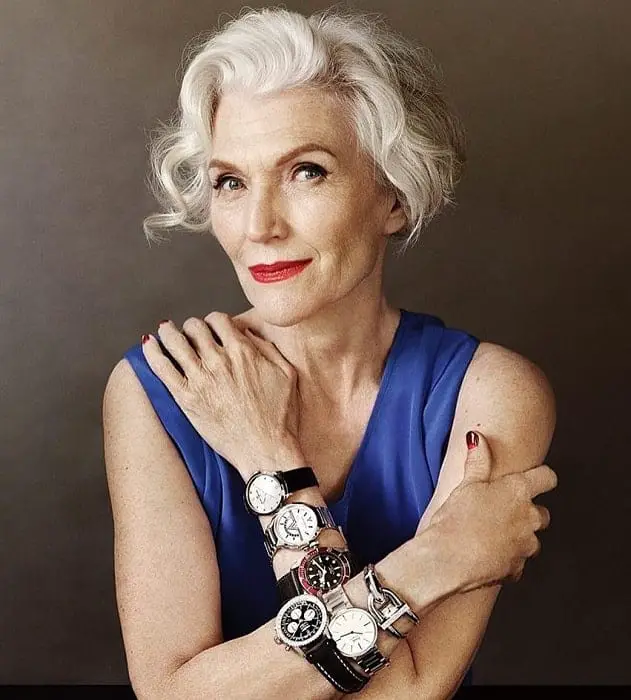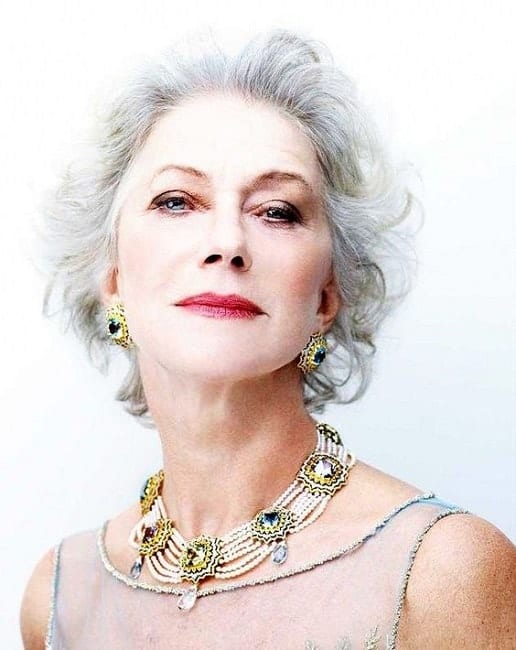 In conclusion, there's no age limit to looking good and being feminine. These 30 different eye makeup for 70 year old women are a great example of that and you can try any one of them whenever you feel like it; whether that's for your everyday life or special occasions!