Becoming blonde is a dream for many women! Women with dark skin blonde hair shades are trending as well. Especially during the summer, a season marked by intense sunlight, many of them love to start their "summer project" by lightening their hair color.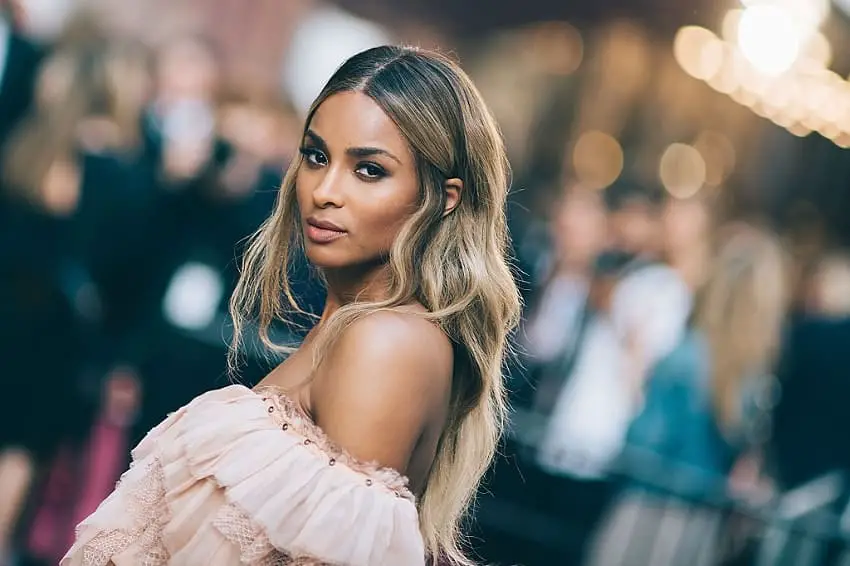 And if, up until a few years ago, light hair wasn't recommended for brown or black women, nowadays, that rule has fallen once and for all. Many celebrities with tanned or dark skin have already adhered to the light-haired look, such as pop divas Beyonce and Rihanna.
However, knowing how to choose the right shade of blond for those with dark skin and dark locks is still a dilemma. You must be careful when combining your skin tone with the shade of your hair to avoid a disharmonious look that could cause a sort of shock when you look in the mirror.
According to beauticians and hairstylists, the best way to go about it is to use the undertone of your skin as a guide, as well as to analyze your natural hair color. Then just keep an eye on the trends of blonde hair for brown and black women for this season and that's it! Don't be afraid to dive headfirst into the light-haired, luminous look…
Want to know which are the best shades of blonde for dark skin toned women? If so, keep reading this article and find out which ones work best for you!
Analyzing Dark Skin Undertone for Blonde Hair Dye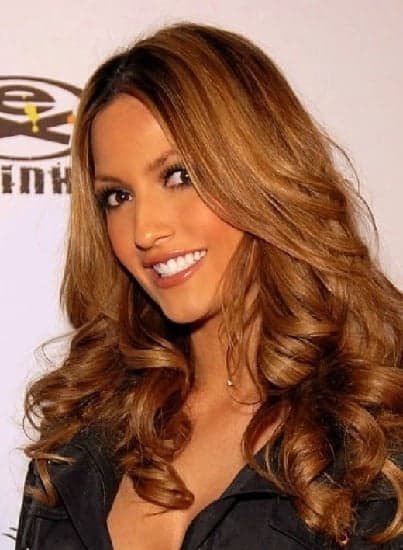 If you want to achieve a perfect fair-haired, luminous look, the main tip experts will give you in this subject is to try to balance the natural tan of your skin with the shade of blonde you want for your hair. This is the first essential step to getting a harmonic contrast between your hair and your face and becoming a luminous brown woman with dark skin and blonde hairstyles.
In order to do so, the key is to analyze the temperature of your skin color and find out if it is warm (yellow undertone) or cool (pink undertone). See how easy it is to identify which shade of blonde matches your dark skin:
Yellow Skin Undertone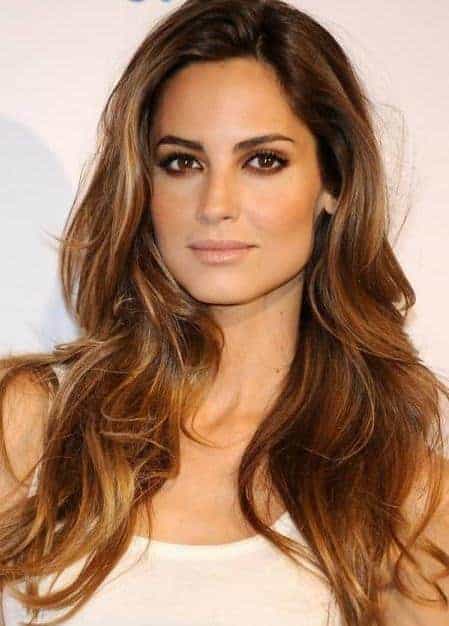 Dark-skinned women with a warm skin temperature, that is, with a yellow undertone to their skin, should go for shades of blonde nearing the golden side of the spectrum. Try to always keep a more closed hue and, of course, one that matches your tan.
On the other hand, experts advise that women with this skin tone should avoid the very light hair colors, so as not to seem too artificial or "radical".
Pink Skin Undertone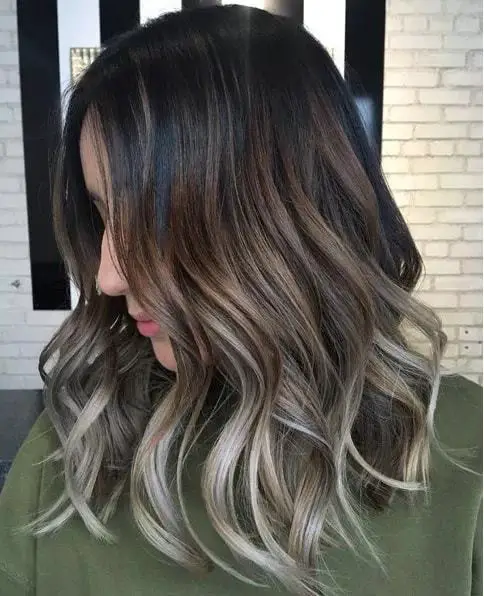 When it comes to dark-skinned women with a pink undertone to their skin, that is, with a cool skin color, the best way to go is to invest in medium-light or ashy blonde shades and avoid the golden blonde tones, which are a better match for the yellow skin undertones.
That way, the brown skin with the pink background will be emphasized and will match your hair, illuminating your face in the right way and proportion.
Ideal Shades of Blonde for Women with Dark Skin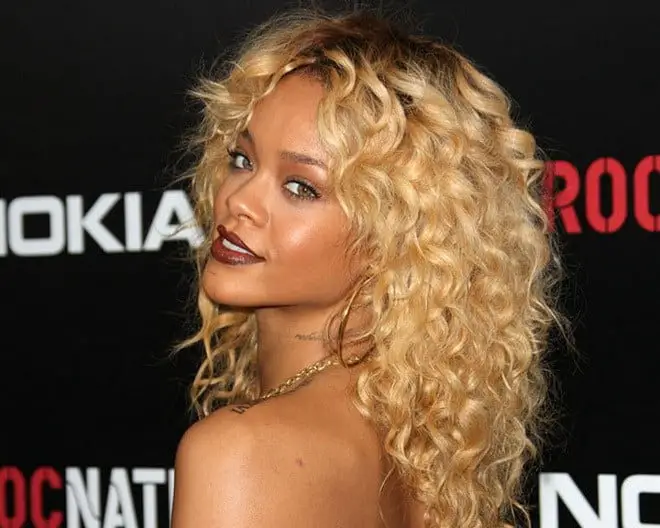 As you have read above, the first essential step to getting your new luminous look of blonde hair on dark skin is to identify the temperature of your dark skin.
Having done that, and having followed the advice we taught above, the next step in finding out which shade is right for you is to get to know the best shades of blonde for brown and black women that are trending in 2023. Check it out:
Golden Blonde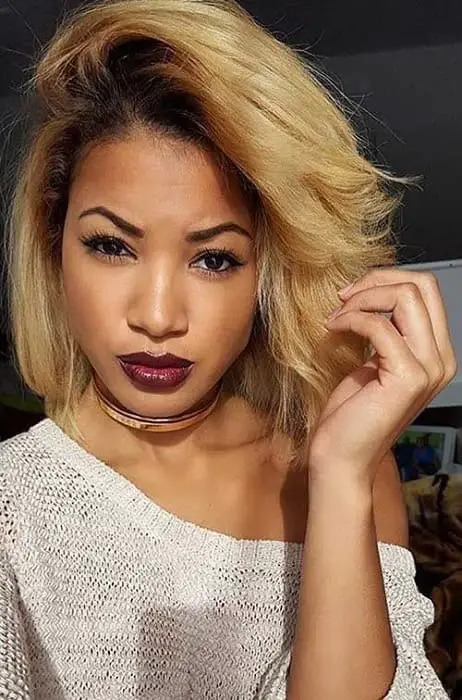 In addition to being quite democratic, the golden blonde shades perfectly enhance dark skin tones. Its main feature in this regard is lightening your face and making your facial expressions more open.
Dark Blonde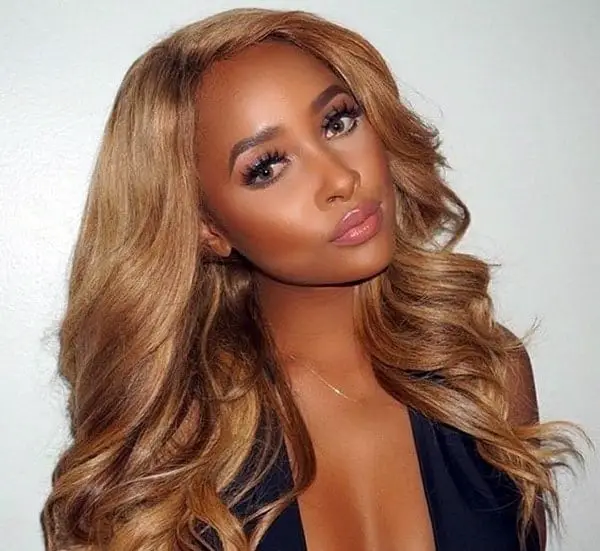 The dark blonde offers a radiant and very natural look to women with brown or black skin. It's the last shade of hair in the blonde spectrum, before the brown shades. It is a classic dark skin blonde hair combo.
Honey Blonde
The biggest advantage of this shade of blonde is that it is "closed," so it walks the line between dark blonde and light brown. Therefore, it is considered the perfect hue to highlight brown and black skin tones.
Ashy Blonde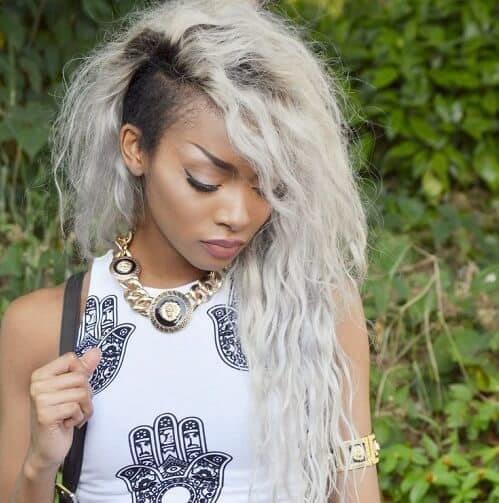 This shade of blonde hair on dark skin has many different subdivisions, allowing you to adapt it to any skin color, including brown and dark skin tones. However, because it is more "open," you should be very careful when analyzing if it matches the tone of your skin.
Cute Hairstyles for 10 Year old Black Girl
Platinum Blonde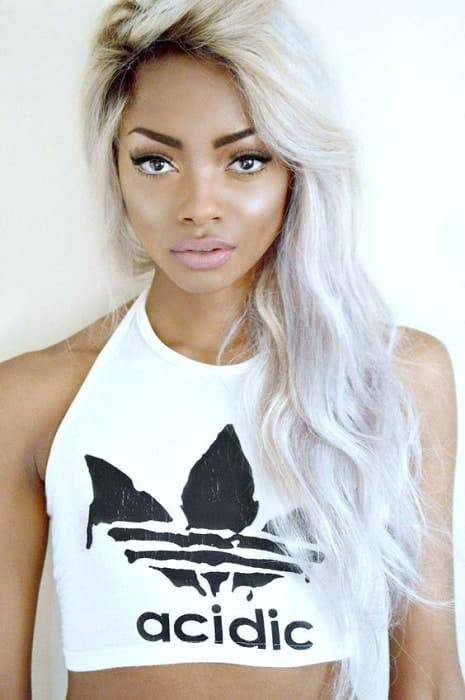 The platinum blonde is the lightest shade among all shades of blonde hair. So if you have dark skin, you will need a lot of confidence and a lot of styles to pull this one off.
Although many experts don't recommend this shade as for women with dark skin blonde hair color, several celebrities, such as pop singer Nicki Minaj, have shown that this color can work wonderfully for women with brown or black skin.
Techniques to Change Blonde Hair look
Whatever your choice is, when the time comes for you to become the newest luminous brown woman around, the best thing you can do is be patient. Take it easy! This is because, in order to reach an ideal hair color and value your beauty in a more natural way, the change needs to be done gradually.
There's no point in wanting to transform your hair overnight, since bleaching your hair – if necessary – is a very aggressive procedure. Moreover, your locks need to be previously healthy before applying any chemistry to them, so that the chemicals don't further damage your hair.
To help you with this task, there are several different techniques and trends for dyeing only a part of your hair or all of it, creating the much-desired appearance of sun-kissed locks. Here are some of them:
Shadow Root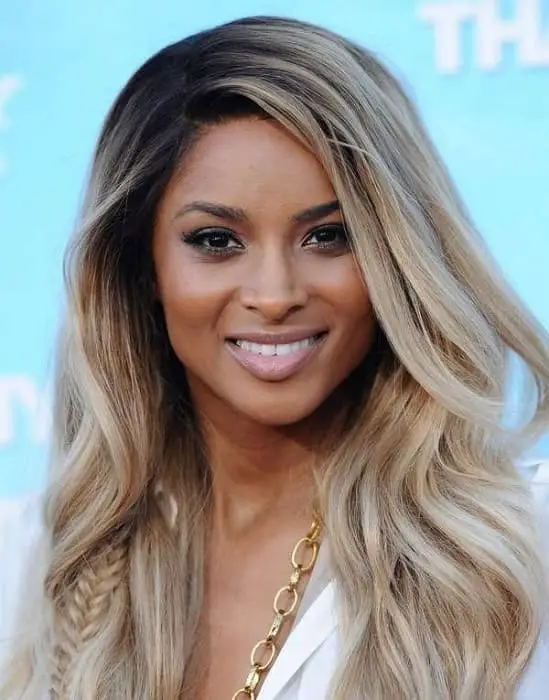 This dark skin blonde hairstyle is one of the most used techniques to transform your appearance and turn you into a luminous brown woman. It aims to lighten your hair more naturally, keeping the root a darker shade and lightening the hair from the middle of its length to the ends of the locks. The idea here is to avoid any radical change when you look in the mirror.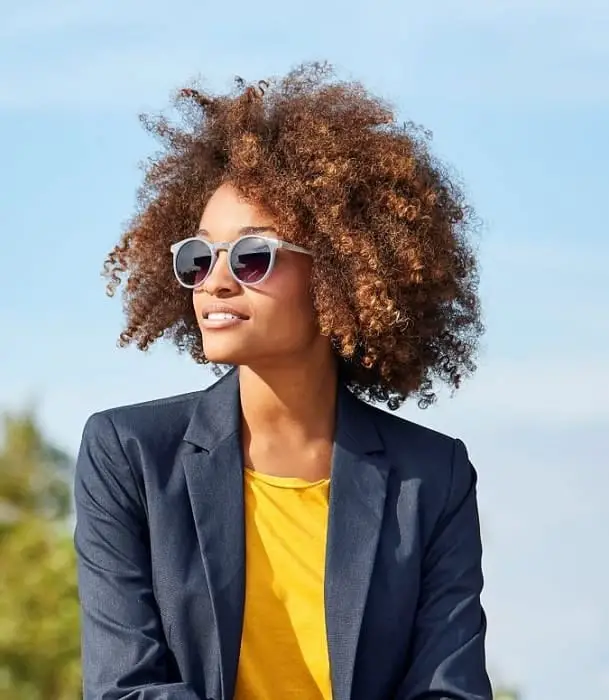 The dark highlight technique, on the other hand, aims to use thicker strands to result in a smooth gradient of hair colors. That's why this is one of the most requested techniques in beauty salons for dark-skinned women who want to achieve a more natural look by using darker shades of blonde between the brown threads on the ends of the hair.
Check Out These Blue Hair Streaks Ideas for Girls
Ombre Hair and Californian Wicks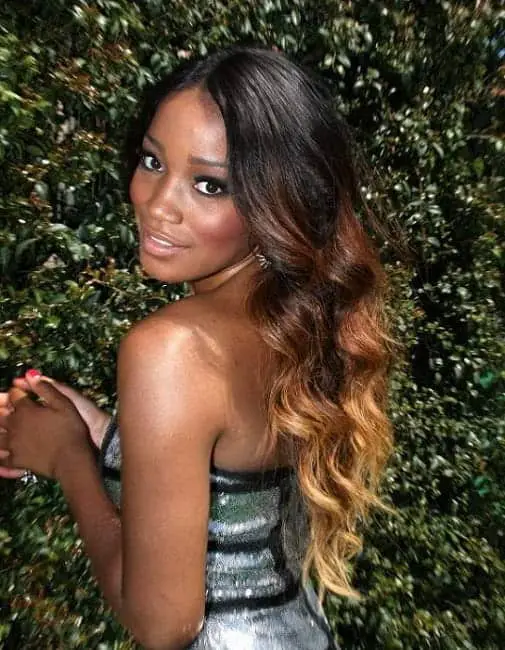 If your idea is to sport a look with sun-kissed locks, the Ombre Hair and Californian Wicks techniques are best suited to women with dark skin & blonde hairstyles. That's because they help create bright spots that are spaced apart, starting a few inches below the hair roots, which go well together with the natural color of the strands.
This results in bright, luminous locks that look very natural, which is the most desired effect for women with tanned or dark skin.
So, what did you think? Did you figure out which one of dark skin blonde hair shades is the right one for you? Tell us your story by leaving a comment below.