This winter you can officially transform into a style queen with a knee high boots outfit. All fashionistas are raving over this design, which means it's your turn to try it.  Get a closer look, because you'll find an option for every possible occasion you can think of.
Best Knee High Boots Outfit
To make things much easier, we gathered 23 outfits with knee high boot looks that are beyond trendy.
1. Monochrome Is Trendy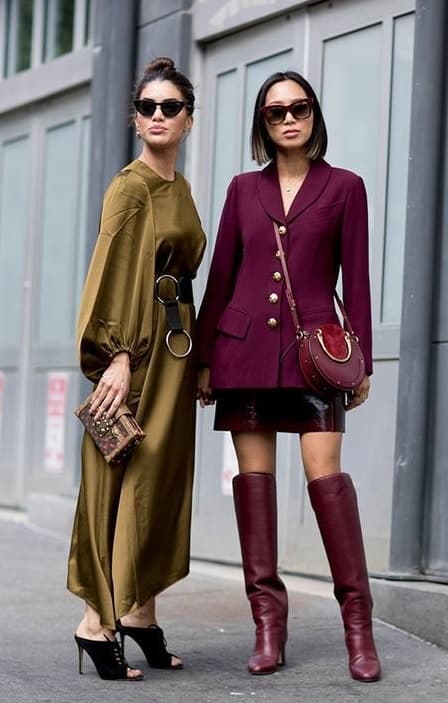 Monochrome fashion choices are so on trend this season. When you get your knee high boots outfit on, make sure that it's in the same color wave. It can be literally any color that you like, but since the weather is cold the best option is darker hues.
This burgundy ensemble from above is so simple, yet delivered by one of the most popular fashion bloggers in the world. Feel free to copy her whole style.
8o Degree Weather Outfit Ideas for Ladies
2. Black And White with Hints of Brown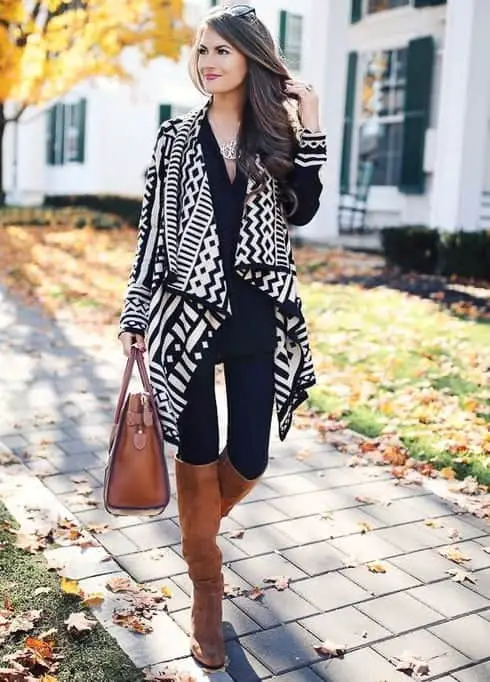 All the ladies who are not convinced that black and brown should even be in the same outfit can watch and learn. To start with you will need a long cape cardigan in a cool print.
This pattern is so eye-catching that you can definitely keep the rest of the look very simple. Grab your basic black jeans and you're ready to go. The final touch to this outfit is a pair of trendy brown knee high boots and a bag in a matching shade.
3. Layering Clothes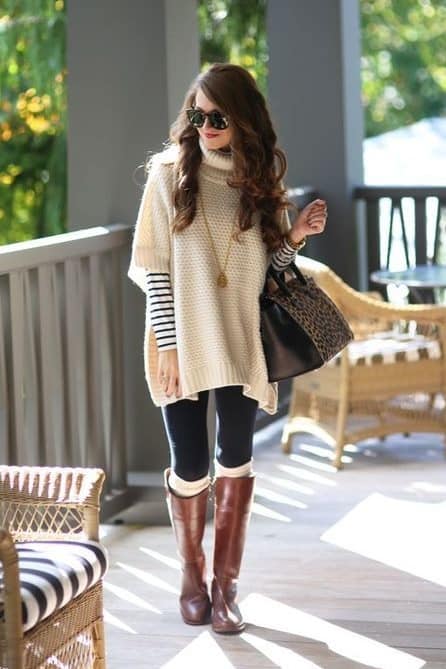 Welcome to the seasons when layering clothes will be your biggest fashion trick. Two, three, and even four, anything you need to stay warm and cozy. Whenever you need a trendy outfit idea with knee high boots, you can easily copy this one.
The high knitted socks are so cute, and a chic detail that matches the sweater. Most women already own all these items in their closet, which makes the outfit even easier to pull off.
4. Details Are Key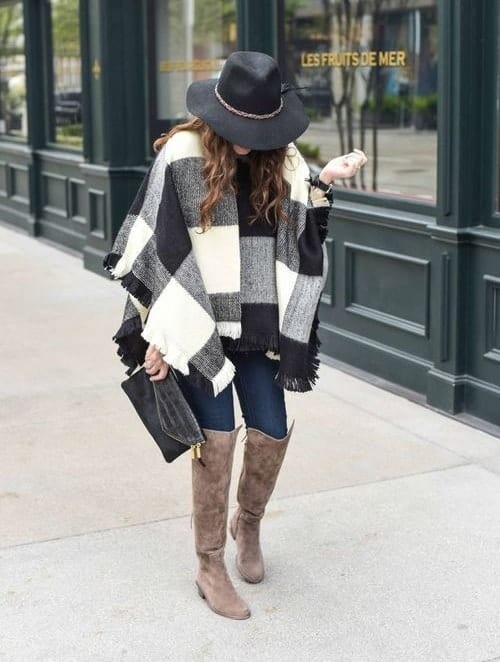 Every single detail matters. Even on the days when you want to flaunt the simplest ensembles, accessories will make it look so extra. Let's start with the very fashionable fedora hats.
Those are the coolest additions to any winter attire, from office looks to going out fashion. If you add a cool clutch to the mix, you officially have the best knee high boots outfit of the season.
Stylish Jeans and Top Ideas for Ladies
5. All Black Knee High Boots Outfit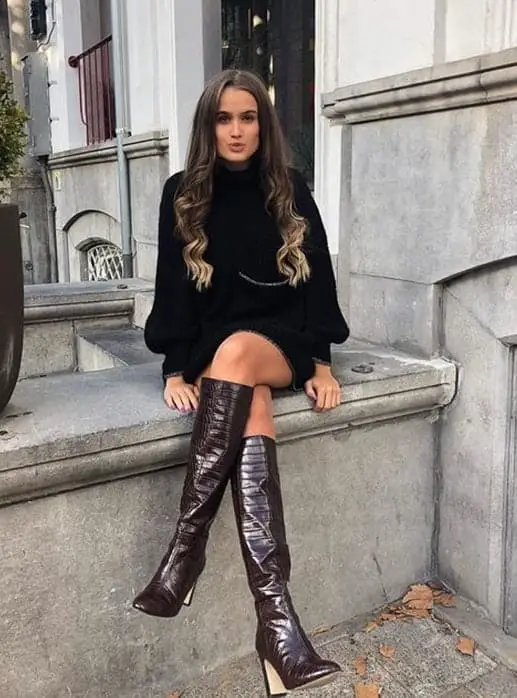 All black fashion is still very much alive. The fact that you're wearing a single color shouldn't mean that it's monotonous. With the little help from a pair of fierce boots, you can literally transform a basic ensemble into a style that everyone will look at.
6. Stand Out In A Sweater Dresses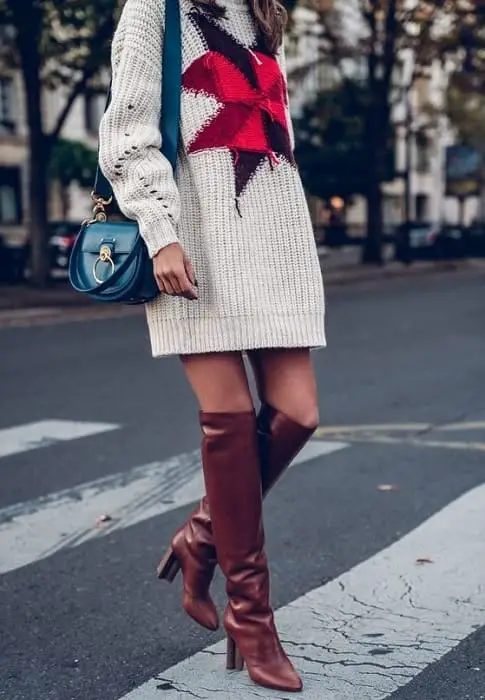 Sweater dresses are such a great investment. You can flaunt them during spring, fall and winter with the right idea in mind. They are perfect for an outfit with knee high boots.
If you plan on wearing a sweater dress with ankle boots, you might feel a little uncomfortable because the biggest part of your legs will be on display. Thanks to this combo, you'll have a sultry outfit that will leave everyone in awe.
7. Chill Vibes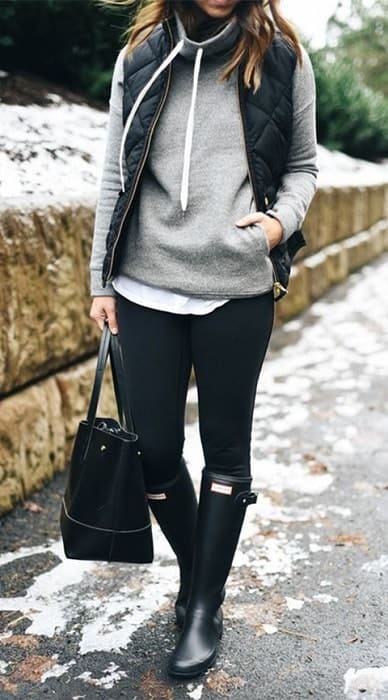 Those sporty rain boots that you like can become the go-to footwear for cold days. They are the type of boots that you will stay warm in, especially when you're rocking a sporty ensemble.
Pair them with jeans, sweaters, hoodies, puffer jackets or vests. Just make sure that you add a lot of layers that will keep you warm. A classy outfit with black knee high boots.
8. Warm in Winter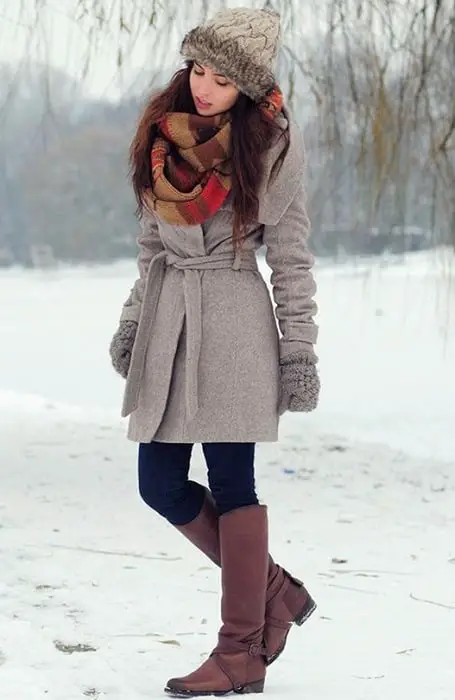 Stay warm and stylish with the help of your knee high boots outfit during the first snowy days. Load up on accessories such as chunky scarves, hats, and gloves. There's nothing more important than actually wearing pieces that are very cozy and on trend at the same time.
That shouldn't be a problem, since there's quite a lot to choose from, especially in the accessory department. Even a standout scarf in a chic print can do the job.
9. White Boots Are Everything
This 2023 the biggest footwear trend is white boots. If you find them in a knee high version, you will think of millions of ways to wear them. These boots are so versatile and can upgrade every single ensemble you can think of.
White might not be your favorite color for winter, but you will change your mind very soon after you see these designs all over Instagram.
Classy 60 to 70 Degree Weather Outfits for Women
10. Faux Fur Jackets for The Win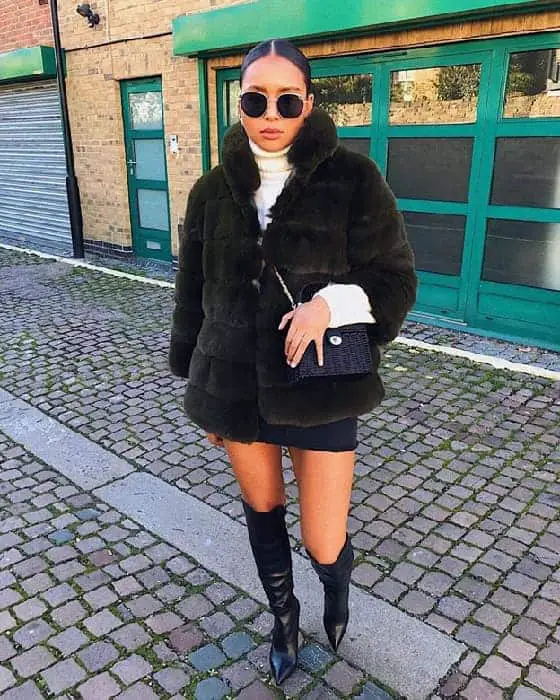 The second biggest fashion trend you want to know about is faux fur jackets. Once you put it on, you'll feel like the biggest fashionista around. Give out some sultry vibes with a mini skirt and knee high boots. If you own a turtleneck in a contrasting color feel free to put it to use.
11. Shearling Coats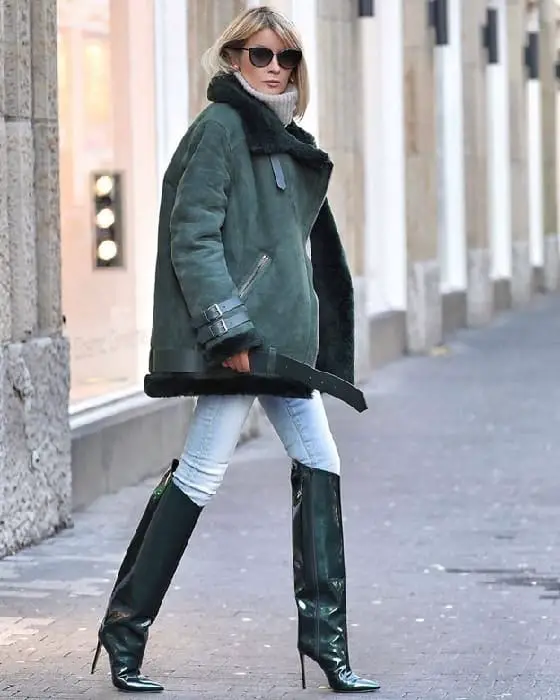 Get ready to follow another huge trend! These warm shearling coats are such a great bargain. You will flaunt them for so many years, but this season make sure to incorporate them in your outfit with black knee high boots.
12. Burgundy Vibes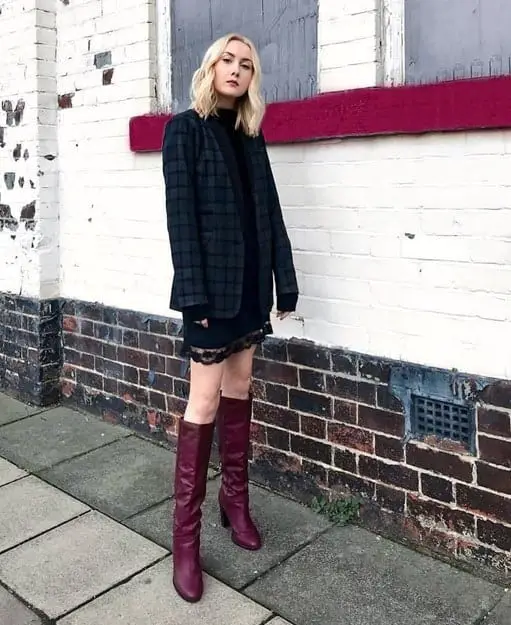 Those rich burgundy shades that you loved so much last season are here to stay. The blogger added a pretty plaid coat to the mix to make things even better. Her outfit features a little black dress, which is the synonym of timeless fashion.
13. Elegant & Causal
Yes, these two actually work together. And it's all done in a very simple way. The long sweater dress together with a super-long oversized shirt is the combo that every blogger seems to be rocking this season.
You don't want to opt for too daring boots, so a pair of knee high will make the final look even more on point. Don't forget about jewelry, those are the details that provide the elegant vibe.
14. Double Denim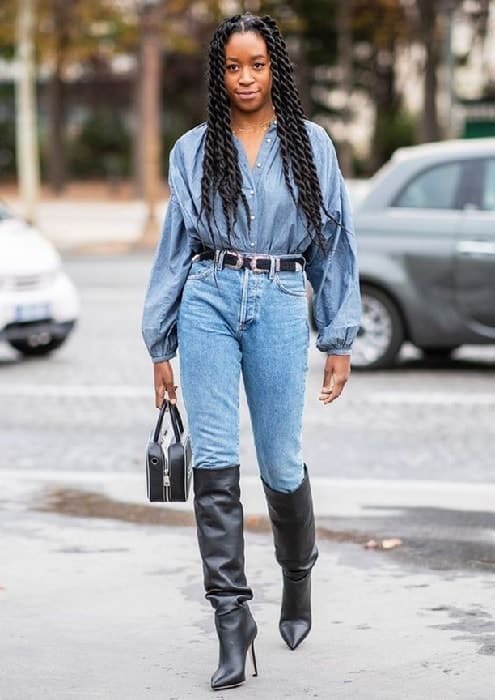 An all-denim look is definitely what you want to opt for during any time of the year. You simply can't go wrong by pairing several jean pieces. It can be light or dark denim, meaning that the options are endless. Starting with shirts, jeans, jackets, dresses, literally anything you can put your mind on.
The black knee high boots will be the perfect addition to such an outfit. When it's an everyday look, go for flat ones. Next time you're going out it can be high-heel boots.
15. Chic Camel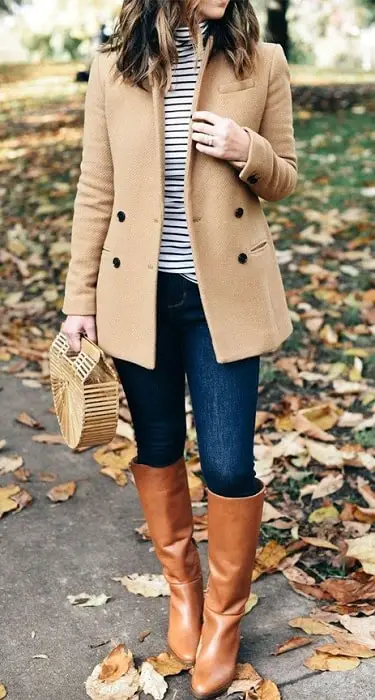 Camel is one of those colors that are always popular in fall and winter. So, you can buy a pair of camel knee high boots this season and wear them for many years from now on. They will really compliment your cute coat and jeans combo.
These shades will give you the space to play with other colors as well, which is something every fashionable lady needs.
16. Next Level Elegant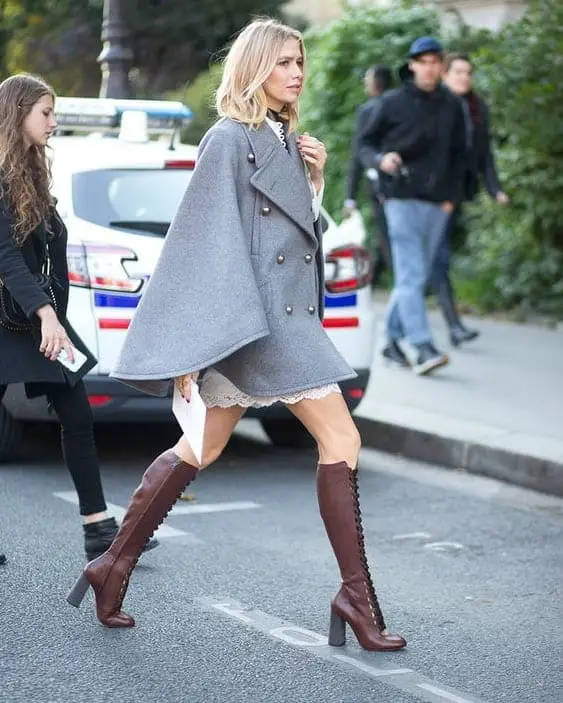 High-heeled classic boots are a great investment. Nothing comes close to an elegant styling that catches everyone's eye.
17. Plaid Skirts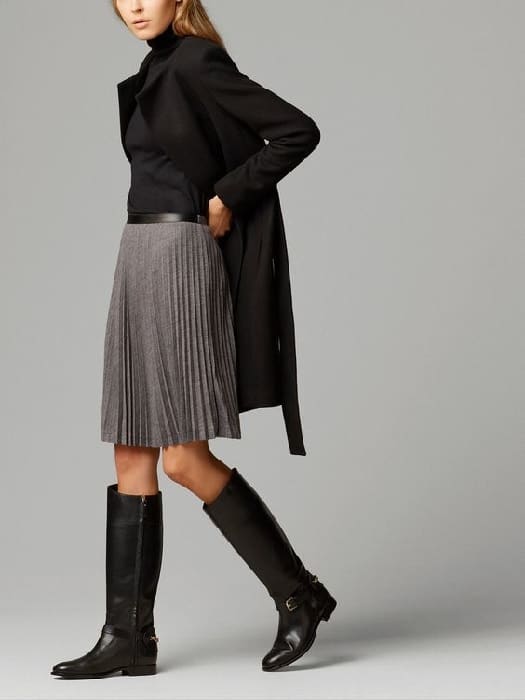 Plaid skirts are an all-time favorite for women who have an effortlessly chic style. This is a skirt design that you can flaunt for special occasions and wear at work as well. It will be even more fashionable as a part of a knee high boots outfit.
18. Sophisticated Florals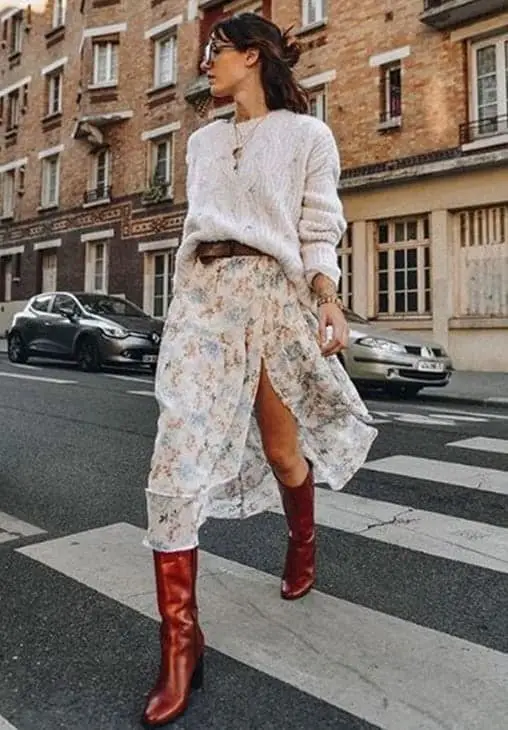 Once autumn and winter come you can still rock all the floral fabrics you love so much. There is a way to pull them off even when the sun is gone. It doesn't matter whether the ensemble is in a light or dark color, a pair of trendy knee high boots are all you need.
This gorgeous skirt is upgraded with a chunky knitted sweater, a dark brown belt, and boots. Just the sophisticated vibes you need!
Sophisticated Floral Lehenga Choli Designs
19. Bold Colors Make Everything Better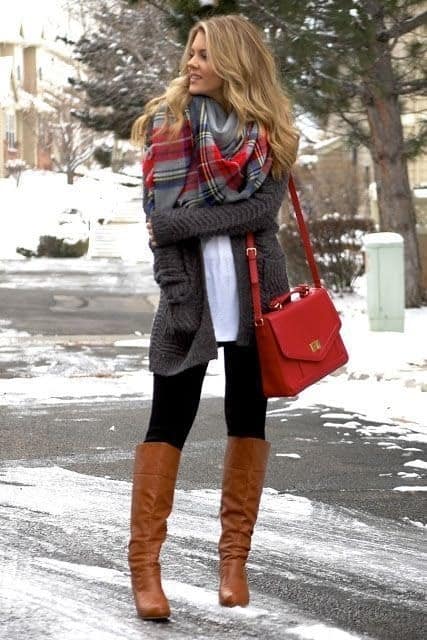 Just a hint of red can do magic for any outfit. Don't be afraid to include such vibrant shades even though it's winter. Blue, red, green, yellow, are here to help you out and make everything more festive. Sometimes those dark hues such as brown and black need some fresh vibes from these eye-catching tones.
20. Plaid with Knee High Boots Outfit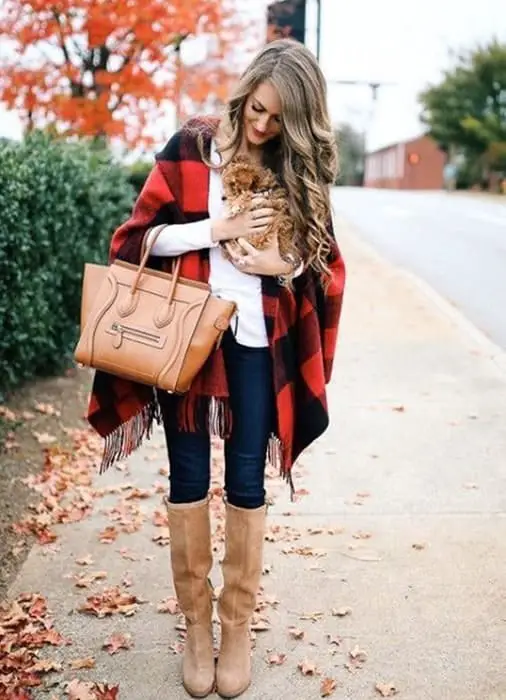 The warm plaid prints have been trending since last winter. If you already own a coat or cape in a check design, then your new boots will be ideal with it. Take the attire to college, drinks, or a dinner night with friends.
21. Cute & Playful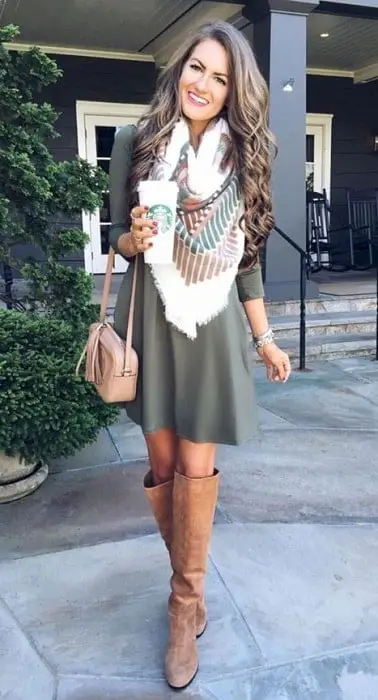 If you have a date, or a night out with the ladies, this look would be a great idea. The cute dress is perfectly upgraded with a scarf and a cross-body bag. It's playful, casual and trendy at the same time.
22. Animal Print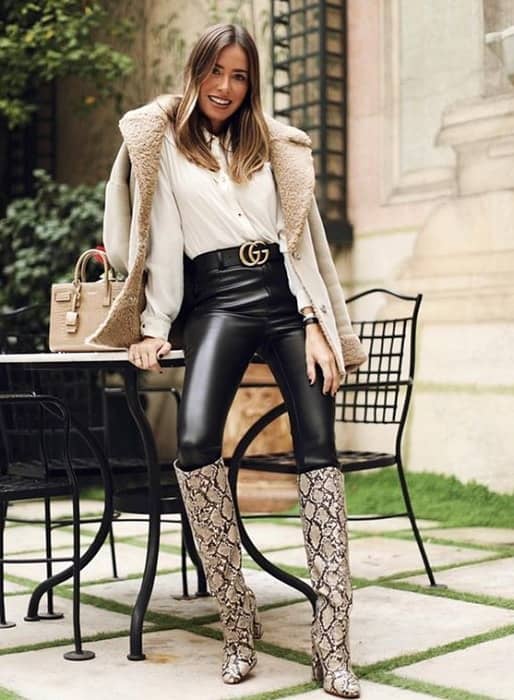 Animal prints are officially the top trending patterns of the season. Those bold knee high boots don't even need a special outfit to stand out. As you can see everything is very simple, easy-to-wear, but still looks like it's been taken straight from the runways.
23. Not So Basic Basics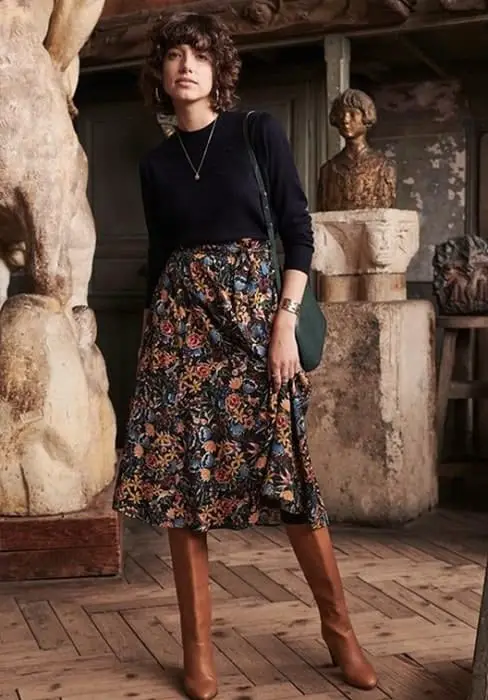 Everything is so simple in this knee high boots outfit, but still very fashionable. Find a midi skirt in a fun print, monochrome sweater, and your day-to-night attire is ready!