We know a lot of top designer brands and logos and behind the fame and success were the work of brilliant fashion designers. Each of them has their unique work, these fashion designers contributed iconic items in the fashion world. These creative designers did make clothing stylish and elegant.
Most Renowned Fashion Designers
Here are 20 most famous fashion designers whom we could not forget for their iconic apparels.
1. Calvin Klein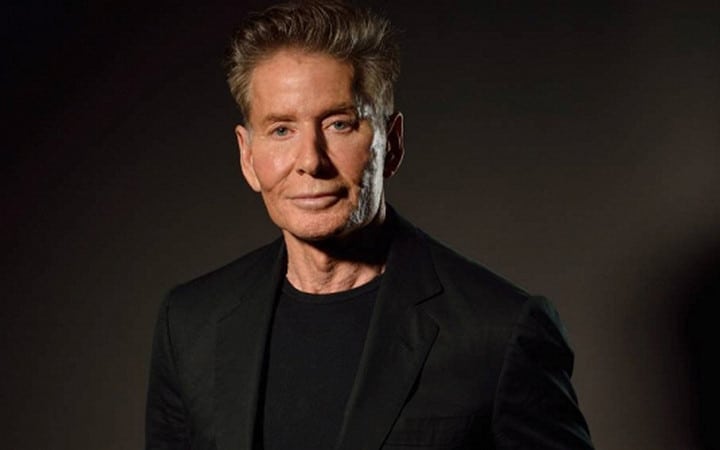 Born as Calvin Richard Klein, launched his company in 1968. Calvin Klein brand is known for its classic undergarments for both men and women with its brand name seen on them. The brand also has perfumes, watches, and pieces of jewelry. Klein has received some awards from fashion award shows.
2. Giorgio Armani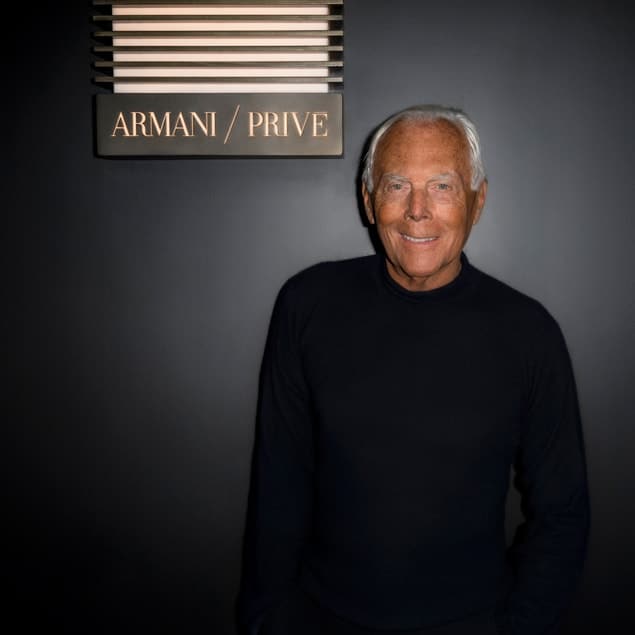 The Italian fashion designer is known for his menswear, clean and tailored lines. Armani named the company he formed after him in 1975 and was recognized as the most successful designer from Italy. He was the first designer to forbids models who have BMI under 18.
Many celebrities wear his designs in high profile award shows and have designed plenty of stage outfits for Lady Gaga for her concerts.
3. Coco Chanel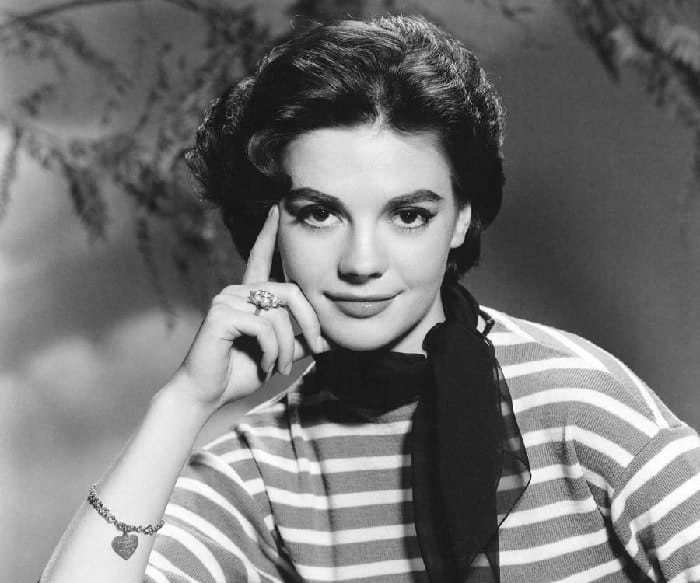 Gabrielle Bonheur Chanel, known as Coco Chanel was born in France. She was the founder of the exquisite fashion brand Chanel. She was a modernist in her time, she got women to have worn the casual chic style as the fashion norm in the 1910s and popularized the little black dress.
The creation did not only stop in couture clothing, but Chanel also reached her touch to fragrance, handbags, and jewelry. The Chanel No. 5 is her signature scent and it is still timeless and iconic.
4. Donatella Versace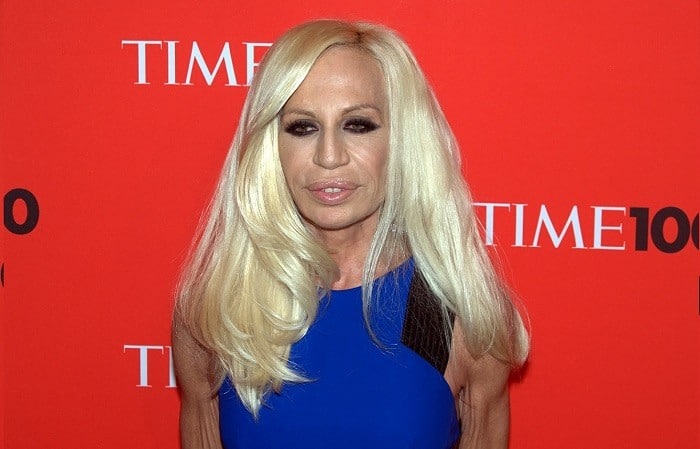 Late Gianni Versace's sister Donatella. The Italian fashion designer is also the vice president of the Versace Group and its chief designer. She followed the steps of her brother in the fashion world and proved to the world that she is one of the most brilliant designers now.
5. Ralph Lauren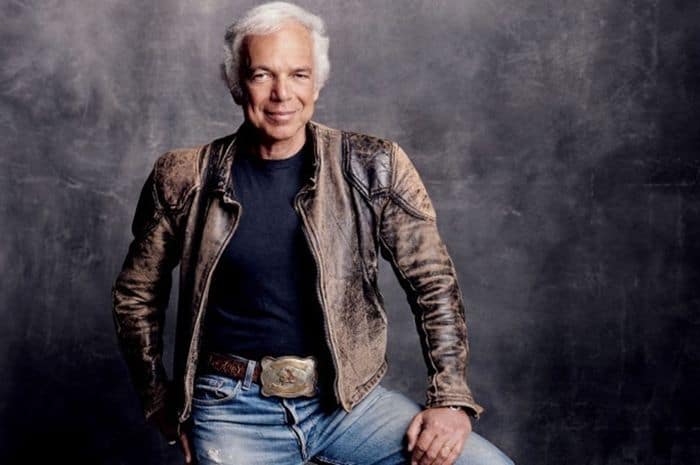 Ralph Lauren made himself a billionaire because of his creativeness in fashion. The classic  Polo logo was first seen in his line of women's suits, and after a couple of years the iconic short sleeve shirt with the Polo logo on it was launched and men worldwide have been collecting these shirts.
Lauren is not only active in the fashion world but also he loves to collect rare, classic cars. His collection is one of a kind, it has been displayed in the Boston Museum of Fine Arts.
6. Christian Dior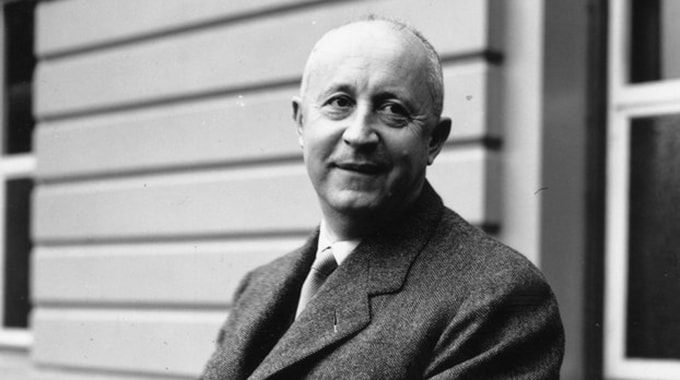 A French-born designer, Christian Dior, made his name known all over the world for his work. After the second world war, Dior he designed suits and dresses that change the way both men and women dressed. Even Christian Dior passed away, his name is still in the industry.
7. Tom Ford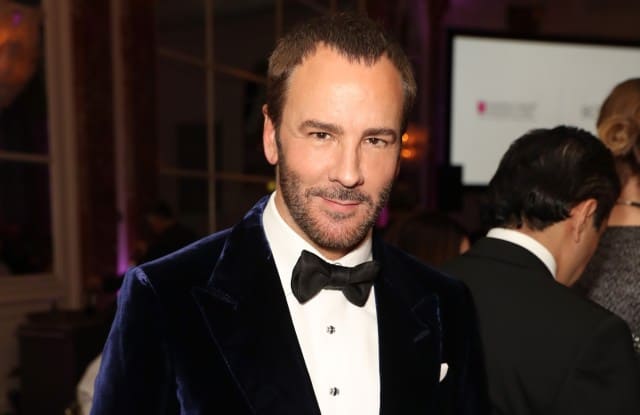 Thomas Carlyle ford is a multi-talented artist, the American fashion originator is also a film director, screenwriter, and film producer. In 2006, he launched his self-named luxury brand, Tom Ford.
His history working as Creative Director in two big names in the fashion world, Gucci and Yves Saint Laurent, pushed him to create his own label.
8. Yves Saint Laurent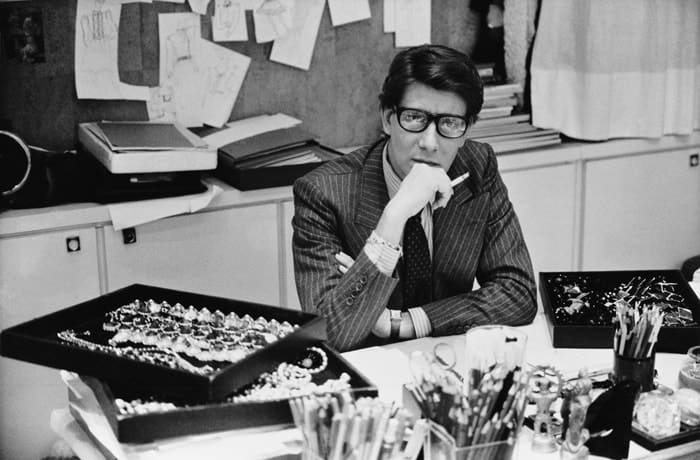 Yves Henri Donat Mathieu-Saint-Laurent founded his fashion label, Yves Saint Laurent, in 1961. The French designer is regarded as the most influential designer. His designs go with the fad through the years. He wanted women to be fashionable, as well as comfortable in his clothing.
9. Christian Louboutin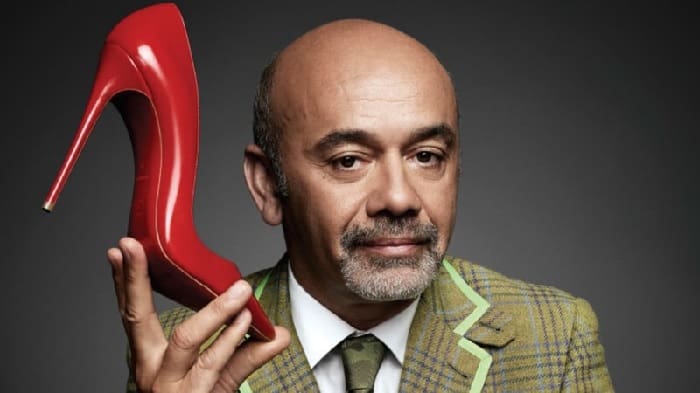 The king of high-end Stilletto footwear made with his signature shiny red soles. Christian Louboutin started sketching shoes when he was a teenager. He had formal training in drawing and decorative arts when he attended at the Académie d'Art Roederer. Chanel, Yves Saint Laurent, and Maud Frixon have women's shoes he designed.
10. Guccio Gucci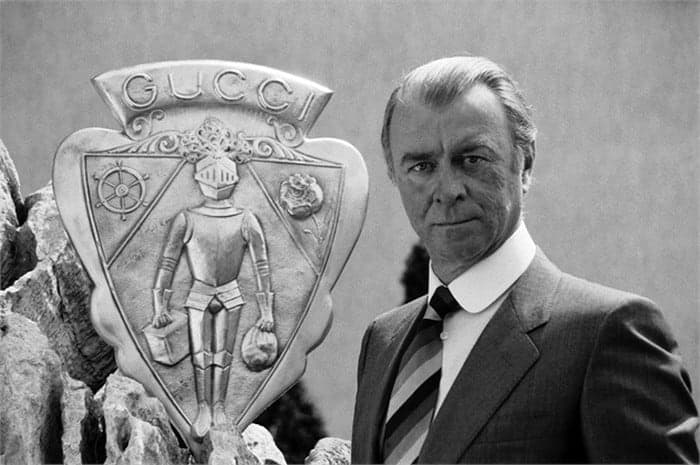 Guccio Gucci was the founder of the double G logo, Gucci. He was an Italian fashion designer and also a businessman. He got his inspiration of making quality travel bags when he worked as a lift boy at a hotel in London where he saw elite guests and luggage companies.
11. Marc Jacobs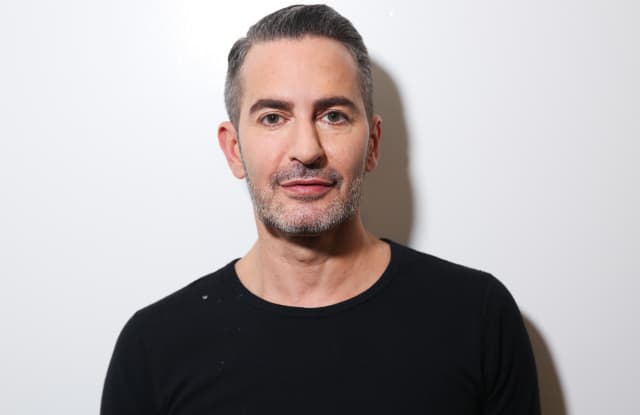 The head designer of his self-named fashion label, Marc Jacobs. The talented American fashion designer worked as the creative director of Louis Vuitton until 2014. Jacobs went to High School of Art and Design and Parson School of Design in New York where he enhances his skill in the industry.
12. Domenico Dolce and Stefano Gabbana
Both Italian vogue designers are co-founders of the luxury fashion house Dolce & Gabbana. Ater the brand was launched in 1985, the brand has been famous all over the world. Domenico Dolce and Stefano Gabbana made an industry icon with their initials as the Logo of their brand.
13. Miuccia Prada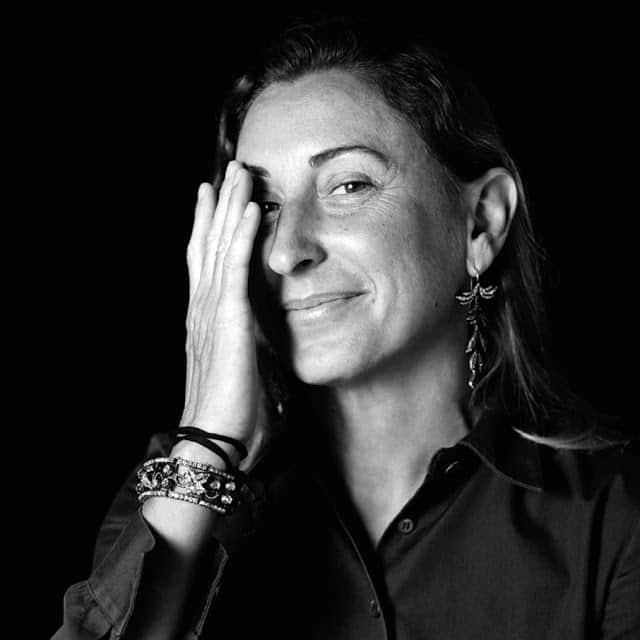 Miuccia Bianchi Prada is one of the billionaire fashion designers all over the world. The Italian fashion designer is famous because she is the head designer of Prada. She also founded the subsidiary brand of Prada called Miu Miu. In 1985, Prada had her first successful handbag design.
14. Tommy Hilfiger
Thomas Jacob "Tommy" Hilfiger founded his own lifestyle brand Tommy Hilfiger Corporation in the year 1985. He designed the menswear line with preppy style in the 80s. The company extended to women's apparel and other extravagant items.  Hilfiger is a big fan of rock and roll music, his designs are inspired by the fashion of the genre.
15. Salvatori Ferragamo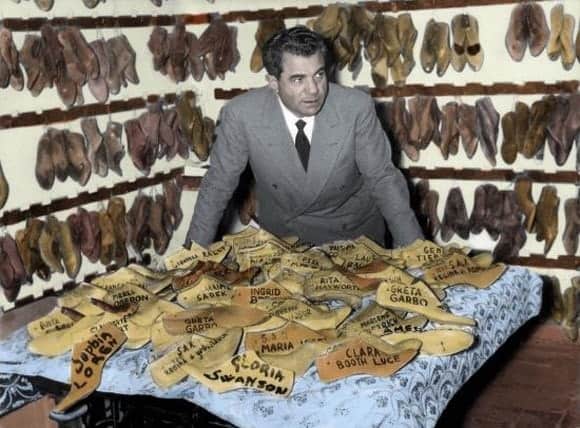 The late Salvatori Ferragamo is a famous Italian shoe designer and maker. The footwear he innovated made him famous, he invented the iconic cage heels and wedge heels. When he was nine years old, Ferragamo made his first pair of shoes and a pair of high heels and he let his sister wear it. He then realized that shoe-making is his calling.
16. Jimmy Choo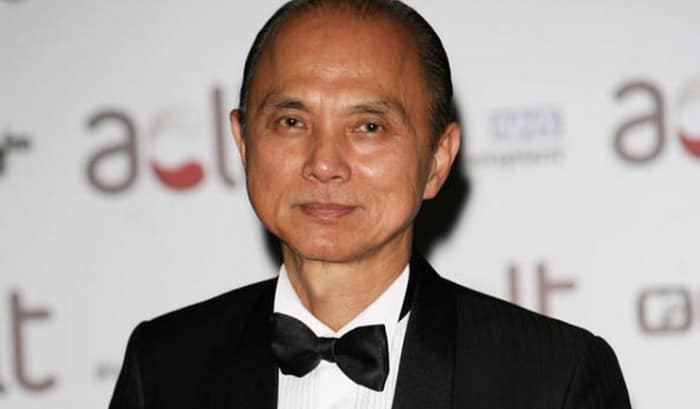 Jimmy Choo Yeang Keat born in Malaysia and is a fashion designer based in the States. He is one of the founders of Jimmy Choo Ltd, their pride is the exquisite handmade women's shoes. Born into a family of shoemakers, Choo got his natural talent from his family, His father taught him how to make handmade shoes. He made his first pair of slippers when he was eleven.
17. Mossimo Giannulli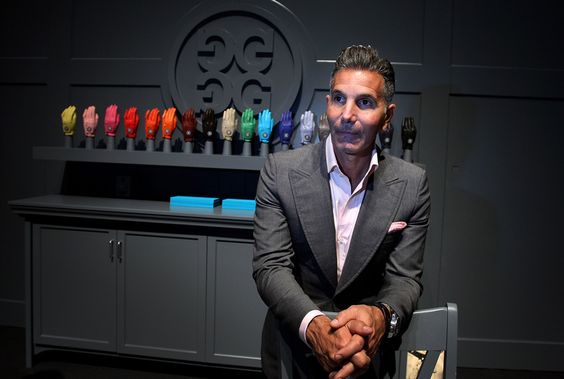 The American famous designer of fashion founded the popular clothing company Mossimo in 1986. Mossimo Giannulli made himself as the youngest man in business trading in the world's largest stock market. Giannulli sold his brand company to Iconix Brand Group.
18. Kate Spade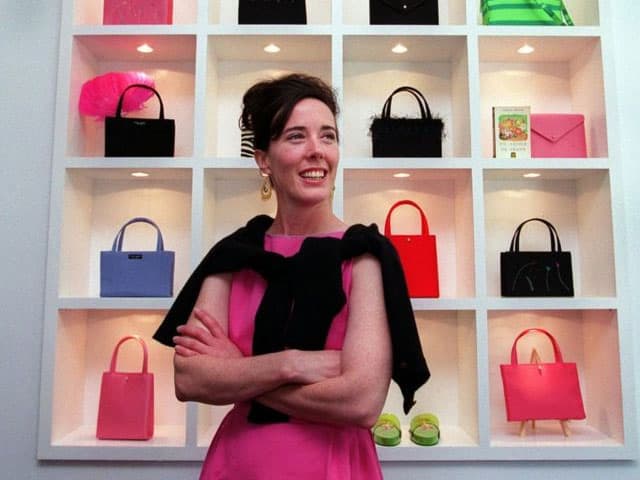 Women of all ages love the handbag design of Kate Spade. She worked at the fashion magazine Mademoiselle under the accessories department, after that she debuted her handbag grand Kate Spade New York in 1993.  Her handbags are known for sophistication and they are affordable.
19. Michael Kors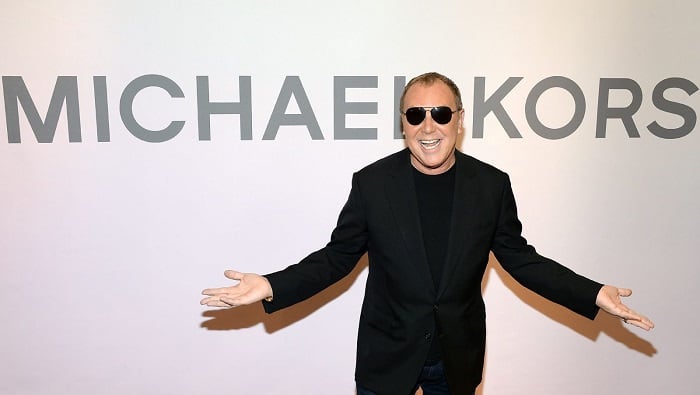 Michael David Kors' birth name is Karl Anderson Jr., he is first known as a sportswear fashion designer.  The company he founded, Michael Kors Holding Limited offers various apparels for both men and women, jewelry, watches, and fragrances. He already practiced his talent in his younger years, when he was just 5, he redesigned the wedding dress of her mother.
20. Vera Wang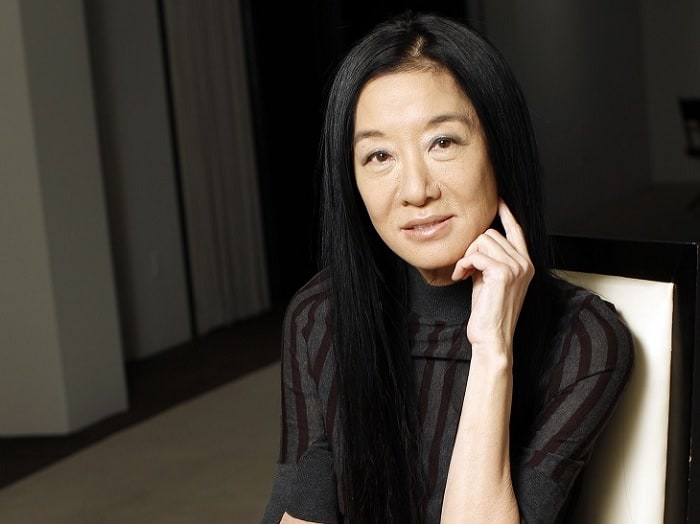 The Chinese descent fashion designer who was born and raised in the States. Right after she graduated college, Wang worked at Vogue as an editor, she was the youngest editor in the magazine company. She also worked with Ralph Lauren. Vera Wang is famous for her designs of bridal gowns, evening wear, and even costumes for figure skaters.