You must be looking for easy office hairstyles that you can make every day for a different and beautiful look. Here we have a list of the best Office hairstyles for Women that are suitable for every workplace and take no time.
Ideal Office Hairstyle Ideas
We have handpicked 20 best office hairstyles for women which is easy to maintain and can be created in no time.
1. Long side ponytail with the middle part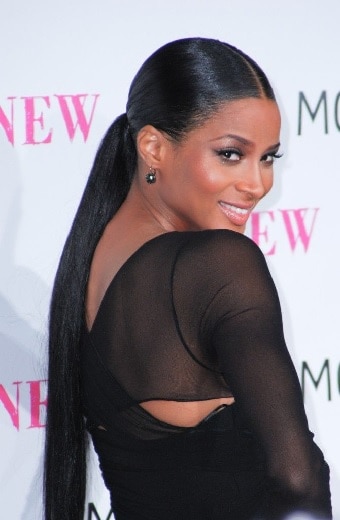 For a very professional look, no hairstyle can be more perfect than middle parting with the side ponytail. This office hairstyle is perfect for an office going women. It can give you more neat and tidy look if you have perfectly straight hair. This even makes it easier for you to manage your hair without paying much attention to them while working hours.
2. Elegantly sleek
This one is perfect for short or medium length hair. Do a neat side parting and sleek your hair backwards. Don't forget to set it with the help of a hairspray. It is not only simple to create, but it also looks classy. It goes best with formals.
3. Ponytail Braids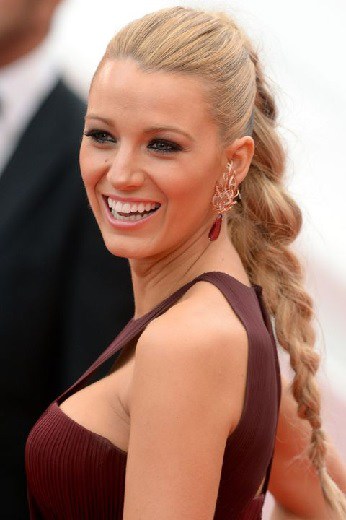 Ponytail Braids are not necessarily to be worn with formals. This is ideal for every outfit, but it works the best for office women. If you find ponytail too mainstream, go for braided ponytail hairstyles. This creative hairstyle can help you get noticed in the crowd.
4. Fringed ponytail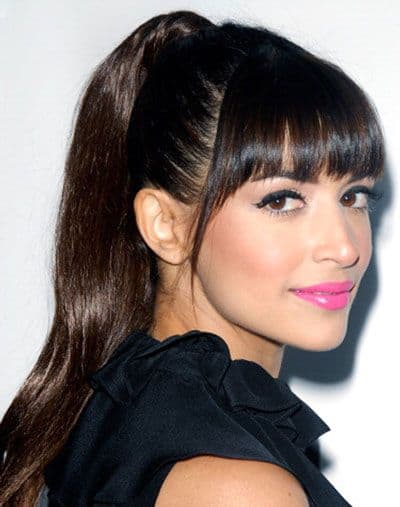 Trimmed fringes are edgy and chic. Fringed hair with a puffy head and a high ponytail is all you need to get an elegant and classy look for your office hours. It looks very neat, if done right. Moreover, you can make this hairstyle in just a few minutes. Now forget that stress of managing your hair every time and losing concentration from your work.
5. Knotted half updo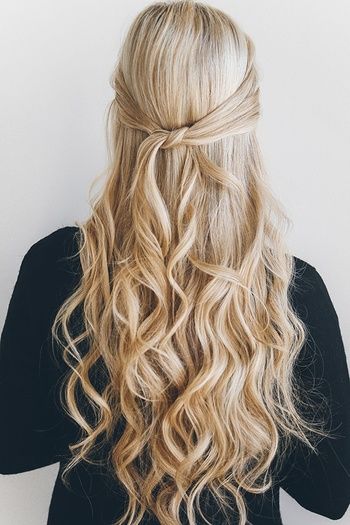 Women with casual style jobs can adopt this casual office hairstyle. You can often find designers, editors and journalists wearing this hairstyle to work. Just take half your hair and tie it into a ponytail. Make any desirable design out of that half hair.
6. Silky messy side braid
Braids not only look elegant but also make you look sweet and beautiful. This is one of the easiest way to make up your hair in no time. Be it an interview or a meeting, this neutral look is just perfect for every situation. Look professional without paying much attention to the hairstyle, as you already know you are looking beautiful.
7. Chestnut bun updo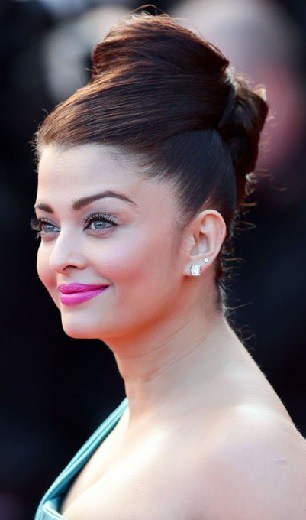 What if a wedding hairdo is formal enough to be worn in office? Chestnut bun is something exactly the same. It is very simple to be created and asks for just a few minutes from your busy schedule. Do the hairstyle and make sure to secure it with as many Bobby pins you need. Use hairspray and let it set and yayy, you're on your way.
8. Side braid and bun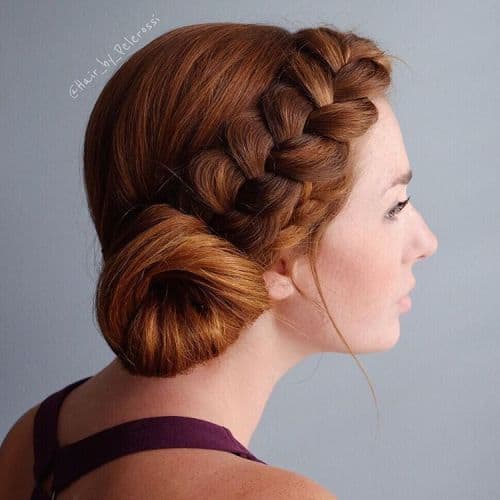 With a luscious and asymmetric look, a side bun is perfect for the formal environment that you work in. Women with long, as well as medium length hair, can make this hairstyle on both formal and informal occasions. It looks beautiful and makes your hair manageable.
9. Curled high ponytail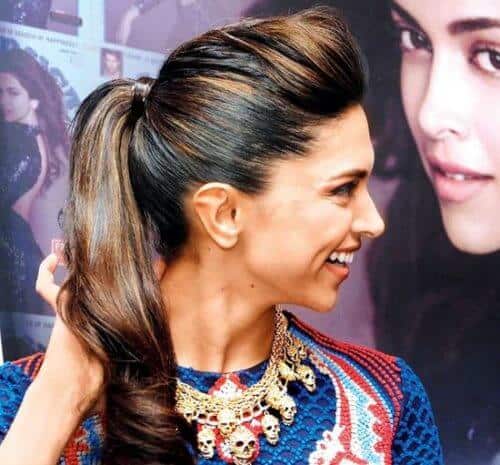 Curly hair can be quite difficult to manage in office while working. But a ponytail can help you in this situation. Tie up a high ponytail with a puff and then curl your hair. Use large curling iron if possible. This will allow you to have loose waves and ultimately, a chic look.
10. Classic Bob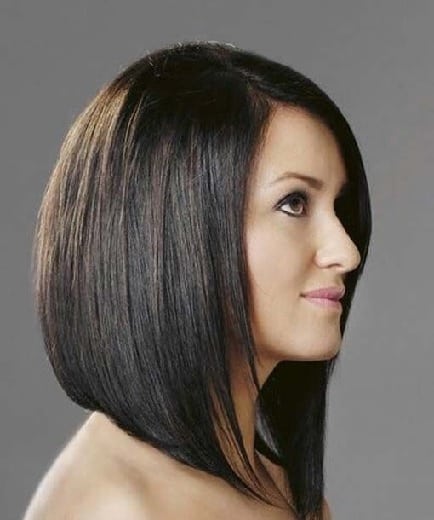 Women have been trying bob hairstyles since ages and it seems that it's never gonna go out of style. This might be because this hairstyle suits women of every age and women in every environment. This is a classy, versatile and convenient hairdo that takes literally no time for making.
11. Messy Side Dutch Braid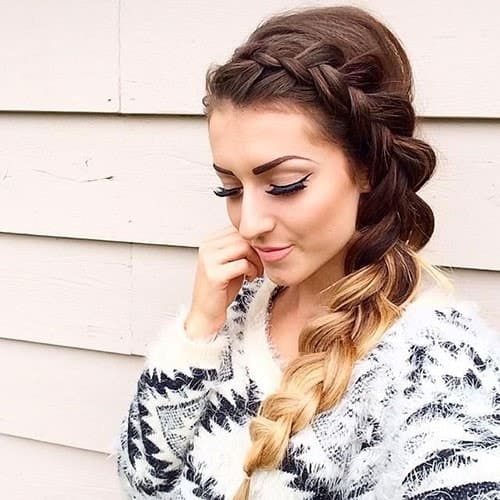 The specialty of this side Dutch Braid is that at a time it gives two different side views from the same hairstyle. If someone is very peculiar about their right and left view being perfectly planned out, they can go for it. Undoubtedly, it is one of the best hairstyles for office going women.
12. Messy Top Knot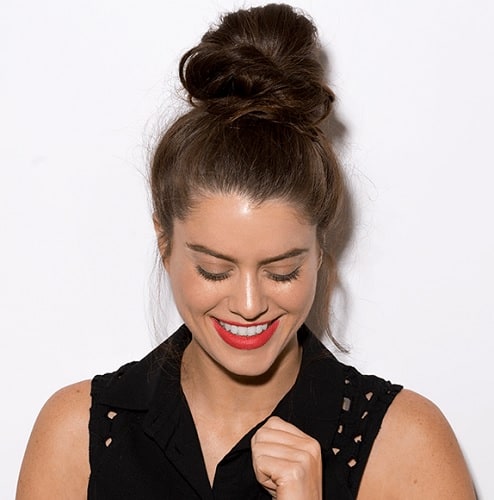 When you want to get a chic look without putting in a lot of efforts and time, the messy bun is the best option you can ever think of. You can do this simple updo hairstyle easily by yourself in a few minutes. This versatile hairstyle is casual but classy.
13. Sleek vixen ponytail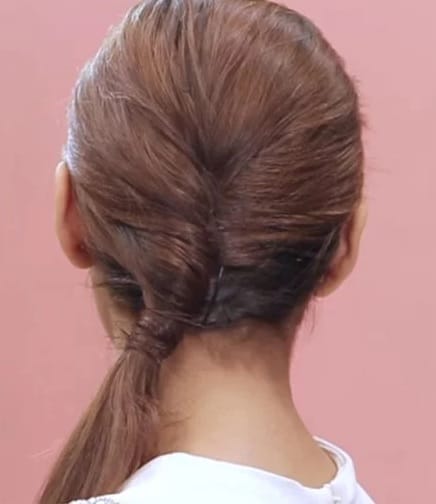 To maintain a clean look of your hair in the morning, sleek vixen ponytail is what you need to prepare for. Its super tidy and neat look makes the long hair look extremely professional. If you're making it for the first time, it might take some time. But practice makes a man perfect and gradually, you can be real quick at it.
14. Double Rope Braid Bun
Make your casual bun a little more interesting by adding some extra texture and volume to it. It is basically all about creating two braid ropes and then creating a bun out of it. This is a simple and chic hairstyle for office and way better than those boring up-dos.
15. French Roll
This is a classic office hairstyle whose perfect creation needs your little time but the result is worth it. It is perfect for a very formal environment where you're working or presenting. With repeated trials, you'll yourself learn how to be quick at making it. Try this out and gain appreciations from all your colleagues.
16. Puffy top and semi high bun
Puffy top is always in fashion and so is the bun updo. Don't think before trying this comfortable hairstyle in your workplace. It sorts out all your times be it lazy mornings, sunny afternoons, or active evenings. Pull your hair back and bless yourself with this versatile hairstyle.
17. Messy Curly ponytail with side bangs and puff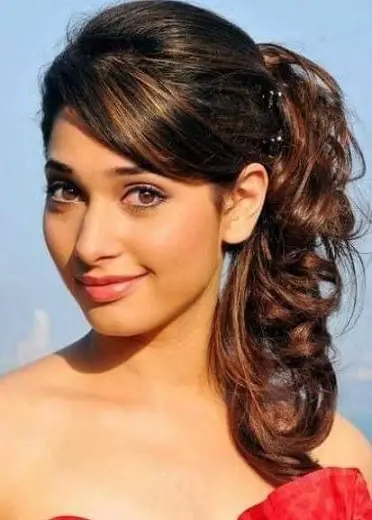 Messy hair always gives you that active look. So to keep yourself out of that stress of managing hair every minute, it is better to go for messy hairstyles. You surely get that chic look from this hairstyle and with no doubts, it is completely acceptable at your workplace.
18. Formal French Braid
When you need to look impressive while maintaining the formal look, the french braid can help you out. This hairstyle is in trend for years and women love it even now. This looks very beautiful if you know how to create them perfectly. Try making it very frequently and soon you'll be a pro to it. Then you won't have to wake up early to have enough time to create french braids.
19. Messy waves
If you have medium sized hair, one of the best ways to look good is to let your hair play with the breeze. Long length hair cannot be managed in office, but the short or medium length is actually enjoyed when open. Straight hair looks good but messy waves create a completely different sensation. It can make everybody stop and stare for a minute. If you can handle that much of everybody's attention, go for it.
20. Smooth and straight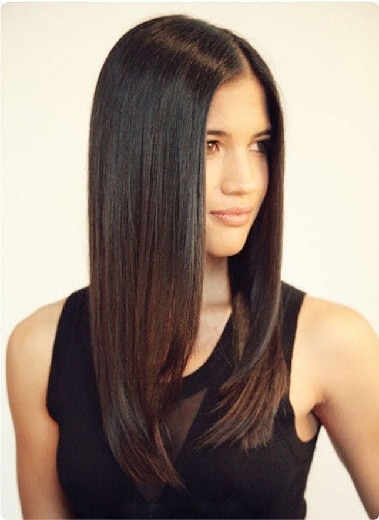 No explanation is needed for the sexy chic look smooth and straight hair offers. Who says you can take that look to your workplace? You definitely can. Carry yourself well with this hairstyle and a lot of confidence and yes, you'll feel like being on the top of the world.
Watch The Following Tutorial of DIY Quick and Easy Hairstyles for Office
We hope we've helped you enough with these office hairstyles for women that you can make to your office. Do let us know which one you liked the most.