There's a common misconception surrounding makeup for older women and that's what you should be afraid of it. It's true that our skin and our range of choice changes as we get older, but that doesn't mean we should stop wearing makeup. It means that we have to learn what works best for us!
Makeup Tips for Older Women
Here are some makeup tips for older women that will help to give a flawless look.
Prepare Your Skin
When it comes to makeup for older women, prepping your face is everything! If you want your makeup to look good and stay on for as long as you need, you must use a moisturizer and a primer every time. Also, if you're going to be out and about during the day, consider wearing sunscreen! We're never too old to protect our skin.
Choose a Lightweight Foundation
Another important makeup tip for older women is to choose the right foundation for your skin. A lightweight foundation is the best option because it will make you look a lot more natural. Also, make a habit of using a damp brush or Beauty Blender to apply.
Don't Forget Concealer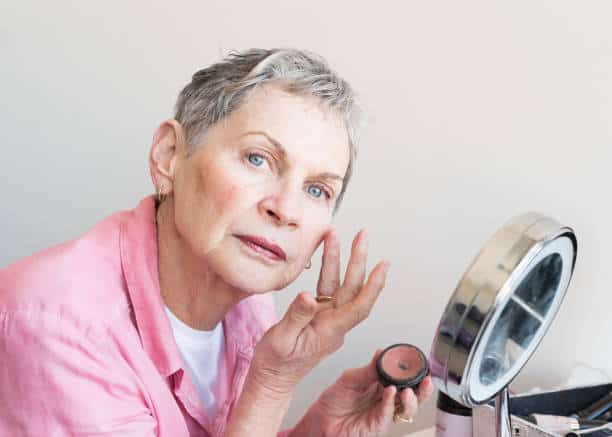 It's not uncommon for older women to have dark circles, spots or redness in some areas. That's why it's so important for older women to use concealer. Make sure your concealer matches your foundation exactly! When it comes to makeup for older women, it's important to mind the fine lines around the mouth. That's where concealer comes in! Apply a small amount around your mouth to keep the lipstick from transferring into the lines.
Wear Blush
One of the most important makeup tips for older women is that the older you get, the more subtle your blush should be. Also, learn to apply your blush according to the shape of your face. Blend it upwards along your cheekbones for a lifting effect!
Go for Light Lip Colors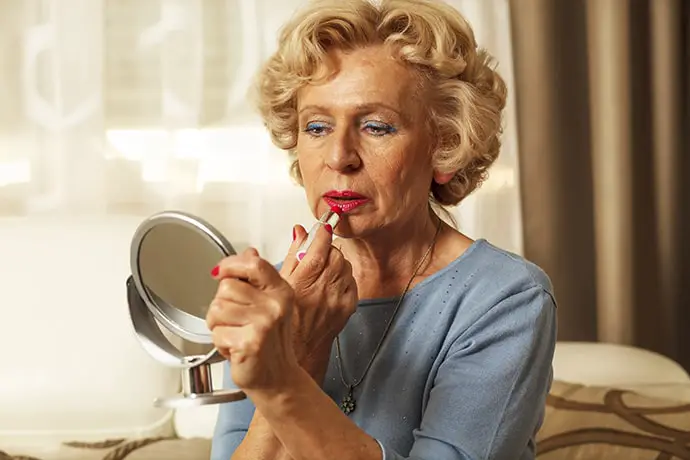 In the realm of makeup for older women, it's not a sin to go for a bold lip every once in a while. But more often than not you'll do better if you go for a lighter shade.
Say Goodbye to Sparkly Eyeshadows
Eyeshadow plays a crucial role in makeup for older women, which is why you'll want to avoid going too hard on the darker shadows and the metallic, shimmery and glitter eyeshadows as well.
Always Go for Black Mascara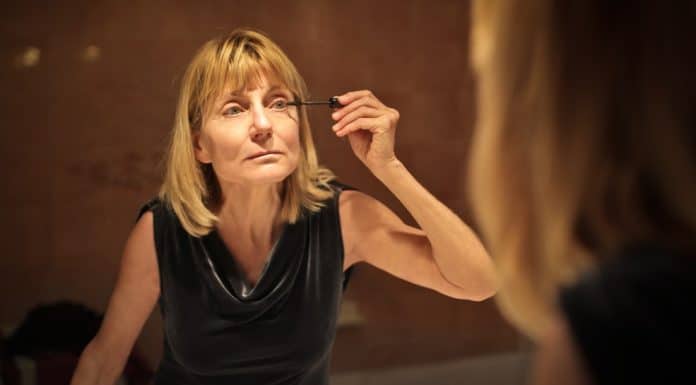 Black mascara makes your eyelashes thicker and darker, which in turn will open up your eyes and make them look brighter. Make sure you choose a mascara that's suited for your needs whether that's curling, lengthening or adding volume.
Pay Attention to Your Eyebrows
Another useful makeup tip for older women is to pay attention to your eyebrows. As you age, they will become thin and probably lose their shape. That's why grooming them is important and learning how to draw them in a natural way is essential.
Don't Forget to Curl Your Eyelashes
It's essential to make up for older women that you curl your eyelashes every time you want to look your best. Longer lashes will make you look livelier and younger, so keep that in mind.
Amazing Makeup Looks for Older Women
That's why today we bring you 35 different makeup looks for older women to get you inspired. But first, let's take a look at some tips you should keep in mind!
1. Winged Eyes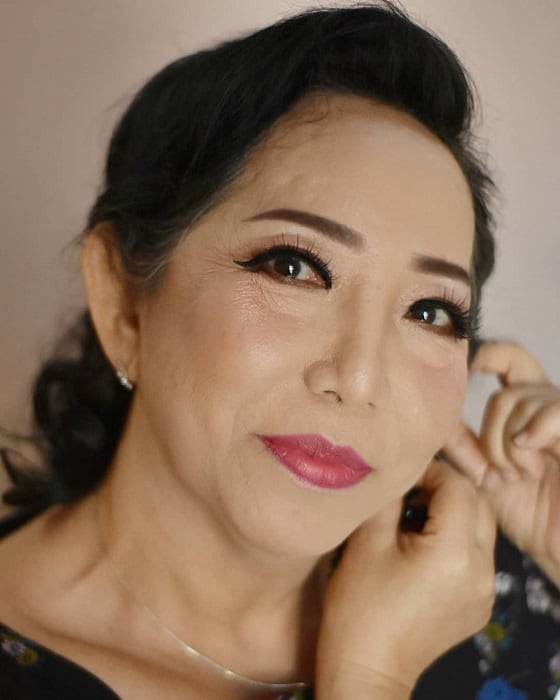 This simple cat eye is yet another way to bring the focus to your eyes without too much effort and you can use a bright lip to bring everything together because the cat eye is not as bold and harsh as the smokey eye. This means you'll have some room to play with the rest of your makeup however you see fit.
2. Glamorous Eyes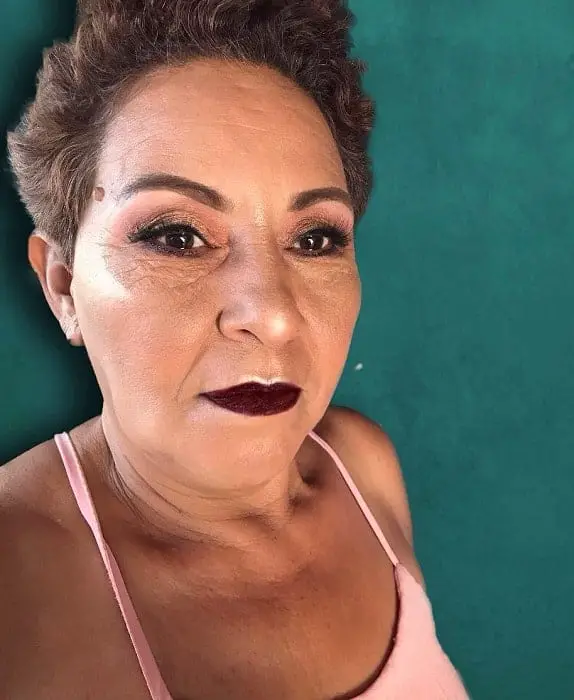 Last but not least, this cream makeup look for older women with a bold lip is a great combination that can work for any occasion!
3. Warm Eye Makeup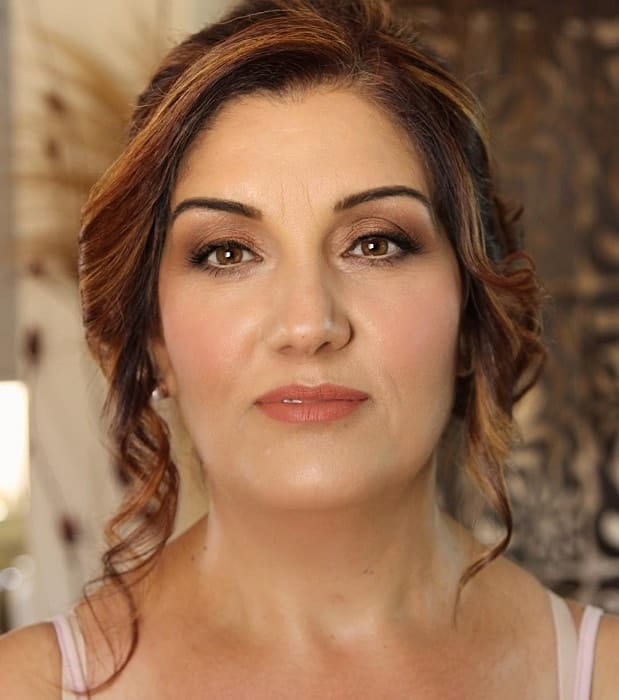 This warm, soft gold eye makeup for brown eyes will make your eyes pop without too much effort! If you keep the rest of your makeup light, you'll notice that all the focus is on your eyes, making them look bigger and rounder. A sober makeup ideas for old women.
4. Dark and Bold Eyes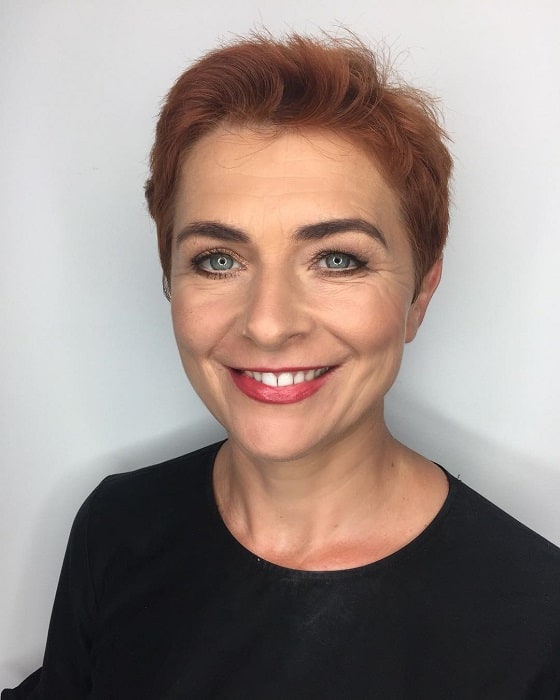 As mentioned above, dark makeup is still a possibility for older females. Just make sure you add brightness to strategic places like the center of the lid and the brow bone. Remember blush is also important and you can finish this look with a soft, shiny lip.
5. Soft Smokey Eye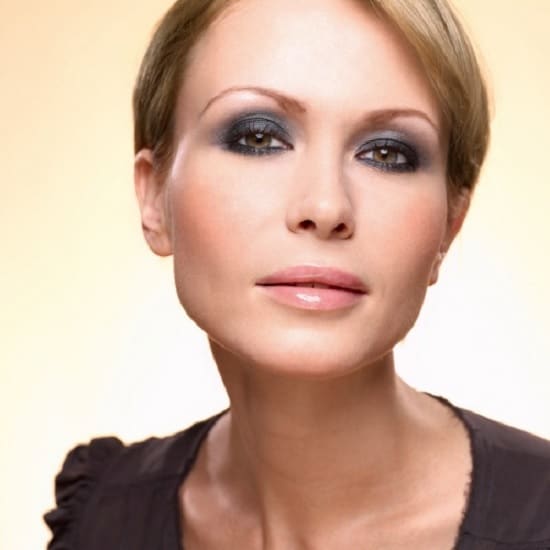 This smokey eye makeup for older women is bold enough to bring out your eyes without becoming overwhelming or adding years to your eyes. Plus, it can help you make your eyes look bigger, which is something that's always good news for anyone!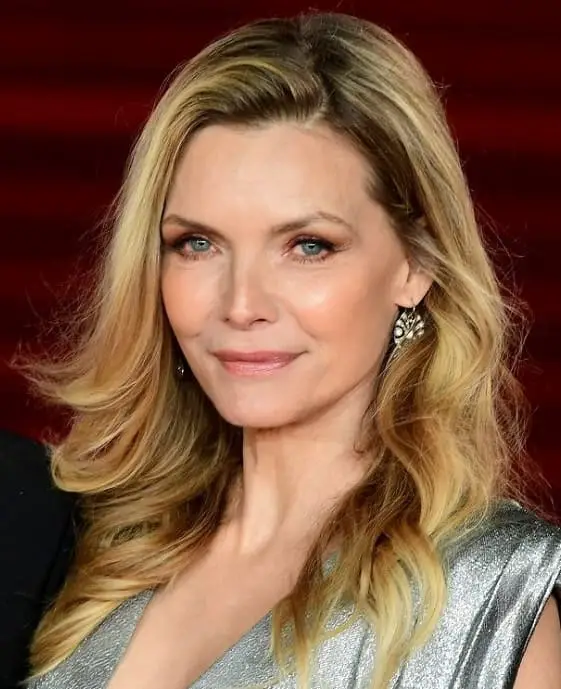 If you're attracted to the Greek goddess kind of look but it seems like too much for you, this toned down golden and nude version will do the trick! As you can see, this kind of look brings brightness to the entire face and it also makes you look refreshed and revitalized.
7. Subtle & Neutral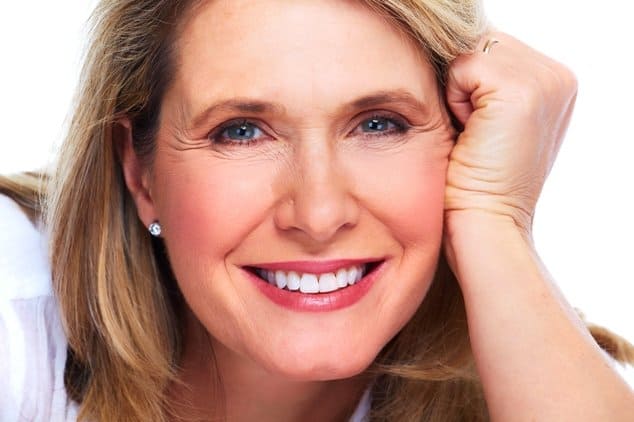 This neutral and soft look is the right choice of makeup for old women if you want to look elegant without putting too much makeup on. The eyeliner is quite bold and the mascara is definitely the main focus.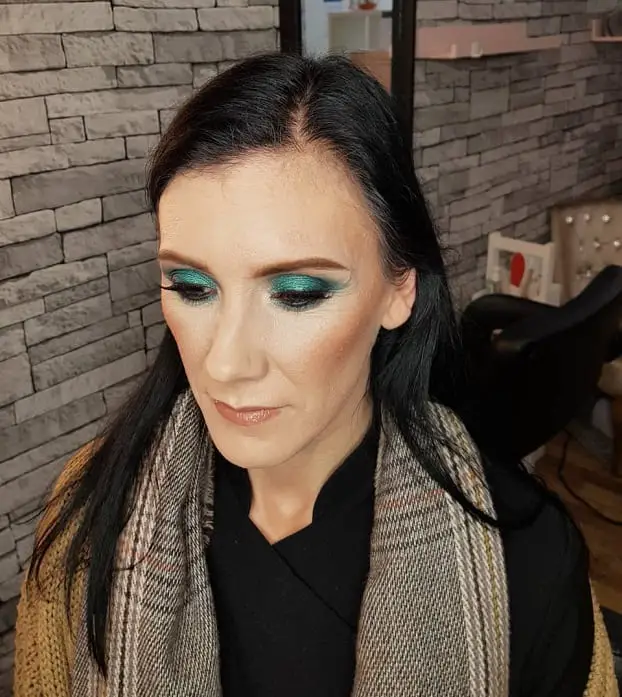 Colorful eye makeup is yet another possibility for older women, you just have to be careful about blending your shades really well and not overdoing it. Choose complementary colors and wear them with grace. If you're going for a lot of color on your eyes, keep the rest of the makeup simple so they can really be the focus.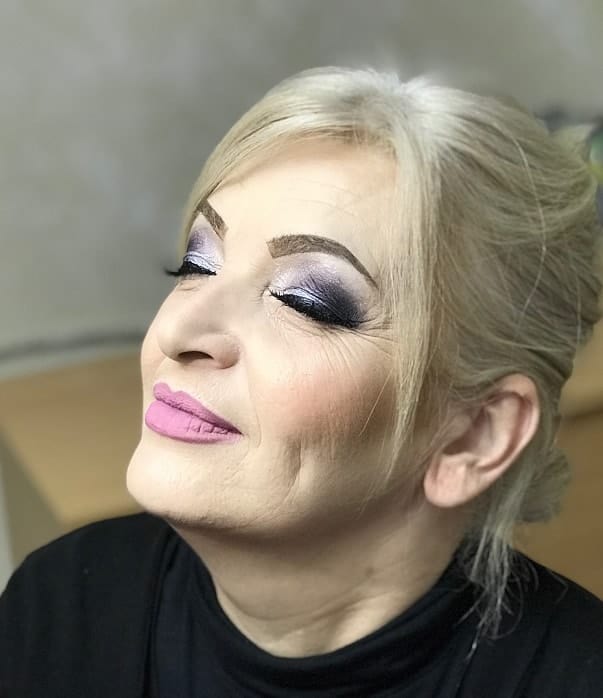 The black smokey eye is still something you can pull off at your old age, but you need to make sure everything's well blended and that everything's still kept subtle and elegant. The trick is to keep the rest of your makeup neutral, so the makeup doesn't look too heavy. An effective makeup tips for older women.
10. Bold Eyeliner Look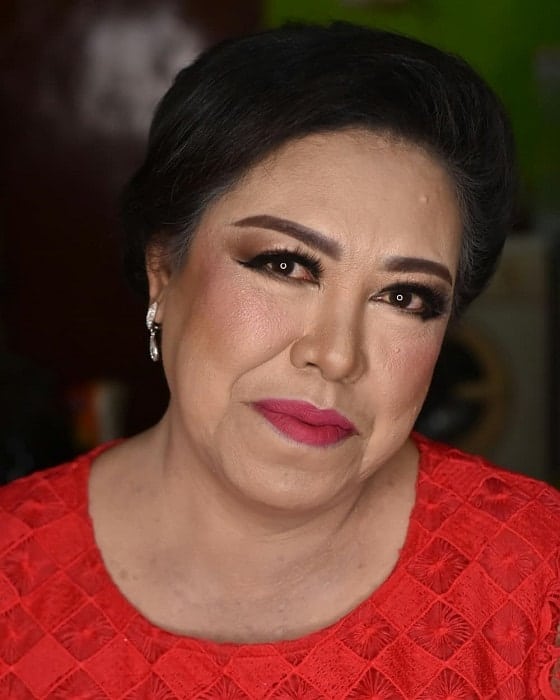 Gold eye makeup for older females looks great across the board. As you can see here, it's possible to wear a bold eyeliner, but it looks better on older women with big eyes.
11. Brown Eye Makeup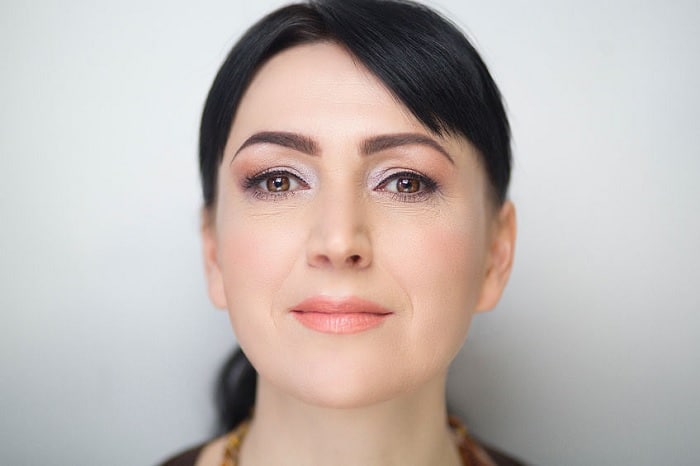 This older women's makeup is very subtle but it's also very elegant. By keeping the dark brown on the corner, you open up your eyes and bring the focus right towards them. Finish the look with some blush and a nude lip!
12. Golden and Shimmery Eyes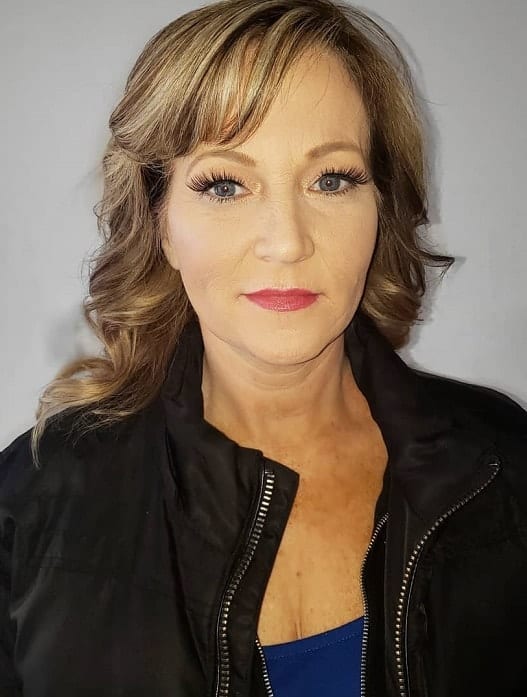 This golden makeup for old women can look great on any occasion and, as you can see, the eyeliner brings everything together. The lashes are super important because the open up your eye and allow it to pop a lot more! Here this look is paired with a simple lip gloss, but you can definitely try something a bit bolder if you want.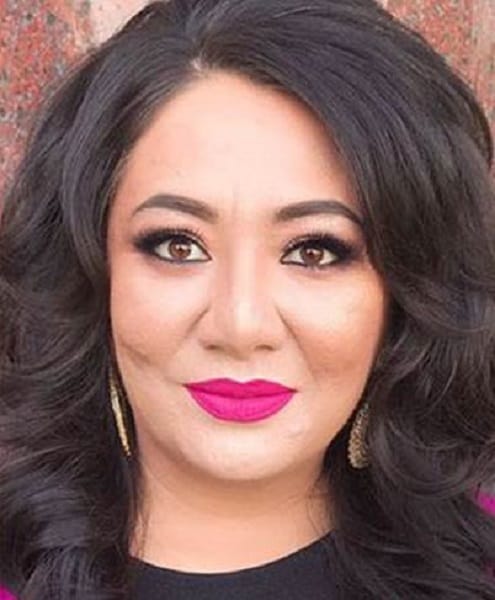 A simple smokey eye with a nicely done eyeliner and a bright lip is all you need to look incredible! Here we can see that it's possible to balance a bold eye makeup with a bright lip. You just have to make sure you coordinate colors with your clothing!
14. Subtle Eye Makeup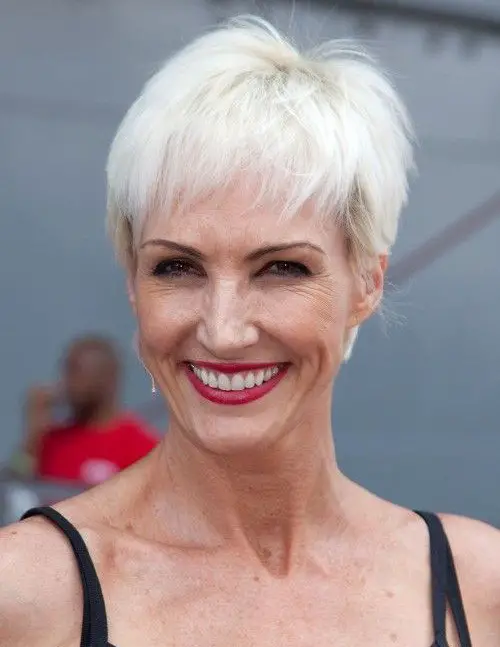 The eye is truly a classic and it provides everything you need to look amazing. Keep the rest of your make up nude and simple so that you don't take away from the illusion of the cat eye.
15. Dark and Soft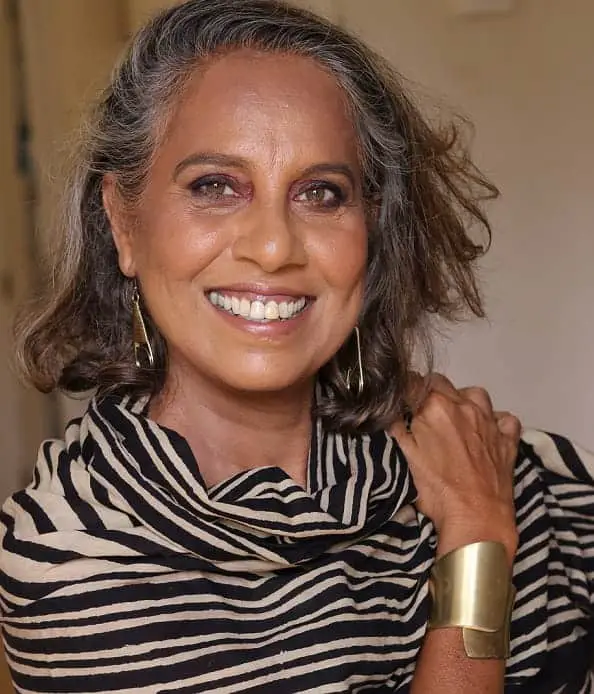 This dark metal color can look amazing on older women and it makes for a lovely evening look you can try anytime you want! Pair this with a soft pink lip or a nude, and the look will be complete without too much effort.
16. Glitter Eye Makeup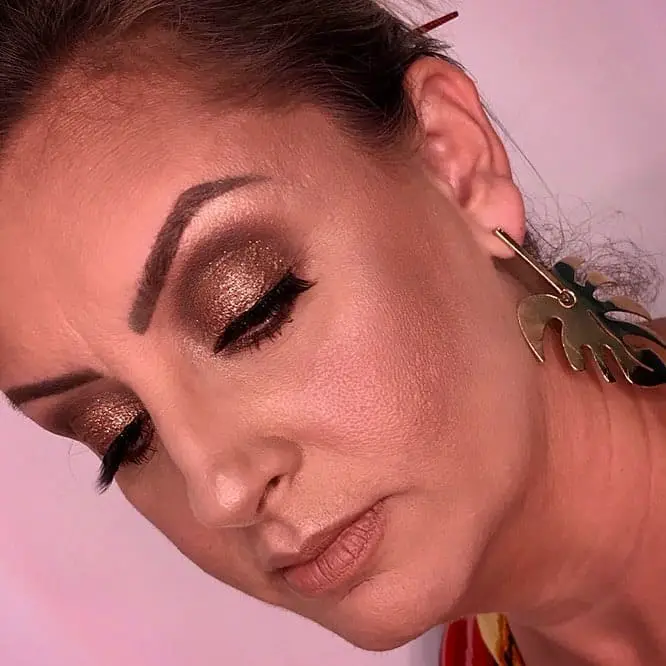 Sometimes the occasion asks for a little glitter and this is a good example of how it can be done on older women. If you want to make a statement, you can make sure your lip is also bright, but not too overpowering. Balance is important to get this bronze makeup for older women!
17. Simple and Elegant Look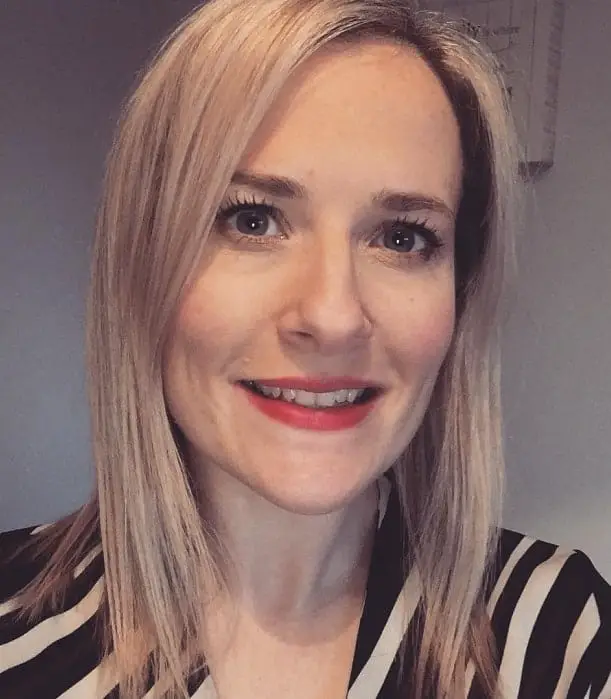 The trick to simple eye makeup for older women is a neutral base and lots of mascara to open up the eyes! A little bit of eyeliner goes a long way as well, so make sure not to overdo it.
18. Brown Eye Makeup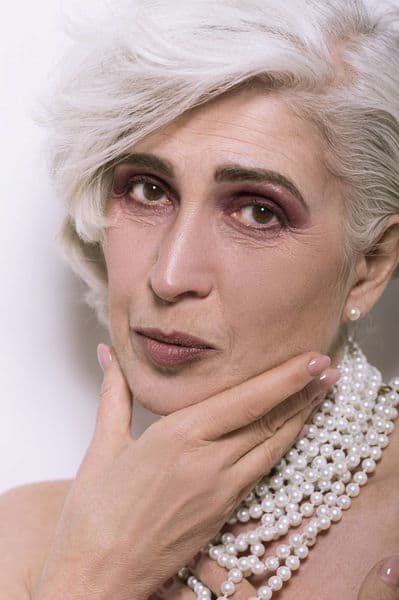 This brown look is subtle yet gorgeous and very elegant older women makeup idea. It can compliment any outfit and it will look good for any occasion.
19. Purple Eyeshadow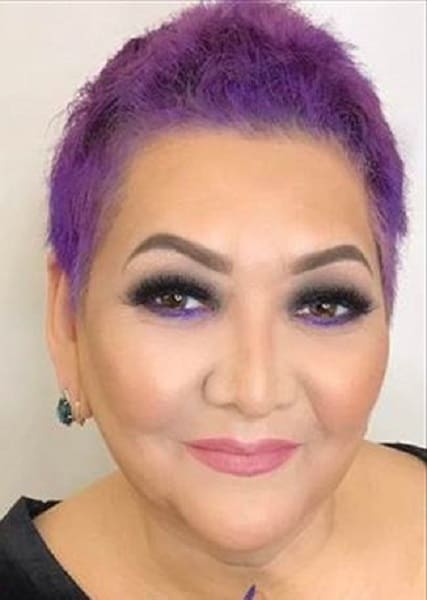 This smokey purple eyeshadow on brown eye look is super elegant and it's made to be unique makeup look on older women.
20. Gray Eyes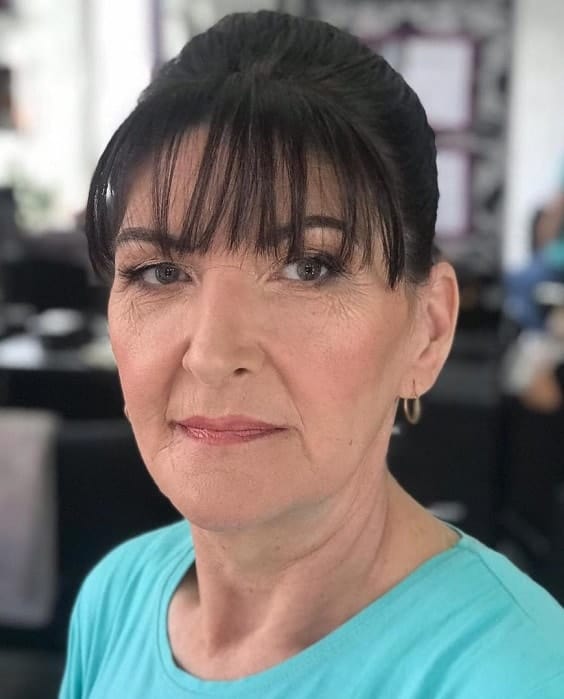 This is another great example of gray makeup for older women. It looks elegant, sensual, and it can definitely compliment any evening wear.
21. Eye Makeup with Bold Eyeliner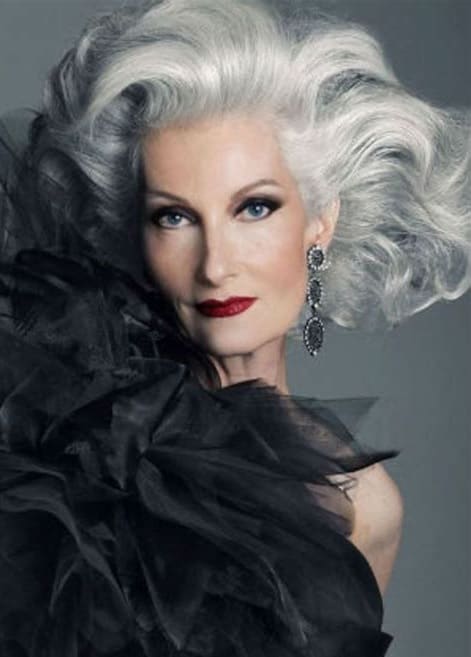 This cream eye makeup with a bold black or blue eyeliner is definitely something to try, especially if you have an evening event coming up. Best makeup for older women to flaunt.
22. Vibrant Colors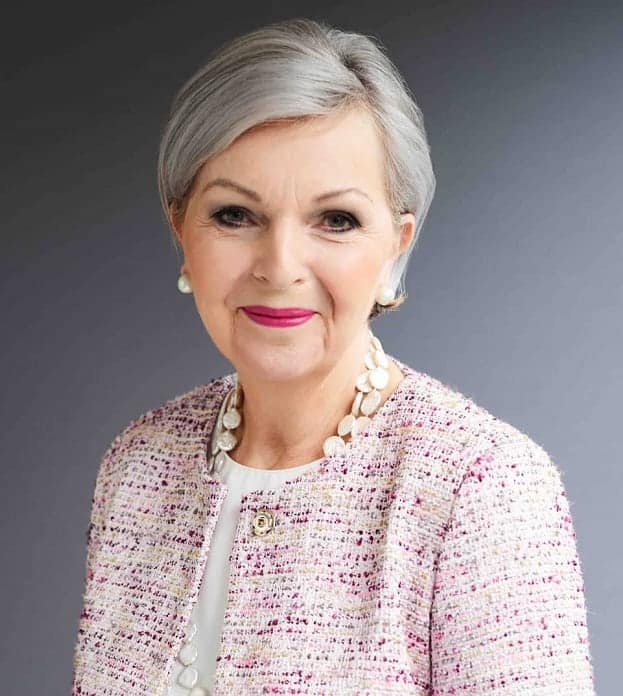 This easy and subtle older women makeup is a great option if you're the kind of person who's never worn much makeup. The great thing about this is that you won't need much to look good! Pair it with a bright bold lip and you'll be good to go.
23. Light Brown Eye Makeup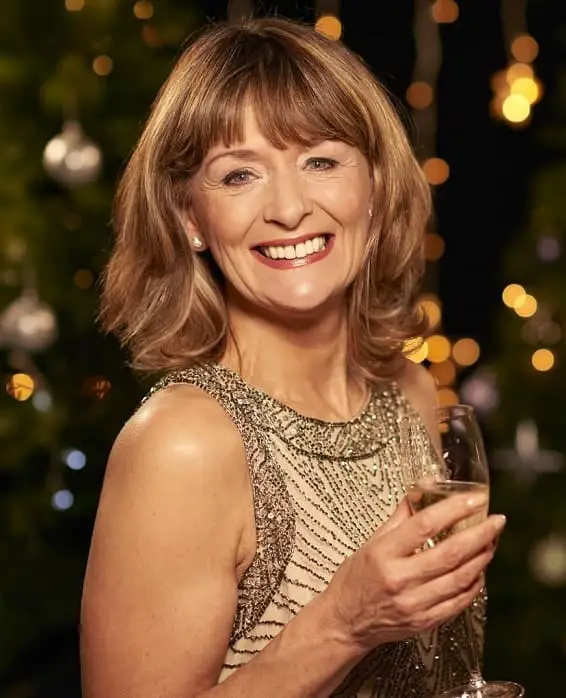 This light brown look is super versatile and it can go with any outfit you decide to put on. Plus, it's appropriate for any kind of occasion for older women!
24.  Nude Makeup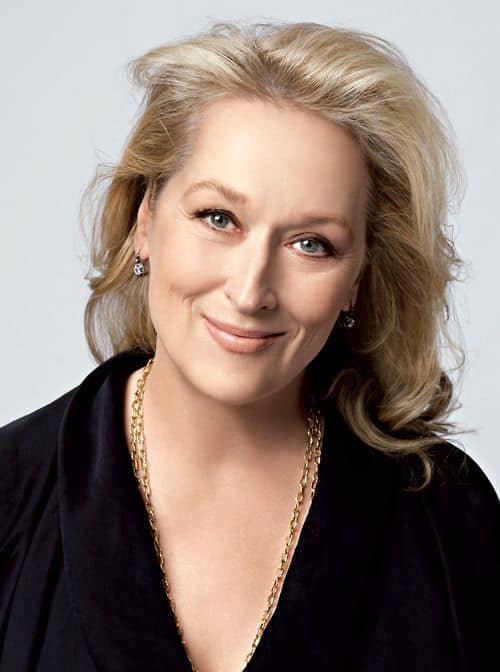 This "no makeup" makeup look is perfect for old women for everyday wear and it's amazing because you can pair it with any lipstick you feel like wearing.
25. Beige Eye Makeup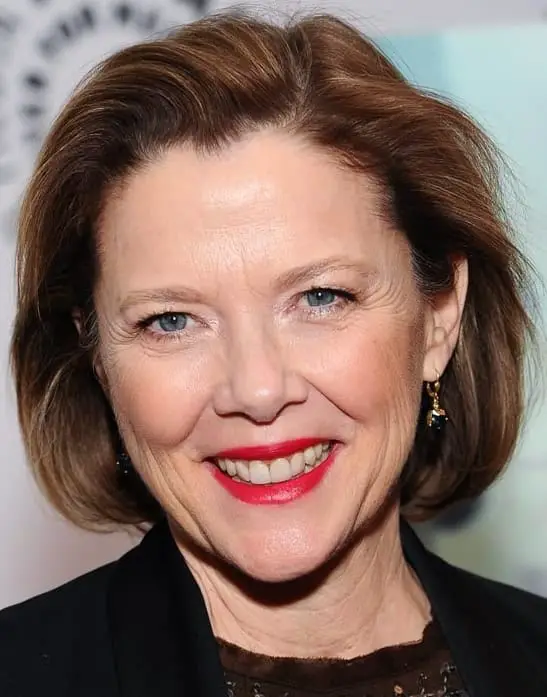 This beige look is super subtle and just like the last look, this is a look you can wear every day and on any occasion, because you can wear any color lipstick you want and look super elegant and clean. A very useful makeup tips for old age women.
26. Natural Look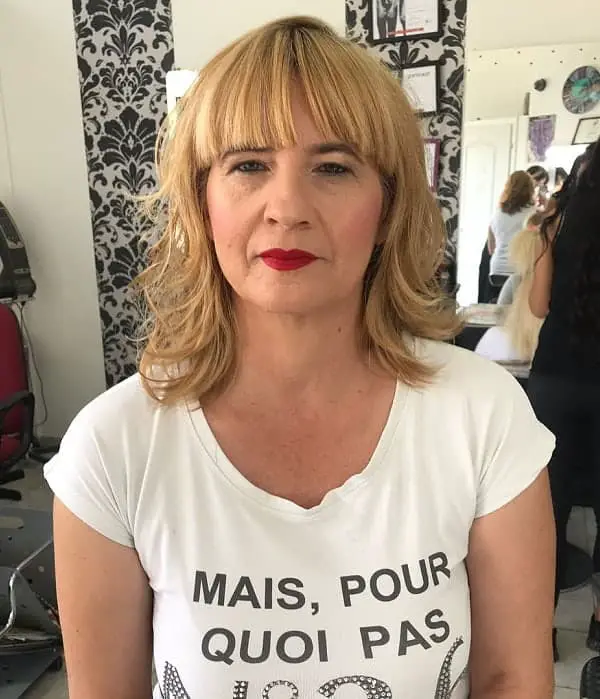 This subtle eye makeup can make your look complete without too much effort. By keeping the rest of your makeup very light you bring the focus to your eyes in a very flattering way.
27. Earth Tone Eye Makeup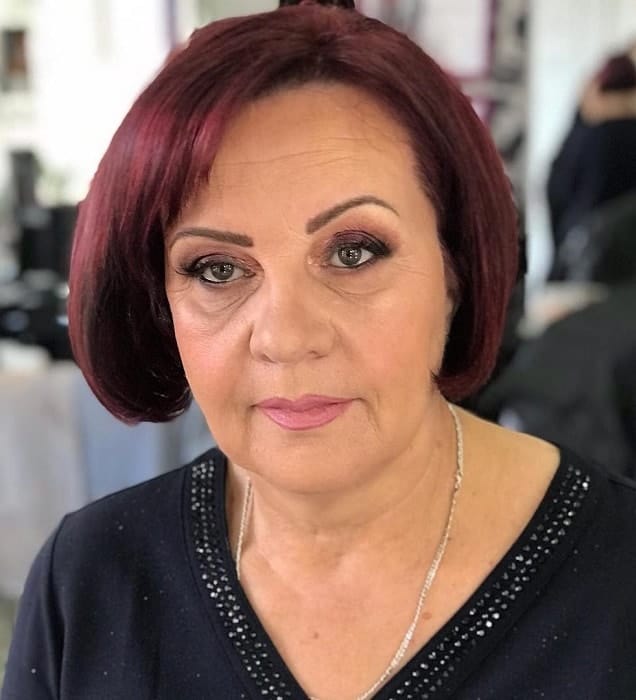 This earth tone eye makeup for old ladies looks amazing and it can be the perfect compliment for any outfit for an evening event. By keeping the rest of the makeup subtle and the lip nude, the focus will rest on the eyes as well.
28. Soothing Makeup Look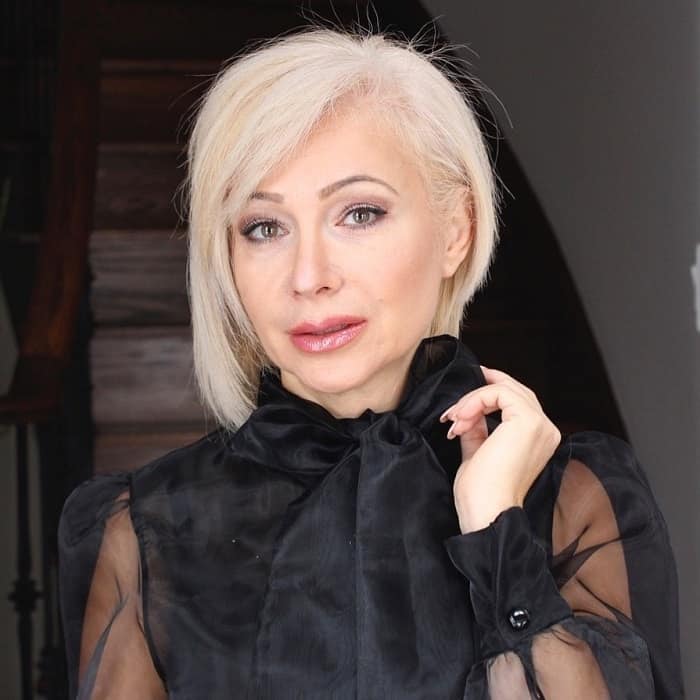 This super simple and subtle older women gray eye makeup goes well with anything and you can wear this on the daily without putting too much effort into it.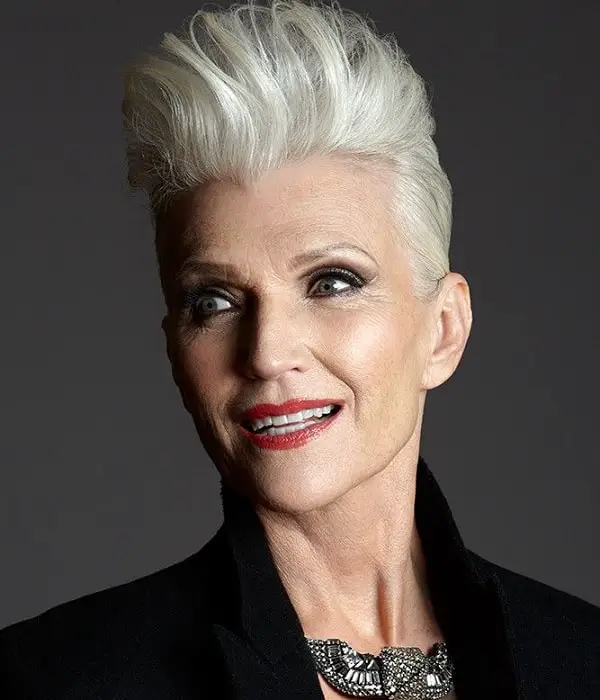 This smokey eye makeup is another example of bold makeup done right on older women and you can wear this for any evening event. As you can see, the rest of the makeup is kept light, which is the rule if you choose to go bold with your eyes.
30. Bold and Beautiful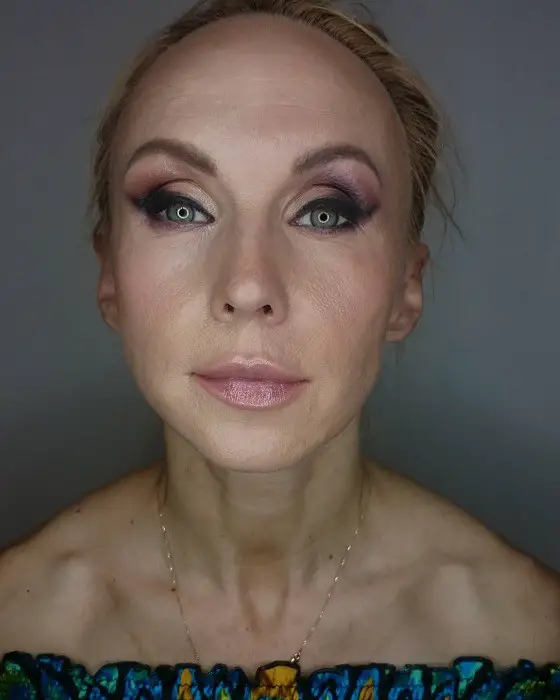 This bold eyeliner look will allow you to bring the focus to your eyes without looking too harsh. In fact, it can open up your eyes and by keeping the rest of your makeup light, you can look both bold and subtle.
31. Dark Brown Eye Makeup for Older Women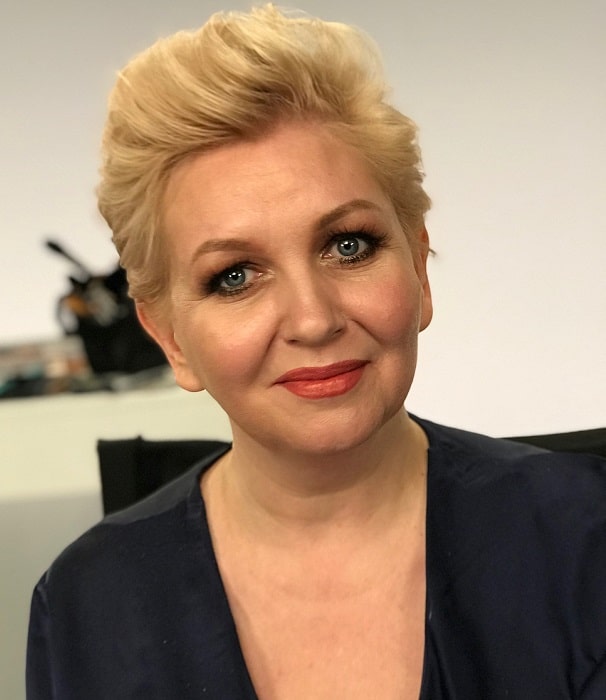 This is another great example of brown eye makeup for old women that will make you look amazing and that will bring a lot of brightness to your eyes. As you can see, the rest of the makeup is very subtle and you can wear any kind of soft or nude lipstick you wish.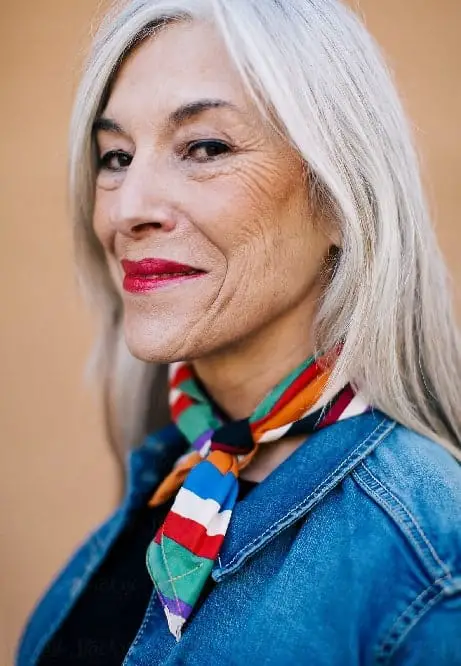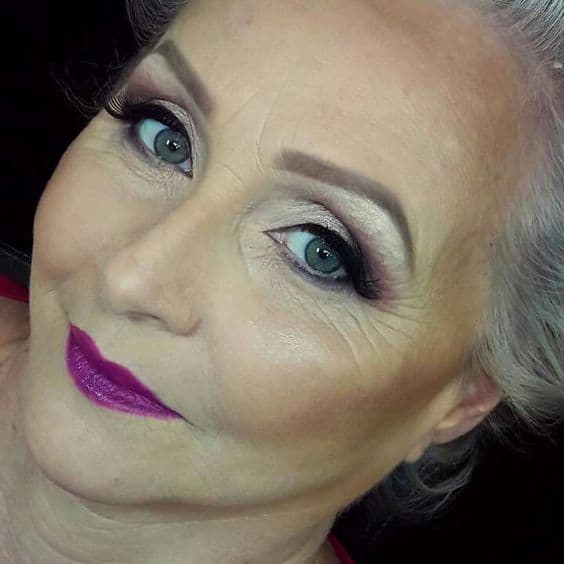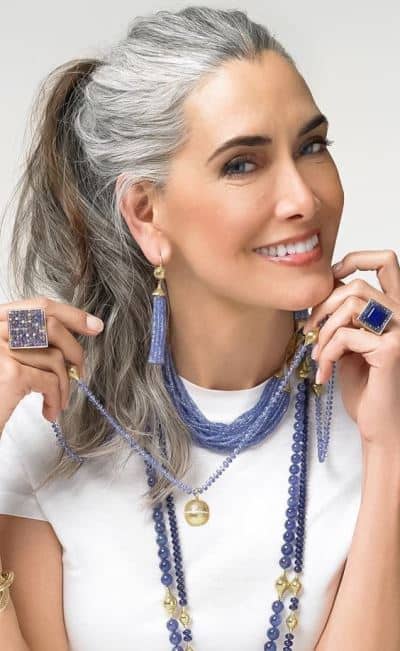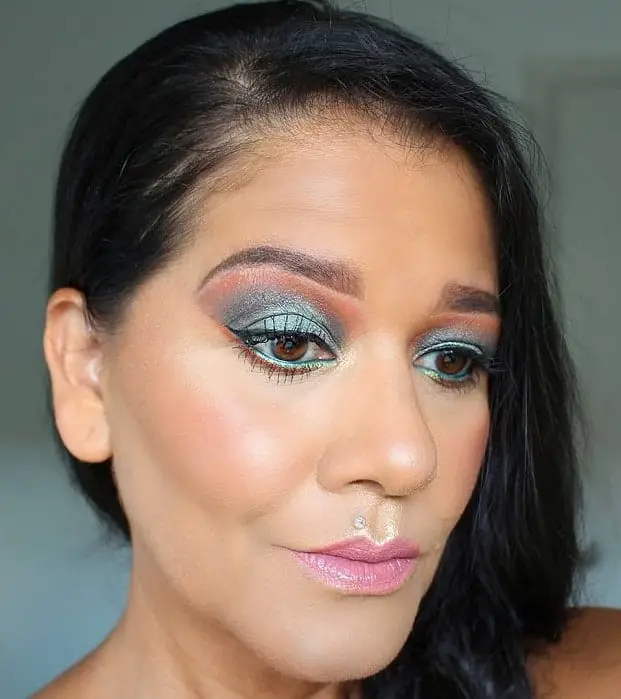 In conclusion, older women have no excuse when it comes to makeup! Makeup for older women is definitely something you can learn about and tailor to your taste and your personal style without any issues.