The human life is full of happiness and joy. People attend many festivals and occasions in our life like marriages, parties etc. All gender both men and women apply different tricks to looking attractive and unique in the functions. Especially women become more sensitive in the preparation for attend any function.
They make different hairstyles, wear colorful dresses for increase his personality and look attractive and beautiful. Party is the gathering of the peoples invited by the host. The host invite the peoples or friends for the purpose of the meetings, socializing and as a part of a festival.
Mostly a party will feature food, often dance and music and other forms of entertainment. Mostly parties is arranged by teens without any reason. There are many types of parties like birthday party, weeding party, New Year party and many other parties.
On these parties men and women's look beautiful and attractive. They use different tricks to look unique in the party. Men's wear pent coats and different type of dresses for making his personality. Party is the function for women to show her dresses, shoes, jewelry and personality.
Preparation of party is incomplete without make up. Women bought many cosmetics things like lipstick, mascara, eye shadow and many other things. Women use many tips for makeup. Face skin have different types like oily skin, rough skin etc. These party makeup tips are different for different skins and weathers.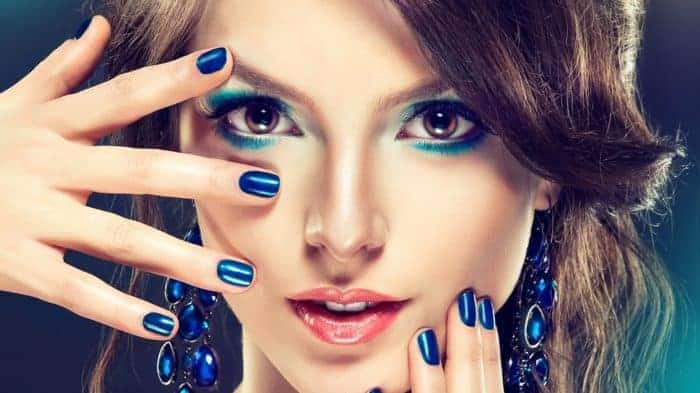 The Best Party Makeup Tips
In this article we give you some party makeup tips for you.
1. Prepare for makeup: Wash your face with Luke warm water. Use a gel-based or mild foaming cleanser for oily skin.
2. Moisturize your skin: Use a moisturizer to moisturize their skin. Do not make up on dry skin. Make sure you moisturize your face and neck at last 20 minute before make up. Choose a water based lotion for oily skin.
3. Apply primer: Primer helps you make up last longer. Apply a few small dots of primer across your forehead, nose, and cheeks and then blend it in with your fingers or a sponge.
4. Preparing the base: Make a base /foundation about your skin. Apply the foundation all over your face uniformly. Also apply this foundation on your neck. Use some blusher on the sides of the forehead and chin as well. For oily skin use water proof base. It is better to use powdered base foundation. Avoid to apply liquid foundation and try to used the stick foundation. It is very important to use good quality products for skin.
5. Conceal blemishes or dark circles: Use concealer which also matches your skin color. Dab your blemish areas with a little dot of concealer. Blend it softly with ring finger.
6. Set your make up with powder: You choose a powder match your skin color.  Use a powder brush and dip it into loose or pressed powder.
7. Use a highlighter: Choose pearl-colored tones for fair skin. Look for an ivory or vanilla colored tones for light skin. Find a champagne tone with a little bit of color for medium skin. Choose a peachy-gold highlighter with yellow undertones for olive skin. Look for bronze tones in a shimmer or satin finish for golden skin. Pick a gold or deep yellow tone for dark skin. Use a darker peach or orange highlighter for deep skin.
8. Apply eyelid primer: Choose a primer that matches the color. Dip your ring finger into the primer and apply a thin layer on your upper eyelid and also below.
9. Apply eye shadow: Start by apply a light, neutral shades of eye shadow to your upper eye lid, below and blend it into the eyelid with an eyebrow brush.
10. Highlight eyes with an eyeliner: Take liquid or pencil eyeliner. Draw a thin line of eyeliner on your top eyelid above your lash line. This line is starting from the corner of your eye and end to your eyelid.
11. Apply mascara: For final touch apply mascara on your eyelashes. Mascara have mostly in black, black brown, brown color. By applying 2 to 3 coat on your eyelashes giving a result.
12. Moisturize your lips: Apply a sugar or ex foliating scrub to moisturize your lips.
13. Use a lip liner to line your lips: Choose a lip pencil or liner that is slightly dark your lipstick color.
14. Apply a lipstick: Choose a favorite color of lipstick. Apply lipstick on your lips and blot your lips with tissue to remove excess color of lipstick on your lips.
Set makeup with makeup setting spray and you will be ready to attend a party. Are you know any other party makeup tips? So, please share with us via comments.