Vegetable oils can bring many benefits to health and beauty. Many of them are widely used in skin and hair care, such as coconut oil and Argan oil. These are known for containing many essential nutrients for our body.
Argan Oil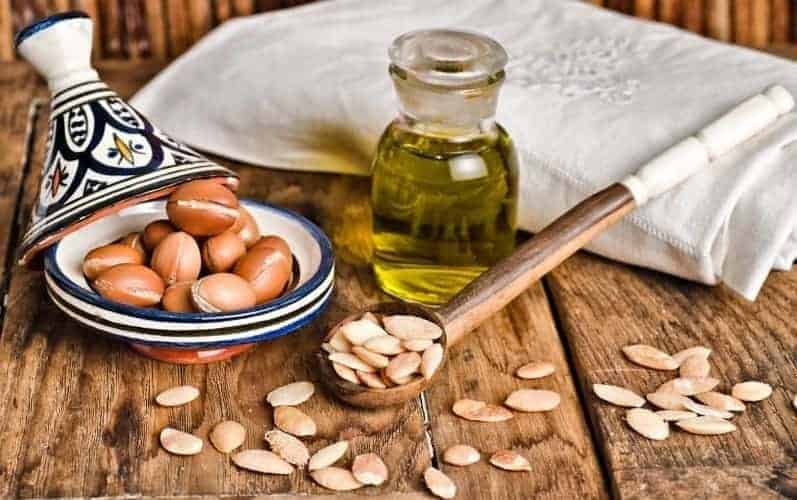 Argan oil comes from a Moroccan tree called Argania Spinosa. It is considered one of the best in the world for its positive effects on the human body, and for its rarity outside of Morocco. That is why it is widely commercialized and desired, especially by women.
Argan oil is extracted from the nuts of the Moroccan tree, which contain an enormous variety of nutrients that are beneficial to general health, hair, skin, lips and nails. It is rich in antioxidant, anti-inflammatory, cicatrizing and moisturizing properties. It is believed to have been used by the Moroccan people for thousands of years.
Argan oil is also very versatile – it can be used in cooking as well as in cosmetics, to treat hair, skin and nails. Isn't that interesting?
Do you know how beneficial the Argan oil is? If not, let's dive deep.
Argan oil benefits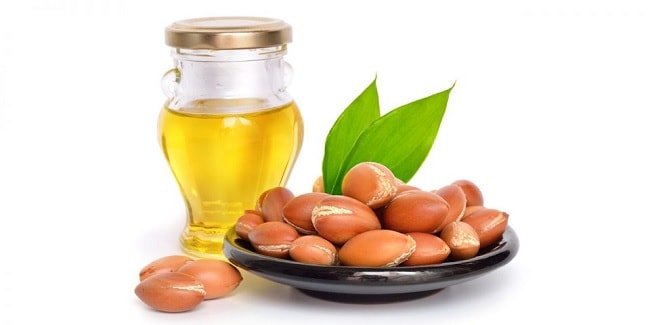 As mentioned, Argan oil can bring many benefits to humans, whether related to aesthetics or general health. The main ones are related to hair, nails and skin. It is a great option for those that enjoy taking care of those parts of the body and stay healthy. That's right! Argan oil can also prevent and treat many illnesses while maintaining your beauty.
For your hair
Argan oil can be a great component for your hair care. It has many useful effects on hair, making them healthy and shiny. See below to know the benefits of argan oil for your hair:
It deeply moisturizes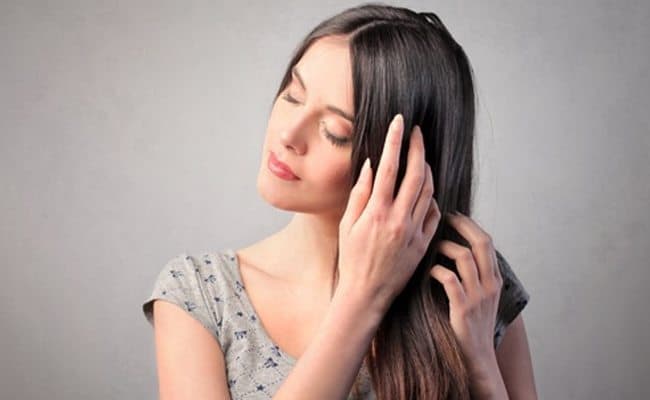 Due to is highly moisturizing and nutritive powers, Argan oil can deeply moisturize your hair by acting inside the strands and on the scalp. It gives more life to your hair, making it silky and shiny.
It fights hair loss
By moisturizing your hair and closing its cuticles, Argan oil can stop frizz and prevent hair breakage and loss, making your hair more resistant.
It boosts hair growth
By using it regularly, you may notice new hairs and the growth of the existing ones, due to the high amount of nutrients in Argan oil.
It protects the hair
Argan oil is also known to protect hair from external agents, such as: UV rays, pollution, air conditioning, and chlorine and salt for those who go on pools and beaches.
It makes the scalp healthier
Argan oil also has benefits for your scalp. By massaging it with Argan oil, you can boost blood circulation, which (besides boosting hair growth) fights inflammations, dandruff and other issues caused by dryness of the roots.
It prevents split ends
Many women suffer with the undesirable split ends. Thanks to its nutritive and moisturizing properties, Argan oil can seal the hair cuticles and create a layer that fights hair breakage and the formation of split ends.
It treats dyed hair
Hair that has been through chemical procedures, such as dyes, tend to get dry and brittle with time. Argan oil can help improve the hair's appearance, making it shiny and moisturized. It also maintains the hair color.
It improves elasticity
Argan oil is rich in vitamins and antioxidants, which helps to improve hair elasticity. That is why it is also recommended if you use blow-dryers and flat irons often.
For your skin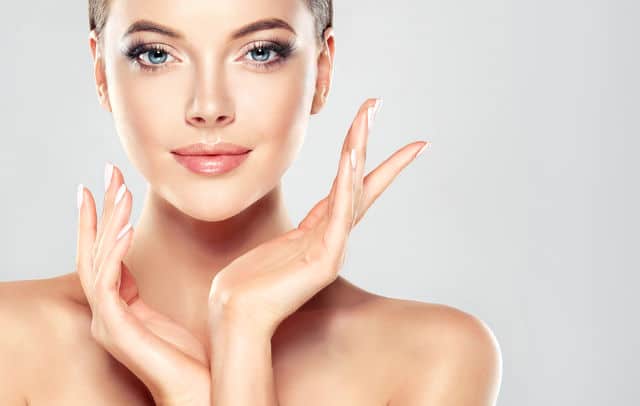 As well as its positive effects on hair, Argan oil is known for its skin benefits. They are a favorite for those that are crazy about skincare.
It is rich in fatty acids, vitamin E, Carotene, phenols and other antioxidants. It can help fight inflammations, cicatrize wounds and prevent early aging. Isn't it wonderful?
See below detailed benefits of Argan oil for the skin:
It deeply moisturizes
Argan oil contains squalene, an organic compound with humectant and emollient properties that deeply moisturizes the skin, making it soft and smooth for longer. It is recommended to apply a little Argan oil on the lips, since they're often bruised by the weather.
It prevents aging
Argan oil has high concentrations of antioxidants and anti-inflammatory properties. It can nourish the skin efficiently, boost collagen production and fight free radicals, making your skin look younger with no signs of aging such as lines or wrinkles.
It fights pimples and blackheads
Thanks to its exfoliating properties, Argan oil can treat and prevent blackheads and pimples on the skin, making it cleaner and less oily.
It cicatrizes wounds and inflammations
Argan oil contains triterpenoids and other organic agents, which help make cicatrization faster and more efficient. It also helps with skin inflammations and irritations, such as burns and eczemas.
It prevents stretch marks
Since it moisturizes and protects the skin, Argan oil can also prevent the dreaded stretch marks. These happen especially often with pregnancy when there is a big stretching of the skin. For this reason, its use is recommended before or during gestation.
It protects the skin
Argan oil is rich in polyphenols, which makes it great for the protection of skin from UV rays and other external agents (such as pollution, chlorine, salt and others).
For your nails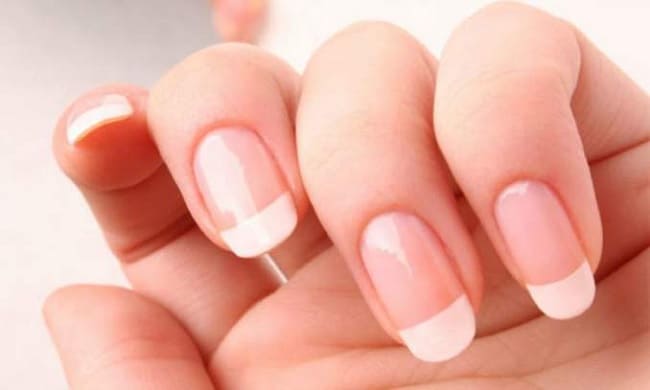 If you thought Argan oil benefits were restricted to hair and skin health, here are some more news. Since it is rich in vitamin E, Argan oil can be used to improve the appearance of nails, especially if they're fragile and dry.
It makes nails stronger
Due to its essential nutrients, like vitamin E, Argan oil can help improve the resistance of nails. It can make them stronger and more resistant to the weather and other external factors – such as pollution, climate changes, as well as chemicals used to wash dishes and clothes.
It softens cuticles
Although doctors and specialists recommend you don't remove cuticles when doing your nails, there are women who choose to do so for aesthetic choices. In this case, Argan oil can be used to soften them and make their removal easier.
For your health
Although it is mostly used for cosmetic purposes, Argan oil can be included in nutrition to improve your health. There are many benefits, like the prevention and treatment of certain diseases. See below a few of them:
It prevents cancer
Due to the presence of antioxidants and triterpenoids in its composition, Argan oil can help prevent the development of many types of câncer, such as prostate and bladder cancers. That's because those substances fight free radicals, which are responsible for the mutation of healthy cells into tumor cells.
It improves digestion
Since Argan oil increases the levels of pepsin and gastric juices in the stomach, it can also improve the digestive system as a whole, making digestion easier and improving the absorption of nutrients by the body. It can also prevent constipation and other digestive issues.
It makes liver stronger
The liver is one of the most important organs in the human body. It helps to eliminate toxins and free radicals through urine. That's why it needs a bit of help to keep working after a while.
Argan oil has hepatoprotective properties and can improve your liver's health, making it stronger so it can fulfill its functions properly.
How to use Argan oil
There are several ways to use argan oil on your hair, skin, and nails. See below a few of them:
On your hair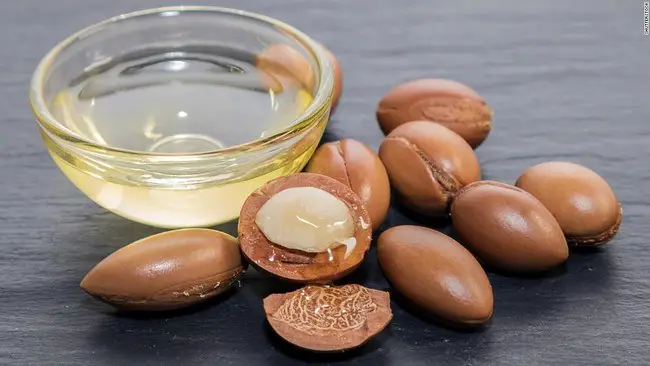 Argan oil can be used in hair care in many ways: on its own, mixed with shampoos, conditioners, treatment masks, and even added to hair dyes to protect the hair during colorations.
If you frequently use hair dryers and flat irons, it is recommended to apply the oil on your hair beforehand. It will act as a heat protector to lessen the negative effects of the heat on your hair.
If you have split ends, you can apply the oil directly on the tips of your hair and wash it off after 10 to 15 minutes. Finally, if you want to moisturize and nourish your hair, add a few drops of Argan oil on your treatment mask, shampoo or conditioner, and leave it in for 20 to 30 minutes until washing it. Your hair will be malleable, silky and shiny.
It is not recommended to use Argan oil too often; instead, use it every two or three days so your hair doesn't get too oily.
On your skin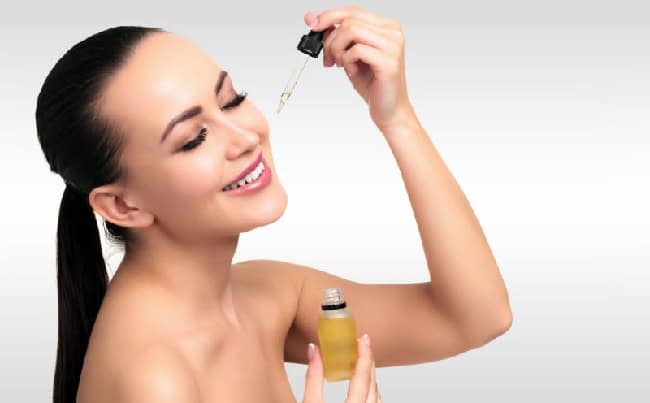 Like on your hair, Argan oil can be used in many ways on your skin: applied directly on the skin, in its pure form, or mixed to moisturizing creams and anti-aging solutions.
If your objective is preventing early aging, it is recommended to add 3 to 5 drops of the oil on your anti-aging solution, or on your regular skin cream. For burns or skin wounds, it is better to apply the oil directly on the affected area.
In any case, Argan oil should only be used every 2 or 3 days on your skin. If it is mixed to other creams, it can be used daily on your beauty routine.
On your nails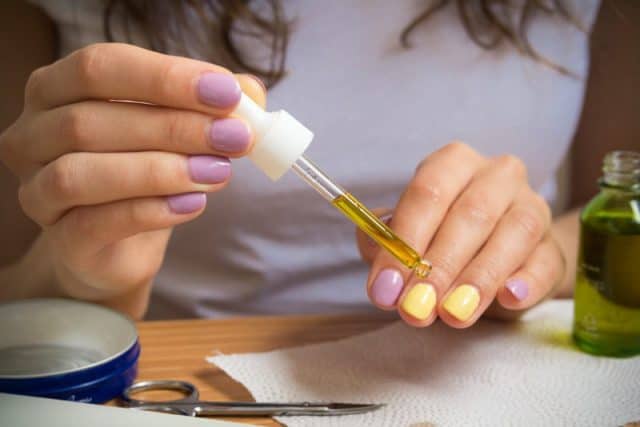 To benefit from the effects of Argan oil on your nails, its use is very simple. Apply a few drops of the oil directly on your nails and massage it for a few minutes for easier absorption. Then, rinse it off and do your nails normally.
Watch The Following Video to Learn 10 ways to Use Argan Oil on Your Skin and Hair
Contraindications
Argan oil shouldn't be used by people with very oily hair, since the excess of oils might cause inflammations on your scalp and hair loss, as well as making hair heavier and without volume.
People with oily skin should also be careful to not overuse it, since that can cause clogging of the pores and new blackheads and pimples.
You also should not use Argan oil before hair dryers or flat irons, since its exposure to the heat might fry and damage the hair. It is recommended to apply it on your hair after blow-drying it, to protect your hair from possible damages. For the same reason, you should avoid excessive exposition to the sun.
Recommended products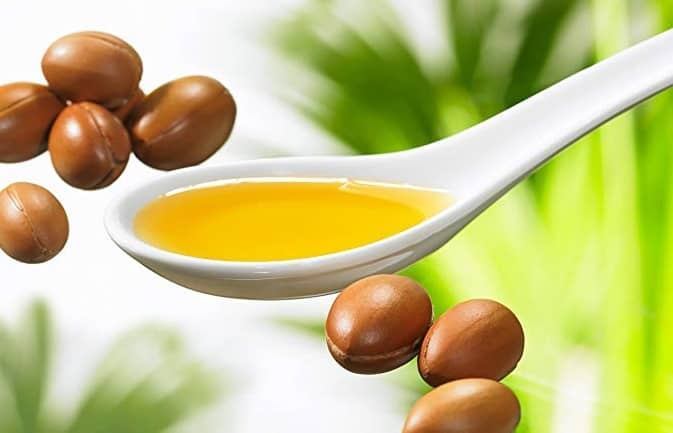 Inoar Argan Oil
It is one of the best-known Argan oil haircare brands. It has a wide selection of products for professionals and amateurs, rich in nutritional properties that are essential to hair health, making your hair soft, silky and shiny.
Moroccanoil Argan oil
It is a favorite for haircare. This brand's products are enriched with keratin and other essential proteins. They improve your hair's health, reduce drying time and maintain its vitality and shine.
Orofluido Argan oil
It combines 3 natural oils (Argan oil, linen oil and cypher oil) to make your hair healthier. It has quick absorption, avoids accumulation of residues on the hair, and is recommended for all hair types. It'll make your hair shiny, soft and stronger.
Novex Argan oil
Novex is a well-known haircare brand which has an Argan oil line of products. It is recommended for hair that suffers with frizz, split ends and dryness.
Where to buy
Argan oil can be bought in natural products stores, supermarkets and cosmetics stores, as well as on the Amazon. Prices vary with each brand, amount of product in the bottle and oil concentration in the product. The purer the oil is, the higher its price.