Yes, you read it right. There are several makeup for big eyes. Makeup is known for creating exquisite outlooks for everyone. From a hot smoky eye makeup to subtle snowy makeup, the makeup tools can prepare ladies for anything and everything. It can also change the small eyes into big eyes. Are you ready to check out the phenomenal 11 makeup hacks and ideas for big eyes?
Best Makeup Hacks for Big Eyes
Following are the effective hacks and makeup ideas for big eyes. Check out and you might find them useful.
1. Neutral Base to Begin with!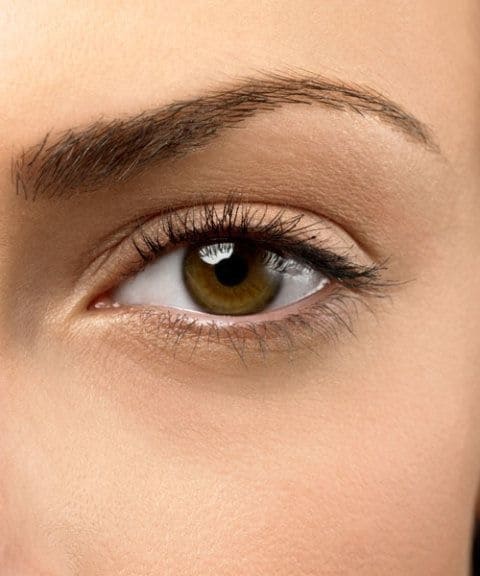 One of the easiest hacks for a bigger eye is the application of a neutral base. A classic no makeup look for big eyes.
Ideal for: When not in the mood for putting on colors, but only a natural look, go for this one.
How to: Just like you apply base on your face, make sure to cover your eyelids too. From the corner of your eye to the upper lid, smooth it all over. In addition to that, choose neutral eye shades for further smudging.
2. Bright and Shiny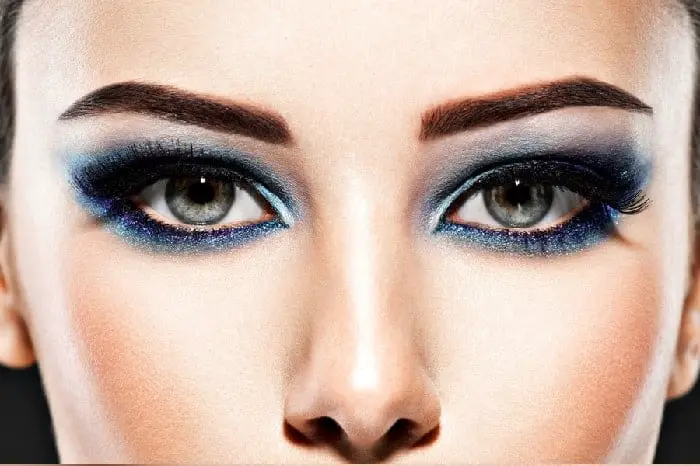 Glitter makeup holds an exuberance. You can imagine its hidden potential of turning things into an irresistible panorama. Dull shades won't be of great help for big eye makeup.
Ideal for: It is the best choice for parties and hangouts with friends.
How to: If you have a fair complexion, dab on a white matte shade first, and if darker one, then opts for a taupe shade. Once applied, pick up a shimmery eyeshade, a champagne or a cream color and apply it generously in the middle of your lid.
3. Thick Brows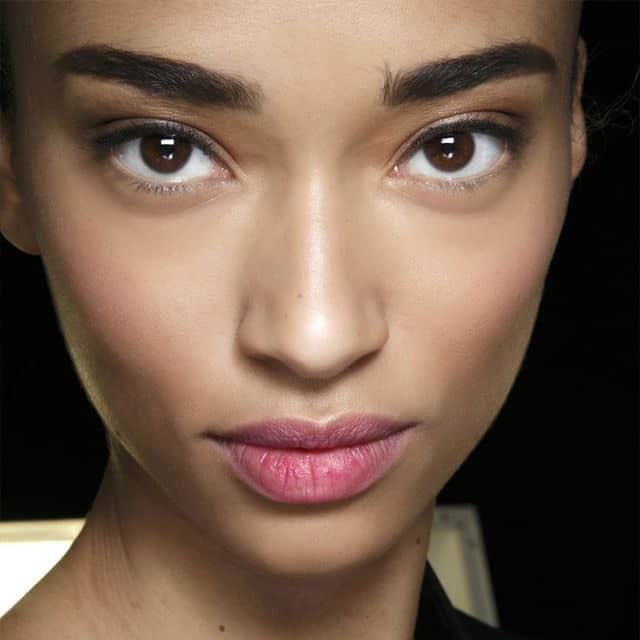 Fortunately, thick brows are already a big hit, and ladies are swooning over them. You might already be grooming your brows boldly that way, but little did you know that it's a major hack for big eyes!
Ideal for: Keep in mind, the natural they are, the younger you'd look. Whether it's a meeting or a club night, your fuller brows and their bushy look cast an impression on the eyes and they appear bigger than usual.
How to: Use an eyebrow pencil with a free hand. Are you up for an extra tip? Use a highlighter right beneath your eyebrow line, to create magic!
4. Layer It Up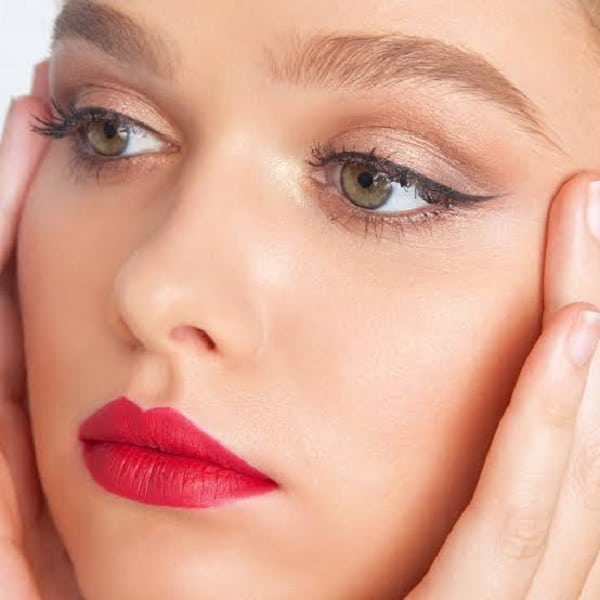 If it's the big and bold eyes that you want, you might as well start using three to four eye-shades together. This makeup look on your big eyes will make you standout.
Ideal for: It is the perfect choice for casual attire.  A perfect gold eye makeup for brown eyes.
How to: Pick out a light shade, then a slightly darker one, and the darkest one. Apply the lightest of them all along your brow bone and then finish with the darkest one at the end of your eyes.
5. The Eyeliner Focuses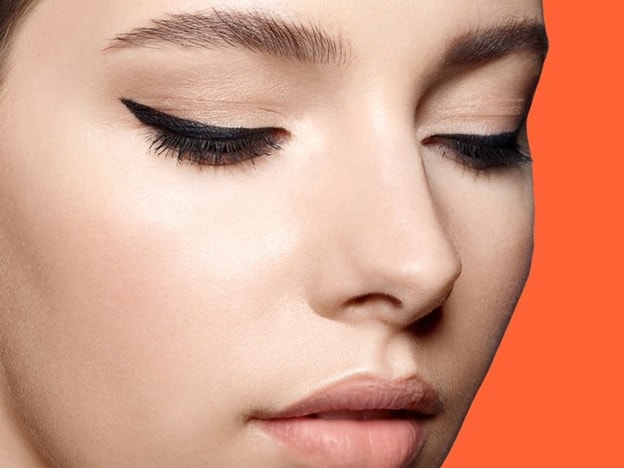 Do you agree that black is the color for literally adding a rakish touch to everything?
Ideal for: Eye-liner is the ultimate go-to makeup look for big eyes.
How to: The beautiful legacy of ravishing black eyeliners continues, but you don't have to necessarily apply a winged eyeliner. A straight stroke right over the lash line is all you'll need for sassy big eyes.
6. White Eyeliner Pencil Is a Good One
You're about to learn about one of the most amazing big eye makeup of all times. A white eyeliner pencil hack!
Ideal for: It could be your go-to chic travel look.
How to: What you should do is crease out your upper and lower waterline with the glinting white eyeliner pencil. Your eyes will certainly pop open! It's a must try especially when you're low on sleep.
7. Fake Eyelashes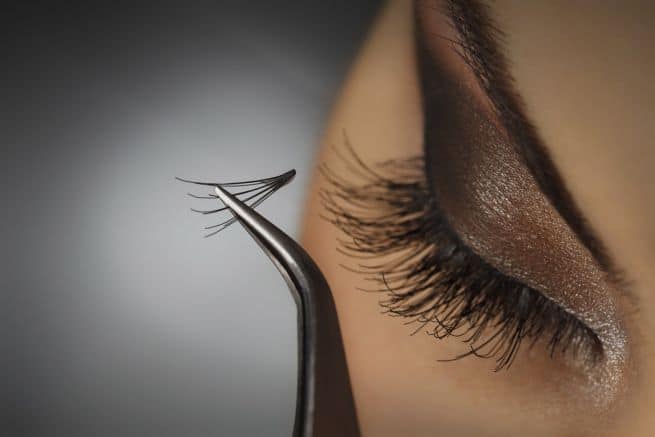 If you are looking for the fastest way out of your small eye issues, grab a pair of fake lashes and attach them to your lash line.
Ideal for: You don't need a reason to flaunt off fake lashes in style.
How to: Feel free to add on a few more wads to the corner of your eyes. However, even a single pair would do the perfect job!
8. Light Eyeshadow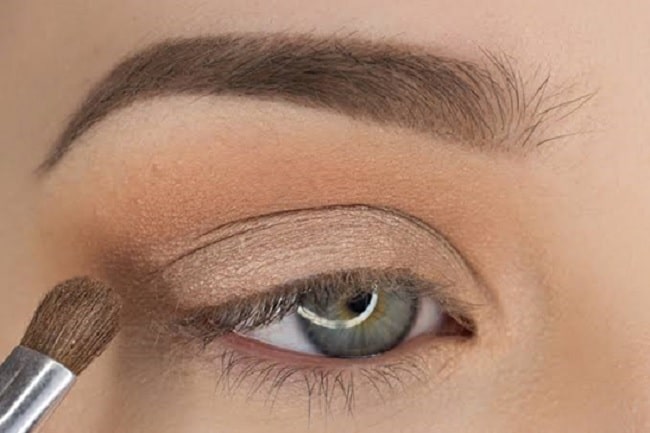 Do you apply a thick eyeliner or a dark eye shade? Truth to be told, dark eye shade is for naturally bigger eyes.
Ideal for: If you want to look simple yet elegant to attend a wedding, you can definitely rock this bronze makeup.
How to: When working on a small eye to create a facade of a big eye, you must go for as many light shades as you can. Take it as if you're to contour your eye and that's it. This makeup look for big eyes is always a success.
9. Outline The Upper Water Line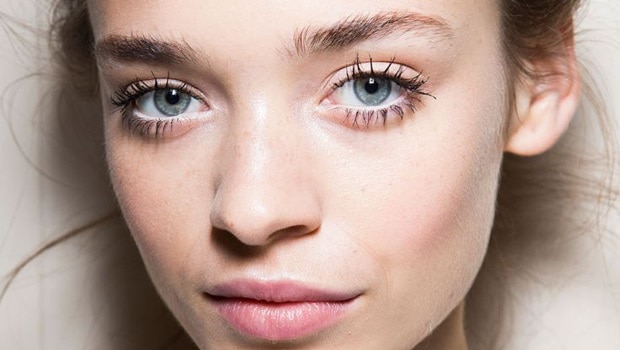 Here's the secret; this trick basically turns your lashes thick and fuller, but then at the same time, your eyes pop up too!
Ideal for: Time-out for shopping? This is the one for you.
How to: You probably have had never thought about tight-lining upper waterline of your eye, but that's all you've to do.
10. Those Eye Corners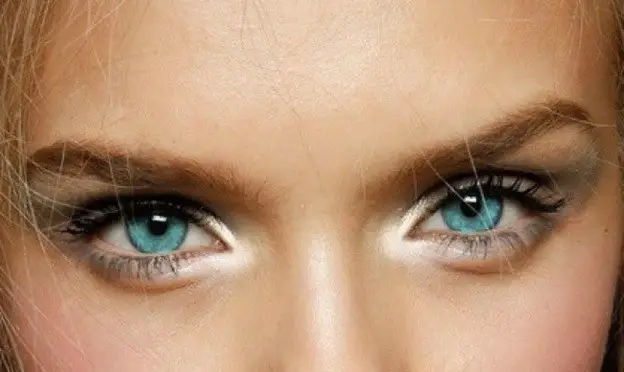 The big eye makeup idea is to add something which is a little extraordinary.
Ideal for: Here's another makeup for a wedding event, sheeny and gleaming one.
How to: Another easy hack is to use shimmer or highlighter amply on the corner of your eyes and make them large!
11. Venerated Mascara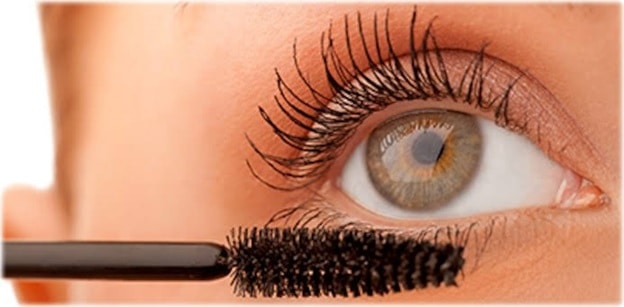 Mascara is really the true spirit of makeup for big eyes; be it soft or heavy.
Ideal for: Guests are coming over and you want to look good, mascara will do the job.
How to: Feverishly apply it to your lashes, and see the magic happen.
Doing makeup shall be fun and exciting and not boring at all. Call them hacks, or tips, these will help you achieve your ultimate makeup for big eyes in no time at all for any place you want to make an appearance at.