Whenever you think of smokey eyes, the first thing pop-outs in your mind is black smokey eyes usually, but this time, try brown smokey eye, and everyone will be looking at you. Smokey eyes build your impression as a bold, powerful, and strong woman who has her own personality and opinion.
Latest Brown Smokey Eye Looks
Getting the right brown smokey eye is not that easy that you might be thinking of. Let us share some ideas so you can get such eyes next time you go out.
1. Shimmering Brown Smokey Eyes
If you are carrying a lighter dress, try these shimmering brown smokey eye looks. It will make your eyes attractive and deep. Use light mascara and eyeliner. After applying base colors, use shimmering brown eyeshade.
2. Dramatic Eyes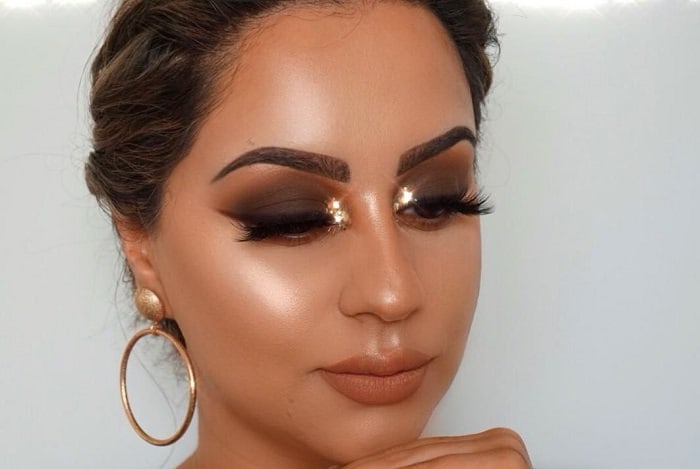 We all need a little drama in our lives every now and then. If you want to have a little dramatic look, try this brown smokey eye makeup. Start with applying primer on the upper lid. Make a crease with a dark brown eye pencil, and then start applying eye colors. In the end, apply golden color on the edges.
3. Sultry Smokey Eyes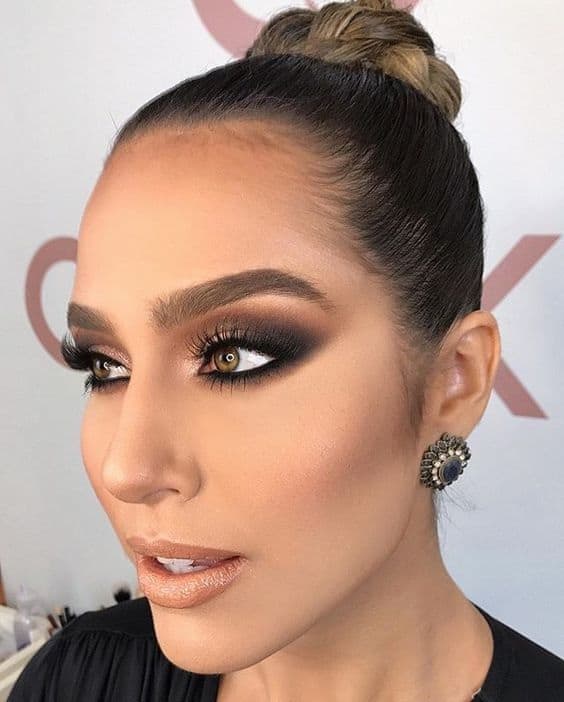 If you want to look stunning in the evening, try out this sultry brown smokey eye makeup look. Start with applying matter eyeshades on the upper lid. Then use the black eyeshadow and spread it on the upper lid and lower lid. Don't forget to use eye pencil as it gives a wider look to your eyes.
4. Classy Brown Smokey Eyes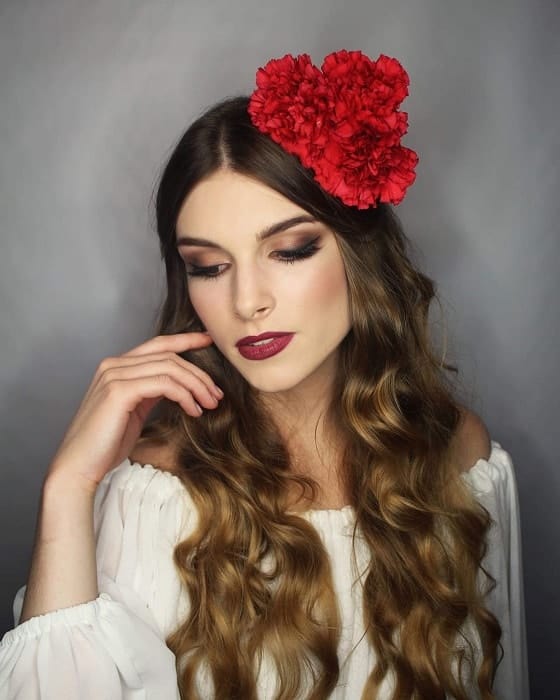 For those of you who want a classy look, we heard you right. Simple yet classy; this eye makeup idea is a must try. Use a neutral base, and then start applying eyeshades according to your outfit. Make your brown smokey eyes prominent with a good coat of mascara and eye-pencil.
5. Smokey Eyes with Highlights
No doubt, classy brown smokey eye with teal eyeshadow look gives you a stunning look, but a classic look is just awesome. Get these classic smokey eyes and become the centre of attention. After applying the basic shades, use shimmer to highlight the inner corners of your eyes.
6. Halo Eyes
You can get this look by using three eyeshades from a pallet for brown smokey eye makeup. Start applying the nude color to the lower half of the upper end. Then apply a little black, and finally the brown shade. Use a light coat of eye pencil to make the eyes prominent.
7. Glittery Brown Smokey Eyes
This is a combination of brownish gold and black eyeshades. In the image, you can see the shades are a bit shimmery, but you can use matte shades as well. Start filling up the upper lid with the base color. Highlight the brow bone by applying highlighter. Brush brown shade on the outer surface and then brush inside carefully.
8. Metallic Shade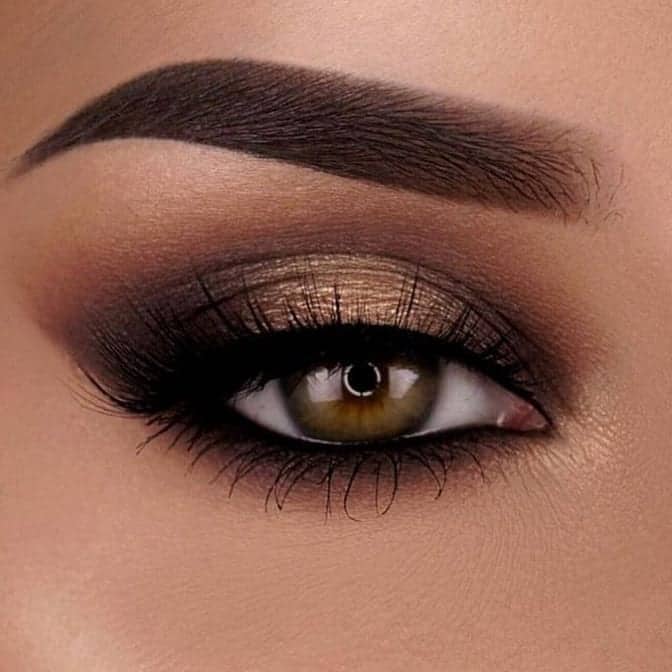 If you want a glamorous bronze makeup look, try this technique. To get this brown smokey eyes, start with applying the base color on the upper lid. On the brown base color, apply golden eyeshade and spread it on the lid. Use a lighter shade of brown to highlight the brow bone.
9. Brown and Black Combo
Start with applying primer on our eyelids. Then use a brown base color, spread it upwards, just below the brow line. Finally, apply black color on the upper and lower lid, and blend well to get this smokey eye look with brown shade.
10. Brown Smokey Eyes with Thick Eyeliner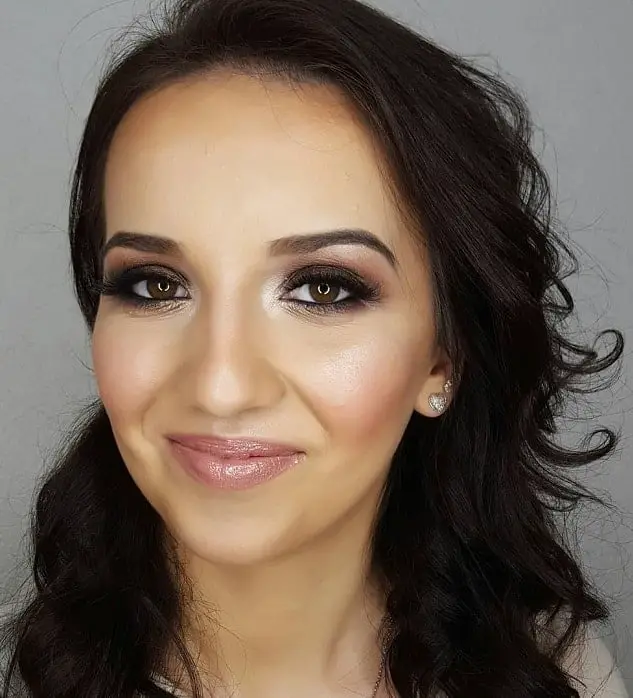 You can carry this light brown smokey eyeshadow look from day to night. It is perfect for you when you have busy schedules and don't have time to change the makeup.
11. Simple Brown Smokey Eye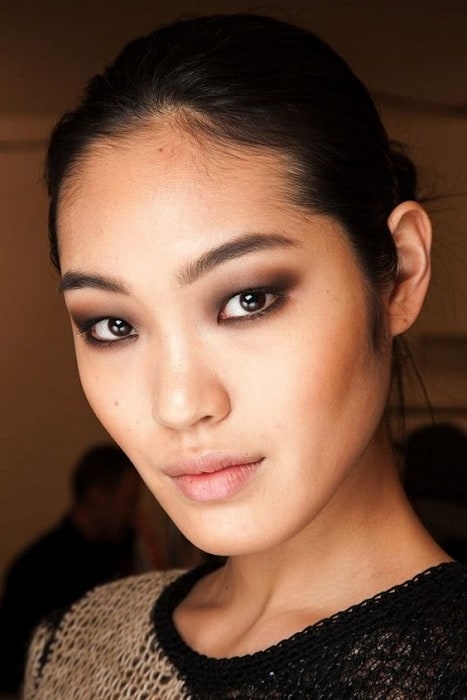 This is a simple yet beautiful brown smokey eye makeup. Apply light strokes of your favorite brown color with light mascara and eyeliner.
There are many other ways to get brown smokey eyes as well, but these are our favorite. You can carry these beautiful eye makeup ideas with almost every outfit in all seasons.