Hair is one of the main parts of the body who reflect the personality of the person. Everyone care their hair either he is male or she is male, but this trend is most famous among women and especially among young girls. They prepare their hair and spend most of their time and money for maintaining their hair. Those women who have naturally slim hair, they are easily any hairstyle at any time if she maintain their hair properly. The curly hair care tips is the next choice for you.
Those women who have naturally curly hair, they face some difficulties and spend most of their time for adopting any hairstyle if they don't maintain their hair properly every time. You should no need to worry about their curly hair because we work and collect some best curly hair care tips for you and described in this article.
Curly hairs are one of the hardest type of hair which hardly managed and face difficult for adopting any style. But there are the some curly hair care tips, by following these tips you can easily care your hair and adopting hairstyles which you want.
The Best and Useful Curly Hair Care Tips
Use Recommended Products
Purchase label products: If you have hard or curly hair, then you should care about hair products like shampoo and air conditioner and always purchase shampoo or other items that have label for curly hair or they are made for especially for curly hair. Due to pure competition in the market due to increasing the brand of different companies and they introduce our products in the market in different nature.
Avoid expensive products: Another main point according to that products, you should no need to purchase expensive products, this means just waste of your money. Many of the companies earn money by showing many benefits of their products while they are not perfect. As we discussed in the above paragraph that pure competition in the market due to increasing the brand of shampoo and other items of hair and for increasing their sale they offer discount and other incentive with the products.
How Curly Hair Should Be Washed
For every type of hair, no matter which shampoo will be used, the point is that the way should be known to your hair either having curly hair or other. Washing your hair in good manner can result of healthier hair, because during washing the hair sometimes many hairs are cut off from your head.
As you know we already talk about curly hairstyles in previous article and in this article we share many new designs of curly hair and some tips regarding curly hair are given. To prevent dryness for your hair, you should must focus on shampooing effort mostly on the scalp. After scalping hair in good way and then clean gently put shampoo at the end of the hair. After washing fully dry your hair with clean towel or brushing.
How To Apply Conditioner on The Curly Hair
Apply on the long hair: Air conditioners apply on the length of the hair only, as long is as moisturizing will be. The small amount of conditioner is applied from mid length to the end of that hair will be result of extra smoothness and softness. Use your regular rinse out conditioner as a leave in conditioner and you should no need to purchase separate leave in conditioner.
Sleep with your conditioner: Other tip regarding to conditioner is that sleep with your conditioner on the ends of your hair. This overnight treatment will result in the shape of good hair on the morning. For this use you don't need special treatment like hair mask or hot oil and some other types of oil. The ingredients in these treatments are only conditioner in a more emollient base.
Styles of Curly Hair
What kind of style for curly hair is most suitable and which combination is most suitable according to your personality are given in this article.  There are the some points which you should follow for getting good hairstyle.
The first point is that after washing your hair, take towel on the hair and don't rub it with the towel because rubbing become the causes of damage your hair.
Avoid brushing on curly hair because it wills the cause to frizz hair and they separate the curly hair so you should try to use plastic comb on the hair.
Before adopting any hairstyle or other styling products, apply a silicon serum to the length of the hair if your hair are more thick and coarse.
You should avoiding scalp even your hair is fine or thin, use silicon spray and apply it as possible to the length of the hair.
While you adopting styling products, don't use it more and take time to apply them evenly.
Best Home Remedies for Curly Hair Growth
1. Hair Massage
Giving a legitimate back rub to the Curls is a precarious errand. Twists resemble dealing with a fussy tyke. Profoundly established sustenance and fortifying from the roots is an unquestionable requirement for Curls. Back rub your hair with basic oils like Almond oil, Olive oil, Coconut oil and so on.
Twice consistently. As Curly hair tends to end up plainly dry effectively, a great back rub can enable you to give your hair required dampness, giving it a more advantageous look. By utilizing different sorts of oils you will get the entire assortment of sustenance that each oil sort offers.
2. Apply Apple Cider
Apple juice works awesome on Curly hair. Apply Apple Cider to characterize your normal Curls. This will likewise keep up pH level and will leave your hair sound and glossy. This is the best curly hair care tips for your natural hair.
3. Egg
Eggs are another extremely prevalent home solution for Curly hair. The high protein and fat substance in eggs helps include dampness and reestablish the soundness of your hair. Whisk one egg and blend in two teaspoons of olive oil and one tablespoon of mayonnaise. Apply it on your hair and abandon it on for around 30 minutes. At that point wash your hair completely with chilly water.
On the other hand, blend one beaten egg, two tablespoons of olive oil and one-fourth measure of pureed cucumber. Back rub this blend into your hair from scalp to closes, at that point cover your hair with a shower top. Abandon it on for 30 minutes and afterward cleanser your hair.
4. Aloe Vera – Curly Hair Care Tips
Aloe vera mitigates the hair fingernail skin and advances sparkle and dampness in hair. Besides, it has a high water and is stacked with 20 minerals, 12 vitamins, 18 amino acids and a few different supplements, so it is likewise useful for your hair's general wellbeing. Back rub crisp aloe vera gel into your hair and scalp and abandon it on for 15 minutes. At that point flush it off with tepid water and wash your hair with a mellow cleanser.
On the other hand, set up a glue with four tablespoons of aloe vera gel, two tablespoons of coconut oil and three tablespoons of plain yogurt. Apply this glue on your hair. Abandon it on for around 30 minutes before flushing it off with tepid water.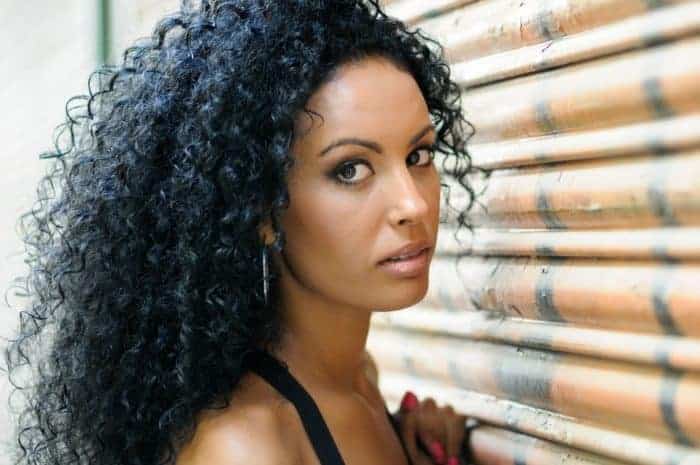 These are the some tips which you should be follow them if you want to adopt good hairstyle and want slim and shine hair. The purpose of writing this article is to share with you some new and beautiful curly hairstyle and some tips according to these types of hair. We try to show natural curly hair care tips with you because in the market many style and strategies are introduced by different firms.
We often saw that women who have curly hair face many problems before adopting good hairstyles before going to any kind of event. We will sure about these hairstyle that, they not only helpful to adopt good hairstyle, they also enhance your looking among other.
We know that the looking of women is through their good hairstyles. So let's see and adopt these curly hair care tips for curly hair and enjoy with your friends with beautiful hair as well as modern hairstyles.