Referred as "light makeup looks", it's a relief to call it the kind of makeup that you can wear and go anywhere. The earliest of the makeup looks used to be simple, and elegant. From primitive natural makeup looks too hot and sassy dark makeup, the trends have evolved over the time. The meticulousness of the makeup is now taken care of by curating neutral and glossy bits, recreating a fresh and natural makeover.
Why Use Light Makeup?
Light makeup gives you the advantage to hit places; be it a street or a gym, a mall or a restaurant, an office or a club, a store or a hypermarket, and a party or an occasion. Daub on light makeup and presto; take your dog for a walk, meet your friend at a coffee shop, shop some goodies, finalize a deal with an associate over lunch, and then join your friends at the birthday party in the evening!
Effective Tips for Light Makeup
There are a few tips that you shall keep in mind before you move on to rock a light makeup look. To start with, always cleanse your face with a quality face wash. Check out other 5 tips below:
Prepare Your Skin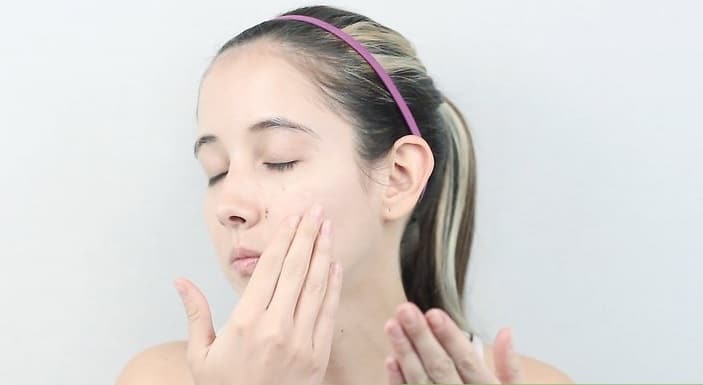 While your skin looks dry after face wash, moisturize it with a lotion, preferably the one that is tinted and contains SPF 30. (skip it if you have oily skin)
Concealer Comes Next
Now that your skin is hydrated, apply a rich concealer to hide away the dark circles and any other breakouts. Blend it well, however, be sure you aren't using too much of it.
Oil-absorbing Powder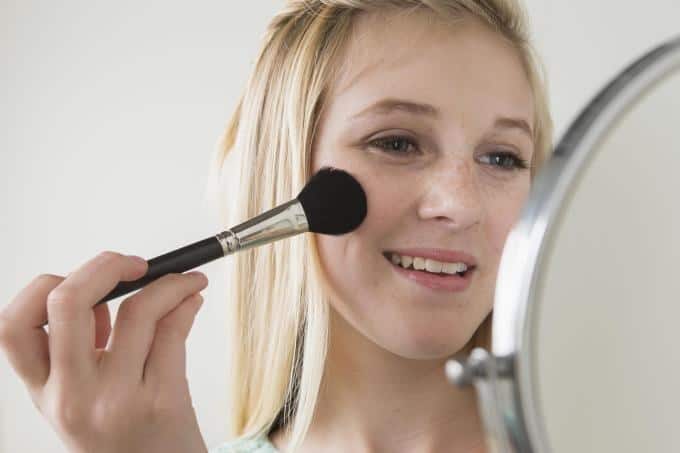 With the help of a brush, swiftly swipe the powder on your face in circles. This way that obvious powdery look won't be there at all!
Warm Color
Light makeup essentially features a flush pink color on the cheeks. However, a subtle peach also looks great.
Lashes at Their Best
Lashes are as important to women as the hair gel is to men. There's always a room to turn down matte eyeshade and eyeliner, but mascara is essential for defined and prominent eye-lashes. Here's the tidbit; no need to fully coat them in mascara, just cover the tips and voila!
Popular Light Makeup Ideas
Got to make an appearance at both a wedding and a club night? Light makeup looks have got your back!
1. Casual Look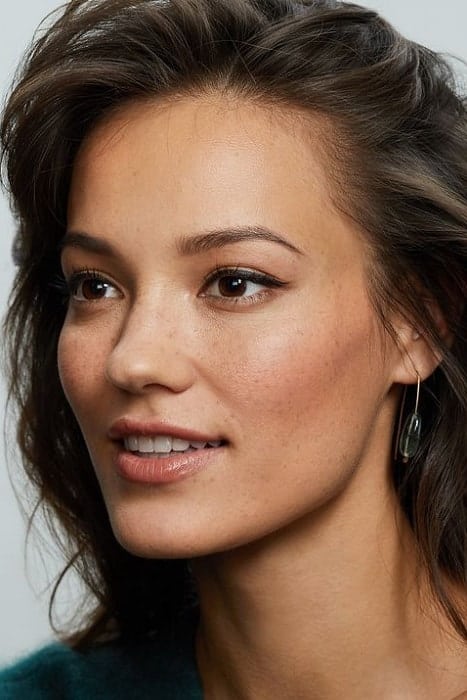 You are looking at the perfect combination of professional and a little casual makeup at the same time. An everyday light makeup look!
Ideal for: Office/Work
How to do: Get hold of the foundation, black eyeliner, mascara, and a rose-pink blush. Keep it light and simple.
2. No-Makeup Look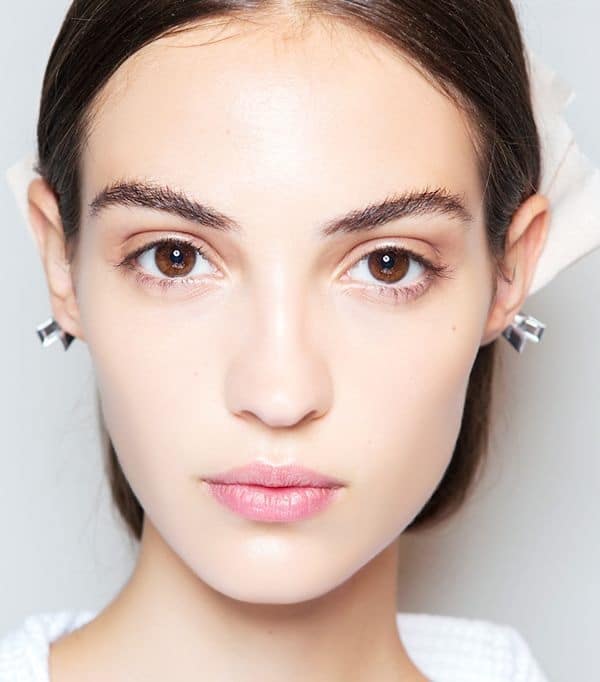 The recreation of a "no-makeup" look is an art featuring minimalism.
Ideal for: Casual/Everyday/Gym
How to do: Instead of a foundation, make use of a bb cream and mineral powder to tone down your skin evenly. Apply mascara to the roots of your lashes to enhance them. Lastly, apply baby pink color to your lips.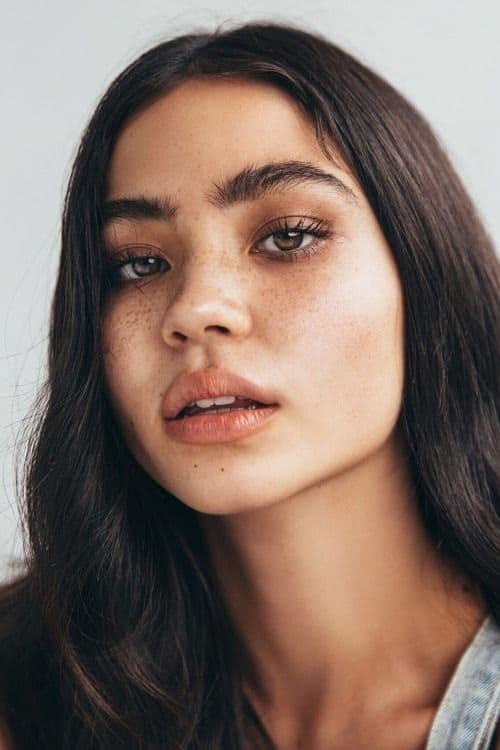 The finest light makeup look for dining out is a bronze-smoky one with defined brows.
Ideal for: Drinks/dinner
How to do: Apply a glossy foundation, followed by highlighter and a bronzer. Finish it up with mascara, blush and a golden-brown brow pomade.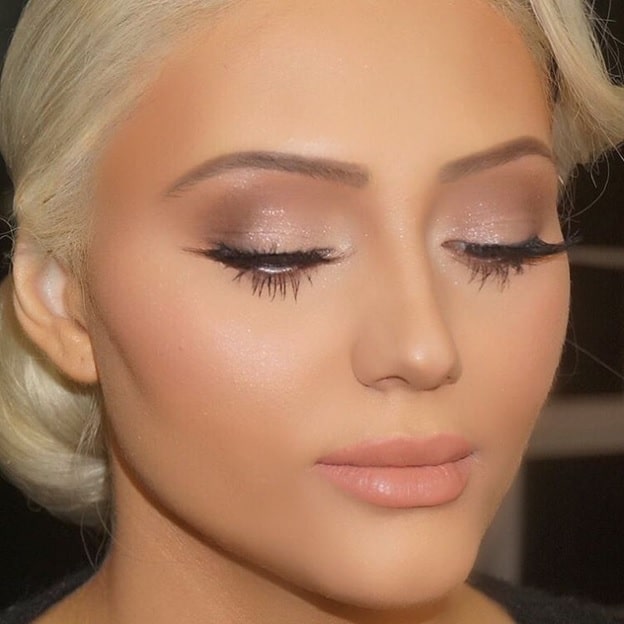 Aren't the date nights meant to be classy and show off your feminine vibes? Here's your go-to light makeup advice.
Ideal for: Date night
How to do: A matte foundation, pink blush, rose/mauve eyeshade, light pink lip gloss; a smooth base and a beautiful glow!
5. Dazzling Eye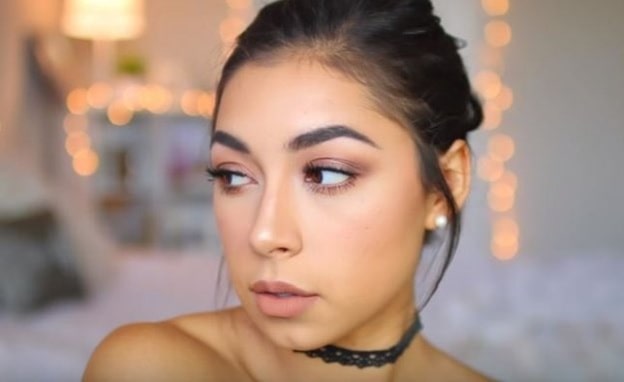 A dazzling night look with light makeup for a party! It features glam and sass all-in-one.
Ideal for: Party.
How to do: As it's a party makeup, the coverage shall call on attention to brown smokey eyes. Bronze smoky eyes will look glorious. Use a matte foundation to even out your skin tone, accompanied by shaped bold brows and a highlighter. Take up three to four eye-shades; bronze, golden, brown, and dark brown. For the final touch, coat your lashes with mascara.
6. Gold Hued Eyeliner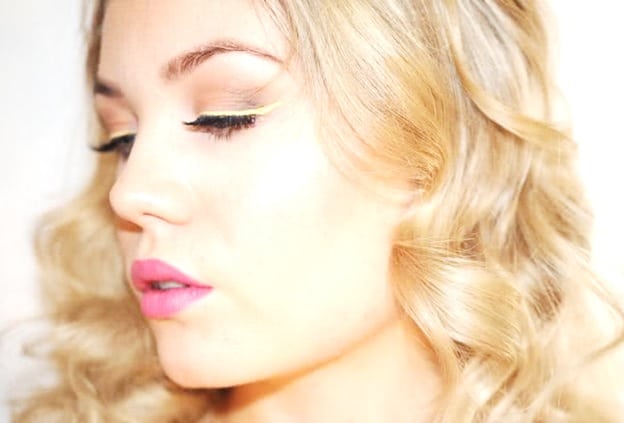 By now you should believe that you can still look drop-dead gorgeous without going overboard with the makeup products.
Ideal for: Cinema/Mall/Day-out
How to do: Opt for a face powder. Gently brush it all over your face for an even skin tone. You can use a concealer to cover up dark spots. Add a subtle touch of blush, eyeshade, mascara, and a thin stroke of gold hued eyeliner. Lastly, smother your lips with a clear or a nude/pink lip gloss to get this light makeup look.
7.  Everyday Look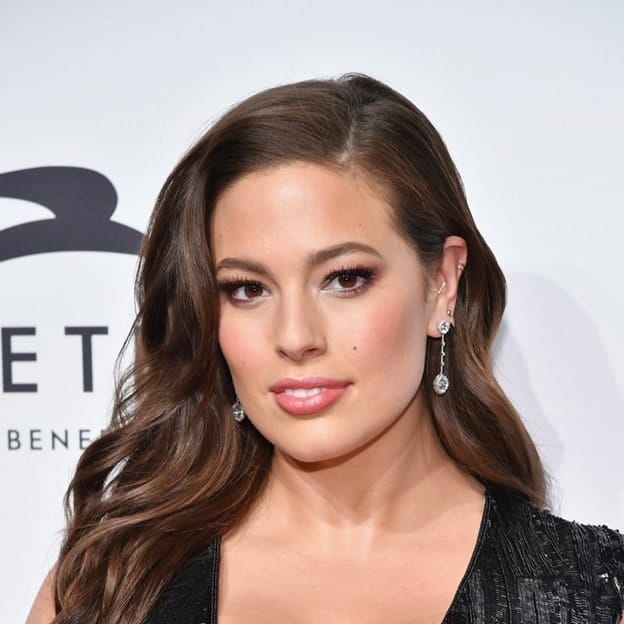 An everyday majestic light makeup look must be the one that you can easily wear at your college and to internship, and feel confident!
Ideal for: College/Workplace
How to do: Work with a light foundation (preferably the one with SPF 15) and a light powder first. Then apply a somber lipstick of your choice and add a dash of blush to your cheeks too. With a light hand, sweep over a sunlit eyeshadow on your lids. Put an end to it with a mascara and a sober eyeliner.
8. Pink Blush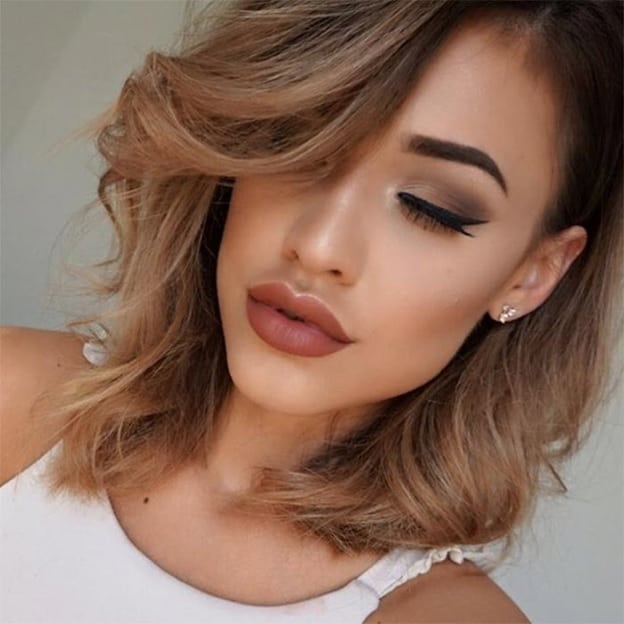 The spirit of the occasion determines the tone of your appearance. Do you want to draw attention to your eyes or your lips?
Ideal for: Date/Meet-up.
How to do: If it's the eyes then you'd want to avail an earthy brown mixed with a medium grey hue, jet black eyeliner, and mascara (essentially a lash-extending one) to get the smokey eye look. If not the eyes, then skip the application of eyeshades only, and complement your look with a dusky pink blush, a pink/red lipstick and smear it with a nude or oxford red lip color.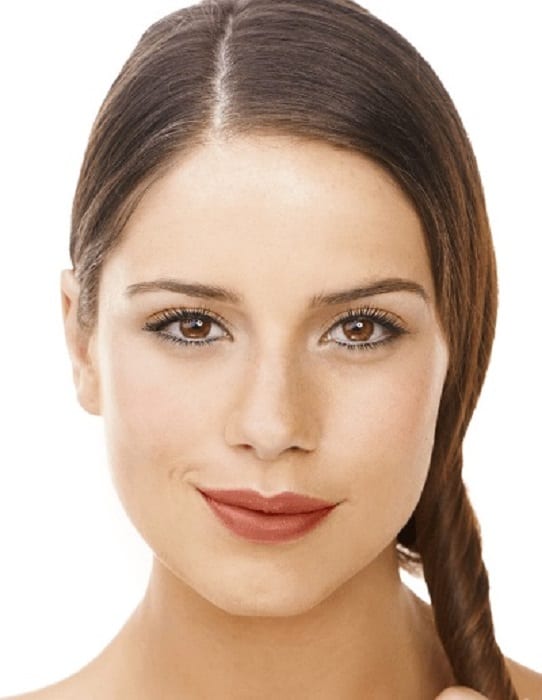 This light makeup look is easy on the eye and elegant too!
Ideal for: Anniversary/Birthday celebration
How to do: Apply BB cream with the help of your fingertips. Cover your lids with gold dust bronze eyeshade, and your lash line with gel eyeliner. Coat your lips in peach lip color. Don't forget to thicken your lashes with mascara.
10. Ready for The Party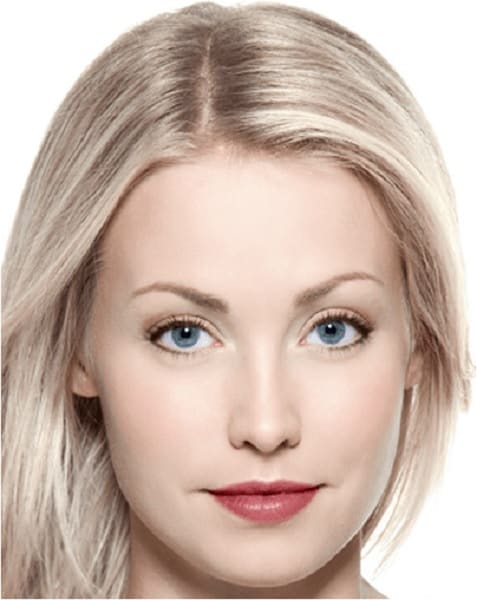 What's a celebration without dressing up a little exquisitely? This light makeup look is perfect for blue eyes!
Ideal for: Promotion/Birthday celebration
How to do: Start with the mineral foundation and a hydration spray. Contour your brows and then smudge dream pink eyeshade onto your eyes, tipping in the crease with gold shade. Stroke your top and bottom lash line with powdered eyeliner. A rapture lip color and blush is a must.
11. Simple and Cute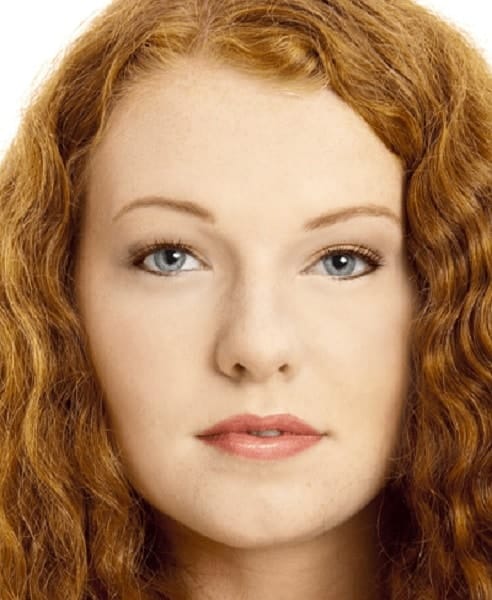 No doubt, light makeup look makes you look hot.
Ideal for: Birthday celebration.
How to do: Apply mineral liquid foundation in a crisscross gesture. Use a golden eyeshade on your eyes, creating a soft impression. Use a powdered eyeliner to enhance your top and bottom lash line. Make your lashes mushy with a brown mascara.
12. Polished Light Makeup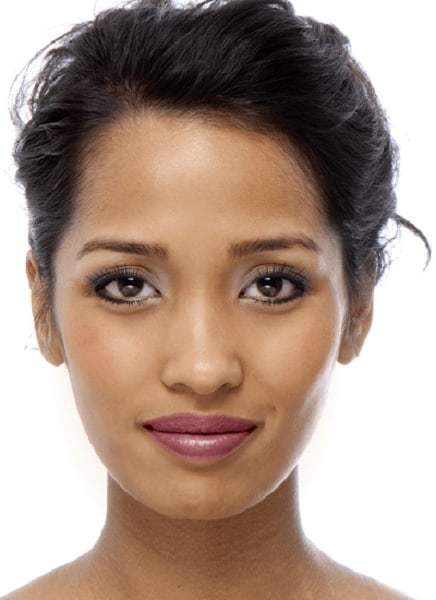 Light makeup creates a more polished, and evergreen look.
Ideal for: Wedding
How to do: Enhance your complexion with a mineral powder and hydration spray. Pretty up your brow bone with an oyster eyeshade and intensify the inner and corner of your eyes with soft silver shade. Define your top and bottom lashes with powdered eyeliner. Apply honey blush and terracotta lip color.
13. Shimmery Eyes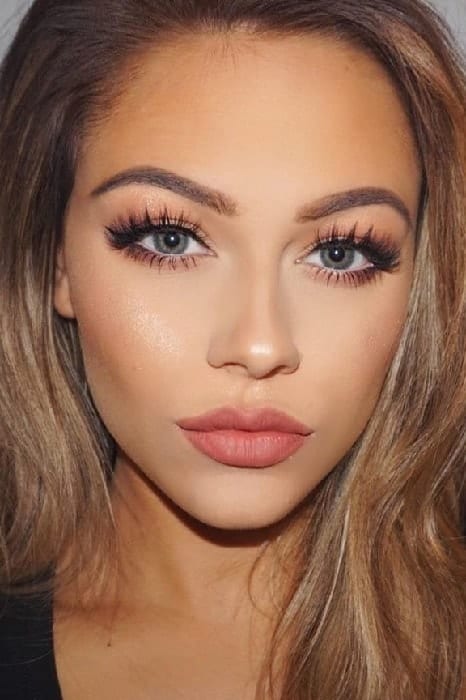 Time is precious and so is your beautiful skin.
Ideal for: Baby shower
How to do: Enrich your skin tone with a tinted moisturizer. Build up your brows to make them bold. Apply rose gold eyeshade along your browbone. Smudge a little red and pink shade at the outer corner of your eye.
Use a grey or a black eye pencil to line your top lash line, followed by a lash extending mascara and cream blush. For the lips, use rose gold lip gloss.
14. Pop of Colors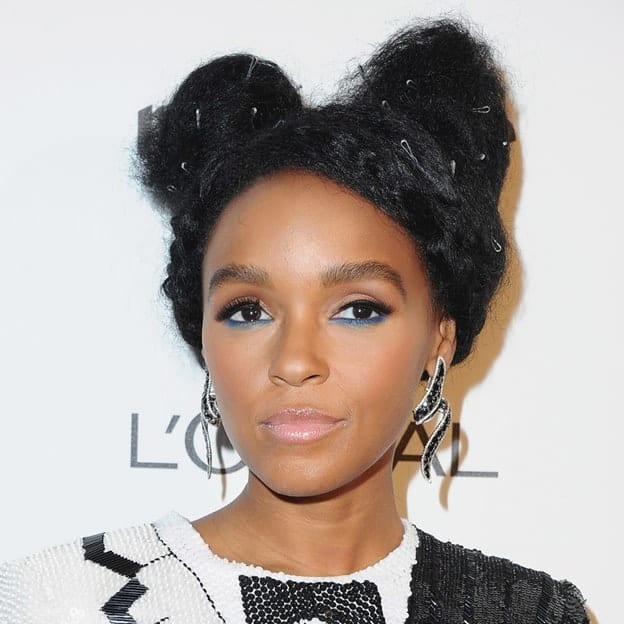 A rich and bright everyday light makeup look for all the admirers of pop colors.
Ideal for: Party/Date/Beach day
How to do: Apply a black gel/liquid liner to the top of your lids, followed by a coat of aquamarine blue eyeliner on the bottom lash line. Glam it up with spidery mascara, lots of blush and a nude/pink gloss.
15. Fiery Elegance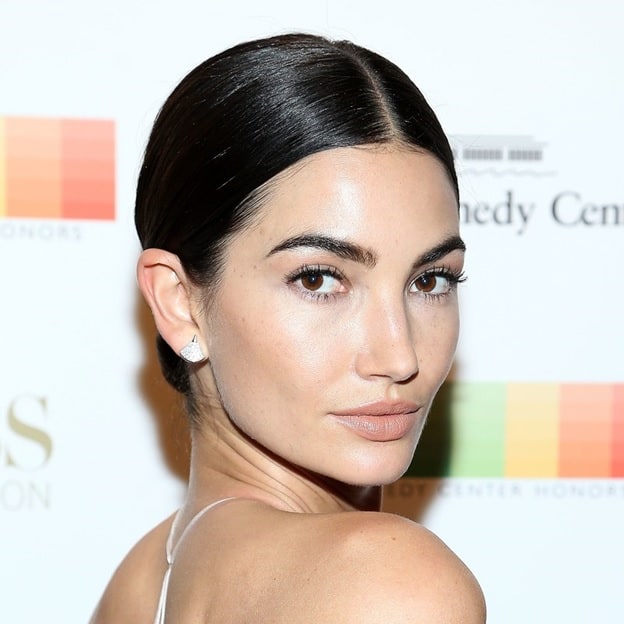 It's fiery, radiant and gorgeous light makeup ideas for modern women.
Ideal for: Date night/Party
How to do: Recreate this all-over glitz look with pearly highlighter over the nose bridge, cheekbones, and outer corner of the eyes. You can apply the teeniest bit of shade to the outer corner and tear ducts. Finish up with a clear lip gloss.
16. Alurring Red Lips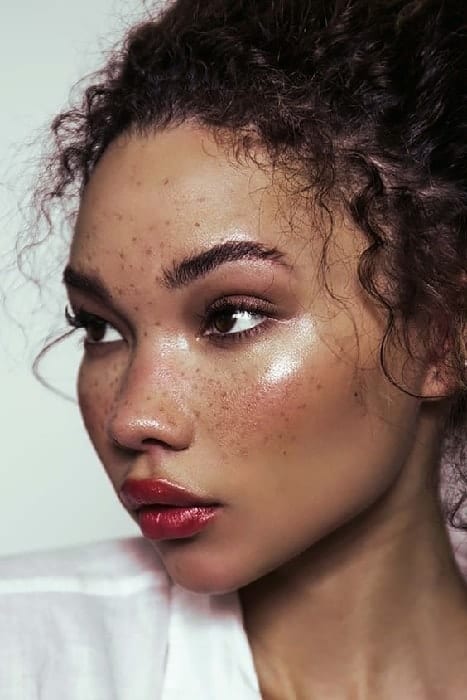 An effortless light makeup look that can be worn at home too.
Ideal for: Home/Everyday/Gym
How to do: The idea is to accentuate your lips and cheeks and create an alluring look. Apply a cherry red lip balm, creamy blush, and mascara. Dab coconut oil on your cheekbones, top of the forehead, and nose bridge, and then gently brush highlighter (do not overdo it) over the areas.
17. Minimal Looks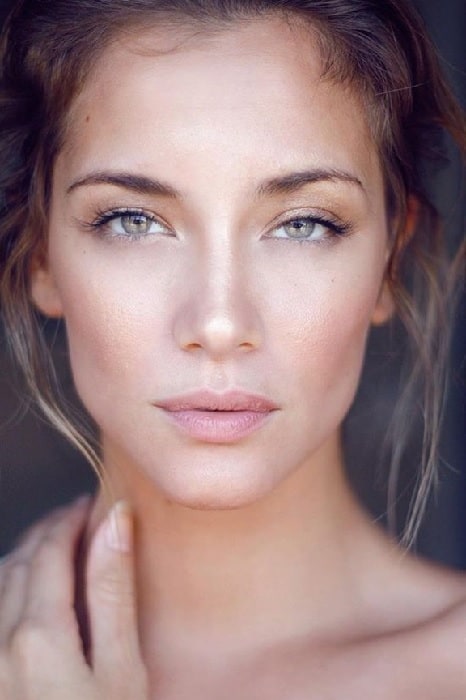 Minimal makeup; natural and stunning. One of the most elegant light makeup ideas for minimalistic women.
Ideal for: Gym/Park
How to do: Use a face powder with a gentle hand to boost your complexion. Add mascara to your lashes, and a taupe lip tint to your lips.
18. Dark Shade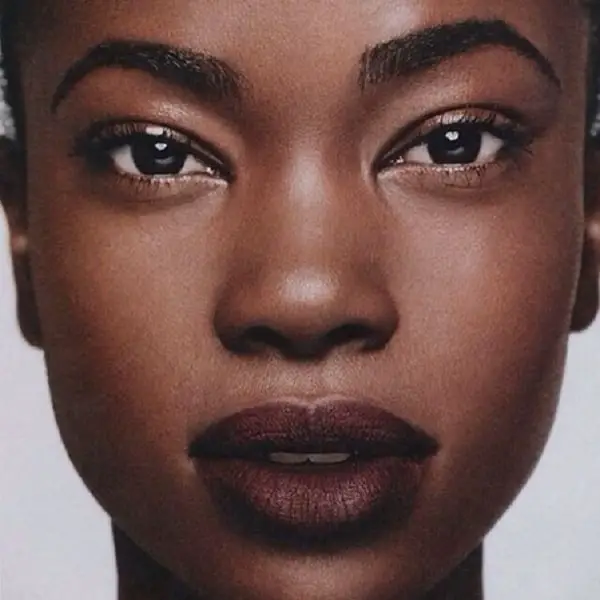 This is the ideal light makeup look to add a touch of vibrancy to your ensemble.
Ideal for: Casual/Mall/Lunch
How to do: Use a tinted moisturizer, accompanied by mascara, filled-in brows, and matte lip color of your own choice.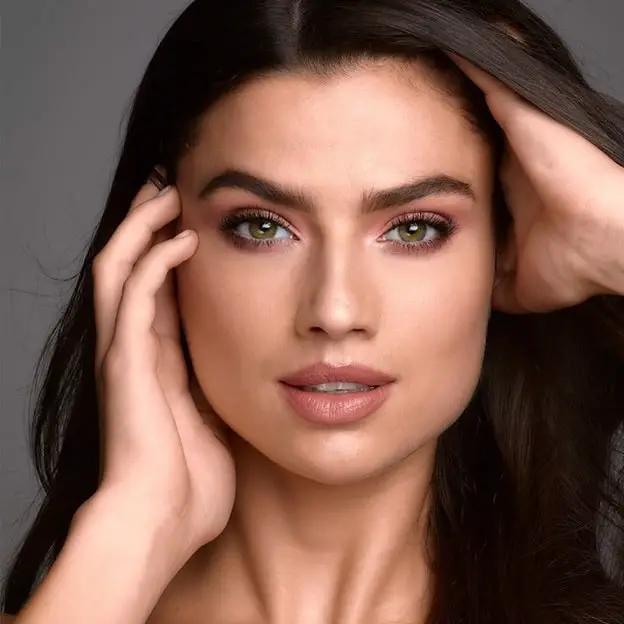 Light makeup freak? Doesn't mean you can't play with pink hues.
Ideal for: Office
How to do: Create this fresh look with subtle pink eyeshade (blend light and dark one together), blush, mascara, and matte lip tint.
20. Winged Eye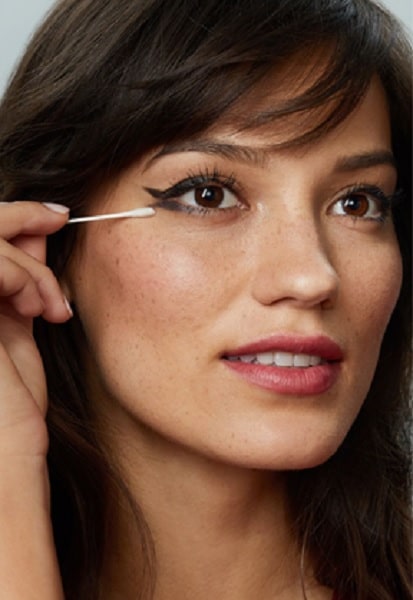 If you want to stand-out on an occasion, this light makeup idea is the one for you.
Ideal for: New year celebration/Occasion
How to do: Prepare your skin tone, glossy lips, and shiny cheeks. Grab a black gel liner and glide it over your top lash line creating a wing, and then in a similar way glide it on the lower lash line extending it across in a straight line.
21. Warm Peach Blush
A typical monochromatic light makeup look with gold eyeshadow for brown eyes!
Ideal for: Party/Birthday celebration
How to do: Get hold of peach and apricot hues, apply them in a sheer manner; peach blush, coral lip tint, tangerine, and copper eyeshade.
Think about getting up half an hour later and putting on light makeup in only 5 minutes rather than a half an hour's time. With that, the lesser you smother it with makeup products, the better your skin will be, and the merrier you'd look!