Makeup for burgundy dress is so gorgeous. Every capable makeup artist is aware that there are specific color combinations that complement each other and go hand in hand regardless of the customer seated in front of them.
In the makeup industry, there are certain colors that are considered evergreen and suit any sort of skin tone; dark, sultry and majestic. You can wear it during the day for a subtle sense of allurement or you can dress it up during the night and rock it with confidence.
What Kind of Makeup Goes With Burgundy Dress?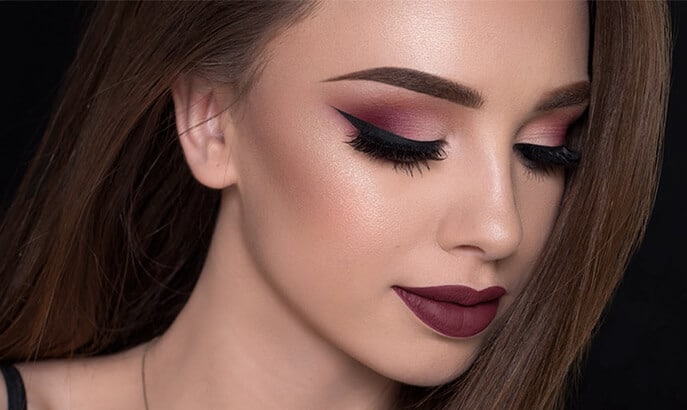 Since burgundy is a fairly vivid shade, your makeup for a burgundy dress is a crucial factor when it comes to complementing this specific shade. The key to enhancing your attire is to ensure your makeup is stabilized – balance is vital!
To evade from looking indecent, choose to highlight your eyes with ombre eyeshadow or lips with dark color because if you choose to accentuate every feature, you will fail to look sophisticated and end up looking too loud. For this very reason, you should adopt a rather simple and nude glow.
Match your Makeup with Burgundy Dress: Things to Remember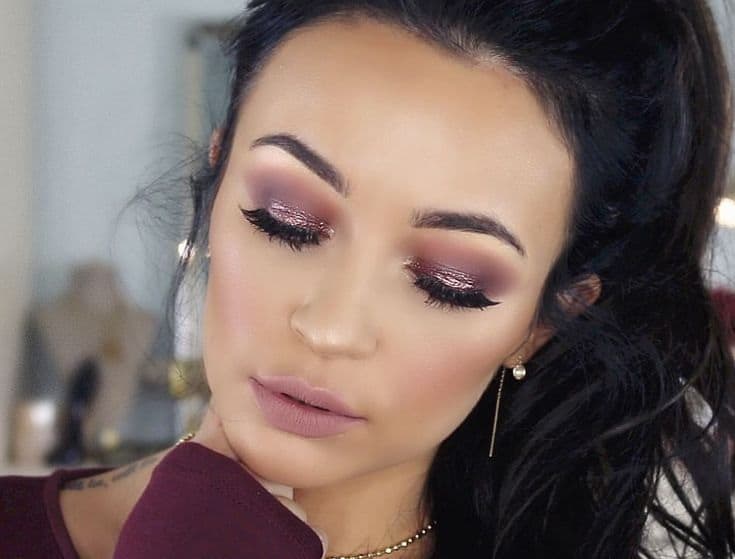 When wearing a burgundy dress, take care of a few things, and you are all ready to rock the floor with your looks. These points are:
Use a nude color base and light brown crease for your eyes. Glitter makeup is a perfect match too.
Burgundy lip color will give you a bold look. However, if you want a softer look, use a lighter shade like brown-pink matte lip color.
Use light shades of blush, particularly, light pink.
Also, use a highlighter to give a sparkling touch to your face.
Best Makeup Ideas for Burgundy Dress
You still may be wondering what kind of makeup goes with a burgundy dress? What kind of look would best suit with this shade, well in order to know more about what makeup to apply, What lipstick to use with a burgundy dress and of course what eye shadow will suit with a burgundy dress?  We have 10 ideas that you can choose from.
1. Go for a Natural Look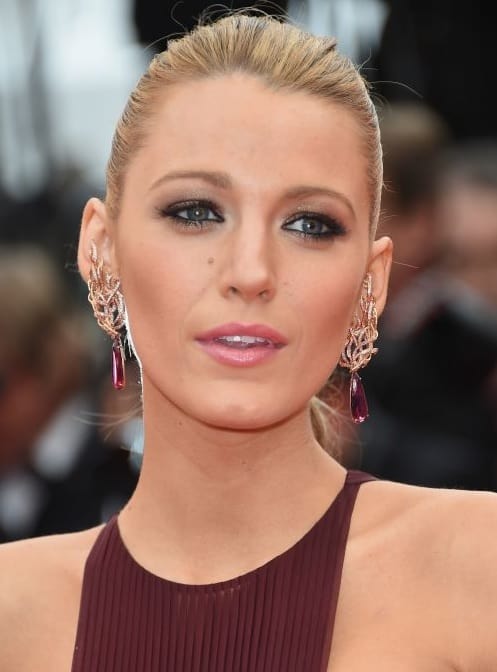 To get this makeup look for burgundy dress, you should use a tinted moisturizer instead of foundation as it can deprive you of a vibrant and radiant look and give you a rather dull look.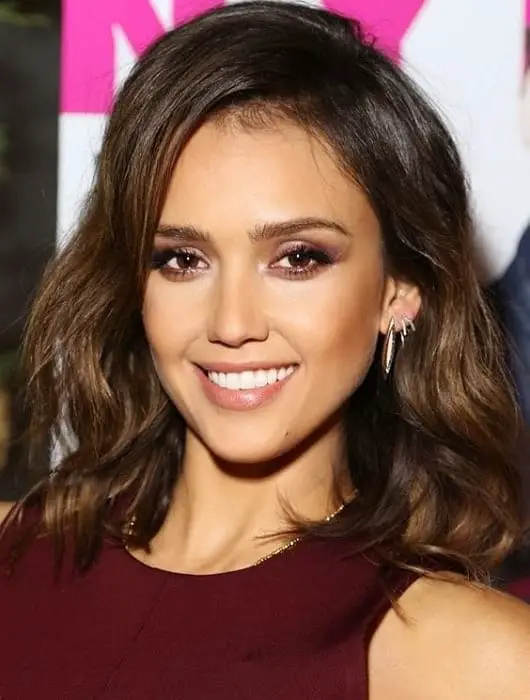 Apply and buff in a shade of foundation that matches your skin tone and gives off a natural look. Ensure that it is seamless and there are no signs of blotchy foundation on your skin. Use light color eyeshadows.
3. Dark Lips with Burgundy Dress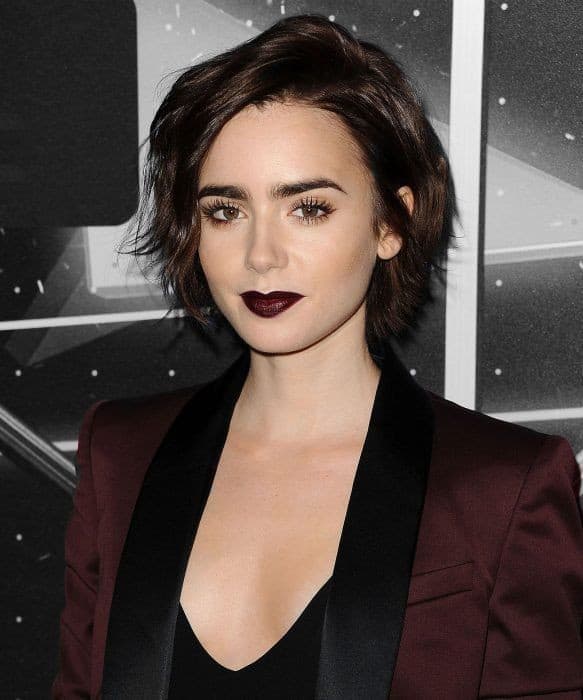 A burgundy dress paired with a burgundy lip is a timeless combination that should be pulled off with major confidence. If you have chosen a burgundy outfit for night time, you can opt for a bold and dark look. To get this burgundy dress makeup look, start off by blending in a foundation shade and swipe a light shade of blush across the apple of your cheeks.
If you do choose to wear a dark lip, choose one that is smudge proof since dark stains are more prominent than nude stains when smudged. Maroon matte lips are more smudge resistant than glossy maroon lips.
4. Glossy Burgundy Lips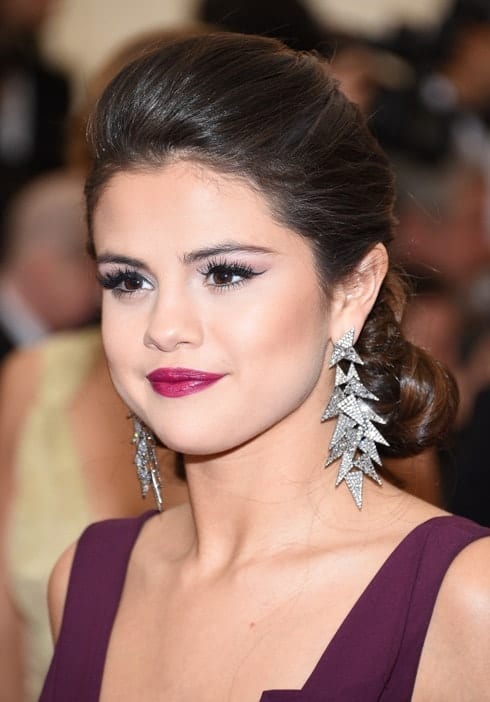 If you want a shinier look, use glossy lip color with light eyeshades. With a combination of a light shade of blush on and eye shades, you could have a shiny yet elegant look for burgundy dress.
5. Nude Lips Are a Win!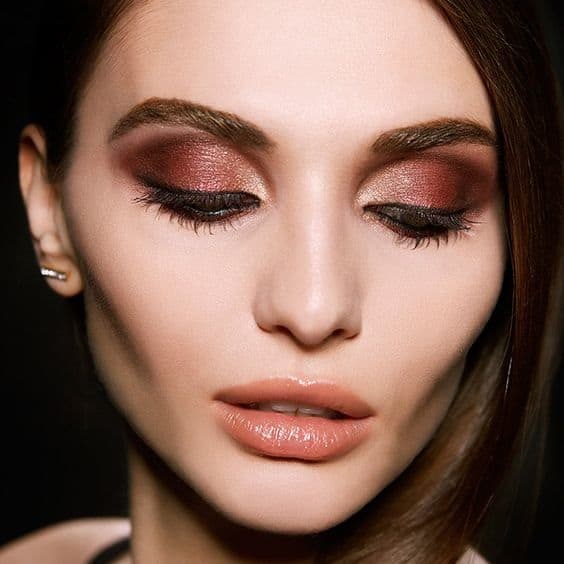 If you are not comfortable in dark lips, you can pick a nude shade or a shade that's similar to your natural lip color as burgundy dress makeup. If the nude lip shade is making you look washed out, apply a shade of rosy pink blush. To add a soft touch to the look, try brown smokey eye and you can swipe on a shade of baby pink gloss over your lips.
6. The Perfect Eye look!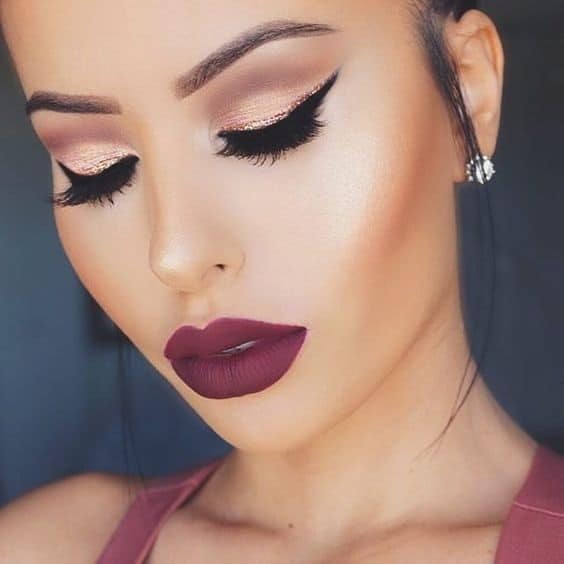 The old school Hollywood glam look can be beautifully paired with a burgundy dress. To achieve this look, begin by applying your base makeup evenly all over your face and lock it with translucent powder.
Moving onto the eyes, use a naturally toned rose gold eyeshadow. Then create a perfect winged eyeliner look using a gel eyeliner, and finish off with mascara to complete the look.
Coming to choosing the right eyeshadow color, shun from using green, blue, yellow or purple as they can contradict with your burgundy dress. Rather, elect natural shades like ivory, tan, crème, beige, brown or grey.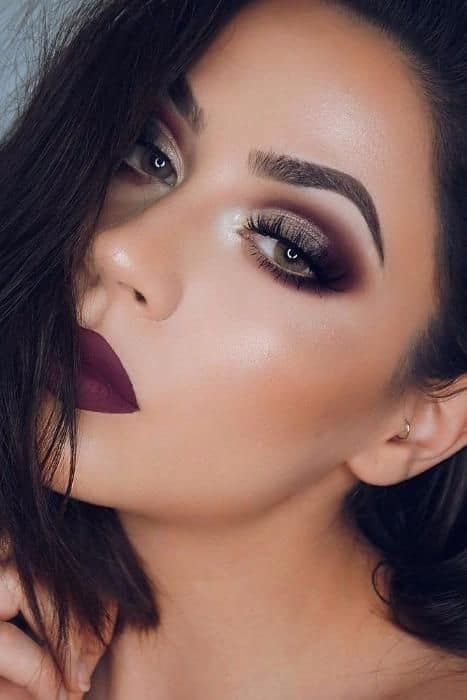 To really garner attention towards your eyes, one should opt for smokey eye makeup for burgundy dress. For this, use a glimmering black, grey or dark brown matte eyeshadow. This rule goes by without mentioning, but the key rule to a perfect smoky eye is blending till perfection.
8. Use Sufficient Mascara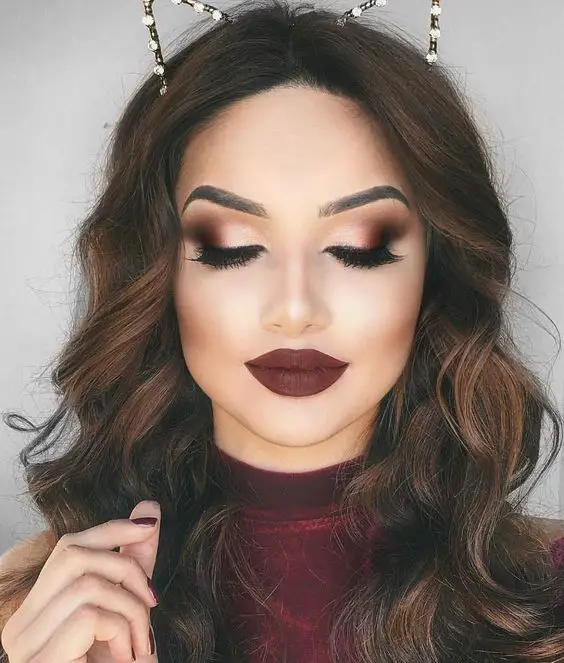 Curl your lashes with your handy curler and apply two to three coats of mascara. You can just not go wrong with heavy mascara across your eyelashes. This makeup look for burgundy dress is always a win.
9. Brows are Important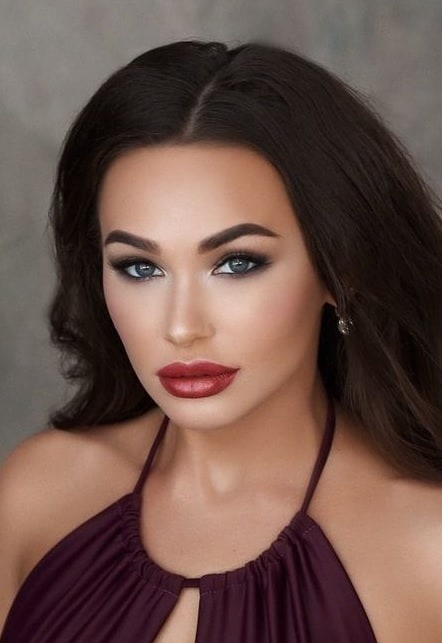 Major mistake women often do is ignoring their eyebrows. Your eyebrows are the frame for your eyes, so be sure to shape and fill them in for a perfect burgundy dress look for your event.
10. Winged Eyes with Pink Lips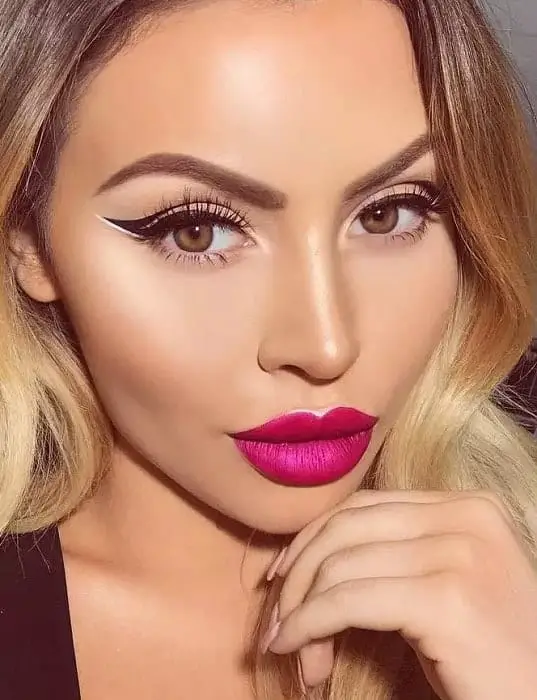 It isn't necessary to match the two but if you feel confident then don't be afraid to do so! You can contrast your lip color with your nail polish. You do not want to be over-match in your approach.
Unless red tone blushes are your forte, avoid applying blushes that are identical to your dress color. Powder blushes often oxidize whereas cream blushes don't. Also, pick blushes that match your skin tone rather than your burgundy dress.
Whenever and wherever you're going, these makeup guidelines for burgundy dress will ensure you look stunning the next time you pull out a burgundy dress out of your closet. Always remember, in order to pull off any kind of look, it is extremely essential to always walk with confidence and grace.