In this modern era everyone is scared about his or her skin and they are very touchy and want to do some action about their skin for getting beautiful and fresh skin. Most of the people cannot get the original result due to many reasons includes avoid pre caution about skin and other. There are the different precaution in summer and winter season are defined which you should followed. Skin has many types and in which one of the most important types is dry skin which is usually mostly people have and also share with you some of the most suitable and useful natural dry skin care tips which will greatly helpful for you and keep your face fresh.
Other types of skin like sensitive skin, oily skin etc has its own some skin care tips, in which natural sensitive skin care tips are already given in previous article and have great opportunity to see this and get help if you have sensitive skin or if your friend or any family member having sensitive skin you should told us about this article.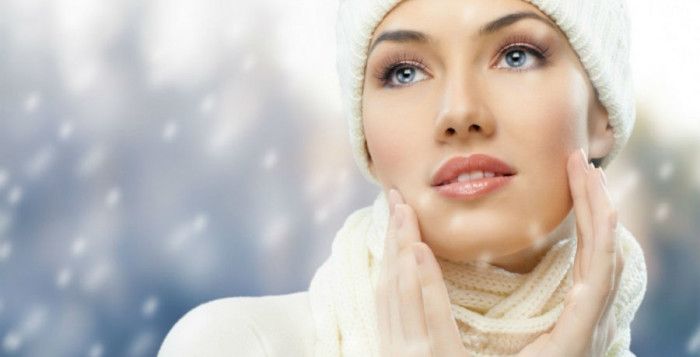 The Best Natural Dry Skin Care Tips
Some of the most useful and easily available natural dry skin care tips are given for you and you can enjoy any of the happiest occasion with fresh skin by following these tips.
1. Milk Cream
Using milk cream on dry face or dry skin can become the result of fresh skin and this method is mostly applied at home by housewife and young generation also because through this way, no chance of any side effect can occur.
2. Lemon and Tomato Juice
In this method you should require only one spoon of lemon juice and one spoon of tomato juice. Apply mixture of these juices on the face before at least 10 minutes of taking bath or shower. You can also used the mixture of milk cream, lemon juice and tomato juice and apply this paste on the skin for getting fresh and soft skin.
3. Drink Water
Although, there are a lot of benefits of drinking pure water and healthy juice and one of the most big benefit of water related with this article is clean up your face and skin by pimples or any kind of skin disease. You should no need to purchase any product or any kind of treatment, if you drink at least 2 liter of water daily, we sure that you have a healthy body and no need to waste your money and time by using different products.
4. Carom Seeds
By using carom seeds are simple; you need before a half hour keep carom seeds in hot water. Let it cool and strain the water and then wash your face with this water and getting rapid result in the shape of soft and fresh skin. This is an other useful natural dry skin care tips.
5. Use Normal Water While Bathing
This is the key point of caring your skin that do not use too hot or too cold water while you washing your face or skin. We often see that in winter season some people use hot water and wash body with hot water, this will badly effect on skin. Always use normal water in every season either is winter or summer.
6. Shaving
Well, shaving is also become the result of drying your skin easily because during shaving you are leaving or scrapping off natural oil from your skin which will become the causes of skin problems. Skin specialist will recommended the time of shaving which is after bath because in this time your hair is wet and you easily leave off and must be use some useful gel or cream while shaving.
7. Away From Sun
Yes, sun or sunlight becomes the causes of many harmful problems like skin damage, burning, swelling and other major disease. In the summer season when sunlight is too hot you should avoid from sun and especially for those people who have most sensitive or soft skin. Ultraviolet or blue light which is come from sun are directly affected on your skin and become the causes of many skin problems. Most of the skin specialist recommended that keep away from sun from 12 pm to 3pm.
8. Gram Flour, Yogurt and Almond Oil
One of the best treatments of dry skin at home is using these products in this manner.
Half cup of Bengal gram
Half cup of yogurt
Two to three drop of almond oil
You need just three things and after mixing those to each other applied on the face truly. This paste will helpful for your skin and skin beauty and having always fresh skin. This is a best natural dry skin care tips.
Cover Up – Natural Dry Skin Care Tips
Among all the tips, this is the best all of other because in which you no need to purchase or waste your time while selecting any product for skin. You should cover up your skin either you have dry skin, oily skin or any other kind of skin. Using some piece of cloth and sunglasses especially in summer season while you are out of home. Care your skin and get rid from many other diseases because most of the diseases are related with your skin. If you have natural and fresh skin, it is the guarantee of good health.
So, these are main natural dry skin care tips and you must be following them for getting healthy body and fresh skin. We sure about these tips will greatly helpful for you and your skin.