Who says classy and elegant eye makeup for older women is not possible?! Of course, it is. All you really need to do to be successful with your make up at an older age is to know what to do and what to avoid.
That's why today I not only bring you 20 different eye makeup ideas for older women, I also bring you some tips that will make your life a lot easier and that will help you exalt your beauty at any age.
If you keep these tips and tricks in mind, you'll find that makeup can be found at any age, and that you can make the most of it and use it not only to transform your face but also to make it livelier and take years off of it instead of the opposite.
Eye Makeup for Older Women: Tips & Tricks to Remember
Now that we've discovered some of the best eye makeup for older women, it's time to discuss makeup tips that every older woman should remember. These tips won't only make you look better, they will also help you look revitalized and rejuvenated even if you decide to put very little makeup on.
No Heavy Eye Makeup
As you age, makeup should become more and more minimalist. The less make up you wear on your face, the less aged you will look. For example, if you abuse your eyeliner and decide to wear super pigmented eye shadows, you will be adding extra years to your face. That's not what we want!
What's more, heavy makeup on older women can bring focus to the little imperfections such as crow's feet and if you have hooded eyes, abusing your make up can magnify them. Remember that when it comes to eye makeup for older women, less is more! Be subtle with your look; all you need to look good is a little blush, lipstick, and lots of mascara.
Keep The Eye Shadow to Minimum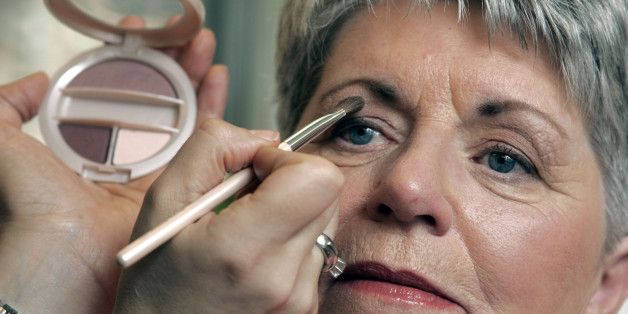 When I say you should be subtle with your makeup, you should also learn to keep the eye shadow to a minimum. If you've always enjoyed eye shadow and the many different looks you can accomplish with it, consider taking this as a new learning opportunity. Learn how to keep eye shadow to a minimum and still get incredible looks for every occasion. Try not to use more than two colors of eye shadow and don't apply it on your brow bone anymore!
Recognize Your Best Features
It's very important for older women to accept and recognize the fact that our faces change over time, and it's a good idea to acknowledge and identify how our features have changed and what are the best ones so we can bring them to the forefront.
This is why you should stand in front of the mirror, no makeup, and really look at yourself with love in order to identify the best features. Playing up your best features is one of the most essential eye makeup tips for older women, so focus on that.
If you really have trouble identifying your best features, try to remember all the compliments you've received through the years. If your memory is not so great, think of the compliments you've received in the last few months. Do people mention your eyes? Allow them to stand out and play them up as best as you can. Remember, always choose between your eyes and your lips, never play up both, otherwise, they will compete for people's attention.
Use Primer
Primer is everything when it comes to eye makeup for older women. Why? Because it's the secret to flawless, almost air-brushed eye makeup. If you invest in a high-quality primer, your makeup will definitely be transformed for the better. Just make sure you apply a coat of it on your lids before you apply your eye shadow so it all stays in place for longer!
Don't Be Afraid to Smudge Your Eyeliner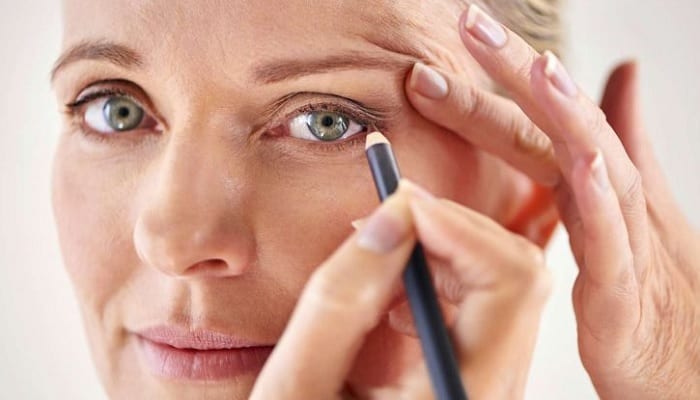 When you allow your eyeliner to be thick and heavy, your eyes will be brought to the focus for all the wrong reasons. We already discussed the topic of heavy makeup, so one of the things you can learn how to do is to smudge your eyeliner so it doesn't look harsh. In fact, you should replace bottom eyeliner with eye shadows instead! This will help your eyes look bigger and more open, without adding more product than you need.
Know What Colors Work for You
As you become older, it's important that you learn what color eye shadows and which shades work best for you. Not only because this will help your eye makeup for older eyes look better, but because it's necessary. It's just like choosing the right colors for the season, except we're talking about the right colors for your face.
In order to choose the right shades, you'll have to consider the color of your eyes. For example, blue eyes look great with earth tones, while green eyes will pop with purple shades and brown shades. And if you have brown eyes, everything will work perfectly on you, so count yourself lucky!
Mascara & Lashes Are Everything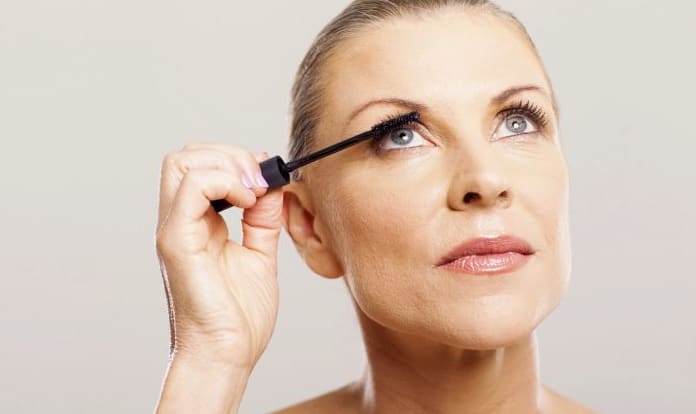 It's vital that you invest in a high-quality mascara because lashes truly make all the difference in the world. The trick with eye makeup for older women is to bring volume to the lashes because they open up your eyes effortlessly.
If you want better and fuller lashes for your eye makeup for older women, make sure you don't pump the wand of the mascara in and out. This will dry out the product, making it less effective and chunky.
If you want your mascara to be incredible, use a curler and apply a primer as well. Why? Because the primer will separate the lashes while the curler will give the lashes that incredible curl that opens up your eyes a lot better.
Always start applying your mascara as close to the roots as you can, so you can create that super full look that you're looking for. Also, wiggle the wand back and forth so you can get mascara on the base of the lashes for a uniform look.
Amazing Eye Makeup for Older Women
Following are 20 most elegant eye makeup for older women to explore.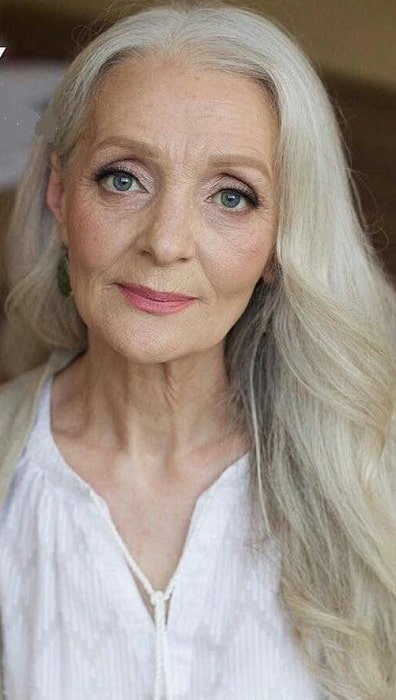 This everyday eye makeup look for older women is a great option for any casual outing. If you're going out to eat, or to have a cup of coffee with friends, this look is the right choice. As you can see, you need very little to look your best!
2. Night Time Eye Makeup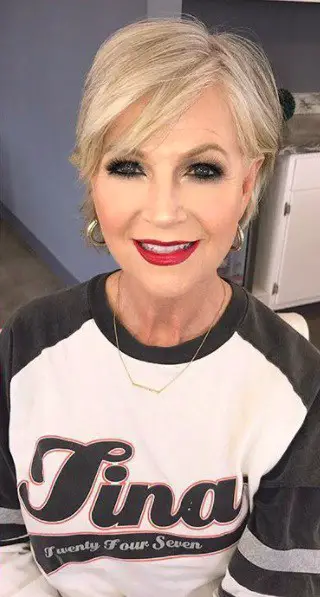 Who says older women can't look great with heavy makeup? The trick is to do it right! This black smokey eye makeup for older women, even though it's very bold, it looks amazing and it creates a nice effect, where all the attention is brought to the eyes, without making them look overcharged or harsh.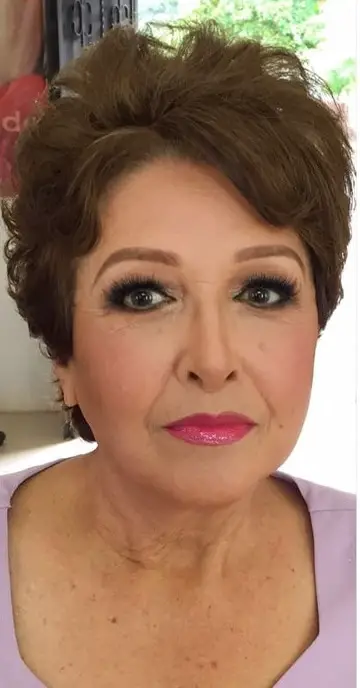 Smokey eye is one of the go-to options that everyone can pull off if done right. Older women are not the exception, so if you have an important event coming up or a night out, this option will suit you the best.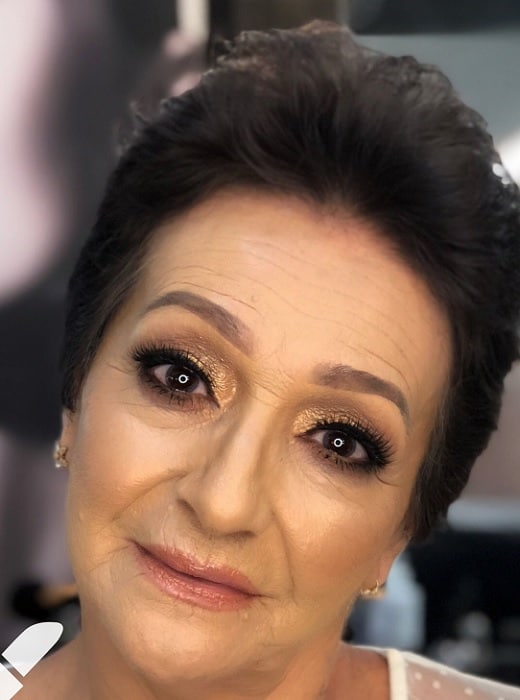 This older women's eye makeup is just as lovely but less dark, which is great news for those who still want to look subtle but make an impression. The main focus here is on the lashes and the eyeliner, which is kept at the top.
5. Light Eye Makeup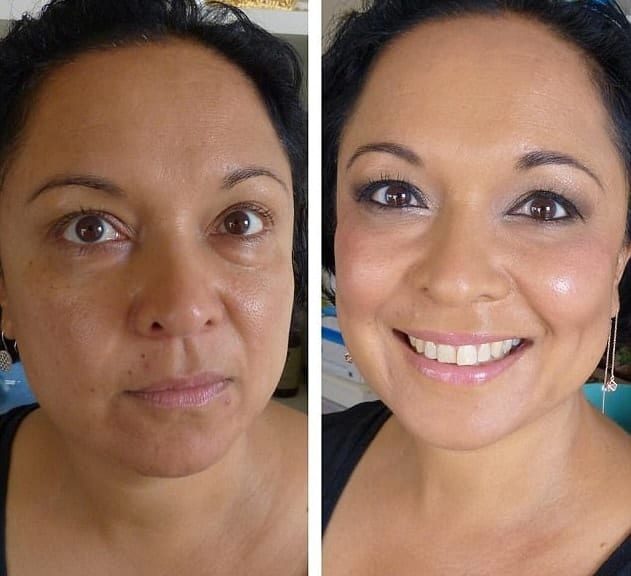 This light eye makeup for old ladies is subtle yet elegant and stunning! As you can see, the use of light eye shadows really bring light to your eyes and they create the illusion of space, which makes your eyes look bigger and more alive.
6. Grey Eye Makeup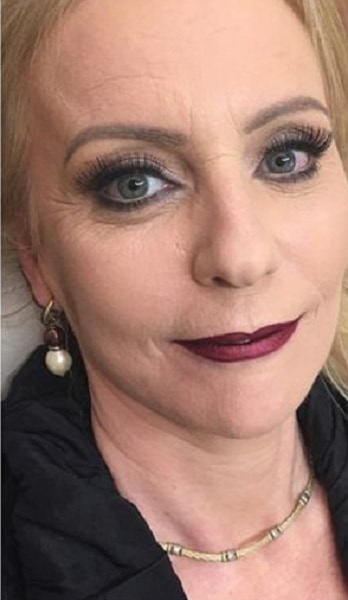 Grey eye makeup on older women looks are truly magic and they are also elegant, sensual and super classy. There's something about grey that works well on everybody and it creates a sultry look. As you can see, the focus is on the eyelashes and the eyeliner is kept very subtle.
7. Bold Eyeliner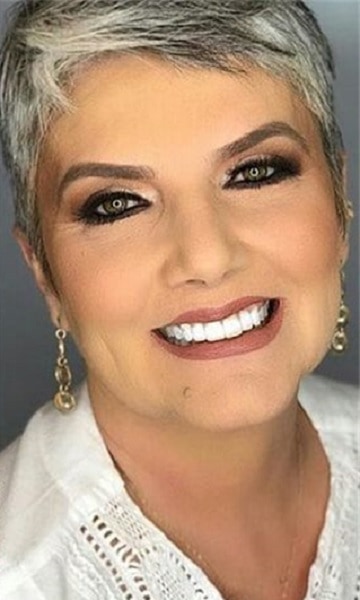 If you love gold eye shadow, this golden look will be the right option for you. It's light, and with the help of eyeliner, you can make it suitable for any occasion. Keep the rest of your makeup light and go for a nude lipstick to complete the look, and you will look effortlessly beautiful!
8. Winged Eye Makeup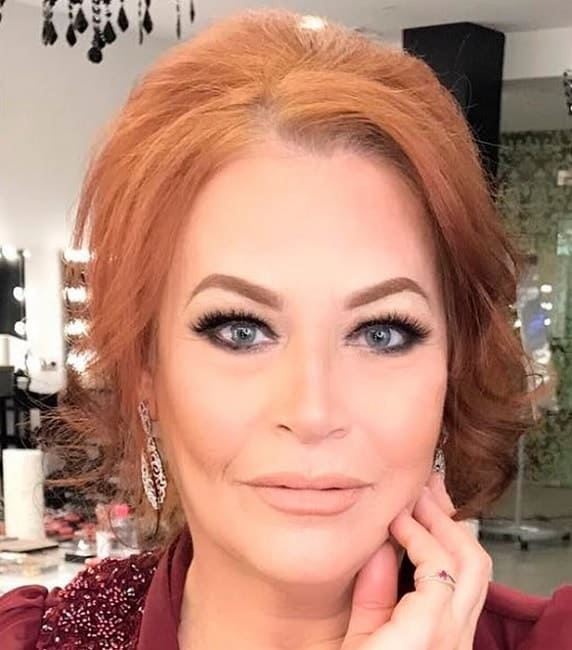 This winged eye look is a great option for old women if you want to bring focus to your eyes without too much effort. Adding highlight to your brow bone will also make you look fresh!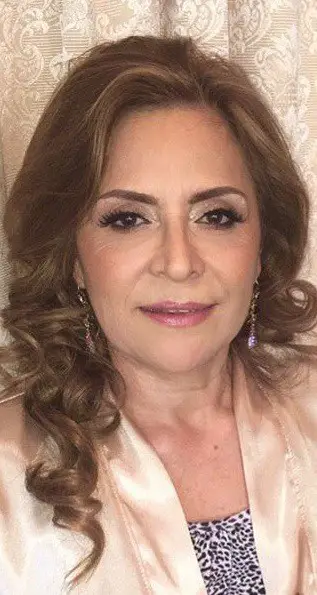 This subtle eye makeup looks incredible on older women. How says it's not possible to create a stunning look using only light shadows? In fact, light shadows make you look younger and they bring attention to your eyes for all the right reasons.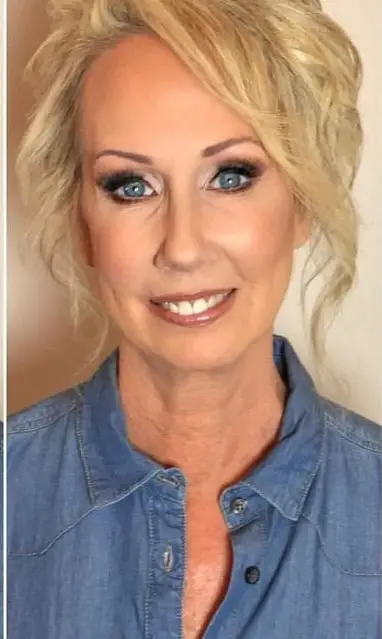 This older women's eye makeup option is another stunning look and it will help you look incredible with very little effort. This is a look you can wear for day time events if you want to make a good impression.
11. Purple Eye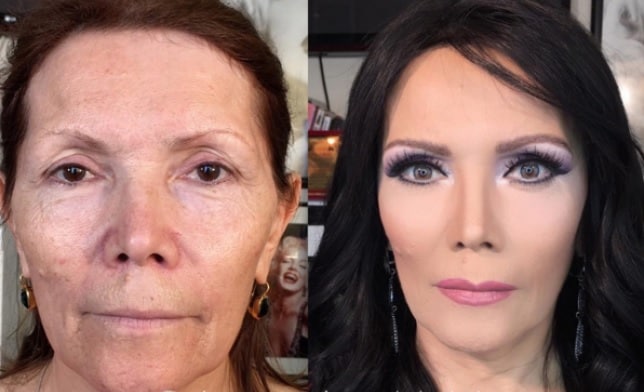 Purple eyeshadow on brown eyes works incredibly and this subtle look, makes your eyes pop and it brightens up not just your eyes, but your entire face!
12. Sultry Eye Makeup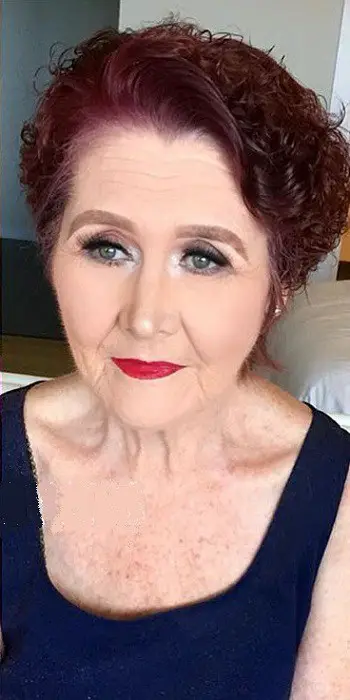 Shimmery eye shadows create a sultry look for older female that you can wear to any occasion. It will bring light to your face and make you look revitalized.
13. Earth Tone Eye Makeup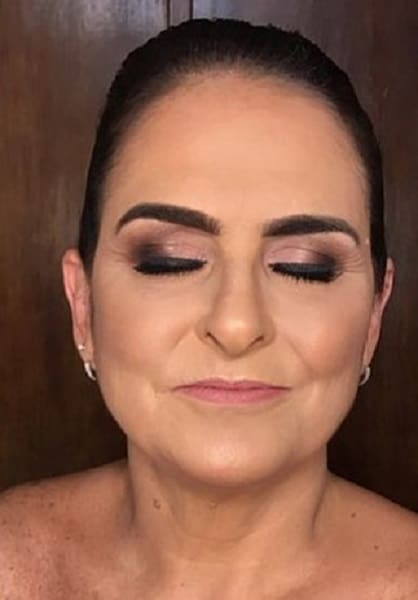 This earth-toned eye makeup for older women is incredible and it's great for any special occasion. Keep the rest of the makeup subtle and you'll bring all the focus to your eyes.
14. Casual Eye Makeup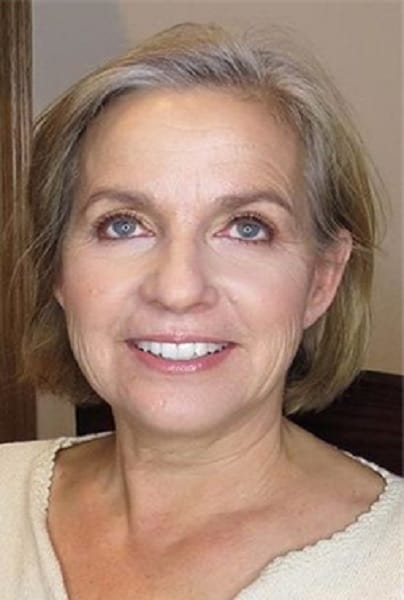 This casual eye makeup on old women is perfect for everyday wear and it's very easy to pull off. All you need to do is keep the eye shadow light, and go for a brown eyeliner instead of a black one. That will make the look very subtle and it will help open up your eyes.
15. No Makeup Eye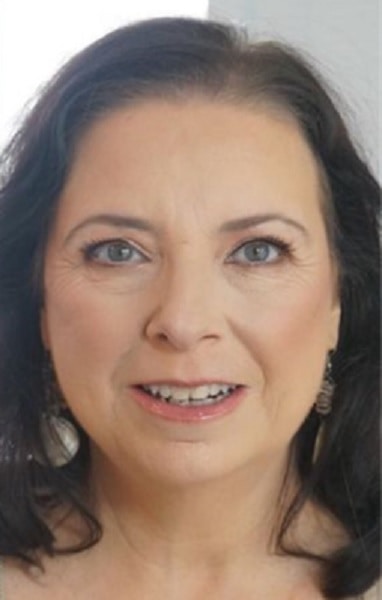 The "no makeup" look has become very popular in recent years and the point is to use makeup in such a way, that it doesn't seem like you're wearing anything. That means that you'll look natural and yet stunning. As you can see, the blush is kept nude and the lips as well, while the eyes sport very subtle eye shadow and little eyeliner as well.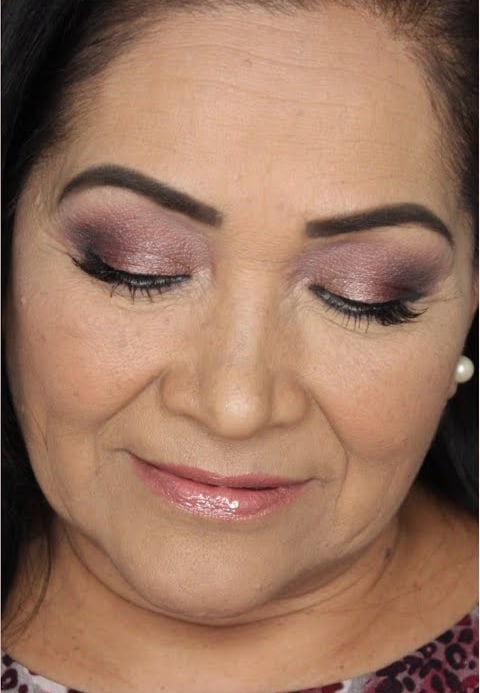 This pink makeup for old women is perfect for any special occasion and it can complement your outfit very nicely. Eyeliner is kept to a minimum, so it brings your eyes to the focus but without making them dark or harsh.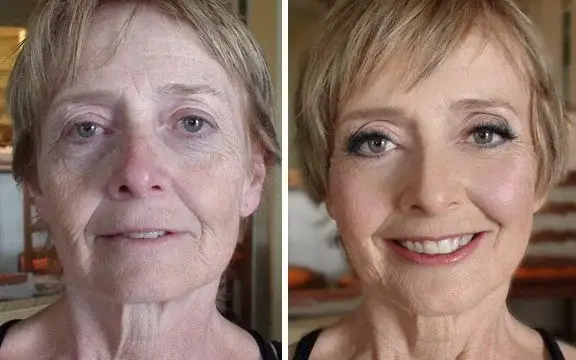 This older women look with light eye makeup is super easy to put on and it will suit everyone equally. It's a great option for any occasion and you can customize the rest of the makeup however you see fit.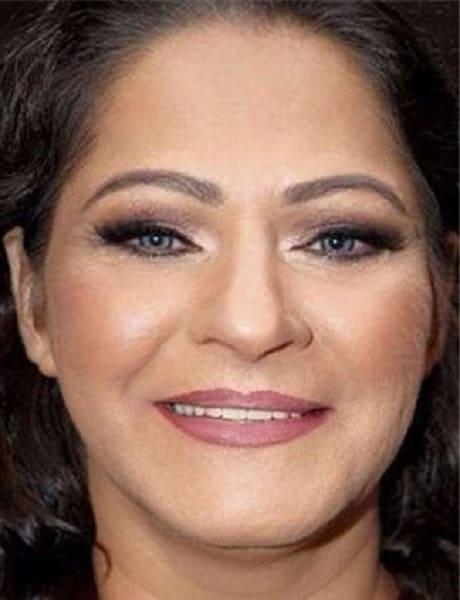 This brown eye makeup for older women is wonderful and it will bring out your eyes in a lovely way. The eyeliner is a bit harsh, but if you keep it on top, it will help your eyes look wider.
19. Cream Eye Makeup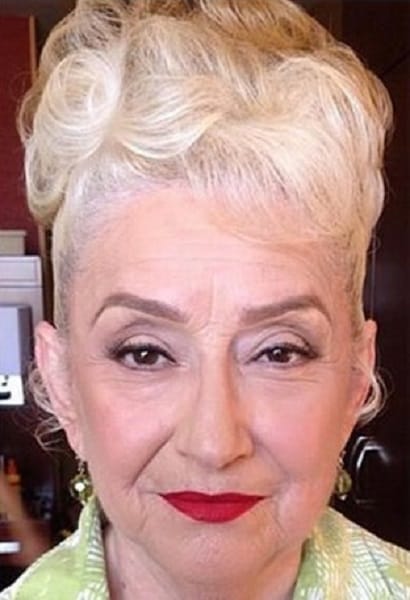 Old women with cream eye makeup look super elegant, simple and classy, and it will make you look incredible in an effortless way. Pair it with a bold lipstick and you'll have a fierce look!
20. Natural Eye Makeup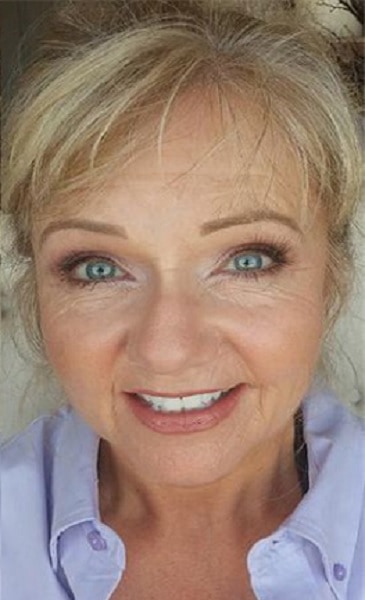 This is yet another great daily eye makeup for old women. Just choose a light eye shadow and use brown eyeliner!
As you can see, eye makeup for older women only takes a bit of knowledge and some practice to make sure you look your best! Hopefully, this article was helpful and you'll be able to pull off any of the eye makeup looks for older women we provided.