Want to have a bold look at a party but can't decide on makeup for red dress? Usually, women who want to look bolder, choose a red color dress. The red color is famous as it not only brings out an alluring yet bold look in all women.
However, carrying the right makeup with this bright color dress could be a bit tricky.  To make it easy for you, we will discuss 30 beautiful looks you can carry with a red dress. But before that, let us discuss makeup that goes best with a red dress.
Suitable Makeup for Red Dress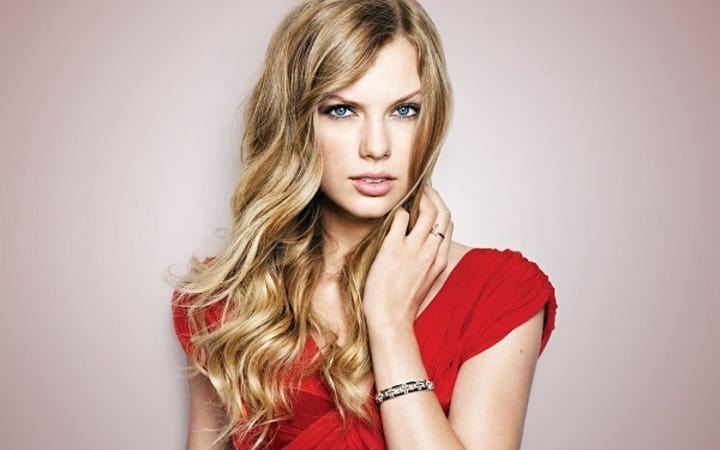 Many people ask this question. Whatever the answer is, it is usually not the red nail color and red lipstick. To get a more modern look, try using warm pink or shimmery nude color to paint your lips and nails. To give it a little more modern look, you can combine it with retro eyes.
To create a lovely lady in the red dress, start with applying the highlighter under the brow, on the inner corners of your eyes. Apply highlighter on the top of the cheekbone as well as it would help you in creating a carmine effect.
Now start applying eye makeup, come to brighten up your cheeks, and finally the lipstick. It is better to skip the gloss and match the nail color with lip color and then hit the town in as a red-hot woman.
It doesn't mean that you would not look good in red color nails and red color lipstick. There are many ways you can carry makeup to make yourself look beautiful and stunning.
Match Your Makeup with Red Dress: Things to Remember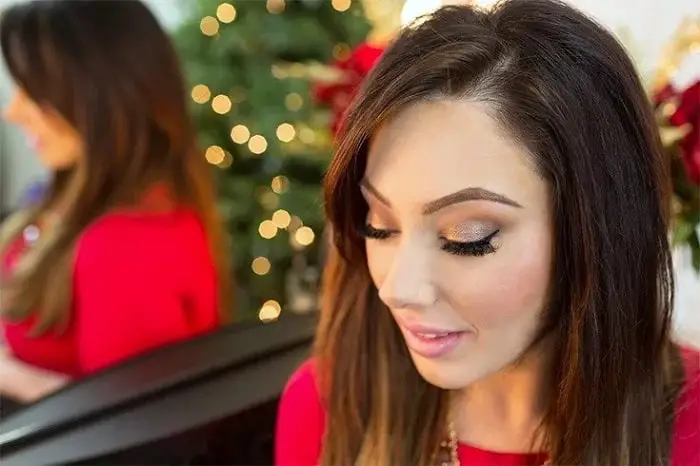 Whether you wear a red dress for your prom, festive occasion, dinner party, date night, or even for the office, it is a guarantee that heads will turn to look and appreciate you. There are many makeup ideas for a red dress, and tips as well that you can use to get a catchy look with your favorite red dress. Here are some tips that would help you in getting the right makeup for the red dress:
Do not match your dress with your hair color, instead match it with skin tone. With a red dress, if you are highlighting your eyes, do not highlight your lips, and vice versa. Always apply foundation with a lighter touch.
If you want to wear red lipstick, use one that is smudge-proof. Before applying red lipstick, prepare your lips by dabbing foundation around your lips. Make sure your lips look symmetrical. Use the same color lip liner, it also helps in making your lips look symmetrical. Use a brush to apply lipstick.
If you want to keep your lips neutral, match your lipstick color with the natural color of your lips. If you are applying red lipstick, keep your eye makeup neutral.
Avoid using blue, green, yellow, or purple eyeshadows, as they will clash with the hot color of your dress. Add a dramatic look to yourself, by making your eyes smokey. Use matte or shimmery black, grey, and dark brown eyeshades for this purpose.
Don't forget to use eyeliner. Use plenty of mascara to make your eyelashes a prominent part of your eyes.
When applying eye makeup, some people don't pay much attention to their eyebrows. Don't do this. The shape and color of your brows make a great impact on your overall look.
You can match your lipstick and nail polish color, but if you are using red lipstick, try to apply different nail polish. You do not need to match the blush on to your dress. Any shade of pink usually looks better.
If you are using powder blush, it would become darker when you apply it as it seeps into your skin. On the other hand, cream blush would stay the same.
Apply translucent face powder in the end. Little dabbing of this powder, especially on chip, nose, and forehead, helps you in setting up the foundation and concealer, and it also keeps your makeup fresh for hours.
Best Makeup Ideas for Red Dress
Now we will have a look at 30 makeup ideas that you can adapt when you want to shine in a red dress. Have a look at them:
Favorite Red Dress Makeup Looks
First, we would discuss 5 red dress makeup looks that are our favorite.
1. Sultry Red Shade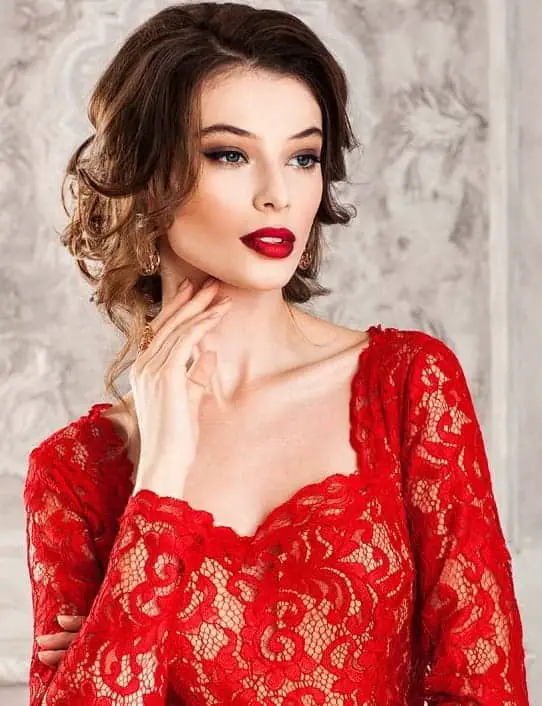 This makeup will give a bold look to you in a red dress. Use two shades on your lips. A lighter shade on the middle of your lips, and a darker one on the corners. With these bold lips, don't wear heavy eye makeup. With a lighter matte eye-shadow and neutral lip liner, give yourself a stunning makeup look for red dress.
2. Red Lips with Golden Shiny Eye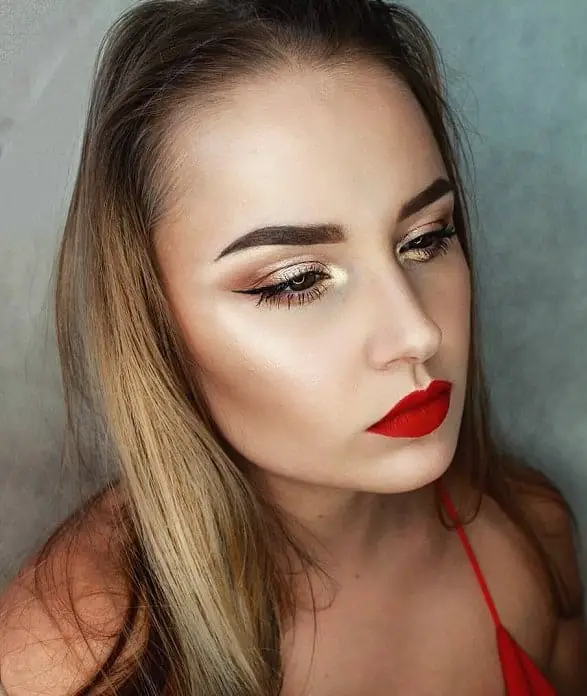 If you are wearing red lipstick, you can pair it with shiny eyes. After applying primer, use shimmery golden color to add shine to your eyes. Use the golden eyeshade in the inner corners of your eyes as well. Apply thin long eyeliner. This gold makeup on brown eyes is the perfect makeup for red dress.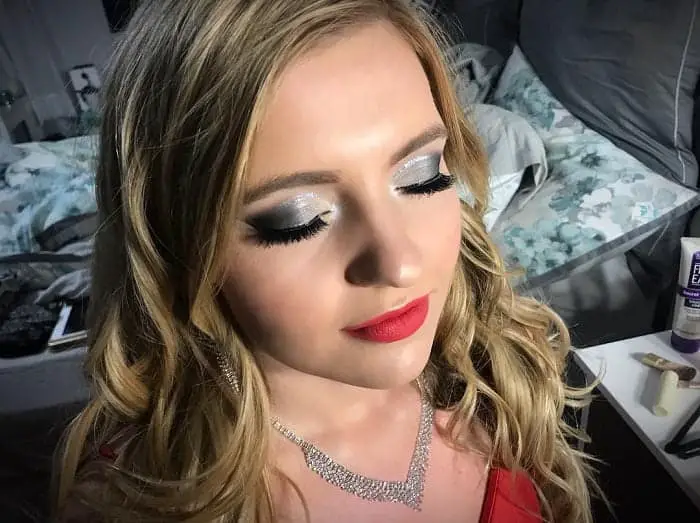 If you are getting ready for a wedding ceremony or any other formal occasion, try getting silver eyes. In this case, instead of red lips, use a darker tone of pink. Then apply silver eyeshades. Firstly, apply a base color and then use silver eyeshade on the upper eyelid. Use a highlighter on the brow line. Use think eyeliner and heavy mascara.
4. Glossy Shades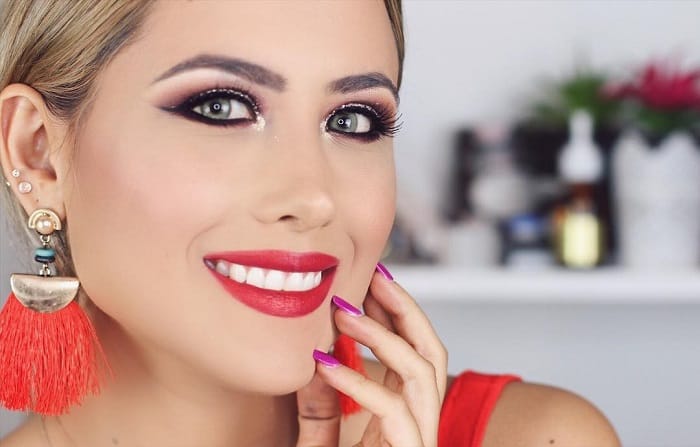 This is one of the most favorite glitter makeup for the red dress. Use a cherry-blossom lip color, with light eyeshades but thick eyeliner. Use the eyeliner to give your eyes a smokey effect. Take eyeliner out of the eyelid. Use a lighter blush. Instead of matching nail polish color with your lip color, use a shade of pink.
5. Bold Lips with Smokey Eyes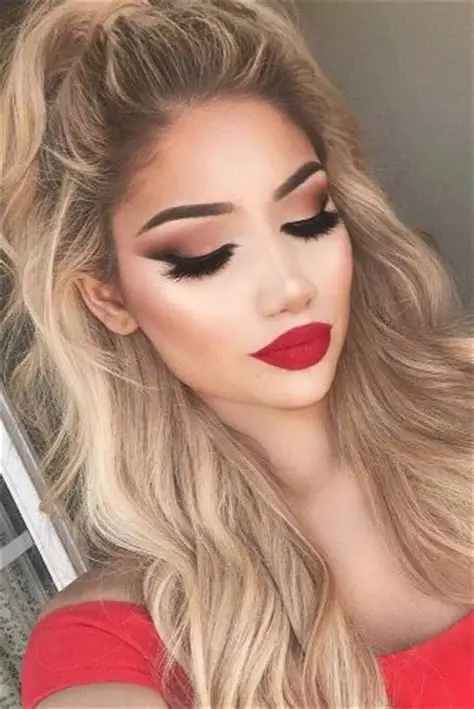 This is one of our favorite makeup ideas for a red dress. Instead of red, apply maroon lip color. Use a brush to apply lip color and give your lips a bolder look.
With maroon lipstick, instead of a matching or red eyeliner, wear brown smokey eye makeup. Blend black and brown eyeshades and use a thick eyeliner. Heavy mascara will add a little more charm to your charming eyes.
Perfect Makeup for Red Dress with Brown Eyes
With a red dress, brown eyes look good too. Here we will discuss 5 looks for red dress and brown eyes.
6. Subtle Eye Makeup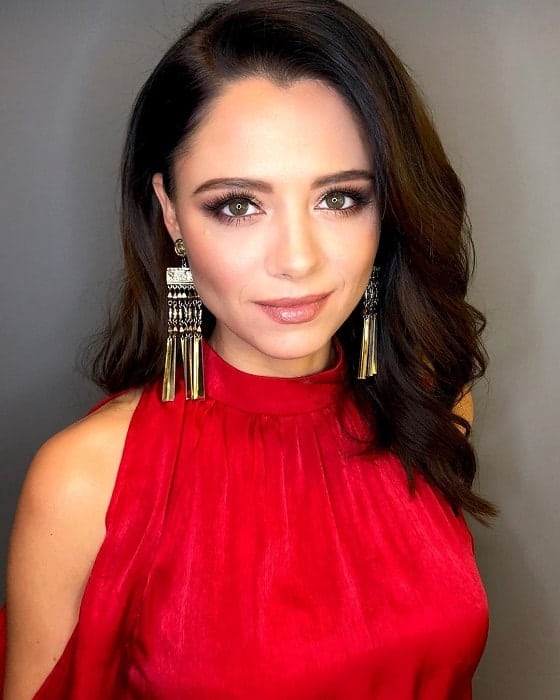 This red dress makeup look is simple yet classy. With light color lips, little brown smokey eyes look great. You can see that only a think eyeliner is applied on the upper eyelid.
7. Red Lips with Brown Eyes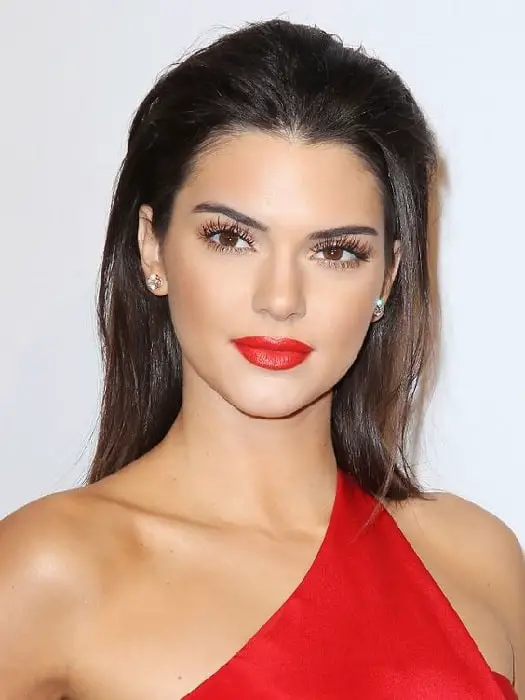 If you want to wear red lipstick, a lighter brown eye will look great as well. Make your lips bold with matte red color and use light brown eyeshade to highlight eyelids. Thin eyeliner and light mascara go well with this look with red dress.
8. Simple Nude Look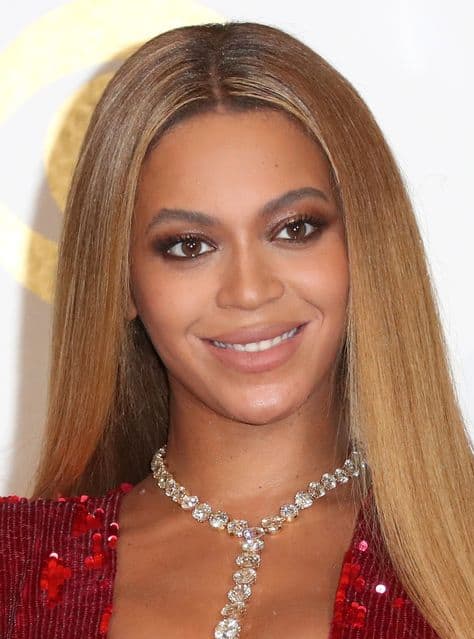 Nude will always stay in fashion. If you want to have a different look, try nude lips with brown eyeshades, that too not too dark. Add a little shimmer on the upper half of the eyelid to give it a glamorous look. This bronze makeup for red dress will make you stand out.
9. Nude Lips with Smokey Eyes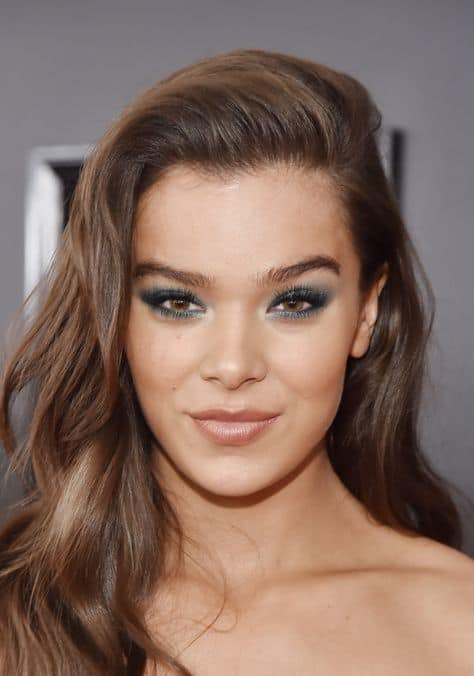 It is not necessary that you wear light eye makeup for red dress with nude lips. In fact, smokey eyes look great with nude lips. Blend different colors to make your brown eyes smokey.
10. Pink Lips with Smokey Eyes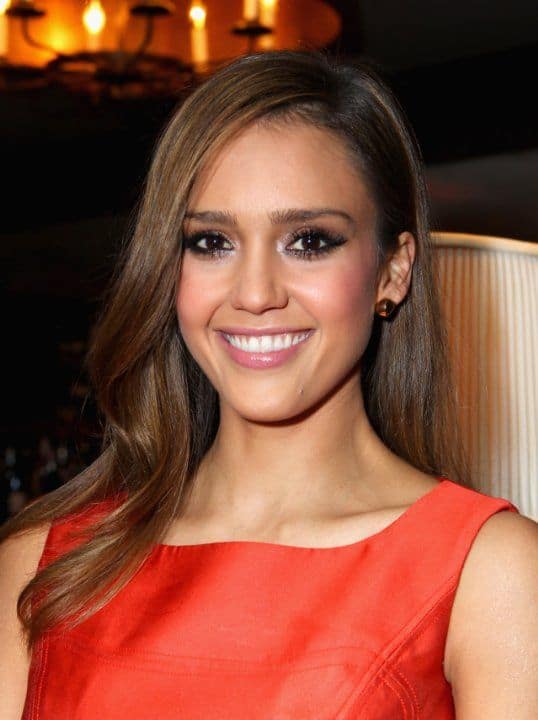 This makeup for brown eyes with a light pink shade of lip color can enhance your elegance in a red dress. Use a blend of brown and black shades to make your eyes smokey. You can match your lip color with nail polish.
Red Dress Makeup with Brown Skin
If you think that red dress only suits on lighter skin tone, you need to rethink. Red dress looks stunning on brown skin, especially, when carried with proper makeup. Let us now discuss 5 looks that go beyond beauty with a red dress and brown skin.
11. Thick Eyeliner and Red Lips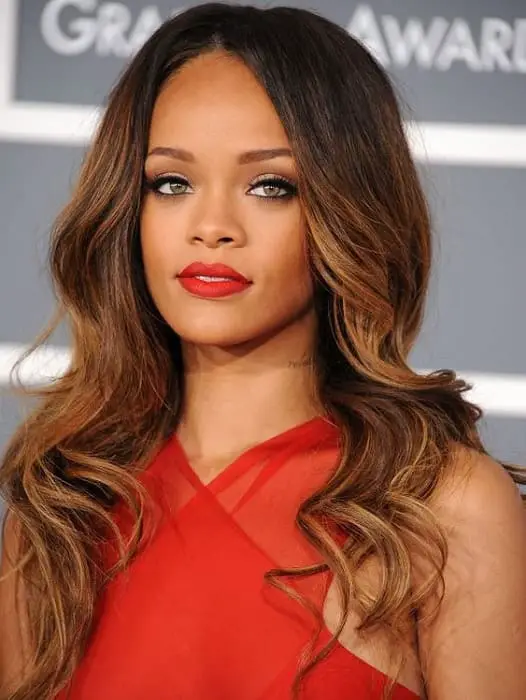 On brown skin, red color looks amazing with the right makeup. If you want to wear red lipstick, keep your eye makeup for red dress light with thick eyeliner. Apply eyeliner on the lower eyelid as well.
12. Nude Lips with Smokey Eyes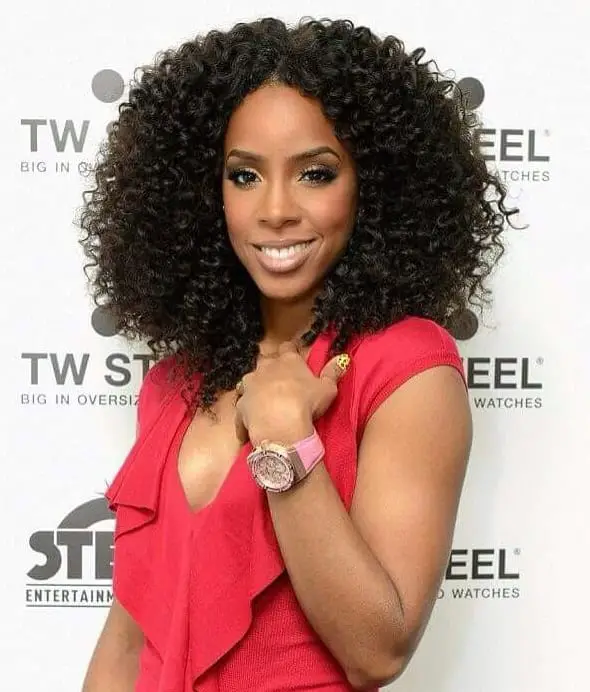 You can wear a nude lip color as well with a red dress. Carry it with smokey eyes, and you will be stunning enough to make the heads turn. No need to match your nail polish with your red color. This is a universal makeup look for dark skin tone.
13. Bright Lips with Light Eye Makeup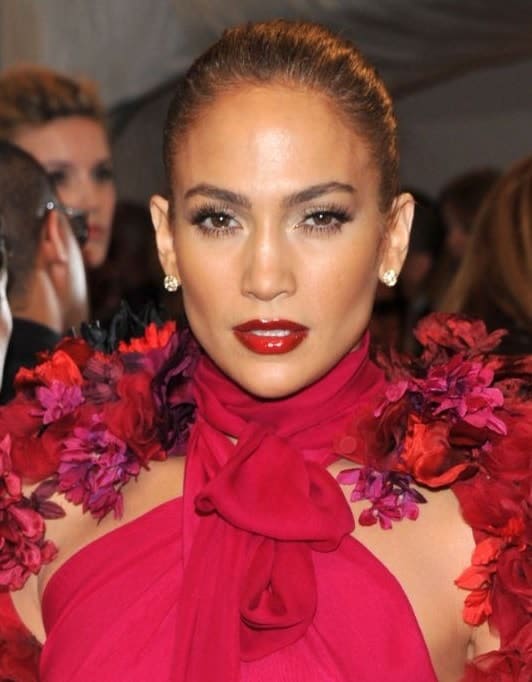 A bright red glossy lip color goes really well with light eye makeup. Use blackish pink eyeshade to make the upper eyelids prominent. Use a lighter color blush to highlight your cheekbones. An elegant idea for red dress makeup.
14. Burgundy Lip Colour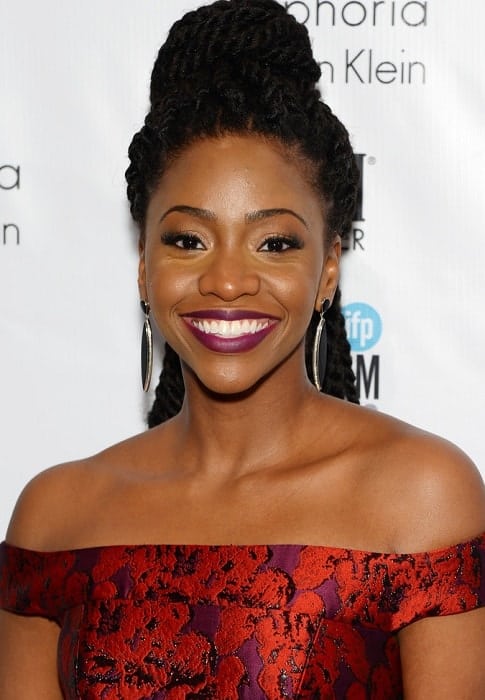 One makeup for a red dress that we like the most is burgundy lipstick with only mascara and eyeshades. Do apply a primer and foundation on the eyelids, and face powder as well, but don't apply any eyeshades. At the name of eye makeup, only eyeliner and mascara is enough.
15. Matte Lip Shade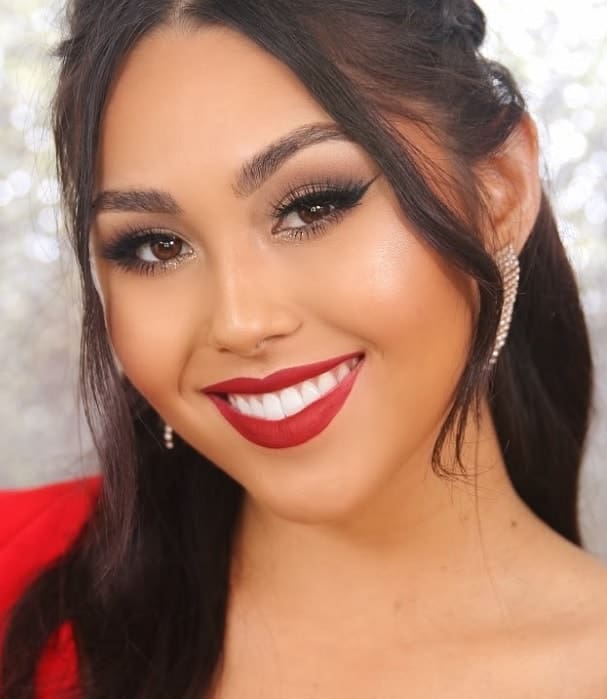 Use a maroon lip color and give a little smokey effect to your eyes by applying a blend of black and grey on the outer side of eyelids. Use light color blush and apply translucent face powder in the end.
Chic Makeup for Red Dress and Green Eyes
People with green eyes have their own charm. Increase your beauty with a red dress and beautiful makeup. Here are 5 ideas for makeup for red dress with green eyes:
16. Bold Lips with Green Eyes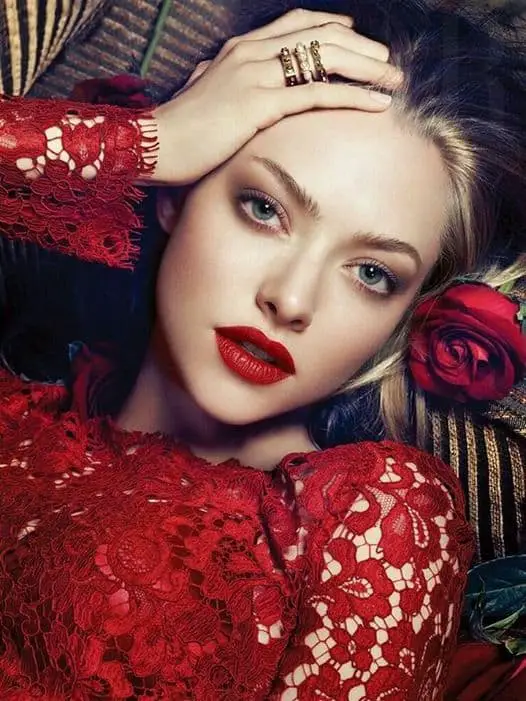 Use a red color lipstick and no colors on eyelids. The red color of lips will give you a bold look and simple eyes make you look simple. A single coat of mascara is enough for your eyes with this makeup for red dress.
17. Smokey Eyes with Pink Lips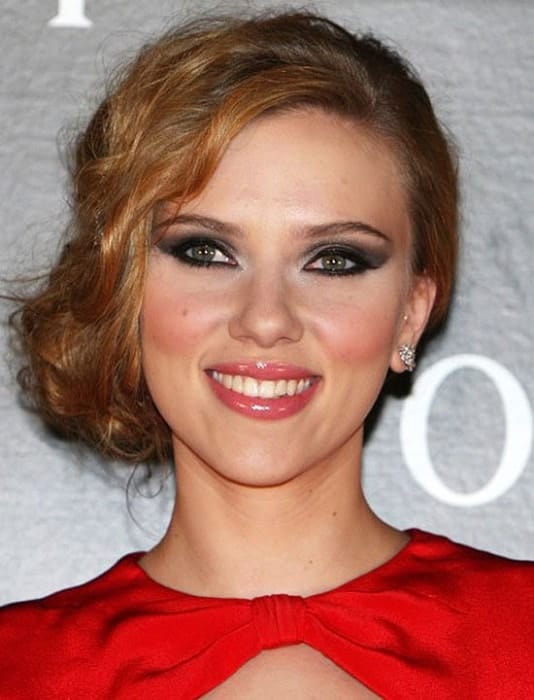 Color your lips pink. Use a glossy shade of pink to make your lips look glamorous. Use a blend of grey and black eyeshades to give a black smokey effect to your eyes. Apply the same color of blush as of lipstick.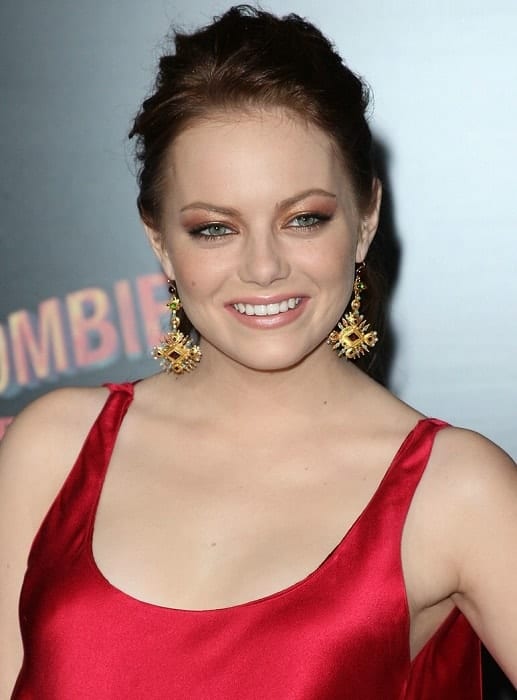 As already discussed, nude is always a hit in almost all cases. With green eyes, use nude lip color and nude eyeshades. Use eyeliner to make an outline of your eyes so they look more beautiful. So sober yet classy red dress makeup look.
19. Light Pink Lips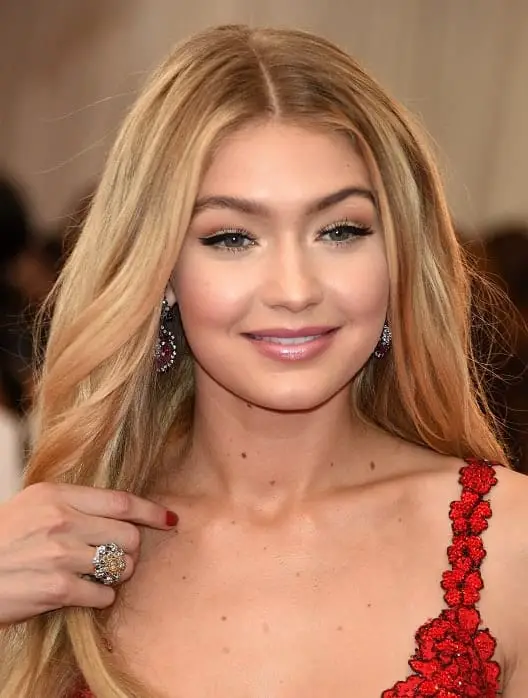 You don't need to wear heavy eye makeup with red dress in order to look beautiful. With glossy light pink lip color, your simple eyes with a thick eyeliner look astonishing.
20. Dramatic Eyes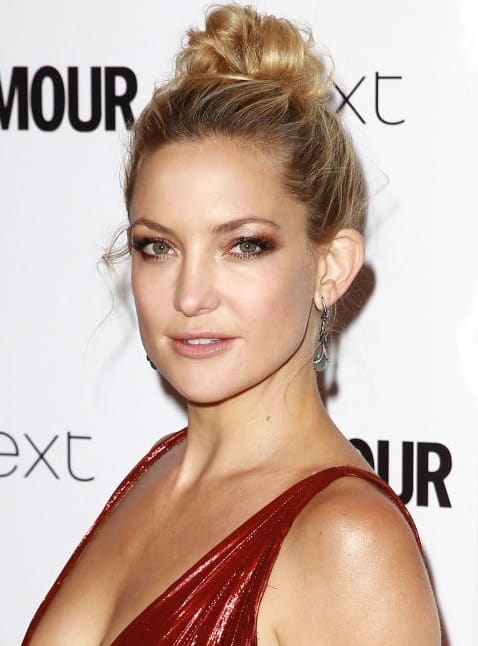 Use a pink matte shade to color your lips and make your eyes smokey with a little touch of shimmery eyeshade to get this makeup look for red dress.
Makeup Ideas for Red Dress with Long Hair
Hair is an important part of the beauty of any person. If you have long hair, here are 5 makeup ideas for a red dress for you:
21. Natural Makeup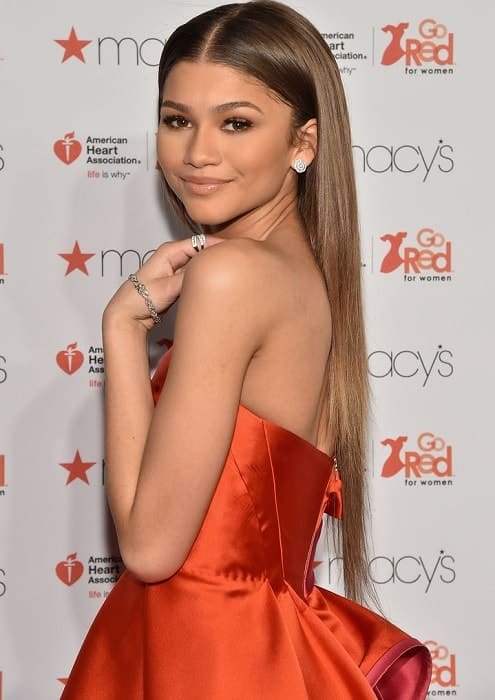 If you want to leave your hair open, you can try this makeup idea for red dress, which we personally like very much. Complete nude makeup with a good coat of mascara.
22. Smokey Eyes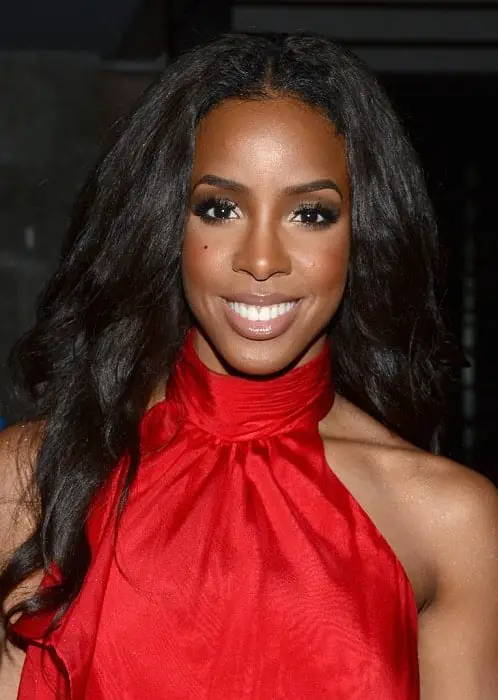 This red dress makeup idea is especially for you if you have black hair. Use a light pink color for your lips and make your eyes a little smokey. Apply a darker shade of blush, and make your eyes prominent with heavy mascara.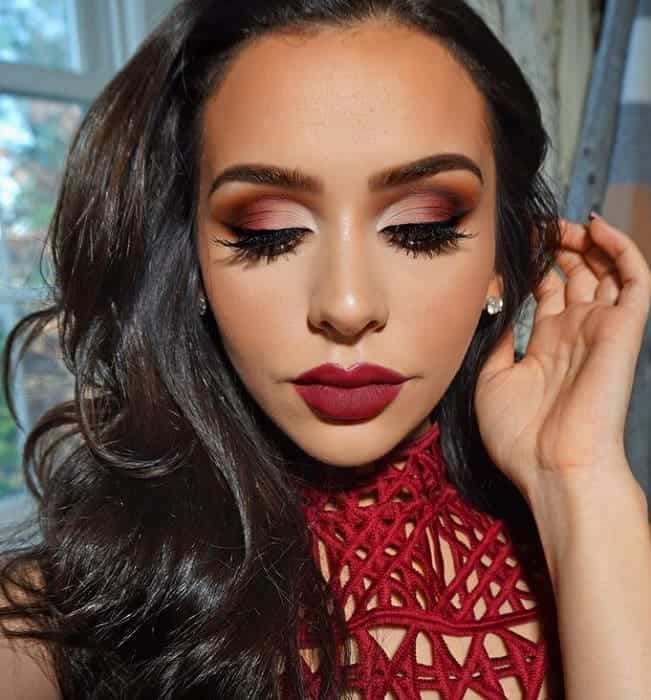 Give yourself a bold look with burgundy lips and eyes. Using burgundy and white eyeshades, create smokey eye effect, with long and thick eyeliner, and thick mascara.
24. Purple Lips and Smokey Eyes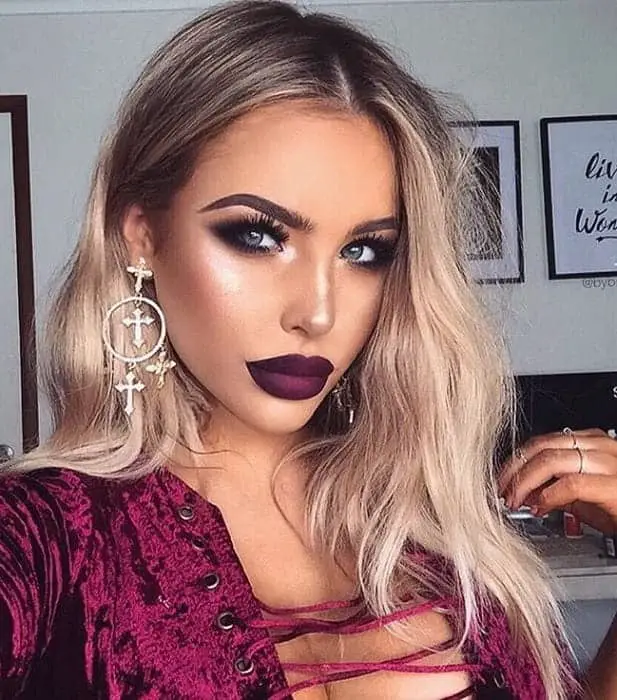 Give your lips a filling effect with dark purple lipstick. With the help of black and grey ombre eyeshades, make your eyes smokey. Apply heavy mascara to get this makeup to wear with red dresses.
25. Red Lips and Brown Eyes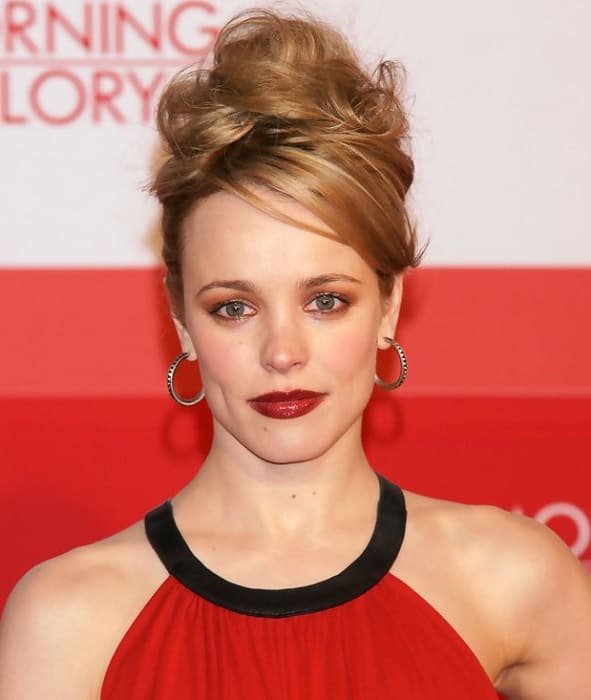 It is a simple yet elegant makeup for the red dress. Use a maroon shade of lipstick and with light brown colors, give your eyes a smokey effect.
Makeup Looks for Red Dress and Short Hair
Don't worry if your hair is short, we have makeup ideas for a red dress with short hair as well. Here you go:
26. Bright Red Lips
With red lips and a little lighter blush, you can look beautiful. Apply lighter eye makeup and a thick line of eyeliner. Use heavy mascara.
27. Bright Red Lips
Application of bright red lip color gives you a bold look with red dress and you look more confident. Use a bright red lipstick with lighter eye makeup and a lighter shade of blush.
28. No Makeup Look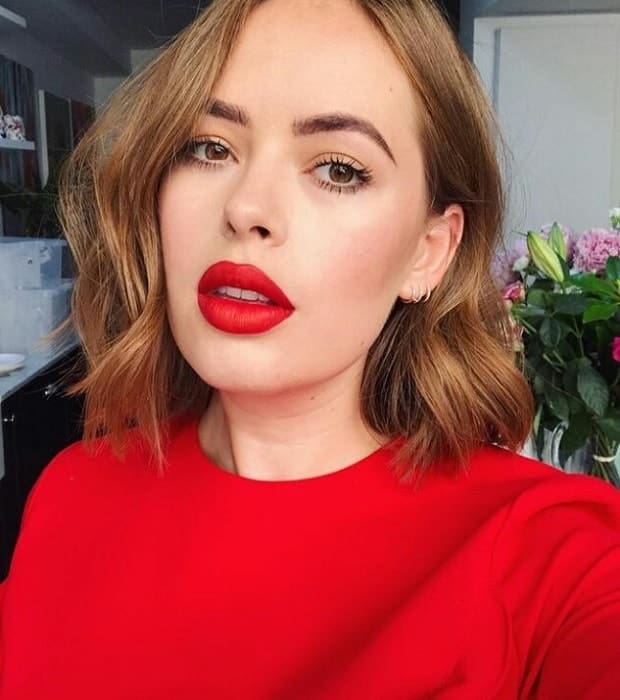 You can simply apply foundation and red lip color with no eye makeup. This makeup idea for the red dress is especially suitable if you are going to the office or on an official trip.
29. Burgundy Lips with Subtle Eye Makeup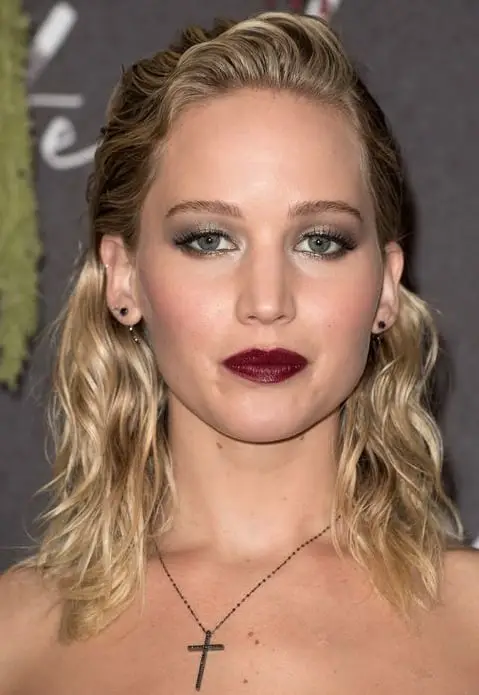 Burgundy lips also look great in the red dress. Use a shimmer grey color to shade your eyelids.
30. Natural Vibes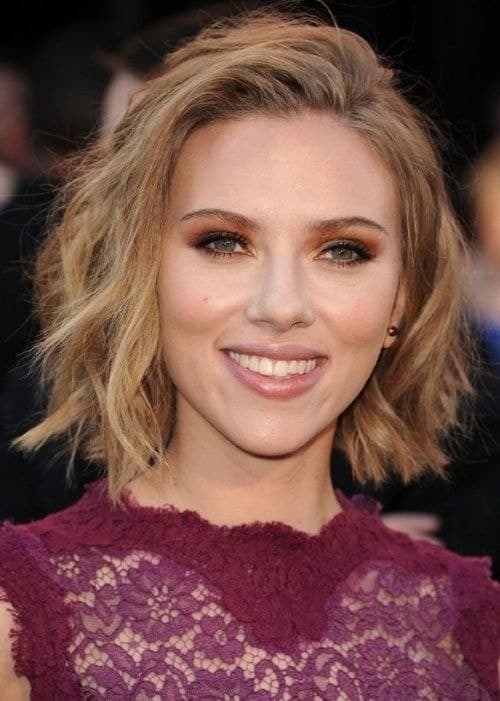 This type of makeup can never be outdated. You can use this makeup for red dress if you are going on prom or attending a casual evening event. With light lip color, use brown eyeshades to complement your dress.
There are many more makeup ideas for a red dress. But these are the few we like most. You can always try makeup according to your preferences. Just remember, if you are applying red lip color, never apply the same eyeshade.