Girls who love with makeup and fashionable, they must be known some useful tips about makeup especially in summer season. Makeup is considered the basic need of every girl because they want to look stylish and beautiful by applying makeup even in sunny days in summer season. Summer makeup tips must be followed which are given in this article because in summer season the face become rough, dull and dry due to excessive heat.
Using sun blocks in summer season by everyone who is conscious about their skin and they want to protect from harmful sunlight. During summer season you should avoid and try to keep away from sun especially from 12 to 3pm. Ultraviolet light or blue light from sun is very harmful for your body and facial skin and especially for those people who have sensitive skin (commonly in women). Getting rid from acne and pimples you must be used best cleansing lotion for removing makeup before going to bed or before sleeping.
In some countries like Asia, the summer season is for long time and almost seven to eight month the environment become too hot or warm. Women in Asian countries attend mostly their event in summer season and open season. So the purpose of this article is to share with you some main tips regarding makeup and especially summer makeup tips which must be followed by every girl who want to protect their face and their health. Many of the makeup items having side effect which become the causes of acne and other skin problems. So let's see and enjoy to improve your skin.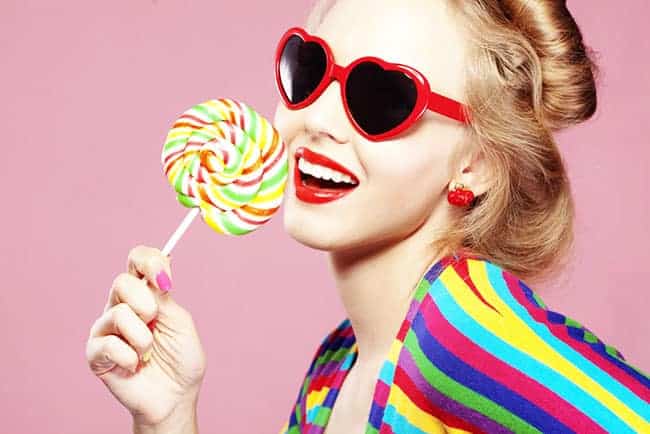 The Best Summer Makeup Tips
Here are some most powerful and major summer makeup tips, which's helpful for you and your skin especially.
Using Primer:
Use small amount of primer and applied on all the face for getting smart and fresh skin. Use fresh brush for blending and enjoy the beautiful skin. This is the natural way to avoid skin problems and get fresh face.
2. Use Light Makeup
Heavy makeup in summer season can become the cause of acne and redness on the face and your skin damaged. In summer season when you want to go in some event or any kind of religious festival with applying makeup, there is the more chance of pimples or other problems. After come back to home and you should remove the makeup from your face to prevent from many diseases.
3. Apply Bronzer
Using bronzer will greatly helpful for skin problems in summer season. When you out from your home your skins suffer the sunburns which become the causes of swelling on the face and sensitive skin people may suffer acne disease.
4. Using Mascara
It is the easiest way to avoid skin disease and other face related problems. Water resistance mascara includes cover girl lash blast fusion water resistance mascara is the great resource of skin problems.
5. Waterproof Makeup
For getting good result of makeup in summer season you should must select waterproof makeup especially for mascara and smudge free eye liner. These kinds of products in summer season are most suitable for face and your skin.
6. Use Highlighter
Highlighters are most used by every girl for getting attraction and enhance your beauty. The purpose of using highlighter for getting healthy and growing skin.
7. Eye Makeup
In the summer season you should use only one color shadow and mascara for looking perfect especially in summer season. You can prevent your eyes from sun and swelling which is come from high sun light.  Try to you natural makeup in summer season because foundation can remove due to sweat.
These are some most suitable and most valuable summer makeup tips which should be following by every girl and especially for those who have sensitive and too soft skin.
You will definitely like these articles: