A little black dress has to be one of the most versatile pieces of clothing, that's why it's important to have makeup ideas for a black dress to turn to.
Makeup Tips for Black Dress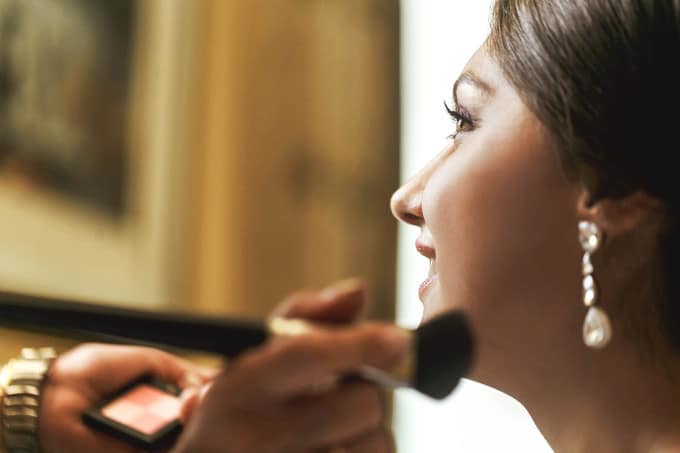 When it comes to party makeup tips for a black dress, there are three that stand out: you can either wear the bold statement lip, the dark statement eye, or both.
If you're going for the bold lip, you can either choose bright or dark colors. Always remember to use a moisturizing lip balm to keep your lips soft and keep your eye makeup light and natural.
The bold eye is the right choice for anything evening. What you want to do here is always curl your eyelashes, use primer, and wear a mascara that will lengthen and thicken your eyelashes.
If you're attracted to the combination of bold lips and eyes, you'll pull it off at more formal events. Pair your dark smoldering eyes with any dark lipstick and you'll be good to go!
What Lipstick to Wear with A Black Dress?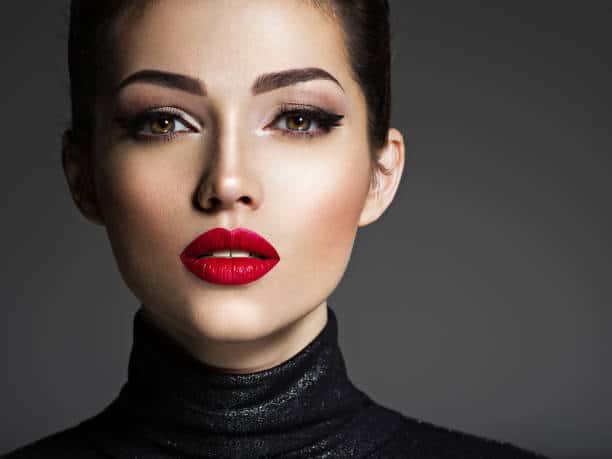 When it comes to makeup for a black dress, the lipstick is an important choice. Any red pairs well with a black dress, from red with brown undertones to the classic bright red. Do keep in mind that if you choose a red lipstick, the rest of your makeup look for the black dress should be subtle.
Other lipstick choices that go well with a little black dress include subtle pinks or nudes, which go well with bold rose gold eye makeup, and also purples, oranges, browns, etc.
Actually, you can wear virtually any lipstick when you're wearing a black dress because the colors won't compete with the dress. What's important is that your makeup for a black dress is consistent.
Amazing Makeup Ideas for Black Dress
Today we are going to show you 7 different makeup ideas for a black dress that you can rock.
1. Glittered Smokey Eyes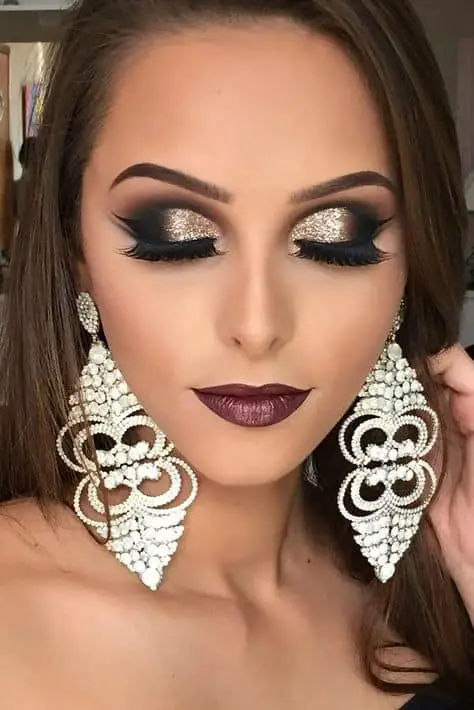 If you're in the mood of standing out for all the right reasons, this glitter smokey eye makeup look for black dress paired with a dark lipstick will make you feel like a million bucks!
2. Natural Eye + Red Lips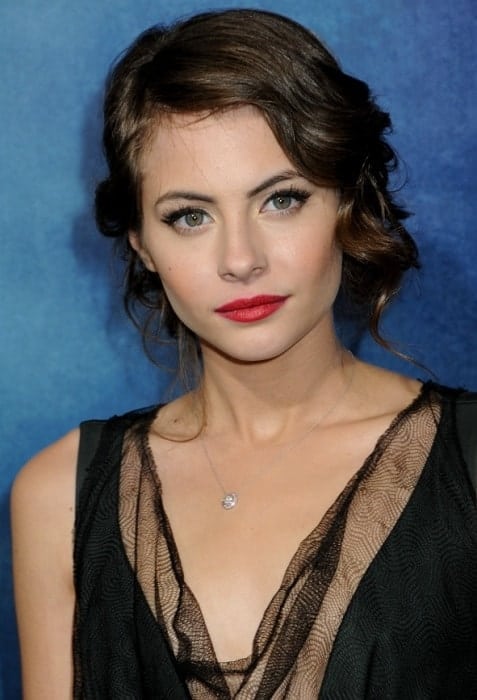 If you want to keep it simple and classic, a natural eye with a bright red lip is all you'll need to rock that little black dress.
3. Light Makeup with Dark Lips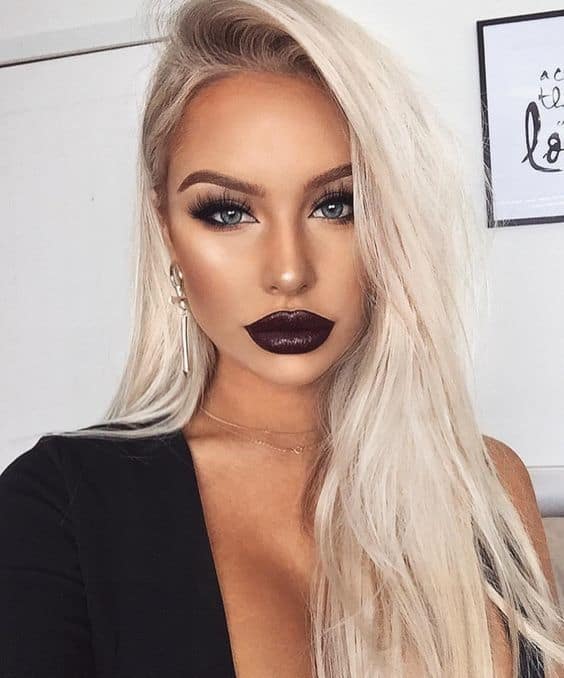 If you truly want your lips to make a bold statement, going for a dark brown and keeping your eyes light and simple is the way to go! A gorgeous makeup idea for black dress.
4. Shiny Eye Makeup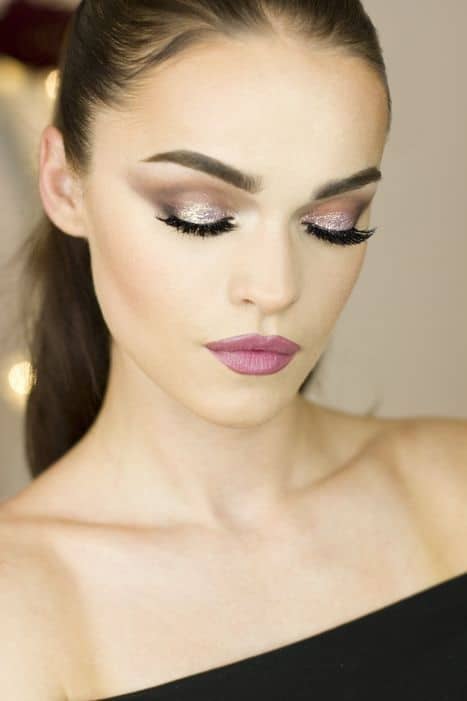 If you don't want to go for the full natural look, light and shiny bronze makeup for black dress will do the trick and it goes great with a classy pink lip.
5. Funky Blue Shade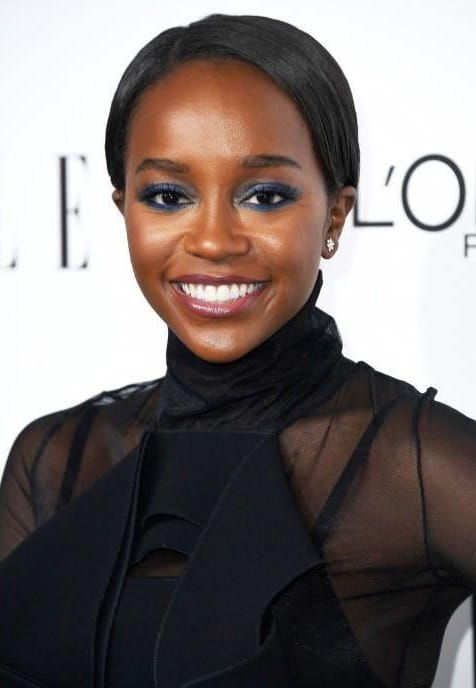 If you love blue, this black dress makeup look is the right choice for you. The dark and sultry eye makeup will bring the focus to your eyes, but that glossy lip won't have to compete for attention either.
6. Vampiress Look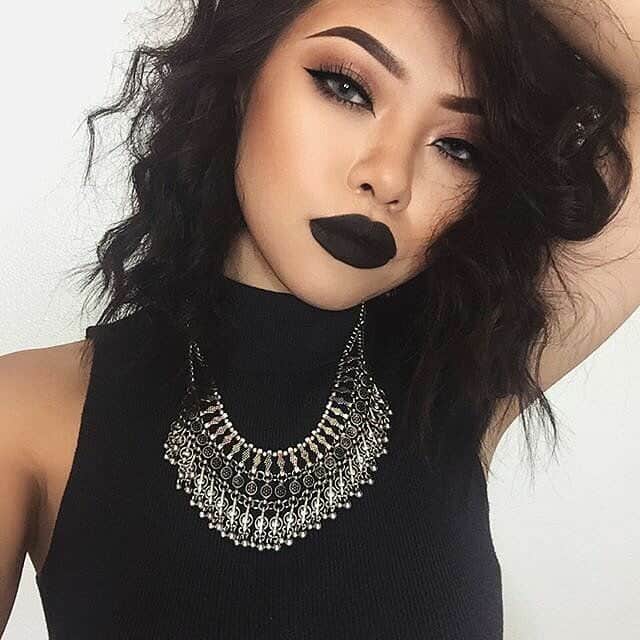 If you like to be bold, keep your eyes light and subtle black and gold eye makeup, and knock it out of the park with a black lip for that vampiress look.
7. Bold Eyes + Nude Lips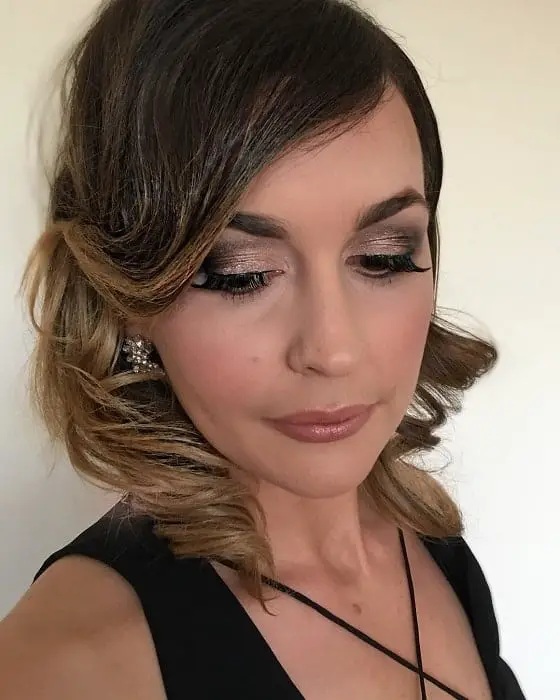 If you want the focus to be on your eyes, keep your eye makeup for black dress bold with a brown smokey eye and your lips nude or light pink.
In conclusion, makeup for black dresses is very versatile and you can try a bunch of different things according to the occasion and your own personal style!