A white dress enhances the makeup look in the best possible way. One of the prestigious choices a lady can make is alluring herself with a white dress. However, the burning question is what should be an appropriate makeup look for white dress.
Popular Makeup for White Dresses
Black dresses may be the talk of the town lately, but white is known to bring out sophistication. You can achieve elegance with a perfect and bright makeup look along with a white dress. Let's check out some of the favorite makeup for white dresses to make your day:
1. Coral Beauty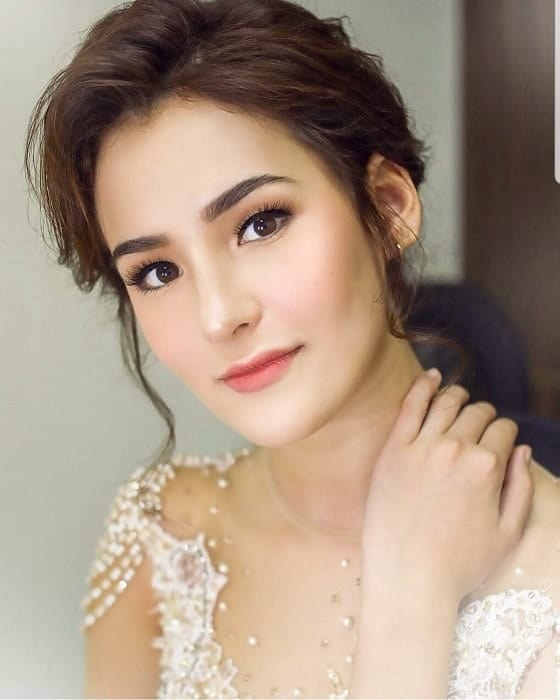 It is one of those white dress makeup looks where you display more with less input of your makeup.
Ideal for: Sweet thin lips and oblong faced women blessed with monolid eyes are perfect candidates for this look.
How to style: A minimal, subtle gold eye makeup on brown eyes and your flawless skin is more than sufficient. Honor the apple of cheeks with peach blush and go for the same shade of lipstick. Don't forget to eye shadow along your eye curves.
2. Eyes that Talk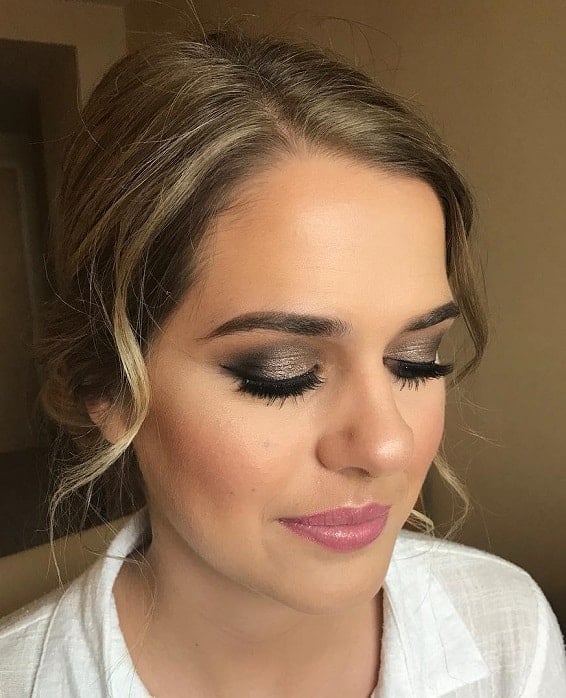 If you love to talk with your eyes, rock out and be bold with this makeup look.
Ideal for: Glittery and smokey eyes works best with big round eyes and diamond faced beauties.
How to style: To pop out your eyes with this extravagant white dress makeup look, emphasize on your eyelids and outer corners. Apply eyeliner extending past your eyelids. Arched and well-defined eyebrows will add a spectacular finishing.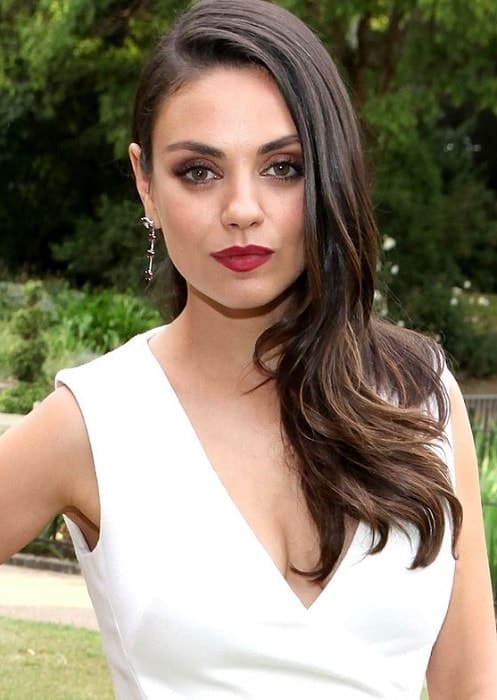 A plunging neckline works best with a white dress and magnificent makeup look.
Ideal for: Slight square faced ladies with hazel brown eyes should definitely try out this gorgeous look.
How to style: Hazel brown eyes require bold makeup to beautify their eyes. Work wonderfully with your eyeliner and mascara including double false eyelashes. Let your face glow with subtle makeup in and around eyes. Choose a dark shade of red for your lips.
4. Shimmery Glam Eyes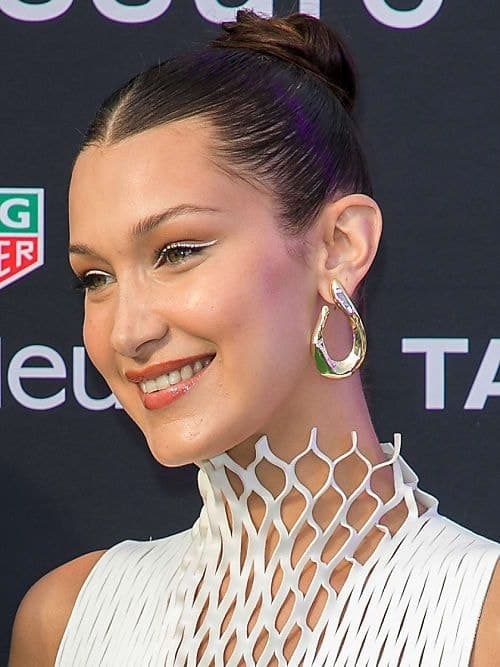 Glittery eyes with the white dress are just a perfect pair for the night.
Ideal for: The stunning makeup look with white dress suits best with almond-eyed and oval face cut women.
How to style: Go matchy-matchy with white eyeliner over your gorgeous eyes. A sweet nude colored lipstick shade will do the magic with light makeup. Apply a dusty blush for naturally flushed cheeks.
5. Real Fantasy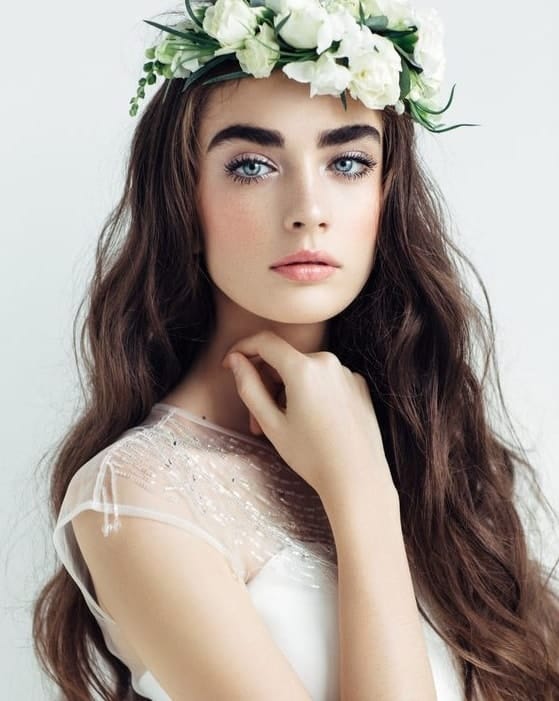 Bring out the angel in you with this breathtaking fantasy look. A flower crown will serve as a constant source of beauty.
Ideal for: Blue eye makeup with a closet look and oblong face, it's time for you to honor this makeup look in your silver dress.
How to style: Here, less is more. Make sure you use stripped false eyelashes and dark eyeliner to complement your blue-green eyes. The light foundation will bring out an illuminating look. Coral and peach lipsticks will maintain the softness.
6. Bold Eye with Dark Lips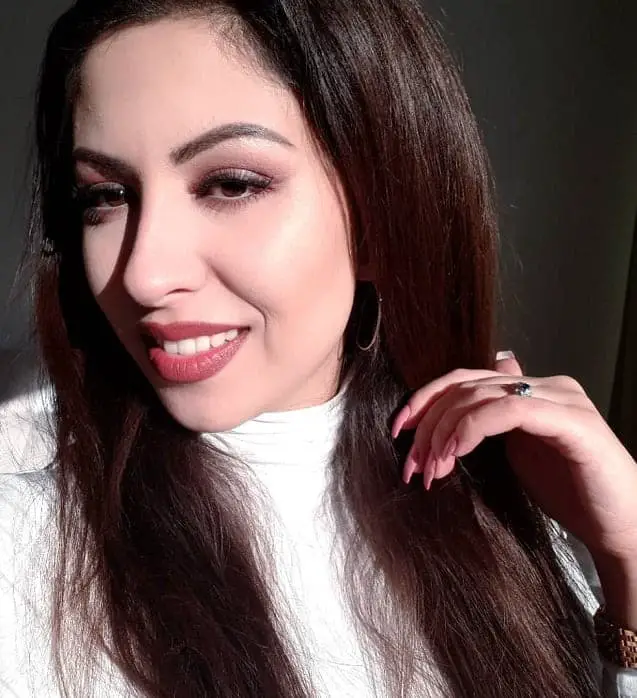 One of the versatile makeup looks for the white dress is attention grabbing eyes and lips.
Ideal for: All the beautiful ladies with an oval face and upturned eyes are ideal for this look. It will enhance and sharpen your facial features.
How to style: To make your face look less oval, stress on your blunt features if any. Go for contours and apply makeup which makes your nose appear pointed. Lips will be unnoticed with darker shades and bold rose gold eyes a perfect match.
7. Plumy Lips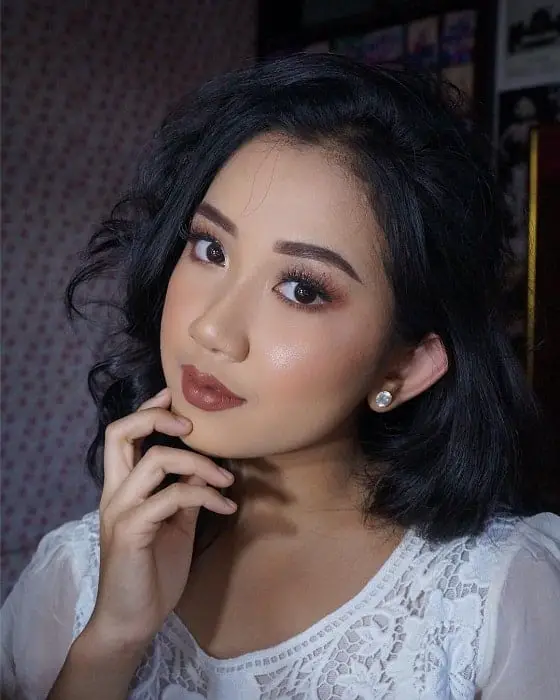 For a lacy white dress, this sophisticated bronze makeup look with juicy plumy lips is preferred largely.
Ideal for: Round face and wide-eyed ladies, this can be your best accessory as a makeup look for a white dress.
How to style: All you need to do is put your lips on display with glossy peach-plum shade. Outline them meticulously if you have full lips. False eyelashes will be needed for your wide eyes. Keep the makeup minimal.
8. Natural Glow Beauty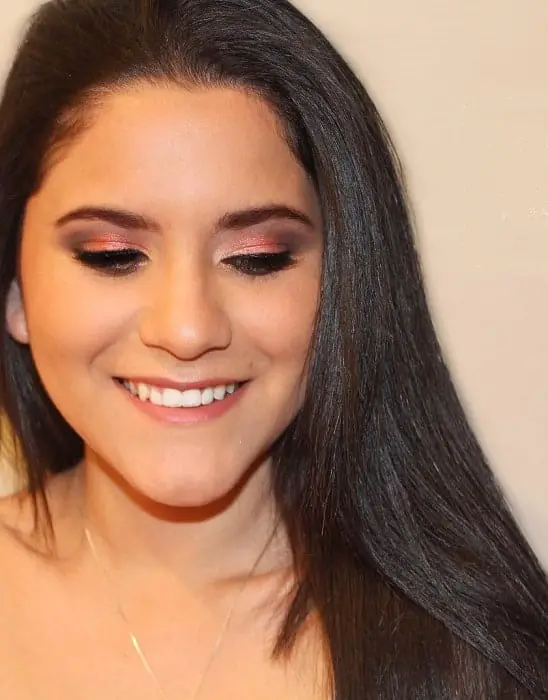 The best makeup look with the white dress is going natural with a glow.
Ideal for: Is your face is heart-shaped with a broad forehead, lips are narrow and eyes downturned? Eureka! You have a perfect companion to your white dress.
How to style: Eyes are the significant part of this look. Double curl your false silk lashes which are flared and long. Complement the eyes with soft pink eye shadow and dark eyeliner. Let the rest of the features glow naturally.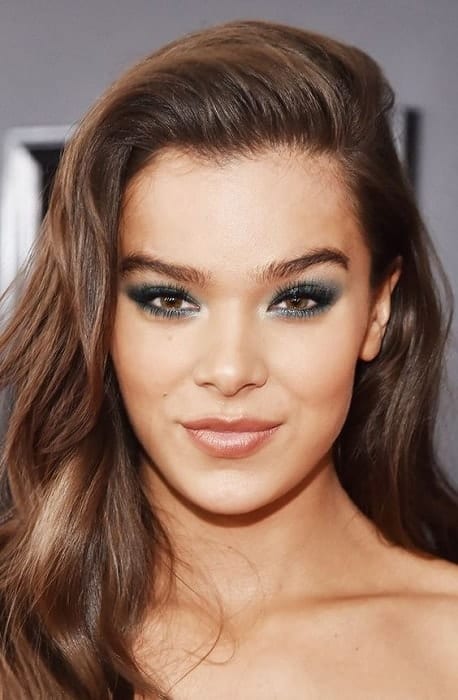 The look lets you stand out in the crowd with metallic blue eyeliner and nude makeup.
Ideal for: Ladies with hooded eyes with light brown pupils; it's your turn to conquer fashion with this makeup look for white dress.
How to style: Define your eyebrows well giving them a high arch as these bring out the pupils of eyes. Nude makeup and lipsticks are all you need. Focus on the eye makeup with blue eyeliner and eye shadow.
The list is still long though it is expected you will leverage the above information well. Choose the best suited makeup for white dress and flaunt your beauty.