With newer fashion trends taking over every other day, the latest in-thing in the makeup industry is the black smokey eye makeup. Women these days are going gaga over the looks with this latest trend in town! When it comes to dressing up for an evening occasion, black smokey eye makeup is becoming highly popular.
Classic Black Smokey Eye Makeup Ideas
With its glamorous look and feel, black eye makeup look is something that every woman can carry with her style and rock the party she's at! Here's a list of 7 glamorous black smokey eye makeup ideas for you:
1. Composed Look
Wish to look fashionable yet carry an elegance with it? This composed look is a perfect black smokey eye makeup you could style your eyes in!
Ideal for: If you are someone who has got almond-shaped eyes, this look will suit you best. Also, if your eyes are small, you could opt for this look to enhance the eye region with composure.
How to style: This look is evergreen! Wear any colored outfit with the desired accessories, and this makeup will match up with it perfectly!
2. Chic Gothic Look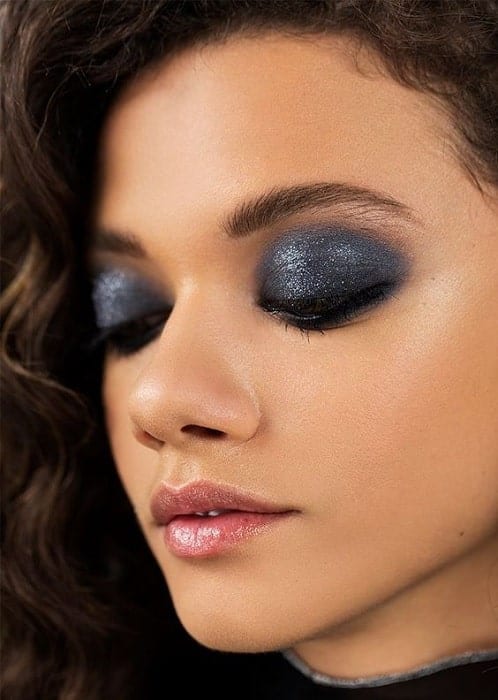 This shiny and dark look for the eyes is a perfect eye-catcher at any party! Steal the attention with this stunning black eye makeup.
Ideal for: For those of you having a relatively larger gap between the eyebrows and the eyes, this look would do magic!
How to style: Giving out a perfect gothic feel, pair this smokey eye look with a dark and shady colored attire. You are all set for the evening!
3. Subtle Hint of Smoke
Wish to be in fashion but not stand out as too bold? Opt for this subtle black and brown smokey eye makeup and stand out without making too much effort!
Ideal for: If you have a fair or a wheatish skin tone, you can carry out this look well.
How to style: The best part about this look is that it doesn't have to be an evening look! You can pull off this makeup style during the day with your professional attire as well.
4. Galaxy Eye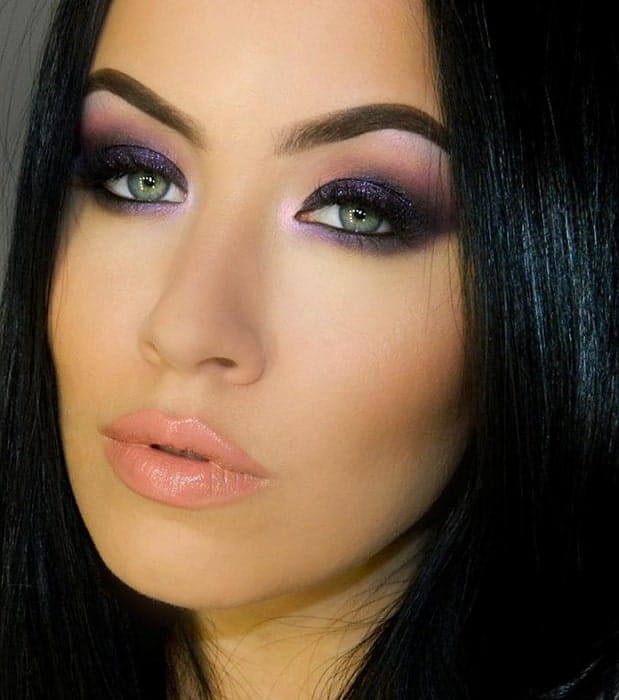 A perfect combination of 3-4 shades is sure to create an illusion of a galaxy near the eye. This starry look is meant to shine!
Ideal for: If you have sharp and distinct facial features, this look will suit you well. For those of you with pointed eyebrows, this look is apt!
How to style: Dress yourself in an elegant black evening gown or wear something short and sexy to ace this black eye makeup look!
5. Avatar Look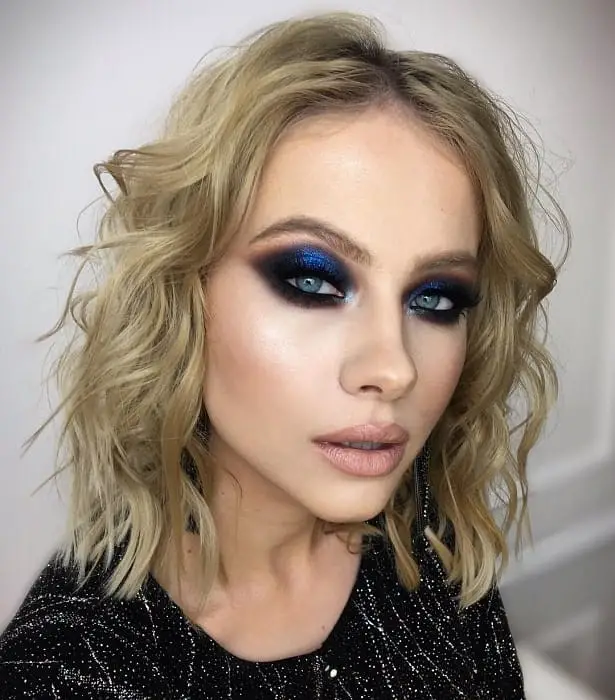 This bold and blue ocean- like avatar makeup look for the blue eyes will do wonders for your appearance!
Ideal for: If you have a sharp jawline and protruding cheekbones, this smokey black eye makeup look is ideal for you.
How to style: Wear an evening outfit with minimal accessories. This would make the smokey eye as the highlight of your appearance.
6. Devil Eye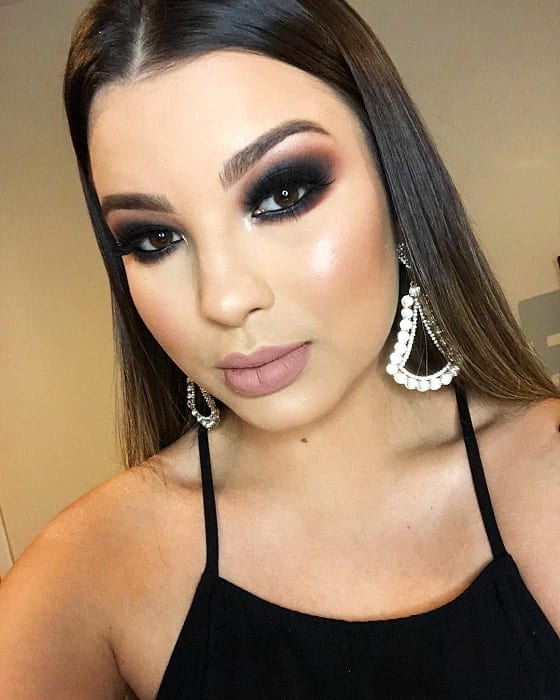 This bold and sharp black smokey eye makeup stands out on the face, enhancing the facial features. This style brings out a mesmerizing feel.
Ideal for: If you have prominent cheekbones which stand out on your face and big eyes, this look is the perfect one for you!
How to style: Having a perfect party feel, wear a black gown or a stunning silver glittery outfit to rock this look!
7. Bold and Enchanting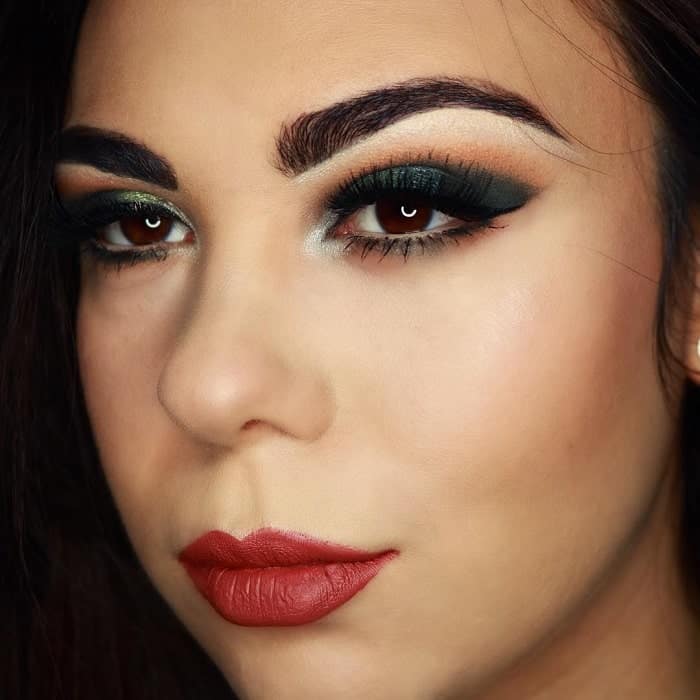 Wish to hypnotize people with your makeup? Go for this black eye makeup with a tinge of green eyeshadow to steal the looks.
Ideal for: If you have a fair skin tone and a broad face, this would be an ideal look for you.
How to style: Wear a dark shade outfit or something golden to enhance this look. Keep the rest of the makeup nude and pair it up with bold lip color.
Stay in vogue with these perfect black smokey eye makeup looks and be the star of the evening! Never stay out of fashion. Let your eyes do the talking with their defined and bold look.