Looking for makeup ideas for blue dress? Blue is amongst the first shades in the color wheel. It is time you get to know some of the most popular blue makeup looks.
Quick Makeup Tips for A Blue Dress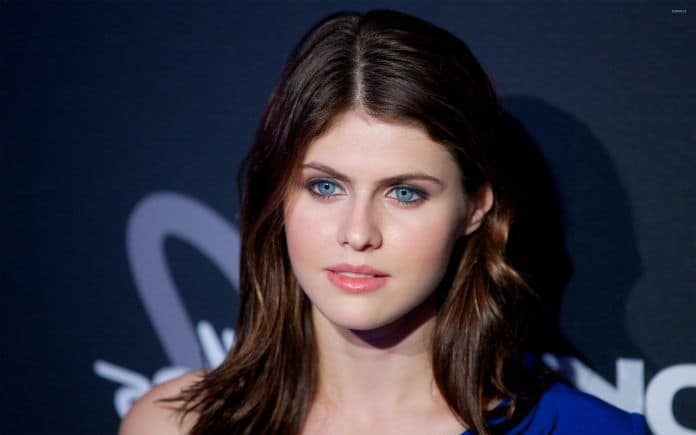 Here's a quick makeup guide for blue dress to help you get in the best appearance to rock the blue outfit of your choice:
Don't just settle for all-blue. Complementing colors with blue makes it more attractive.
Go for warmer base makeup when opting for blue shades.
Flush your cheeks with color, don't leave them pale.
Which Eye Shadow to Pick?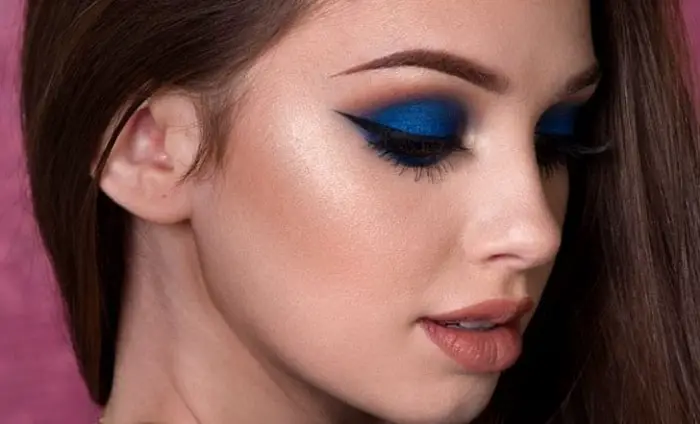 Eyes do the talking for a face. Make sure you have it right! Here are a few pointers for you-
Metallic and smokey eyes look really attractive with a blue dress.
The cat eye look is very popular with blue colored outfit.
What Lipstick Should You Wear with A Blue Dress?
For a woman to rock her look, the perfect lip color is a must. Here are a few tips to help you pick out the best one with your blue dress-
Opt for nude lip shades for a pretty look
Go for colors like coral pink, peach or a velvet pink
Read on to find out the best makeup looks for a blue outfit.
Latest Makeup Ideas for Blue Dress
A look is completed with a good dress, appropriate makeup, matching accessories and proper footwear. Since makeup has such a crucial role to play; here are 10 makeup looks for a blue dress that'll compliment your looks: –
1. Majestic Look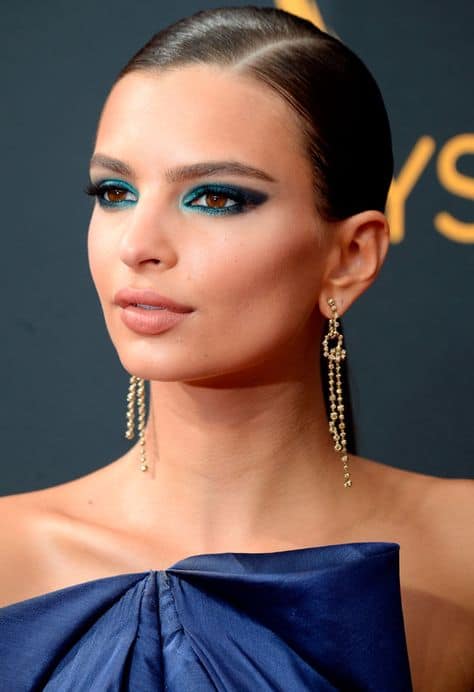 An electric teal eye makeup for a blue dress is bold blue eyes and slid back hair. It creates a royal look of a queen.
Ideal for: Women with defined cheekbones and elongated eyes, along with bow-shaped lips
How to style: For this sophisticated look, keep your hair pushed back. Bold eyes, with a nude lip. Define the cheekbones with some bronzer and use dangling earrings for the final touch.
2. Turquoise Wonder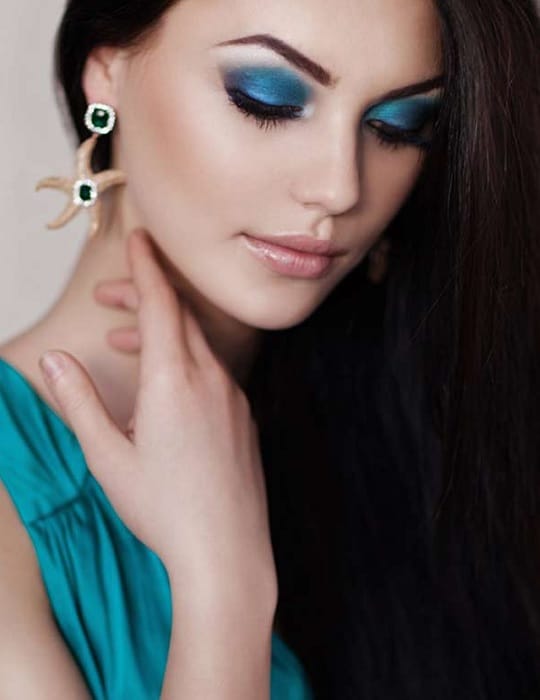 Turquoise is a brilliant and vibrant shade with blue undertones, which looks royal and majestic.
Ideal for: Women with full eyes and a fair complexion with brunette hair would look stunning
How to style: With a light blue or turquoise dress, this makeup look would look flawless. Keep the blush and lip color basic with nudes.
3. Contrasting Colors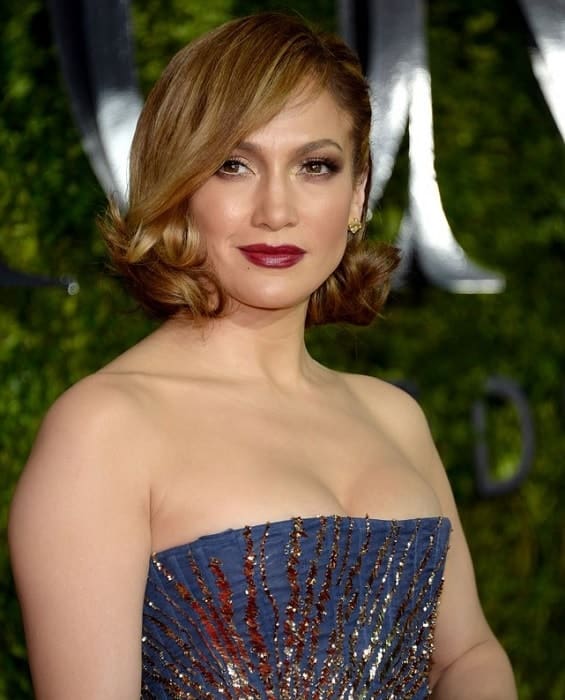 Red and blue are two primary contrasting colors that beautifully complement each other. It's a makeup idea for a blue dress that'll stand out. This gold makeup on brown eyes will highlight your natural eye color.
Ideal for: A round face, plump lips, and blonde or other light-colored hair
How to style: Since this blue dress makeup idea includes a bold maroon lip, keep everything else simple. For a soft glow, you can use golden eyeshadow and bronzer on the cheeks.
4. Elegance Personified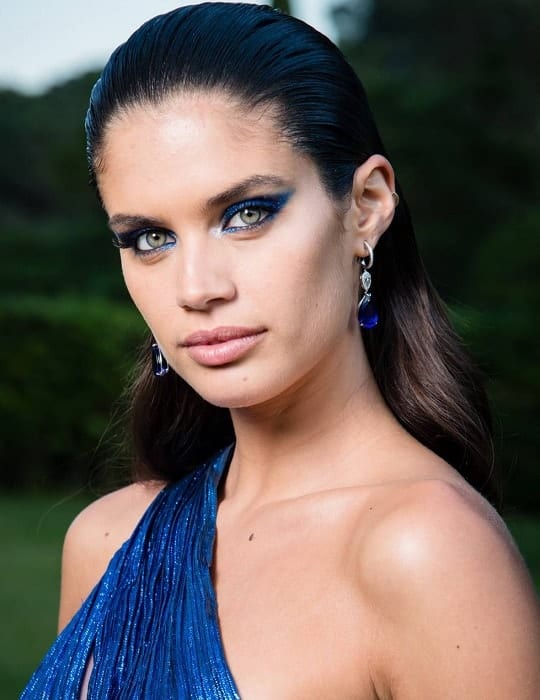 There's nothing better than matching clothes, accessories, eye makeup, and eye color. The synchronization looks elegant and classy
Ideal for: Women with light-colored-eyes, brunette hair and bow-shaped lips
How to style: Create a dramatic effect with shades of blue eyeshadow. Instead of black eyeliner, use blue or grey. Keep the rest of the makeup very subtle and nude. With a pair of statement earrings, your look will be complete.
5. Dolled Up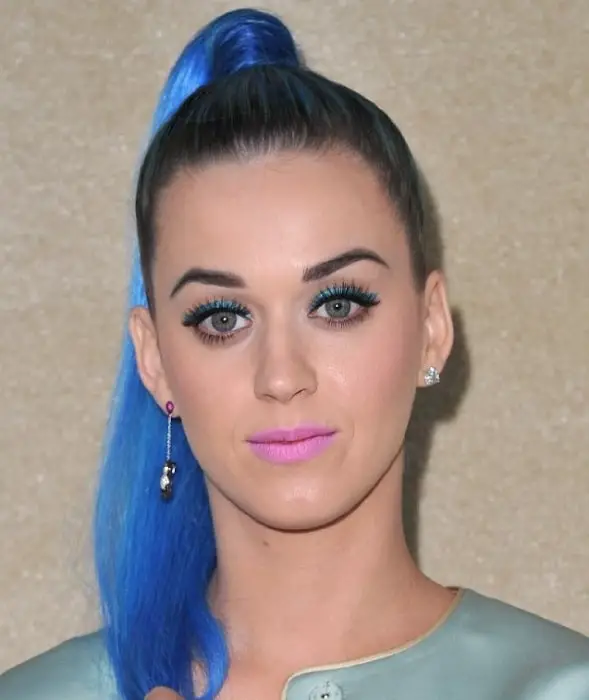 A makeup idea for a blue dress that looks unreal, because the colors coordination is too good to believe.
Ideal for: Blue colored hair and blue eyes to match the clothes. An oval face, with thin lips.
How to style: Use a blue eyeliner to define your blue eyes. Keep the base tone matte and use a matte pink lipstick for a contrasting effect. The hair can be held back in a high ponytail or left open with a center partition. Finish off the look, with some funky jewelry.
6. Warm Goddess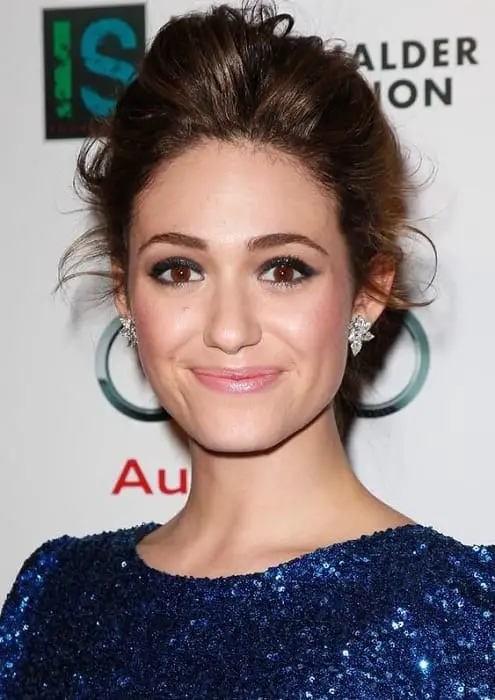 This makeup look for blue dress fits perfectly for honey-dewed eyes and gorgeous brown hair
Ideal for: A women with an oval face, cupid's bow lips, and rich brown colored eyes and hair
How to style: With a flashy dress, the makeup must be minimalistic. Keep it warm and pleasant, with some pink blush and glossy pink lips. Diamond studs go well with sequined dresses and an up-done hairstyle.
7. Depth of Navy Blue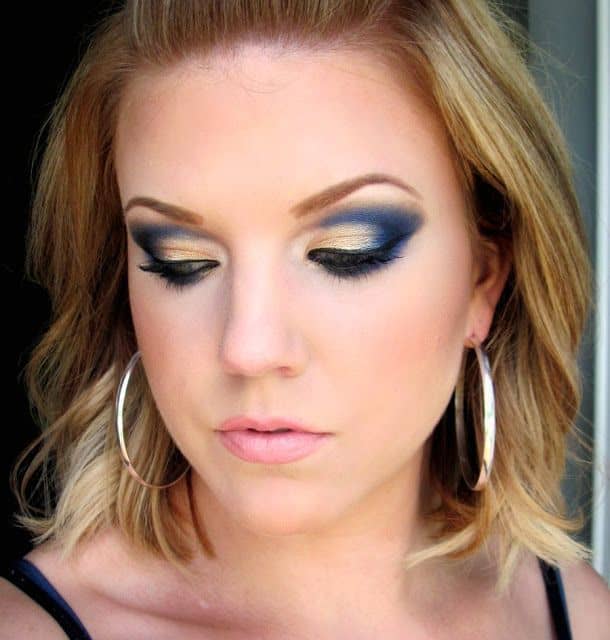 If you want to create a bold statement look, this makeup idea for blue dress is apt.
Ideal for: A round face, blonde hair highlights, and thin eyebrows; ladies this look is for you.
How to style: For a statement look, use deep shades of blue to create a depth effect. As a contrast, you can blend the dark blue with tinted colors. A bare face, with light pink lips, will make the eyes stand out.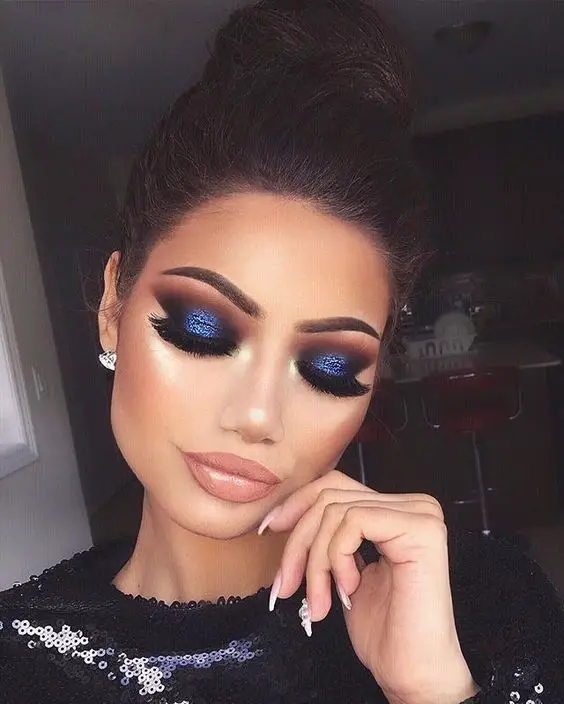 Do you want to walk into a party hall and instantly make heads turn? This is your go-to makeup for a blue dress then.
Ideal for: Women with pouty lips, full eyes, defined brows, and dark hair; those who want to steal the show, this is the look.
How to style: With the shimmering blue dress, add some more glitter makeup with an electric blue eyeshadow. Some dramatic fake lashes, glossy nude lips, with a well-contoured face will transform you into a diva.
9. Old School Makeup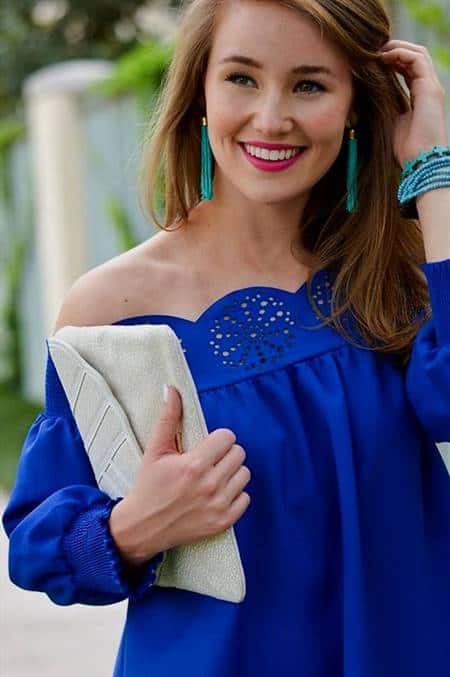 Old is gold. A makeup idea for a blue dress with simple eyes and pink lips with open hair never goes wrong.
Ideal for: Women with small eyes, long lips, and strands of beautiful brown hair.
How to style: A thin coating of eyeliner, bright pink lips, and perfectly color-coordinated jewelry finishes the entire look. You can wear this makeup with white dress too!
10. No Makeup Look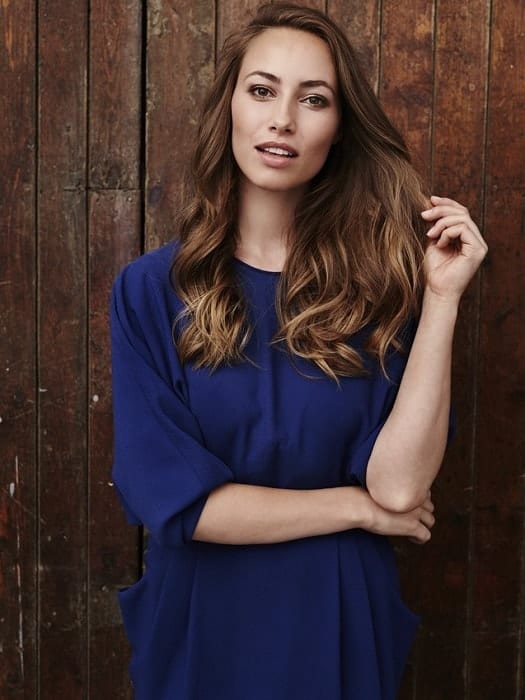 In today's world, less is more. The 'no makeup' makeup look makes you look natural and fresh. This bronze makeup for blue dress is a superior look.
Ideal for: Complexion with warm undertones, dark eyes and hair, oval face and bow-shaped lips.
How to style: Keep it simple. Line your eyes with brown eye-pencil, use some bronzer to shape your cheeks and lastly, a mild brown-nude lip.
Blue is a versatile color, and many makeup ideas for blue dresses can be created. Above listed are the few looks that'll suit every occasion. Pick your favorite and walk the streets in your favorite blue dress.