Who says beauty is judged by makeup looks of dark skin? To be beautiful, there are no constraints with your skin color. There are a plethora of makeup looks available that will be just perfect for your dark skin.
Best Makeup Looks for Dark Skin
It may sound challenging to find appropriate makeup looks for dark skin, but with us, it won't be a struggle anymore. Outshine in the crowd with the stunning makeup looks for dark skin. We have compiled 8 best marvelous makeup looks to give your personality a perfect upliftment.
1. Smoked and Stalked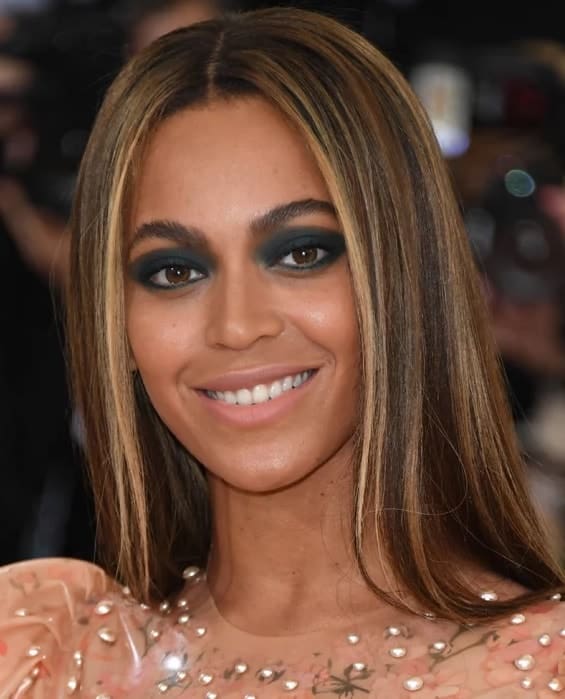 A rouge smoky makeup look for dark skinned ladies is one of the promising looks.
Ideal for: An oval-shaped brown beauty with brown eyes and thin lips will look spectacular in this look.
How to style: Broad dash of dark eyeshadows at the tear ducts will give a perfect smokey look. Adorn the inner corners with the same eyeliner. Nude makeup and lips will complement your overall look.
2. Shine Out Loud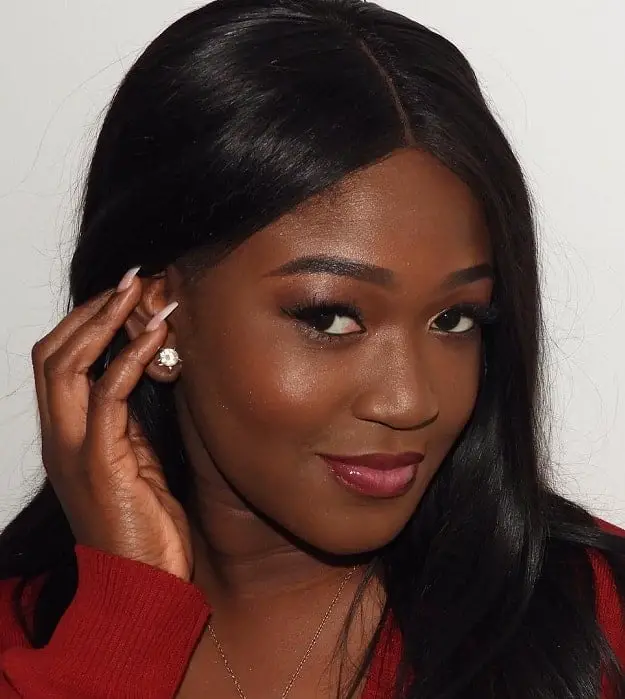 It is one of the most reliable and experimented makeup looks for beautiful black women.
Ideal for: If you have an elongated face with almond eyes, this look will be your best choice.
How to style: Choose a glowy color pallet and foundation blending with tour skin tone. To add a polished finishing, make your brows bold and arched. Layers of light shades on your lips will define your face well.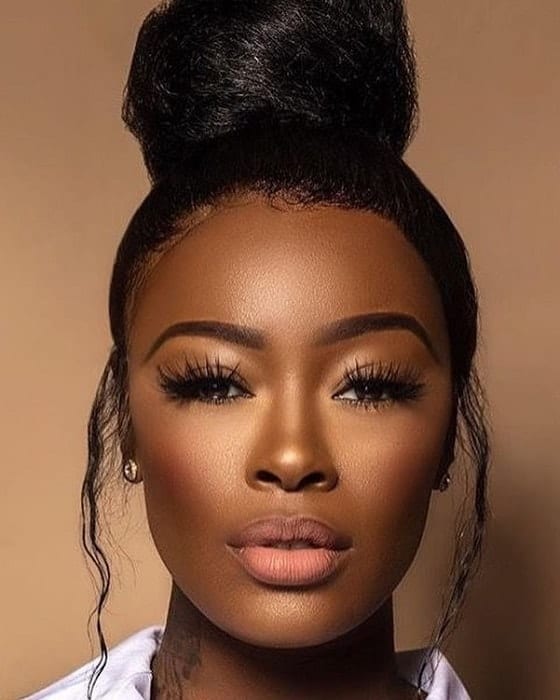 A complete bronze makeup look for dark skin ladies never goes wrong if done professionally like this look.
Ideal for: Ladies blessed with hooded eyes and a sharp pointed nose with oblong face perched upon a long neck. You all need to try this look today.
How to style: Find out the right shade for your skin and highlight your sharp facial features. Contour well and display long high arched eyebrows. Let your lips, and makeup is in shades of nude for a professional makeup look.
4. Keep It Simple!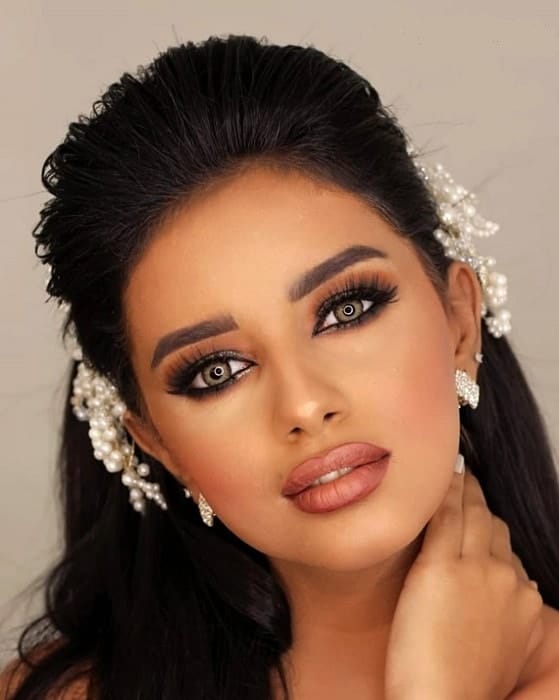 It is a true reflection of simplicity and elegance as it is styled best keeping things simple. A chic gold eye makeup for brown eye.
Ideal for: Hooded eyes and a round face with broad eyebrows are suitable for this sophisticated makeup look for dark skin ladies.
How to style: Style your cat eye with liquid eyeliner and stripped false eyelashes. Craft the eyeliner meticulously around the inner and outer edges of your eyes. A shade darker than your skin will serve as a perfect lipstick.
5. Dreamy Red Lips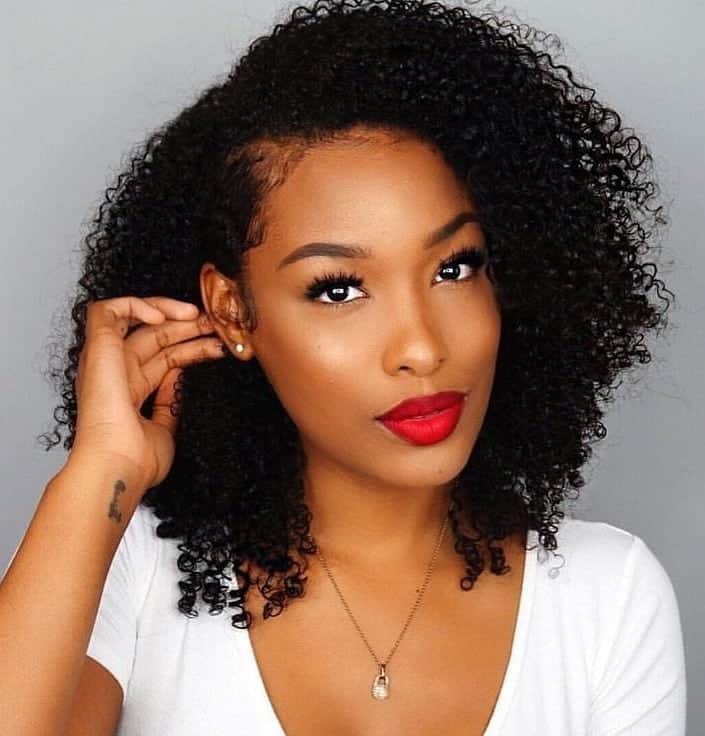 Red matte lips flaunted by curly heads are favorite makeup ideas for black women lately.
Ideal for: Gorgeous ladies with curly hair and pout lips having almond eyes can turn heads around in this look.
How to style: Invest your time in the lip makeup making it bold and loud with a matte red shade. Highlight your natural cheek fluff and contour well for an elongated face cut. Over the eye makeup is recommended to be done precisely.
Well, this brings an end to our ideas. Hope you have explored and learned a plethora of styles and looks.
6. Pop and Rock
Feel alive and pop out fun is promised with this alluring black dress makeup for dark skin ladies.
Ideal for: A heart-shaped face women with full lips and fluffy cheeks will just be ideal for this look.
How to style: Dark plumy lip gloss for full lips is recommended. Use high-quality false eyelashes with dark eyeliner and mascara for a sweet finishing to your eyes. Add dazzling touch with base foundation and blush.
7. Glittery Goddess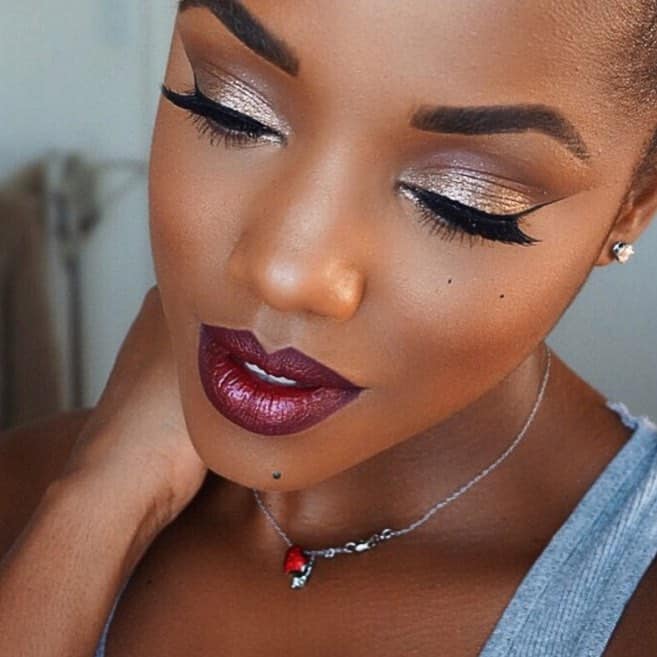 It is the most popular mesmerizing makeup looks best for dark skin beauties.
Ideal for: The long face cut women having wide round eyes with sharp facial features should try out this look immediately.
How to style: Eyes and lips are to be styled so that they steal away the show. Highlight your eye makeup with dazzling silver color over your long thick false eyelashes. Apply mascara to define them well. Plum and peach shades will go for your lips.
8. Mystery and Drama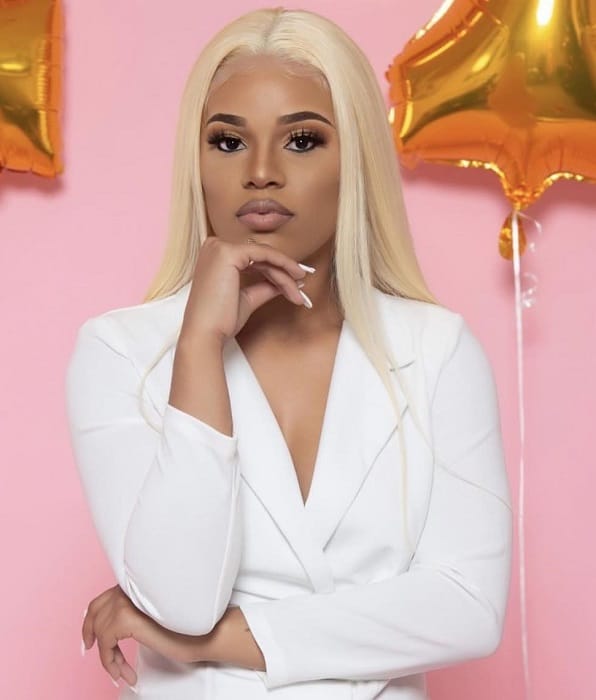 Dramatic and mysterious makeup looks with a white dress are highly demanded amongst dark skin ladies all over the world.
Ideal for: Broad forehead Blondie with upturned lids with a large distance between their eyes should try out this look.
How to style: Well defined eyebrows and minimal makeup are required to get this look right.  Dramatic brown smokey eyes will be a perfect blend. Allure your lips with nude shades as this balance out the whole makeup look for dark skin.