Learning how to dress over 50 and overweight is not easy at all. Ladies are beautiful in all shapes and sizes, but some have a hard time accepting it. These days plus size women have so much more to choose from in the fashion department. They can look stylish, while also finding pieces which make them feel better about their bodies.
Ladies over 50 have that classy style upgraded with some more fashionable details. We're here to help you out by giving you some super-simple advice through examples. When you learn these tricks, you'll never want to go back to how you dressed before.
Best Outfits for Plus Size and Overweight Women
Let's find out the suitable outfit for overweight and plus size women's clothing ideas to save them from mayhem!
1. Denim Is Fun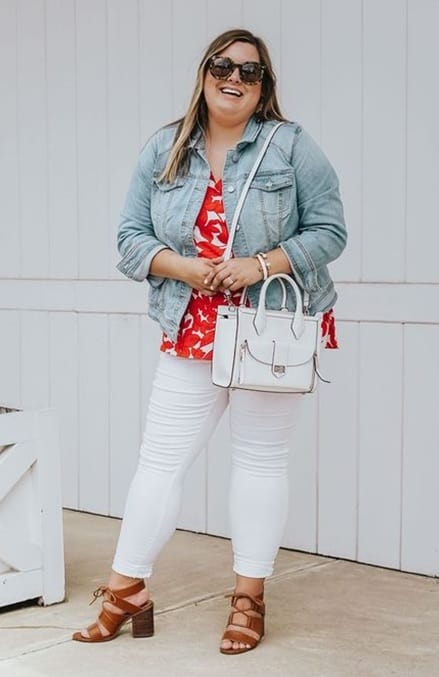 Yes, plus size women can wear denim and look fabulous. And they should feel perfectly secure to rock white pants as well. This denim jacket can be a great addition to your closet. It is such a versatile item that will really take all of the outfits to a new level.
You can pair it with jeans, pants, skirts and it will still be fashionable. If you're wondering if it's appropriate for overweight gals over 50, it sure is. When it comes to the skinny jeans, a lot of women stay away from them, thinking that these jeggings can show off too much.
2. Tunic Shirts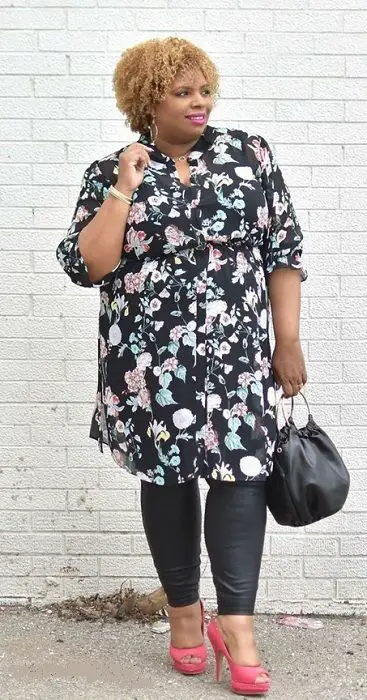 These long shirts with a drawstring on the waist can strategically help you hide the parts you want to hide. Although every woman should embrace her curves, these small fashion tricks will surely help you feel much better.
Plus, they will really make a huge change in your final look. Another great thing about this outfit is that it features a vibrant print. They completely take away the attention from the critical points for plus size women.
3. Elegant Dress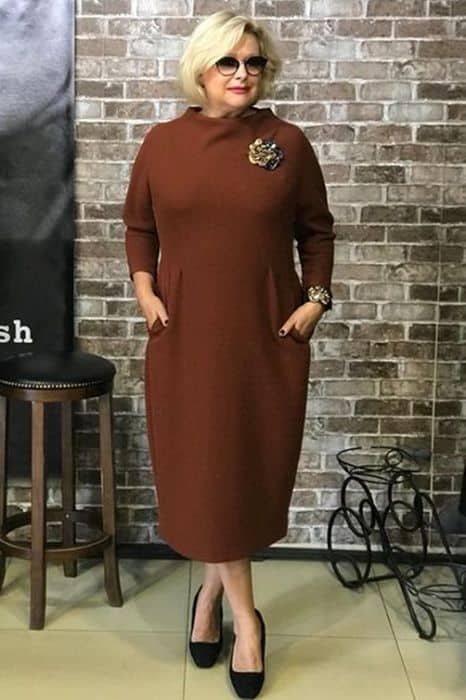 A good glamorous dress will help you learn how to dress over 50 and overweight. These are critical years when women are not always sure what is appropriate to wear. That is why you should definitely opt for the classiest pieces with a length right below the knees.
It can be a slightly oversized dress in darker colors, especially when you're attending a special occasion. To make things even more glamorous, add a luxury accessory. Ladies over 50 can feel insecure about their arms, so a long sleeve might be the best idea.
4. Bright Colors for Plus Size Women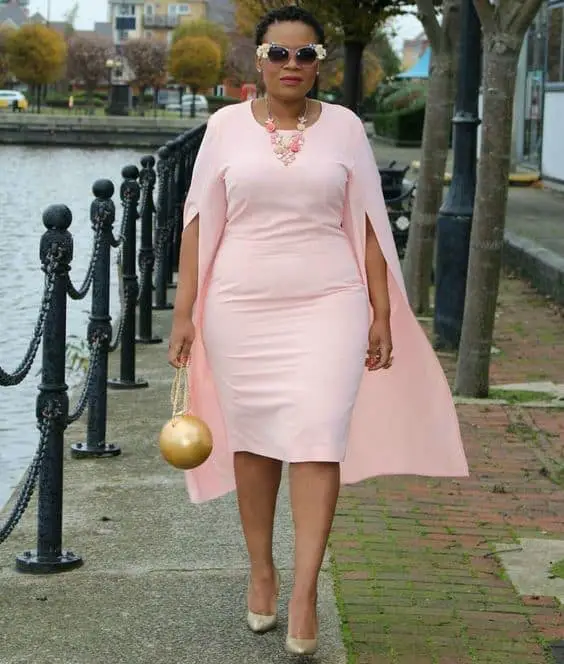 Bright colors are always a good idea. The fact that you're 50 and overweight doesn't mean that you have to always wear only dark shades. Black might be a safe choice, but bright hues will really help you out.
All you have to do is score the right clothing design. Just look at this fabulous ensemble. It's done in such a vibrant pink color, but it's still appropriate for women with plus size. It covers all the essentials, plus features the perfect length.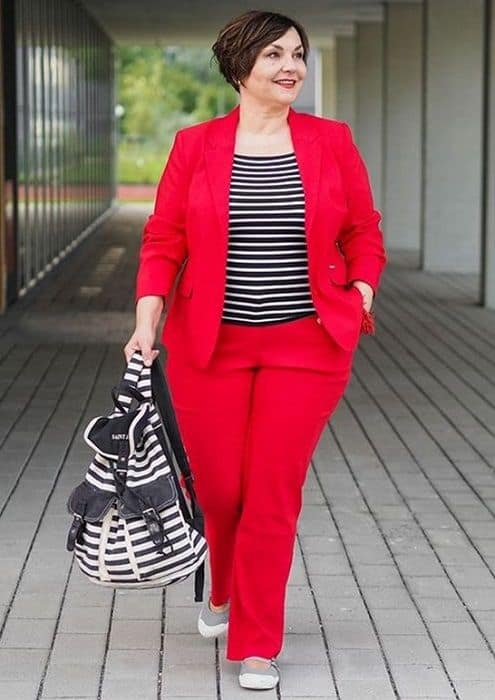 A suit is always an option no matter how much you weight. If you want to learn how to dress over 50 and overweight, there are some essentials that you have to know. A good, quality suit is an investment. Skip those affordable designs, and invest in an expensive one, because you'll see a huge difference.
Plus, a two-piece set is such a versatile ensemble. You can wear the pants separately with the blazer. When it comes to the color range, black is essential. But, bold colors such as red will help you stand out and be more on trend.
6. Capes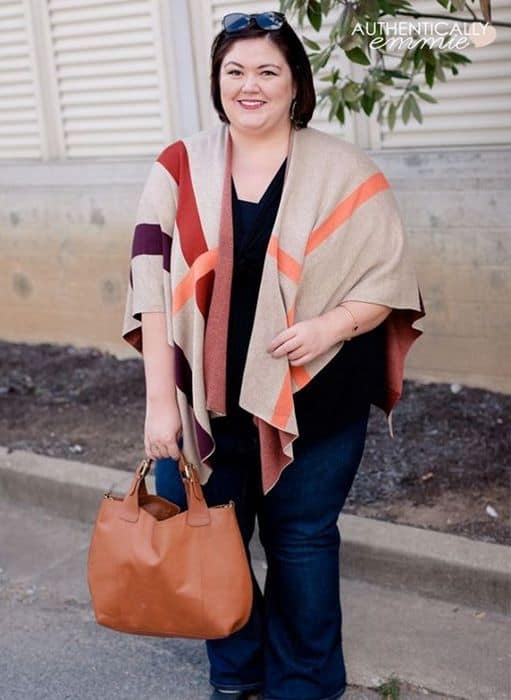 Fashionable capes are the best piece of clothing when you want to dress up fashionably but also hide that little extra something. Plus sized women often tend to stay away from super-tight clothing, because they feel it accentuates their curves even more.
That's why a wider design such as this one makes them feel and look amazing. That doesn't mean that tight clothes are not a good choice. When you match this poncho-like cape with wide-legged jeans, you literally have the trendiest combo ever. Opt for stripes because they elongate the figure.
7. Wide-Legged Pants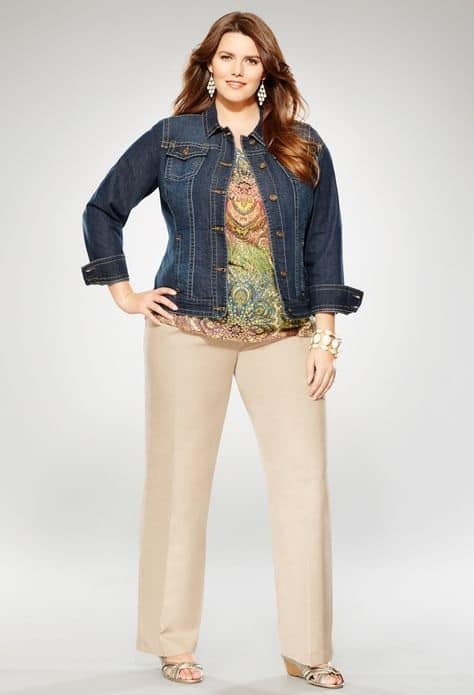 As we all already know that wide-legged pants are so flattering for everyone, not only overweight women. You can flaunt them at the office or for a dinner date. This is one of the most important tips on how to dress over 50 and overweight. Go and get several pairs similar to this one and you'll love how they look. They are upgraded with the chic denim jacket so that you can always be on trend.
8. Swimwear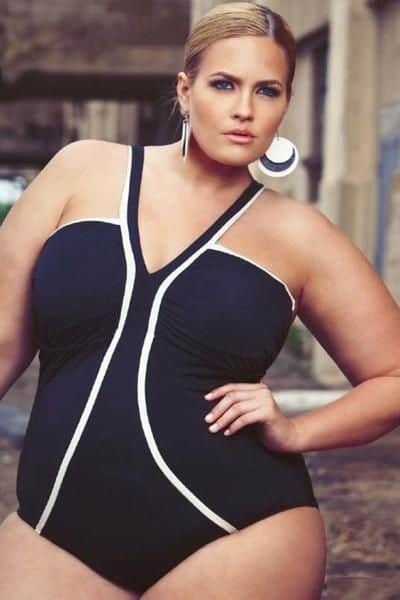 Not all women of plus size over 50 feel brave enough to rock a swimsuit. Whatever the design, they simply don't want to appear in public so naked. That's where you're mistaken. There's nothing wrong in wearing swimsuits as long as they are appropriate for the age and size. Overweight ladies have so many choices these days.
Let's start with one-piece swimwear. It covers literally everything and won't make you feel too exposed. Another thing to try is high-waisted bottoms and a supportive top. This will also be very flattering for curvy body types. Colors can be both dark and bright. Make sure to use details such as frills, ruching to hide the more critical parts that make you feel insecure.
9. Cute Dresses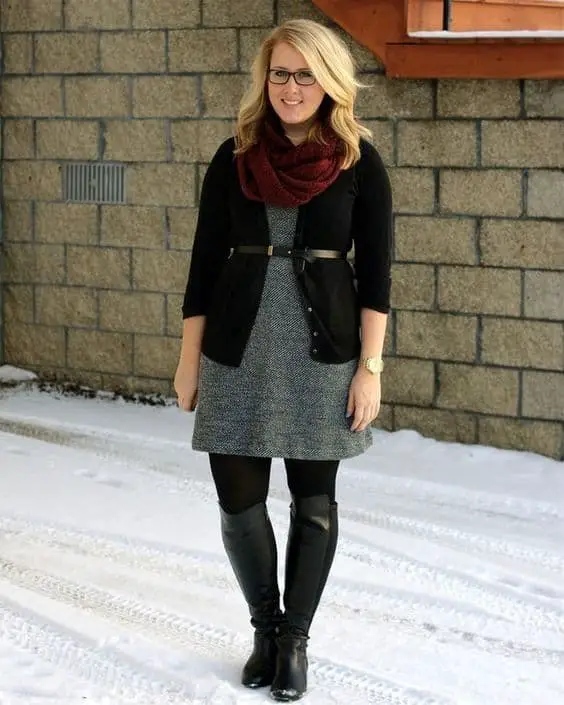 In the book of how to dress over 50 and overweight, there is one rule. Always wear what makes you feel good. It should, of course, be appropriate, but the most important thing is that you feel amazing while wearing it.
Ladies of a certain age should definitely find several cute dresses for all seasons. Start with ones in darker shades like black and grey, which are plus size women-approved. Work your way up to brighter hues for spring and summer. It all depends on which part of your body you consider critical.
If it's the belly, try a design that features an A-line silhouette. By adding a belt on the waist you create an illusion of a smaller waist and a curvy figure. Long and ¾ sleeves are also two tricks for all the gals who feel insecure. When it's cold outside wear your black tights.
10. All-Black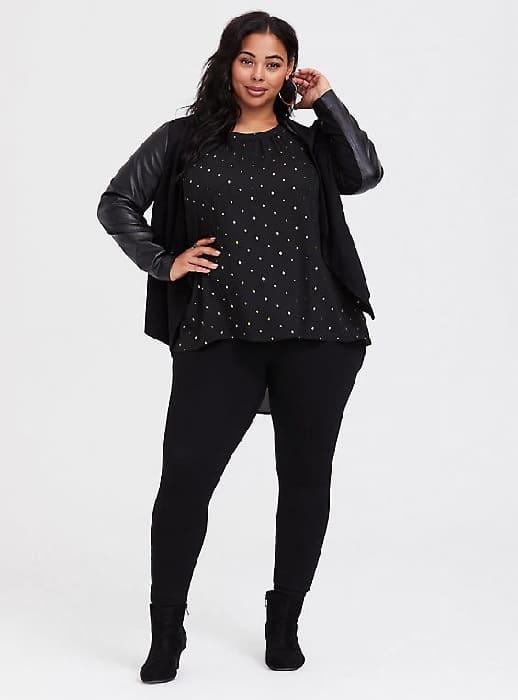 You can't go wrong with an all-black outfit. This is the easiest look to pull off and works great for all sizes. The biggest advantage is that we all own black essentials in our closet. You can now turn the look from a classy daily one to a glamorous going out ensemble.
This color makes plus sized women feel much better. They see it as a secure one, that properly hides the parts they feel insecure about. That is why you'll often see ladies over 50 wearing all-black from head to toes. You can spice up the final attire with a shimmery top or some cool print.
11. Pencil Skirts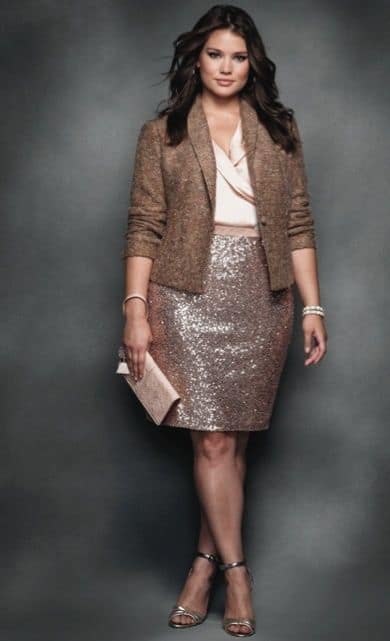 These knee length skirts are perfect for overweight women. They are so flattering and can be a piece of choice for multiple occasions. For example, they can become your favorite thing to wear for the office. Pair the pencil skirt with a matching blazer, and there you have a trendy look.
A sequined one will definitely be holiday-appropriate, with the festive season coming up. As you can see, ladies have so many choices, you only need to be brave enough to get out of your comfort zone.
Latest Pencil Heels for Ladies
12. Vibrant Dresses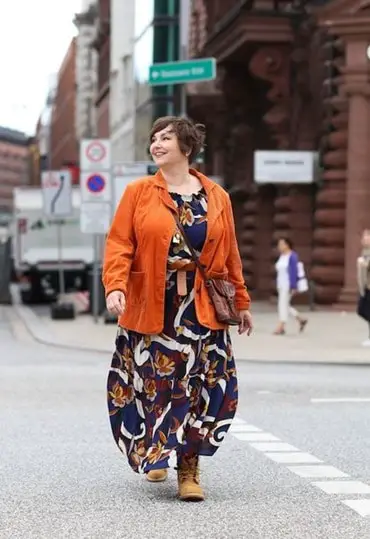 The colorful part is not only meant for dresses. Striking colors and prints can take away the attention from being overweight. There are women who think that you shouldn't wear bold hues when you're over 50. That's completely wrong.
Feel free to opt for an interesting piece of clothing that really stands out. You can find so many vibrant dresses for overweight ladies that are with a flattering silhouette. Long sleeves and below the knee length will make the final look even better.
13. Strategic Details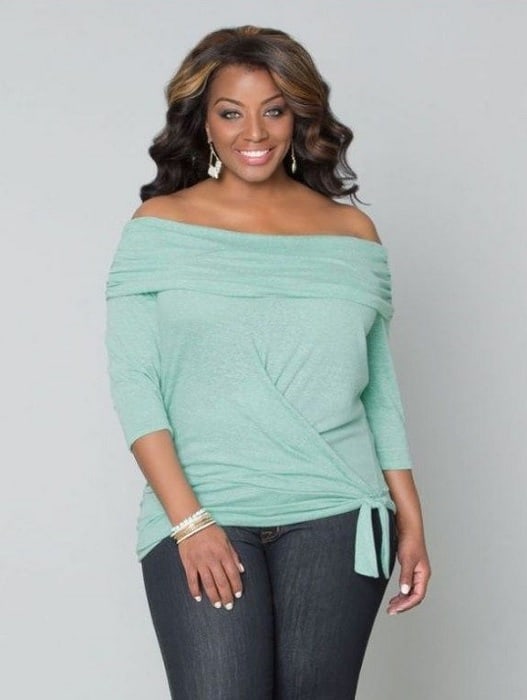 Strategic details such as ruching, knots, wrap details, can all be super-complementing as women's plus size clothing. The tummy is often a part that we all find problematic. To hide that little extra happening over there, you can choose a top with chic details in that area.
These days so many pieces include ruching and bows. Another way to go is a wrap dress. The wrap is right above the tummy and all the attention goes to that part. People will focus on how gorgeous the details are instead of your insecurities.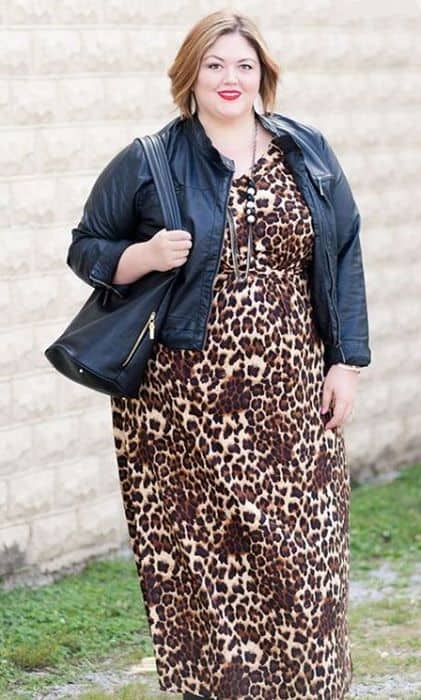 Maxi dresses are meant for all ages and sizes. If you were convinced that when you dress over 50 you should stay away from long dresses, it's time to change your mind. It is a good plus size women's clothing option.
If you know exactly how to pull these looks off, long numbers will become your favorite. First of all, it doesn't have to be summer for you to wear this ensemble. It is much easier in winter, spring, or fall because you can choose a long-sleeved design and add a jacket on top.
Interesting prints such as animal, are very fashionable and will accentuate your curves in a good way. Once again details such as bows, drawstrings, wrap dresses are a great addition to the look.
15. Midi Skirts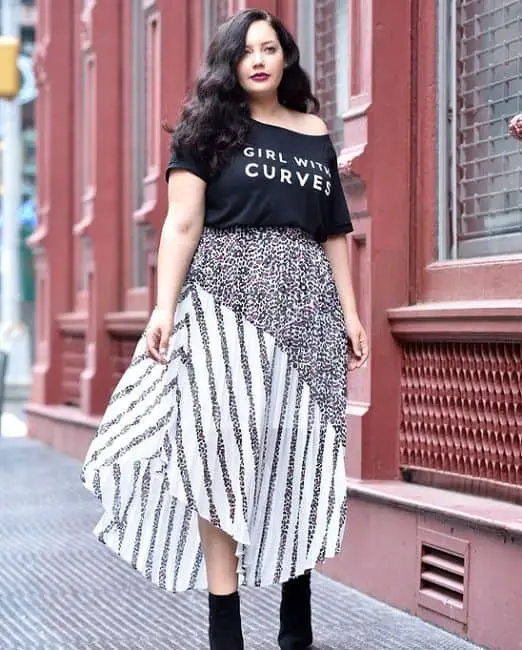 Midi skirts check all the boxes in the list for overweight women. Striped prints are the ones that tend to elongate your body. So when you match midi length with the right print, you score a winning combo. Overweight women often struggle with extra in the legs, so they want a piece of clothing that will hide all that. That's why midi skirts were made. They will make you feel comfortable, and more secure about yourself. Rock them with ankle boots and a chic top.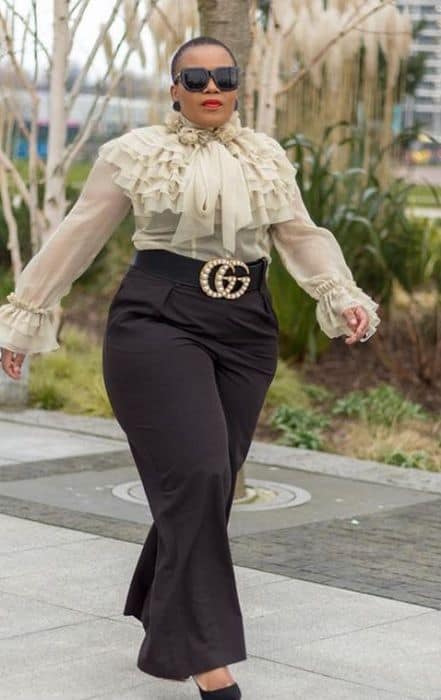 If you want to add that extra touch to the waist, all you need is a wide, fashionable belt. Overweight ladies sometimes struggle with their figure and can use every accessory that creates a curvier silhouette. You can add these belts to high-waisted pants, skirts, and dresses.
17. Gathering Details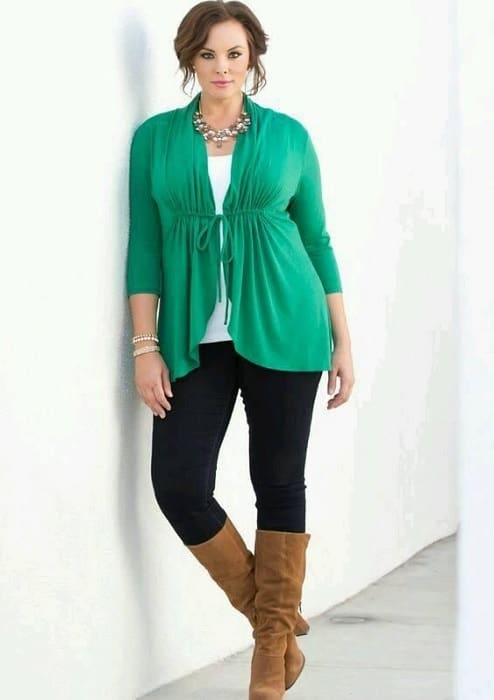 As mentioned before, there are small details that can change a lot in the way you dress. The drawstring on the blouse creates gathering on the waist and hides all the parts you feel uncomfortable about. It's such an easy piece to find and wear.
18. Long Cardigan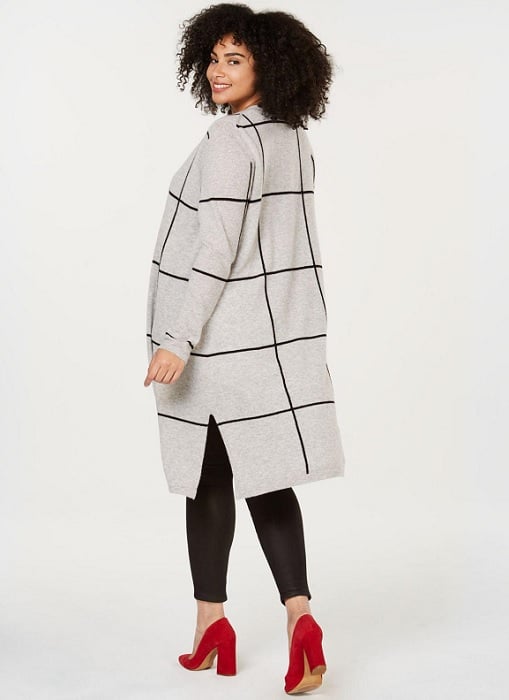 Long cardigans are here to cover up everything you don't want to show. They come in all shapes, sizes, colors, and prints. Plus size women can wear them year-long with a pair of jeggings, a skirt or a dress. Find a cardigan in a trendy print such as plaid if you want to follow the latest happenings in fashion.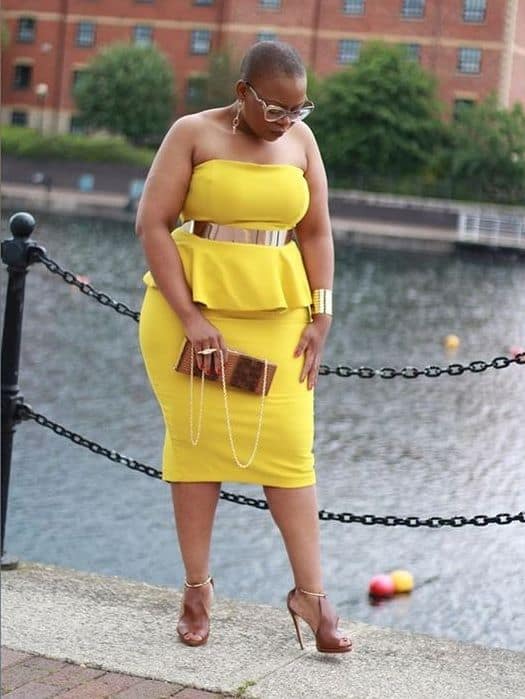 Peplum details on the waist are here to save your life. They hide the extra weight happening around the tummy area, plus creates a more defined waist. This cute detail can be a part of your dresses, skirts, and tops. The vibrant yellow color makes the final look even more on point.
20. Chic Tops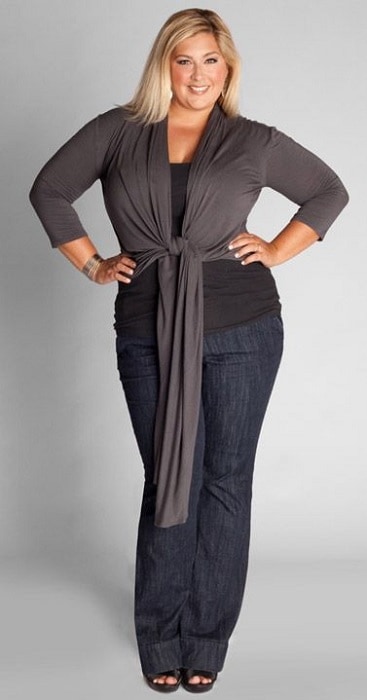 The fact that this top ties in a knot are what makes this outfit so flattering for overweight women. Matched with wide-legged jeans they are the ideal attire. As you can see, the lady is wearing it with high heels. But you can skip the heels and go for flat shoes as well.
21. Sporty Chic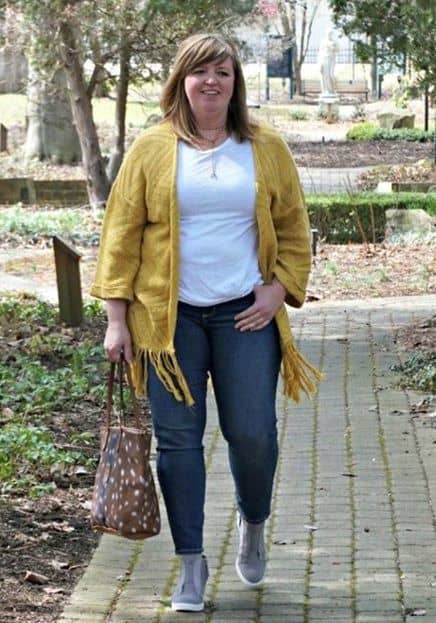 Jeggings should be your fashion choice for every season. Yes, they are tight. But they are also so flattering, in spite of the general opinion. These jeans are the best length since they fall right above the ankle.
Another huge plus is that they are comfortable. You can flaunt them with sneakers and even heels if you need to. For this sporty look, just add a basic top. It can be longer like a tunic if that's what you prefer.
These are the most classy outfits and dresses for plus size women to flaunt their beauty regardless of their overweight, over 50 for that matter.