The makeup for silver dresses complement the looks if executed the right way. Silver is the ultimate choice to dazzle on occasions. The shimmering color, when paired with meticulous makeup looks, is sufficient to grab attention.
Classic Makeup Looks for Silver Dress
With silver dresses, you will neither go wrong nor unnoticed in any event. The color possesses attractive beauty that no one can deny. Here we bring you 7 exotic, and lavish makeup looks for silver dresses.
1. Bold and Glamorous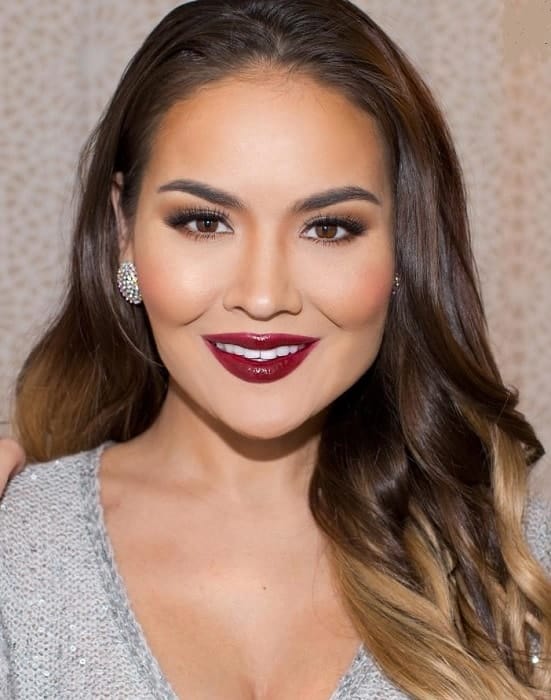 It is one of the highly embraced gold eye makeup looks for brown eyes to wear with silver dresses. A touch of glam is added with bold lips.
Ideal for: Ladies with almond eyes having light colored eyeballs are best suited for this look.
How to style: All you need to worry about is the dark shade of glossy lipstick. Balance out your makeup for silver dress with little smudgy eyes with fake lashes. Enhance the look with flaunting your cheekbones with a little pink blush.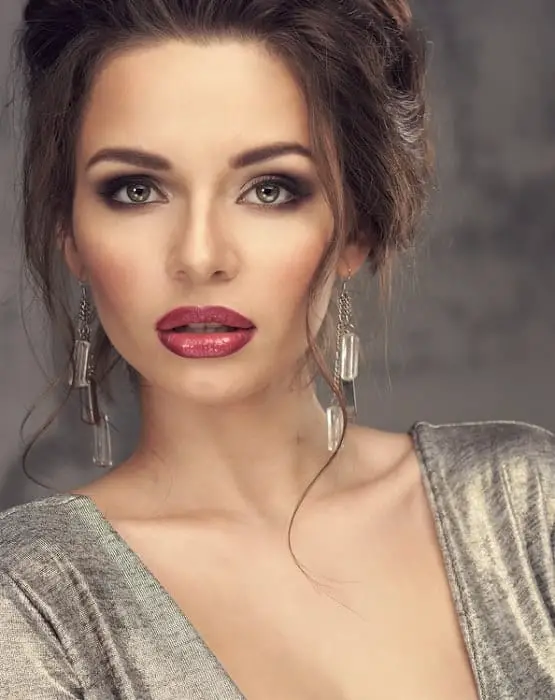 This is one of the looks no women can refuse. It offers a perfect blend of class and sass.
Ideal for: If you are habitual to pout with sharp facial features, this is your taste. It is an appropriate makeup look for your silver dress.
How to style: Going right with this look is significant. Apply smudgy dark eyeliner with highlighting eye shadow. Give a touch of confidence with a minimal blush. Use dark maroon –red lip gloss to complete your look.
3. Classic Metallic Look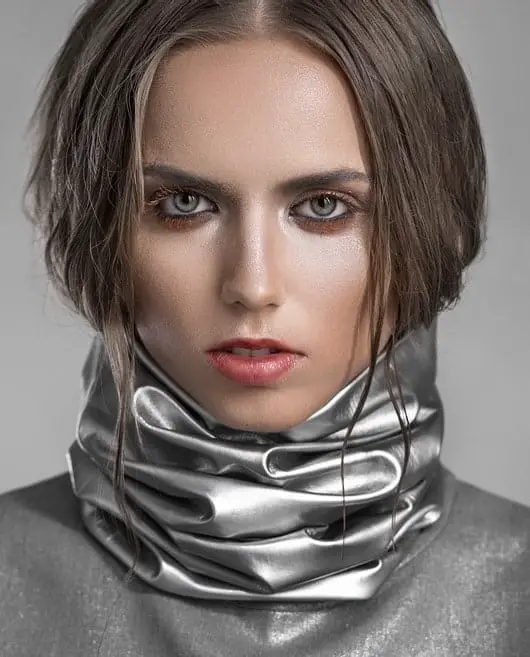 The look reflects the metallic essence of silver color in the classic makeup. It is one of the most speculated makeup looks with silver dress.
Ideal for: Edgy and hazel eyes with sleek nose structure and v-line face-cut women are ideal selections for these looks.
How to style: Highlighting the makeup for complementing your silver dress is the main agenda. Clear your face and apply a base foundation meticulously. Eyes should be crafted with sharp eyeliner strokes at the inner and outer edges. Apply contrast shaded lipstick to complete the look.
4. Keep It Elegant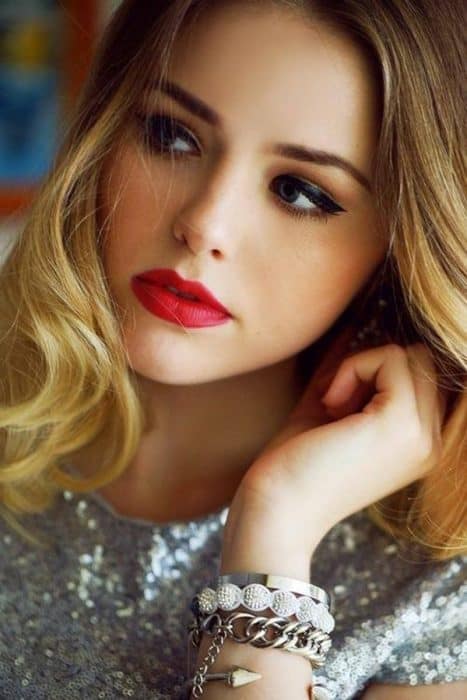 The look defines elegance in every possible way. It is highly demanded silver dress makeup looks in recent times.
Ideal for: A sweet round face, brunette with dark eyeballs and regular chin are recommended to try out this look.
How to style: The eye makeup should be done well with broad coatings of black or blue eyeliner. Help yourself out with silky false lashes and mascara. Choose a bright red lip color to add an elegant finishing. Keep your locks curled and open.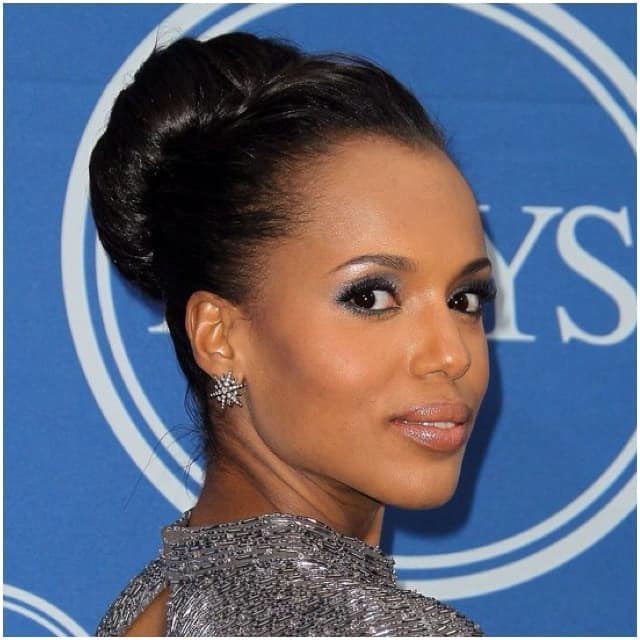 A simple and rustic basic look styled with the bun is just perfect for your silver dress makeup.
Ideal for: If you have a long face with big eyes and a broad forehead, choose this basic look to turn heads.
How to style: A silver dress with minimal makeup look is elegant enough to make you a star. Invest good time in your eye makeup highlighting the edges with shimmering eyeshadows. Lips are displaying a neutral look work just fine.
6. Neutral Yet Loud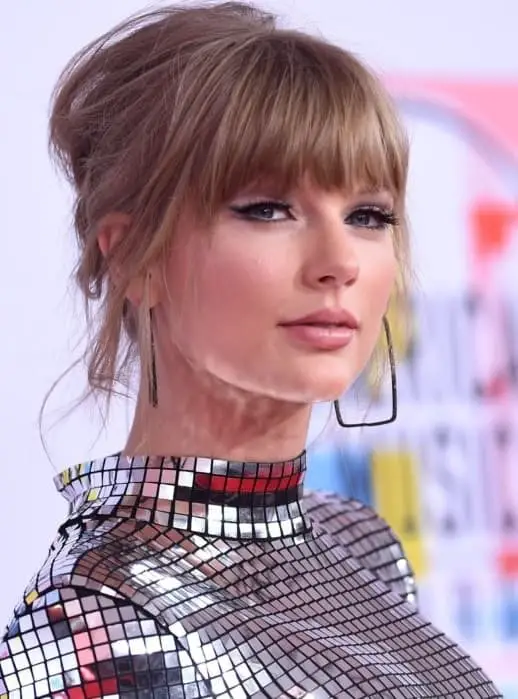 It is one of those professional and startling makeup for blue eyes where you can go bold and simple simultaneously.
Ideal for: If your face is long with wide, narrow blue-green eyes, you are ready to flaunt yourself in this look.
How to style: To bring out the beauty, do a high hairdo leaving the baby hair. The neutral makeup for silver dress will be justified through your light makeup and nude lips. The eyes will do the talking hence shape them well with eyeliner.
7. Get Controversial with Silver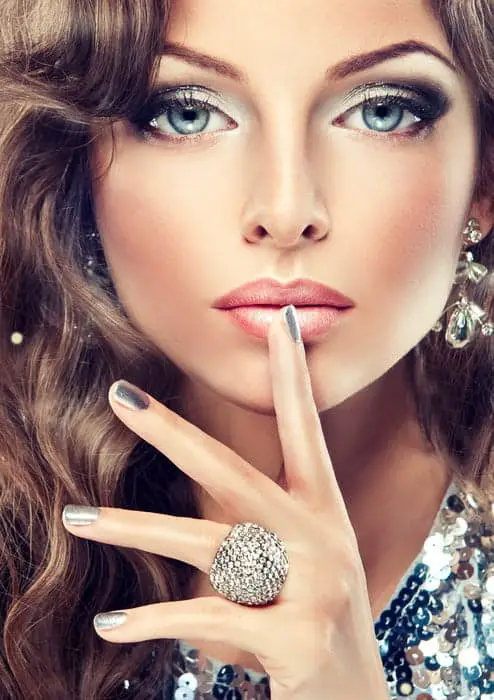 It is one of the most dazzling and shimmering makeup looks for women with green eyes and brown hair to rock night parties.
Ideal for: This gorgeous makeup look for silver dress is ideal to all the ladies with a broad face and green eyes. You should try out this look if your nose is perfectly pointed to a minimum.
How to style: A professional facial makeup is highly required with appropriate and right highlighting. A light shade lipstick well-outlined will balance your overall look. You can add a dazzling silver eye shadow over your eyes for a fabulous look.
Styling can be a little challenging as the looks are mesmerizing in it. However, we tried to cover the popular and demanded makeup for silver dresses.