Camping, who doesn't love camping? You get to be out in the wild, surrounded by trees, being one with nature, probably sitting by a nice, warm fireplace, it is simply amazing. But also, it has inspired many funny camping memes.
I mean, let's be realistic for a second here, shall we? Camping is amazing like we said, it is a great time to be one with nature, but also, so many funny things happen during amping that' it is impossible not to laugh at these funny camping memes!
Funny Memes About Camping
It doesn't matter if you are new at camping if you are just starting out, or if you haven't camped once in your life, these memes will make you laugh so much, you won't regret watching them.
So sit down, pretend you are out there in the woods, and prepare to be amused during the next couple of minutes with our funny camping memes compilation!
1. So It Begins. The Countdown Till Camping.
2. My Wife Says, "Camping Is A Tradition in My Family" It Was A Tradition in Everyone's Family, Till We Invented The House.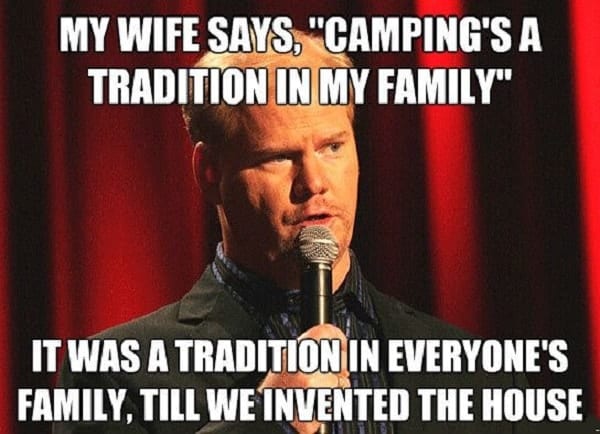 3. "This Is Great Camping Weather"… Said. No One Ever.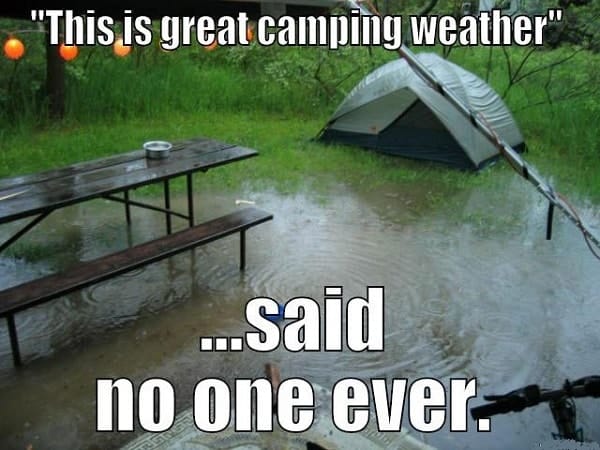 4. Go Camping, They Said. It'll Be Fun, They Said.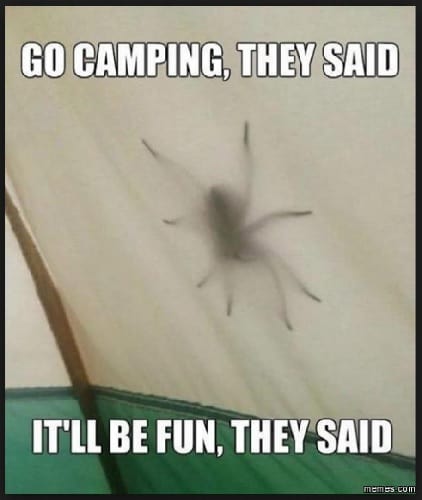 5. When Camping Season Is Right Around The Corner… Excellent.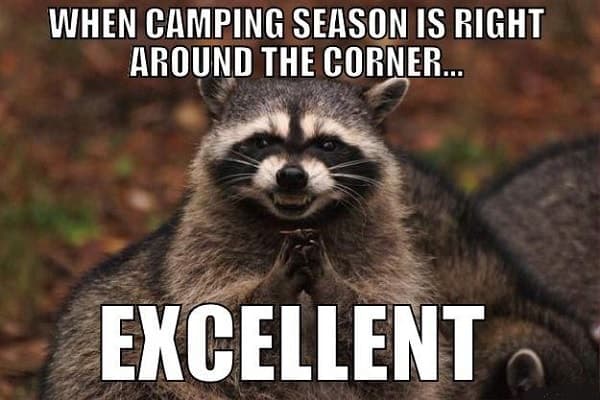 6. People in Sleeping Bags… Are The Soft Tacos of The Bear World.
7. What If I Told You Camping Is Spending Lots of Money, to Live Like A Homeless Person.
8. First Rule of Camping: Start The Camp Before You Start Drinking…
9. Dude, That Camping Trip Was in Tents?
10. So You Are Telling Me You leave A Perfectly Good House to Sleep in A Tent, for Fun?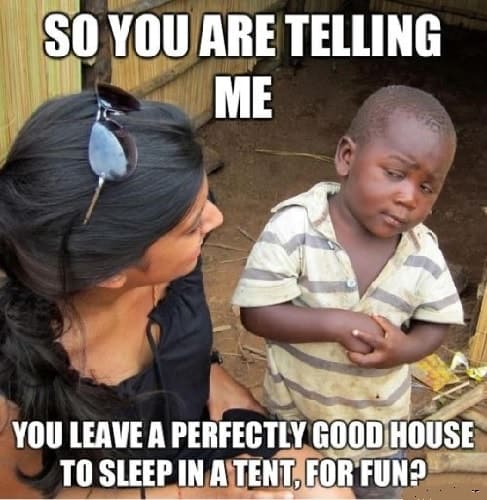 11. Camping? Yea, I Am Going to Ruff It.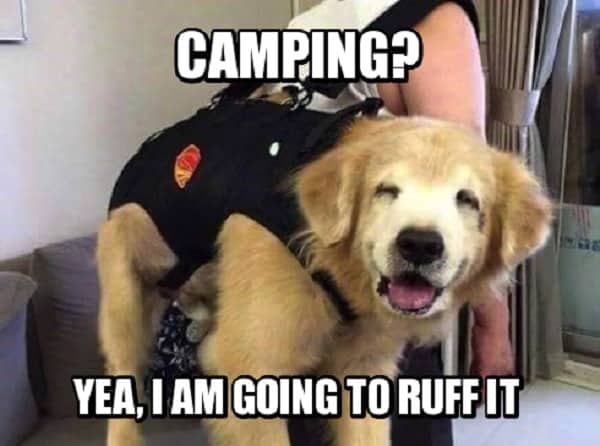 12. Going Camping? Don't Be That Guy…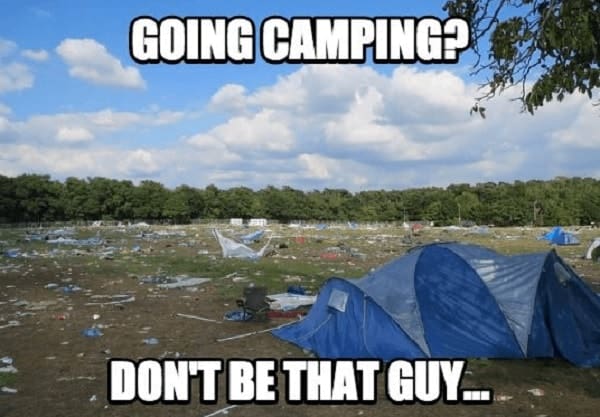 13. How I Feel Coming Home from Camp.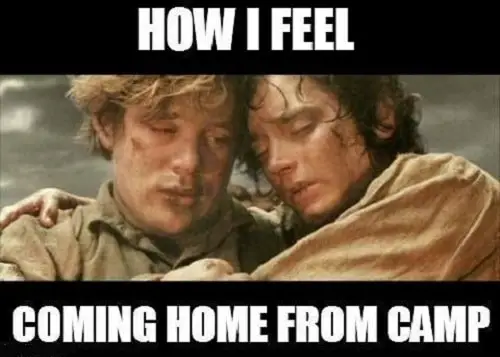 14. Stop Trying to Make Camping Happen. It's Not Going to Happen.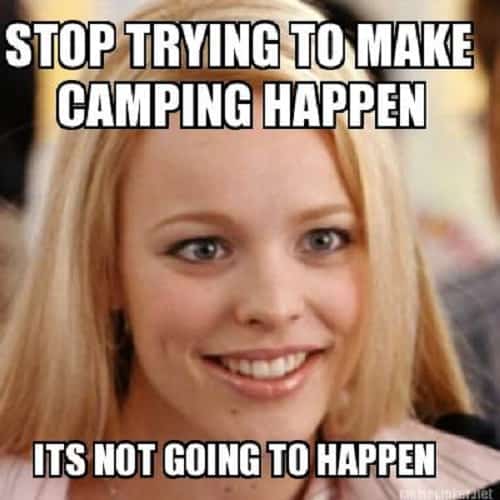 15. Went for A Quiet Day Camping by The River. End It Up Building A Gipsy Camp.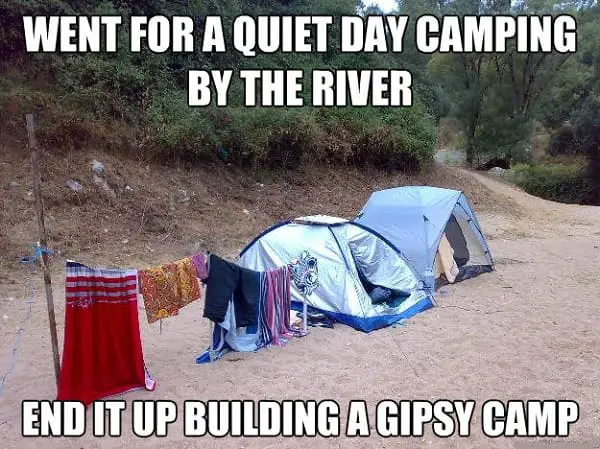 16. When Life Gets Complicated. I Go Camping!
17. I Like Camping And Hiking. Ladies Please, One at A Time.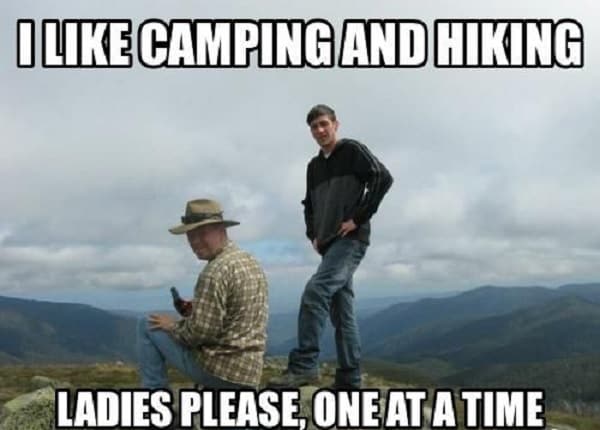 18. Are You Ready for Camping?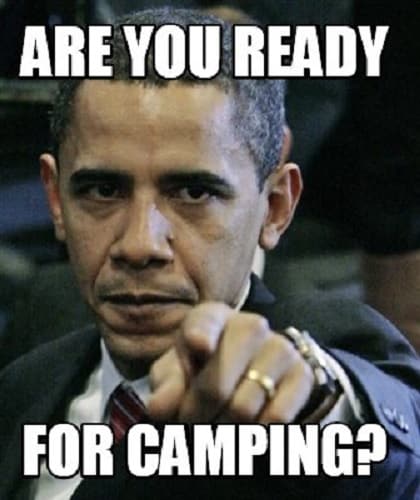 19. When You Have No Data And You Go Camping.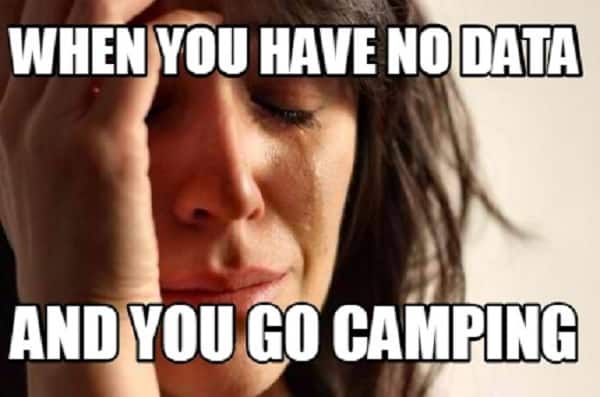 20. Yo Dawg, I Heard You Like Camping. So We Put Some Bushes And Leaves in Your Tent So You Can Camp While Camp.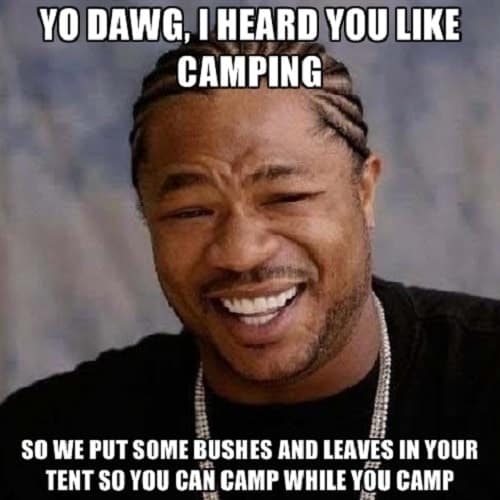 As you might have noticed, camping (and everything we go through when we decide to go camping) is extremely funny. And the truth is, we don't even realize that, at least not until we see it in a meme.
You get memes about what is like to go camping, you get memes about what is like to be out in the woods on your own, and you simply can't help but relate to those things, and that's a fact.
We truly hope you had fun watching these funny camping memes compilations, and, if you wanna keep laughing about everyday situations, don't forget to check out our other memes! It's a guaranteed laugh. Trust us, we have memes about literally everything, and they all are extremely funny, we bet you'll be able to relate!