Nobody likes being sick, that's just a fact. You feel without energy, you can't enjoy your favorite meals, and really all you want is to feel good once more, however, sometimes all we can do when we are sick (or know someone that is) is sending them these funny get well meme!
Yes, we know, you might be thinking, why are there memes about getting well? Turns out, laughing can help others feel well. Sure, you might not be able to magically cure them, but these funny get well meme compilation will for sure lighten up the mood.
Funny Get Well Memes
Not to mention, nobody really likes the typical get well cards or cheesy posts, those are outdated and should not be brought to life ever again, but funny get well meme? Those are perfect for every occasion.
So we invite you to sit down and enjoy this compilation we have for you! And even if you're not sick (which honestly, we hope you are not) we believe you will still be able to enjoy these good memes, that's for sure.
1. I Hope You Feel Better. Beary Soon!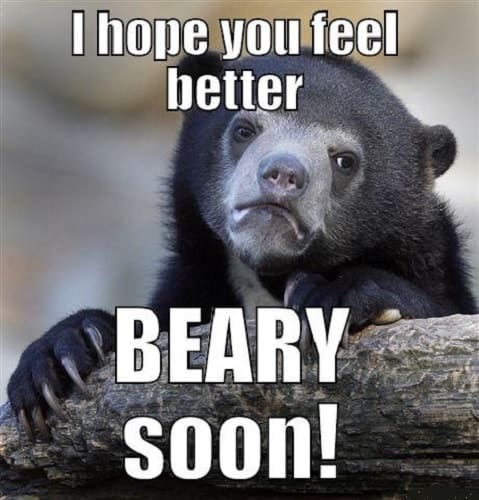 2. Will You Get Better. If I Clap Like This?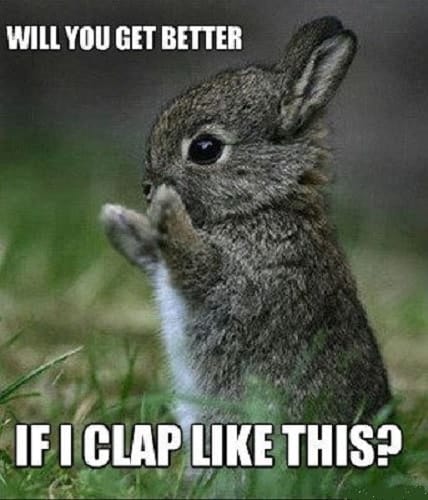 3. I Don't Want You to Get Well Soon. I Want You to Get Well Right Meow.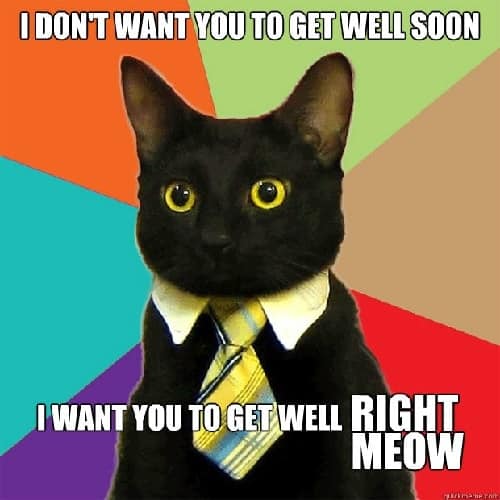 4. Don't Get Well Soon. Get Well Meow.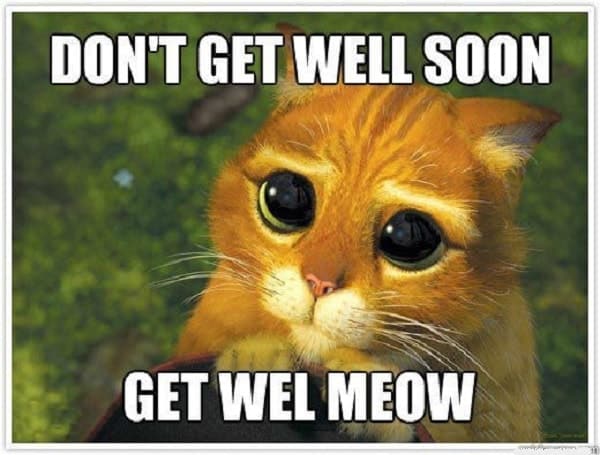 5. Get Well Soon Or Not.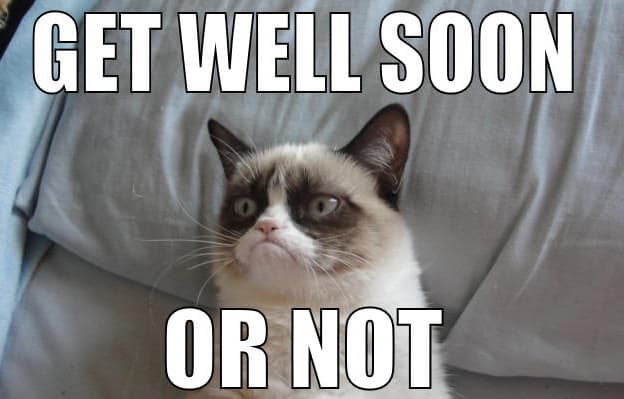 6. You're Sick? Get Well Soon! I Don't Want It Infringing on The Amount of Time I Spend with You.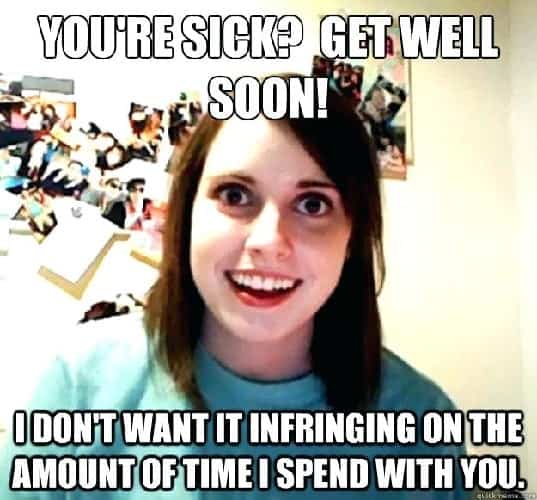 7. I Brought A Present for You! Get Well Soon!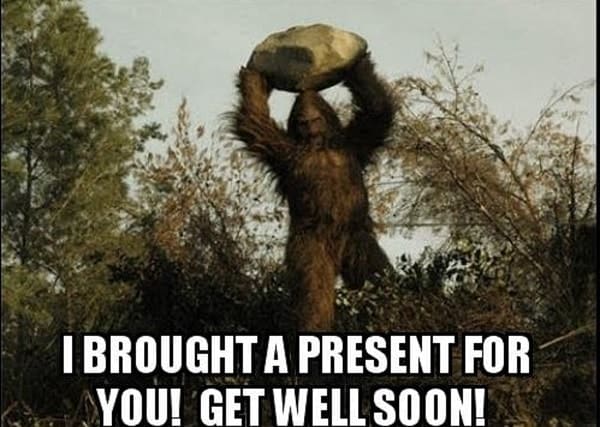 8. Get Well Soon. I Am Missing Your Company.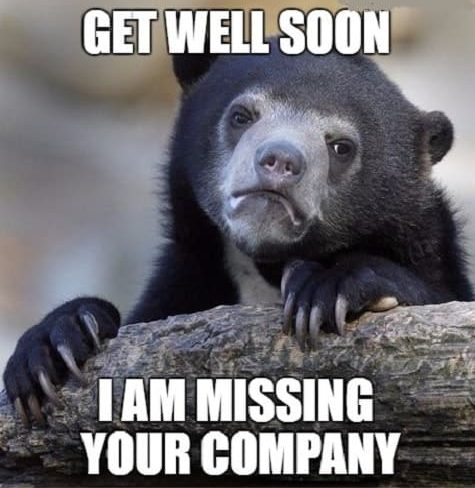 9. Nothing Says "Get Well Soon, Mom" like An 85 Pound Mammal Who Believes His Love Is The Cure.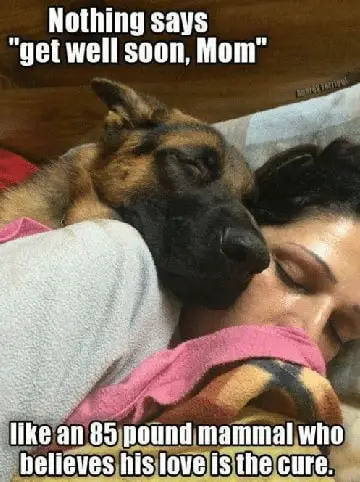 10. Enjoy Your Rest- You Deserve It. Get Well Soon!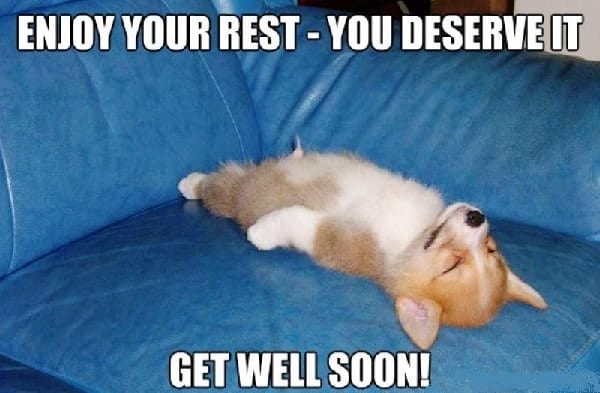 11. For Now, Rest Well And Get Better Soon Meow!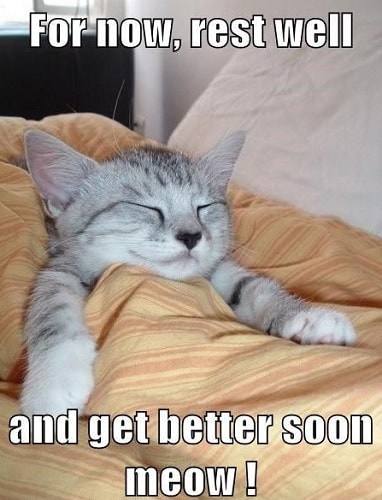 12. Teacup Cats Say: Get Well Soon.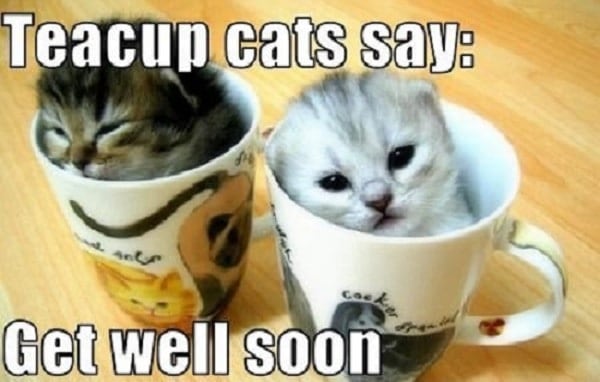 13. I Don't Always Wish Someone to Get Well Soon. But If They Can Cook And Bring Good Wine I Do.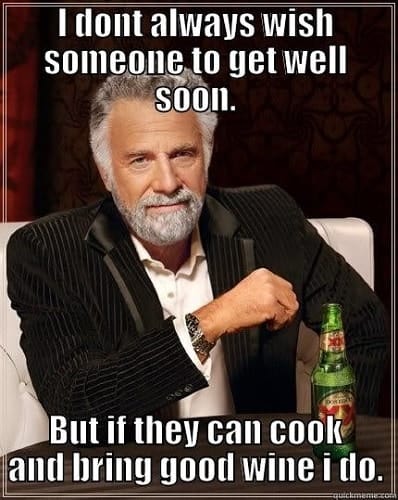 14. Please Get Well Soon. PS: I Buried Your Acorns for You While You Were Away.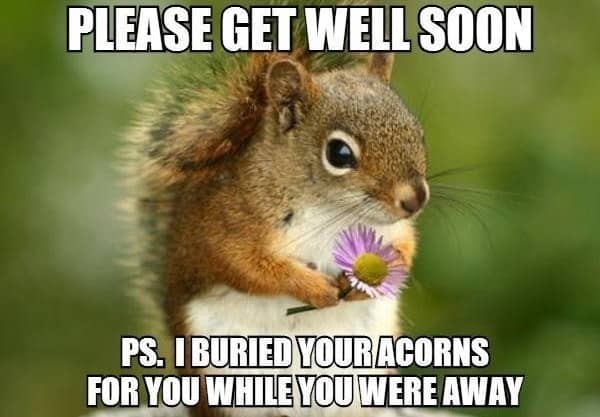 15. I Know You Are Sick And You Are Looking Ugly But Get Well Soon!!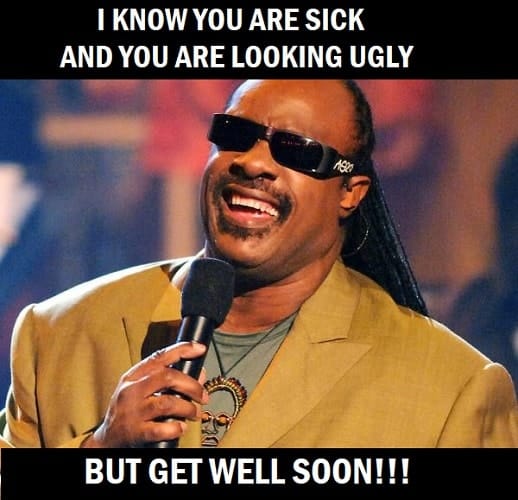 16. "When You Take A Sick Day to Spend Time with Your Penguin." Get Well Soon Little Buddy.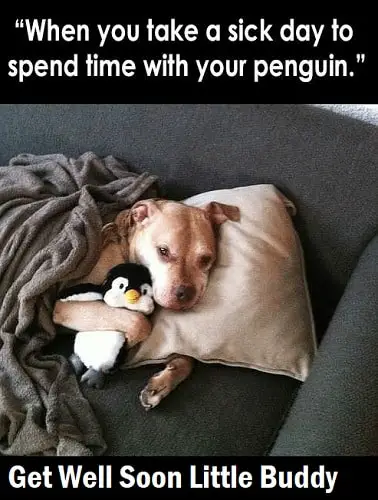 17. Tiny Hamster with A Broken Arm. 1 Upvote= Speedy Recovery. Get Well Soon.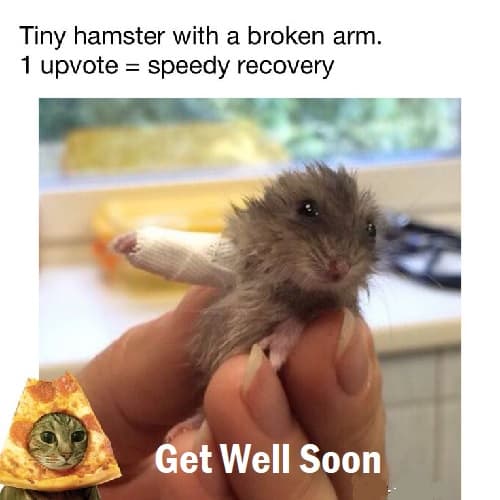 18. I Want You to Get Well Soon.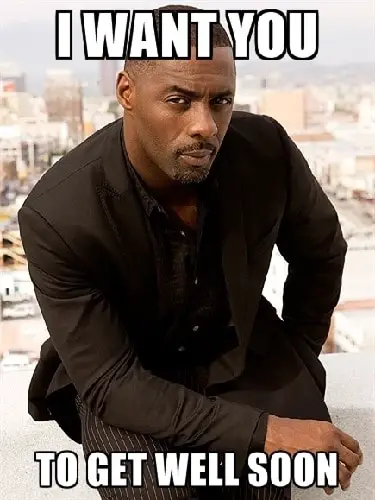 19. Don't Worry Even Super Heroes Get Sick. Get Well Soon.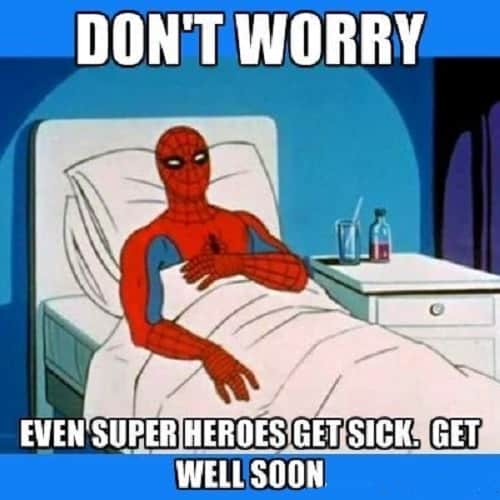 20. Hey, You I Want You to Get Well Soon.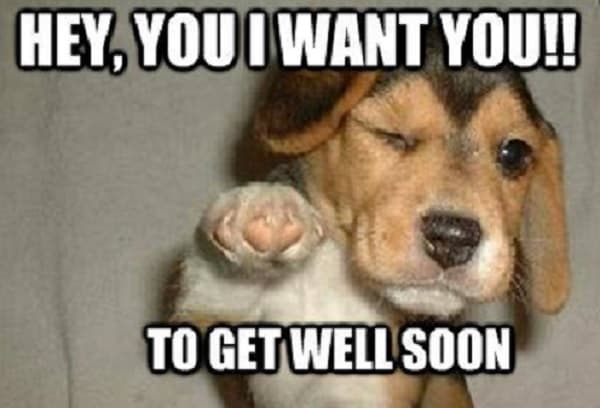 Now that you have laughed, now that you have properly enjoyed our funny get well memes, it is time for you to go out there and share them with the world, help spread the laughs around!
Whether it is you've got a friend that has the flu, or you have a friend that for some reason always has a cold, and you want to make them laugh and cheer up their day, this is the right way to do so!
Share our memes with them (or with anyone you know, really) and let them enjoy some good laughs for a couple of minutes! Also, don't forget we have other very funny memes compilations, you know, just in case you want to check those as well and make your friends laugh.