While mornings can be dreary and dry, there's no need for them to be that way – what you need is some funny good morning memes to spark up even the drabbest start to the day! If you're keen to have a positive and productive day ahead, this collection of good morning memes is all you need to get started.
Funny Good Morning Memes to Share
These funny good morning memes have literally been made for your friends or family members who struggle to drag themselves out of bed in the morning and get their day started.
They share the humorous sides of being the slobs of the house, the ones who are in desperate need of coffee before they become functional, or the ones who need a good few hours to wake up and become articulate. Perhaps they're the ones who just keep hitting the snooze button every 5 minutes as their alarm goes off. Or maybe…this is you!
Then again, there is a whole heap of people who are amazingly functional in the mornings, the ones who leap out of bed at the break of dawn, the people who have their morning routines perfected, and who look picture perfect within the hour. Plenty of these funny good morning memes are representative of them too, and they're undoubtedly just as hilarious.
1. Good Morning. A Little Push to Help You Wake Up.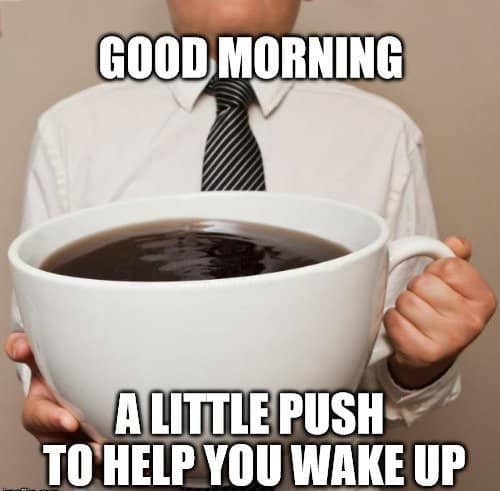 Funny Positive Memes to Have A Great Day
2. Good Morning My Sexy Little Cupcake. Hope You Have An Amazing Day.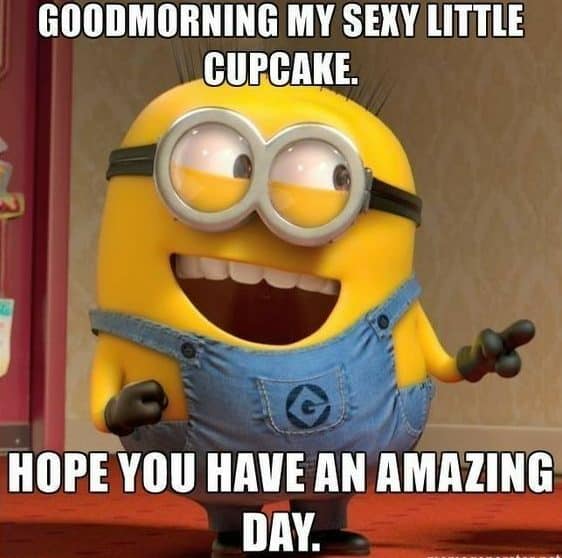 3. I Don't Drink Coffee to Wake Up. I Wake Up to Drink Coffee.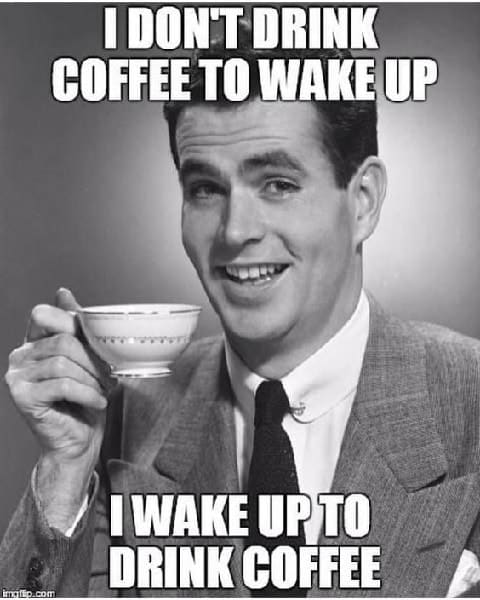 4. So You're Not Going to Say Good Morning? Homie Don't Play That!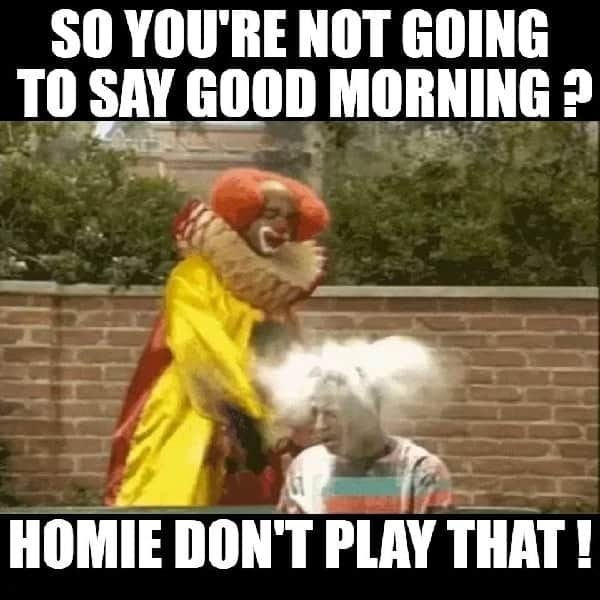 5. Good Morning Darling, I Trust You've Slept Well!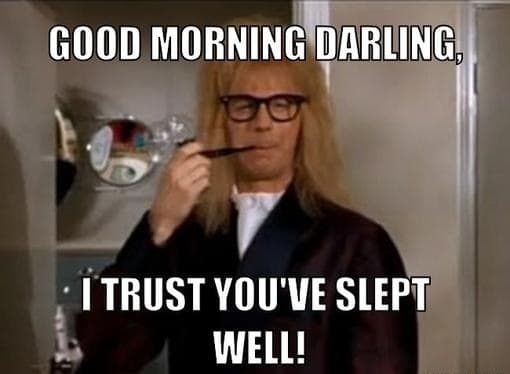 6. Let's Start The Bullshit. Good Morning.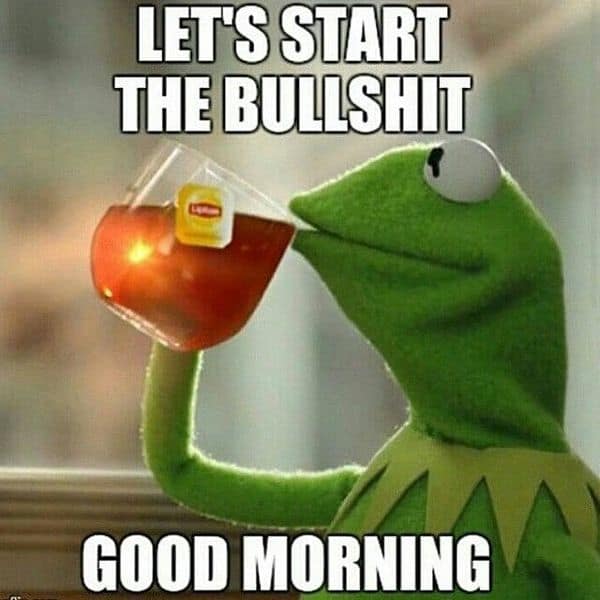 7. When That First Sip of Coffee in The Morning. Touches Your Soul.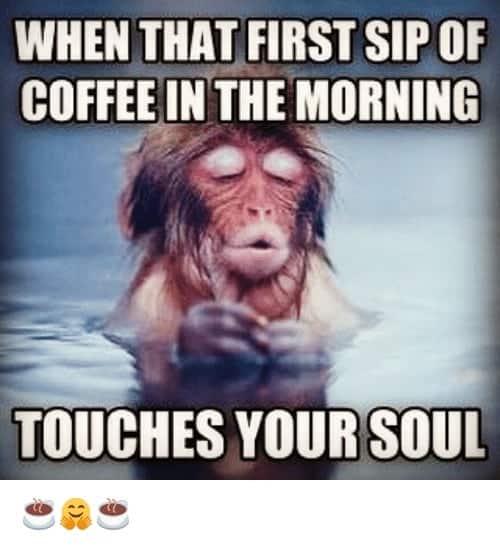 8. Just Because I'm Awake Doesn't Mean I Am Functioning at Full Capacity.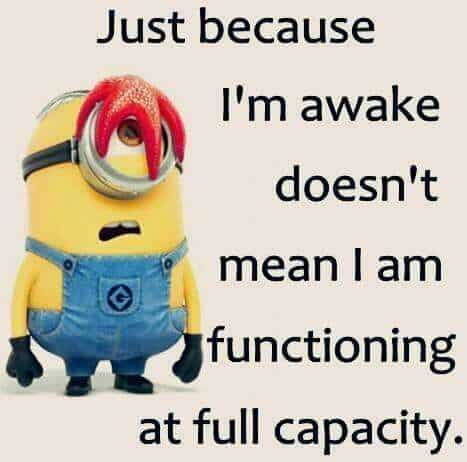 9. Morning How Are You? I'm Fine And You? I'm Good Thanks And You?
Realistic Funny Happy Friday Memes
10. On My Way to Work and Still Can't Believe It's Monday Morning.
11. When You Wake Up in The Morning And Sit By The Side of Bed Like…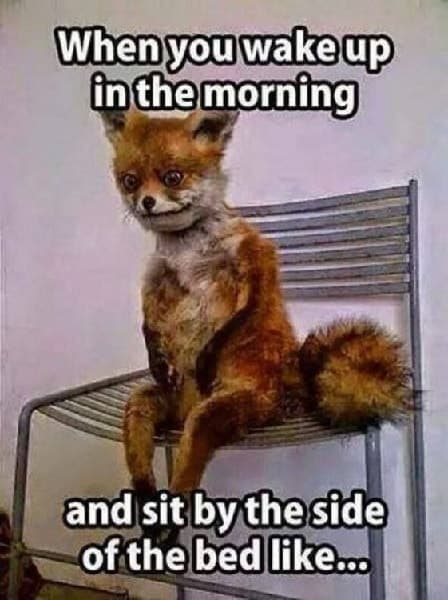 12. When Your Bed Is So Comfy But You Know You Gotta Get Up And Be Awesome Today,
13. Here's Some Cock And Coffee for All The Ladies Having A Bad Morning.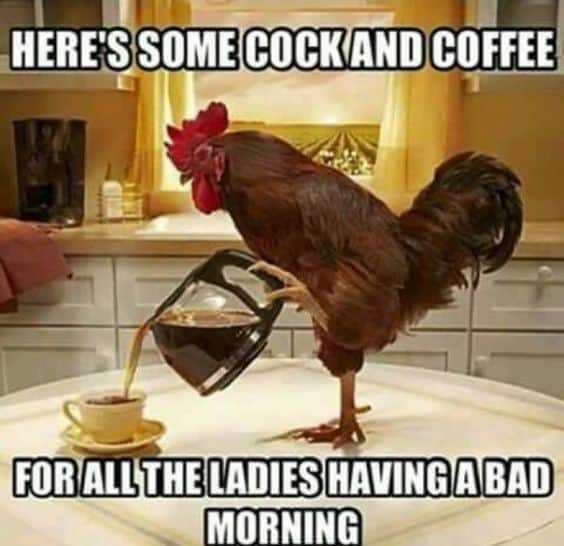 14. I Just Want to Say Good Morning to All You Crazy Sumbitches.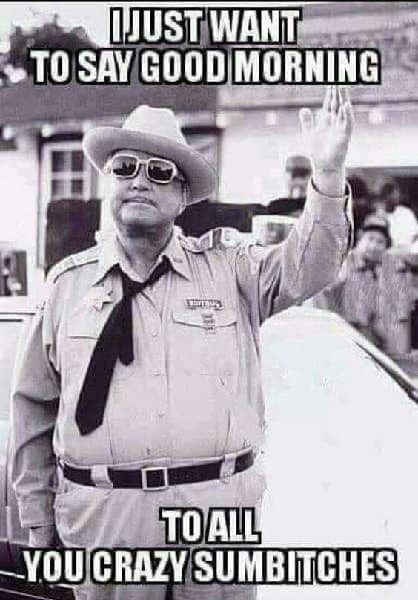 15. Good Morning. I See The Assassins Have Failed.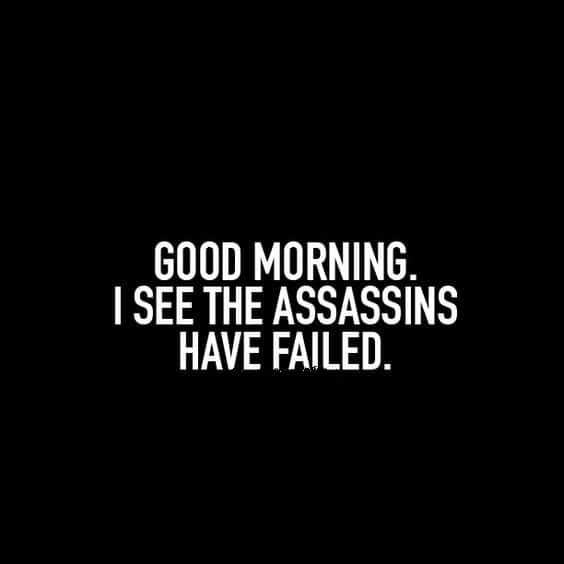 16. I Always Say "Morning" Instead of "Good Morning". If It Were A Good Morning I'd Still Be in Bed Instead of Interacting with People.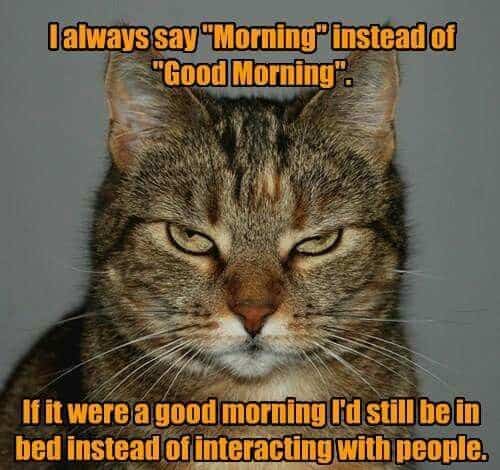 17. Good Morning Sunshine. How Are You?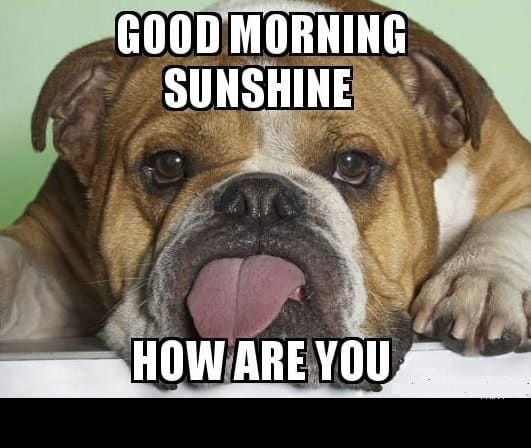 18.  I Know You See All This Sexiness, Don't Just Stare…Say Good Morning!!
19. Hello…Good Morning Beautiful.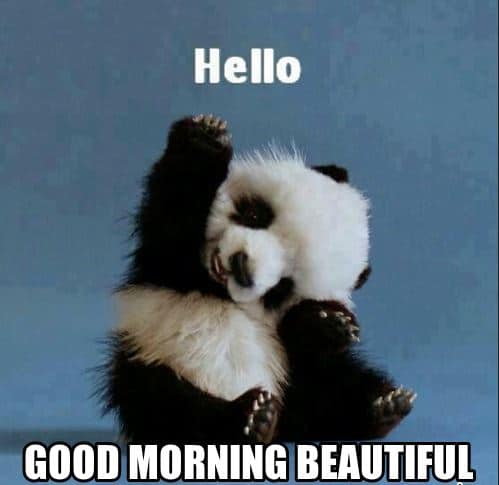 20. My Idea of A Good Morning is One When I Open My Eyes, Take a Deep Breath, Then Go Back to Sleep..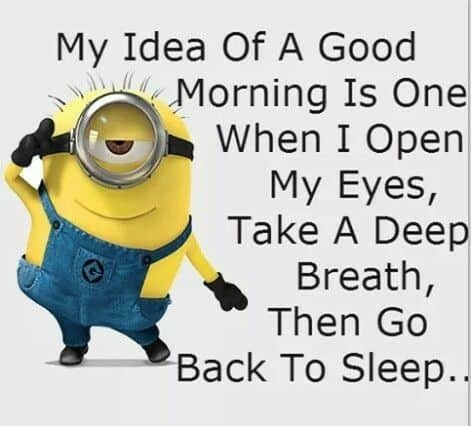 21. Saying You'll Wake Up Early in The Morning to Get Something Done. Then in The Morning Convincing Yourself It's Not Important.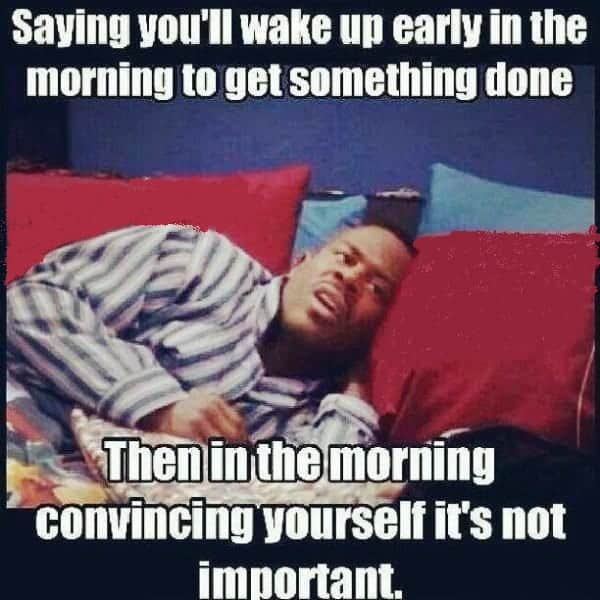 22. I Was This Close to Saying "Good Morning", Then I Remembered Some of Y'all Don't Say It Back.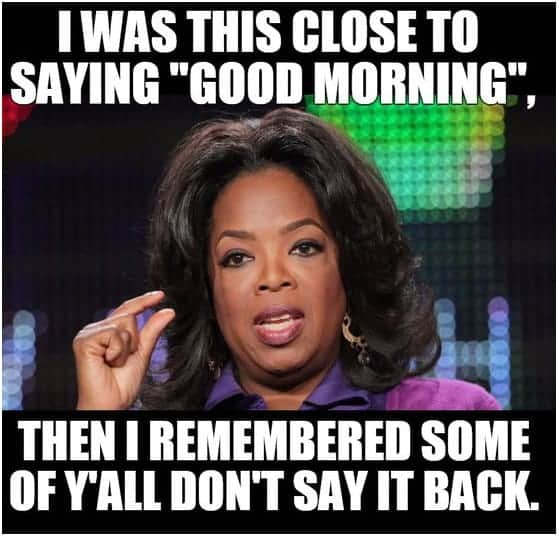 23. I Always Say "Morning" Instead of "Good Morning". If It Were A Good Morning, I Would Still Be Asleep in Bed Instead of Talking to People.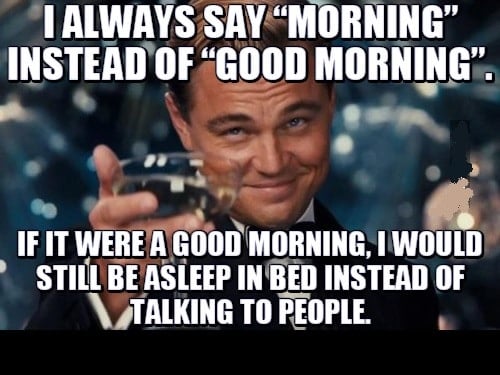 24. When You Already Clocked Out And Your Coworker Trying to Hold A Conversation.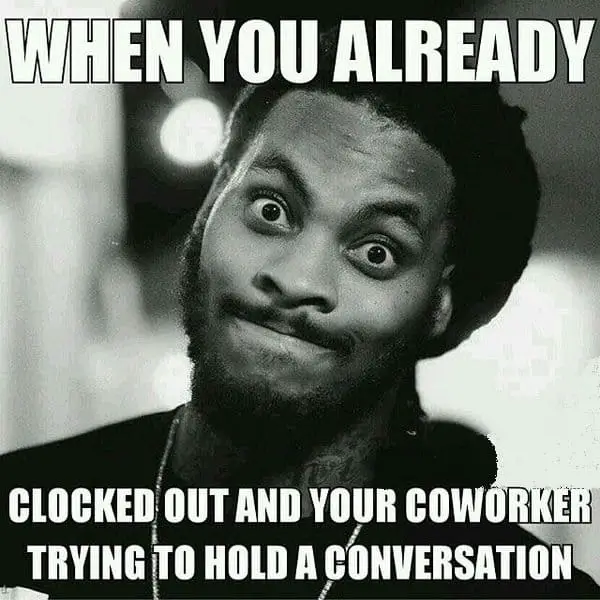 25. Good Morning? There Is No Such Thing!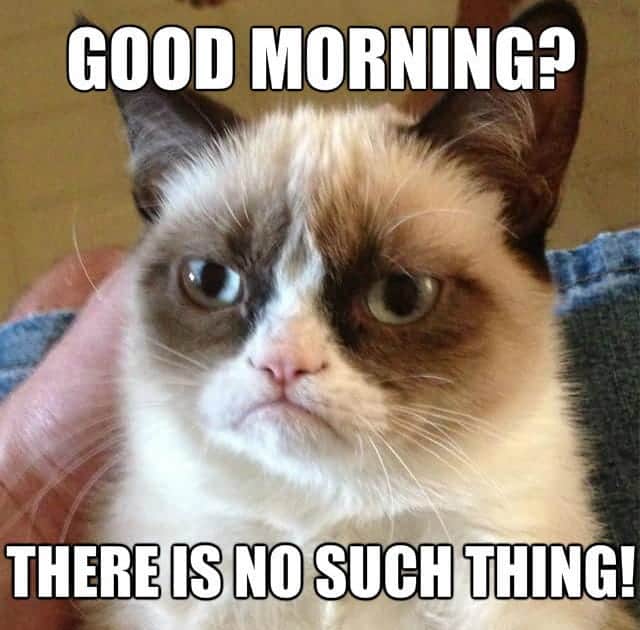 26. What You Got on My Good Morning Homie!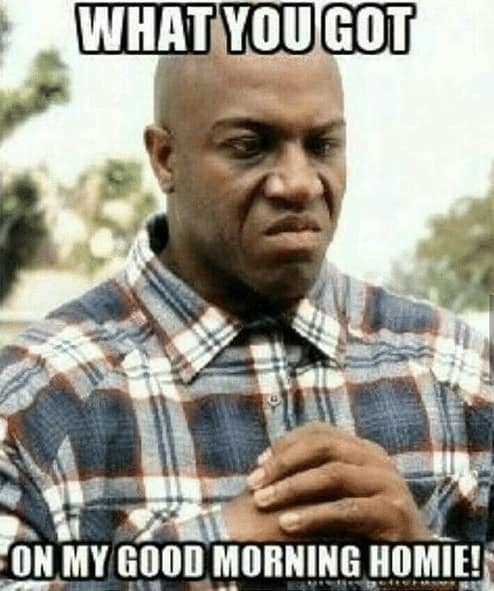 27. Waiting for Somebody to Tell Me Good Morning.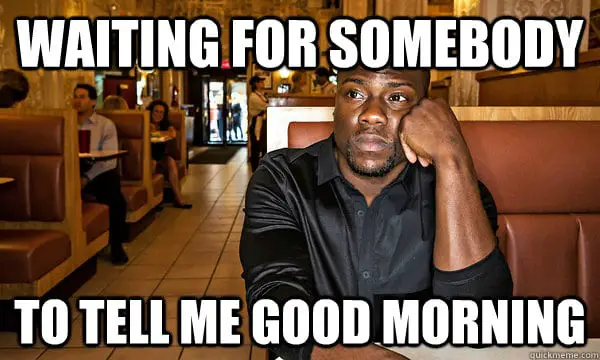 28. Slept Through My Morning Class Cancelled Anyway.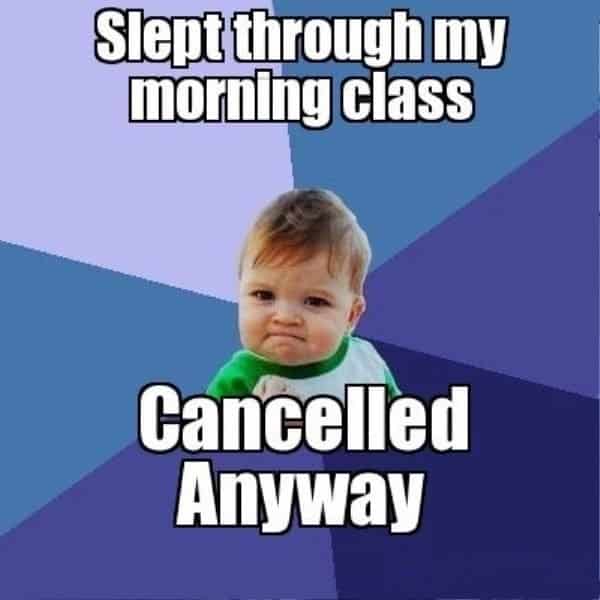 29. So…You Just Not Gone Say. Good Morning.
30. Texts Good Morning Beautiful…Hey Dude.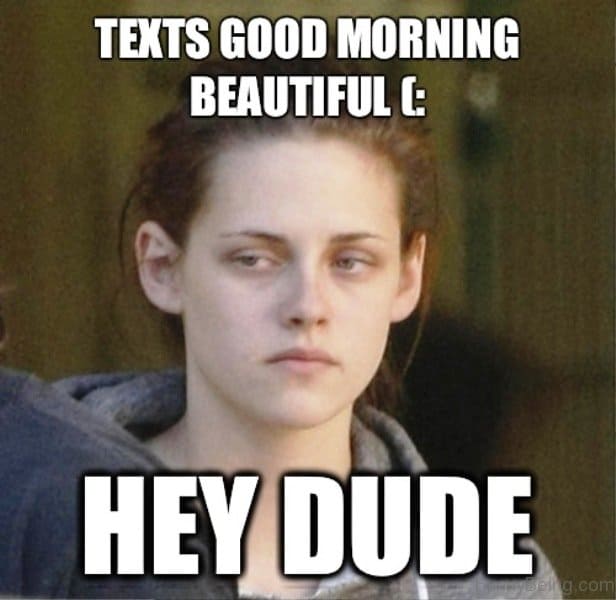 31. That Moment When You Get A Good Morning Text.
32. How You Look When People Don't Say…Good Morning Back.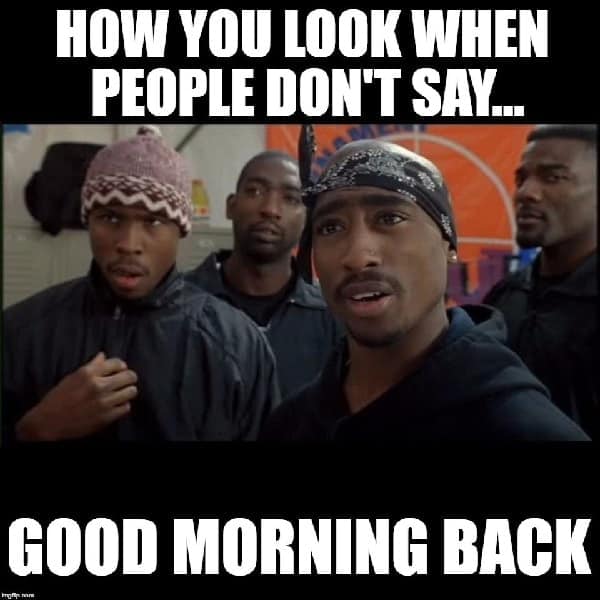 33. Y'all Up. Then Say Good Morning!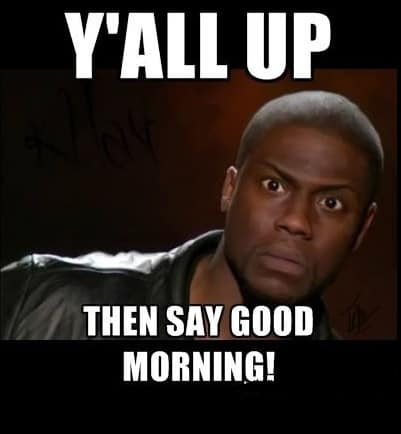 34. Well Good Morning… Beautiful.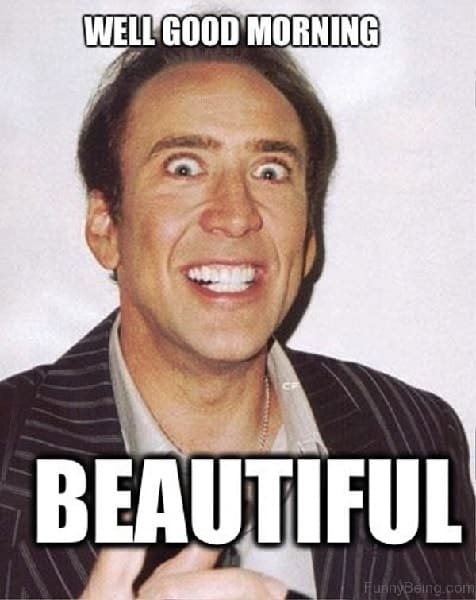 35. When I Arrive at Work in The Morning: in Three Hours I'll Have 5 Hours Left.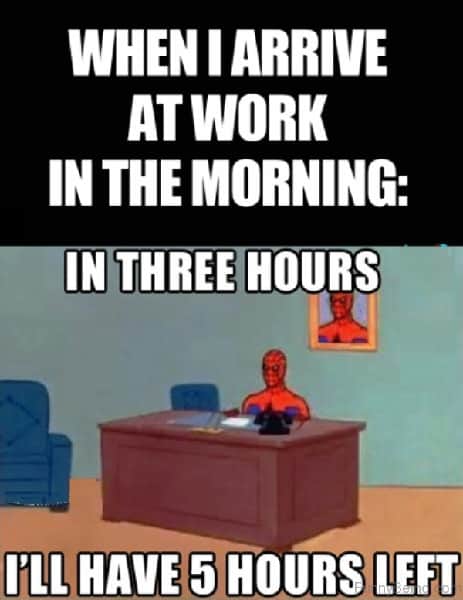 36. When Someone Wakes Up in The Morning…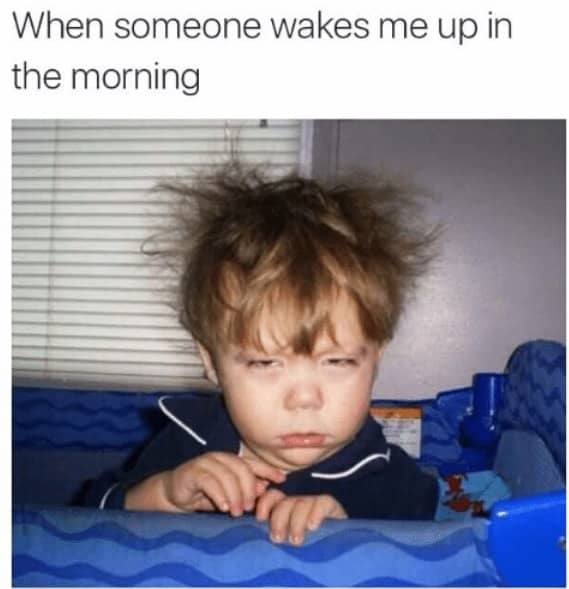 37. What You Mean You Can't Say Good Morning.

38. "You're Gonna Hate Yourself in The Morning If You Stay Up Late." Joke on You I'm Gonna Hate Myself in The Morning No Matter What.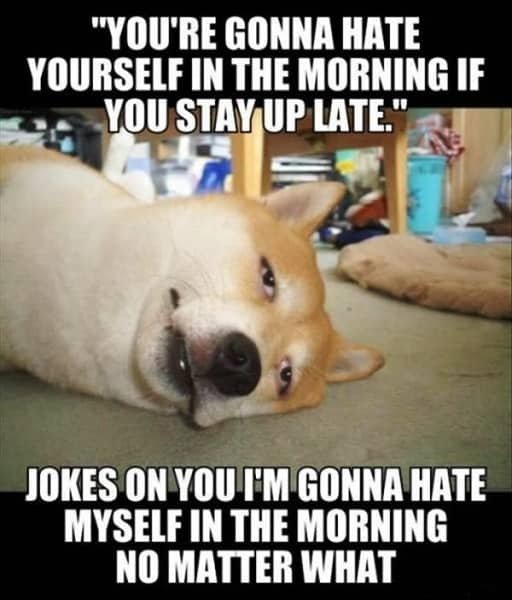 39. Hey You with All That Energy at 6 Am… You're Not Human.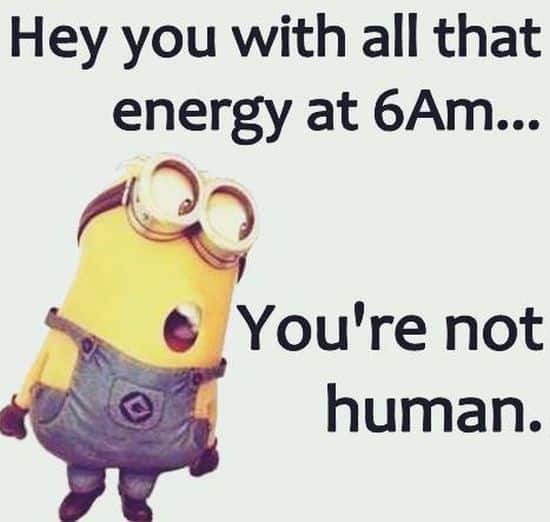 40. Good Morning. How Did You Sleep? Don't Lie to Me. I Was Watching You.
41. Make Morning Coffee Not War.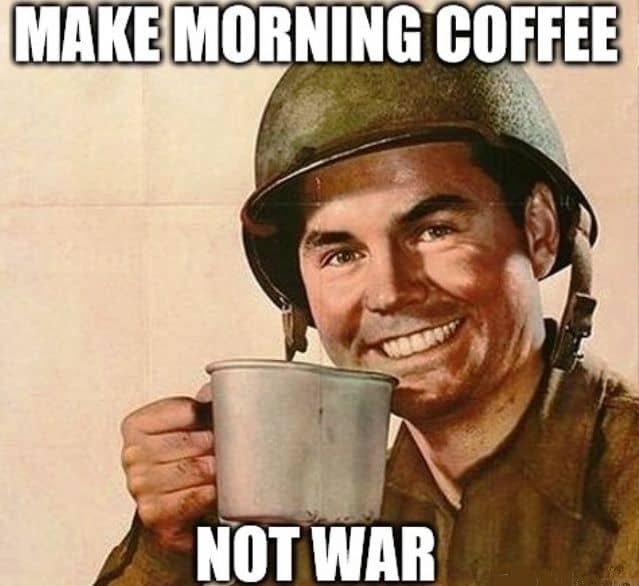 42. Good Morning. I See The Assassins Have Failed.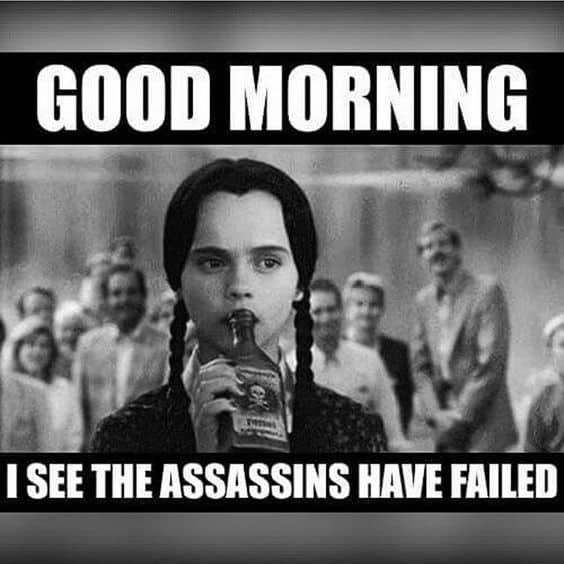 43. Good Morning, God Is Good. I Know Some of Y'all Not in Church Bcz You Were Turning Up Last Night. But That's None of My Business.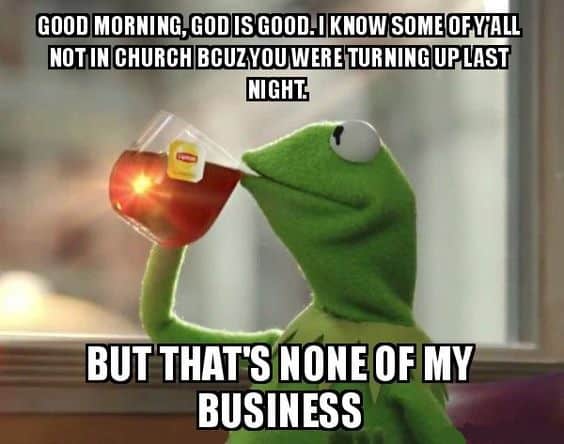 44. I Hate Morning People Or Mornings… Or People.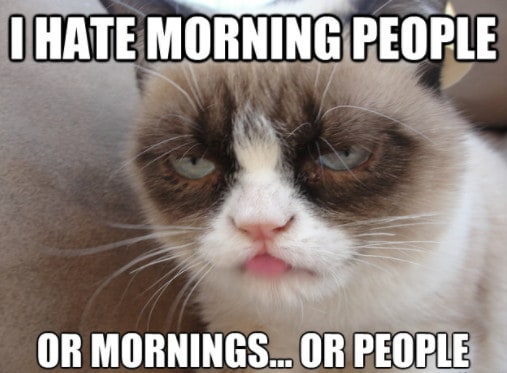 45. Good Morning Co-workers And Cock Jerkers.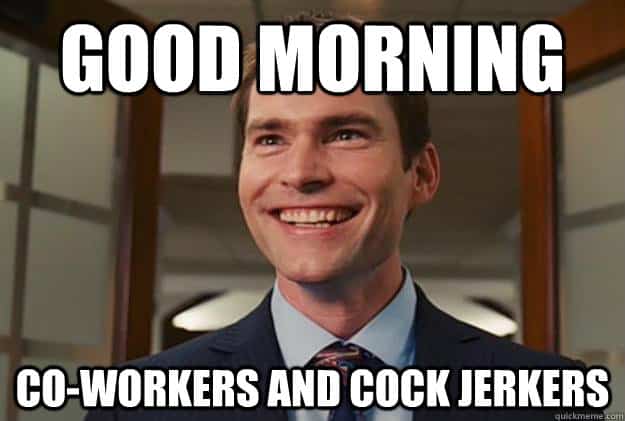 Funny Miss You Memes To Share With Close Ones
46. I'm Just Waiting for Someday to Tell Me Good Morning.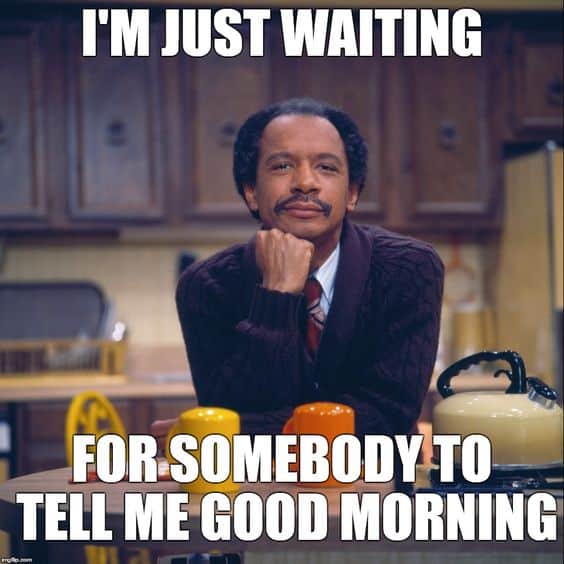 47. It Cost $0.00 to Say Good Morning. Lawd Knows, I Love Free Shit.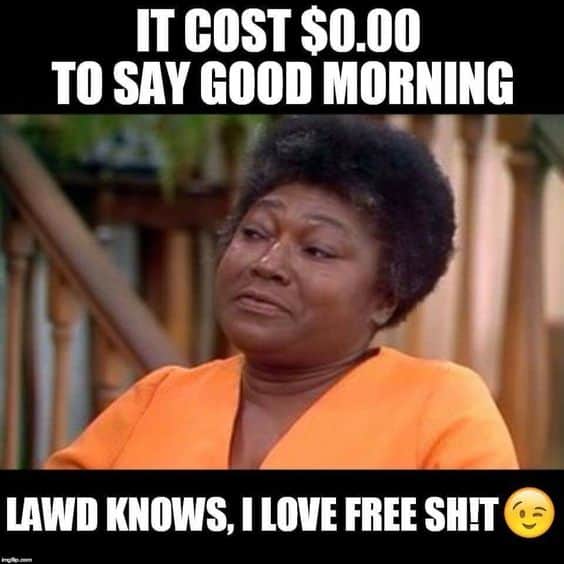 48. That Look When You Don't Want to Go to Work.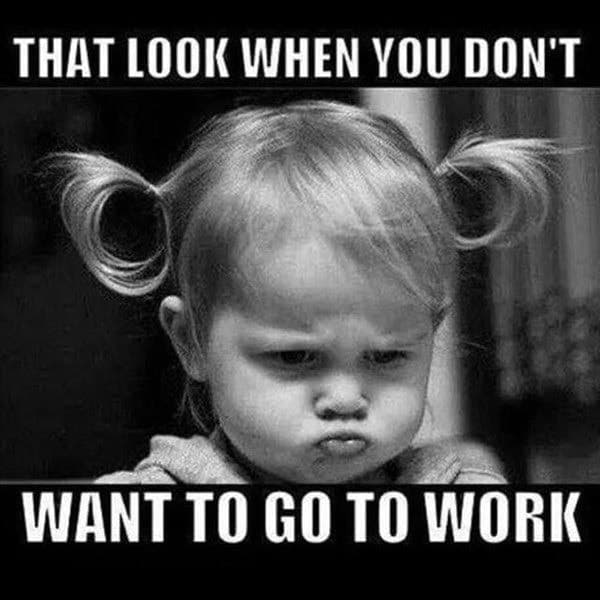 49. When You Hear Your Kids Wake Up in The Morning… So It Begins.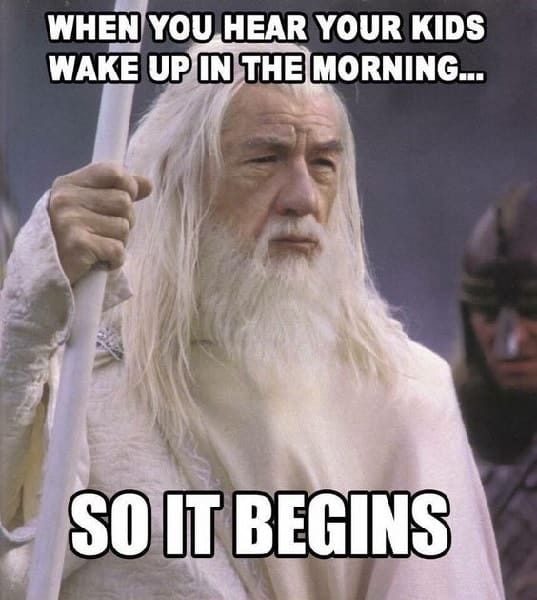 50. After Effects of Morning Coffee….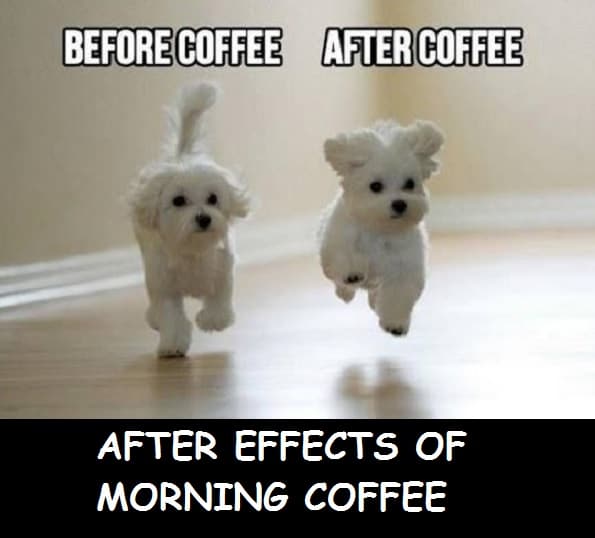 Whatever type of morning person you are, these funny good morning memes are the perfect way to kickstart a wonderful day. Some good-natured, quality funniness is all you need to get you laughing and happy for a great day ahead. Do they remind you of someone in particular? Go ahead and share with them!