Oh, anniversaries! Maybe the reason that there are so many funny happy anniversary meme compilations out there because we keep on forgetting those special dates that we must always remember, no matter how much we try to actually congratulate our significant other!
Just think about it, there are so many anniversaries out in the world, about so many things, it's not a surprise that there are funny happy anniversary meme compilations out there for people to choose.
Best Funny Happy Anniversary Memes
Whether it is about your one year anniversary with your friend or girlfriend, or whether it is your monthly anniversary with your significant other, or maybe it is just your parent's anniversary. The point is, it doesn't matter which type of anniversary you are celebrating, the important thing is that you will be able to find a funny meme about happy anniversary in this compilation, a meme that will make you laugh, that's for sure.
1. Happy Anniversary, I Bought You, Roses. These Are Not Copper.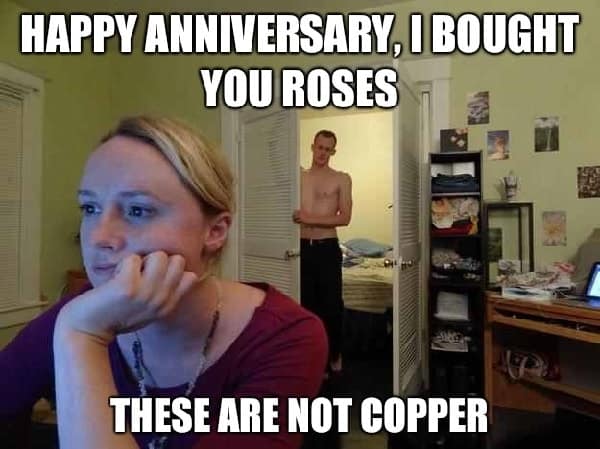 2. When S/He Says, "Happy Aniversary". Look Surprised And Say "You Remembered!"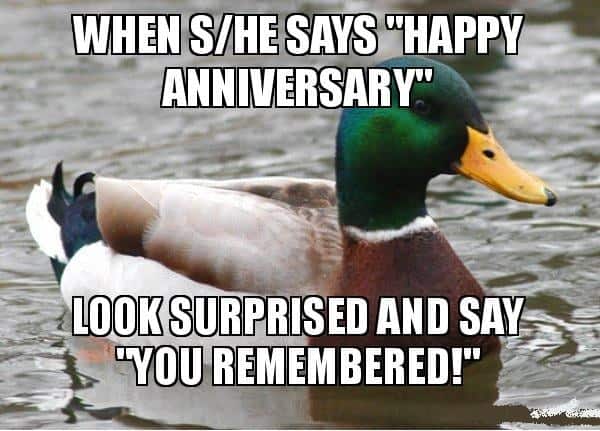 3. Happy One Week Anniversary. I Carved Your Initials in My Ankle to Show How Much I Love You.
4. Let's Celebrate The Day You Gave Up on Finding Anyone Better Than Me.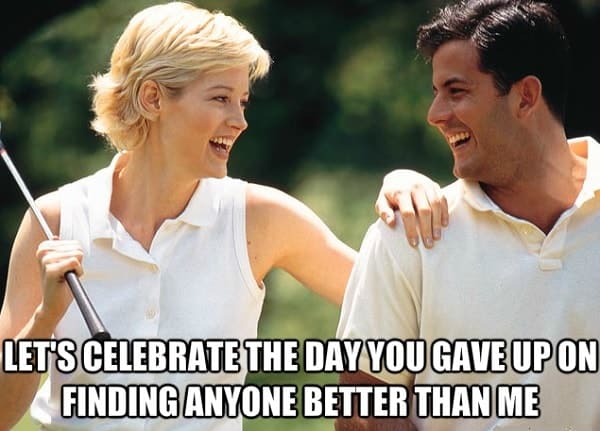 5. And We'll Just Put A Little Happy Anniversary Right Here. Yeah, That's Nice.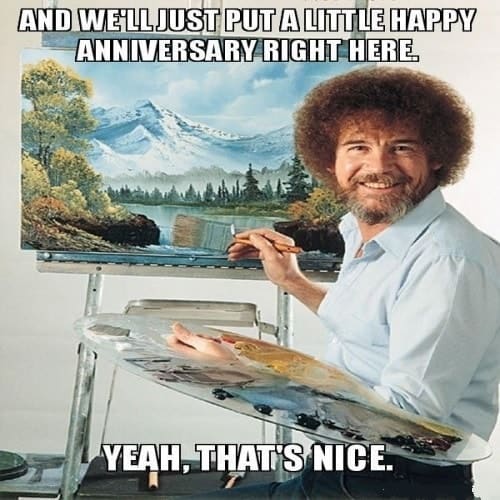 6. I Know I Won't See You But Happy Anniversary.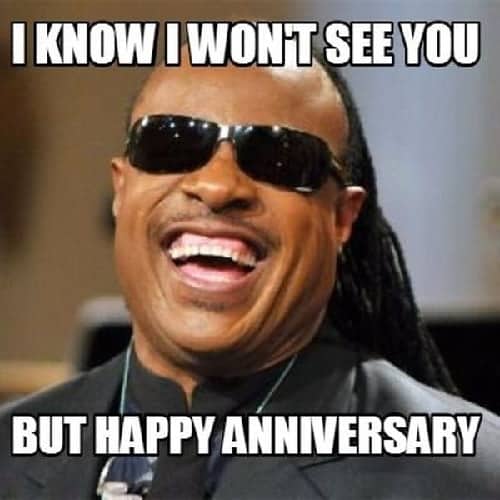 7. Oh Behave! Happy Anniversary You Groovy Love Birds.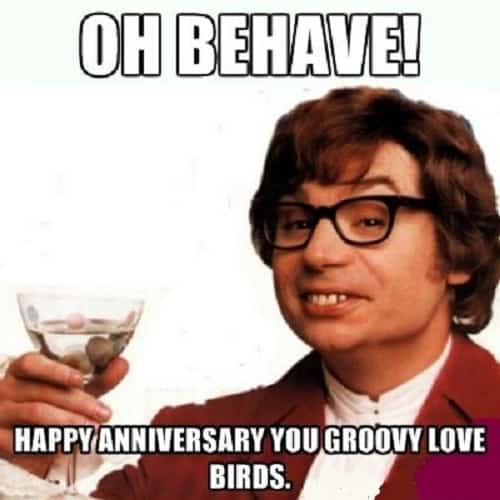 8. Being Married Is Like Being in A Battlefield. You Have to Always Prepare Yourself for The War. Happy Anniversary!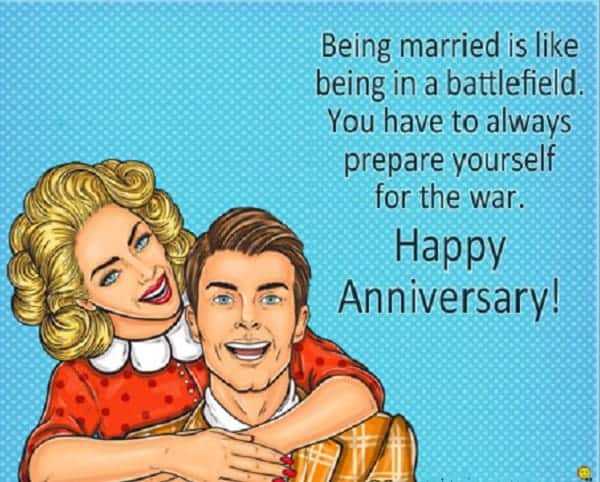 9. I'll Love You Even When We're Old And Wrinkly. Happy Anniversary!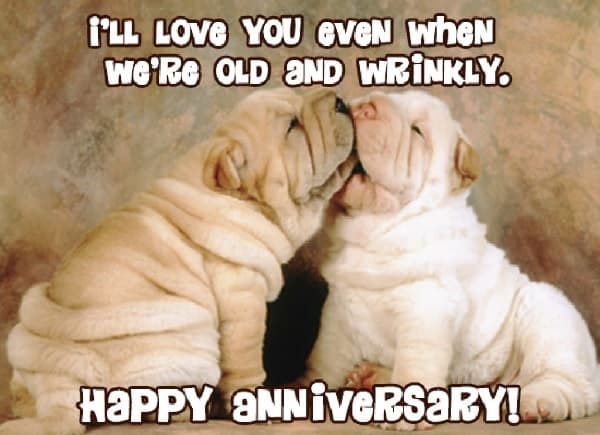 10. Well, We Made It Another Year without One of Us Either Ending Up Dead or in Jail. I Call That A Win. Happy Anniversary!
11. 11 Years And Counting. We Got This! Happy Anniversary Wifie.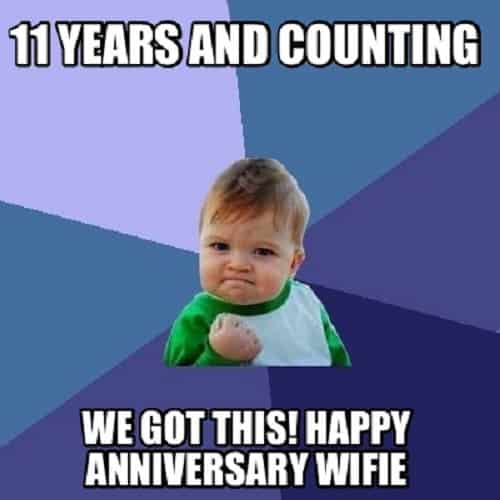 12. Happy Anniversary. Huhh Wrong Decisions of My Life.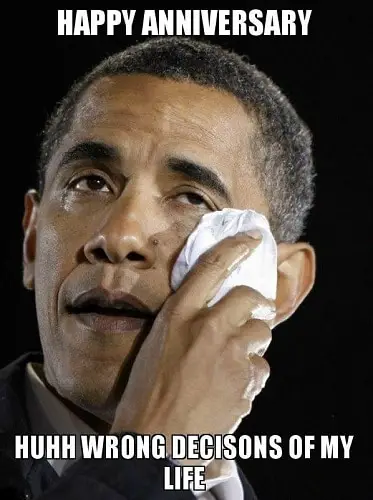 13. Happy Anniversary. Said Me, Never.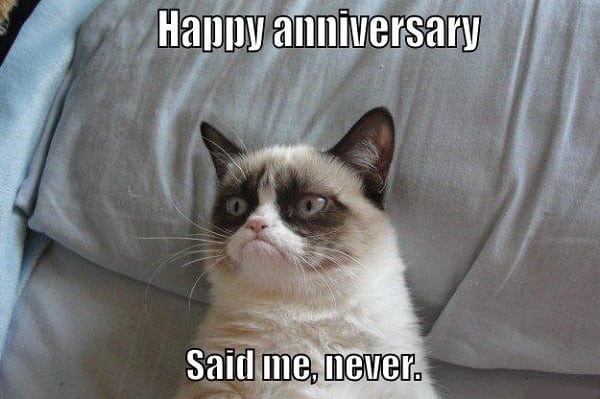 14. It Was Mom And Dad's Anniversary. For Some Reason, I Wasn't The Center of Attention.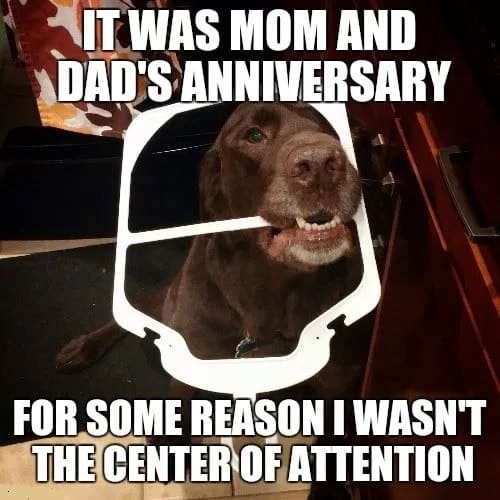 15. I Had An Anniversary Once. It Was Horrible.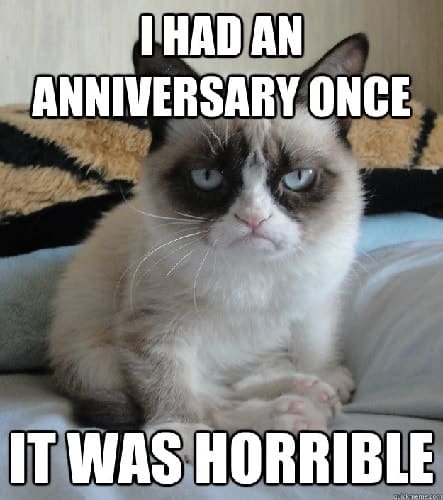 16. I Will Find You And I Will Wish You A Happy Anniversary.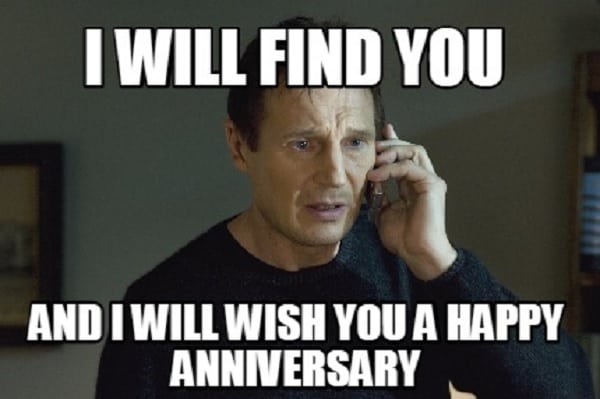 17. You Forgot Our Anniversary?  No, It's ok. I Don't Mind.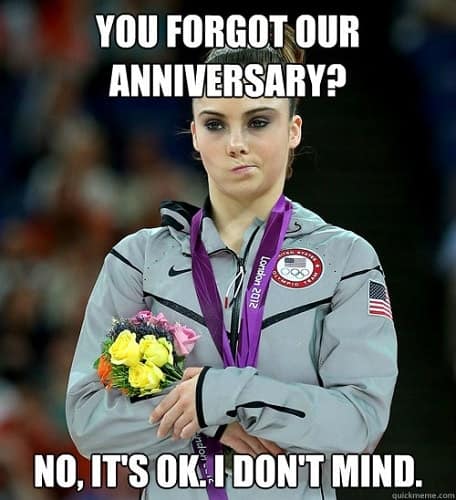 18. I Too Forgot My Anniversary. It's All Good.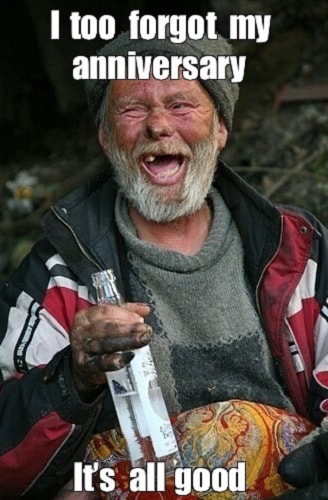 19. You're The Only One I Want to Annoy for The Rest of My Life. Happy Anniversary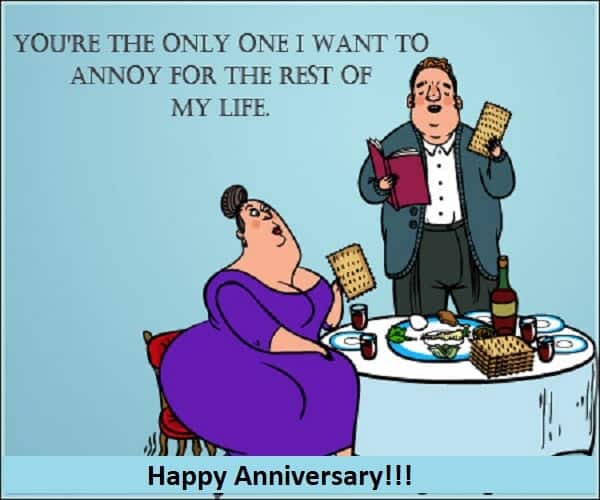 20. Happy Anniversary. One More Year with Your Biggest Fear.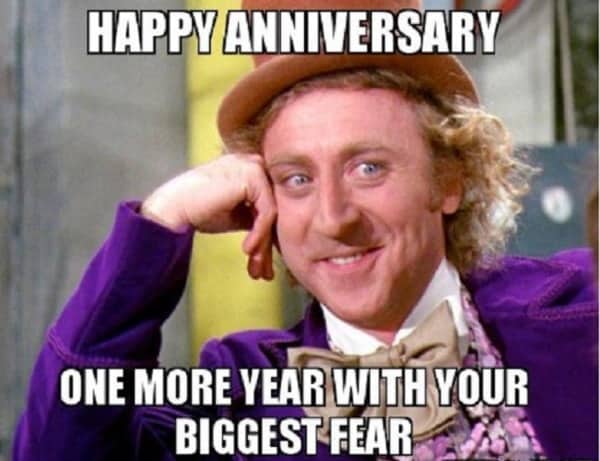 So, after seeing our funny happy anniversary meme compilations you might probably be laughing out loud.
More importantly, you know you aren't the only one that congratulates your favorite person on a wrong day, or that you congratulate them days after and wonder why they are still mad!
As usual, if you enjoyed our memes, don't forget to spread the joy around with your friends and family, and of course, with your girlfriend, friend or friend with benefits!
And, if you want to keep up laughing for a couple more minutes, remember to check out our other meme compilations, we have plenty of them, and we guarantee you, you will love them!