For the guys in relationships (or wishing for one!), funny love memes for him are the perfect entertainer. Best enjoyed over some drinks with mates, these memes will get you and your friends laughing about love and everything related!
Humorous Love Memes for Him
Who said the guys can't enjoy some quality love-themed memes! Our collection of funny love memes for him is sure to keep the boys and men entertained about the experiences, adventures, and dramas of love. Whether it's relationships or yearnings, there's something relatable for pretty much everyone.
From dramatic girlfriends to the bucks' night before a wedding, to the first dates and the whole courtship experience, there's just so much inspiration to create hilarious memes. It comes as no surprise then that there are such a plethora of funny love memes for him out there across the interwebs.
A clear trend has emerged that a subsection of these is particularly well suited for the men. Because let's be real…men generally have a different perspective of love, how it works, and what they expect from it. It only makes sense that there are corresponding memes to match. Check them out for yourself and see what you think! When you are done with these you can look around funny best friend memes too!
1. I Love You So Much I Will Literally Hold My Farts in for You.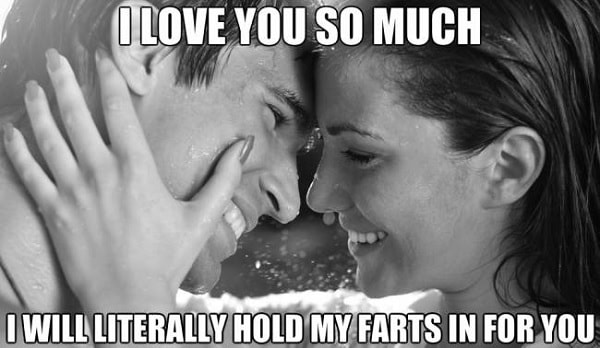 2. You're The Type of Guy I'd Make A Sandwich for.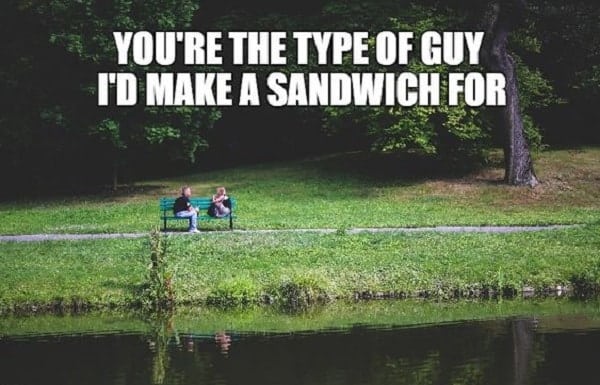 3. You Hold My Heart in Your Hands. Don't Clap.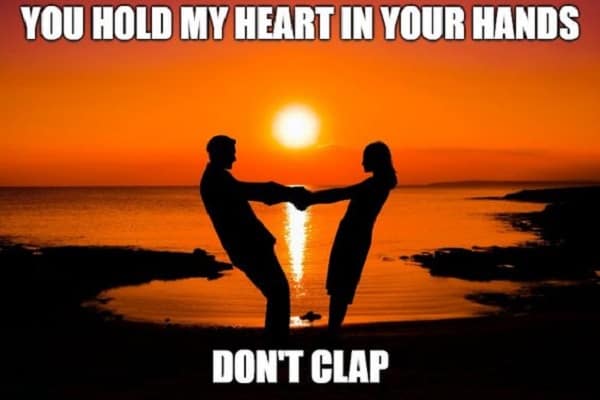 4. I Think I Will Always Love You. I'm Not 100% Sure Yet But it Looks very Promising.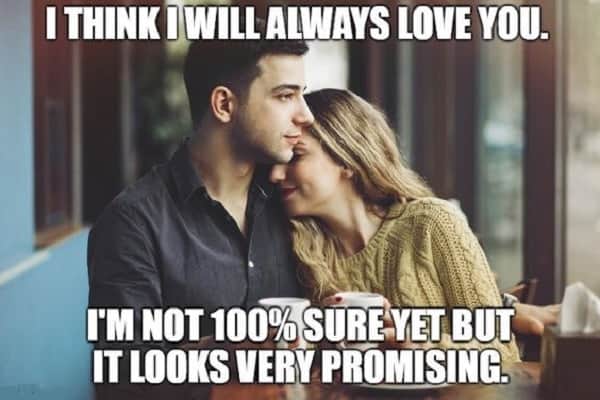 5. Tell Me You Love Me on My Facebook Wall. So Everyone Knows How Much You Love Me.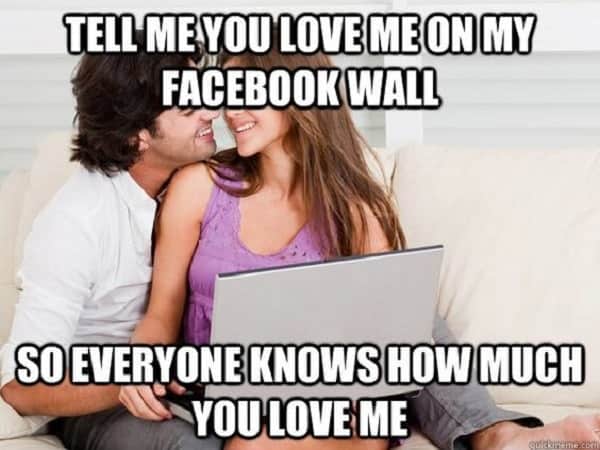 6. I'd Go Nuts without You.
7. I Asked Him If He Loved Me. He Said if There Was A Zombie Apocalypse He Would Protect Me. He Then Spent 4 Hours Explaining The Various Weaponry & Shelter He Would Use If  Such An Incident Did Occur.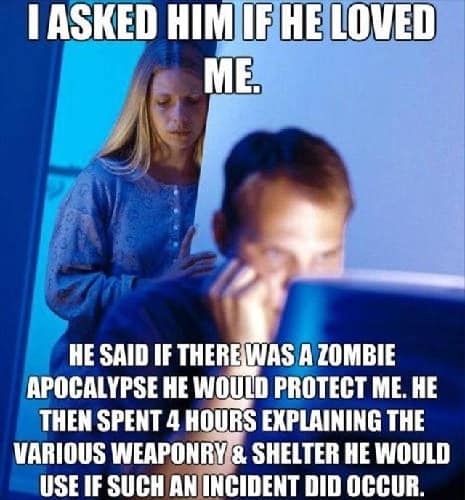 8. I'm Mad at Him Because He's Mad at Me.
9. Sugar Is Sweet, Lemons Are Tart. I Love You More Than A Unicorn Fart.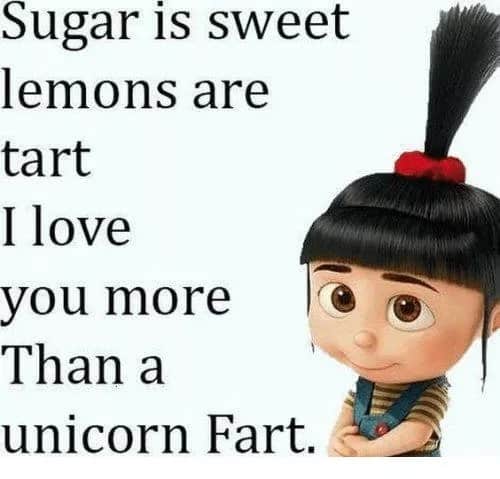 10. I Love You More Than Cupcakes.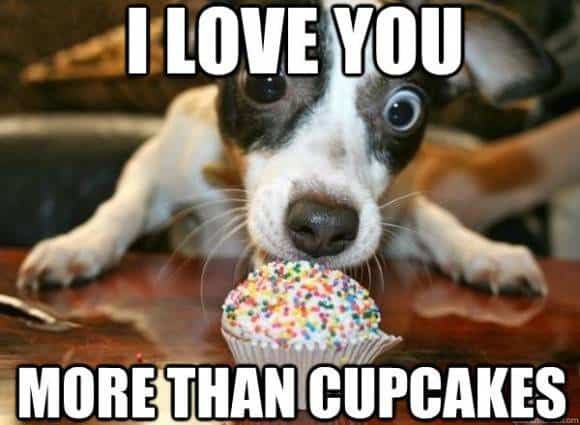 11. Why's Your Phone Ringing When I'm Not Calling You?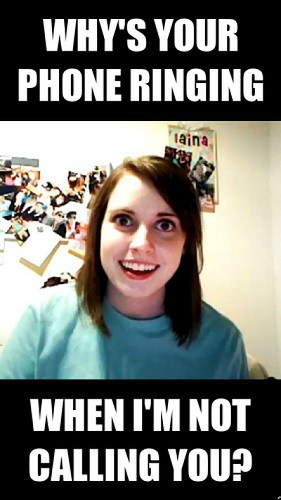 12. No, No, I'm Not Insulting You. I'm Describing you.
13. I Love My Boyfriend So Much. All I Fantasize about Is Him Being Comfortable and Happy.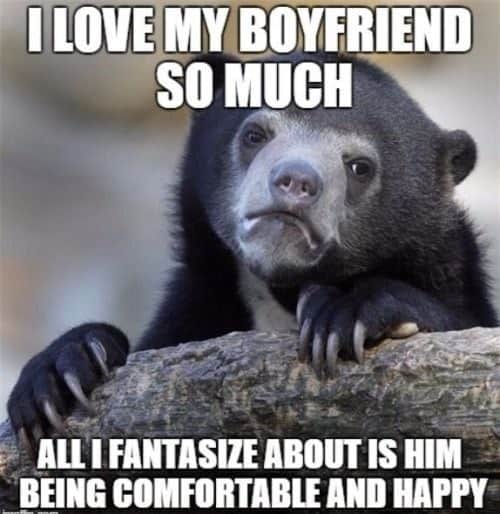 14. My Love for You is Like Diarrhea. I Can't Hold It in.
15. When I'm Sleeping Next to My Partner.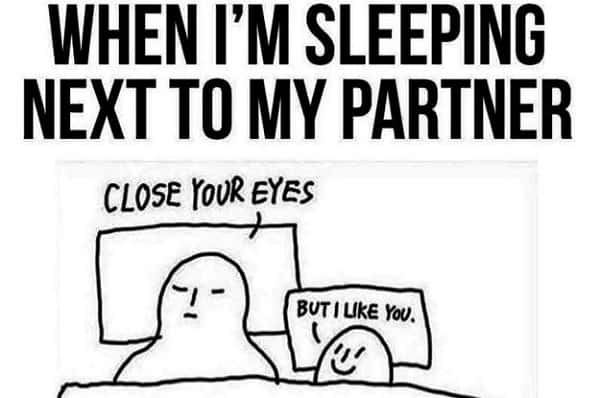 16. Before You See What Happened Upstairs… I Really Love You!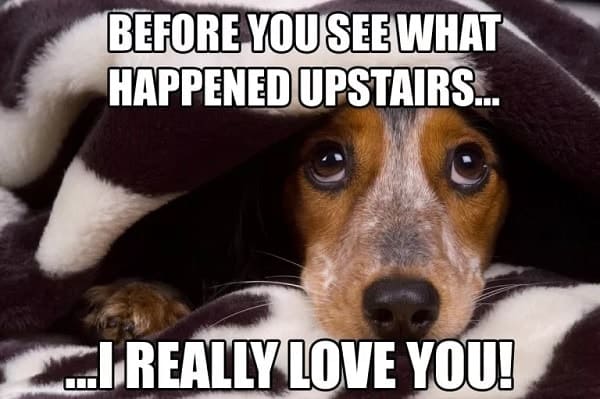 17. I Love You Enough to Make Our Samsung-iPhone Relationship Work.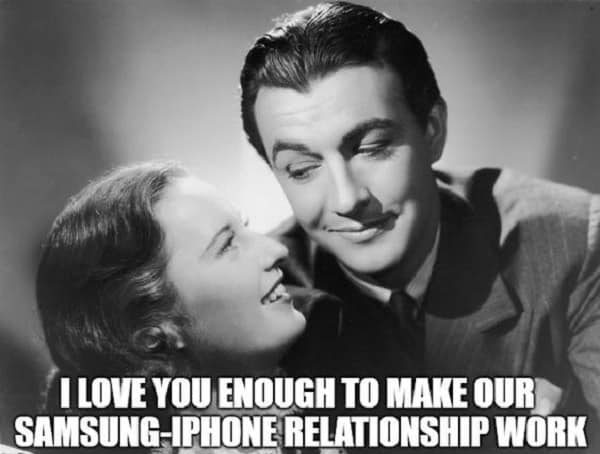 Android Vs iPhone Memes to Let The War Continue
18. I Told Him I Wanted to Walk Down The Aisle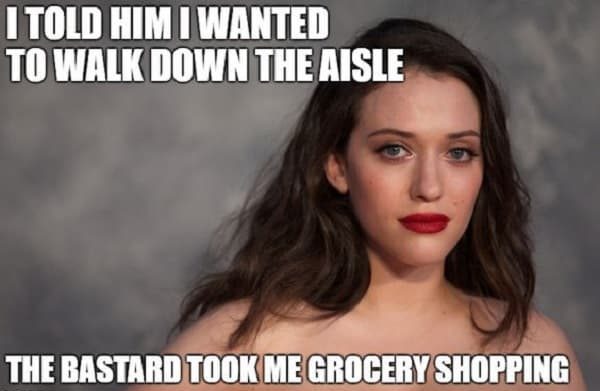 19. Let Me Count The Ways I Love You. I Lost Count.
20. He Doesn't Know I Secretly Love Him.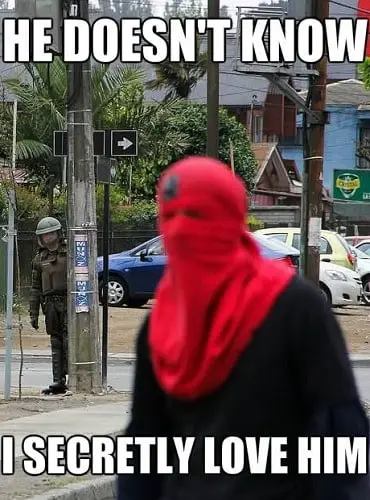 21. I Love You This Much, No Lie!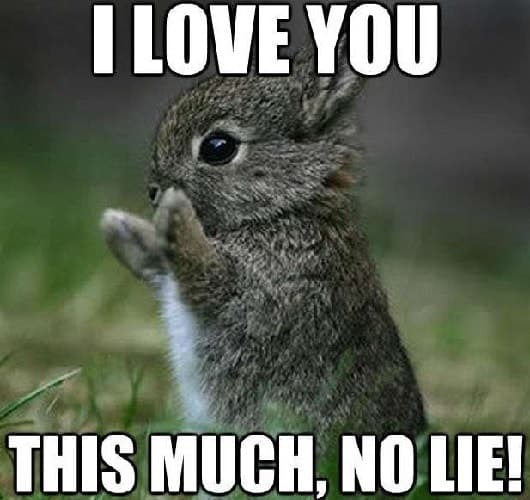 22. I Love You So Much That I Want You to Be The Only Person to Smell My Farts.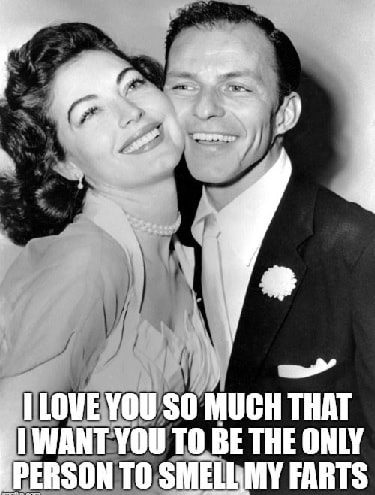 23. I Really Love My Husband But I Feel The Urge to Beat Him Every Time He Chews Food.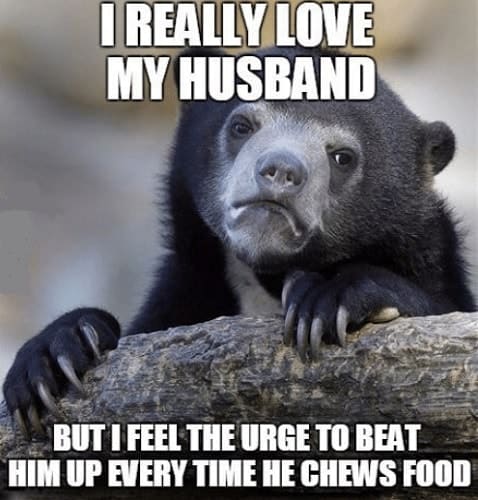 24. What Do You Mean I'm Not Perfect?!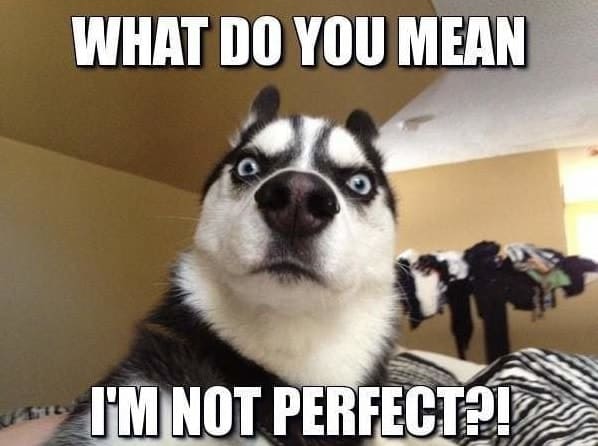 25. Yes, We're Gonna Hate Each Other Most of The Time. But I'll Always Love You After.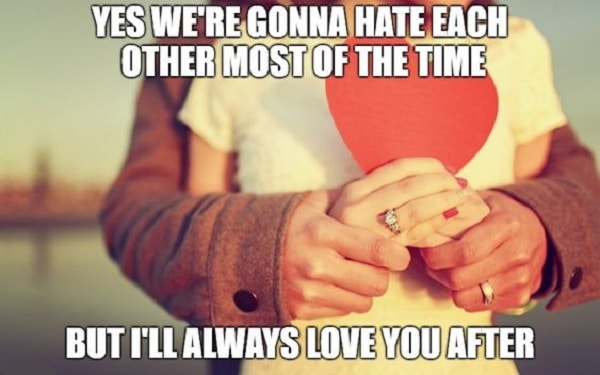 26. I Love You Like A Fat Kid Loves Cake.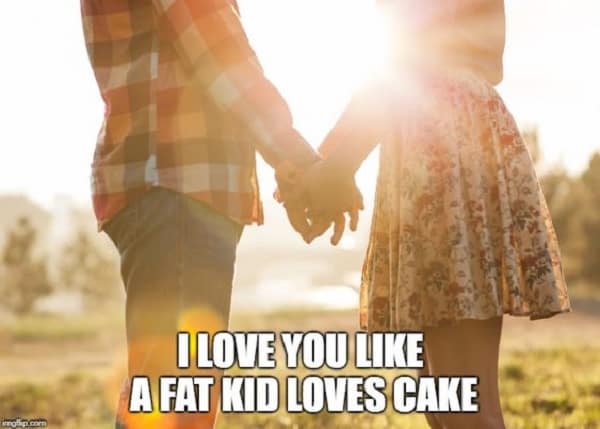 27. I Could Lay Next to You Forever Or Until We Decide to Go Eat.
28. When You Find Out BAE Hasn't Seen One of Your Favorite Movies Ever. Movie Time!!!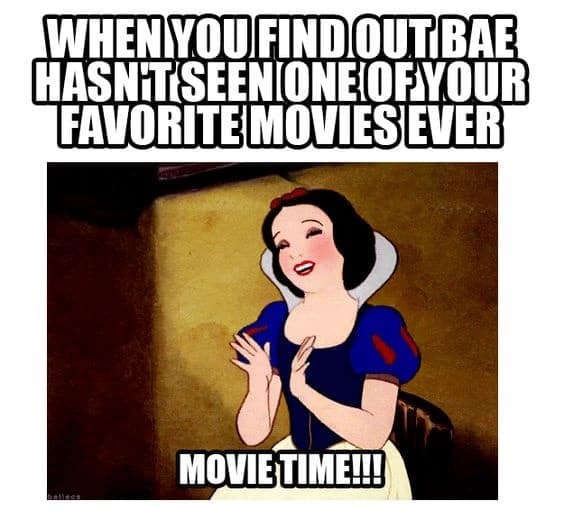 29. Come Back Here And Let Me Move You!!!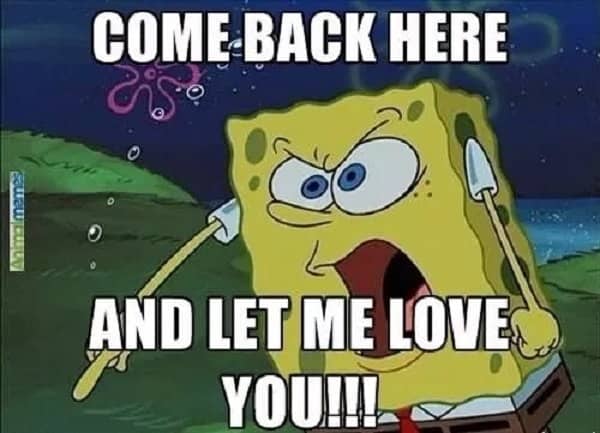 30. When U Trying to Be Mad at Him But U Realize That He A Good Dude And U Just A Lil Crazy at Times.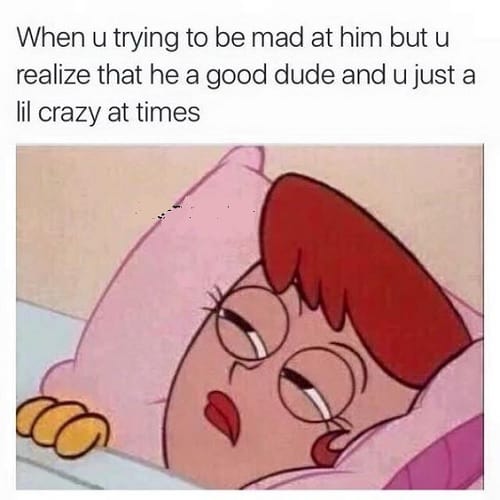 See something you can relate to? These funny love memes for him are specially collected just for the men out there in relationships! Save your favorites for the right moment to whip them out and bring about some laughs.