Spruce up your relationship with funny marriage memes, that are sure to get any husband and wife in stitches together! Marriage memes are known across the internet to be notoriously hilarious, so just read on and see for yourself.
Comical Marriage Memes to Share with Your Partner
When people generally think of marriage, they might imagine the white gown, the wedding cake, the rings, the vows. Much less thought is given to the reality of marriage though! The dramas, the fights, the disagreements, the quarrels…but also the passion, the love, the romance, and the adventures. Marriage is a complex thing, creating so many opportunities for great memes to be made about it!
Funny marriage memes take both the highlights and the lowlights of married life and transform them into little snippets that get people cracking up over them in seconds. Maybe it's the relatability of them or the craziness, but either way, they're quality memes that quickly become viral on social media.
In fact, we think these funny marriage memes are so great, we recommend grabbing your husband, wife or partner over here right now so you can read through our collection together! Pull up a chair, and let's get going. Also read these funny wedding memes to laugh.
1. Married Couples: Talk about Dinner While Cooking Dinner. Talk about Dinner And talk about Tomorrows Dinner. Repeat.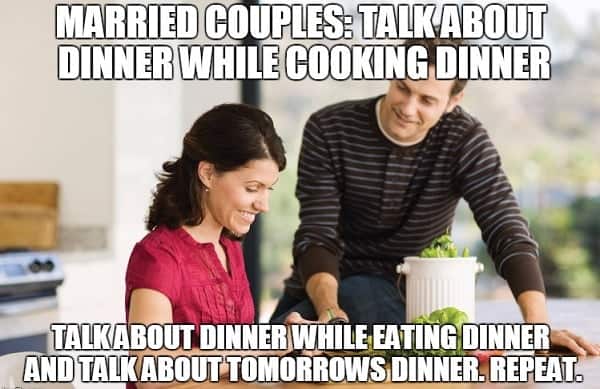 2. Marriage Because Who Says Your Shitty Day Has to End When You Leave Work?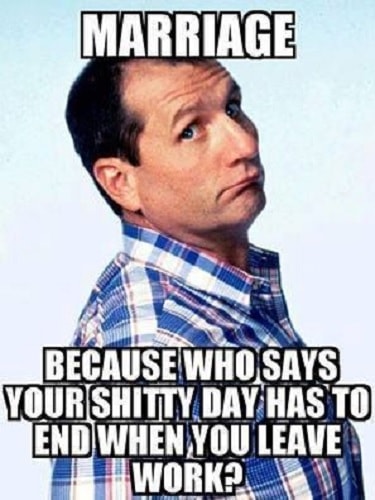 3. Marriage Lets You Annoy One Special Person for The Rest of Your Life.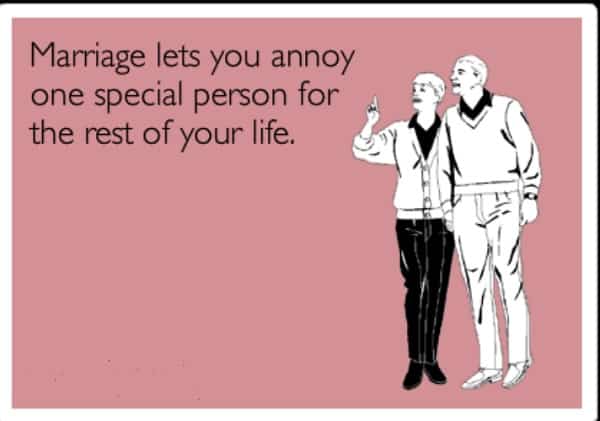 4. Marriage Is Not A Word. It's A Sentence… [A Life Sentence!]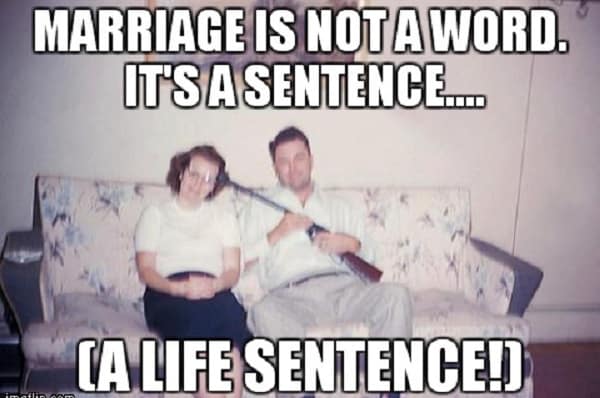 5. Marriage Is Just Texting Each Other Memes from Different Rooms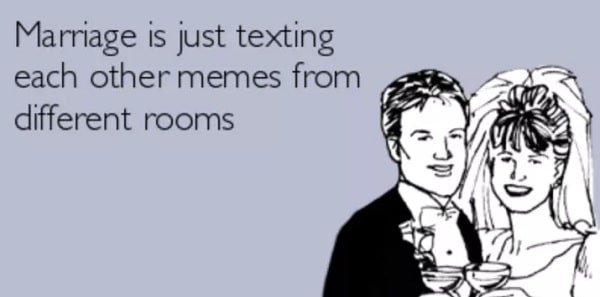 6. Marriage Is Give And Take You'd Better Give It to Her, or She'll Take it Anyway.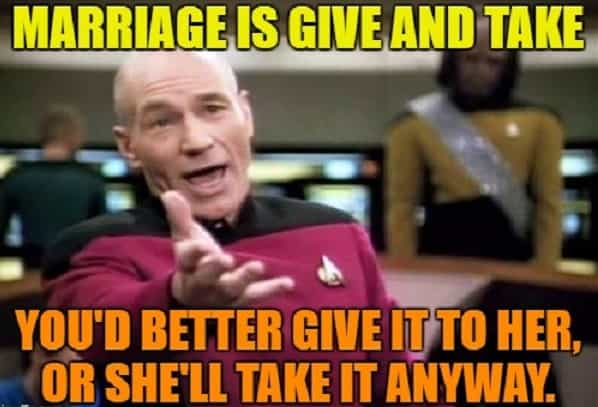 7. Happy Wife, Happy Life. Nothing Rhymes with Happy Husband. Welcome to Married Life Dumbass.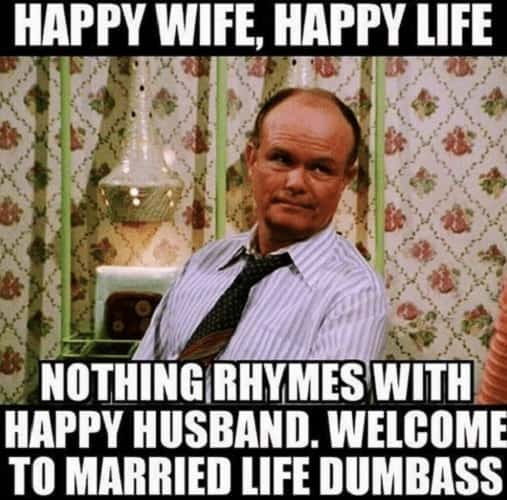 8. Isn't It Funny That Marriage And Insanity Both Involve Commitment And White Clothing!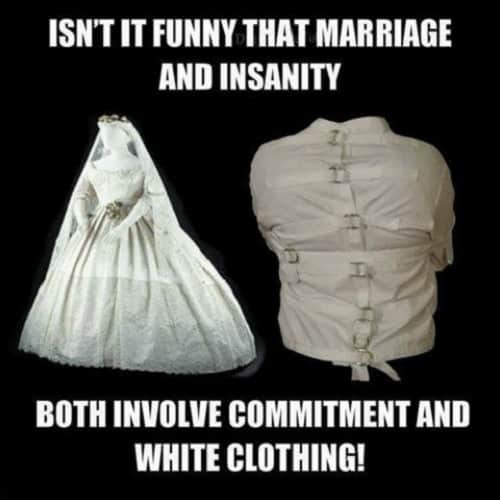 9. Two Golden Rules to A Happy Marriage: 1. The Wife Is Always Right. 2. When You Feel She Is Wrong Slap Yourself And Read Rule Number 1 Again.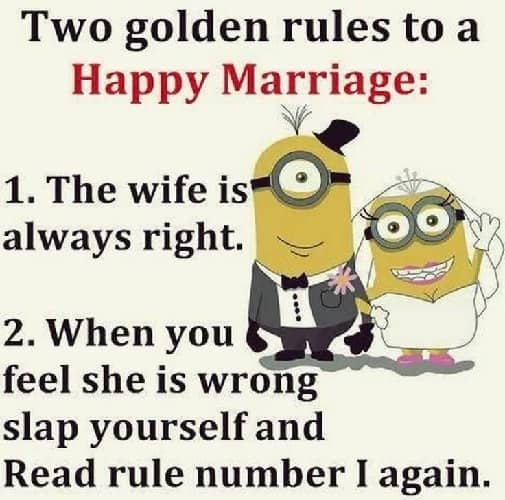 10. Til Death Do Us Part. "I'm on It.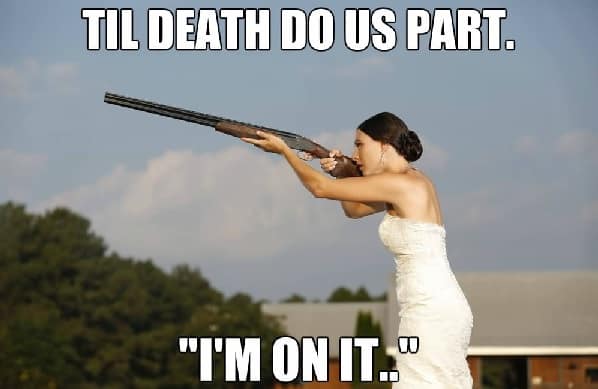 11. I Believe in Traditional Marriage. I've Had Three of Them!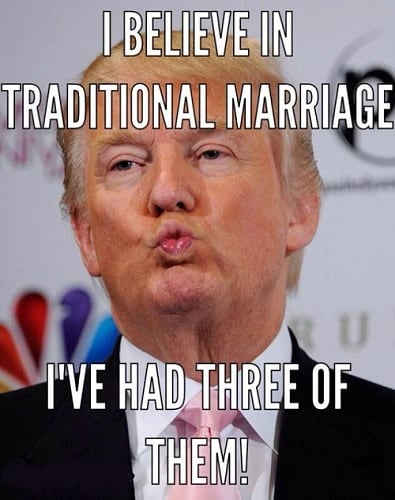 12. Behind Every Angry Woman Stands A Man Who Has Absolutely No Idea What He Did Wrong.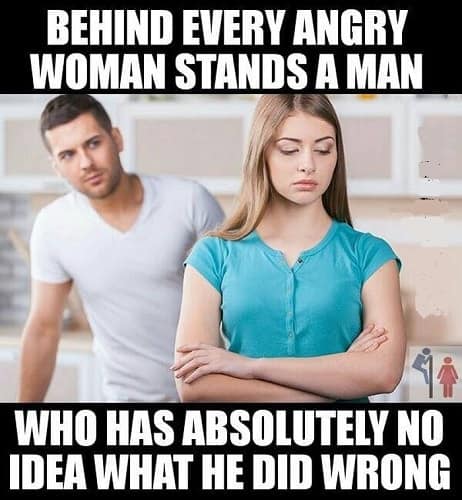 13. Me When My Husband is Being A Little Too Nice to Me… He Did Something.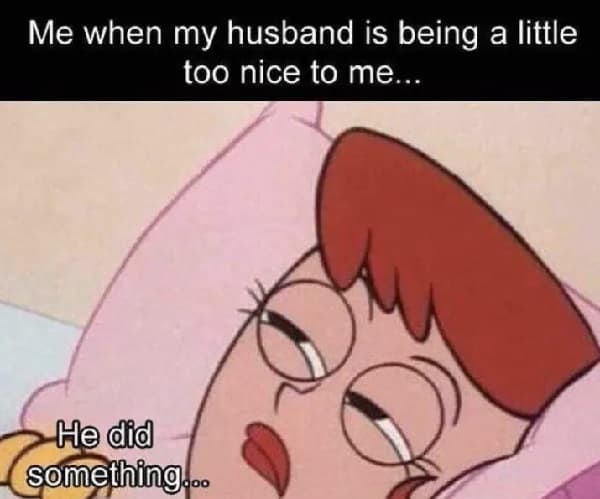 14. Never Laugh at Your Wife's Choices. You're One of Them.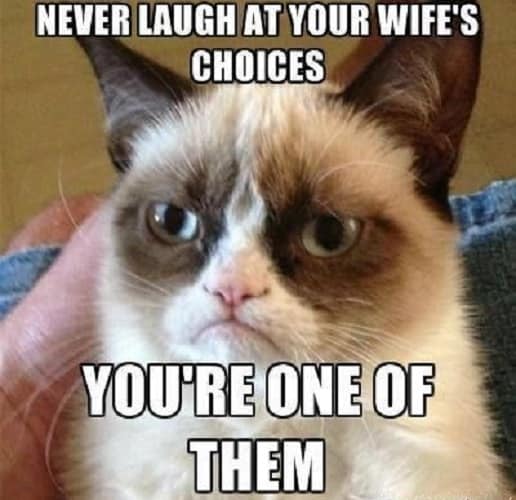 15. The Secret to A Successful Marriage Is to Keep His Stomach Full.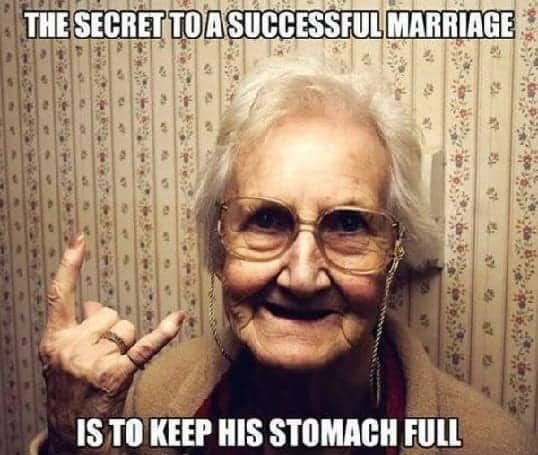 16. Do You Practice Any Dangerous Sports? Well, Sometimes I Disagree with My Wife.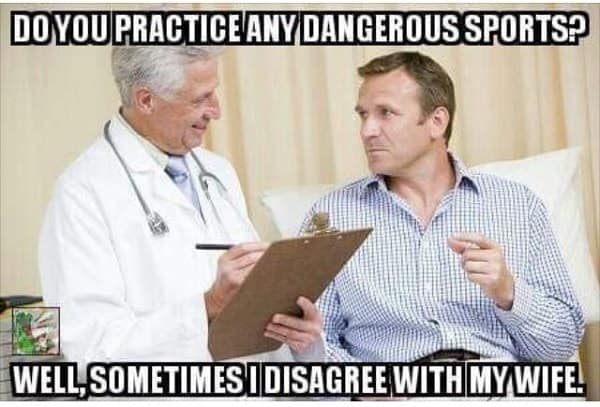 17. Every Time You Talk to Your Wife, You Should Always Remind Yourself… This Conversation Will Be Recorded for Training And Quality Purposes.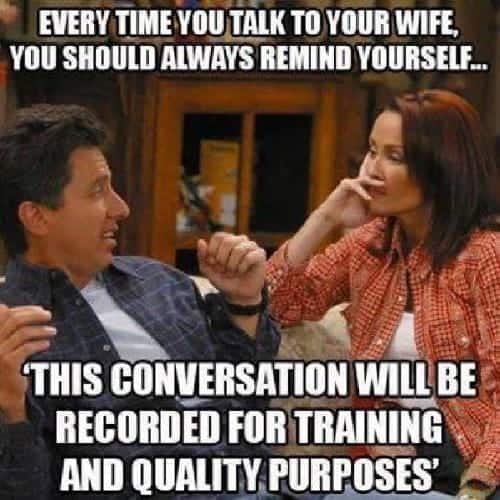 18. Getting Married? I'm Soooo Happy for You… You Get to Join The Rest of Us.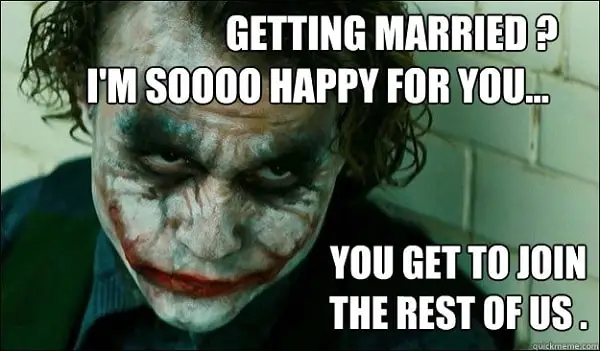 19. I've Made Some Terrible Life Choices Over The Years. Just Kidding, I'm Married And Not Allowed To Make Decisions.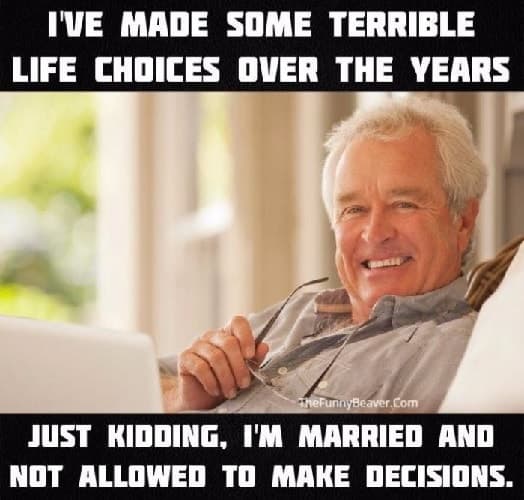 Funny Happy Anniversary Memes to Laugh
20. I'm in A Loveless Marriage. I Tolerate Her for The Kids Sake.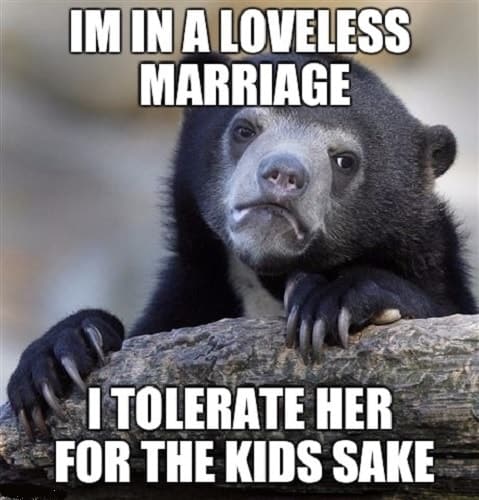 21. Way to Mess Up A Good Relationship Get Married.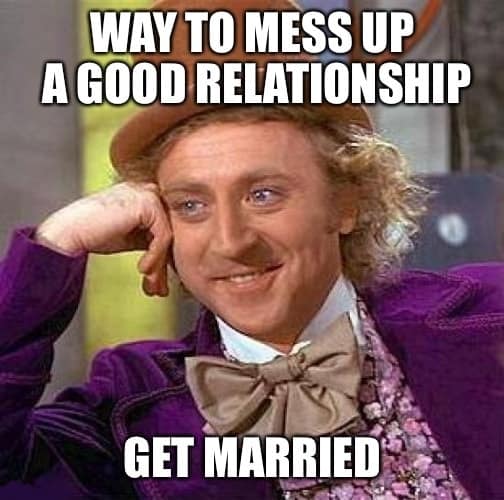 22. 50% of Marriages End in Divorce. 100% of Pizza Deliveries End in Happiness. Pizza:1 Marriage: 0.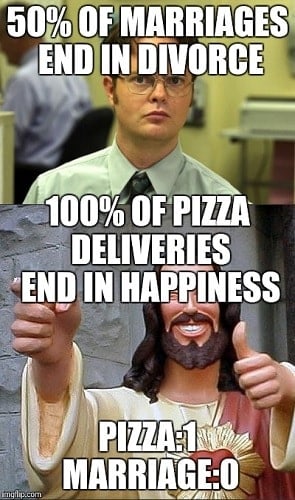 23. The Matrix Marriage Edition.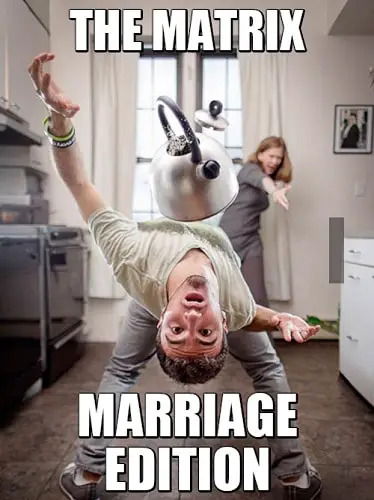 24. Facebook Marriage. Friendzone Level 9 Million!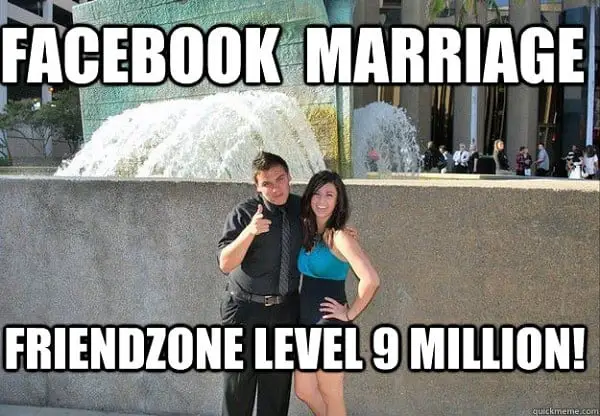 Funny Memes About Being Single to Laugh
25. You Can't Marry A Man You Just Met. Well It's about Damn Time Disney.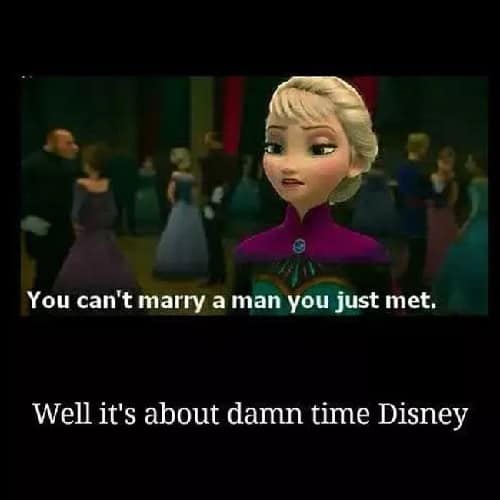 26. Why Does A Man Ask for A Woman's Hand in Marriage? Because He Is Tired of His Using Own!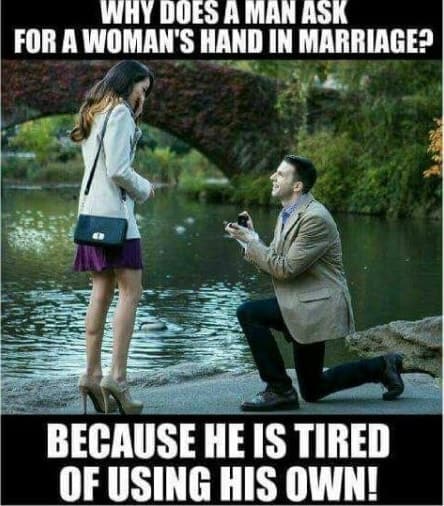 27. Speiderman Before Marriage And After Marraige.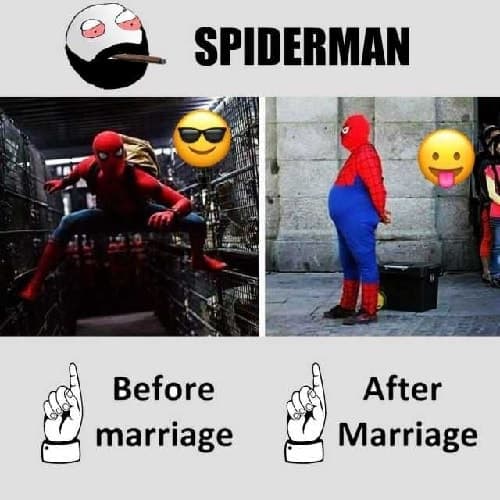 28. I Just Read That Last Year 4,213,257 People Got Married. I Don't Want to Start Any Trouble, But Shouldn't That Be An Even Number.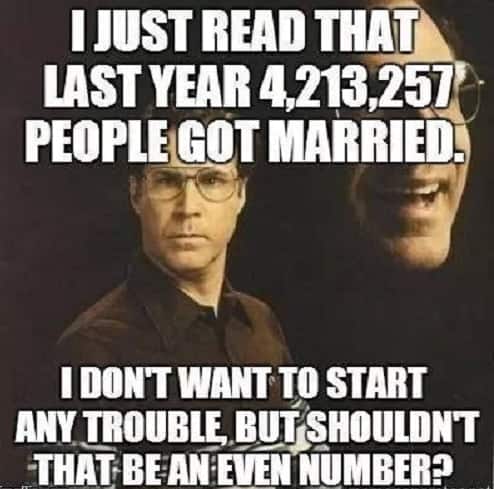 29. Marriage… Better Start Drinking Now. It Only Gets Worse from Here.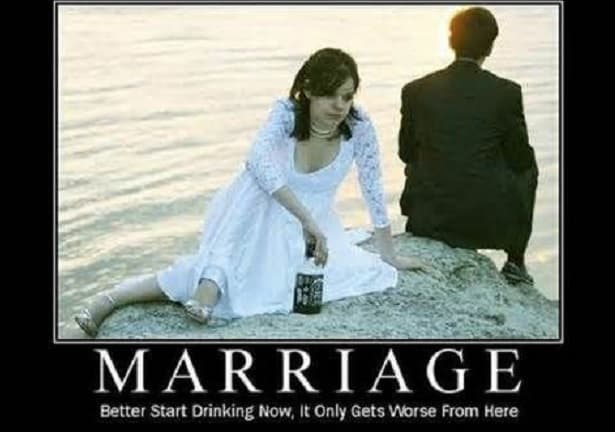 30. She Takes A Selfie of Me Any Time We Are Having Argument.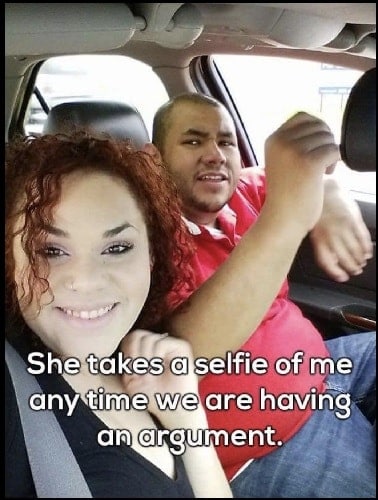 Liven up your marriage with these funny marriage memes! They're ideal to be shared between husbands and wives, so you can laugh together about the highs and lows of married life. Even the little things in life (whether they're good or bad) can often be surprisingly funny, so get cracking and share!