Whether you've gone through one relationship, an endless list of them or maybe none at all, everybody loves funny relationship memes. In fact, many of these memes are already rife on social media, and for good reason! They're ultra relatable and incredibly comical. These hilarious relationship memes are sure to keep you cracking up with laughter for weeks to come.
Funny Relationship Memes
Are you currently in a relationship? You'll surely be able to relate to many of these memes that'll bring to mind the fun times with your boyfriend, girlfriend, husband, wife, partner, or spouse. While relationships can be littered with arguments, fights, and drama, it's easy to forget the little things that in retrospect are actually totally amusing. Let these funny relationship memes bring to light the things you can giggle about with each other because they're all just so true. They're a fantastic reminder to stay light at heart and don't take yourself too seriously.
Perhaps you've been in a relationship in the past, and can look back at the situations that these funny relationship memes portray – maybe you'll even be glad those times are long gone! Or even if you haven't been in a relationship before, you've undoubtedly witnessed friends, family members or seen TV or movie scenes that are just like these memes – from toilet dramas to fighting over bed space, to the important issues(but humorous). You can check these funny marriage memes to prepare yourself.
1. In A Relationship One Person Is Always Right And The Other Person Is Male.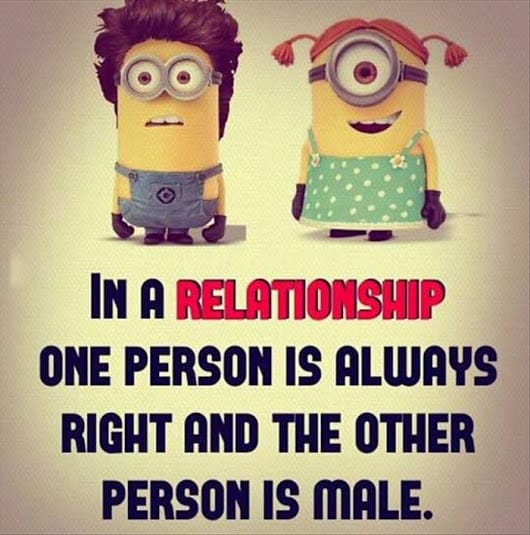 2. Crush Went From "In A Relationship" to "Single". EXCELLENT.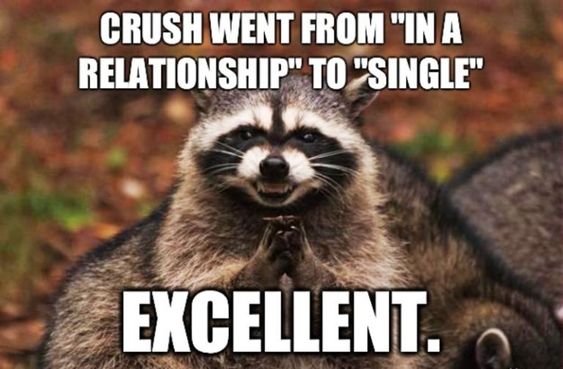 3. How I See Myself When I'm Angry And How My Girlfriend Sees Me…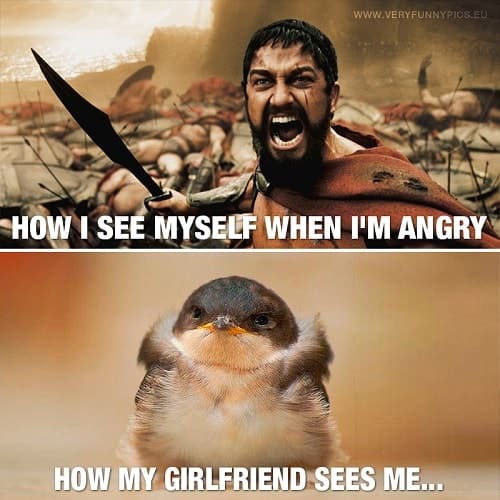 4. You Haven't Texted Me for 5 Minutes. Are You Cheating on Me?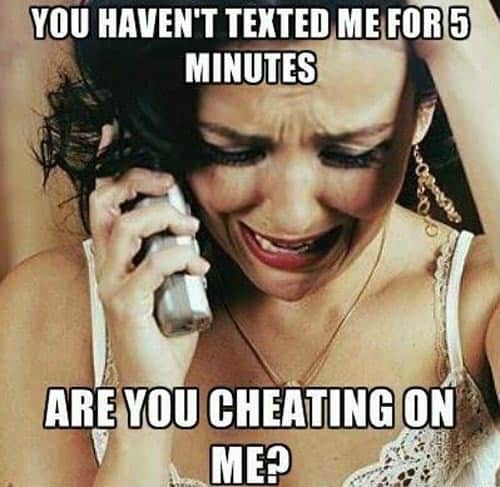 5. When Your Significant Other Burps Loudly. I'm Not Even Mad…I'm Impressed.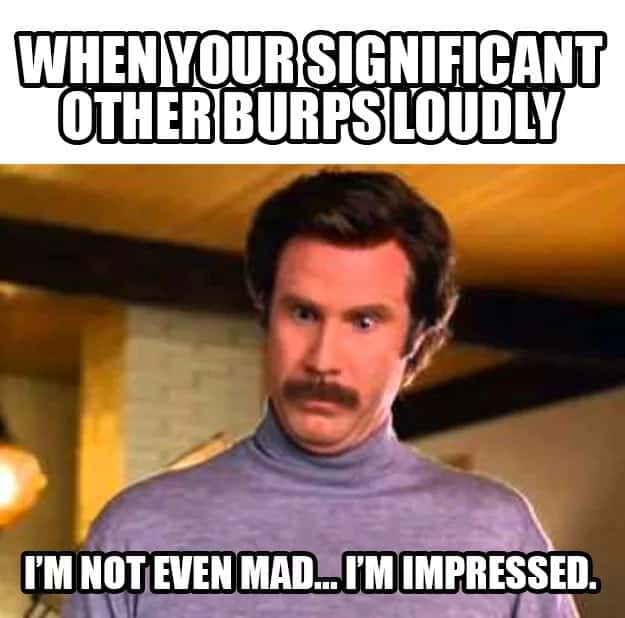 6. When You Are with Your Girl And Pizza Hut Texts You "Hey Bae!"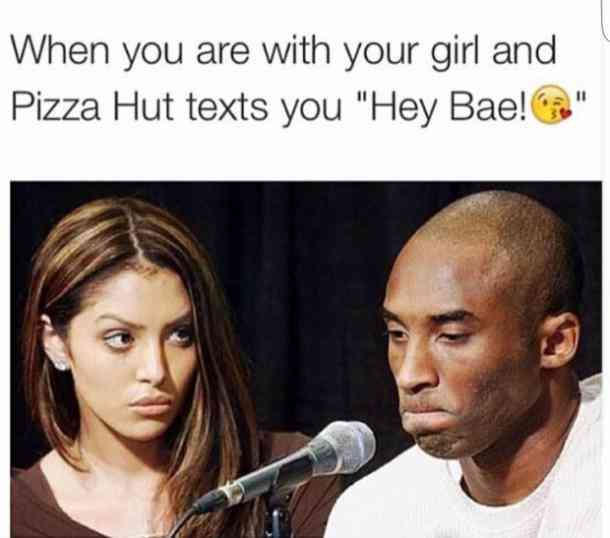 7. Relationships Are Just Two People Constantly Asking Each Other What They Want to Eat, Until One of Them Dies.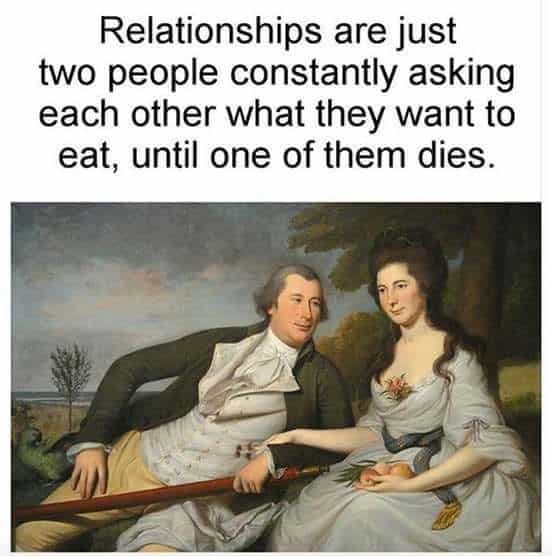 8. When You See Him Scrolling Through His Newsfeed And Pause on A Girls Photo.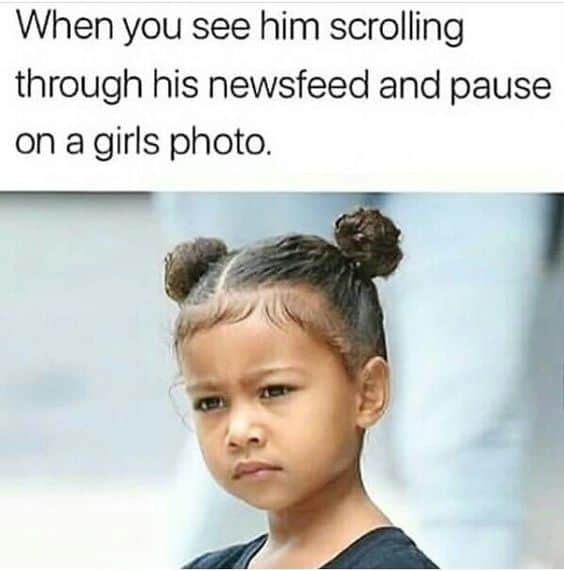 9. Never Get into An Argument with A Woman When She Is… Emotional, Happy, Sad, Angry Or Breathing.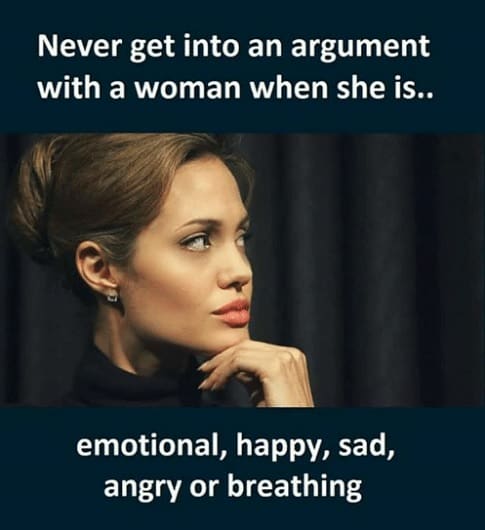 10. When You Ask Her What's Wrong And She says, "Nothing", But When She Spends Rest of The Day Looking at You Like…
11.  It Took You 10 Minutes to Get Home. Google Maps Says It Takes 8. Who is She?!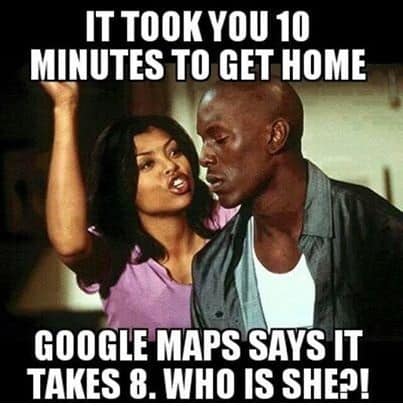 12. I Said My Last Girlfriend Was The Craziest Bitch I've Ever Met. She Said, "Challenge Accepted"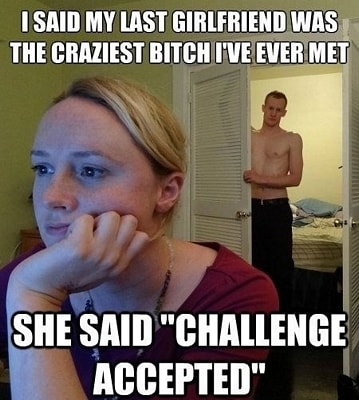 13. Tells You She's Not Ready for A Relationship. Ends Up Dating Another Guy 2 Weeks Later.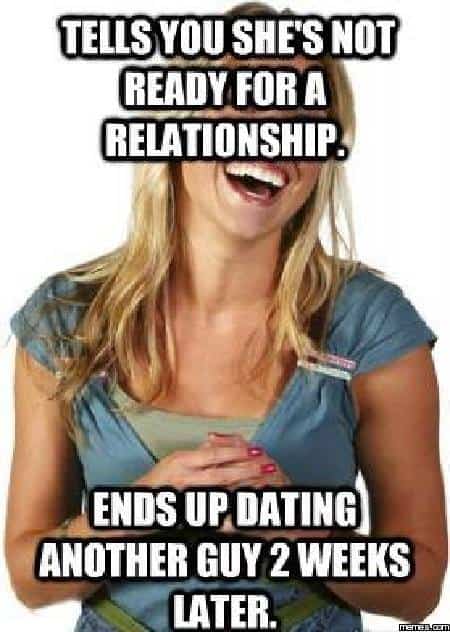 14. Quick Question? You Have No Idea What That Is Do You?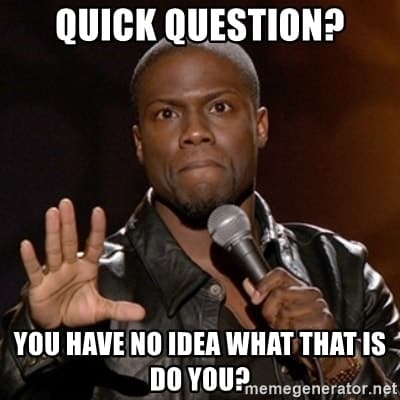 15. Your Face When Your Crush Says: "I'm Praying for You."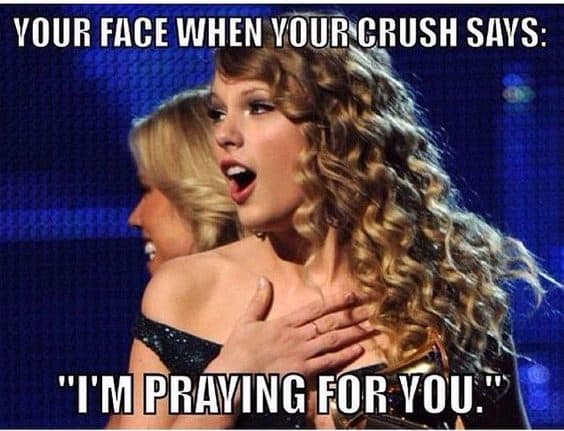 16. We Are in A Committed Relationship. I Think You Should Be Making Your Own Decisions.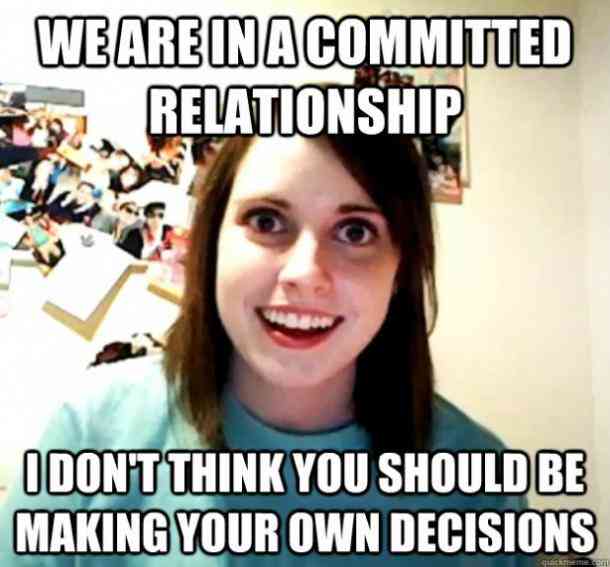 17. When You Trying to Be Mad at Him But You Realize That He A Good Dude and You Just A Lil Crazy at Times.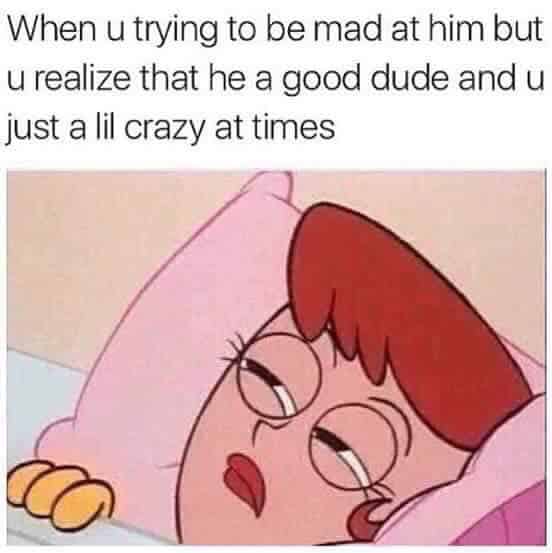 18. When His Point Is Valid And You Just Kinda Sit There Like: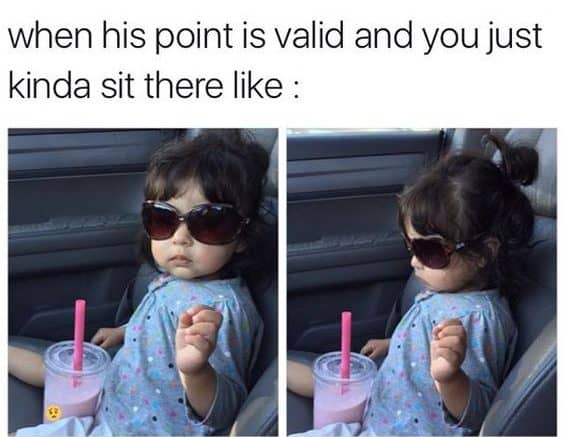 19. When Your Girlfriend Gets Angry, But She Looks So Cute You Start Smiling, Which Makes her Even Angrier.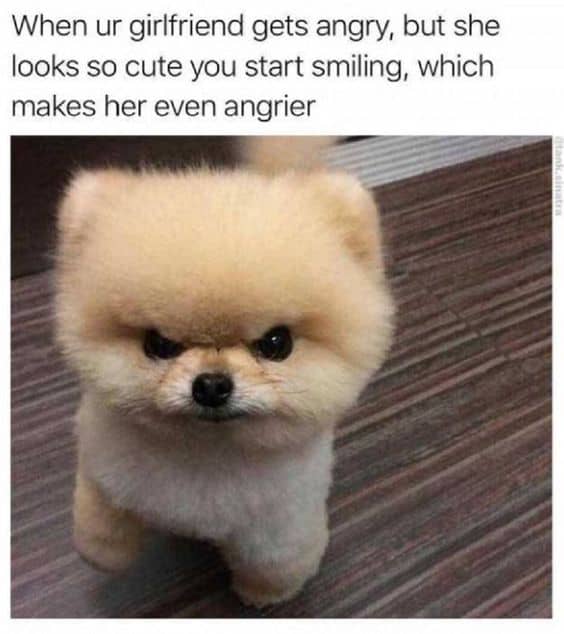 20. Me When I Get An Opportunity to Talk about My Boyfriend…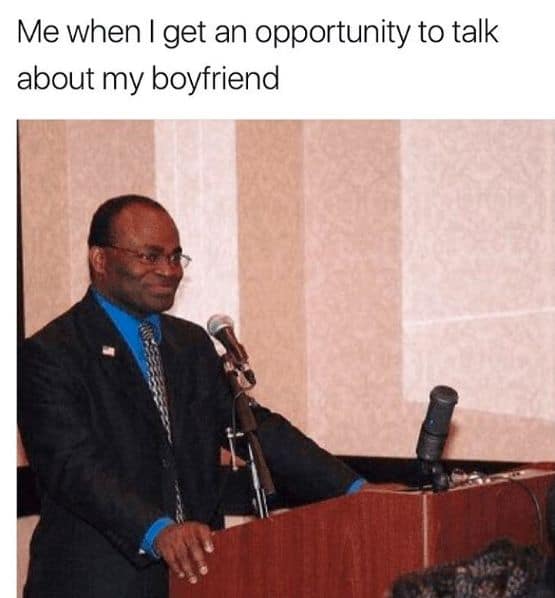 Funny Love Memes for Him to Spruce Up Your Relationship
21. If A Woman Says, " Do What You Want?" Do Not What You Want. Stand Still, Do Not Blink, Do Not Answer, Don't Even Breathe, Just Play Dead.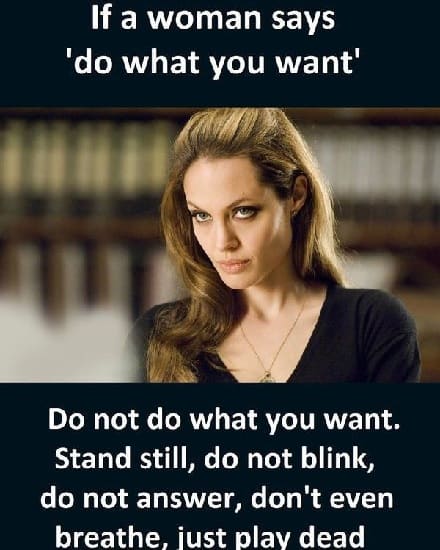 22. Waiting for You to text Back Or Call..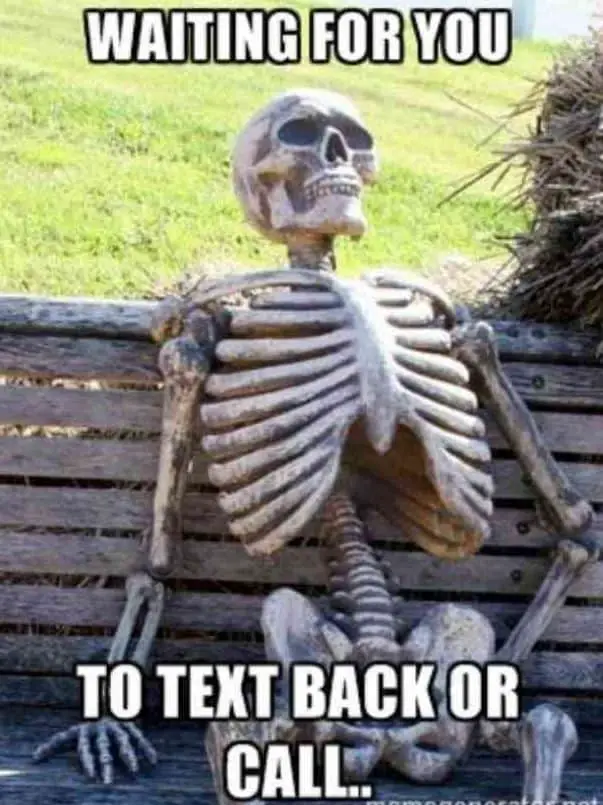 23. A Relationship Where You Can Act Like Complete Idiots Together Is The Sweetest Thing Ever.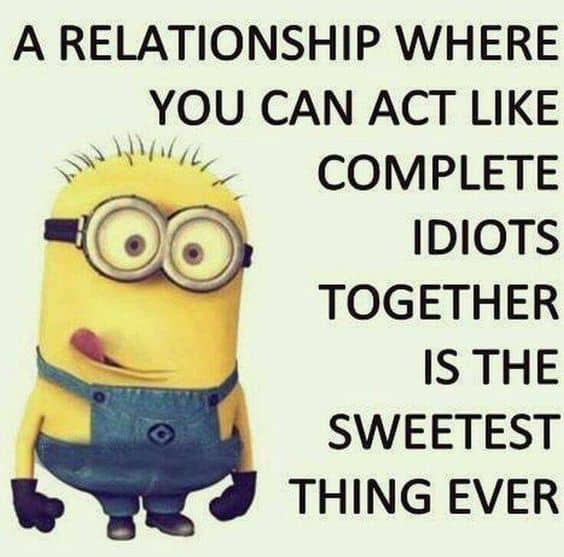 24. I Can Show You The World! Show Me Your Phone! Ummm..I Can't Show You That.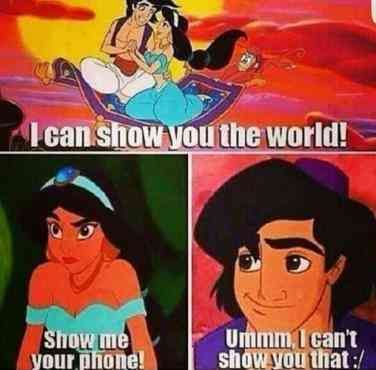 25. When BAE Goes Out of Town for One Day… It's Been 84 Years…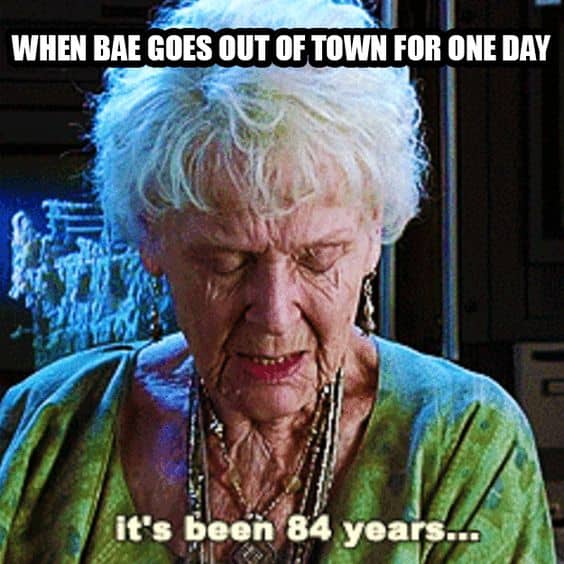 26. Relationships Are A Lot Like Algebra. Have You Ever Looked at X And Wondered Y?
27. When A Girl Changes Her Relationship Status to Single.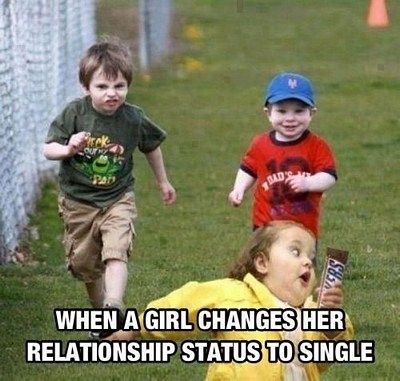 Funny Memes About Being Single to Share
28. Hey Girl, Feel My Sweater. Know What It's Made of? Boyfriend Material.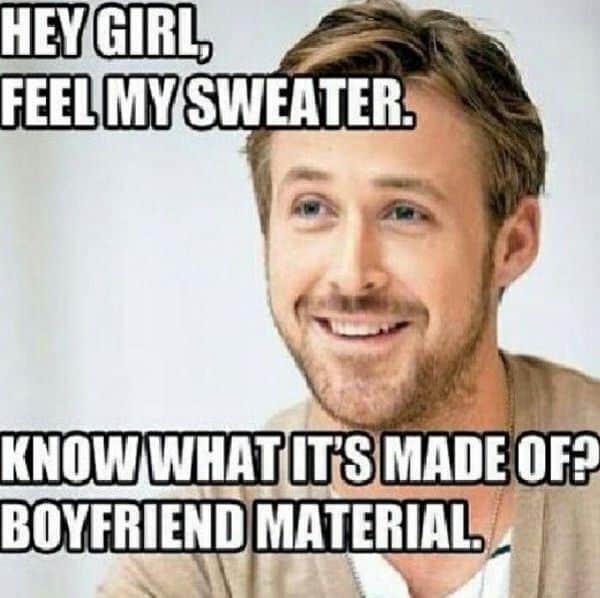 29. BABE!! Just Shut Up for 5 Mins.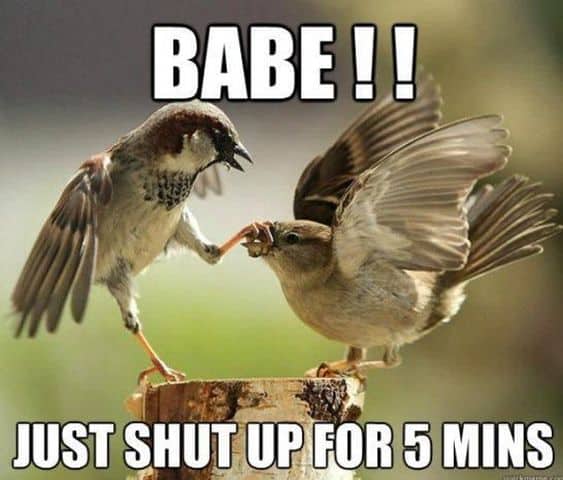 30. When She Tries to Kiss You After Head.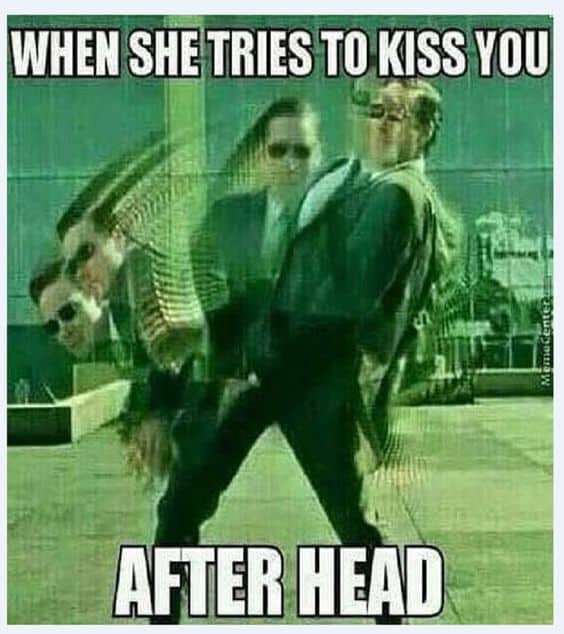 31. If Two People Love Each Other, Nothing Is Impossible Except Deciding Where to Eat.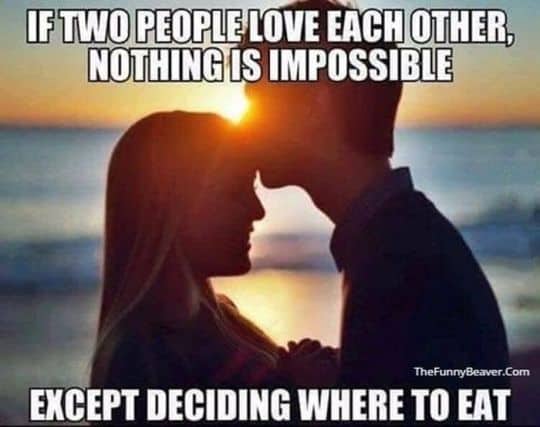 32. Long Distance Relationship? Let The Lady garden Flourish.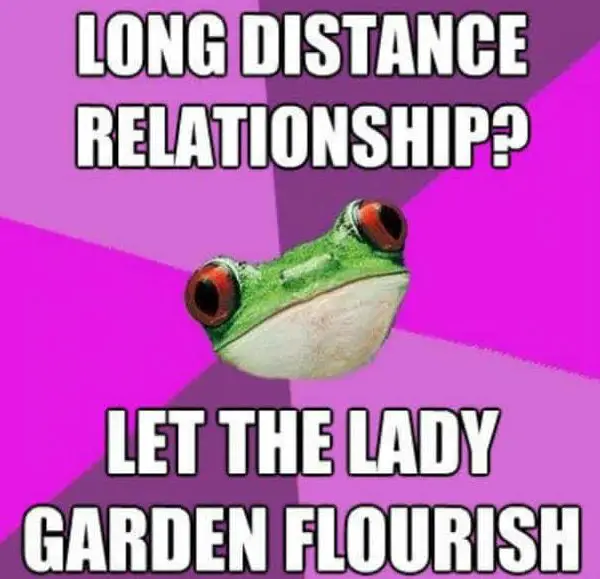 33. Females Will Argue with You for 30mins Then Be Like "I Ain't Even Gonna Argue with You!"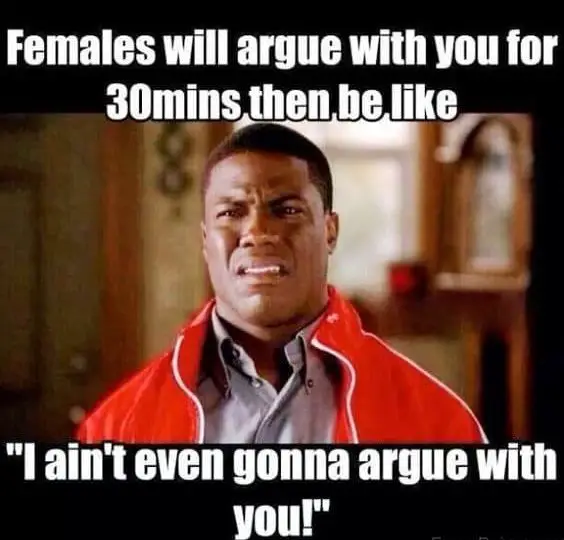 34. When Your Ex Tries to Come Back into Your Life.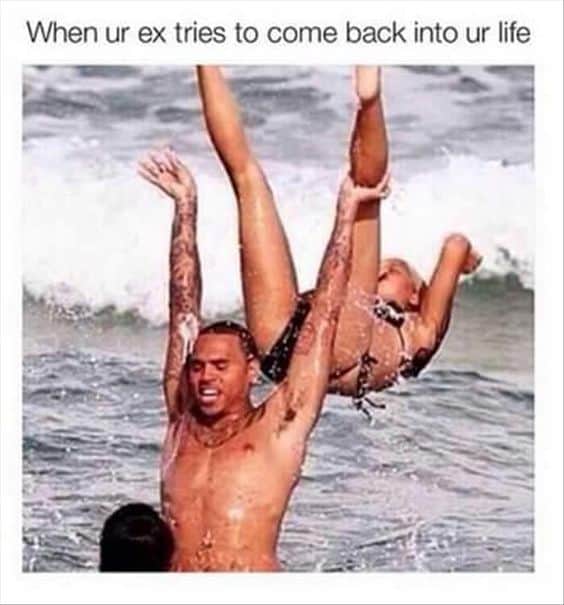 35. Me Jumping to Conclusions 5 Mins After I Send A Text And Get No Reply.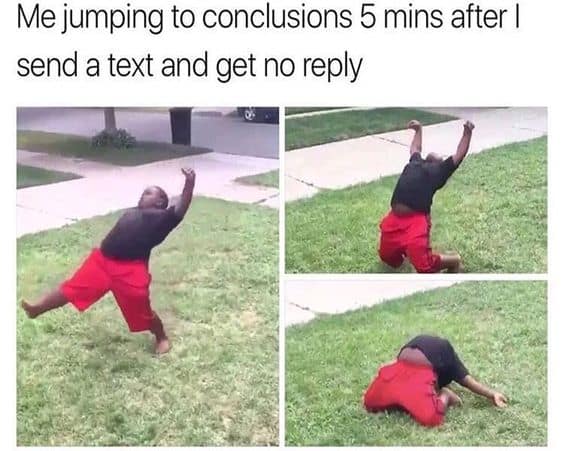 36. The Moment You Realize That This Girl Hugged You Instead of Her Boyfriend.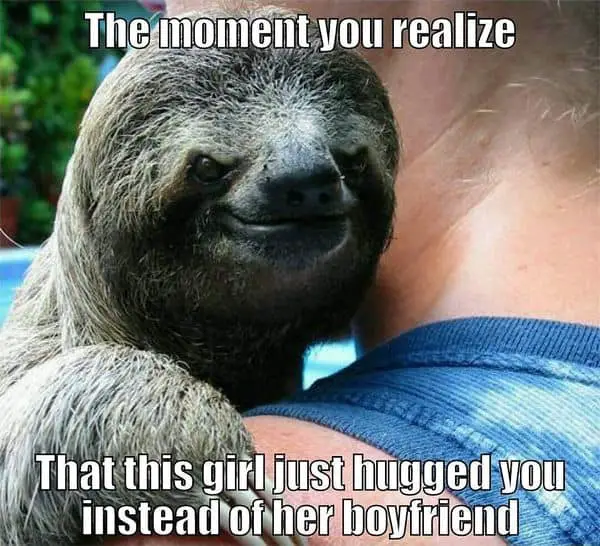 37.  When You Finally Let Him See Your Crazy Side but It's Too late for Him to Escape.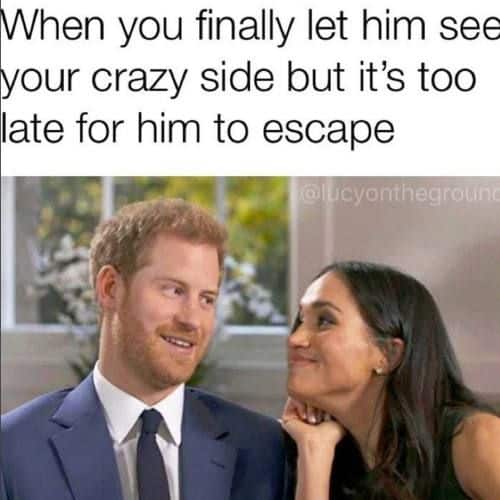 38. At My Wedding, Husband: I Do. Me: I feel Like You Are Lying But Ok.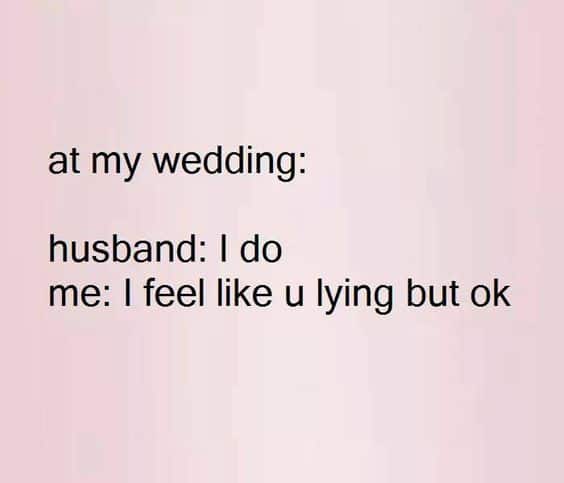 Hilarious Wedding Memes for Bride And Groom
39. Let Me Count The Ways I love You. I Lost Count.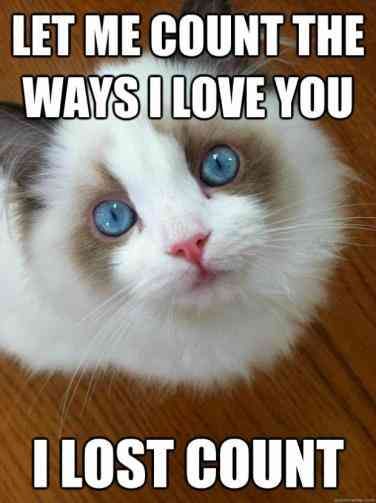 40. A Jealous Woman Does Better Research Than The FBI.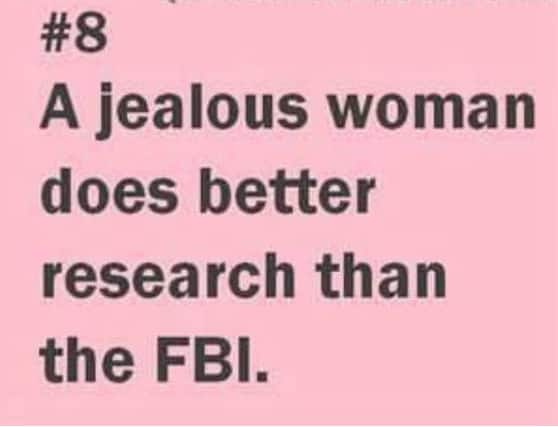 41. When You Find Out BAE Hasn't Seen One of Your Favorite Movies Ever. Movie Time!!!
42. No, I'm Not Single Single. I'm in A Long Distance Relationship Cause My Boyfriend Lives in The Future.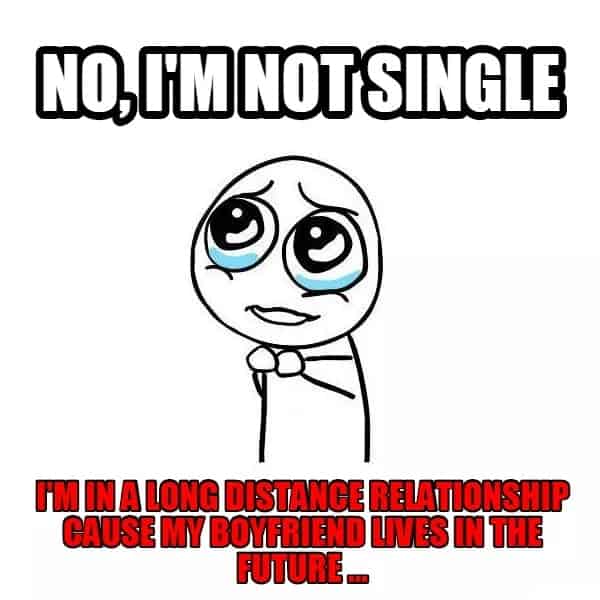 43. Ladies, If You Think Your Man Is Cheating…Take Him to That Bitch's Front Door & See If His Wifi Connects!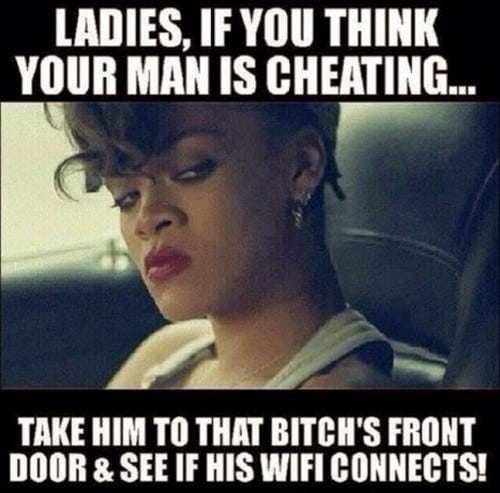 44. Tell Me You Love Me on My Facebook Wall So Everyone Knows How Much You Love Me.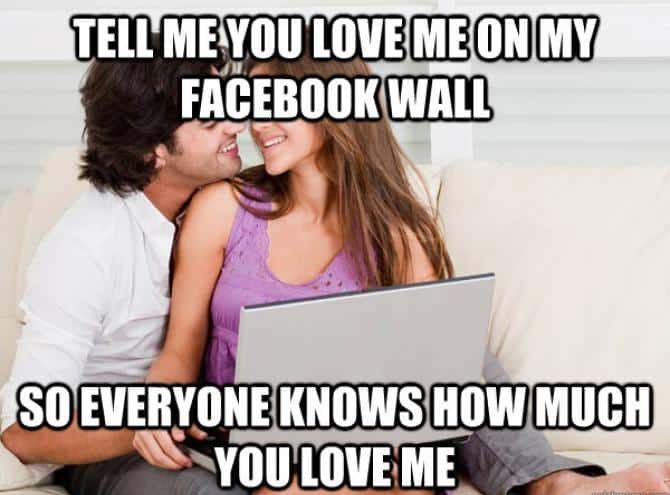 45. The Most Important Part of Any Relationship Is The First Open fart.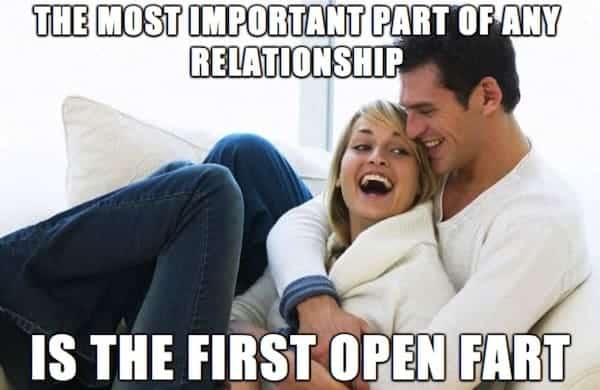 46. When You Ask Your Ask Your Girl Waht's Wrong And She Gets Even More Mad And Says "You're Supposed to Know"
47. When You're with BAE And They Start Smiling at Their Phone. " Excuse Me but Your Happiness Is Sitting Right Here."
48. When You Had A Bad Day & You Finally See BAE.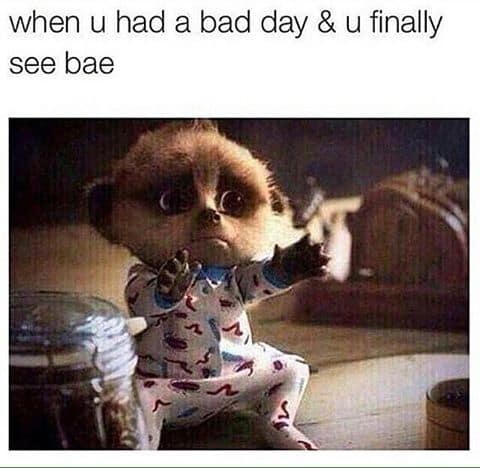 49. Most People Want A Perfect Relationship- I Just Want A Hamburger  That Looks Like The Ones in Commercials.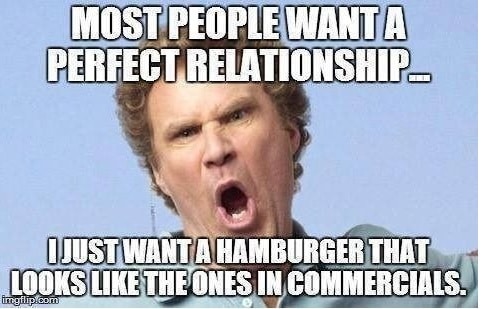 50. You Can Spend ALLLL Day with Your Girl & She'll Still Look Like This When You Tell Her You Going Out.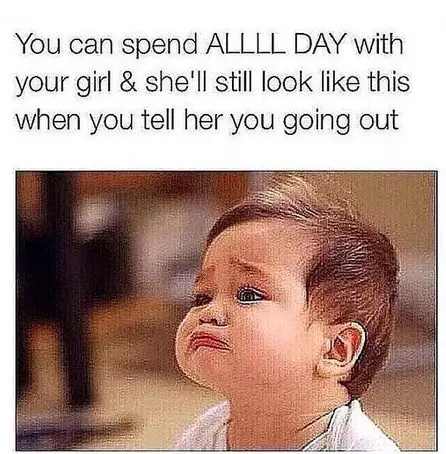 The best way to end a long day is to laugh your way through this list, so check out these side-splitting funny relationship memes that are surprisingly widespread throughout relationships, whether you're young, middle-aged or even getting on in age!