Everyone with siblings can relate to these funny sibling memes. Siblings, you either love them or hate them or sometimes both if they are being especially annoying on a particular day.
It really doesn't matter if you are the small child, and have to live under the expectations that your bigger sister or brother set up, or maybe you are the big sister or brother, and simply love to bother your small sibling, no matter who you are, if you have a sibling, you know the special type of relationship that goes on with your brother or sister, which is exactly why these funny sibling memes are so funny.
Funny Sibling Memes
Let's face it, our siblings (older or younger) have an special ability that literally no one else has, and it is that they have this special power to drive you mad from one second to another, but even when they make you extremely mad, you can't help but love them, because that's your sibling!
So sit down, and take the next few minutes to enjoy these funny sibling memes compilation we have got for you. Prepare to laugh, and to get a little bit mad about how accurate all of them are.
1. Living in The Shadow of Older Sibling And Their Achievements. Prefer The Dark.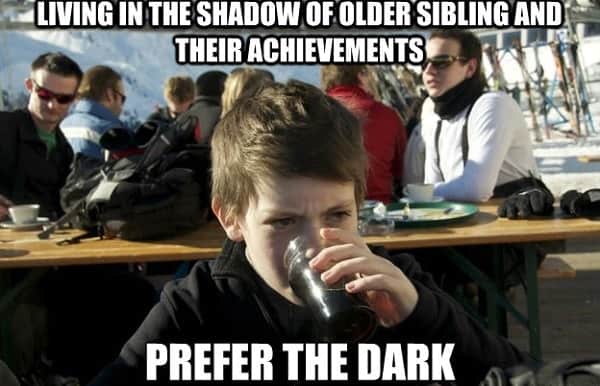 2. OneThing Will Always Remain True Little Sibling, I Will Always Be The Heir. And You Will Always Be The Spare.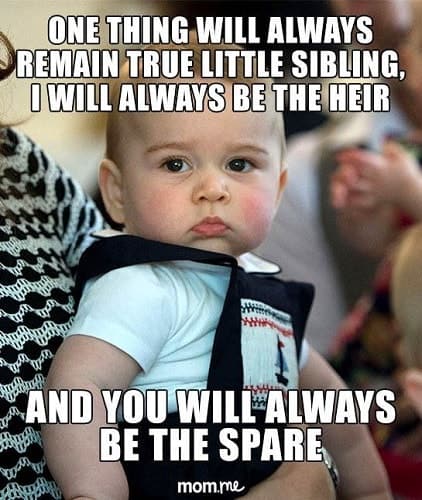 3. When Your Sibling Suddenly Starts Being Nice to You And You're Like What The Heck??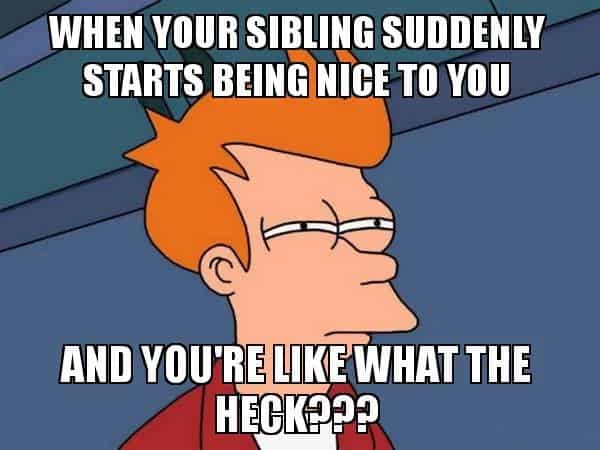 4. When Your Sister Calls You Crying.
5. The Moment He Realized He Was Now The Middle Child.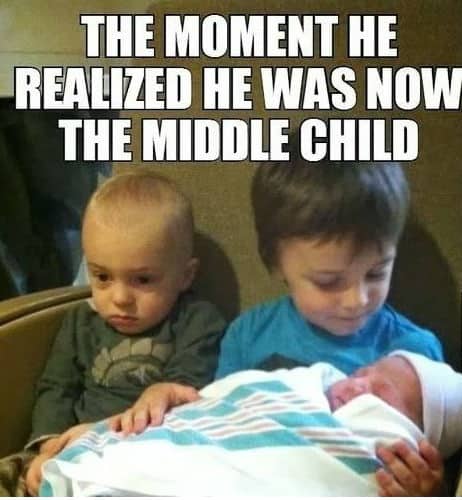 6. When You Do Something Wrong And Your Parents Accuse Your Sibling.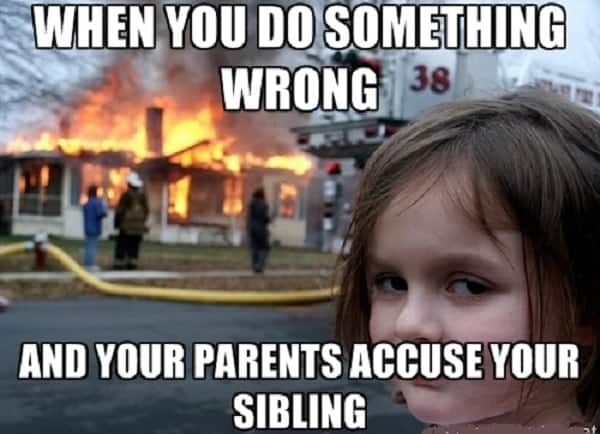 7. Hears Little Sister Crying. Turns TV Volume Up.
8. Only Acts Tough When Older Siblings Are Near. Doesn't Work.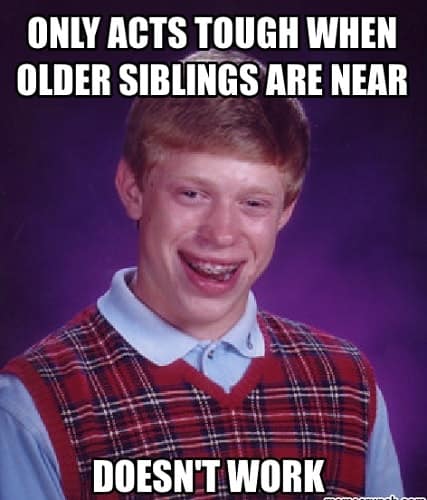 9. Little Sibling Gets in Trouble with Parents. Justice for Older Siblings Everywhere.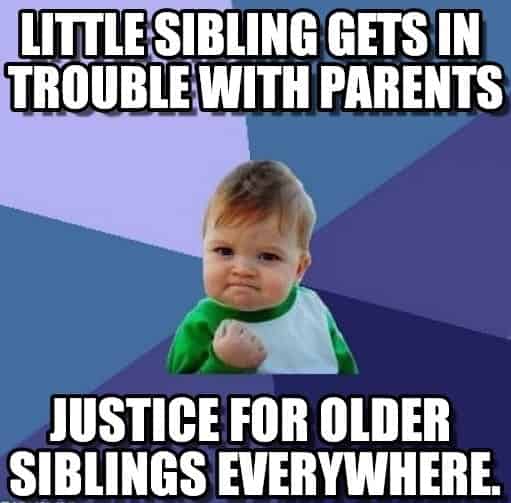 10. When Your Mom Yells at You Because Your Sibling Made Them Angry.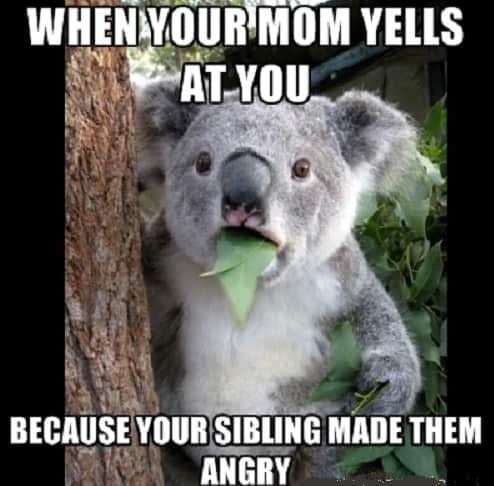 11. Looking for A Reason to Fight with Your Sibling Be Like.
12. When Your Sibling Eats The Food You Were Looking Forward to All Day.
13. How A Brother Feels When He Is Stuck in A Car Group of Sisters.
14. 98 Years Old And They're Still Fighting. Sibling Rivalry Never Ends…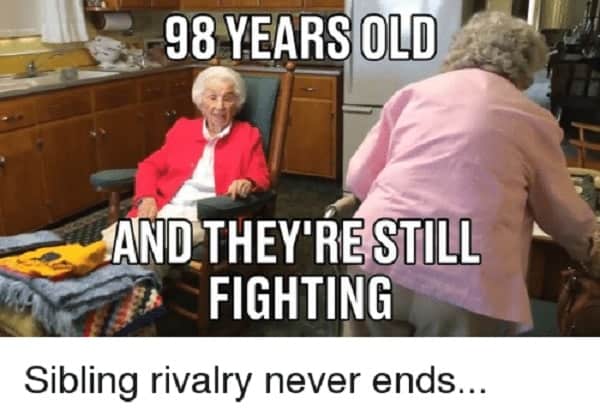 15. He Said He Didn't Want to Be My Brother Anymore. Now He's My Sister.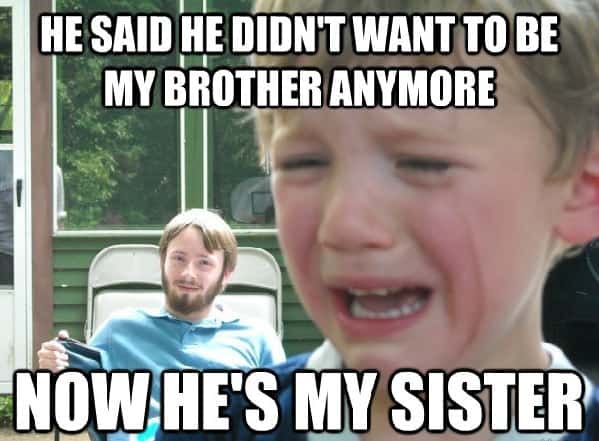 16. The Face You Make When You Get in Trouble for What Your Sibling Did. Mom! Dad! What The Hell!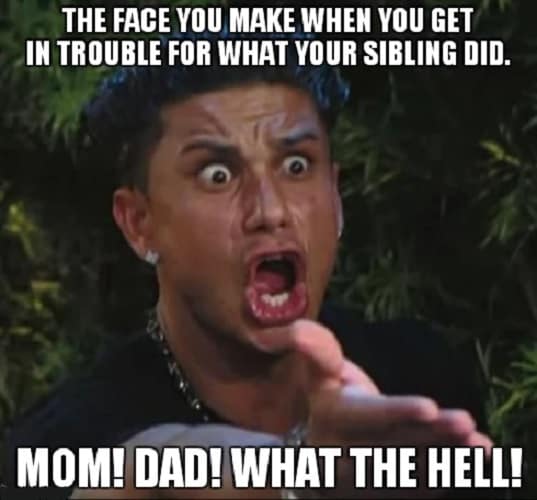 17. Has Better Grades Than Older Sibling Brags about It.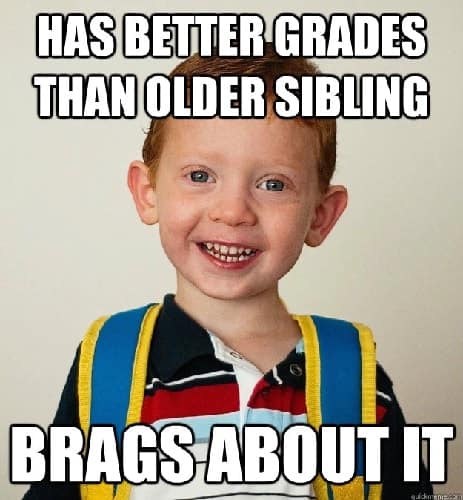 18. There Can Be Only One.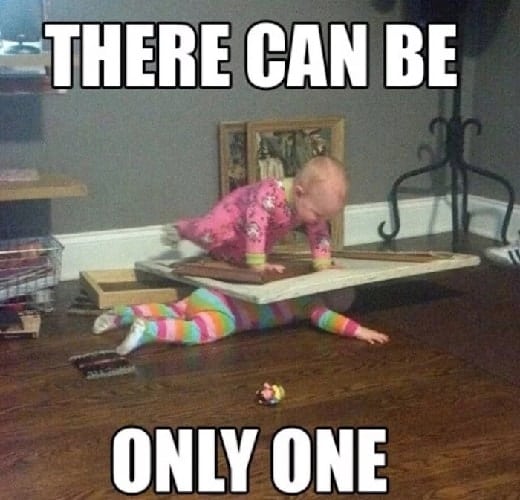 19. Be More Annoying Than Your Sister. Challenge Accepted.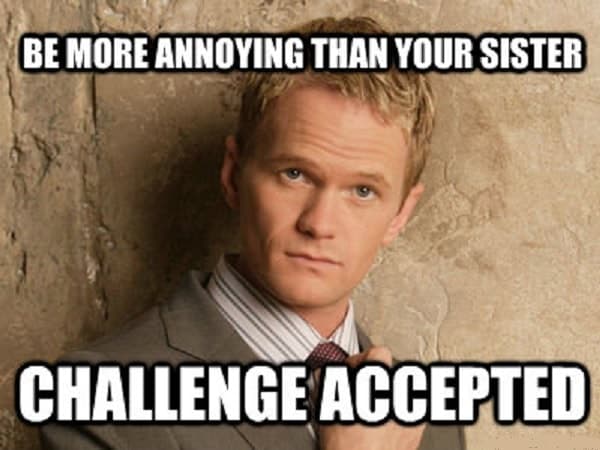 20. When A Sibling Tells on You in Front of Your Parents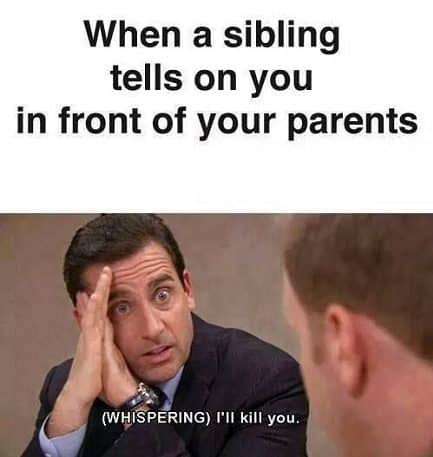 As you can see from these funny sibling memes, having a sibling simply makes your life better.  We can't explain it to those only-child people who are reading this right now (if there are any) but those who have siblings know the type of love we are talking about.
Of course, don't forget to share this post with your family and friends, especially with your siblings! It doesn't matter if it is a big sister or a small brother, or if you are the oldest sibling, just share this with them, they'll love it!