Dealing with family is one thing, but having to deal with a sister is a whole completely different situation. These funny sister birthday memes showcase that exactly! Sisters are pretty much like your best friend most of the time, with who you share an incredible bond… But they can also be pretty annoying sometimes!
Don't get us wrong, we all love our sisters. They are fun, amazing, caring people who will do anything for us, and we will do anything for them. But when it's their birthday, it's time to remember some funny, maybe annoying but definitely cute times with them with these funny sister birthday memes we've got for you!
Funny Memes About Sister Birthday
It doesn't matter if you have a big sister, or if you are the biggest sister, we just know you'll be able to connect with each and every single one of these funny sister birthday memes for sure.
From cute little memes that describe the relationship between to siblings perfectly, from others that perfectly show the internal jokes that go between two sisters, you'll find everything you're looking for here!
1. Happy Birthday, Sister. That's How You Will Run for the Birthday Gifts.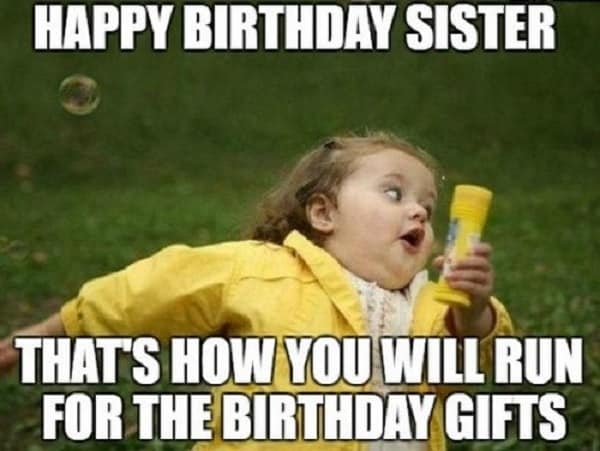 2. Happy Birthday, Little Sister! You're Adopted.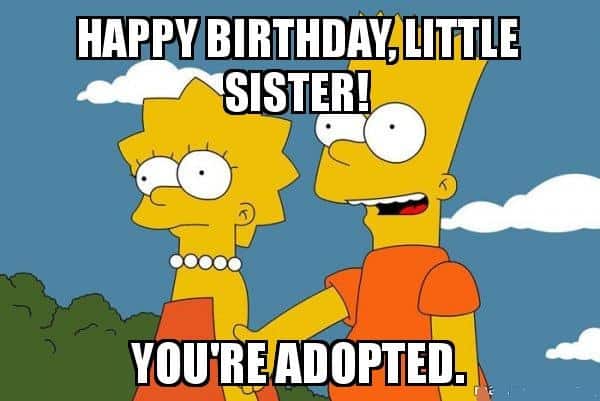 3. Happy Birthday to My Sister. This is Her Recent Photo. Please Wish Her A Happy Birthday.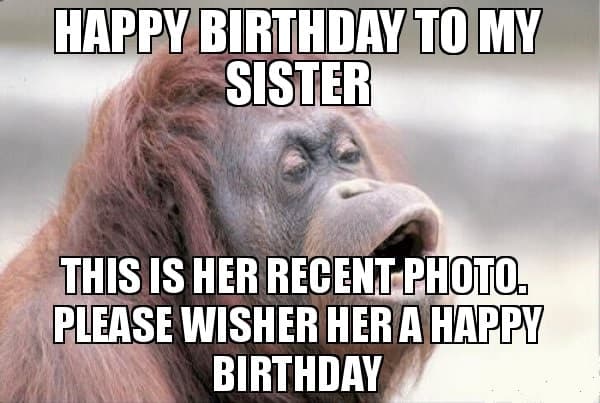 4. Happy Birthday to My Elder Sister. Now Just Keep Calm And Enjoy Your Birthday party.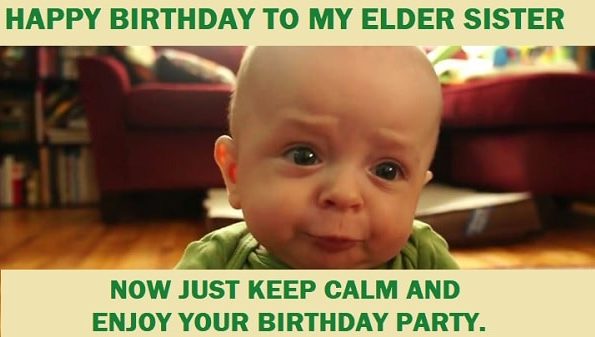 5. Happy Birthday Sister. I Know Your Real Age!!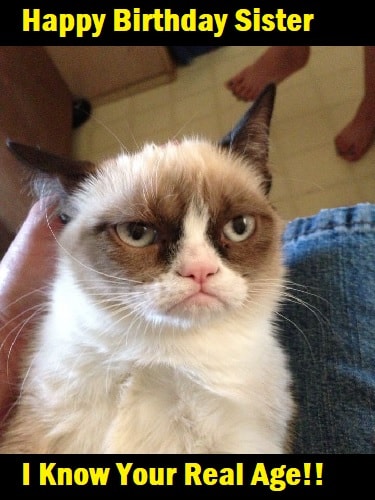 6. Happy Birthday. Thank You for Always Being Older Than Me.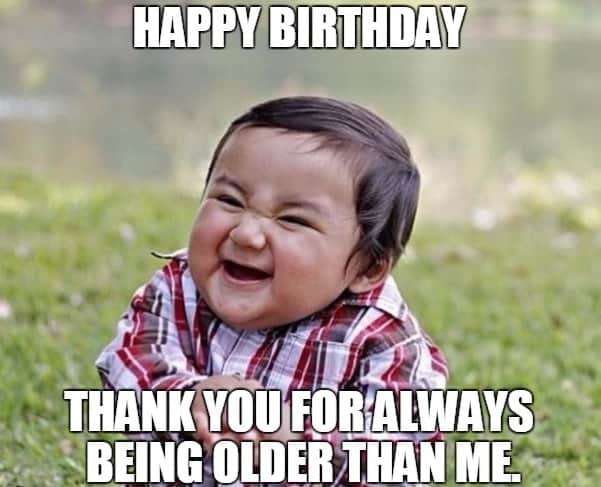 7. Happy Birthday, Sister! Hope Your Birthday Is Absolutely Bananas!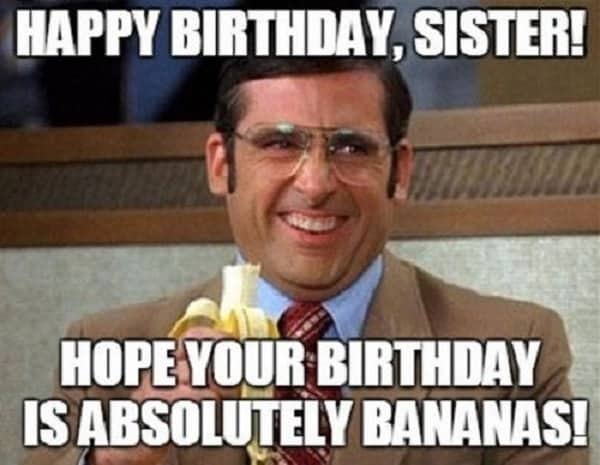 8. Happy Birthday to My Little Sister. Cause If You Ain't First,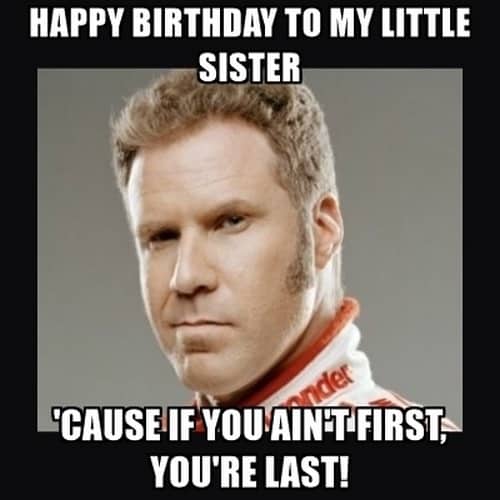 9. Happy Birthday Sister. I Have A Gift for You But I Was Just Joking.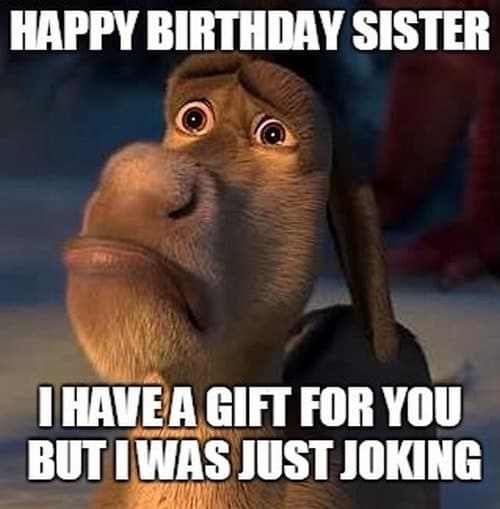 10. Happy Birthday to My Big Sister Who Will Always Hit Every Decade Before Me!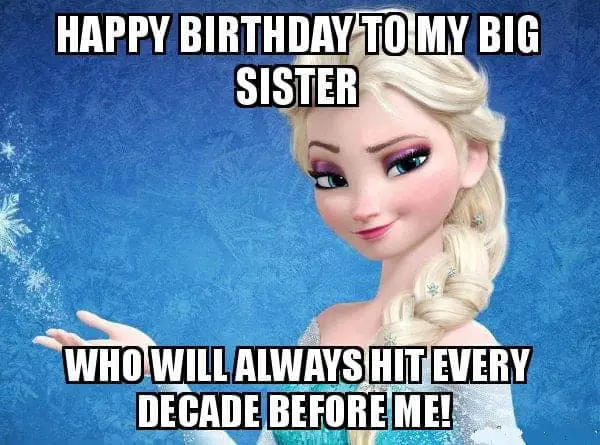 11. Sis, Take It Slow Girl. Happy Birthday Though.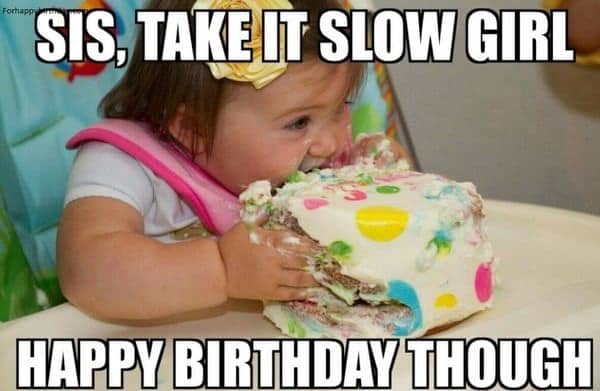 12. Happy Birthday Sister! May Your Birthday Cake Be Moist.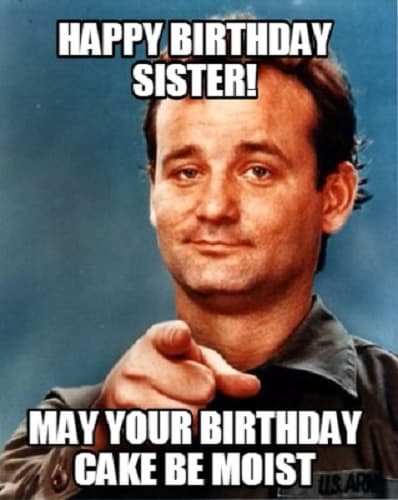 13. 39 [Again] Has Never Looked So Good. Happy Birthday Little Sister.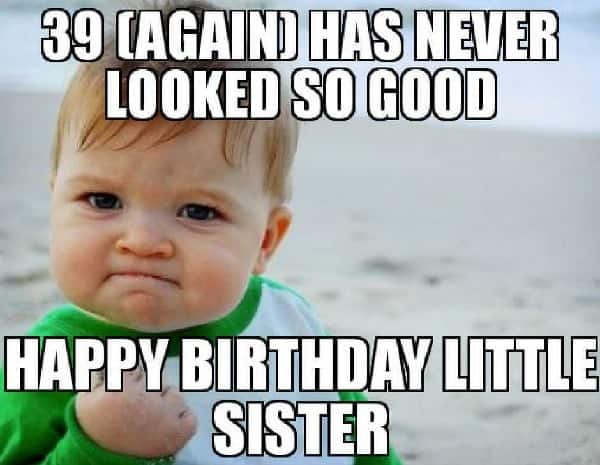 14. Sister… Happy Birthday. Found An old Picture of You As A Baby.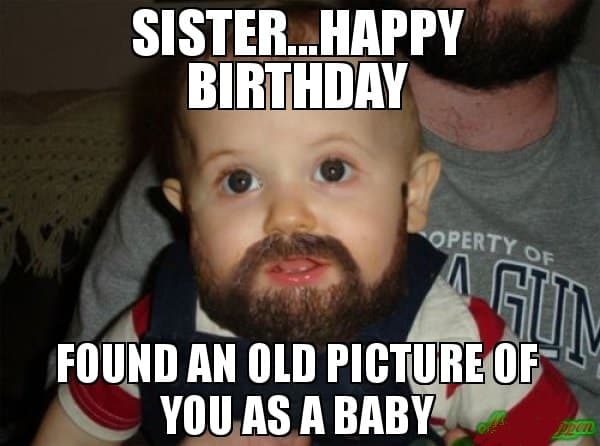 15. Happy Birthday in 3..2..1..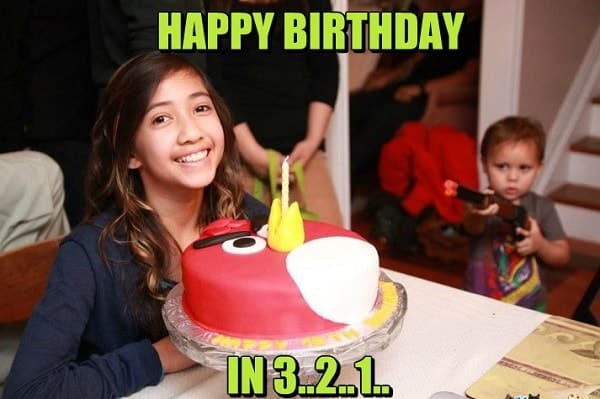 16. I Don't Often Wish Old Women Happy Birthday. But Since You're My Sister, I Will Make An Exception.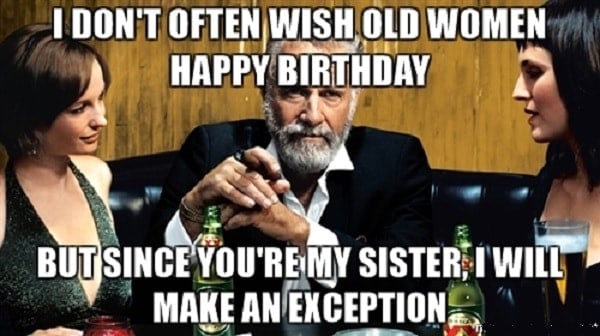 17. Happy Birthday… To My Sister!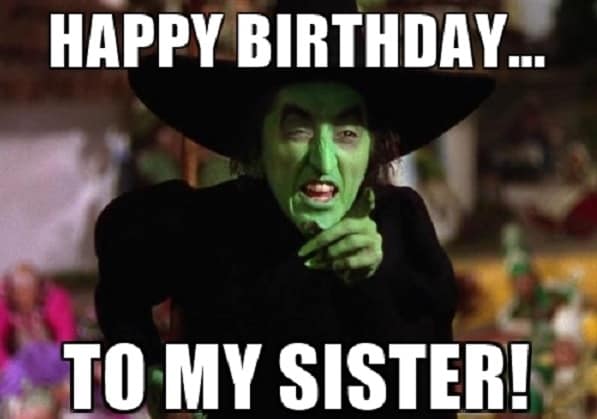 18. Just Called to Say Happy Birthday. Btw.. Ate Your Cake.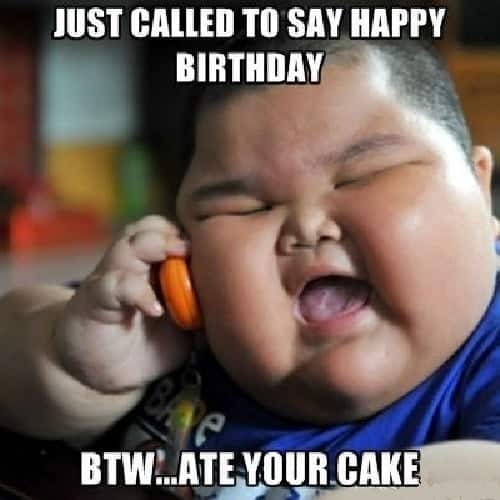 19. Conquered Another Year! Happy Birthday to My Favorite Sister!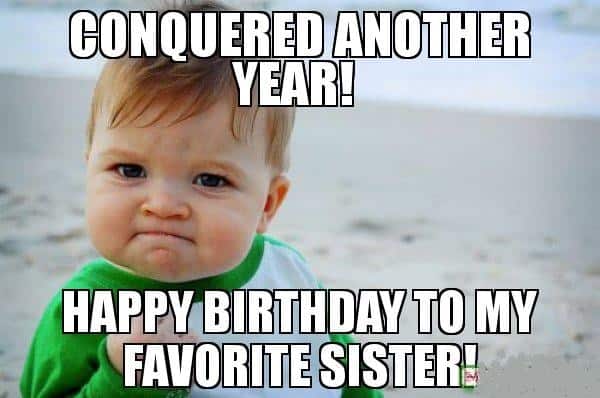 20. That Moment When You Realize It's Your Sister's Birthday And You'll Have to Give Her A Gift.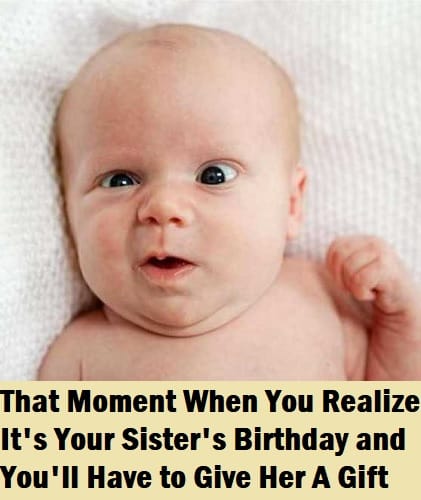 Now that you've seen our best funny sister birthday memes, it is time for you to show them to your big (or little) sis and have a laugh together! We just know she'll laugh at them just like you did.
Plus, what could possibly be better than wishing your sister a happy birthday than with a great collection of the best memes out there? If that alone doesn't say "Happy Birthday sis!" then what does it, really?
Don't forget to share your favorites with her, or with any of your friends who also happen to have sisters, and spread the joy around! Also, we have other memes you might want to check out as well while you're at it!