The gamer girl meme is a hot favorite by guys and girls alike, and for good reason. With the explosion of video gaming in the 21st century, the younger generations are flocking to games from Fortnight to COD. What better way to appreciate the female uptake in this stereotypically male past time, than with rad memes!
Funny Memes About Gamer Girl
Are you an avid gamer? Love a bit of FPS, racing, or strategy? If you're also a girl…that officially makes you a gamer girl, and we have the ultimate collections of memes just for you!
Usually a combination of nerdiness and attractiveness – gamer girls have what many guys yearn for. Someone's who keen on some hardcore gaming sessions with them, while also having great looks as a bonus! While we know this is totally stereotypical, it does make the gamer girl meme particularly amusing.
On the other hand, some of these memes portray how some girls get into gaming simply for the sake of getting more attention from guys, rather than because of the passion for the games themselves! By parodying this type of girl, these memes can be ultra-exaggerated and dramatized, making them even funnier. Browse through our collection of funny memes about girls who play games below, and see which remind you of someone you might know!
1. She Will Hold You Down Like An Anchor. She Will Drown You Out at Sea.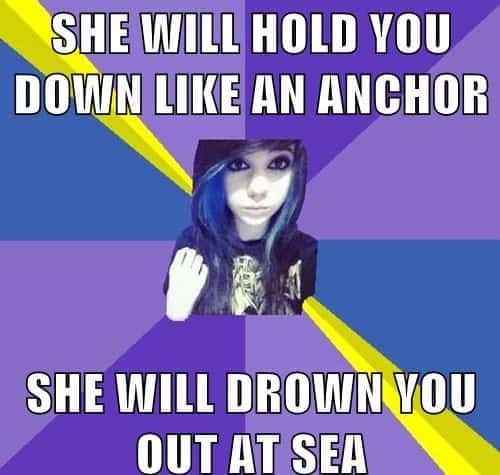 2. You Can't Find The Perfect Girl Because She Sits All Day at Home Playing Games Just Like You.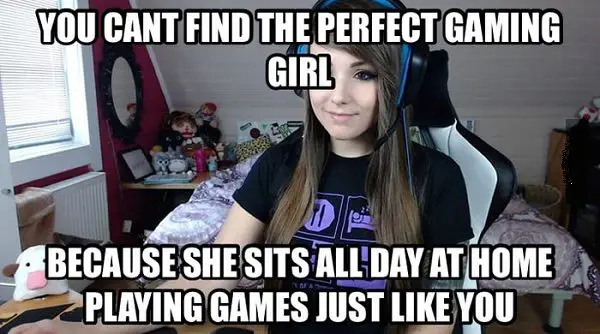 3. Hates It When You Win. Hates It When You Let Her Win.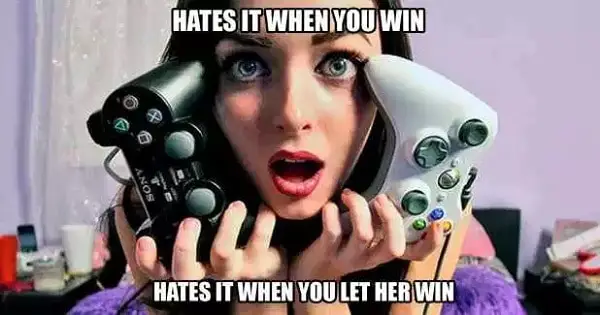 4. Gamer Girl Today Will Be Mothers That Will Understand An Online Game Can't Be Paused.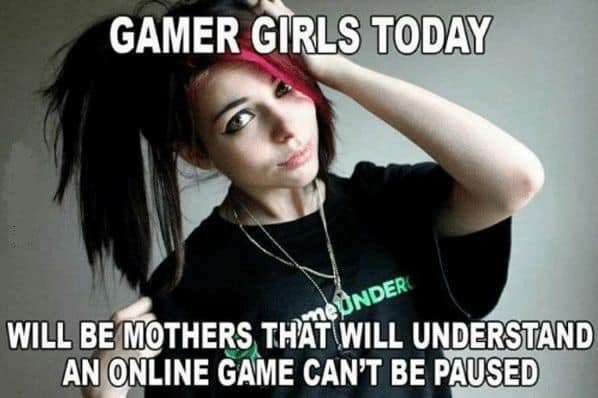 5. Stop Shooting Idiot. We Are in The Same Team.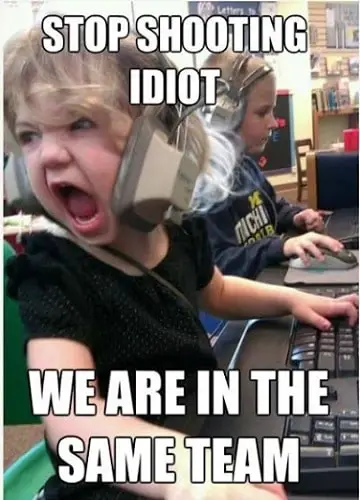 6. I Got My Controller Ready And Time to Olay Call of Duty Black Ops.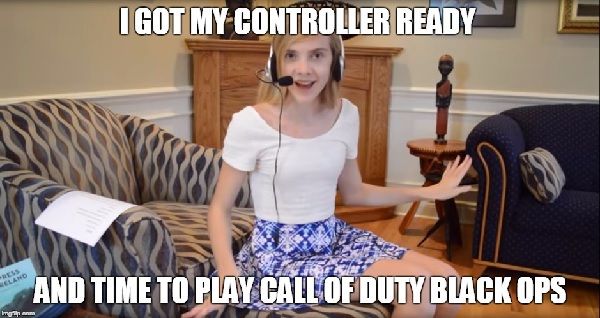 7. Gamer Girls. They Start Young.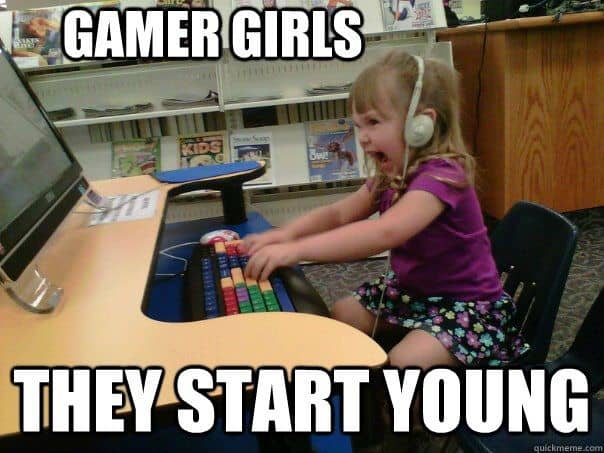 8. Just Bought Skyrim. What Elder's Scrolls?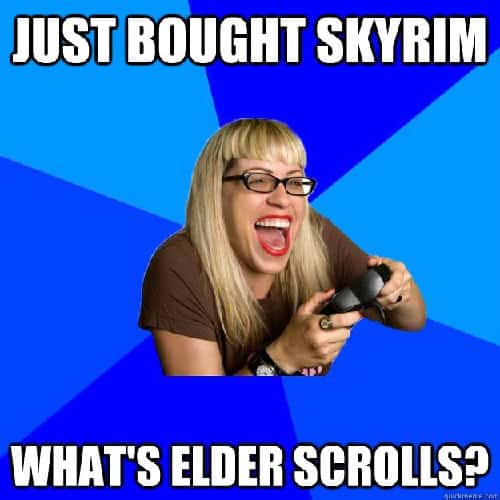 9. OMG, I'm Holding A Controller! Now Everyone Will Totally Think I'm A Gamer Girl!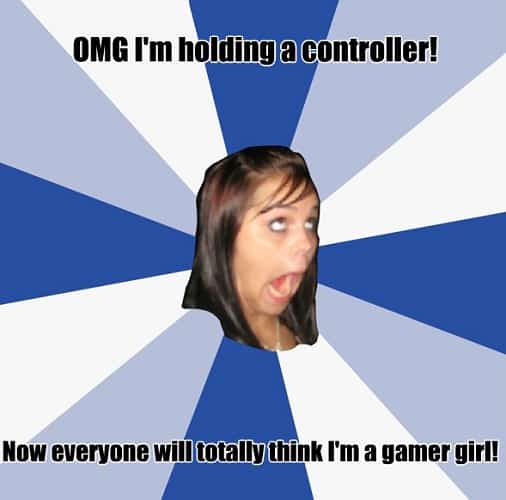 10. They Broke Our Heart. We Break Their Towers.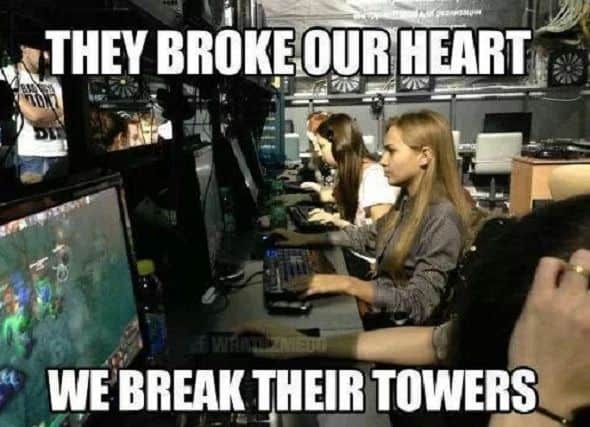 11. Tells All Her Guy Friends She's A "Gamer". Holds A Lancer By The Freaking Chainsaw.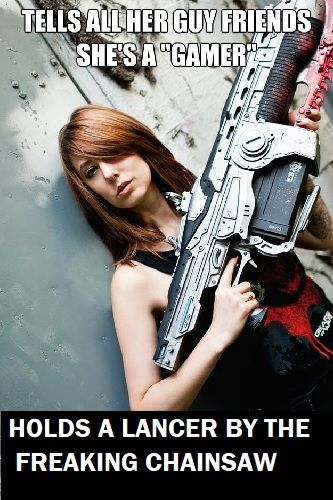 12. Hello, I'm Looking for Girls to Play Game with.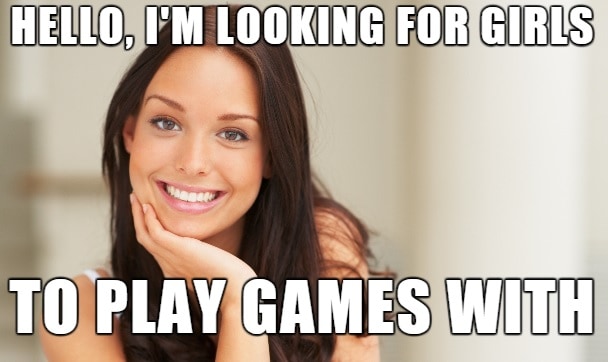 13. When A Gamer Girl Needs More Ammo.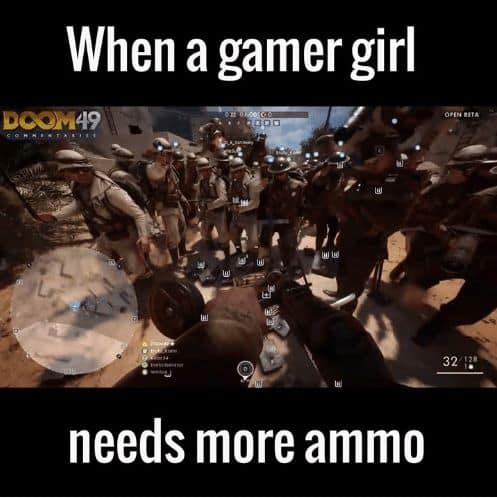 14. Cheers to People Who Have A Gamer Girl Girlfriend.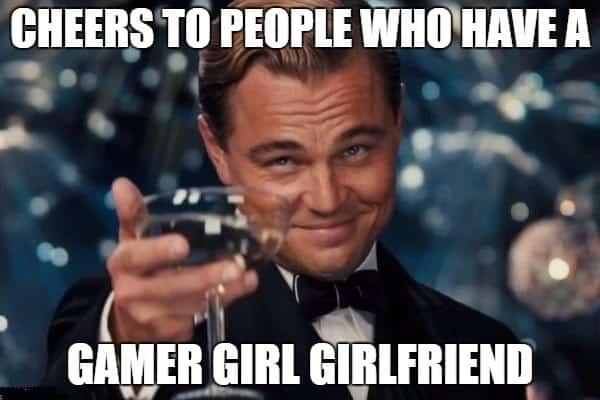 15. Pro Having A Gamer GF: You Get So Much Time to Yourself! Con Having A Gamer GF: You Get So Much Time to Yourself!
16. When You Meet A Gamer Girl…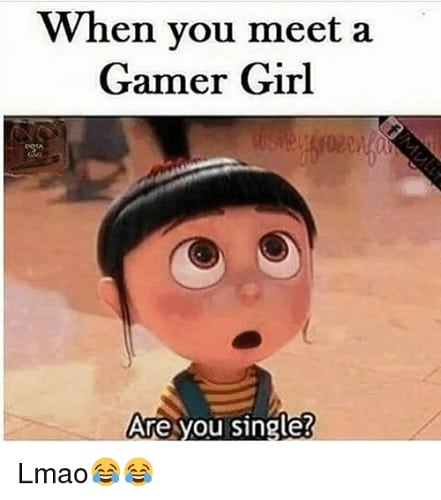 17. Why The Is IS So HArd to Find A Gamer Girl on Online Dating Sites?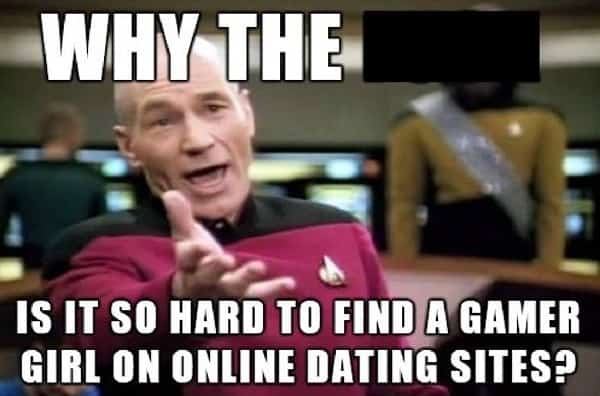 18. I'm Such A Gamer Girl. I Play Farmville All Day.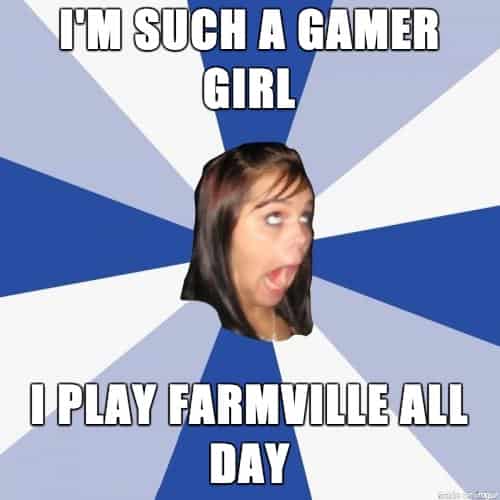 19. Introduced My Wife to Skyrim haven't had A Sandwich in Weeks.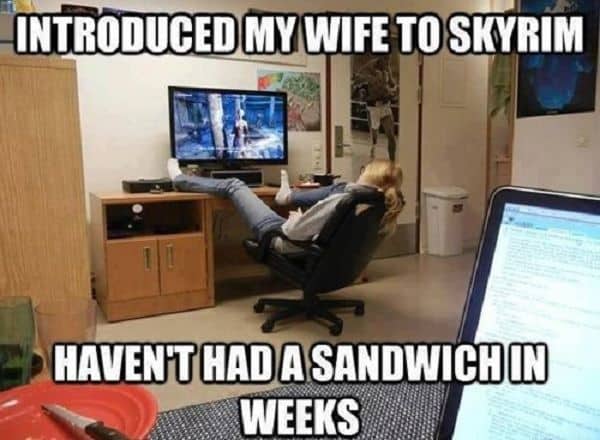 20. Mum! For The Last Time! You Can PAuse An Online Game!!!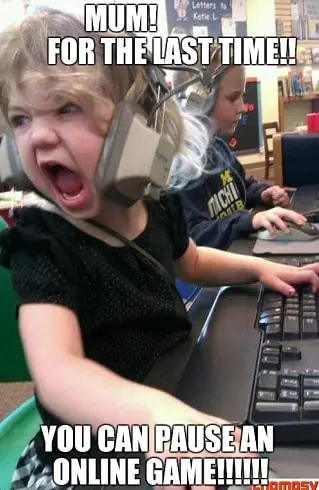 Crazy Mom Memes for Guaranteed Giggle
21. When You Are Going to Marry A Gamer Girl!!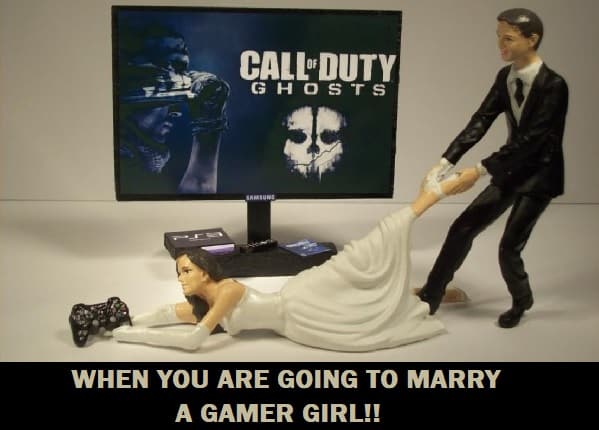 22. How Can You Play Games All Night without Sleep? We Are Gamers. It's What We Do.

23. I'm Such A Gamer Nerd Lol.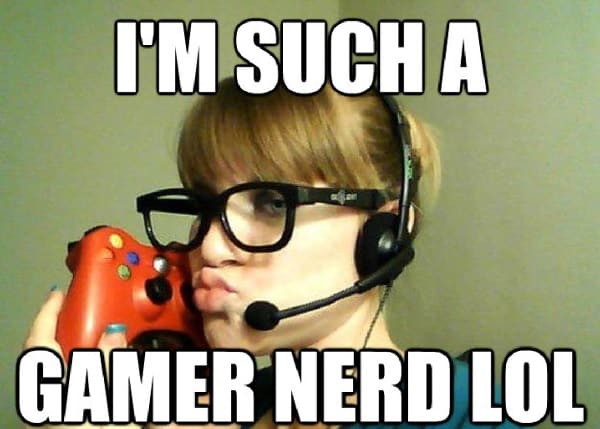 24. I Have A Job So I'm Able to Buy Video Games. Can't Play Video Games Because I Have A Job.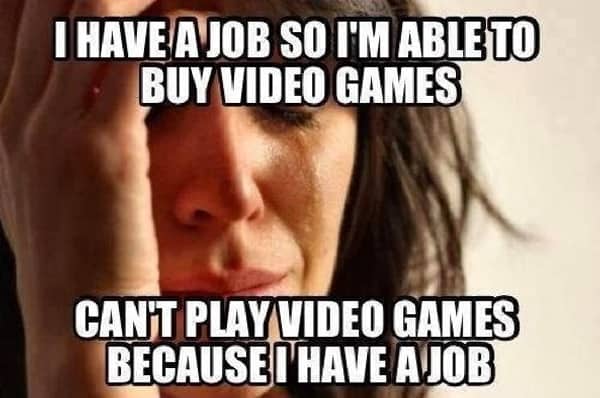 Hilarious Why Am I Like This Memes
25. Get A Load of This Guy.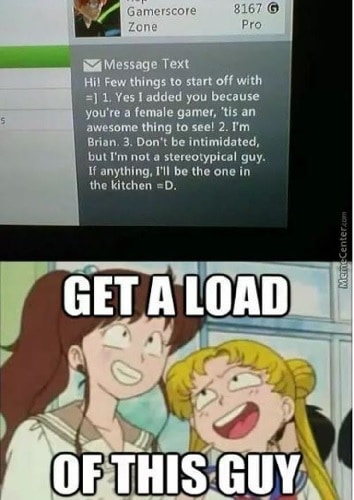 26. I Game Like All The Time Plays The Sims 3 on Her Mac.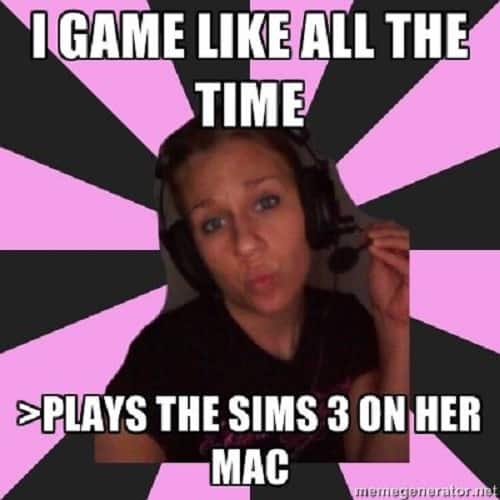 27. Found A Gamer Girl. Married Her.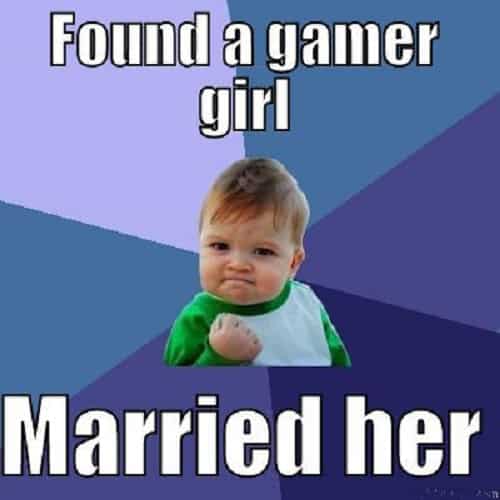 28. And That.. Is How I Met Your Mother.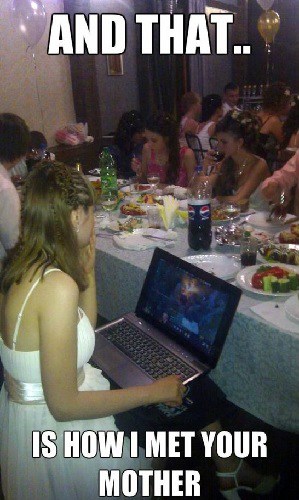 29. Yeah, I Play Video Games. I Play Call of Duty.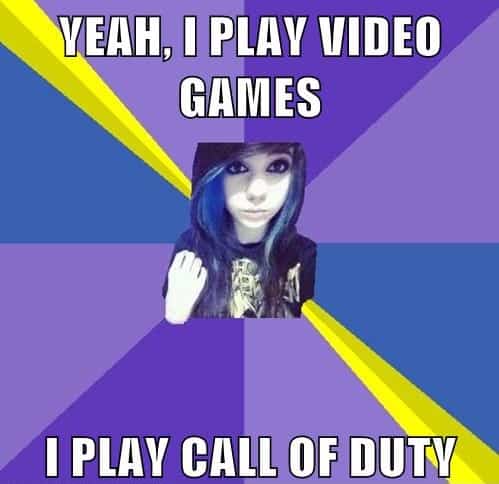 30. Holds The Controller High So She Can See The Buttons.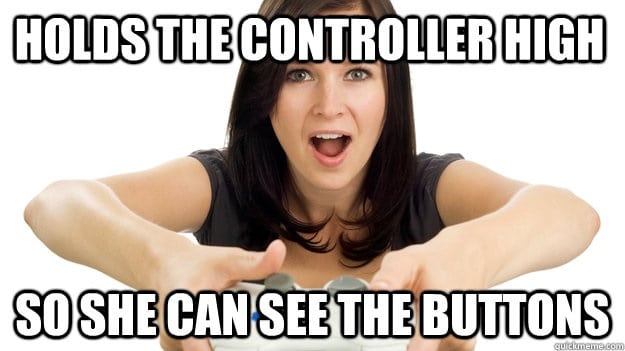 Whether you're a gamer girl yourself, or maybe you're lucky enough to be a guy with a gamer girlfriend, these memes are great for sharing with family, friends or your other half! With an optimal balance of relatability and humor, these gamer girl memes are guaranteed winners.