It doesn't matter if you're in high school, in college or currently working at your dream job, we all have said "I need a vacation!" at least once in the last week, and now you can sit here and watch the funniest I need a vacation meme to relate to your current emotional state!
Now, don't feel guilty for actually wanting a vacation, it's okay, we understand. Work, college or simply life, in general, can get extremely stressing really fast, and what better way to laugh at your own situation that spending some time watching the I need a vacation meme compilation.
Funny I Need A Vacation Memes
Take a little bit of time off your routine and just spend the next few minutes laughing (and relating) to all the I need a vacation memes we have put together for you. It might not be the vacation you want, but it will help you out release some of that accumulated stress, that's for sure.
1. I Need A Vacation Like Really Really Soon.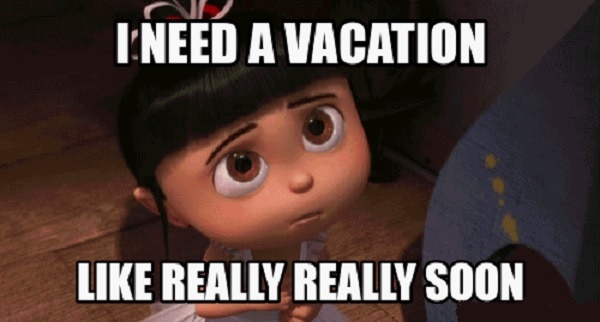 2. I Need A Vacation. Not A Stupid Weekend!!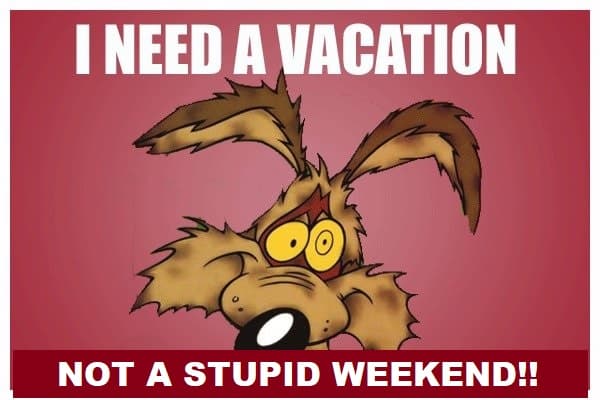 3. Why Do I Need Vacation? Because I Fantasize about Dropping Everything And "Running Away".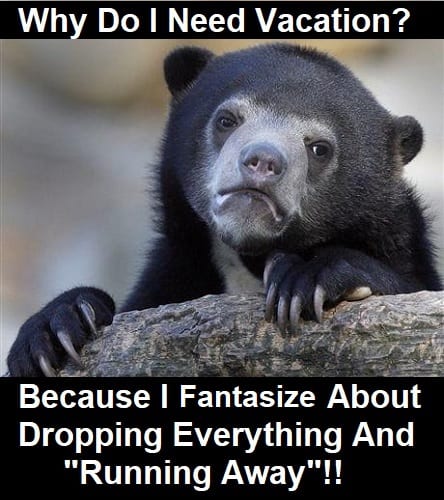 4. That Look You Give When You Needed A Vacation And Finally… You've Got It!!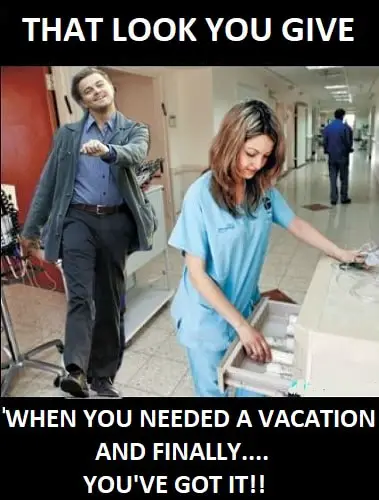 5. Who Needs Vacation? I Need It Very Badly!!!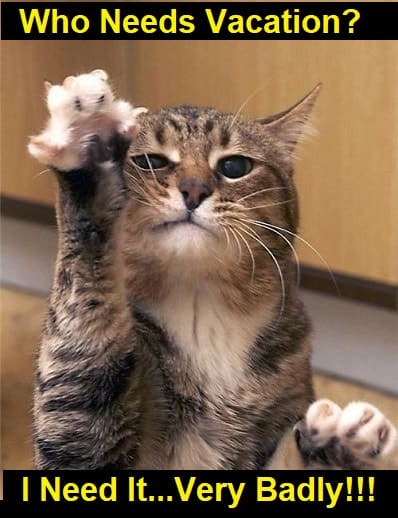 6. I Need A Vacation… Someone Kidnap Me Please?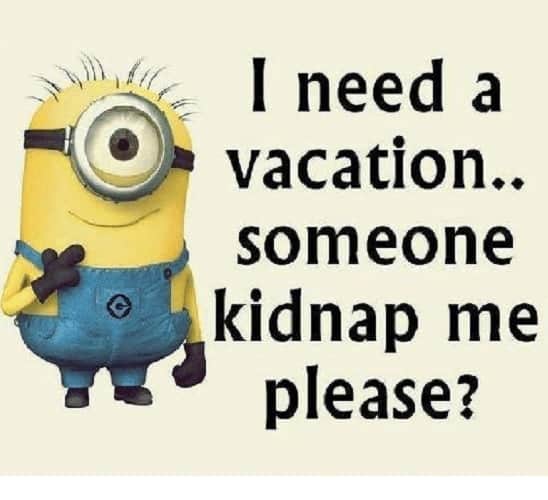 7. Please. I Need A Vacation Very Badly.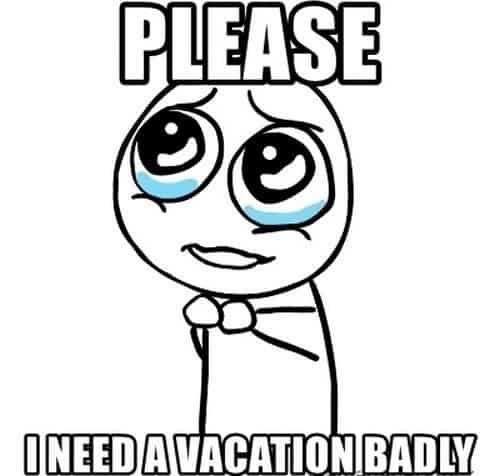 8. That's It! I Need A Vacation!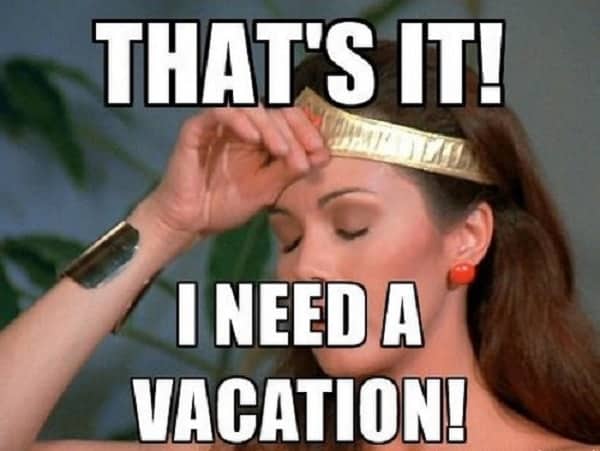 9. It's My 1st Day Back from Vacation. Need Vacation.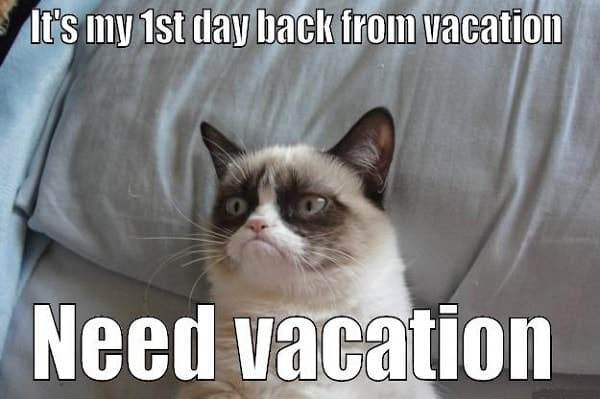 10. I Need A Vacation, And By Vacation I Mean I Need to Move Away And Find A New Job. On A Beach with Cocktails.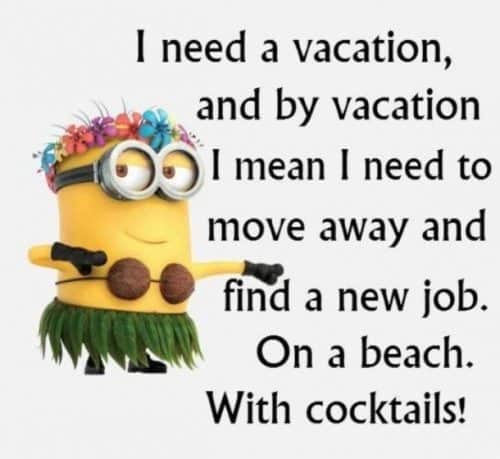 11. Oh The Sand And The Sea. I Need A Vacation!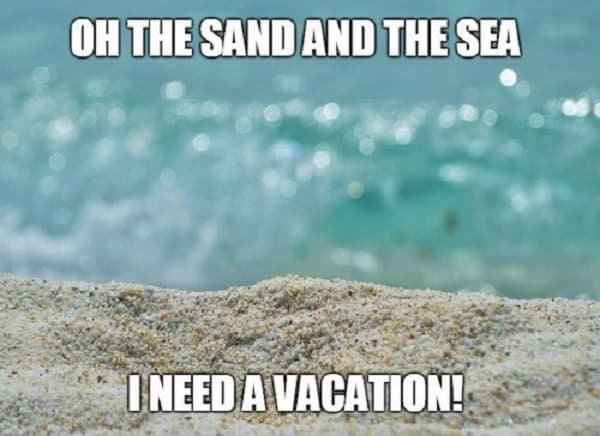 12. You Need A Vacation! And By Vacation I Mean, "You Need to Move to Florida And Live Happily Ever After".
13. I Need A Vacation, No Kids. No Husband And Johny Depp As My Butler.
14. I Need A Vacation to Recover from My Vacation.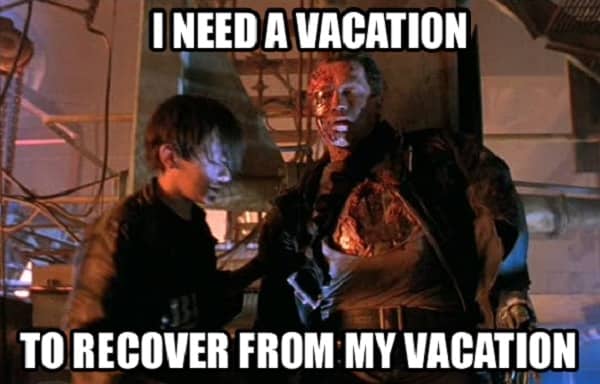 15. If You're Constantly Thinking You Need A Vacation, May Be What You Really Need Is A New Life!
16. I Need More Vacation Days in The Smoky Mountains.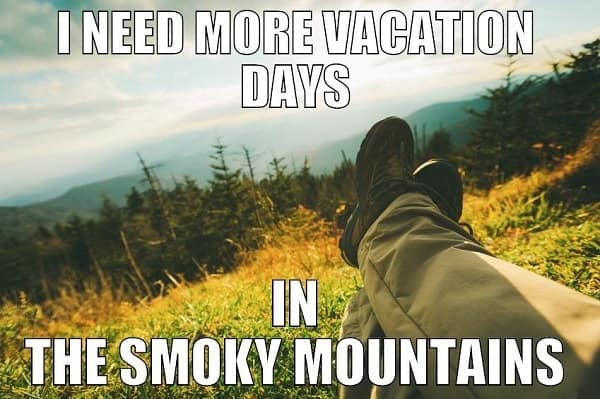 17. I Desperately Need A Vacation.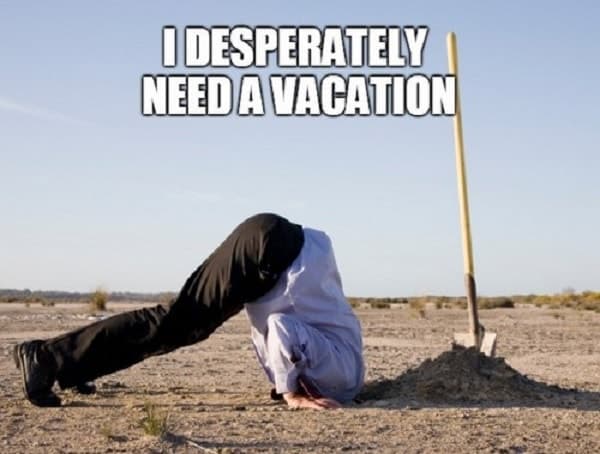 18. Beach, Palms, And Sun-kissed Skin. I Need A Vacation!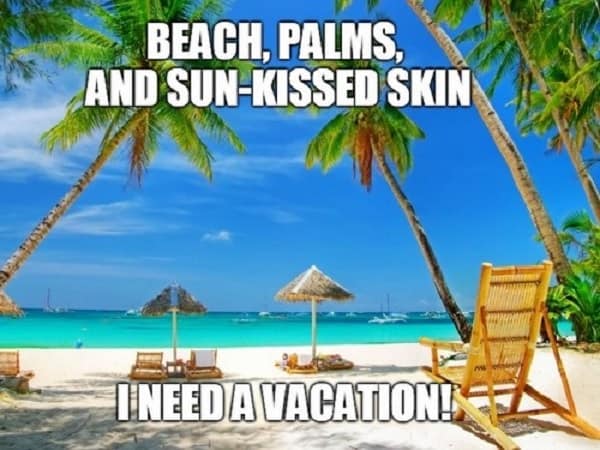 19. I Need A Six Month Vacation. Twice A Year.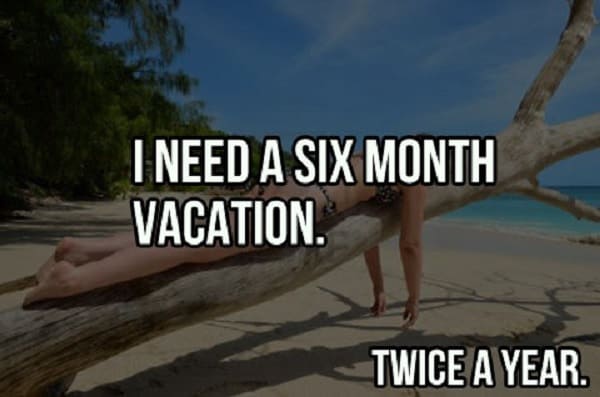 20. I Need to Take A Vacation… These Oompa Loompas Are So Judgemental.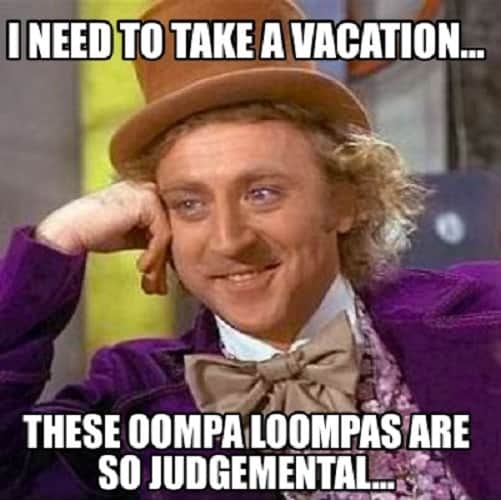 So? Did you laugh? Did you have fun going through the I need a vacation meme? We are sure you did! And even if it isn't a vacation itself, at least you got to do something different today.
What is even better, at least now you know you aren't the only one out there who is desperately looking for a little vacation time to forget about the real world for a couple of days!
If you enjoyed our memes, remember we have got a lot of other ones to show you, so don't forget to check those as well while you are here! Or even better, share these memes with your friends and coworkers who also need a little vacation.