We have seen it everywhere, we have seen "I need coffee" shirts, hats, cups, advertisements on the TV, our love (and need) for coffee is pretty much everywhere, and now it's finally in memes, with our "I need coffee meme" compilation.
Honestly, who doesn't love coffee these days? What would we do without a good cup of coffee every morning to start off our day just right? We would probably be extremely bitter all morning, that's for sure.
Comical Memes About I Need Coffee
Now, while you enjoy your favorite cup of coffee, you'll be able to take a couple of minutes to laugh and these I need coffee meme compilations and enjoy the two things you love the most: memes and coffee.
So sit down, grab your Starbucks, and enjoy the memes we've got for you! Trust us, you'll laugh so much you might spill your coffee a little bit while you are it, so be careful.
1. First I Drink The Coffee Then I Do The Stuff.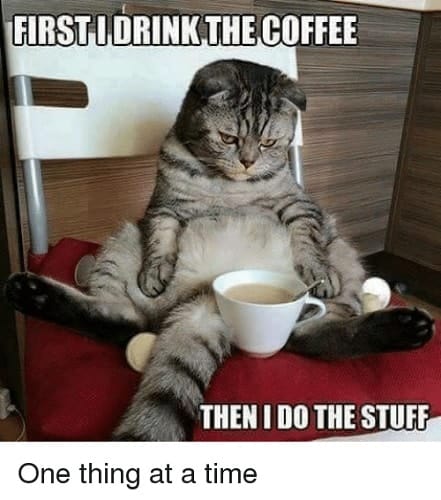 2. Nooooo Not The Coffee. I Need That to Live!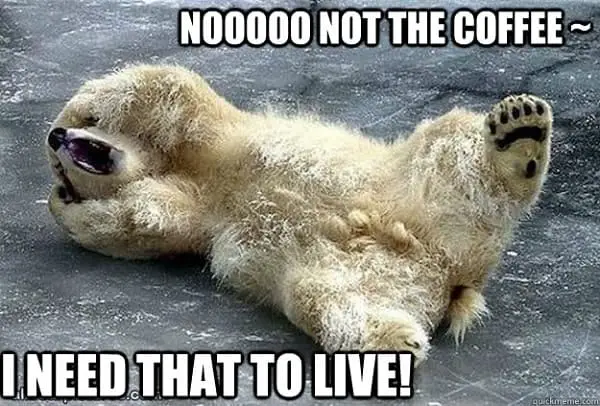 3. I Need Coffee Now.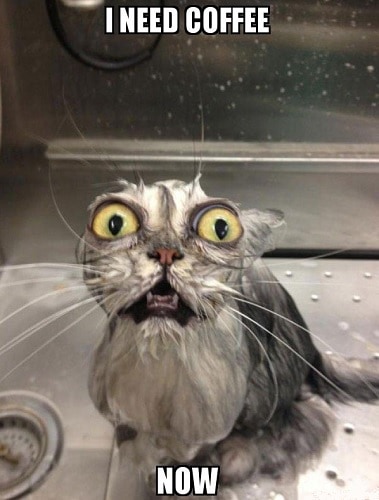 4. Coffee? Only One Cup Please…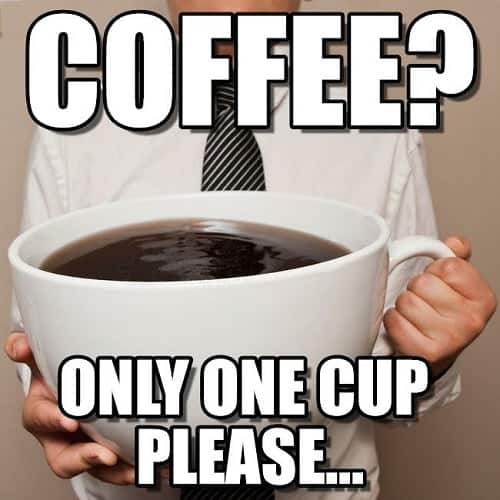 5. How Do I Take My Coffee? Seriously, Very Seriously.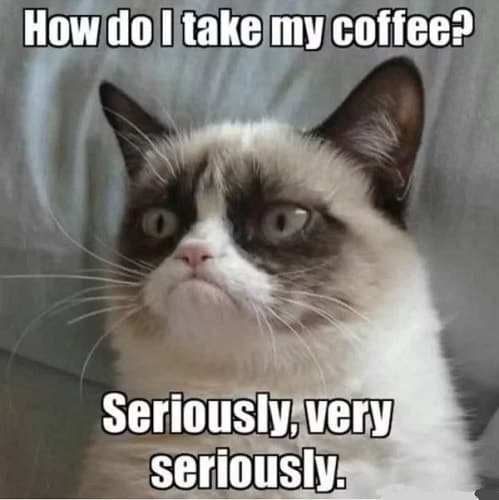 6. Not Sure If Its Wednesday Or I Just Need Coffee.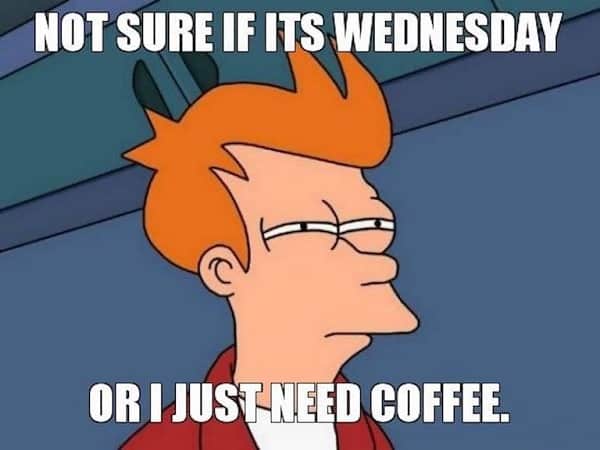 7. When You Have to Make The Coffee Before You've Had The Coffee.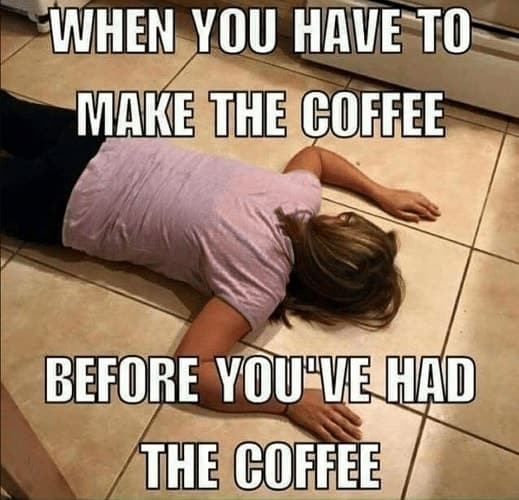 8. I Need Coffee to Wake Up. But I Need to Wake Up to Get Coffee.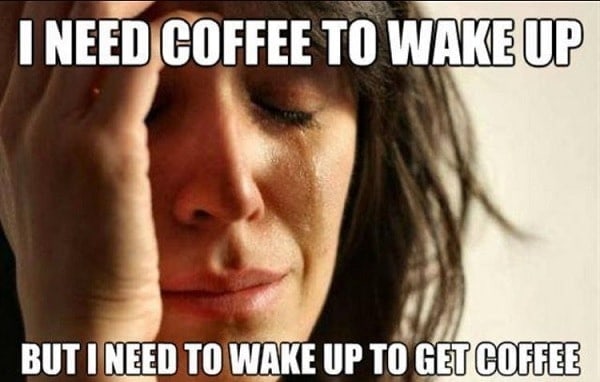 9. I Haven't Had My Coffee Yet. Why Are You Still Talking?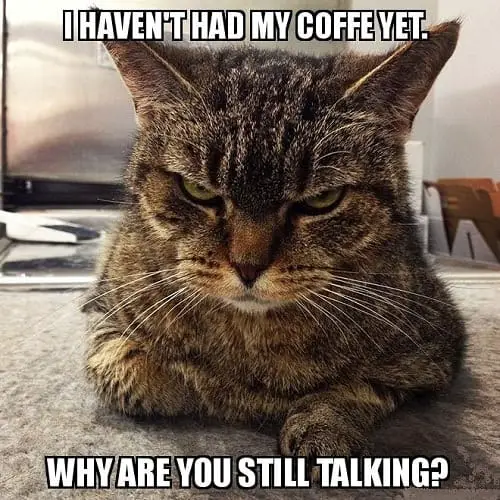 10. I Need Coffee. Did My Boss Just Tell Me to Train Another Waitress!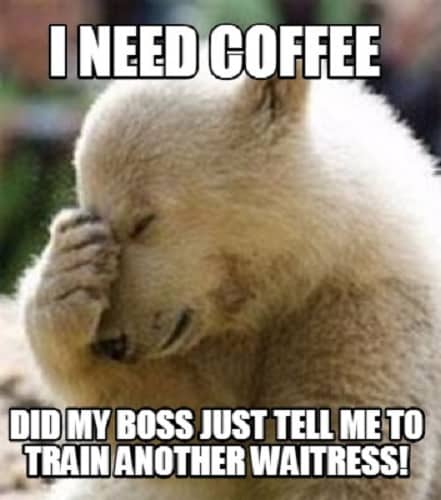 11. I Don't Trust People That Don't Need Coffee to Function.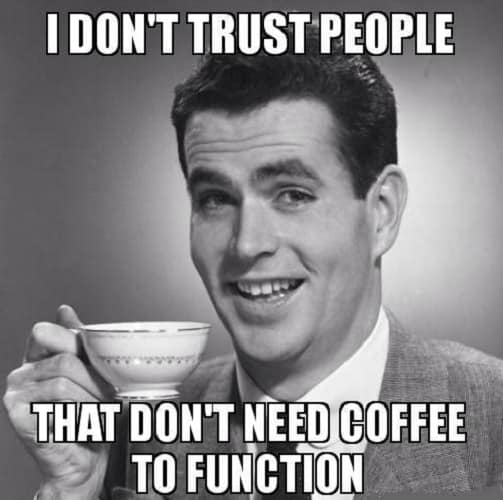 12. My Doctor Said to Cut Down on Caffeine. So I'm Down to Just One Cup of Coffee A Day.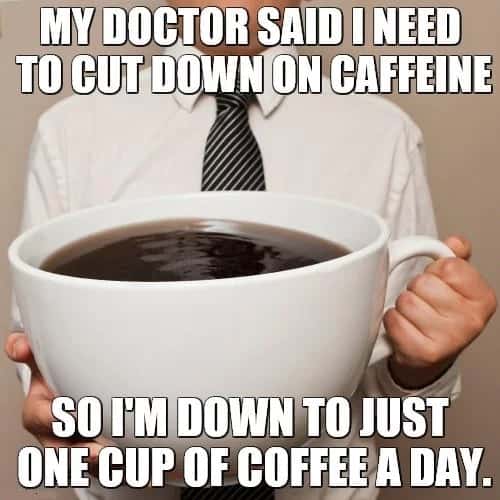 13. First One in The Office Makes A Pot of Coffee Every Morning. Doesn't Drink Coffee.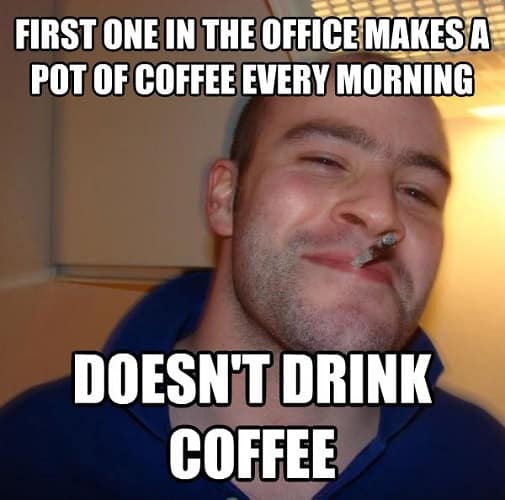 14. My Body: Water Please I Need It. Me: You… You Want Iced Coffee?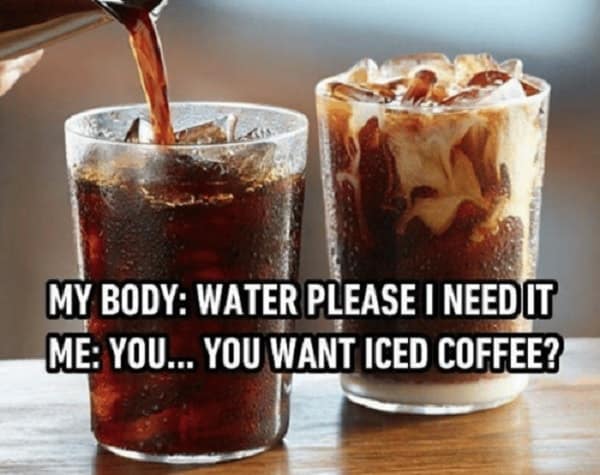 15. You Smell Coffee? Me Neither. Make Some!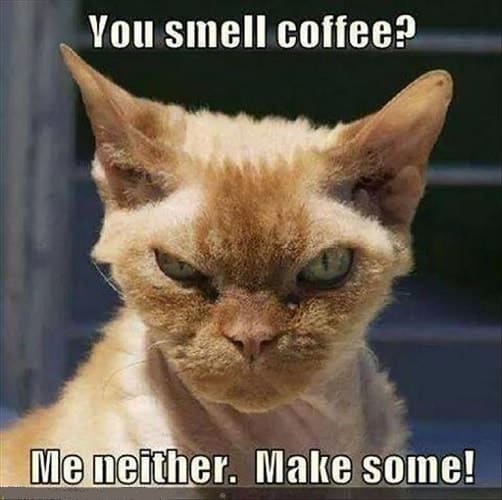 16. That Moment When The Coffee. Finally Kicks In.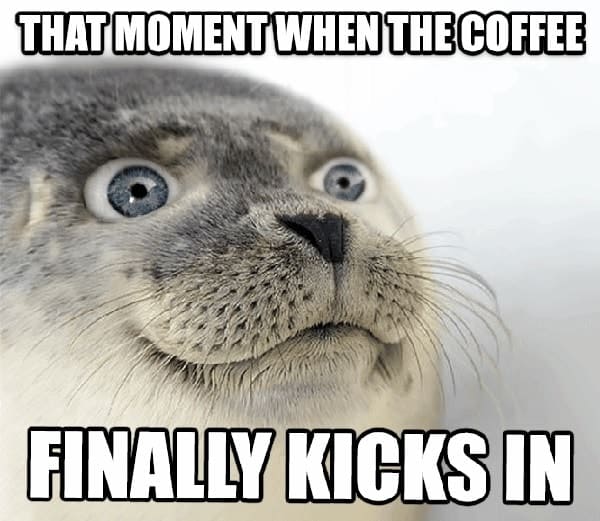 17. A Day Might Come Where I Get Enough Sleep And Don't Need Coffee.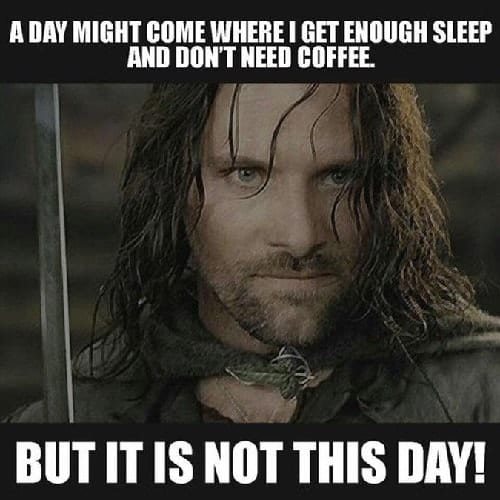 18. I Know How to Cure My Coffee Withdrawl. More Coffee.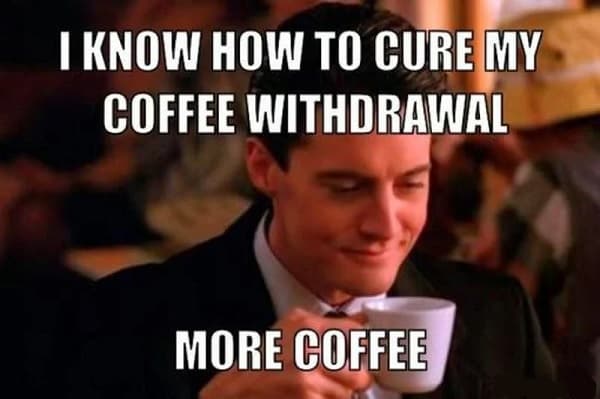 19. 1/2 Way into 12 Hour Shift. Discover There is No Coffee.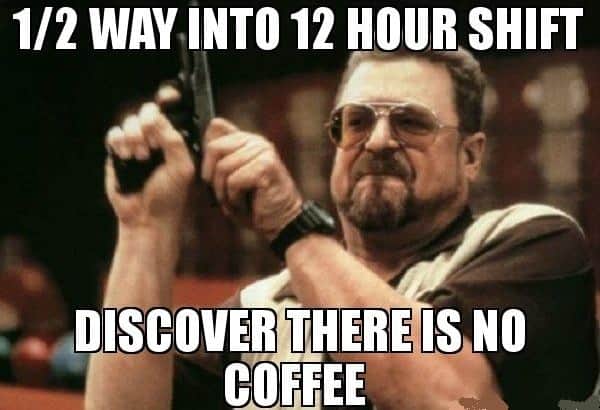 20. Not Sure If I Have A Headache Because I Need Coffee. Or Because I'm Dehydrated from Drinking Too Much Coffee.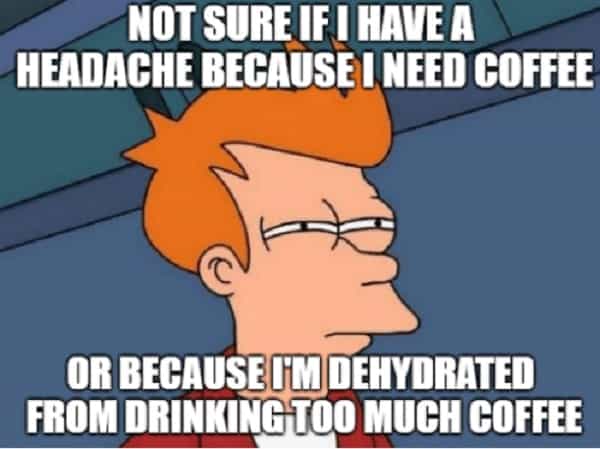 21. But First… I'm Gonna Need More Coffee for This Shit.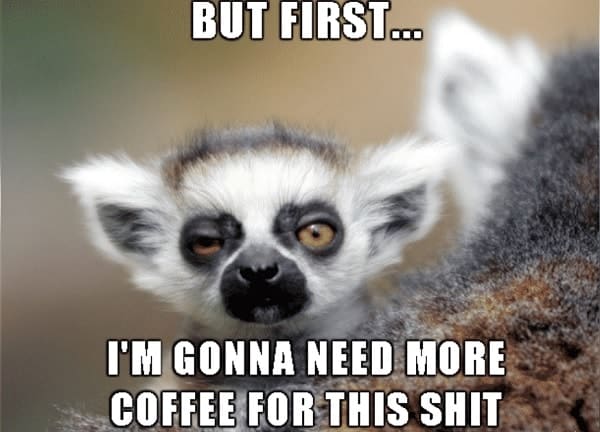 22. That Feeling When You Really Need Coffee.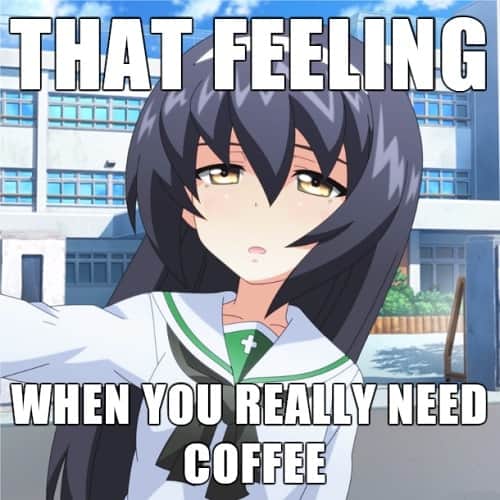 23. You Ruined My Coffee. Today I Will Slash And Kill You in Your Sleep.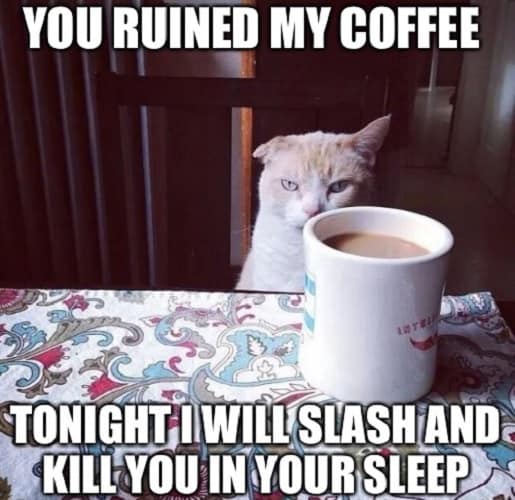 24. How I Feel When I wake Up….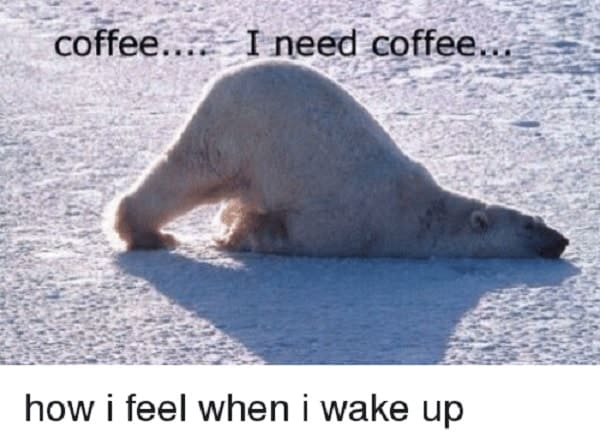 25. Okay I'm Curious But I Need More Coffee.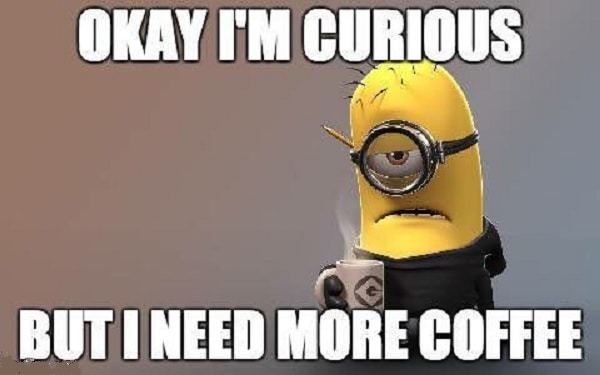 26. There's Not Enough Coffee in The World to Get Me to Rise And Shine.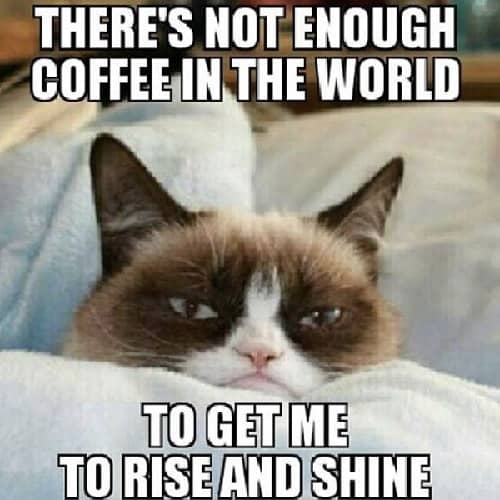 27. It's Important in Life to Be Positive! Right Now I'm Positive. I Need Coffee.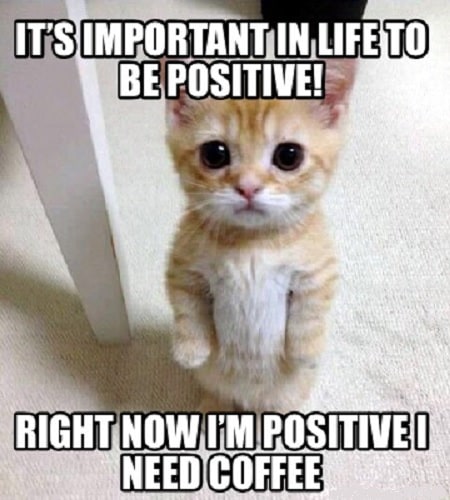 28. You're Talking to Me Before I've Had My Coffee. You Like Living Dangerously?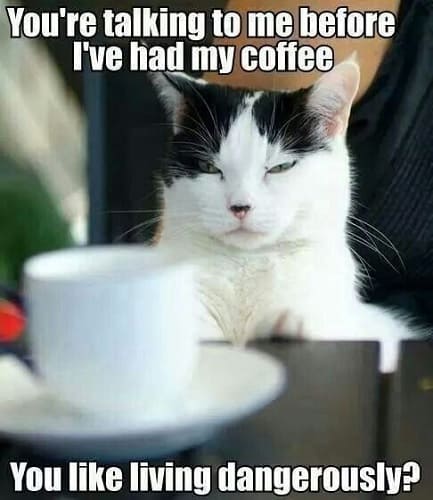 29. Me Monday Morning at Work Before I've Had My Coffee.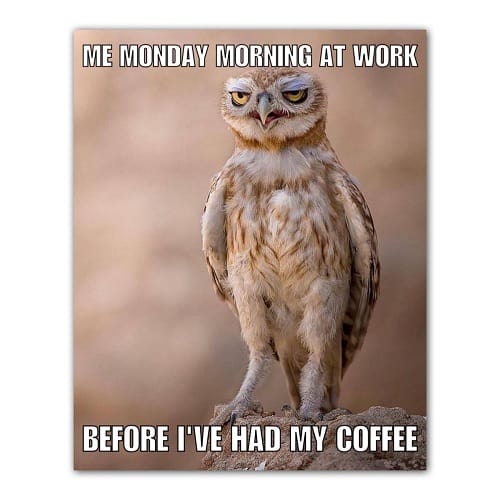 30. Before Coffee And After Coffee Effects.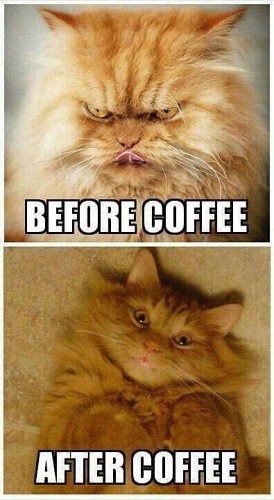 Now that you've checked out the best I need coffee meme compilations, tell us, isn't this the best thing you've done this week? Seriously, what could be better than starting off your dau drinking coffee and reading some memes? You get to laugh and enjoy your favorite drink, your day is already starting on a good note, my friend.
If you like them, remember to share them with your coffee lover friends! And if you would like to keep on laughing, we have plenty of other memes on our page, make sure to check those out as well! We literally have memes for every occasion or special situation that you can laugh at and relate to, we assure you you'll love them.