If you're expecting a baby and you happen to find out a little missus is coming your way, share the big news with it's a girl meme! It's the latest and greatest way to share gender announcements. With no more hassle than a couple of clicks, cast the news across social media to all your family and friends and revel in the joy that is having a new member to your crew.
Comical Memes About It's A Girl
Hilariously, many of these memes focus on the supposedly "dreaded" aspects of having a new girl in the family. From being drowned in drama, to getting makeup literally everywhere, to the fairies and princesses that will haunt you for years to come, having a girl isn't all sunshine and roses! But that's what makes these girl memes so funny and share-worthy – because we can totally relate. If you already have a daughter, you know what's on its way. And if you don't…well, good luck.
While tiny baby girls can look adorable in their little dresses and cute headbands, there's undoubtedly another side to them! We won't spoil the surprise, but don't say we didn't warn you. In the meantime, check out these it's a girl memes and get a preview for what might be on its way.
1. I Don't Always Have A Baby, But When I Do. It's A Girl.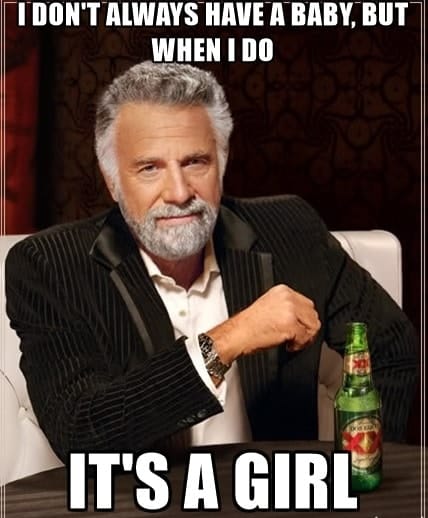 2. Queen of Moods… It's Such A Girl's Thing!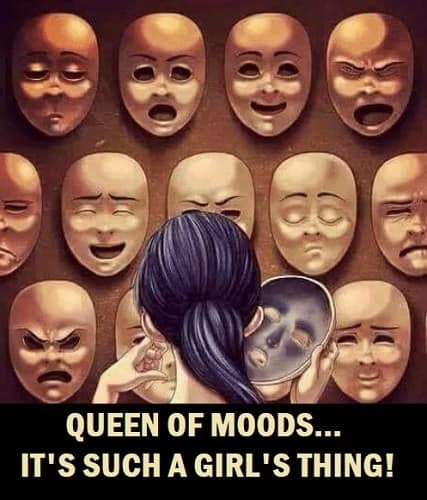 Realistic Good Girl Memes to Read
3. Keep Calm… Cause It's A Baby Girl!!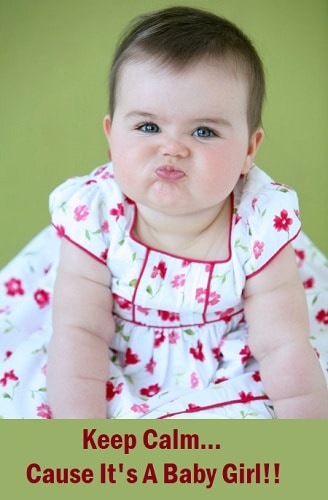 4. It's A Girl! Nope. Wait, It's A Boy!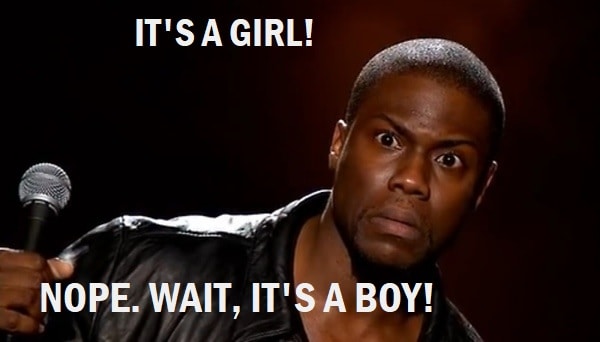 5. Crazy… Thy Name Is Girl. Cause It's A Girl!!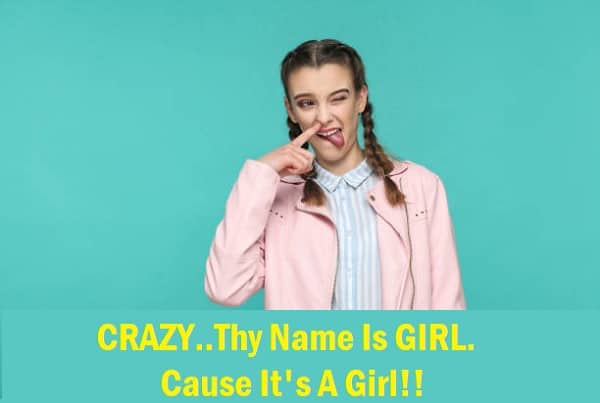 6. Punches A Douche at A Party. Finds Out It's A Girl.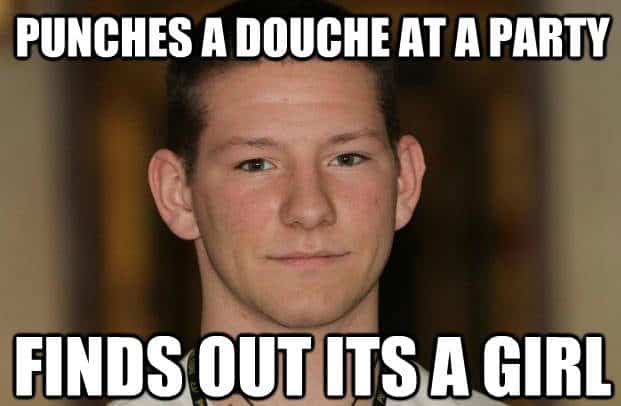 7. Congratulations! It's A White Girl.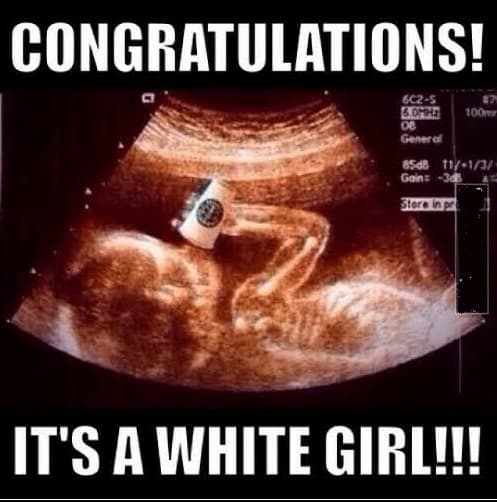 8. "The Babies Energy Feels Like That of A Boy." It's A Girl "I Knew It".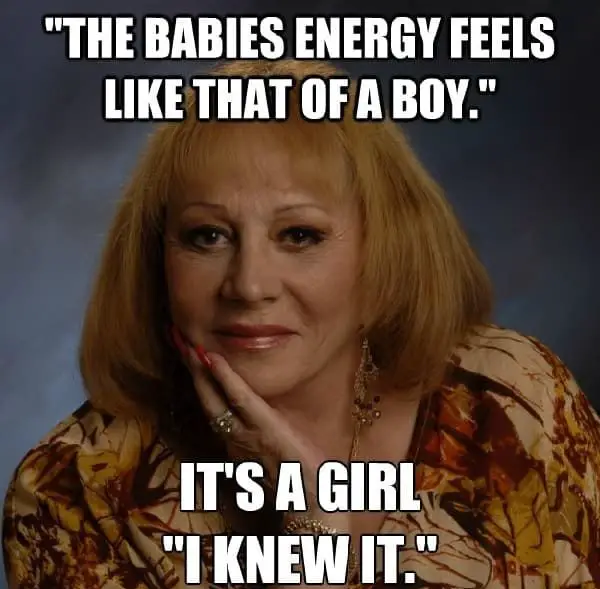 9. Is Google A Boy or A Girl? It's A Girl  Because It Won't Let You Finish Your Sentence without Suggesting Other Ideas.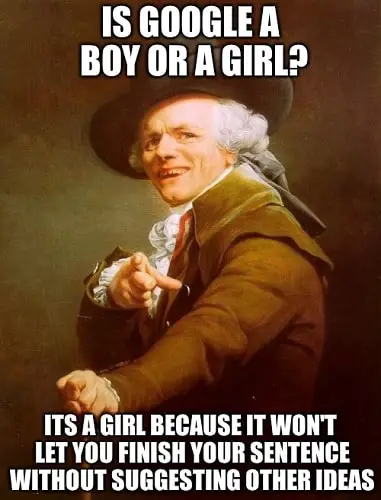 10. OMG!! It's A Girl.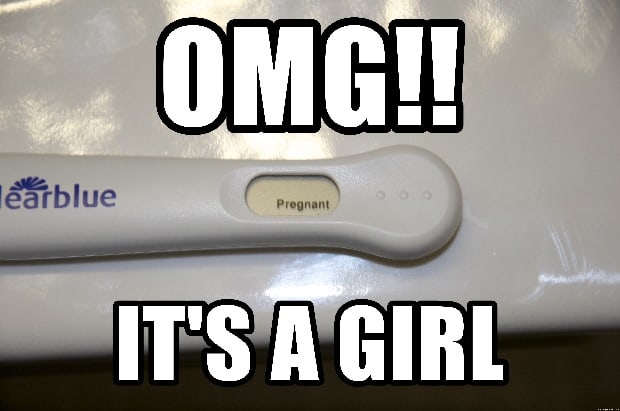 11. Prepare Yourself. It's A Girl.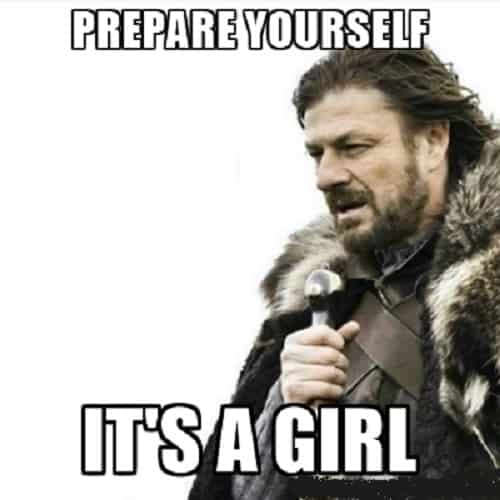 12. What's The Fuss for? It's Definitely A Girl!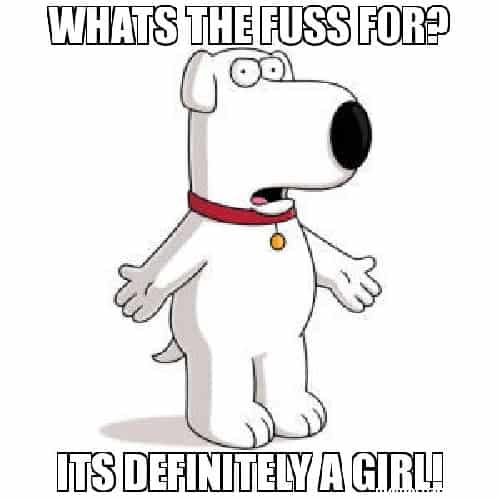 Amazing You Go Girl Memes to Encourage Women
13. Brace Yourself. It's Girl Scout Cookie Season.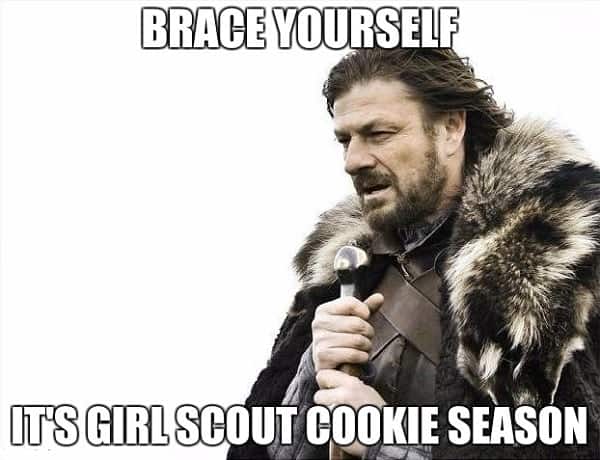 14. They Tell Us It's A Girl. All I See Is A Furby.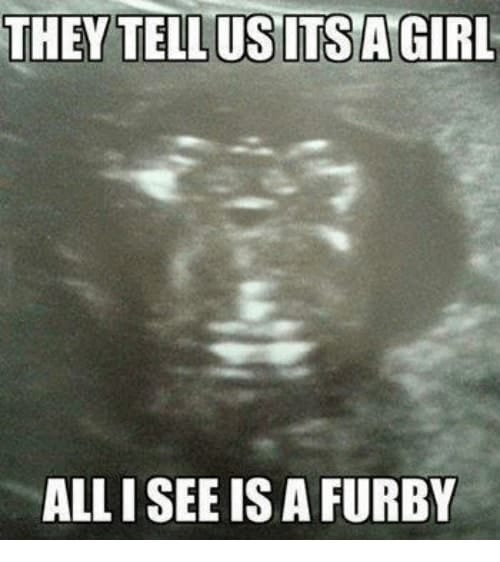 15. The DNA Results Are in. It's A Girl.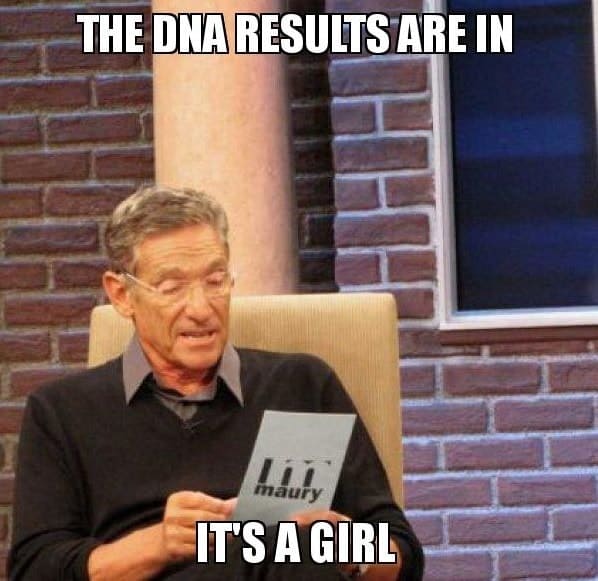 Savor this comprehensive collection of it's a girl meme, and pick out your favorite ones to share. It'll be a fun memory to look back on as well, as long as you pick out some good ones!