Life is beautiful, there's no denying that, but let's face it, life is also extremely hard as well, and can be really tiring from times to time. But, ironically, those ugly moments in our day-to-day are what make the best life is hard meme compilations!
Just think about it, nobody really laughs about the good stuff that happens to you (or to anyone, for what matters). Sure, we celebrate the good things in life, but it is the bad things that ironically, makes us laugh. So much so, that we even made a compilation of life is hard meme.
Best Life Is Hard Memes
We know, it's a little odd to be making memes from the things that might stress us out at some point, but trust us! This is the best way to shake that off, laugh, and move on.
So, don't get too sad or boomed out when your life gets too hards. Just take a look at these memes and laugh for a little while, because at least you'll know, you're not alone in this pal, we're all in this together.
1. Before Life Hits You Hard.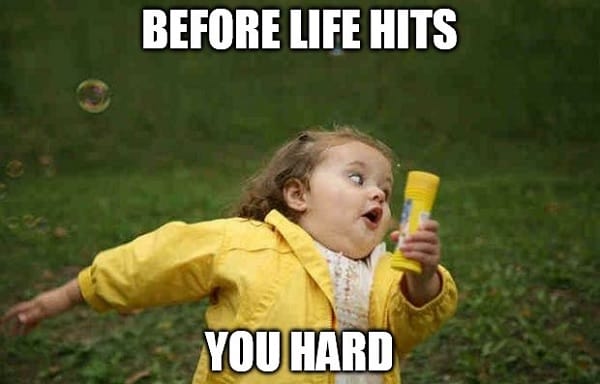 2. Why Is Life So Hard? I Am The Last Survivor in The World.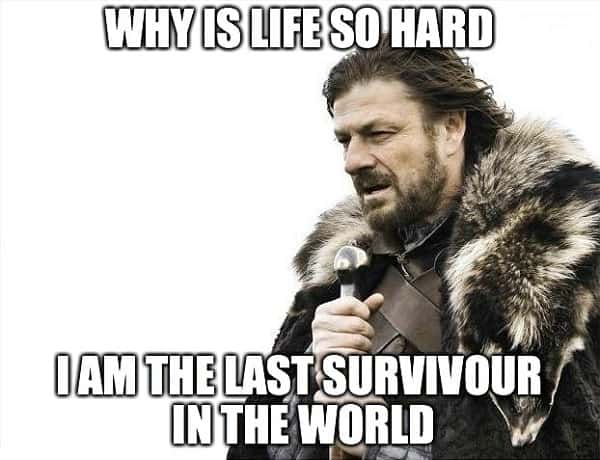 3. I'm So Sorry. Your Life Is Soooo Hard.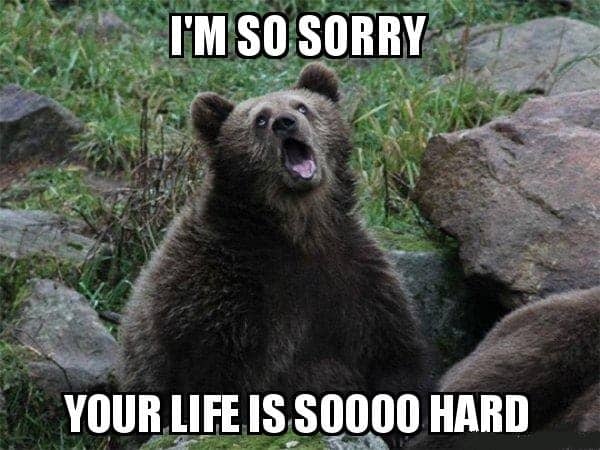 4. When People Ask Me How Life is Going.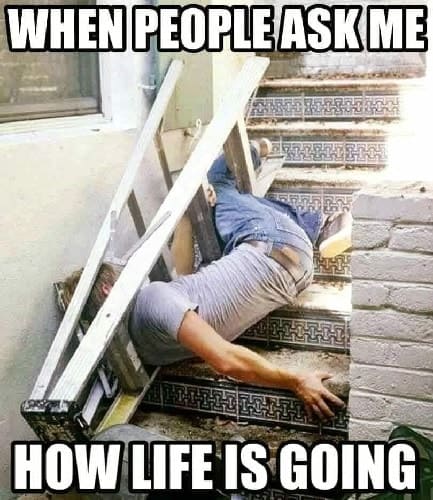 5. When Life Is Hard… And You Just Gotta Smile Through It!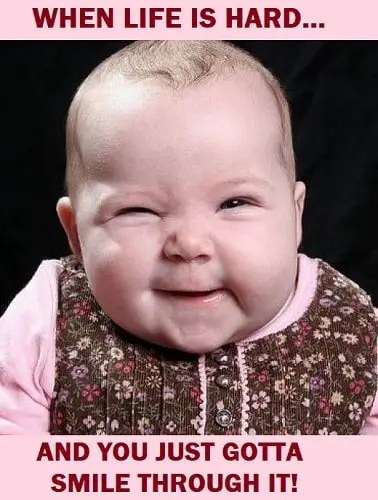 6. Why My Life is So Hard?? May Be My Life Is A Mistake.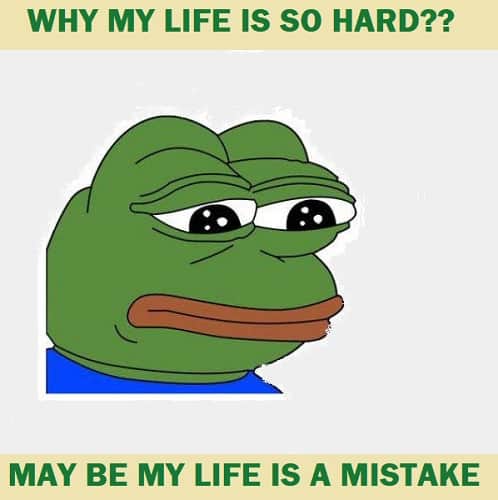 7. You Think Your Life Is Hard? There's A Turtle Out There That Had Been Flipped on His Back & Can't Get Up. Screw Your Problems.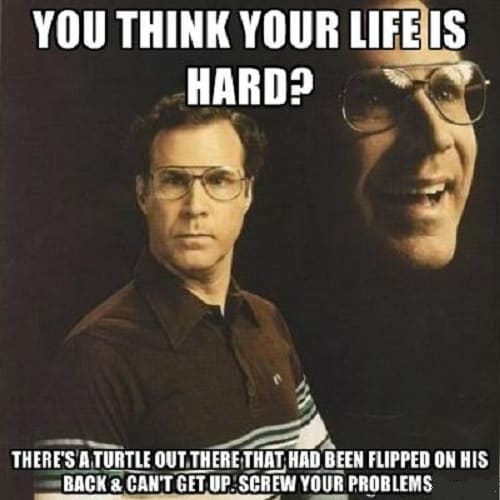 8. Just Sat Through 1 Hour Meeting with Our Company Execs, Had An Unwelcome Boner The Whole Time. It Disappeared 30 Seconds Before I Had to Stand Up Again.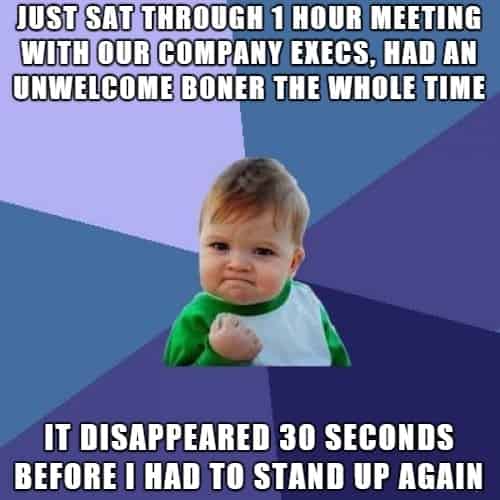 9. I Guess I Like A Refrigerator with A Burst Pipe. Cool But Broken Inside.
10. I Have Amazon Prime, Netflix And Hulu. I Have Nothing to Watch.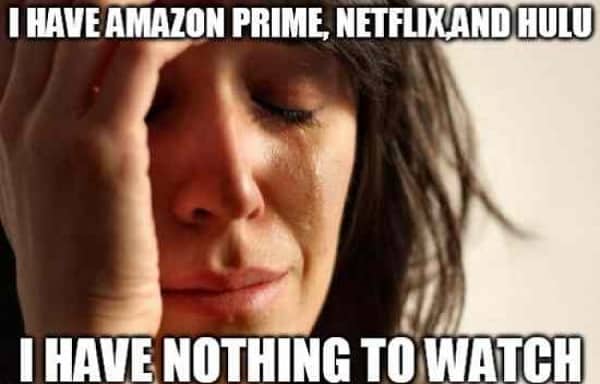 11. Me: Does Nothing. Also Me: Why Is Life So Hard?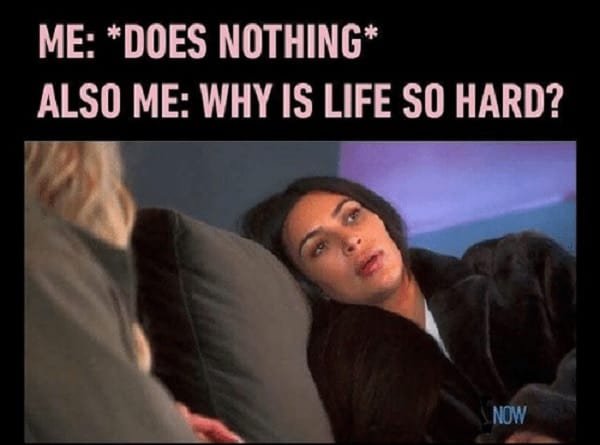 12. Sometimes Life Is Hard.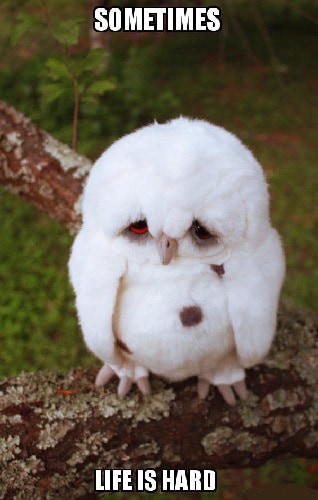 13. Life Is Hard. Living in The Shadows of My Dad.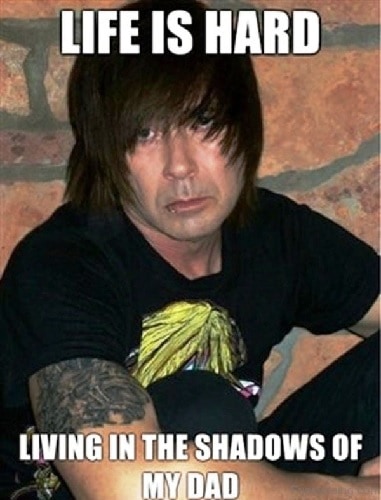 14. Work Smarter. Not Harder.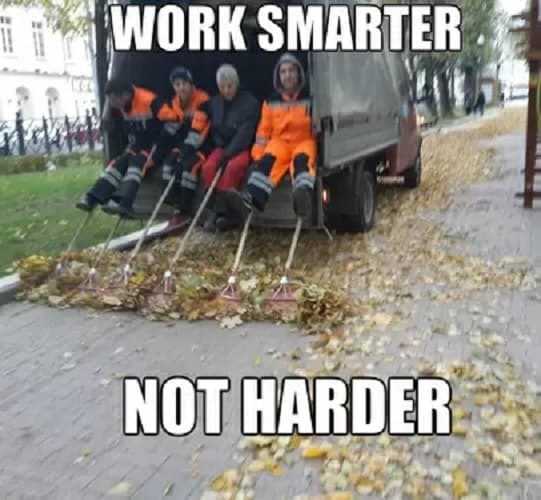 15. I Have My Ups. I Have My Downs.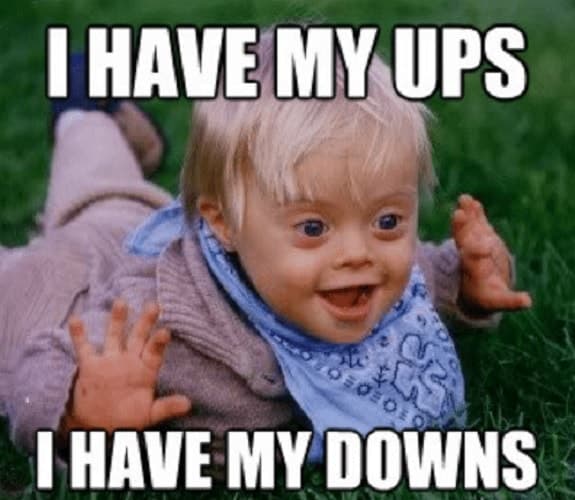 16. Life Is Like Diarrhea. No Matter How Hard You Try And Stop It The Shit Just Keep Coming.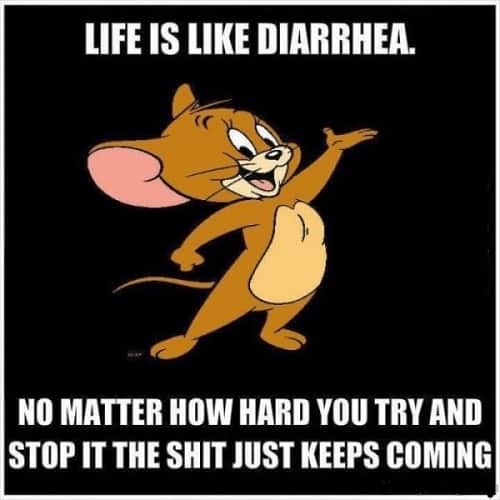 17. Am I The Only One Around Here Who Has Nothing to Do on Saturday?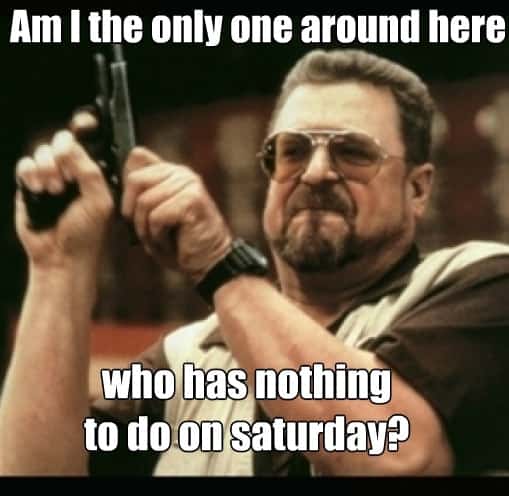 18. Fall So Hard… Life Alert Wanna Find Me.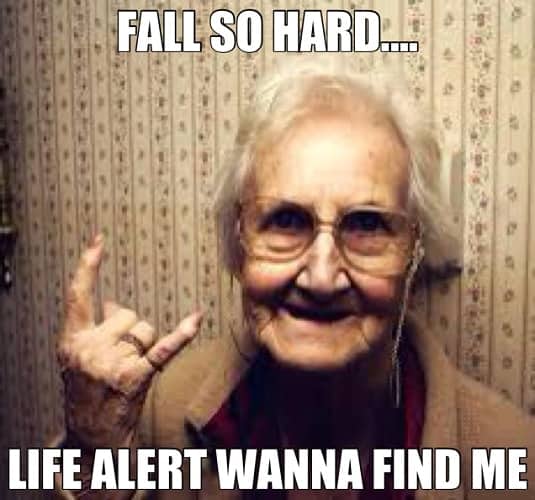 19. When Life Is Hard But You Are Trying to Be Healthy!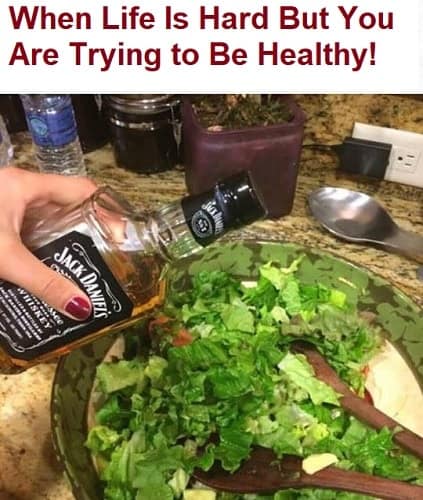 20. When Life Knocks You Down, Roll Over, And Look at The Stars.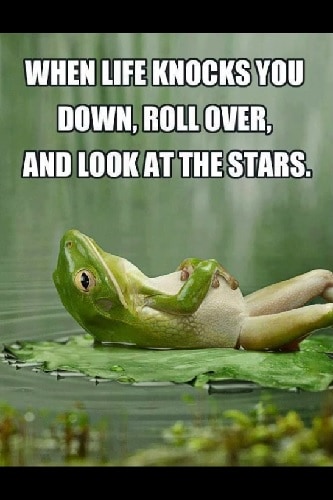 21. Young People in Their 20's That Think Life Sucks. Life Hasn't Begun to Kick You Butt Yet. Buckle Up Buttercup!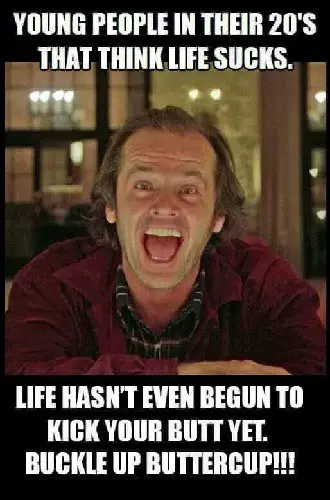 22. Day 42: The Humans Still Think I'm A Baked Potato.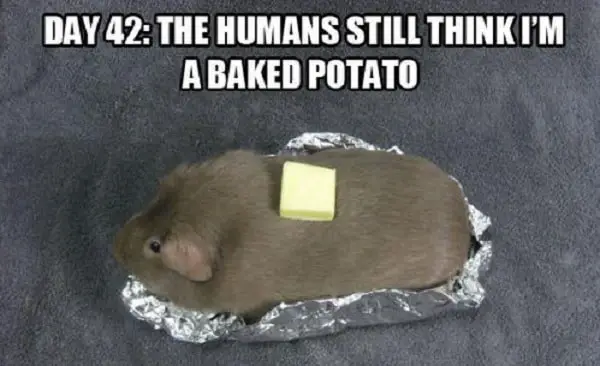 23. I Feel Sorry for Leftists. Life Is Hard. But It's A Lot, Harder, When You Are Stupid.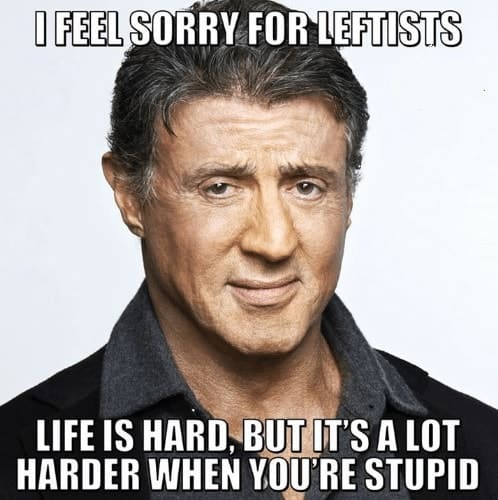 24. Life Is Hard without My Pillow.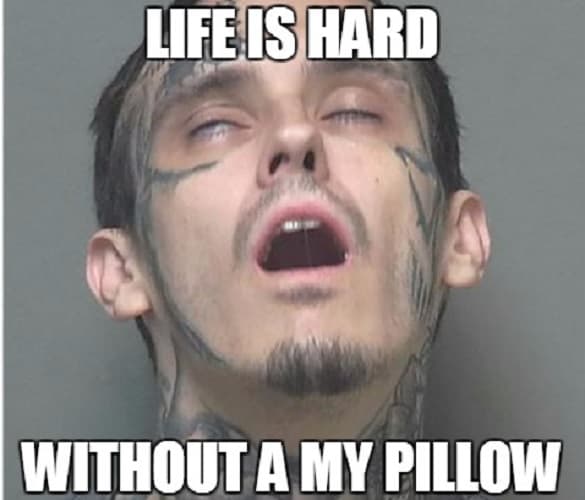 25. Poor People Are Just Playing Life in Hard Mode.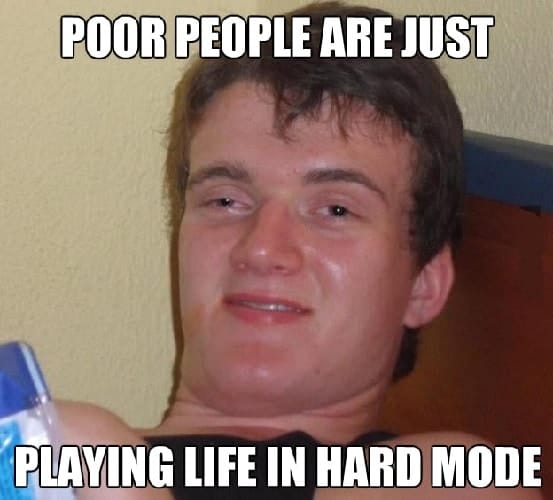 26. If I Could Stop Playing Life on Hard Mode That'd Be Great.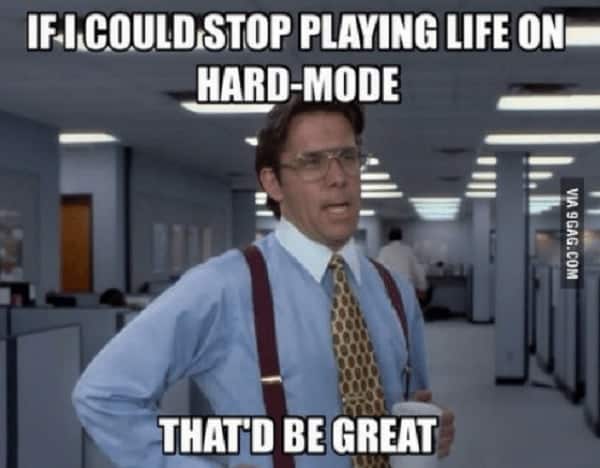 27. I Have No Idea What I'm Doing. But I Know I'm Doing It Very Well.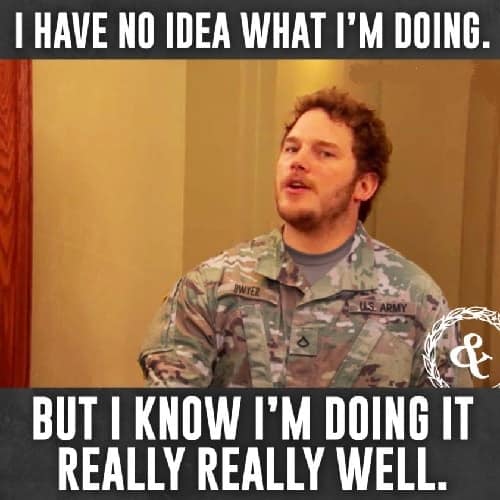 28. Life Is Hard. Dying Is Easy.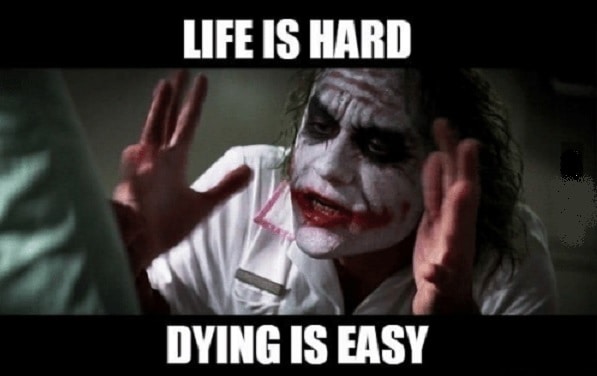 29. Today I'm Doing Nothing Because I Started Doing It Yesterday And I Wasn't Finished… And I'm No Quitter.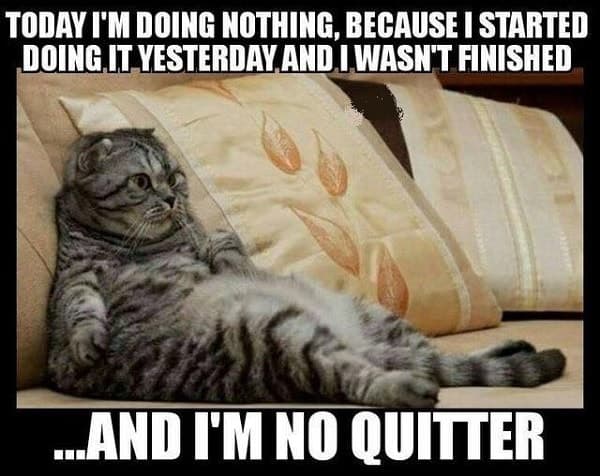 30. You Close Once A Week? Tell Me More about How Hard Life Is for You.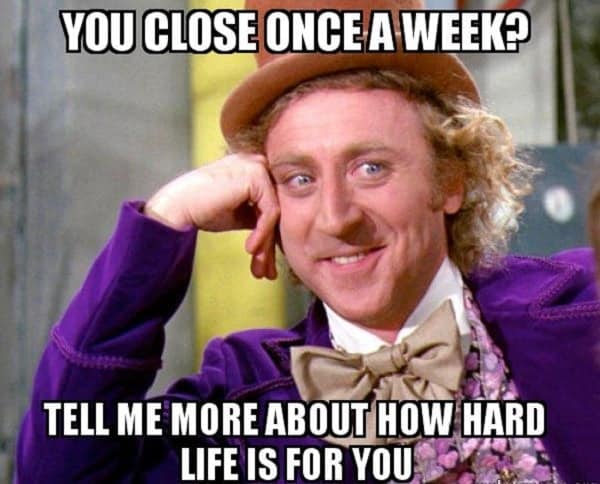 We guarantee you that now you feel a little bit better, don't you? As we said, it might seem a little bit bizarre, but we do enjoy seeing some life is hard meme because it reminds us that there's something good even in bad situations.
Plus, who doesn't like to laugh about the hard things in life once they have finally passed? Honestly, what's the point to keep complaining about the bad things, when you can simply laugh at them, just like you did right now?
Whether it is that you're laughing at a bad day, at something that happened that make you sad, at anything, these memes truly remind us that sure, life might be hard, but it is also really funny!