African American feathered bob hairstyles are trending all over Instagram and Pinterest. It means we have the next big mane you want to try out. These 10 hairdos are the ones that had us obsessed, so we wanted to share them with you.
Top African American Feathered Bob Haircuts
Here we have gathered the best 10 feathered bob hairdo for black women to try out this season.
1. Vibrant Feathered Bob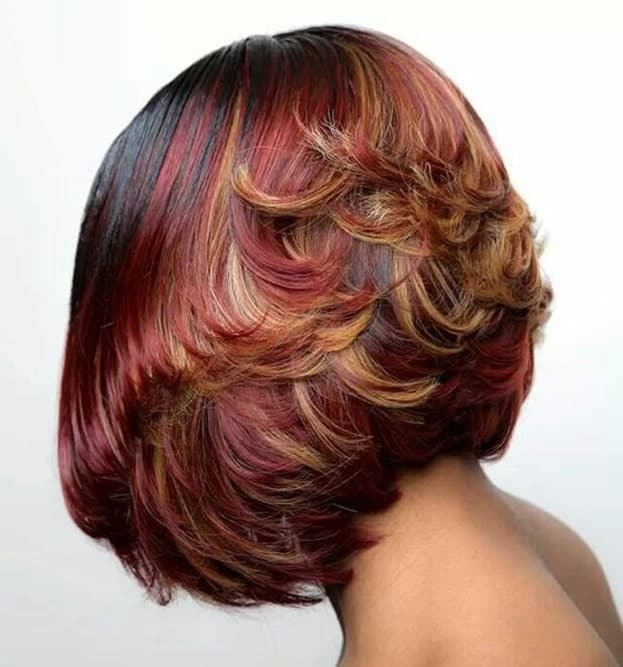 African American ladies sure look amazing with a hair color that features red tones. Black feathered bob hairstyles similar to this one are a true refreshment. Get creative with multiple tones including black, brown, red and blonde.
Ideal for: It's perfect for women who love to experiment with coloring techniques.
How to Style: You'll definitely need a round brush to add the extra volume and wavy tips.
Best Feather Haircut Ideas for Indian Women
2. Curly Feathered Bob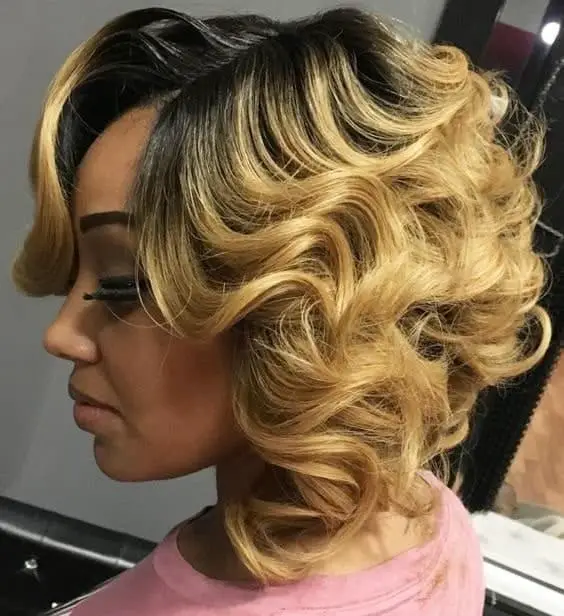 Get ready for another super-exciting mane that will literally make you the queen of special events. The contrast of dark roots and blonde color on feathered bob is so popular right now, especially among African American ladies.
Ideal for: The hairdo will be amazing for glamorous occasions. It works great for different ages.
How to Style: Put your curling iron into action to create these fabulous curls. Always use hairspray to set everything in place.
3. Black Feathered Bob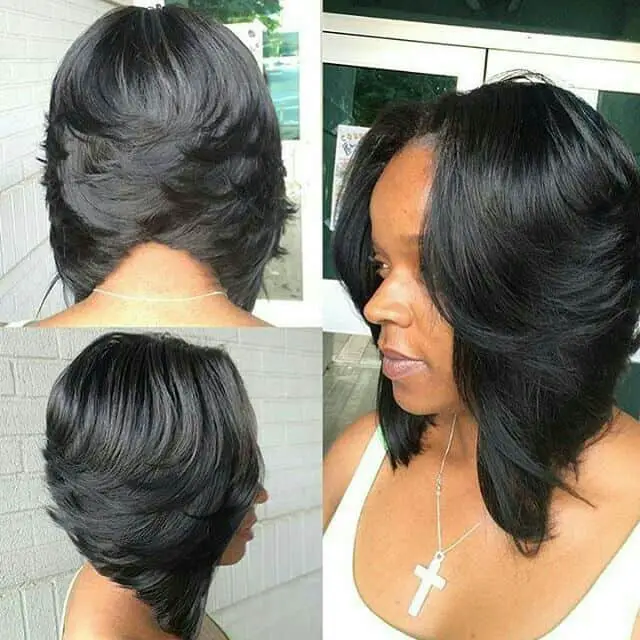 Black is always on trend. No matter the hairstyle, this color seems to work for everyone!
Ideal for: Ideal for women who like to keep it classy and simple at all times. There is no need to experiment if you know exactly what you want.
How to Style: The easiest way to style the layers is with a round brush while you're drying the hair. It will boost the volume and create a very natural finish.
4. Short Feathered Bob with Side-Swept Bangs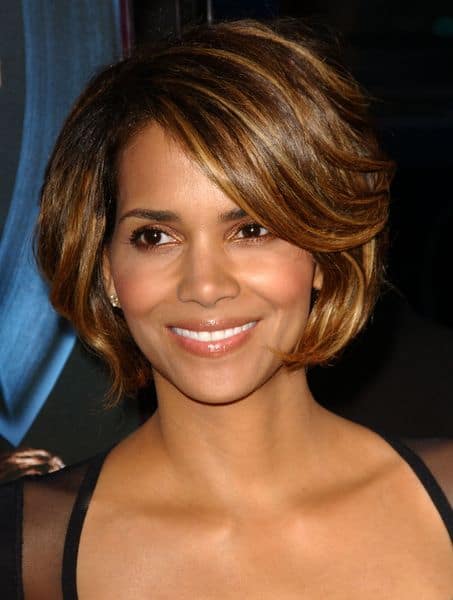 African American feathered bob hairdos are so great because you can play with length, ways of styling and hair colors. Most of the time you can even add bangs to elevate the look.
Ideal for: Oval, Heart-shaped, and oblong faces will love how this bob looks on them.
How to Style: Style with either a round brush or a curling iron for the tips.
5. Caramel Ombre Feathered Bob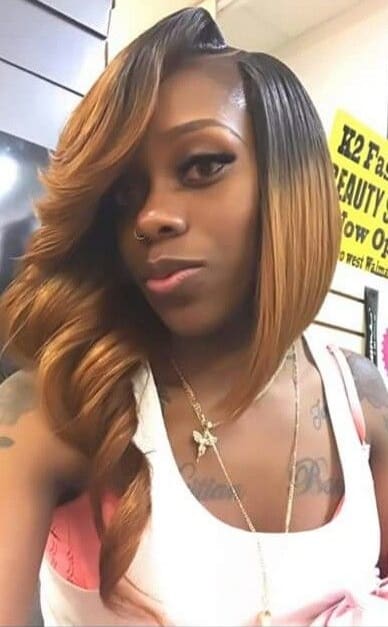 Make your bob even more stunning by adding an ombre vibe to it. The caramel hair color is a great way to elevate any do especially during winter and autumn.
Ideal for: For some ladies, this will be a huge change, so make sure that you're firmly decided to get an ombre. Age should not be an obstacle.
How to Style: You can keep one side straight and sleek, and achieve that curly layered look on the other side. Easily do both with a hair straightener.
Bold Short Red Ombre Hairstyles for Women
6. Feathered Bob with Caramel Highlights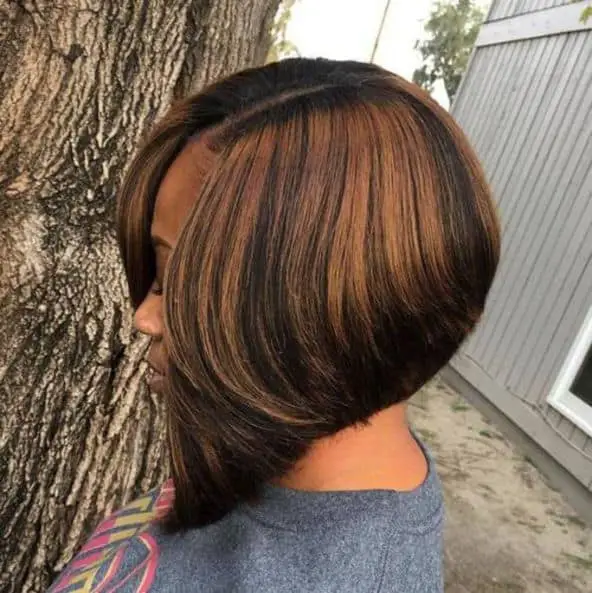 When you've already tried all trending hair coloring techniques, it's time to check out the caramel highlights.
Ideal for: These fun feathered bob hairstyles for black women can be done in a whole range of colors, which makes them great for women of all ages.
How to Style: Don't forget that a round brush and a quality hair dryer are your best friends when you choose a feathered hairstyle.
7. Platinum Feathered Bob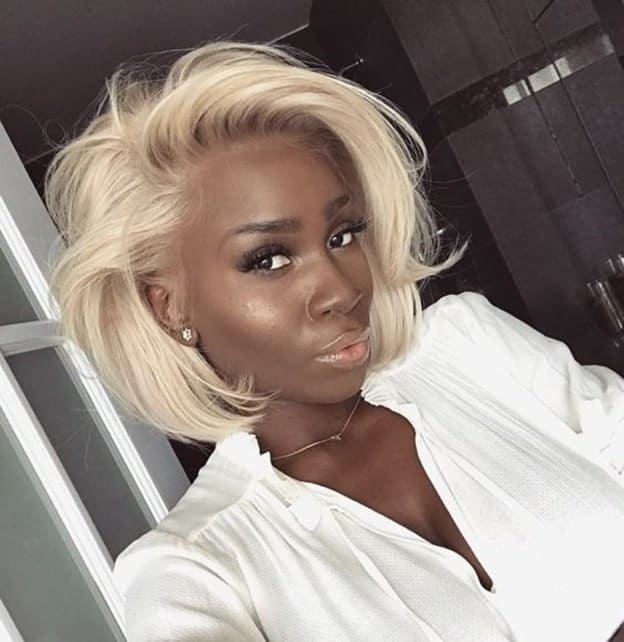 Platinum is not only a huge trend but also a complementary hue for dark skin tones.
Ideal for: There is no doubt that platinum blonde is flattering for everyone.
How to Style: Get a fresh feathered bob chop and give it some edge on the layers.
8. Short, Sleek Feathered Bob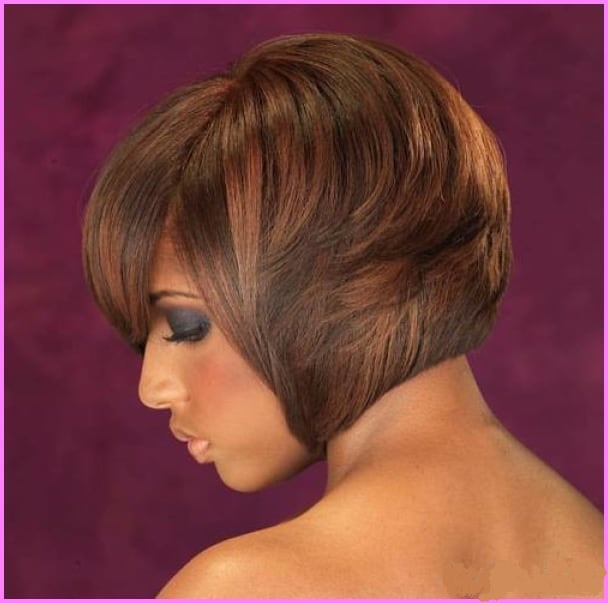 Short and sleek can still be extra. All you need is the right styling advice and stunning hair color. This example embodies all the most beautiful hair shades for cold days. Plus, it comes with side fringe, a chic final detail.
Ideal for: Heart, oval and long faces would be a perfect pairing with this hairdo.
How to Style: A hair straightener is all you need to recreate the look. If you want to really point out the layers, simply take them to a different direction when straightening.
9. Feathered Bob with Bold Look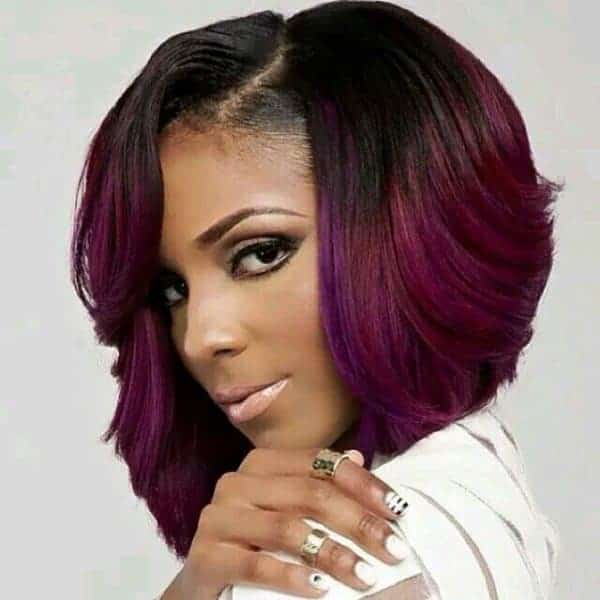 If you're all about trying out new hair dyes, you will be obsessed with these African American feathered bob haircuts. It features tones that range from dark rich magenta to purple and black. It's not too bold so you have to try it.
Ideal for: We have to admit that it's so rich and glamorous and thanks to those features all ladies can flaunt it.
How to Style: Get your round brush for a look with full volume. Blow-dry the bob and use hairspray to set it.
10. Blonde Feathered Bob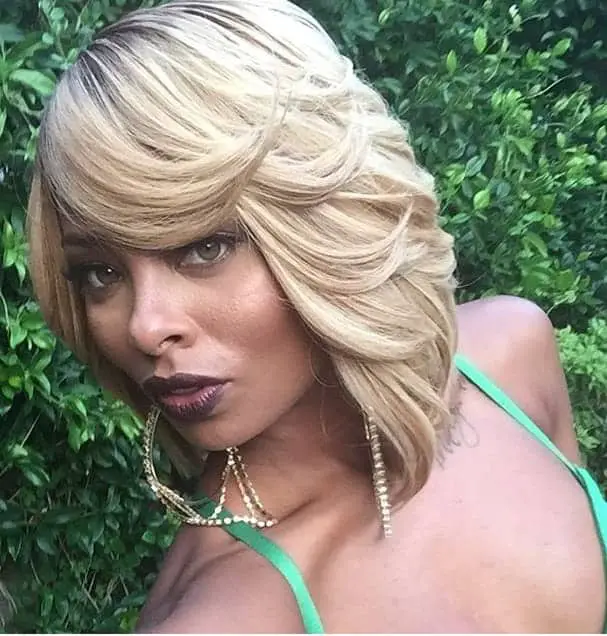 This is the best example that blonde hair color is flattering for all skin tones. What better way to put it to use, than as a part of black feathered bob hairstyles. It is approved for all seasons and easy to style as well.
Ideal for: When you're opting for the side-swept fringe, the face shapes that benefit the most are oval, round and heart-shaped.
How to Style: Take care of the layers with a round brush and a blow dryer. You can also try using heating tools and see which method works best for you.
These are the most exotic African American feathered bob hairstyles that are trending nowadays. Choose one for yourself & flaunt your short hair.