Ash blonde short hairstyles is a promising trend this year. There are so many shades of blonde out there, but one we're loving is ash blonde. It's a light shade of blonde with just a tint of gray of to it. This cool-toned blonde shade looks amazing on light complexions or with blue, green, or gray eyes, but it can go beautifully with darker skin too if you just find the right shade of it for you.
Exotic Short Ash Blonde Hairstyles for Women
Ash blonde color is also ultra-hot on short hairstyles too. So let's take a look at what could possibly be your next look with short ash blonde hair!
1. Ice Princess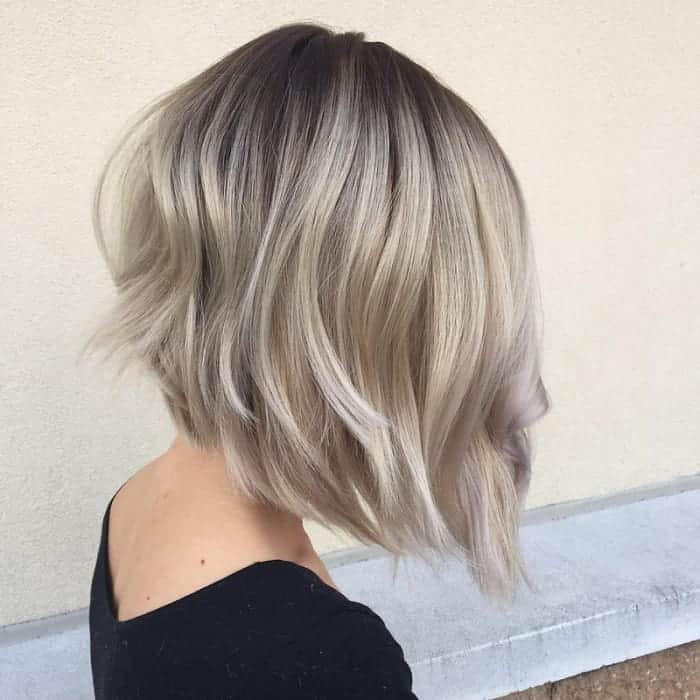 This short ash blonde hairstyle is a bit layered and fringy which helps the differing shades of strands play on the light. This concave bob is cool and classy, and incredibly flattering.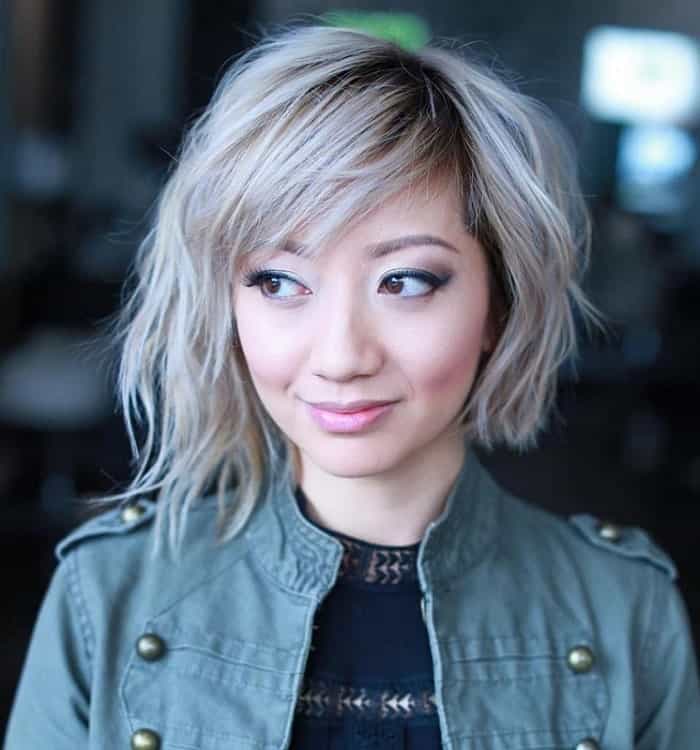 It's a confident short haircut with ash blonde hair as the center stage. The asymmetric look and the coolness of the color make for a look that dazzles with texture and trendy vibes.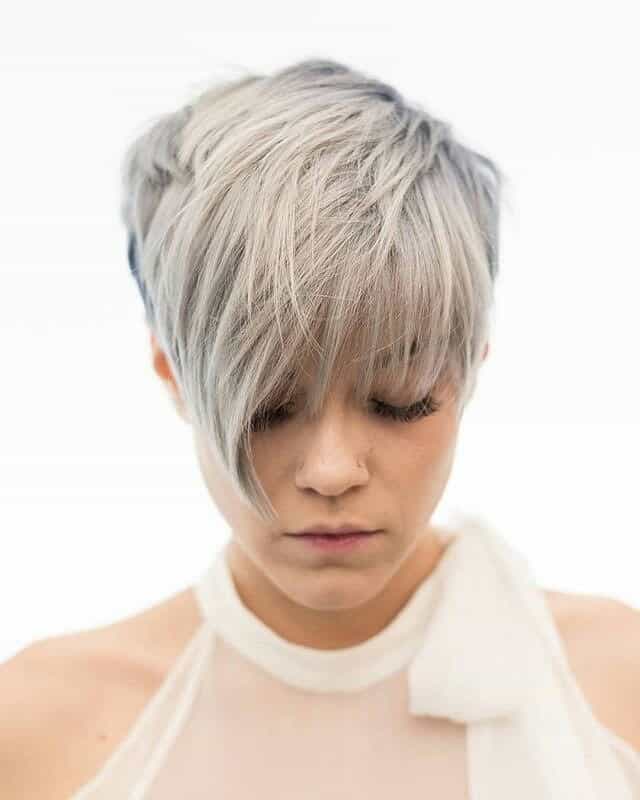 If you have a pixie cut or are thinking of getting one, with ash blonde short hair it will look smashing and modern. Paired with this daring cut and cool color, it's a look that screams complete confidence.
4. Smoky Ash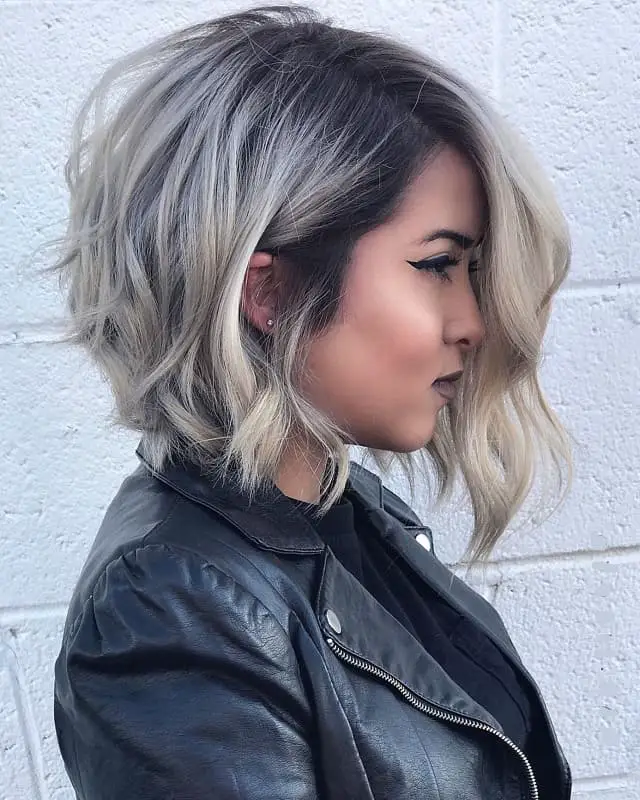 The dark roots here give way to the ash blonde short hair color, creating a smoky effect. Yes, it's just as sensual when translated from the famed eyeshadow trend to your tresses, a totally seductive look.
5. Pin-up Perfect Ash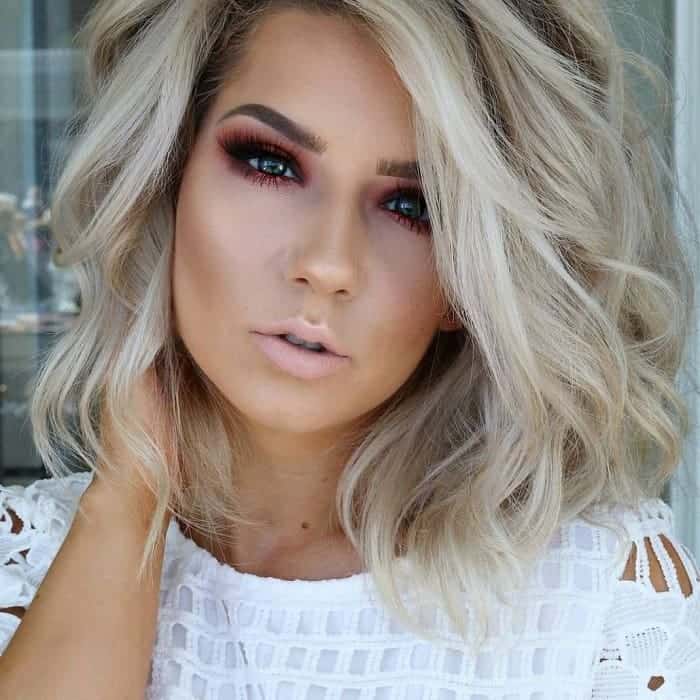 This tousled wavy bed-head short ash blonde hairstyle is completely captivating. It creates a layered effect of cooler hues within the ash blonde spectrum for an icy yet totally sex kitten look, the kind any pin-up girl would approve of. With rose gold eye makeup it will make a statement!
6. Gray Ash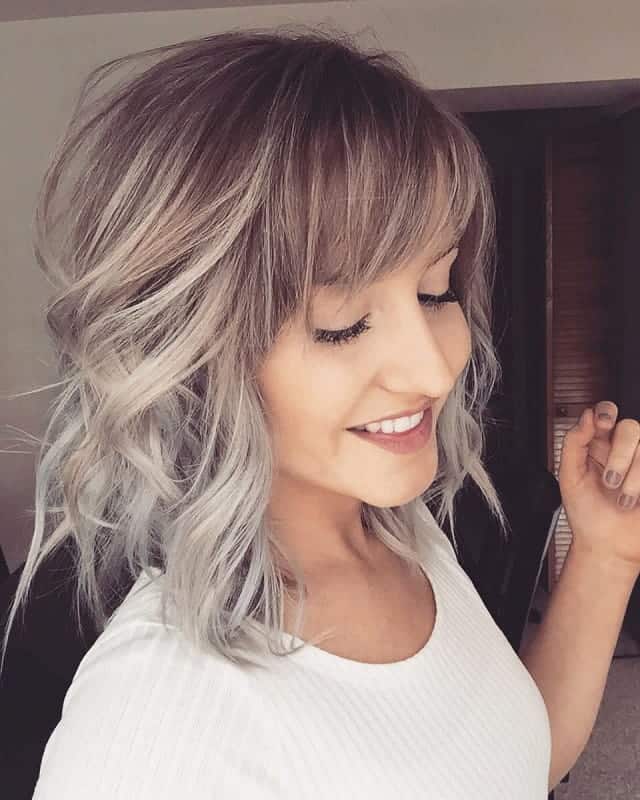 This ash blonde short hairstyle goes from warmer at the top to Elsa-cold at the bottom. We love the contrast of warmth and cold here, an elegant way to bring out your inner chill from fringy bangs on down.
Mesmerizing Short and Long  Blonde Hair with Bangs
7. Platinum Gray Smoky Ash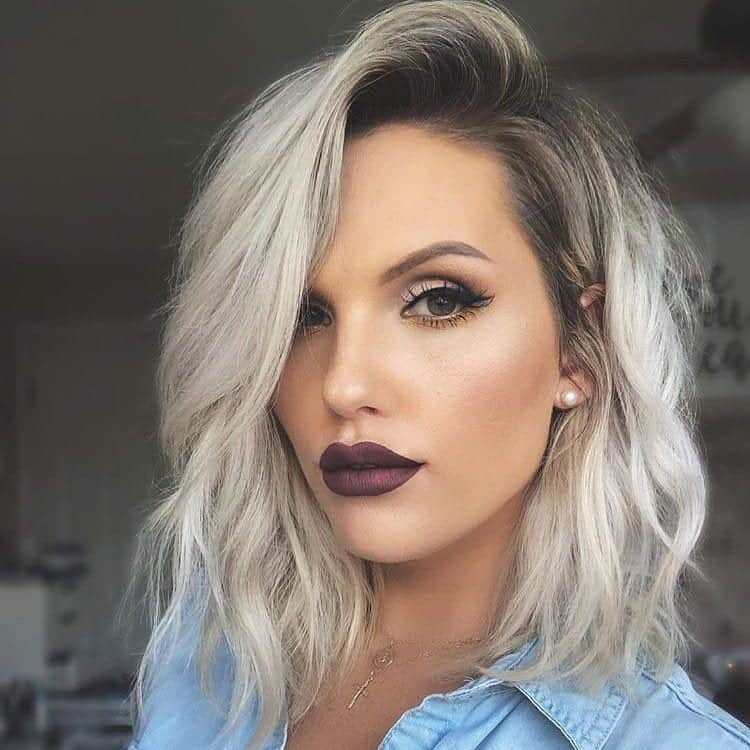 Didn't we say smoky was hot? It's smoldering, and so is this ash blonde short hair look that keeps the roots dark while going for a full-on bold platinum gray. It's smoky, seductive and ultra-feminine for a versatile look that's both classy and edgy all in one.
These short ash blonde hairstyles are so cool right now. Thinking of trying something new? Show these to your stylist and let the magic begin for a new 2022 look that has true staying power.