When balayage medium hair came out in 2010, it was a huge relief for most of us. Although these highlights were hard to maintain we were sick and tired of the old tinfoil highlights.
Beautiful Balayage Medium Hairstyles
Any A-lister celebrity you saw spotted these soft balayage hair dye styles that looked elegant and mature. Soon enough balayage become one of the most popular and in-demand styles. Here are some great balayage medium hairstyles that we've listed down for you to choose from!
1. Classic Balayage
The classic medium balayage hairstyle is this amazing look which looks elegant and fashionable at the same time.
Ideal for: It is much easier to maintain if you have black hair. Your roots don't need the color, and the rest of your balayage can be on your medium length hair.
How to style: They are perfect for all the first timers trying this trendy style. Go chic with this classic style!
 Stunning Medium Hairstyles for Indian Women
2. Coco Blend Balayage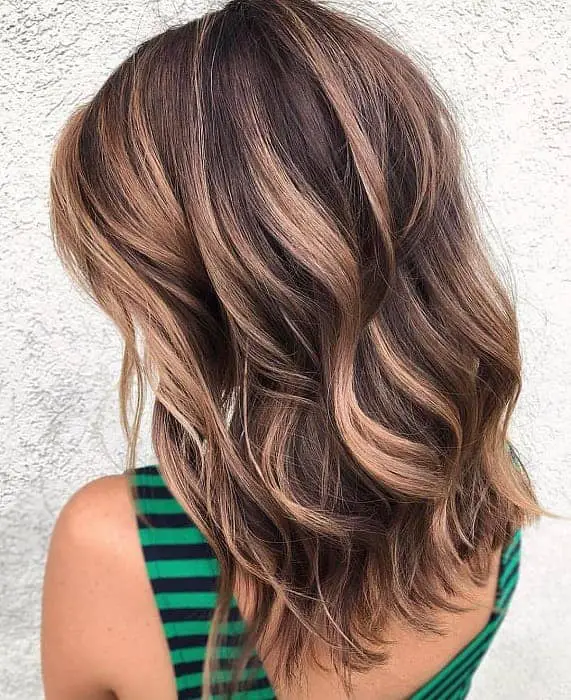 The darker browns in the roots with the dusty, lighter brown give off a very sun-kissed vibe to your hair. Style this look today!
Ideal for: These brown balayage are great for medium hair since it's much easier to maintain them. It's even better if you're tan as it'll look like you just got back from a vacation in the tropical.
How to style: Pair this look up with a cute sundress and a big tote bag and you are all set to rock the look!
3. Back to Blonde Balayage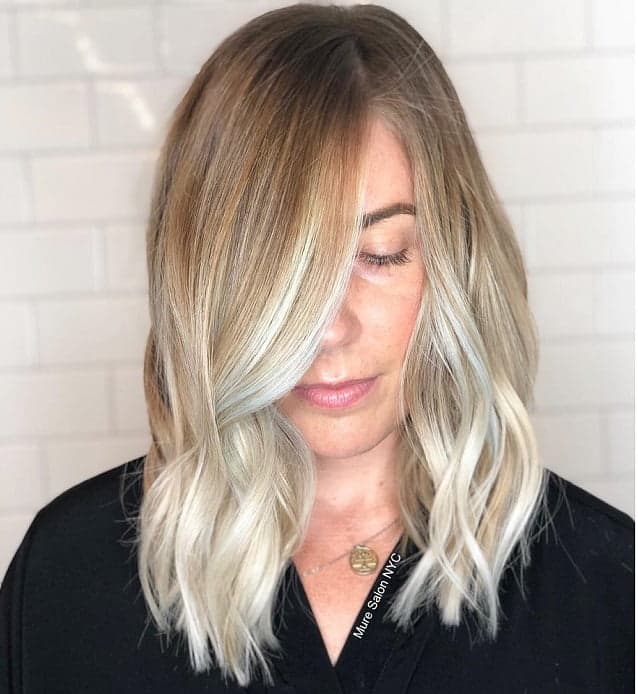 Going blonde with balayage can never go wrong! A well-done balayage will have a soft and subtle color mixing with no trace of a clear color line.
Ideal for: If you've always wanted to try going blonde, we highly suggest you do a balayage as it will give a more natural look. It suits best on an oval face.
How to style: Carry this balayage medium hair look well with a modest outfit.
Beautiful Blonde Hairstyles for Dark Skinned Women
4. Ashy Blonde Balayage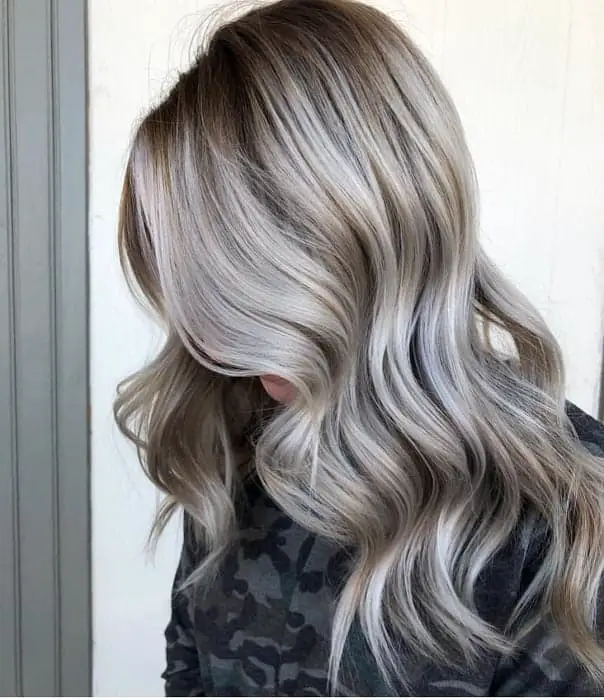 If you plan to change your hairstyle during winter, consider trying out these pearl blonde balayage on medium length hair against summery highlights.
Ideal for: if you wish to stand out as soft and elegant, this look is the best fit for you.
How to style: This classy, elegant and chic look manages to look highly professional. Moreover, it looks much more natural than the whole granny hair trend.
5. Autumn Vibes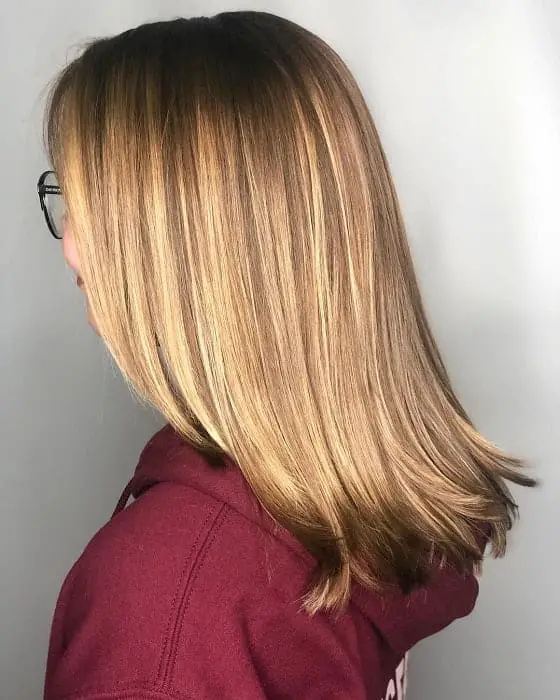 The golden and beige combination if done correctly can never go wrong for balayage medium length hairstyle.
Ideal for: Medium hair can look superbly amazing with these stunning light reflecting highlights. This balayage will make your medium hair look super attractive and elegant.
How to style: Carry this look with confidence in high waist jeans and a casual top.
6. Unicorn Hair Balayage
This specific pastel pink and purple tones have gained a lot of popularity. The lavender streaks are beautifully placed across the lower hair.
Ideal for: This cute and unique balayage hairstyle is best suited on short and medium hair. Especially since that makes it very easy to maintain.
How to style: They are super trendy on young girls looking for a fresh look. Pair it up with anything and you'll look stunning!
7. Warm Burgundy Hair
Easily transform yourself into something special with this balayage medium hair look.
Ideal for: A beautiful hair color to opt for during the winter, the warm burgundy hair balayage will look stunning on medium hair.
How to style: You can opt for more deep earth red tones and switch it up a bit. Carry it with style.
These were the wonderful balayage for medium hair. These styles are super trendy and in demand. Make sure that your balayage is well done by a professional. If you're doing it on your own, we highly suggest that you watch lots of tutorials to understand how it works.