Crown braids are one of the most famous hairstyles for black women nowadays. They are commonly applied from different kinds of parties, events and even in your regular day. Women love braids so much especially our beautiful and gorgeous black women with black hair.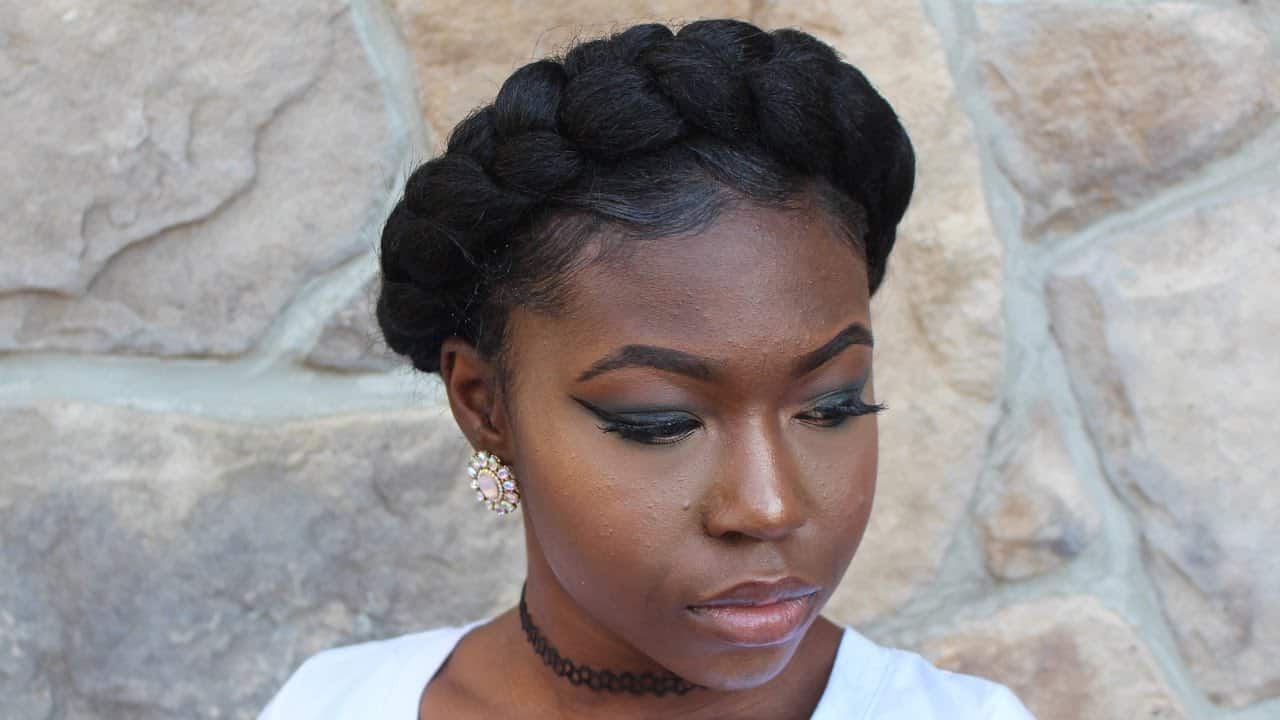 Even if you are all dressed up, women tend to style their hair from buns to curls to layers and to a messy hairstyle. There are many ways to style your hair. Now, I'll give you the best hairstyles that you are looking for! Look gorgeous and classy with your crown braids, girl!
Crown Braid Styles for Black Hair
There are different kinds of braid styled in a women's hair, it's either made the French way or a regular braid, just simply giving the look of a crown. Braid hairstyles are limitless! Different crown hairstyles for a different perfect occasion, especially parties and weddings.
You can also accessorize them will cute and pretty small pearl pins and head charms. Check out the different and pretty crown braid black hairstyles below!
1. Circle Braid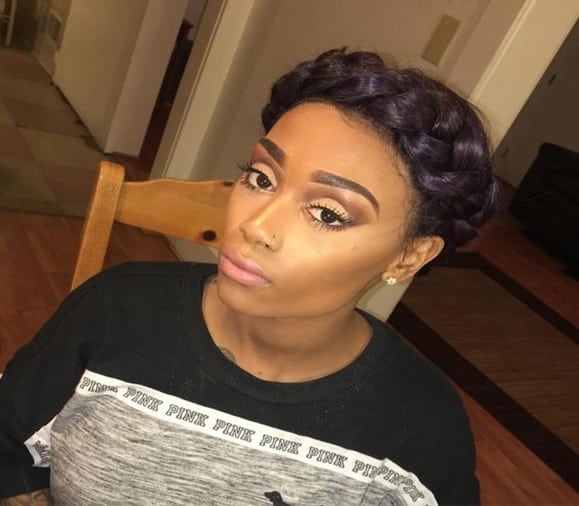 This circle braid style is looking fabulous! It gives the illusion of a tiara on the head, isn't it? It is braiding your hair around the top of your head and leaving no gaps in between. If we view it from the top, the hairstyle looks a perfect and complete circle.
This crown braid hairstyle is perfect for those balck women who have a long and medium length of hair as the braid is thick and looks pretty! For a good fit on the crown, make sure to braid it tightly with pretty bobby pins for a perfect look!
2. Crown Braid with Hair Down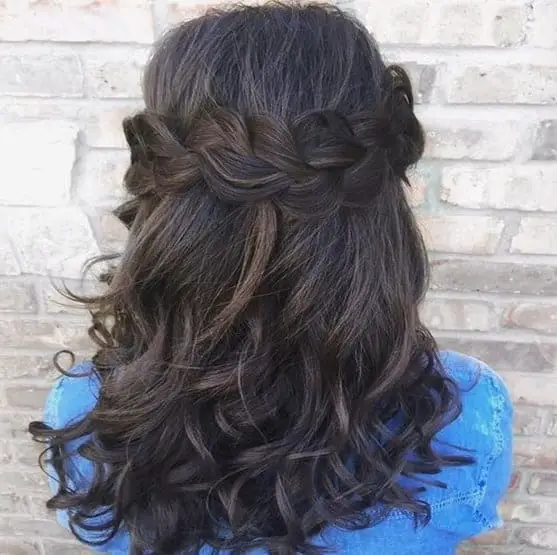 If you are letting your hair down, why not try something trendy? Go for a half up crown braid! It might look difficult to try at the first try but just keep on trying and trying until you make a half-crown braid on your black hair. It is really easy to make. You can try this hairstyle for a casual outing and for your working days too!
3. Crown Braid with Bangs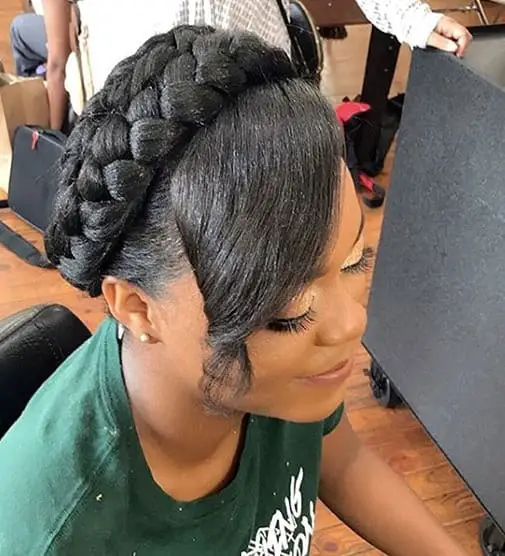 Hairstyles are not all about straights and curls, it is also about braids. Braids with bangs are one of the coolest hairstyles for this year. Upgrade your hairstyle by this style. It also gives a great statement of style and you will probably notice you'll have all eyes on you! Try it on vacations, occasions or even on a date with your love.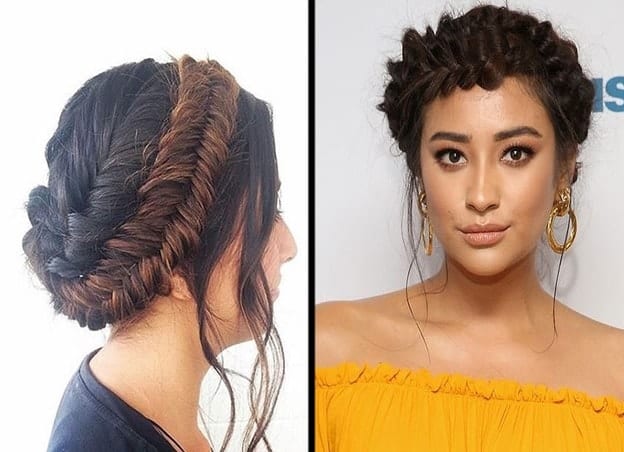 Weaving has a different style but it is part of a braid. This crown braid can tuck all the hair in or try a messy hairstyle. The weaving of the hair commonly starts at the center but some hairstylists start the weave from the forehead.
This artist on the picture above really took it to the highest level of braiding! You can try it on different occasions and events.
5. Crown Braid for Curly Hair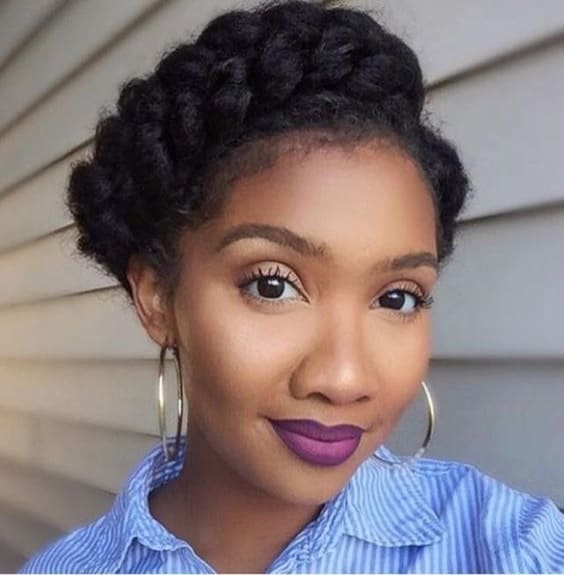 Born with curly hair? It's not a problem anymore! If you love to have a braid, you can leave a little bit of hair in the front before braiding the crown. That would really give you a pretty result! You can also try this hairstyle for prom nights and weddings too!
Black crown braids are also perfect for your curly hair. It will look amazing! Pin it well and ensure to apply some hairspray to keep the style of your braid intact pretty. This look will not leave you behind!
6. Messy Crown Braid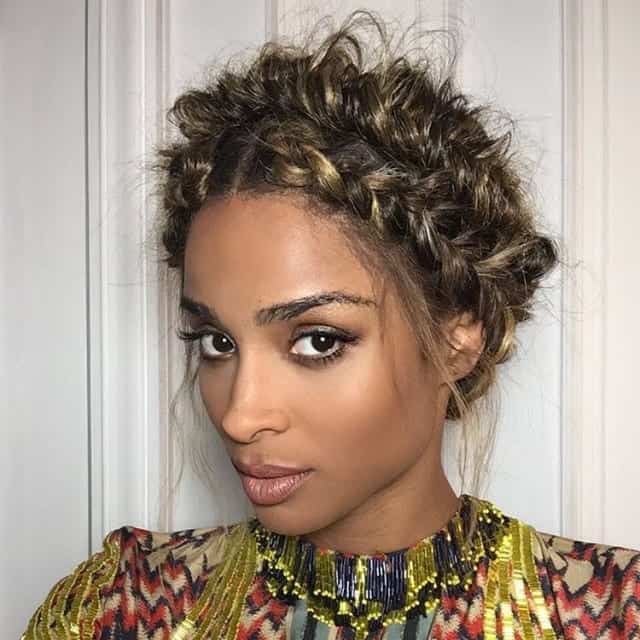 This messy crown braid for black women is really perfect especially for beginners out there! If your braid is not that perfect, no worry! If you don't want to look too formal, you can go with this style. Just do a crown braid and messy it a little bit just like pulling out a few strands of the hair after braiding and you are good to rock the street!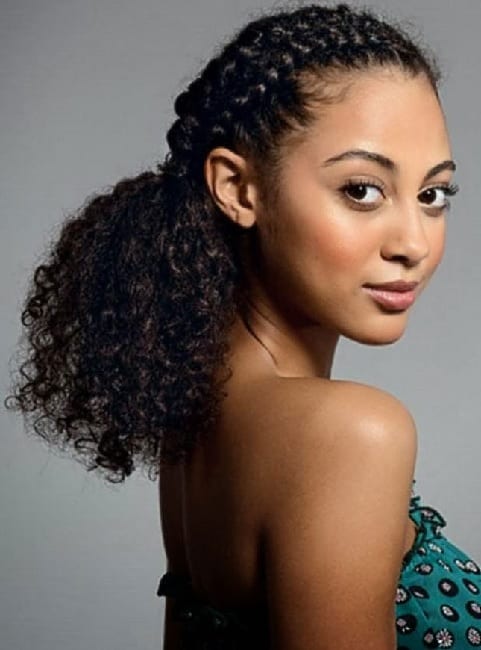 Who says only those who have long hair can braid their hair? Of course, those women who have short hair can be gorgeous too! This half down hair amazingly works for short hair women who have thick hair to add volume for the braid. Hands down for this hairstyle! Simple yet pretty and elegant.
8. Crown Braid with Pigtails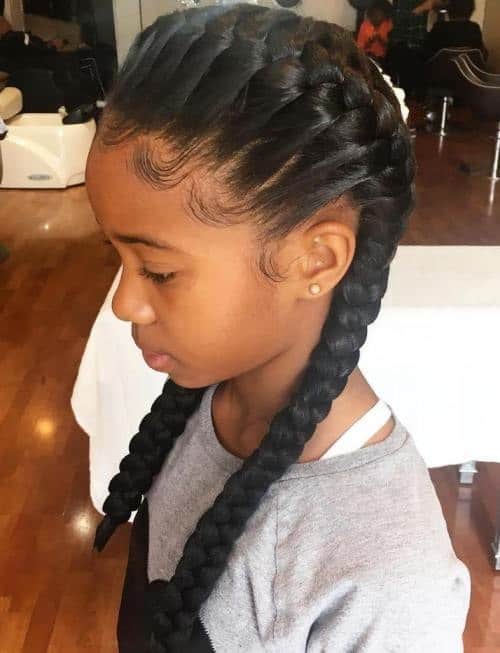 One of the best and common hairstyles for women is a ponytail. It looks chick and simple too! You can also style your hair with a crown braided pigtails. When you love this hairstyle, you can try it out with your friends or even your workmates, just go with this crown braid black hair idea!
It may look difficult to achieve but it won't take too much of your time. Expect to be more fabulous and pretty when the braiding is finished. Try this hairstyle when you are going shopping or hang out with your friends for a movie night!
9. Double Crown Braid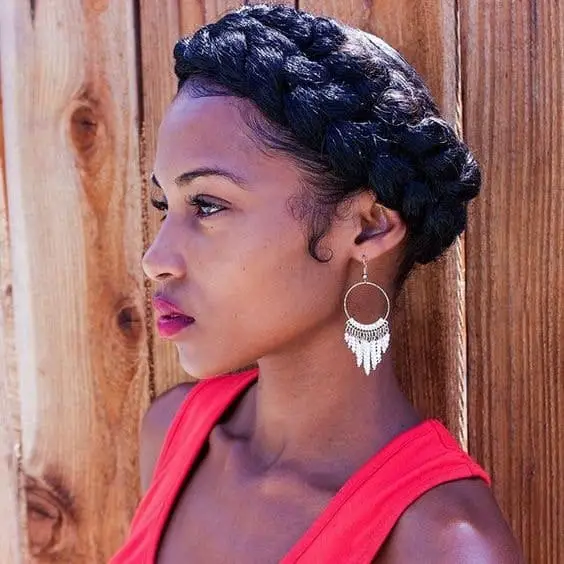 Not all double braids are complicated to do. This hairstyle is not as tricky as you think. If you want to have a new hairstyle, you can try this double crown braid. One of the popular singers in America, Ciara Princess Harris, she was spotted in double black haired crown braid style at a fashion show and it suits her really well! Don't be afraid to try this one. You will absolutely like it!
10. Curly Mohawk with Flat Twisted Sides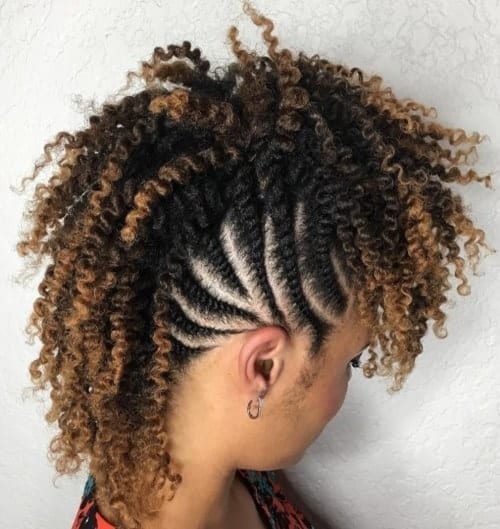 Shaving for your tresses would be possible for Mohawk, but you can also forget the shaving and experiment with braid styles instead. Keep your hair length and show off your edgy side.
You can refresh the curls before going to bed at night. Make two-strand twists and when you take them out, expect them to fall into that luscious mane.
11. Half-Updo with Long Freely Hanging Braids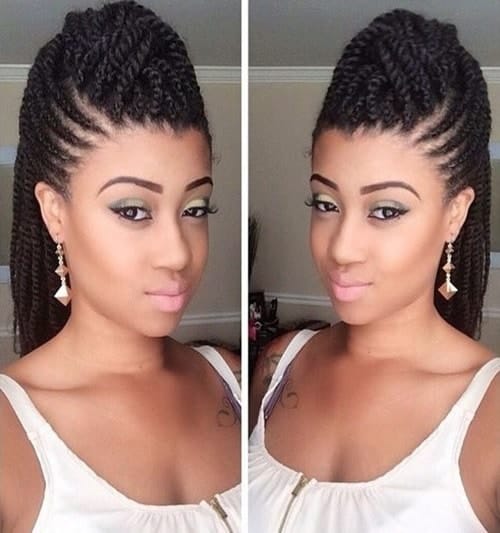 This long braided Ghana weaving hairstyle is very popular for African American women during the summer months of the year.
This black women's crown braid hairstyle will you a fresh look with a half-updo which features a nice height on the top. Complete this look with a sexy appearance that lasts throughout the day!
12. Chunky Mohawk Braid with Cornrows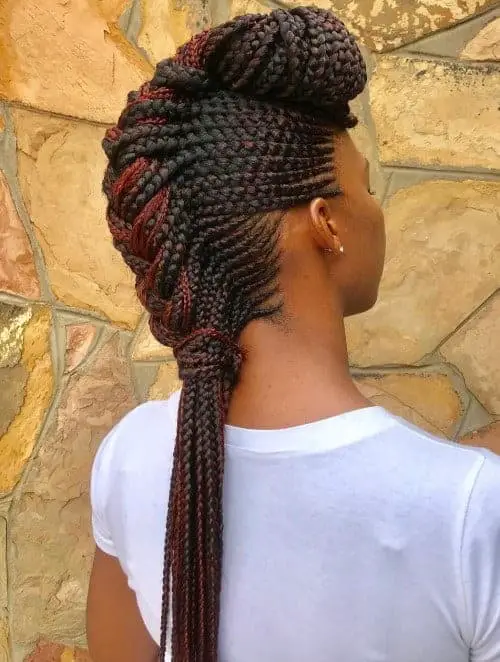 Who wants to rock the day? These chunky braids are one of the stylish braids for black hair. It is easier to undo once your beautiful hairstyle has run its course. Remember, there are different ways to change up the Mohawk.
You can wear it braided down the back or rock it different styles into a retro-inspired crown. This braid is totally difficult but once you never give up on practicing this, you will achieve this kind of crown braid hairstyle worn by black women.