The showstopper is the bride – but as the mother of the bride, you might want to stand out from the crowd. While you are all set in dress and accessory department but it is quite indecisive for you when it comes to hairstyle with short hair? Don't worry we have your back!
'Daughter's wedding day' the day a mother may have secretly been anticipated her entire life or even before the birth of the daughter. Here we have carefully picked a list of 10 best mother of the bride hairstyle ideas for short hair which are not so over the top yet elegant and classy.
Gorgeous Mother of The Bride Hairstyles for Short Hair
You wouldn't dare to steal the limelight from your daughter on her Big day but you need to look your best at her wedding. You are over the moon about your daughter getting married whereas it is really a stressful event at the same time which is why a mother of the bride hairstyles need to be simple and sophisticated.
If you're feeling a little overwhelmed with all these jitters, check out our collection of short hairstyles for the mother of the bride to look special in no time!
1. Chignon Bun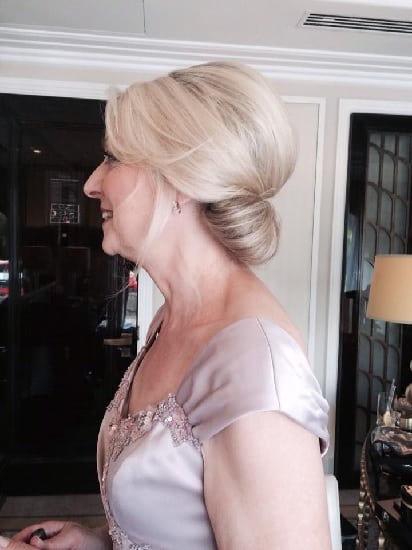 2. Waterfall Braid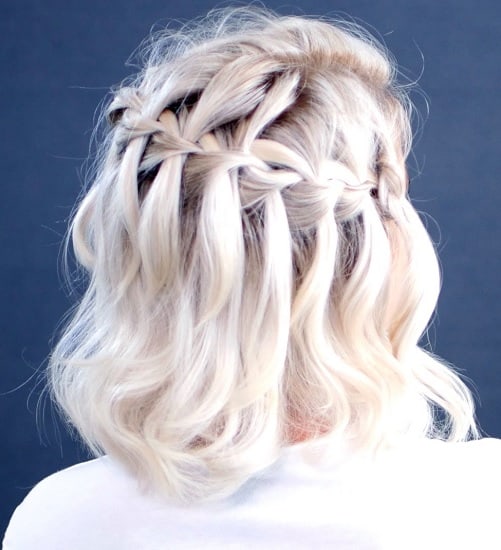 3. Upswept Hairstyle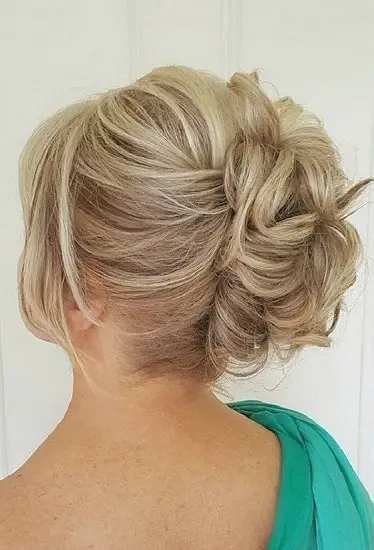 4. French Twist Bun
5. Elegant Sideswept Bun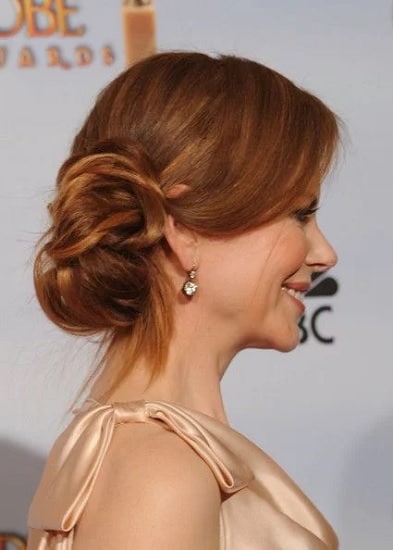 6. Half Updo with Bouffant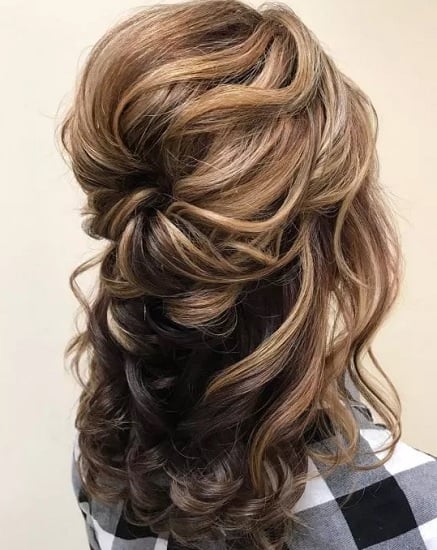 7. Twisted and Pinned Half up Half down Hairstyle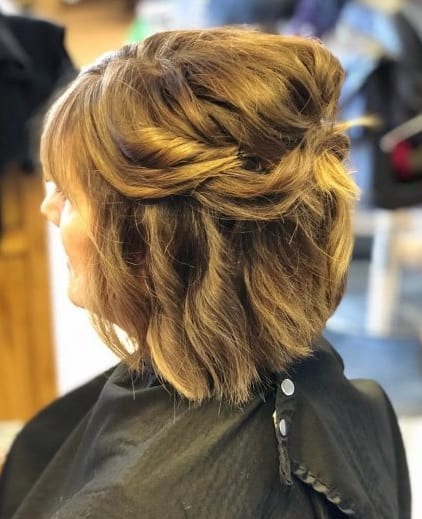 8. Fishtail Braided Updo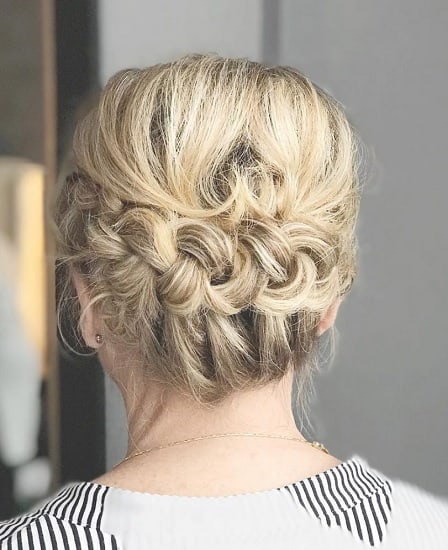 9. Pinned Natural Curls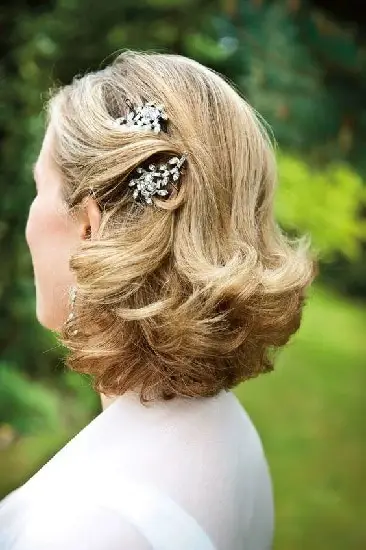 10. Shoulder Length Waves
If you made through this far we are confident you have found your ideal mother of the bride hairstyles for the D-day. The hairstyles for mother should be beautiful and graceful not claiming to outshine the bride.
From what we know your daughter's wedding day is a big day for you too so you should look picture perfect as well. Look glamorous so that when you reminisce the day 5/10 years from now you can relive it with joy!