Hairstyles come and go, but there is a specific one you have to know about this season. An ombre pixie cut is what you should be rocking at the moment. This fabulous hairdo comes in a variety of styles and colors. The ombre technique is making a comeback, so it's about time you gave it a try.
Popular Ombre Pixie Cuts
Check out these 5 super-trendy pixy hairstyles with ombre to flaunt in 2023.
1. Platinum Grey Ombre Pixie Cut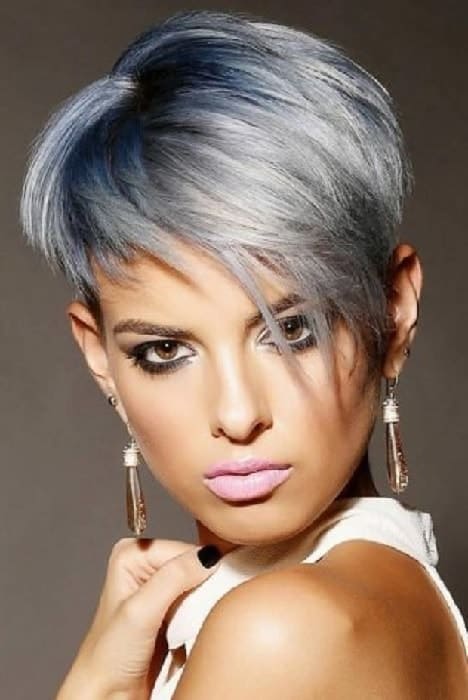 This stunning platinum ombre pixie cut will give you all the feels! Your search for the perfect short hairstyle is done.
Ideal for: Ladies with round faces will look absolutely stunning with this hairdo. All of the other face shapes should definitely try it as long as they feel super-confident that short manes are meant for them.
How to Style: The shaved sides give you the space to experiment with the longer top. Keep them long and straight or add a few waves here and there.
2. Silver Ombre Pixie with Side Swept Bangs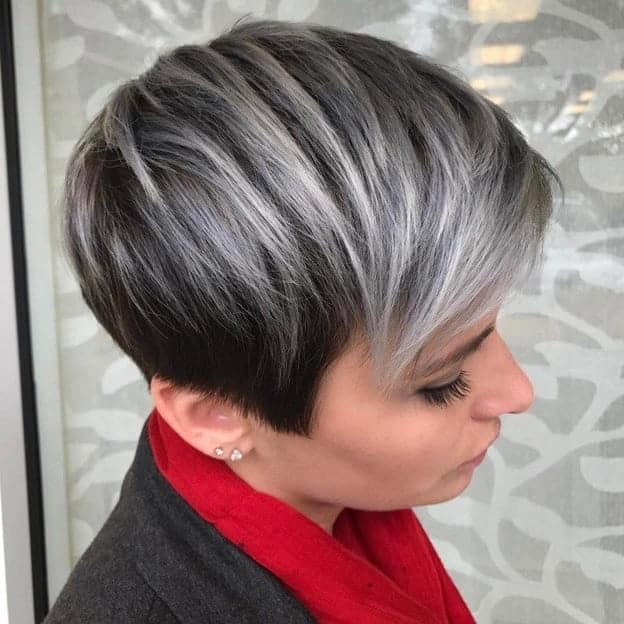 This black-to-silver version of the ombre pixie technique is such a huge trend right now. Silver hair is the best way to stay fashionable in winter.
Ideal for: Ladies with oval and round face can benefit the most from a pixie cut with thin hair. That doesn't mean that other face shapes shouldn't give it a go.
How to Style: Dry your pixie cut with a brush. When you're all done you can use a hair straightener to achieve the side swept fringe. Spray it with a hairspray as the finishing touch.
3. Strawberry Ombre Pixie Cut with Curls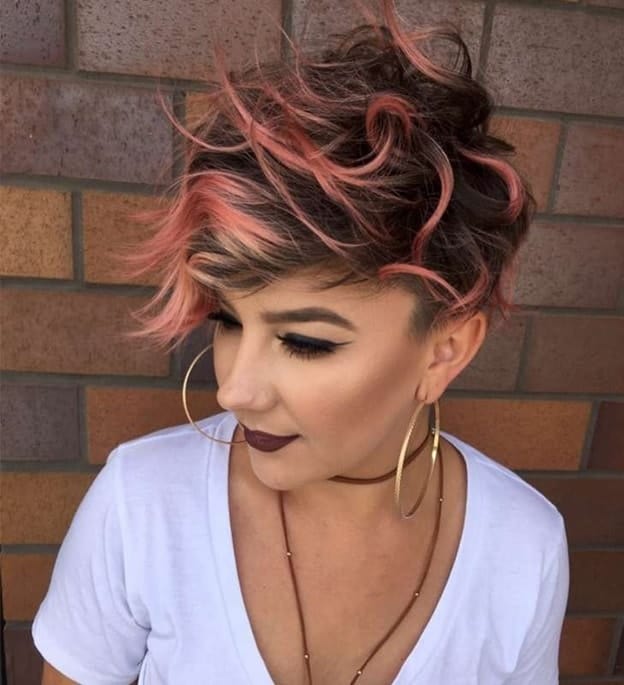 The transition from brown to strawberry pink is the most alluring moment about this pixie cut. Thanks to the shaved undercut on the sides, the hairstyle gets an edgy vibe.
Ideal for: Most face shapes will be able to rock this hairdo since it is so versatile. You can style it in several different ways including finger curls or messy waves on top.
How to Style: Just curl your ombre hair with tongs and keep it natural by giving it a messy look.
4. Caramel Brown Pixie Cut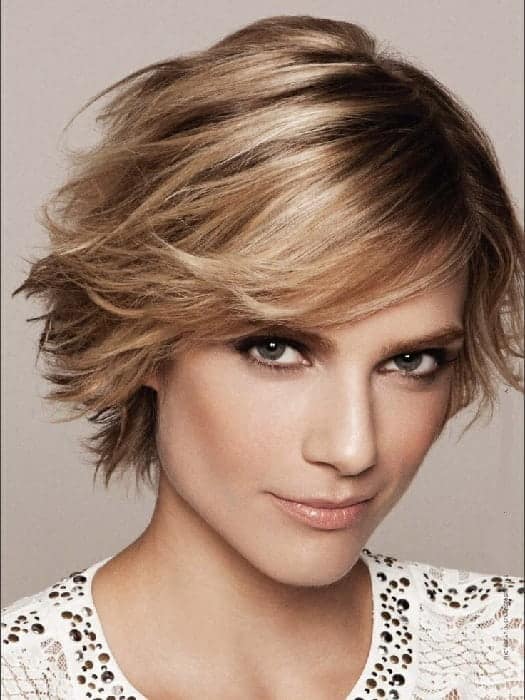 Nothing comes close to the alluring caramel brown and blonde ombre pixie hairstyles. This is the range of colors that most women will find the safest and easiest to pull off.
Ideal for: Thanks to the side swept bangs, gals with a larger forehead can opt for this mane. All face shapes will feel comfortable rocking it.
How to Style: Make sure that the bangs stay put in place by using a strong styling product. If you are a fan of messier looks, add some volume to the fringe.
5. Rich Red Ombre Pixie Cut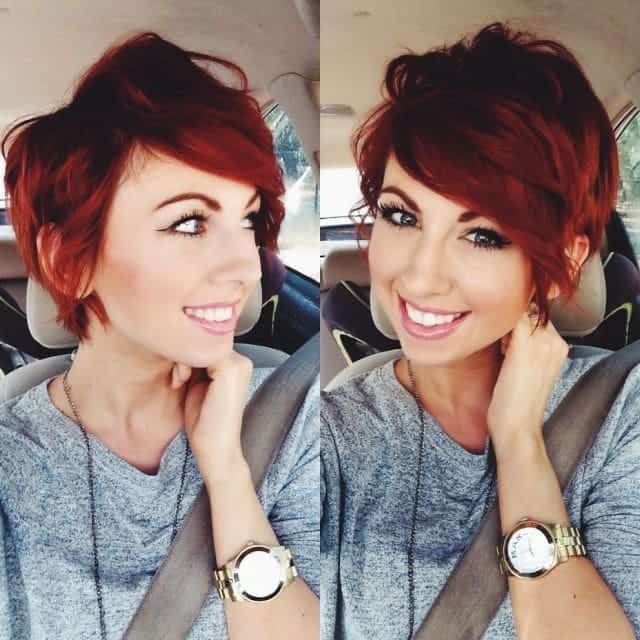 This range of shades is the most popular in fall and winter but it will be huge throughout 2023. All red tones are so warm, alluring and eye-catching. Add that next level cool vibe by working an asymmetric pixie with ombre & fringe that finishes in a very light hue.
Ideal for: The full range of face shapes can be brave enough to flaunt this pixie.
How to Style: The best thing about longer and layered pixie cuts is that you get that extra volume. You won't need to spend too much time styling it.
Aren't they Stunning? So, what pixie cut with ombre hair are you going to get as your new look?