Red ombre with short hair is one of the coolest and most popular fashion trends nowadays. Ombre is basically the perfect shading style for women as it adds more volume and texture to hair and makes it seem well taken care of.
A red ombre is a daring and pop shade for hair as it screams attention and only confident women can rock it. The best part about it is that you can mix red ombre with black and other shades of copper or orange to add your personal touches to this hairstyle.
Best Red Short Ombre Hairstyles for Women
Here are the 5 best short red ombre hairstyles that we have handpicked for you like each one of them is great and stylish in its own way.
1. Elegant Ombre Red Bob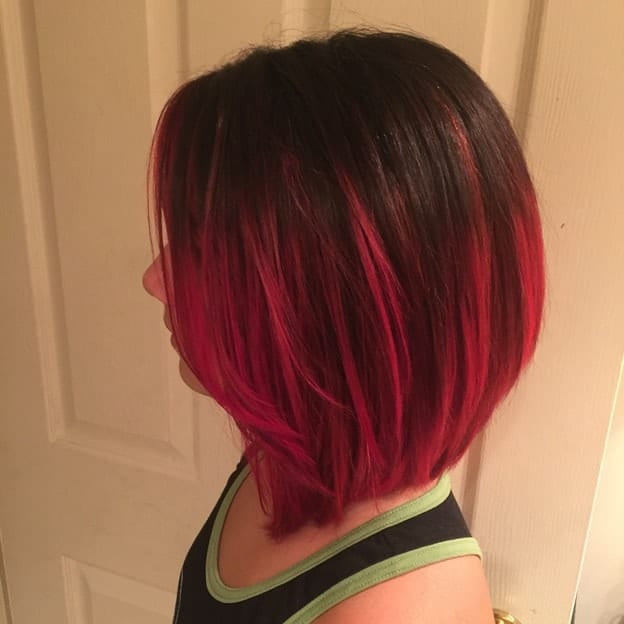 This is the most elegant and sophisticated red ombre hairstyle for women with short hair. It has hair gently falling down the sides of the face and frames the face nicely. The hair looks great and stylish without needing much effort or products to stay put.
Just brush it down and you are all set to go out in public and win everyone's approval with the easygoing and lively charm that this hairstyle brings to your personality.
2. Pixie Red Ombre with Black Touches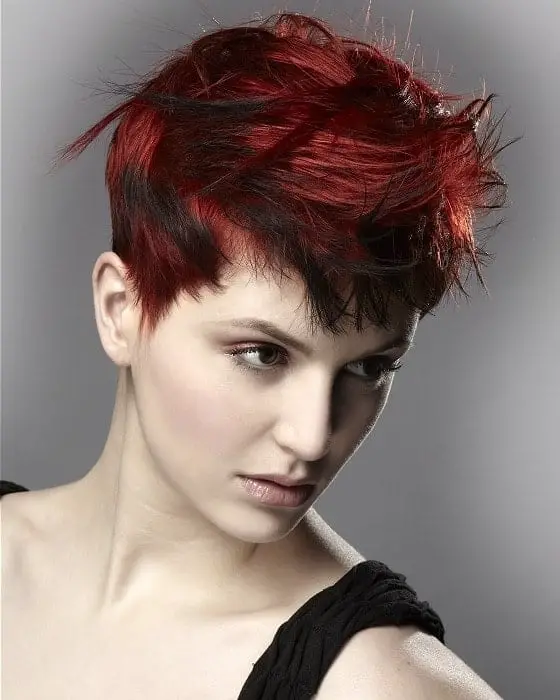 This is a cool hairstyle for women who want to keep very short pixie hair. The natural black color of hair blends so well with the red ombre that it is an almost natural combination.
The hair is funky, wild on the top, and sleek in the front and at the sides of the head. You do not need to put much effort into attaining this perfect pixie look every day as it needs only light combing and a small amount of gel.
3. Fire Ombre Hair
This is where you mix red with flamboyant shades of orange to attain the perfect fire inspired hairstyle. The hair is not cut too short so that it touches the shoulders and has natural wavy curls.
The length remains pretty much the same throughout your hair and it is one of the boldest and wildest short red ombre hairstyles for women that you can go for.
Latest Short Hairstyles with Bangs for Women
4. Sweet Red Bangs
This natural and youthful hairstyle is a particular favorite of young girls. The hair nicely cups the face and has a sweet and carefree vibe to it. There is a side bang with a lot of sharp cuts and layers, which requires some artistic scissor-work.
5. Punky Postbox Red Hair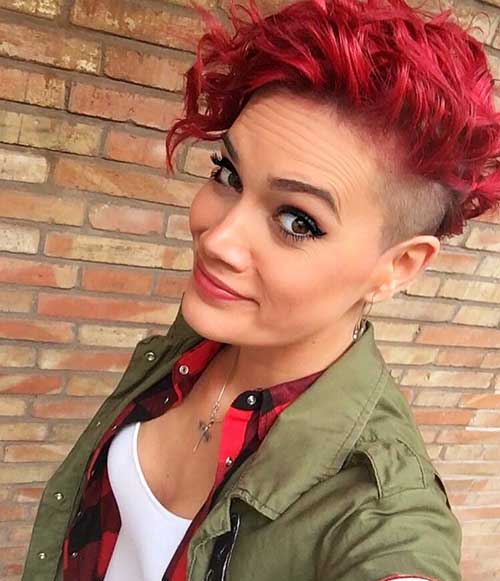 This is a fun and wild red ombre short hairstyle idea as it has a side shaving. The hair is very short and is swept to one side in small curls.
The bright red color brings out your fun-loving and bold side and it is the perfect look for confident stylish women this season. Be the stylish punk you always wanted to be. With this red postbox hair, you will feel tremendous.