Short layered haircuts are the best hairstyling option for women who have thick hair. Thick hair can be tricky to manage as all the hairstyles do not quite fit it. It needs so many products and efforts to keep it in its place. This is why women with thick hair usually go for shortening their hair.
Best Short Layered Hairstyles for Thick Hair
Since short layered hairstyles look cool and impressive on thick hair, you just want to know which style you should prefer. Here are 12 of the best such styles for you that we liked the most.
1. Choppy Thick Bangs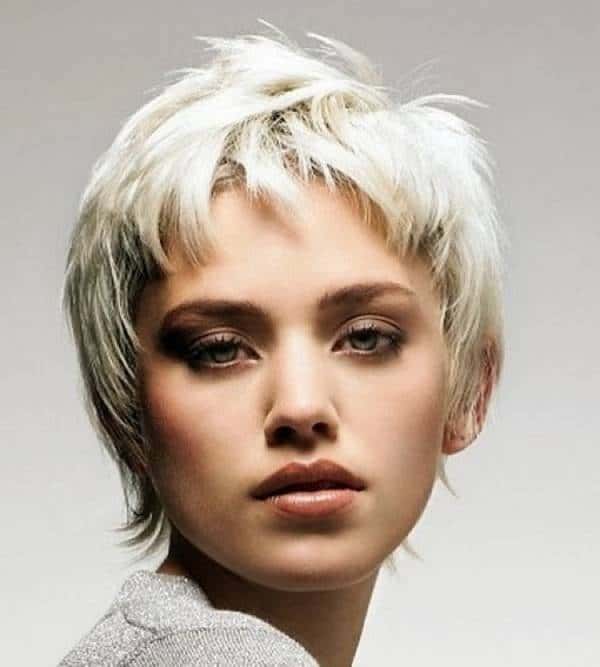 This choppy hairstyle is the ultimate style solution for all your thick hair nuisances. Just get yourself some edgy bangs and see how heads turn in your direction wherever you go. With these cute bangs, you have many options for styling your hair.
You can rock your natural hair color with them, but adding a bit of fun with funky hair dyes can be cool too. The hair frames the face in a square and makes your features stand out more.
2. Bob with Side Bangs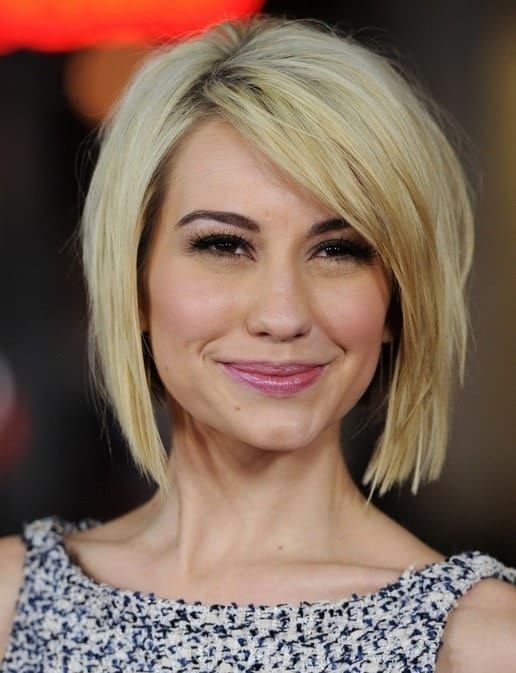 A side bang bob is totally your thing if you prefer to bring out the real elegant lady in you. The side bang neatly keeps the hair off your face and the overall look is trendy and sophisticated.
The hair is pushed behind ears so that there is a feeling of being well put together and ready to take on the world. This Short layered haircut is a particular favorite of women with short hair, who work in the corporate sector, which is quite practical and impressive.
3. Curly Blonde Hair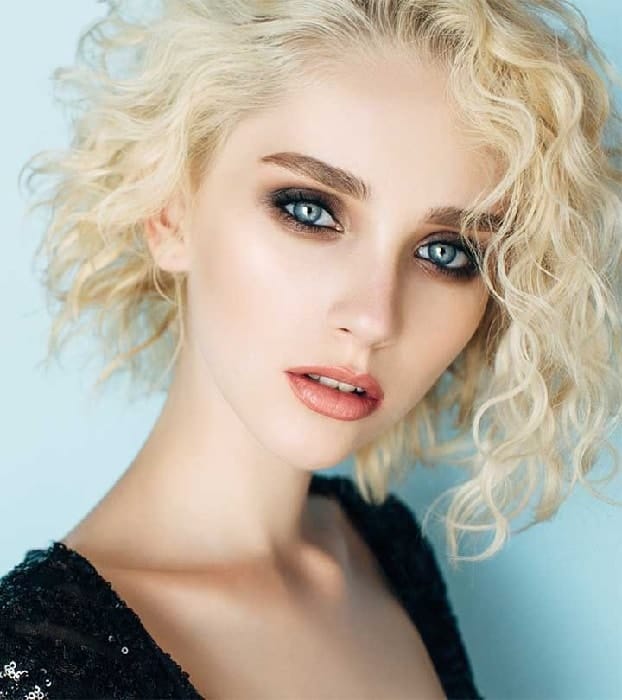 Platinum hair has a beauty of its own and goes well with every style. The short natural curls, however, make a perfect blend of classical and modern platinum hair styling.
The general look is trendy and fashionable but has a feel of vintage fashion to it too. It is a great way to styling short layered thick hair for women.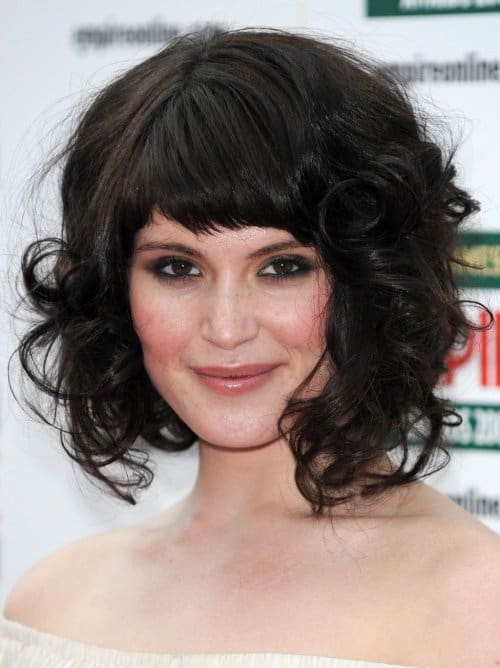 If you have curly hair and want to look chic sporting it then a curly bang hairstyle is the best option for you. The curls are swept to sides in bangs with some loose curls left to fly around. This hairstyle needs only light brushing and goes a long way in boosting up your personality.
5. Thick Bob with Layers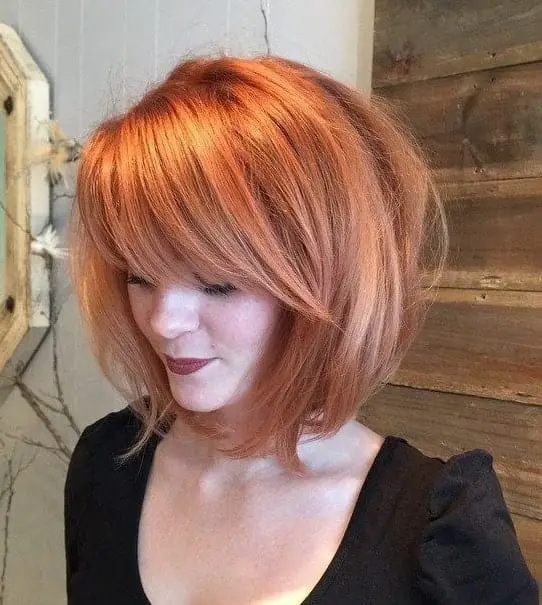 Layered bobs are made naturally for thick short hair, but layer adds more class and character to them. The hair is not pulled up to side in neat waves and this carefreeness makes this hairstyle so much more fun and exciting.
The face looks thinner and you seem many years younger with this one. This looks especially well with burgundy or red hair.
A pixie cut never goes wrong or out of fashion for women who have short and thick hair. The casual angles that the hair is set in and the fine chopping of hair is stunning. A pixie is the best option as a short layered haircut for thick haired women.
7. Smooth Layered Bob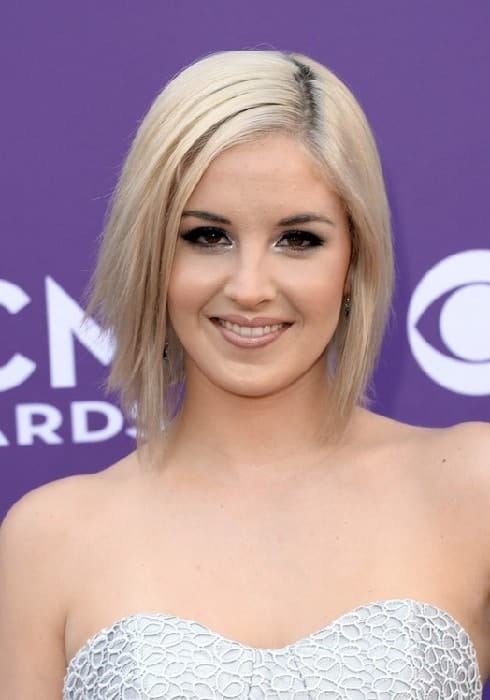 Another classic short layered hairstyle for women with thick hair. A smooth bob is your go-to hairstyle if you are in for simple, fun and sassy. The hair is cut short and falls about nicely.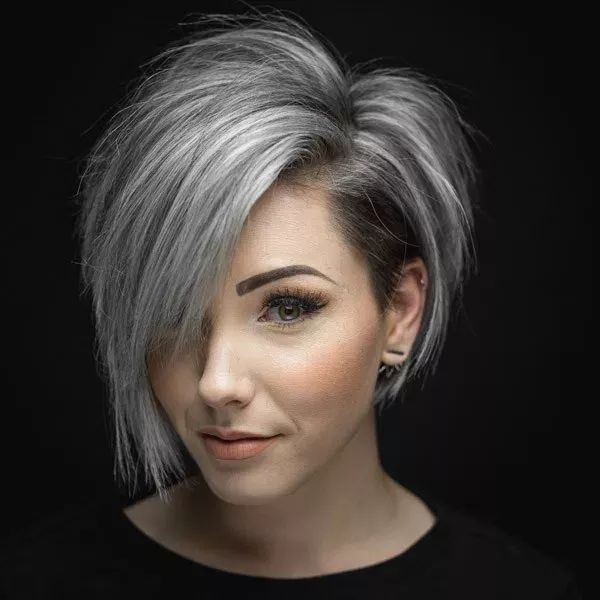 A pixie is something that everyone with short hair is naturally inclined to. But a pixie can be made funkier and more fun with adding asymmetry to it. The hair is left short on one side and is slightly longer on the other.
The asymmetry makes this thick layered hairstyle quite bold and stylish. You need a lot of confidence to own this style, but once you do that, there is no denying the fact that you will be an absolute stunner.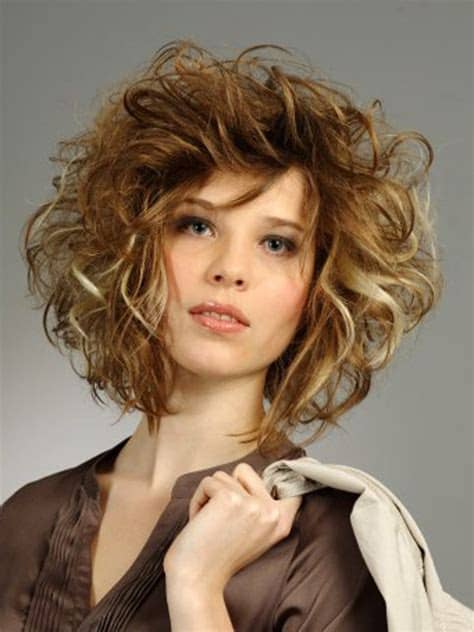 Messy hair is something that everyone looks great in, no matter the age or personality type. This short layered haircut is easy to maintain as the thick hair is naturally left to dry off. The loose wavy curls give a youthful and carefree aura to your personality, so you should consider it seriously.
10. Two-toned Bob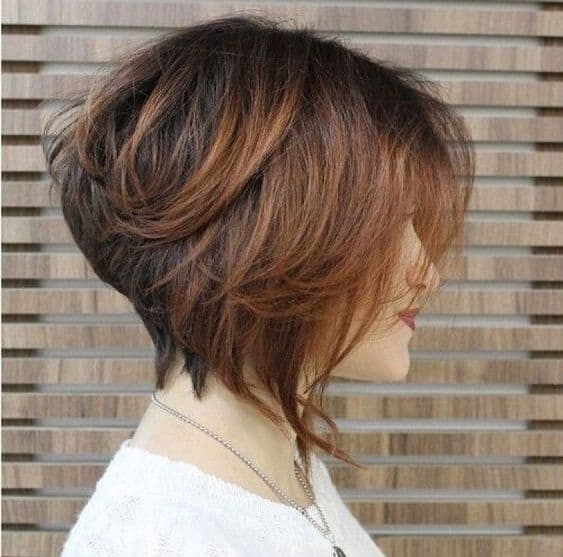 This is yet another transformation of bobs, which is perfect for thick short hair. This is a fresher look which goes really well with low or highlights. The variety of hair dyes and the angles of haircut in different directions adds so much more detail to this unconventional hairstyle.
11. Curly Burgundy Bob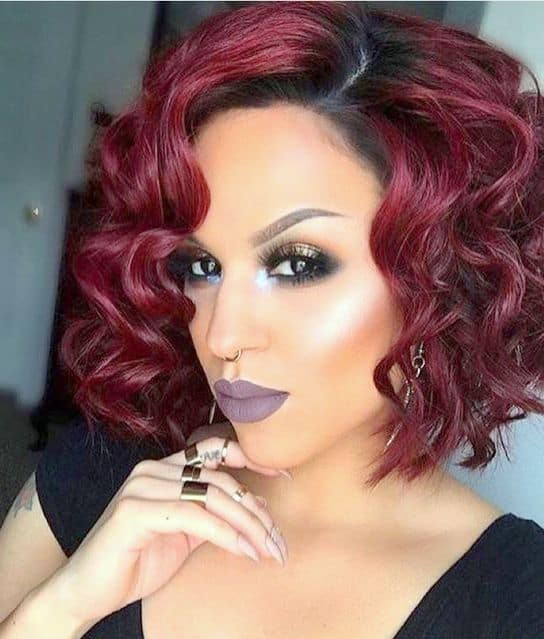 This hairstyle is the best one out there, as it has so many cool features. The burgundy shade enhances your personal energy and aura while the natural curls fall down in smooth silky pools. The hair is short and thick but looks so stylish that it is hard to resist.
12. Short Ultra Layered Hairstyle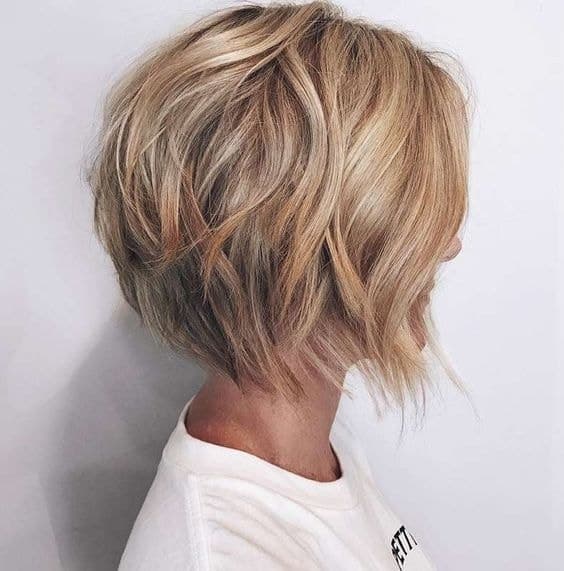 Who doesn't love lovely layers in hair? We definitely do! This short layered haircut for thick hair is exquisite as it has so many details and edges which enhance your character and style more.